Amazing what a local derby can do to football teams and people connected to them, isn't it? For Sutton, the win at Plough Lane ended a run of 5 consecutive defeats in all competitions and – for the time being, at least – consigned concerns of a ludicrous number of injuries causing a genuine relegation battle to the back burner. Meanwhile, back in SW19, the mask slipped from the media's favourite underdog as AFC Wimbledon felt compelled to put out a statement telling fans that threatening board members after a 1-0 home defeat was not OK.
All of a sudden, there's a bit of a spring in everybody's step, and none more so than here in the newest suburb of the People's Republic as a small section of Dubai has been annexed for the next five months. So rather than cold days in the pissing rain, it's going to be sunshine and air conditioning for yours truly. I can hear those tiny violins playing from here.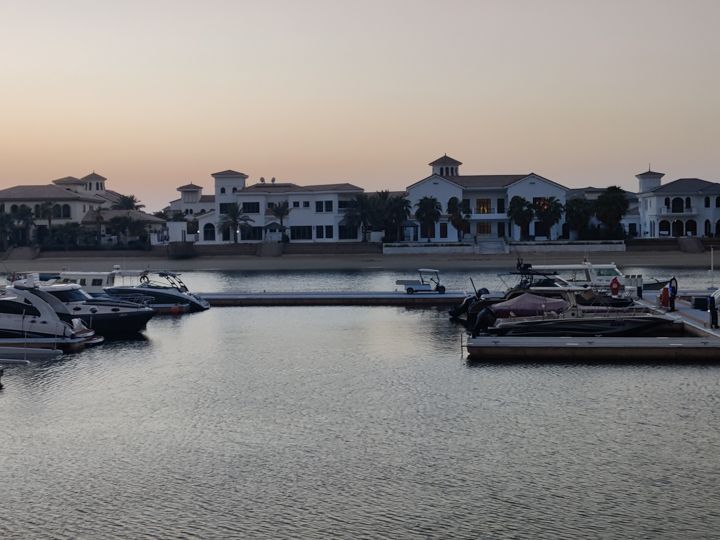 The major downside to being three and a half thousand miles away is not actually being at the games in person, which means I'm stuck with the club's iFollow coverage. It does a job, but let's be honest, it's not remotely the same. But it is what it is, and that's what I've got, so having done a day's work from my living room and then headed out for a balmy walk in the evening heat, it was quickly 10:30pm and time to settle in for the third group game in this year's Pizza Trophy.
After going all the way last season, this season's competition was feeling like an unwelcome distraction – the defeat at Orient came early in that run of defeats and was a particularly unpleasant experience for everyone concerned, with most of the credit for that due to the Orient staff who decided to save a few quid and have no segregation. But after tonight's opponents Oxford collapsed in the second half to Chelsea's kids, it left our group wide open with everyone tied on 3 points, and with the win on Saturday fresh in everyone's minds, suddenly everyone's a bit more optimistic about things.
The team is announced and there's a fair few changes from Saturday, as expected – Brad House is in goal, Sam Hart gets his first start since the Chelsea game back in August and it's all-change in attack as Gambin, Kouassi, Thomas and Fadahunsi form what turns out to be quite a fluid front 4.
Before kick-off, though, it seems there's been some unlikely entertainment in some of the early games. Some spotty oik has lobbed an actual firework onto the pitch at Barrow in full view of the match camera and no doubt the stadium CCTV (said oik unlikely to be seeing the inside of a football ground for a few years), Swindon have properly tossed it off by getting two sent off in the first half at Bristol Rovers, and in the other game in our group, Chelsea's team coach, which apparently left Cobham at 2pm had still not arrived at Brisbane Road at 7:30pm, a full half an hour after the game was due to have kicked off. Anyway, that game is meaningless to us unless we get the business done on our own patch, so let's have at it.
House, Boldewijn, Kizzi, Rowe, Hart, Gambin, Lovatt, Milsom, Thomas, Kouassi, Fadahunsi. Subs: Rose, Charles-Cook, Randall, Neufville, Dundas, Wilson, Bugiel
That lineup looks attack-minded and we start on the front foot. A quick pass into Fadahunsi's feet on the edge of the area gives him time to turn and fire a shot just over the bar, and shortly after a Milsom free kick is headed harmlessly wide by Joe Kizzi.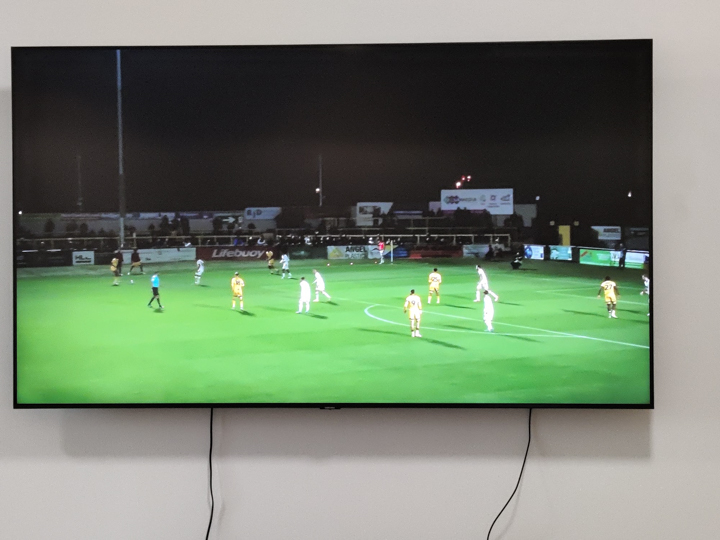 The visitors suggest they're not here purely to tick off another of the 92, as a cross from the left somehow evades everyone and finds their number 9 Matt Taylor in insane amounts of space, but fortunately he twats his shot against the underside of the bar and the ball bounces away from his strike partner and we manage to scramble it clear.
Having had that let-off, we push on a bit more. Milsom takes another in-swinging free kick around 40 yards out aimed for Kizzi at the far post, and he gets free of his marker and plants a diving header down and bouncing into the roof of the net. Unfortunately, the celebrations are short-lived as the referee has blown his whistle for a foul. One of the key benefits of iFollow is the replays, and the one we're shown for this incident suggest that somebody must have breathed in the wrong direction. Sigh.
We get a bit of back-and-forward with the other U's here, as their winger gets up for a header but can only place it wide off the outside of the post, and then another moment of controversy as Thomas plays a cracking through ball inside the right-back for Kouassi to run onto, but the keeper's out like a flash, but stumbles and just about manages to clear his lines, but there are big shouts from some of the players for handball. Replays aren't hugely conclusive, but it might have hit his arm rather than his chest as he claimed.
So a mostly scrappy first half with no shots on target for either side, but also strangely plenty of talking points. Seen a few of them this season…
We start the second half with much more purpose. Kouassi brings the ball down 25 yards from goal and feeds Hart to the left, he slightly mishits his cross but it has the keeper scrambling to tip it over the bar for a corner. While the iFollow coverage is showing a replay of that, the dulcet tones of Ahmed on commentary are telling the world we've scored, and the footage then switches back to scenes of Sutton players celebrating. Slow hand clap to the director. From the replay, Milsom's inswinging corner doesn't seem to be hit with a great deal of pace, and the keeper thinks he can come and claim it, but he doesn't get anywhere near it through a crowd of bodies as Rowe climbs highest to nod the ball down and into the empty net. 1-0!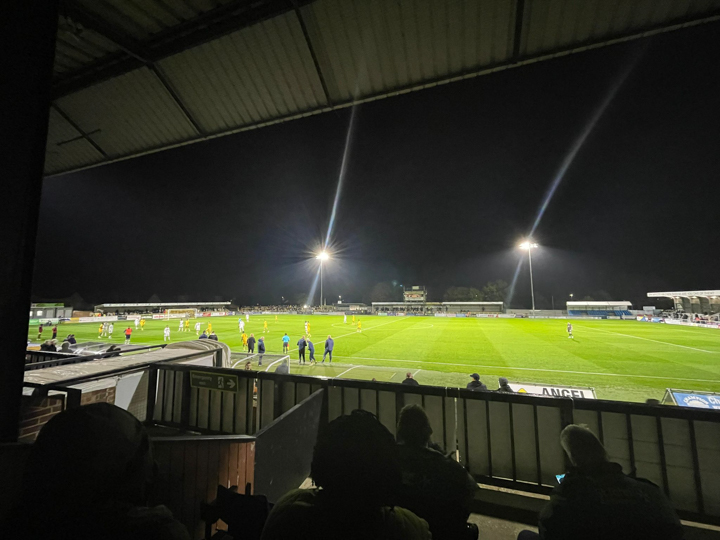 This jolts the visitors into action, unsurprisingly. All of a sudden, having been cruising through with half an hour of the last game to play, they're now sat bottom of the group, so need to rouse themselves. A bit of pinball inside the Sutton penalty area sees the ball fall to Rodriguez who hammers it through a crowd but fortunately straight at House who reacts sharply and parries it away, and a shot from the edge of the area is then blazed over the bar.
On the hour and Matt decides to shake things up a bit, and it all gets a little bit confusing for a while. FOUR subs, and on the face of it we're bringing four attacking players on, with Bugiel, Wilson, Neufville and the legend that is Craig Dundas. OK, fine, maybe it's just a switch in the attacking areas. Wait, Hart and Milsom are both coming off? So what's happening at the back then?? As it turns out, Dundo is going to play at centre-back, Joe Kizzi moves to right-back and Enzio switches to left-back, and Omar is playing in midfield. Makes perfect sense… This could go very wrong from here.
But it doesn't.
Neufville works some space on the left and whips a cross in which Kouassi controls well. He stumbles over his own feet but manages to retain possession, and is then bundled over from behind by the defender, and the ref points to the spot. With Milsom having departed barely two minutes previously, Kouassi claims the ball and takes the penalty himself, sending the keeper the wrong way to make it 2-0 and puts a much better and more comfortable gloss on the situation.
Oxford finally put together a much more extended spell of pressure on our goal for a 10-15 minute spell, but most of their attempts are either blocked at source or hit pretty close to House who deals with everything thrown his way without too much fuss.
Adam Lovatt shows that he's been learning the tricks of the trade from the skipper by taking a real Easty booking in the centre circle to stop a potential counter attack, and of course Omar gets in on the act with a pretty rash foul that seemed to be revenge for being booted minutes earlier – later Instagram photos show the full effect of that with cuts all down his leg. That'll sting in the morning!
Anyway, the board goes up and as it's not 6 minutes added – merely 5 – we are safe to relax in the knowledge that we're not going to toss it away this time and we see out the added time with the minimal of fuss to seal our place in the knockout stages again and another £10k into the bank account in the process.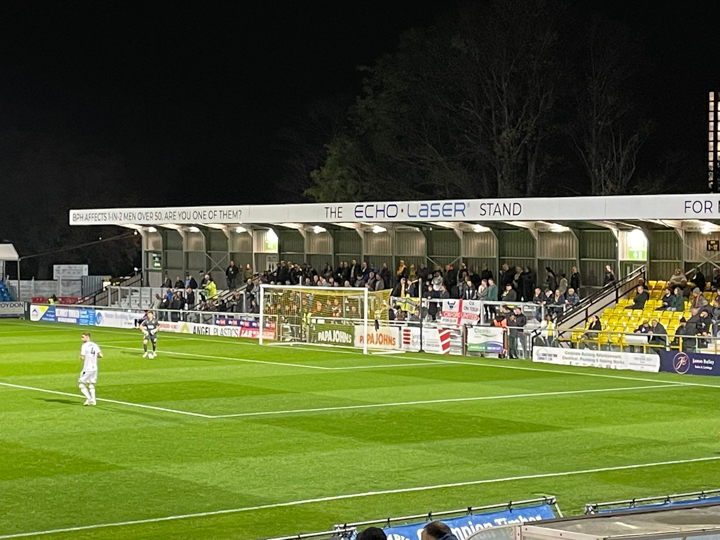 The Orient game eventually kicked off at 8:30 so we've got their second half to wait to see whether we're top and get a home draw. Things are going along OK for the most part. Chelsea take the lead early in the second half, which isn't ideal, as they either need to win by 2 or a one-goal win scoring 3 or more, but Orient quickly hit back with two in five minutes to turn the tables. That should be us sorted then!
Nope. Chelsea equalise in the last minute of normal time and then with Orient pushing players forward to win the game, they get done on the break in the 93rd minute for the 3-2 result which is exactly what Chelsea needed to go top of the group. In fairness, even though we won the game against them earlier in the tournament, they absolutely battered us at times so it's probably not an unfair outcome.
So we wait for the draw for the knockouts – it seems there are still some games to play well into November, so it might be a while yet, but we know it'll be an away trip to one of Colchester, Wombles/Pompey, MK Dons, Stevenage, Plymouth, Forest Green or Ipswich. Not a whole lot of fun to be had there, you suspect!
Anyway, onto Saturday and a visit from Walsall who are about as consistent as us. Draw a result out of a hat for that one, I reckon.
Steve
Our thanks to Jeff for the actual match pics!