Following the little run of bad results lately, the lads have dug in despite numerous injuries and managed to put a bit more lead back in our collective pencil with a couple of wins this week. First we nabbed our first and long overdue away win of the season at AFC Wimbledon with a 1-0 victory like a lot of our 1-0 victories tend to be in that it really could have been 3 or 4, but we're not complaining, a wins a win. Then they saw off a fairly strong Oxford United side at GGL during the week and secured a spot in the Pizza Cup knockouts.
The latter had the shine knocked off a touch by Orient shitting the bed at home to Chelsea's kids denying us top spot and a home tie, but again. Wins a win, a clean sheet and we can move onto the game this weekend against Walsall at the Stade de GGL with a bit more confidence if nothing else. The main story though was the fallout from the Wombles win, with our near neighbours not taking the defeat too well at all and there were stories of fans abusing board members etc with one Supporters Trust lad resigning his spot because of it. There then followed an FA Charge for their gaffer for what he'd said the ref in the aftermath of the goal. Seems they're Wombling a bit grumpily out on the common at the moment.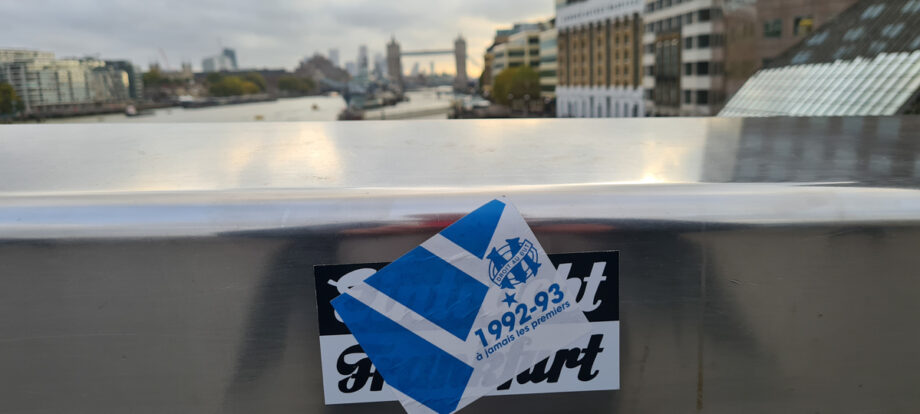 So to this weekend and the visit of Walsall. Who last season at GGL came resolutely for a 0-0 and of course won 1-0 with their only effort on target as we huffed and puffed to a rare debut L:easgue 2 season defeat at the Lane. The game up at theirs wasn't much better. Another 1-0 defeat thanks to a rank peno and yet more injuries for us. Needless to say, hopes of a classic are once more not really at the forefront of most people's minds for this one. They started the season strong, but have tailed off of late and are now back below us in the table, so there shouldn't be too much to be afraid of. Yeah, I dunno why I said that either, I must be going fucking daft or something.
Having spent the week in town at the office, the highlight of which was finding some Ultras stickers on London Bridge Thursday morning, I tossed it off at home Friday and had a nice big fat home game lie in on the Saturday. All this despite the offer of free gear down at the Fanzone from 1pm. As it is, I stumble out around them for the bus from HQ and settle down top deck (sadly not front row!) and get some loud tuneage on for the run into town whilst I doom scroll the socials catching up on the latest absolute fuckery our current government are engaging in. 'Jesus christ' is about all I can really say on this point. As I sit in my own little world, I get a tap on the shoulder and look up to find Aussie Deano has just hopped on. Long time no see mate! He's got a free Saturday and is heading to the game too, so I fill him in on the season so far and performances. "We love letting in a late goal" I warn.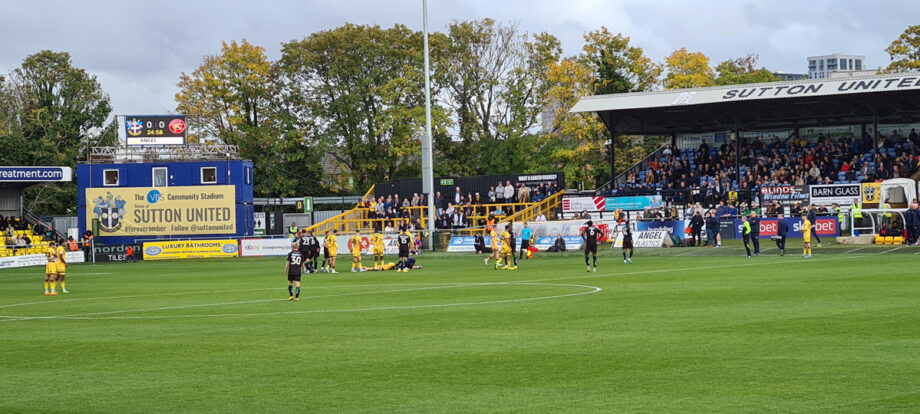 We both hop off in Sutton, but he heads straight off to the ground whilst I do my usual trip to Greggs for a nibble on the walk down. Again, there's no Ribena on offer and I have to settle for a bottle of boring old water. I really will have to write and complain if this carries on, it's just really unacceptable. Talk about Broken Britain. Baguette fitting into face, I head off to GGL myself and catch Keepo at the lights crossing St Nicholas Way. "Got a mate with me today and his boy. My mate hates football!" he chuckles. Seems the lad has got the bug though and the old man's being made to suffer for it. Having swerved the rats in St Nics churchyard, one of which looked like it could take on most League 2 central defenders, they peel off to check out the Robin Hood and leave me to carry on my merry way.
At West Sutton, I find Jared the Pieman lurking, fresh from his 7am commute to the match from Swansea and we walk up the driveway together. Ever think of, you know, moving a bit closer mate? I dunno, somewhere like Swindon perhaps? We greet Frakey and DF on the way into the Car park and spotting no familiar boats in the Fan Zone, I head into the bar instead. Despite the threat of rain, it's a nice day out and there's plenty of people milling around outside the MBA, with Dirty Barry & co all on parade. Greetings made as I pass, I'm soon in the swim indoors and find a few about. 4Days and Lil Chris are in, so's Indy and they're chatting away to Nic. Also about it Magnum PI with his other half and Deano. Right, pint! The pre-match chat is fairly low key, but includes discussion of a non-existent Sausage Dog and meeting the 'in-laws' for the first time. Kev's soon in with Dee his other half, fresh back from 10 days in the sunshine, the bastards, so I take the chance to catch up on his brother Paul's progress following his illness last year. Same old is the case here it seems, which is a shame, but we arrange to sort details out for a possible visit from some of us twats to go gee him up a bit. With my tardiness today, I only manage to get 2 in pre-match and with ten minutes to kick off, I down the last of my second and wander round with Indy to get our spot and get settled for the game.
Ward, Kizzi, Milsom, Rowe, John, Eastmond, Boldewijn, Lovatt, Bugiel, Wilson, Randall SUBS: House, Gambin, Thomas, Fadahunsi, Kouassi, Neufville, Hart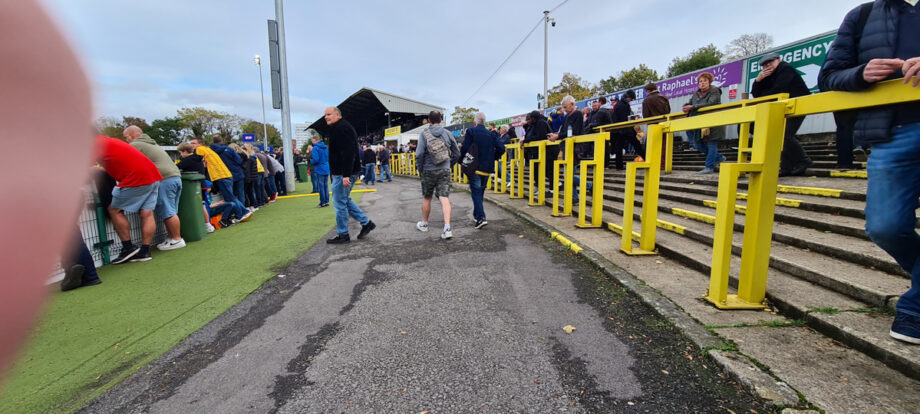 From the off, the action on the pitch is a bit sparse with the visitors taking no less than 4 attempts to actually kick the fucker off. They have the first chance, a long ball forward and their lad holds off Milsom to get a shot away that Ward beats out. Already a yellow card to the good, their 14 picks up one for clattering into Eastmond. This will cost them later. We have the ball in the net after about 20 minutes or so when a long throw is flicked on and reaches Randall back post, his shot comes back off the near upright and Easty reacts quickest to ping the loose ball back into the far corner, bit the lino's flag is up for probably the only decision he gets right the entire half. The skipper's afternoon ends soon after when the 14 clobbers him again, this time at head height and the refs quick to flash the second yellow. Great, an hour against 10 men. This is gonna be a right laugh. A quick google reveals that the lad sent off is named Comely and the younger brother of the one that used to play at Maidenhead and was, ironically, once sent off for booting Craig Eastmond in the face. Runs in the family it seems.
Someone comes up with the stat that our guests today have the lowest 'in play' total in the league, at just over 39 minutes total. We're soon seeing why as having already not exactly what you'd call hyperactive before the red, they go into full on 'Sloth on Mogadon' mode. Very entertaining. And to think people call us a fucking dull side to watch! We huff and puff for the last 15 or so of the half, but the only real moment of note is Lovatt bringing a sprawling save out of the keeper from about 20 yards out. The main talking points of the half off the pitch are Greek's questioning of Jenny the Giraffe's attire for the day. "Has she gone Halloween or kinky?" he enquires before adding "probably got a ball gag in". Jesus wept. Also, Mr X has been at the stats last night and reveals that we're the side caught offside the least in League 2 ("Have you seen our forwards goal tally?") and that Omar is the player with the most fouls in the league and proceeds to count up from these tallies every time one occurs. Which isn't often on the offsides front.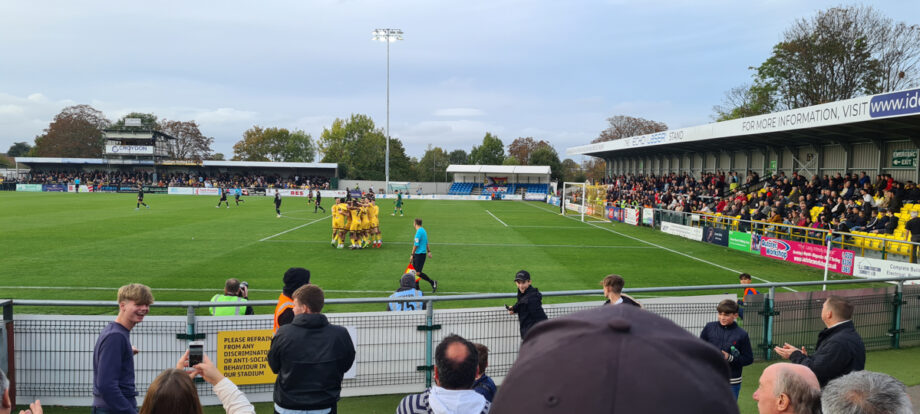 Usual trip round to the Tardis Terrace (or the reTardis as Greek is beginning to call it since we've been heading round there) for the second half and we're hoping that we can actually make this man extra count. Hahaha, yeah, I know I know. From the restart, we crack on but some of the issues we've seen this season resurface. We've got too much possession and we're not moving the ball quick enough to really stretch them and create chances. We do work a couple chances, but frustratingly when the ball comes into the box, there's literally no one attacking the ball. One run from Wilson is the pick, but begging for someone darting in, there's a yellow shirt nowhere near. Meanwhile, the game that is already a good 10-15 minutes behind every other one in the league, is being further dragged out by the oppo's timewasting, but they're creating zero.
As we start to settle in for what looks to be a nailed on 0-0, we get a breakthrough with about 20 to go. The keeper claws a mishit cross over his bar and from the resulting corner, the ball finds Coby far post and under pressured from their defender, he gets his nut on the ball but as he goes for the seconds, the defender hauls him down and the ref points to the spot. Up steps Rob Milsom and rattles in the peno to get our noses in front. Right, can we get some fresh legs on and get at this lot please? Sadly, we don't and as the minutes tick by, we're not making much impact. Then with three to go, we go and fucking do it again. You know what I mean by now.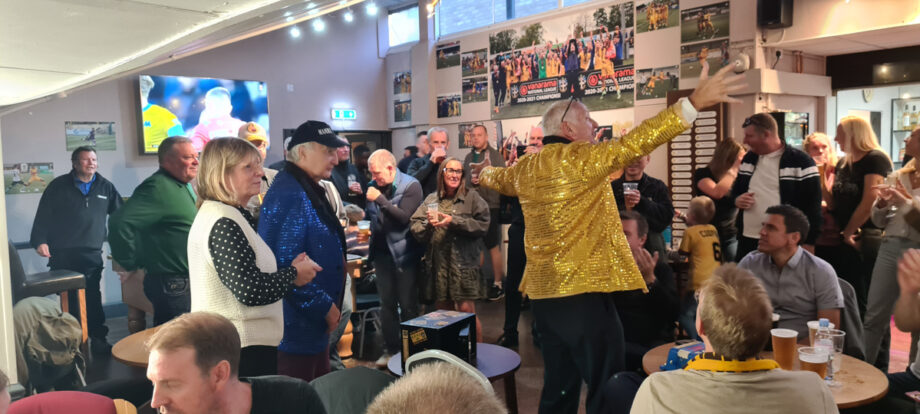 We lose the ball in the middle of the park and it's immediately popped over Kizzi's shoulder. The guy is in behind, but Joe just gets back to cover but he's full pelt and slips to allow the guy all the time and space to roll it back across the edge for this unmarked lad to pick his spot. Yeah. Sure. Great. Not seen that in a couple weeks, why not. At this point we chuck on Josh and Tope to try and get a winner, but if anything we're as likely to lose the point we have than get back the two we just tossed. We hang on though and at the final whistle we're straight through the magic door and into the bar for a much needed pint. Sure a draw was probably about right but having got in front, to lose 2pts to 10 men just ain't on.
Over a couple pints, we moan and gripe about the result before getting onto, oddly, the subject of tanks with myself Kev and Indy nattering all things armoured vehicles. AB interrupts the chat with his usual SAK session with a special guest in Alan Hudson, former Chelsea, Stoke and Arsenal player to do the draw. Although the guy getting to draw the key gets a bigger cheer as it's David Ajiboye, down visiting his old muckers today mainly as it seems Peterborough can't be arsed to play him. Back in January then mate? Couple beers later, it's time to move on though as I've a date with dinner back at HQ. So I head back to West Sutton International and bid farewell to Kev along the way. The train rolls in and needing a leak, I head for the khazi to find some Steaua Bucharest graffiti on the wall. Niche. Less so is the 'Boris Johnson' scrawled next to it with a C and a U sat above the last letter and a T below it. Very topical.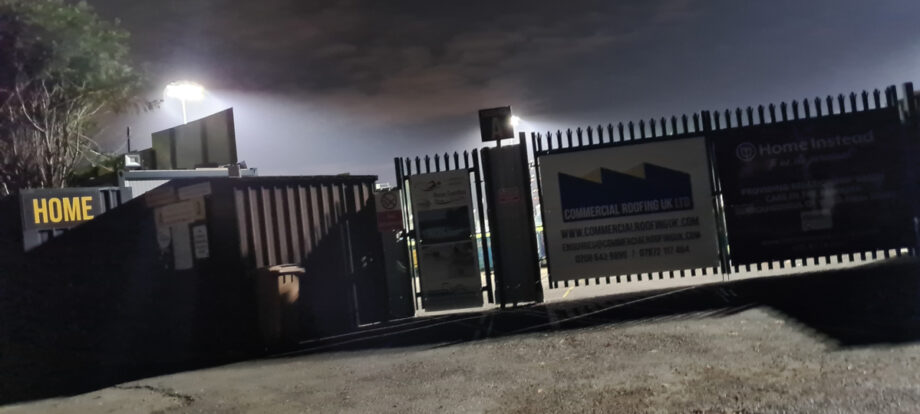 A quick stop at Sainos in the Badlands for a couple of bits and I'm back at HQ smashing out a Lasagne for tea for me and Mrs Taz. "Did they win?" she enquires innocently as I dish up the scran.
"Not really love, no"
Taz