Welcome dear reader! It's another welcome, yet brief break from our seemingly endless travels north this week as we follow up last weekend's trundle up to Harrogate by beckoning title chasing Stevenage to the Republic into our hallowed footballing halls in what could be a good yardstick of just how much we've progressed since our rather tame 3-0 surrender up there back in early October. There we looked solid for half an hour, conceded a rotter and then failed to make any sort of impact as we subsequently got our arses handed to us and wound up with John Barden stretchered off with a nasty leg break to boot. We've had better Tuesday's to be honest.
Still, things are looking a little brighter since then and that good run around Xmas and players back fit and reinforcements signed in the window, we're loitering just shy of the play off places looking distinctly shady. So facing a mob with a good goal scoring record and who've taken 4pts off title rivals Orient already this season should provide a decent old test. Now, what else? Ah yes, transfer window. That. To our surprise there were a couple more tweaks made on the final day of Sky Sport's favourite part of the season. Naturally, it was pretty much all outgoing given the previous activity. First up Lewis Ward, who we actually paid money for in the summer, had his contract cancelled and toddled off into the sunset with that weak as piss punch at Salford that all but sealed the game for them still relatively fresh in the memory. He didn't do a ton wrong barring that punch, but the defence never seemed as happy with him between the sticks as Rose to be fair, so we're not overly broken up about it. Matt gets some lad in from Wycombe on loan as a bit of cover just in case though.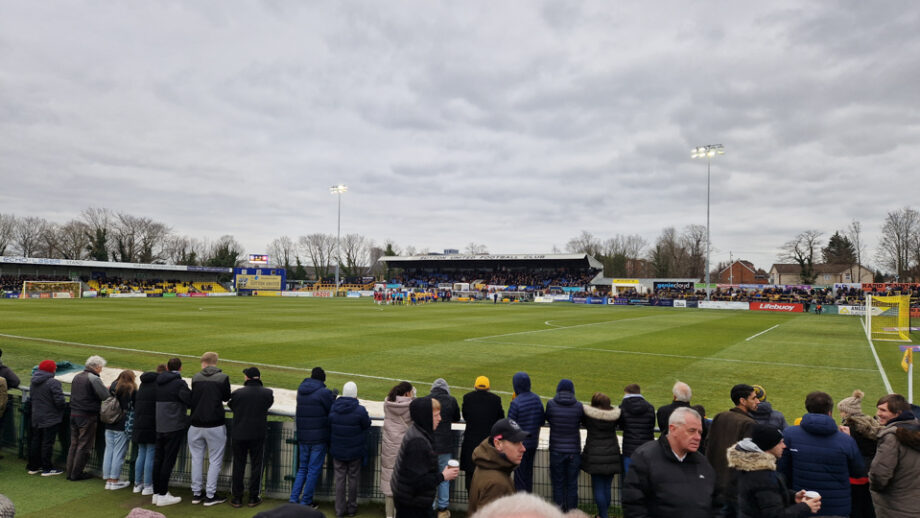 The other one out the door was defender Aaron Pierre, who heads round the loop and joins the Wombles on a permanent deal. Hardly surprising given that despite his pedigree he got even less minutes than Luke Gambin (speaking of which, surprised he didn't at least go out on loan if we're honest!) due to injury and illness. And with Coby basically fit again, Matt's decided to cut his losses and it's one off the wage bill. Although if we're honest, it doesn't really speak well of our summer recruitment given that the vast majority of those new arrivals have already been jogged on or definitely will be come May. Something that is going to need close attention this year when the time comes I think. For a club like us, the signings have to be largely spot on, as we can't afford to have lads sat around doing fuck all and not getting any minutes contributing to the cause. That's where we did so well in the last two seasons with even the fringe lads contributing to the cause when they were called upon. Still, we're sure Matt, Jason and Terry will be working on it already.
Elsewhere, the other big news was the Borough becoming a star studded centre of the world for a brief period on Friday when Jeff Beck's funeral was held on the manor, attracting all sorts of the world of celebrity to Beddington Park as the likes of Johnny Depp, Kirk Hammett, Rod Stewart, Tom Jones, Jimmy Page and Vic Reeves turned up for the ceremony at St Mary's. Of course, with the church being probably not much over 200 yards from my sofa at HQ where I was working at the time, I had absolutely no fucking clue this was all going down and only found out via a post on Bookface later in the day. Ear to the ground me. Finger on the pulse, oh yeah, big time. Apparently the wake was held at Nonsuch, although there were rumours of some paparazzi fodder to be seen in the likes of the Dukes Head later on that evening. That one would add up to be fair, as those kind of people are probably some of the few out there who can still afford a round in a Youngs pub these days. We're definitely calling the shout of other sightings in the less salubrious surroundings of the Coach and Horses as bollocks though.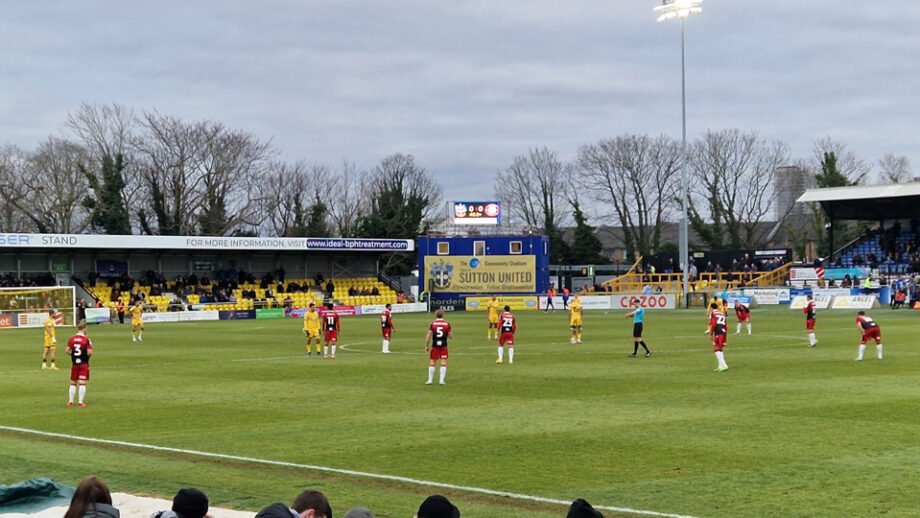 As per usual with a home game these days, not having to be at Euston for half seven or something is celebrated with a properly fat, lazy fucker lie in. So much so that even her ladyship is tutting with disgust when I eventually haul my carcass out around 11. Don't hate the player, hate the game love. Revived by a shower, a cuppa and some toast, I throw on my shoes about one and head out the door as there's a bus apparently due in a couple of minutes. Sadly, I'm out a fraction too late to walk down to get the X26 and see if the likes of Johnny Depp is on his way to Heathrow after a night's kip at the Dukes Head over the road and I instead have to wait for the 407. And wait. And wait. Almost half an hour later, I'm still there and the bus app now declares that there's no less than three 407 due in the next two minutes. Yeah, my arse there is lads. A quick check on the fondleslab and I discover I have enough time to get down to Carshalton station and hop the Thameslink around the loop. No Greggs for me today!
So with no other option, I pull up my collar, knock up the volume on my headphones a couple of notches and get my stroll on into the Badlands. With the sounds of the Selecter's 'James Bond' trickling into my ears, I wander onto the platform to find that the Dorking train is late and thus making the Thameslink a touch late as well. Great. I take advantage of this though when it rolls in and use the first train to get to Sutton, just in case and then check to make sure the one round the loop is actually running still. Thankfully it is and I'm joined on the platform by a smattering of U's fans, probably having tipped out of boozers at the top of the high street for the short pre-kick off hop round to the Republic. A couple minutes later, I'm off out into Gander Green Lane and heading up the drive, as a lad in a Stevenage shirt and wearing a Sombrero comes the other way. I have questions, but press on and passing a fairly quiet fan zone, head into the bar that's really not as busy as I'd expect it to be. Out back are Greek, Indy, Dr Bell, 4Days and Lil' Chris all supping pre-match. Having negotiated the bar with one member of staff behind it (are we ever going to get this sorted?) I insert my self into the circle of bullshit with my pint.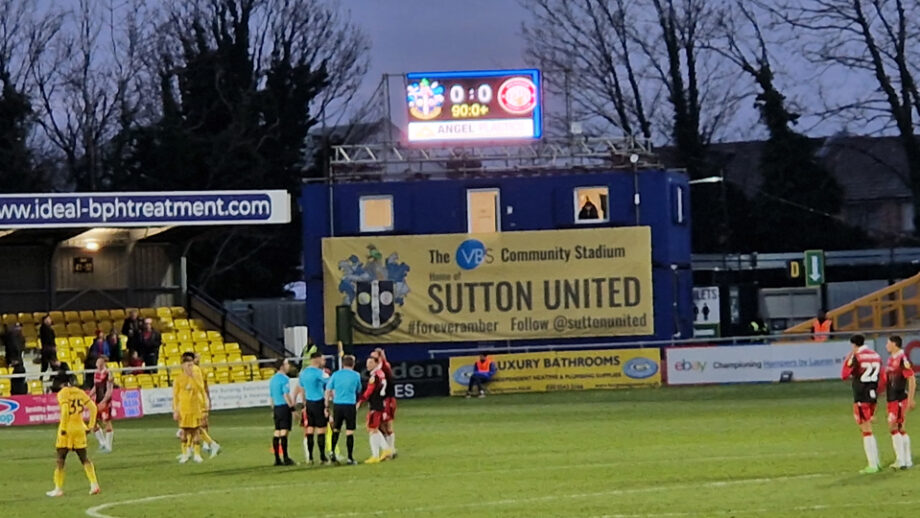 Much of the chatter is of the usual standard and Rax is soon in the swim also, declaring he's of two minds whether to follow up a 3am session with a trip up town for a gig of a band he barely knows given that the missus and kids are away for the day. "You're going home for a takeaway and a kip" declares Greek confidently. "Yeah probably!". We're then witness to the Borough's seconid big celeb gathering of the week when a lot of the 88 and 89 cup run teams who are in today walk through the bar to head up to the board room with the likes of Trevor Roffey, Paul Rogers, Paul McKinnon et al all in. And not only that, John Motson's in the swim as well! Sadly, he is sans Sheepskin today. Good job Totts isn't around for this one, he'd be most disappointed. Eventually though, despite all this star studded excitement, it's time for the game thingy. Guess we'd better head out.
Rose, Kizzi, Boldewijn, Goodliffe, Milsom, Eastmond, Smith, Ajiboye, Randall, Bugiel, Wilson SUBS: House, Hart, Rowe, Dennis, Angol, Kouassi, Beautyman.
Louis has had to drop out today so we're back to the makeshift setup of Kizzi shuffling over and Enzio at full back. Naturally, the fact a centre back is injured the week we let Pierre fuck off underground overground Wombling free doesn't escape anyone's attention. Typical that really. The game kicks off and from our first little foray inside a minute, their full back is copping a yellow for piling in on Randall on the corner of the 18 yard box. Sadly the free kick comes to nowt and the game settles in. Much of the rest of the half if keenly contested, if lacking in chances. Randall stings the hands of their keeper from 18 but no one's lurking for the seconds, Kizzi nuts his customary set piece over and the keeper flaps a corner but makes up for it by smothering Goodliffe's follow up. At the other end, they have a lot of ball around our 18 and put a few balls into the danger area, but one hit on the overlap into the side netting far side and a glanced header wide are about all they can really muster offensively. And speaking of offensive, both their gaffer and assistant are both yellow carded during the half. But when you remember it's Steve Evans and his little attack dog Paul Raynor, it's not that surprising.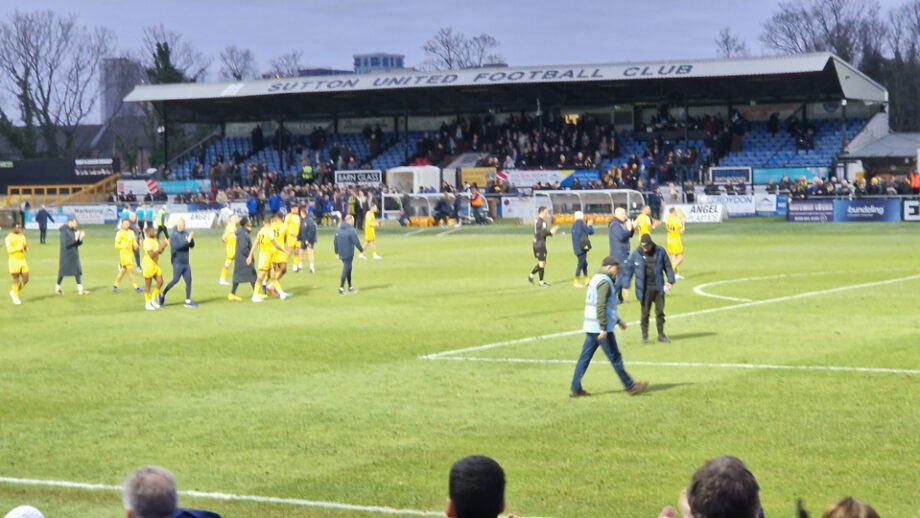 As things on the pitch are a little lacking, chat turns to the big subject of the SSC where we've copped the exciting prospect of an away game at Met Police or Woking. Yeah, only Dukey's happy with that quite frankly. Some look up to see if the tie has been settled yet, but there's nothing online and draws a comment of "Imagine not hearing anything from the Met!" from 4Days. No idea what he could be on about there. Answers on a postcard folks. Chalmers is also asked by Mr X if he has new glasses as they appear to have 'thicker frames'. "Thick frames means I trust you more" he adds. "Bet that's the first time you've ever used that word positively with PC" I add. So yeah, 0-0 at the break. Interesting stuff. During the break Dukey, sorry, 'Mr Ayre' is treated to some more backchat from one of his pupils walking round. "Cheeky twat. That's another fucking detention to hand out Monday" he growls under his breath in response. Tsk, youth of today eh?
The second half is largely like the first, a rather keenly fought and very finely balanced contest with neither side really getting the upper hand clearly. The ref adds to the atmosphere a bit with some odd calls both ways, ignoring what look like clear fouls and then blowing up for almost nothing moments later. We struggle to make much impact this half and the visitors look the more effective, but without really testing Rose too much. Their best spell comes with 20 to go when we make our customary sub with Wilson coming off for Dennis. This upsets us a touch and they press on. But we deal with the threat pretty well and a header straight at rose and another looped just over the bar are the best they can manage. Another change for us regains some shape as Angol replaces Omar and we press on more in the last 10 but a couple of whipped freekicks from Milsom, one into the side netting and the other glanced over by the head of a defender is about the pick of the bunch. Otherwise it's our final ball again betraying us when we're in some promising positions.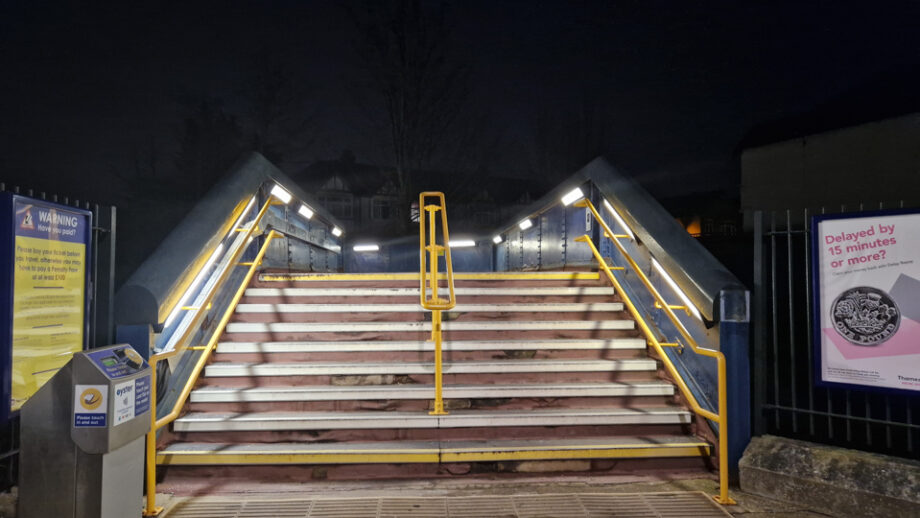 Still, despite a last gasp corner for them, we remain steadfast and claim what is largely a decent point against a front runner. Can't complain. Applause for the lads and then we're round the other side and in the magic door for a snifter. On the telly is some fat lads rolling about and having lots of JOLLY JOLLY JAPES which does little to raise my interest but does seem ot be exciting some present. "I'd rather be watching fucking Alty Wrexham" mutters Greek. Me too mate, me too. With little going on and not fancying any more beers after a somewhat punishing week, I polish my Guinness and bid farewell to all present just as AB appears with his accordion and wander off round to West Sutton International for a train home. A quick stop off for some essentials in the Badlands and I'm through the door back at HQ not long after 7 and straight into the kitchen to knock up a fine bit of Italian scran for me and her ladyship.
As I toil away in the kitchen, a pic appears on the top secret, VIP only Whatsapp group of 4Days and couple of other lads I don't recognise. Seems that when he got back to the Hope for the late shift, he found a couple of Canvey players in, including one of the goal scorers, propping up the bar and enjoying a pint after their 2-0 away win at the Scummers. Hope he bought 'em a beer for their troubles!
Right, what shit haven't we watched on Netflix then? Need to recharge those batteries as the road beckons once more next week.
Taz