As you get older, you inevitably have to come face to face with the spectre of mortality and death itself. Not only your own if you're a properly morbid sod, but also that of your heroes, peers and characters who've generally had some sort of meaningful impact on your time on this mortal coil. For us football fans of a certain vintage, another couple of big names from our younger days put foot to bucket during the week with the legendary Dickie Davies checking out first and then, later in the week, the sad news broke that the voice to many of our footballing childhoods, John Motson had also passed away suddenly.
Now, Dickie wasn't much of a surprise as the geezer was 94, which is as good a knock as any of us can expect, but Motty was still a sprightly 77 and seemed on thoroughly good form when visiting GGL for the Stevenage game a couple of weeks back as a guest of honour for another Coventry '89 reunion, with him of course being the one to lend that unmistakeable voice of his for Match of the Day to the events that unfolded on the shit old GGL pitch 30-odd years ago. He was apparently more than happy to spend time talking football with all and sundry in the VP's after too. We'd also like to thank him for departing a decent amount of time after that visit, meaning League 2 football in general and of course our good selves in particular wouldn't have been blamed for causing his sudden departure from this world. Rest easy Motty and cheers for the memories fella.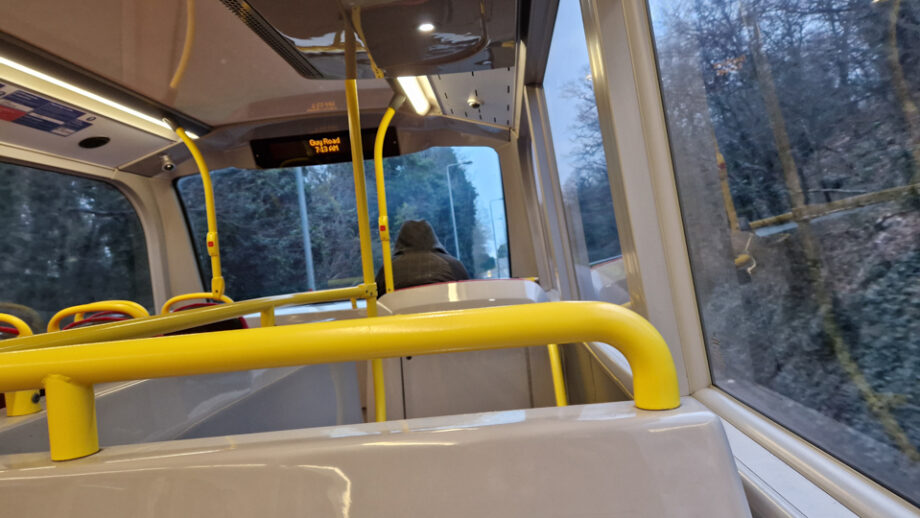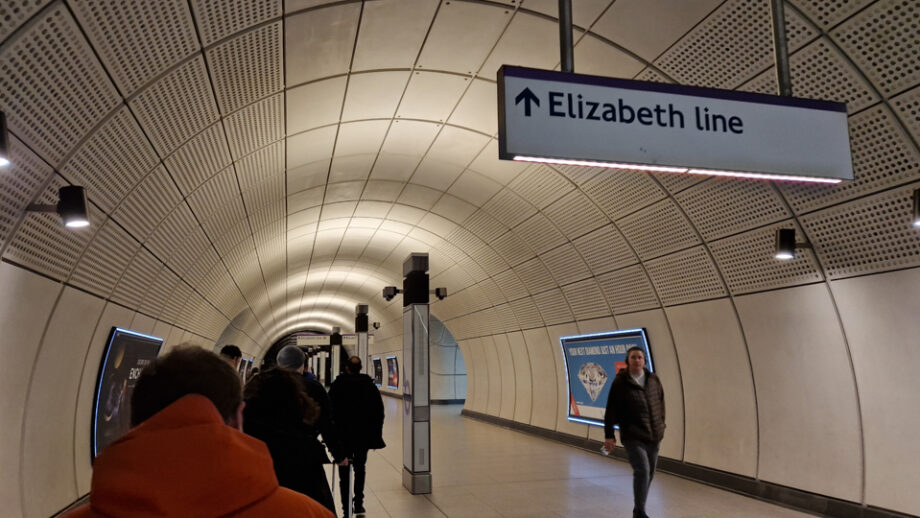 And yes, dear reader, I am well aware that the entry for said Stevenage game also covered famous death and no, we aren't turning into the Times obituary page. Thanks for asking. Now, back to our regular programming of boozing, swearing, stupidity and touch of lower league football. This week, after long slogs to Hartlepool and Harrogate lately, the mighty U's are once more on the march and leaving the civilised confines of the M25 and heading out into the wilds in the search for 3 points and securing League 2 status (at least) again for next season. Our destination this time out is Newport, over the border in Wales. Which means we've got to spend the day listening to 4Days go on about the subjugation of his people via us nicking all their water and not electrifying their railways. Every fucking time. What makes things worse is that some dick's decided to stick the big sporting contest on at the same time as some niche bollocks and we'll be heading west on the same day as Wales v England in the JOLLY JOLLY JAPES eggy stuff. Joy.
A 6.30 alarm disturbs my slumber and after a whirlwind of getting my shit together I'm out the door by 7am just in time to see a 410 sail past my turning. Waaanker! My annoyance at the timing is soon overcome by the realisation it's a bit fucking nippy out this morning and pulling up my collar, I trudge to the bus stop to await the next service. Here's hoping I make it to Croydon in time for the 7.31 to Farringdon. A 407 appears and with remarkable haste, I'm soon walking up to the station and in via the back door before going looking for Steve who should be on the platform somewhere. Realising we're going to Farringdon and likely to be using the new Lizzie line to get to Paddington, I walk down guessing correctly he'll be in commuter mode and be in the correct part of the train to allow minimal fuss on the changeover. We trundle North and make various small talk to pass the time before we hit our first destination of the day. A swift change to the Lizzie line at Farringdon and we're on the platform all excited as this is the first time either of us will be making use of the capital's latest delayed and vastly over budget engineering masterpiece. I know, sad bastards eh?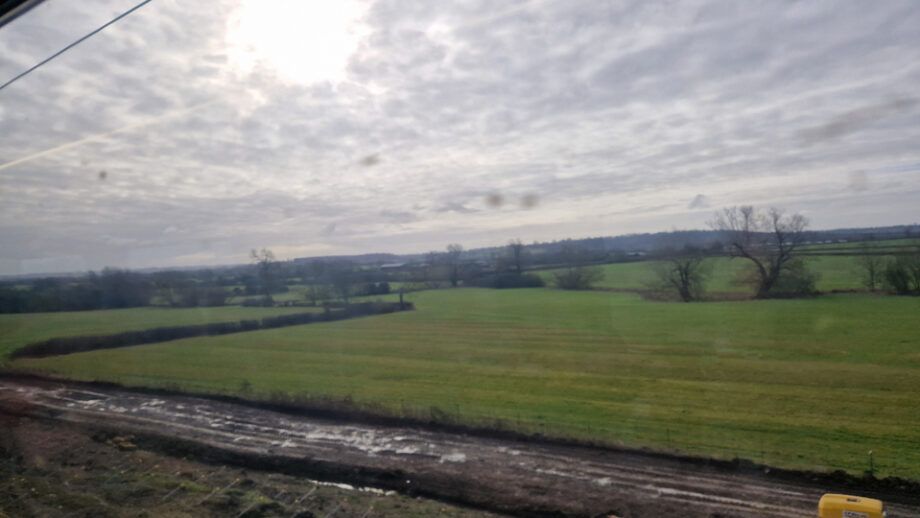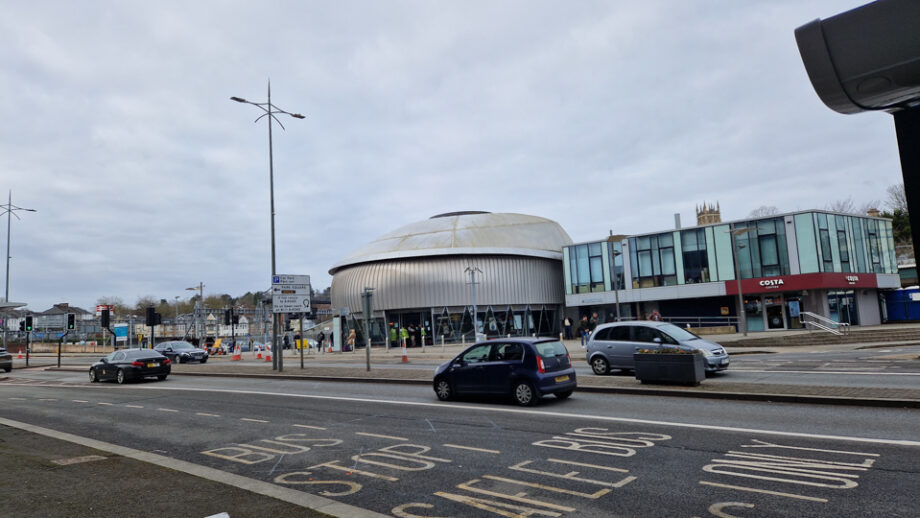 To be honest, I'm not that impressed. We both board what is basically a posh Overground train and slump into seats harder than our deceased monarch's headstone. Don't get me wrong, I wasn't expecting fucking business class levels of comfort but a seat that doesn't compress my spine would have been nice lads. Still, it does the job it is intended for, which is moving people about and we're soon disembarking at Paddington with a good 40 minutes until our train to Wales. Right, Breakfast! Sainsbury's supplies the usual and we hit Starbucks for a brew before heading onto the concourse to find idiots. Already on parade is Indy and moments later Greek, Ipswich Lee and Mr X have appeared. Also in for this one is SLO Loffers, although she's resolutely off duty for this one and ignores our less than charitable jokes about her purely being there to keep an eye on us after the events at Tranmere. And speaking of which, 4Days is the last to arrive, boasting that he'd only got up 45 minutes before. "I thought you'd have learnt your lesson after Hartlepool" I scold. "I did" he replies smugly "I stayed with at the missus in Bermondsey last night!". See reader, we're not complete idiots. No, really.
With all assembled nice and early and snacks and brews sorted, we head for the train and board with a good 20 minutes to spare. Ridiculously early for us to be honest, as we're normally the sorts who leave it to the very last minute as we scramble to buy bacon, tea and wonder who the fuck it is that has the tickets. We're on so early that Greek is soon commenting about it being "Like going to the cinema. I've eaten all my snacks before we've even started!". Also sat nearby is Harry, one of the Yoof firm and he'd trying to direct Johnnie to his seat. "Carriage C. It's at the back" he informs his mate over the phone. "You dick, we're at the FRONT!" scolds MrX. Still, he finds us all eventually, so no harm done. As we pull out on our way to Wales, we comment on how quiet the train actually is as we were expecting way more eggy sorts on this one heading for Cardiff for the day. "Guess it's all a bit too early a start for the Union types".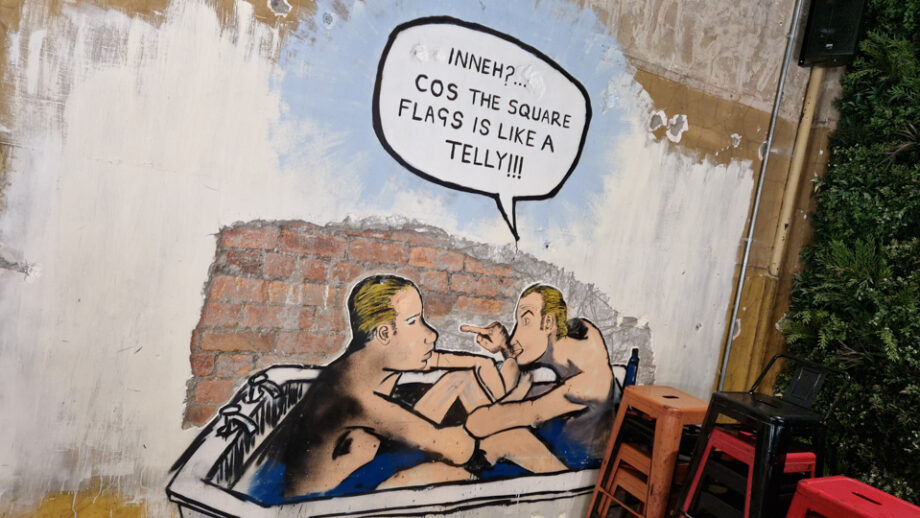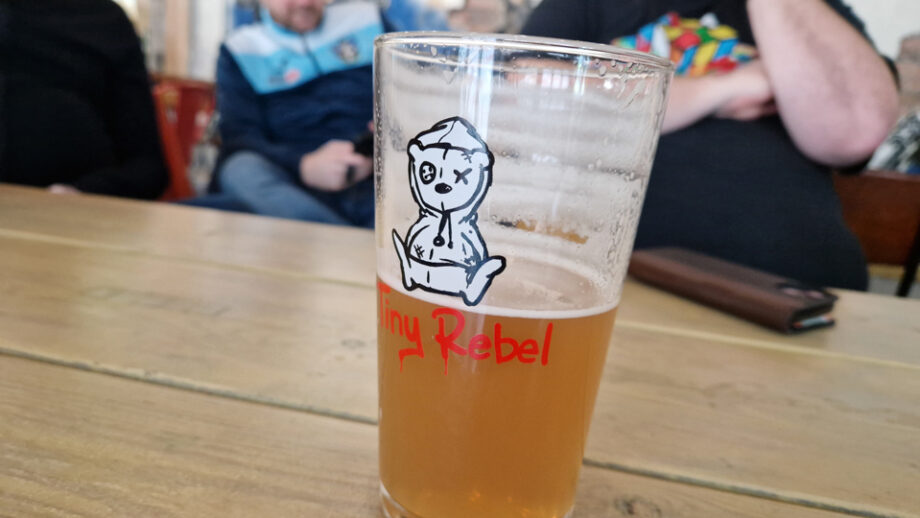 As per, the time is passed with all sorts of absolute bollocks being chatted. Sadly for you, the only subject that I can cover here without suffering dire legal and also physical consequences is 4Days spotting on the news that there had unbelievably been an earthquake overnight in Wales. Thankfully it's severity was nothing like that seen in Turkey earlier this month and no one was hurt, so cue many jokes about "Thousands of pounds worth of improvements" and more complaints from 4Days about subjugation and so forth. Yeah yeah, reservoirs, electrification, Maggie Thatcher. We know, we know. The journey passes without incident and before you can say Llanfairpwllgwyngyllgogerychwyrndrobwllllantysiliogogogoch, we're pulling into our destination. Alighting from the train, we walk round in a totally unnecessary circle locating the exit, which happened to be right next to the carriage we got off from. "Feels much warmer here than at home" I comment before getting slapped in the face by a wonderful chill wind as we exit the station. Twat. With the time only just half past of the 10, we decide to pinch our noses and go Spoons to get the party started with minimal fuss.
Pints in, we chew the fat and reminisce trying to remember the last time we were down here in our Non-League days prior to going all big time. At our best guess, this was early 2007/07 season, yes, that one as they won the Conf South that season and we finished dead last. Sadly, the blog for that one from Gandermonium 1.0 is lost to the mists of time thanks to a hard drive failure a few years ago. Sorry! Although you can read this one about a rare win down here from a couple of years before. This then leads to I and MrX trying to work out where the "Where to is that?" pub was, much to Greeks' irritation. Pints necked here, we head round the corner to Tiny Rebel, although we again go via a roundabout route as we're following 4Days and he's first looking to locate an ATM. Twat! We wander in right after opening and as a round is being rustled up, the rest of the gang helps out the barman by taking down the chairs that are set up on the tables. Johnnie and Harry discover a ping pong table downstairs and disappear for a couple of sets and our continued reminiscing about past idiocy is sound tracked by the 'tik tik' sound of a celluloid ball being knocked back and forth.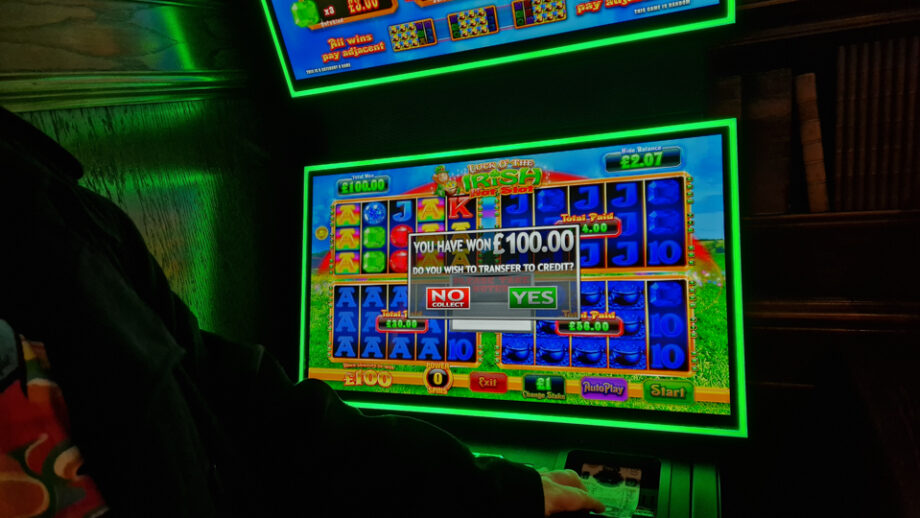 Here our memory lane chats are aided by SLO Loffers vast iCloud repository which carries many years absurd pics and videos, most of which should probably be deleted upon her death as we'd not want much of this crap getting out into the public domain. Here also the difficulties of taking a picture of one's own arse somehow becomes a topic of conversation, although I'm not sure my comment about not using the selfie cam as it's of far lower quality than the main one on most smartphones was taken the way it was intended. After two cracking pints here and a quick chat with Deano, John James, THS and co who've driven down for the day, we head over the road to the Hogarth, which is a proper old boys boozer serving pints in proper old boys pint mugs. Proper. This is soon designated a 'no shitting pub' after the first visit to the gents, as the khazis lack the required facilities and Greek proceeds to do his usual of pulling a ton out of the first fruit machine he sets eyes on. It's got to the point where I'm amazed the things don't just spit cash out at him as he walks past these days. As we round off our pint here, the big fella adds another £60 to his winning from another machine across the bar. I feel there might be a PROWS Windfall tax incoming!!
We next move to the 'Ye Olde Murenger House', a Sam Smith's pub we remember from back in the day and Greek dumps 60 pound coins on our table in an effort to try & offload them onto some other poor bastard in exchange for folding. 4Days does him a favour here, taking 25 off his hands and resolving to pay for his match ticket at the ground with them in protest at it being 'cash only'. From here, we aim to get a little closer to the ground and make the Pen and Wig our last stop off. Here we find Italy v Ireland in the eggy stuff on telly, with the Italians showing about as much aptitude for the sport than we would. We also manage to offload a ton of Greek's remaining nuggets here as the barmaid is happy to take 28 quids worth in payment for the round. "We'll be needing 'em later!". So with lighter pockets, we tuck into our final pre-match drinks before we start drifting away towards the ground. Last to leave are I and Ipswich Lee, not wishing to rush our beers and knowing we're no more than 10 minutes walk away anyway.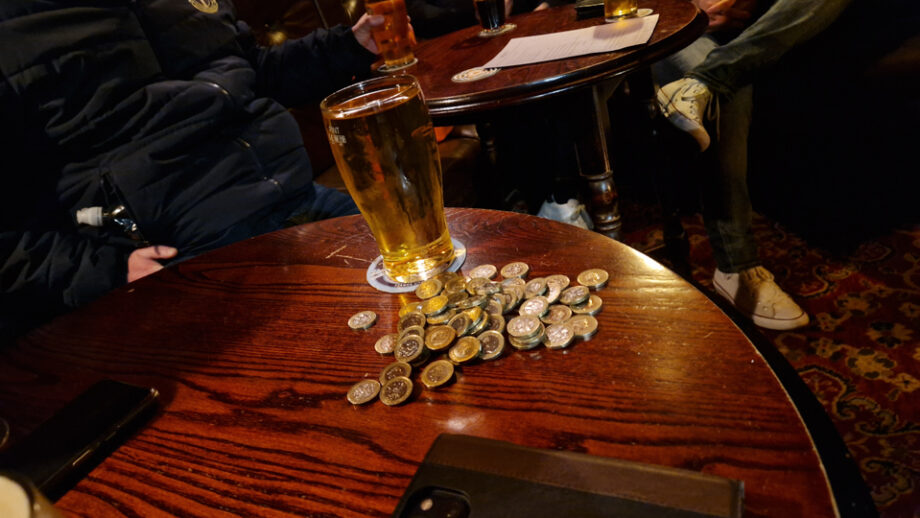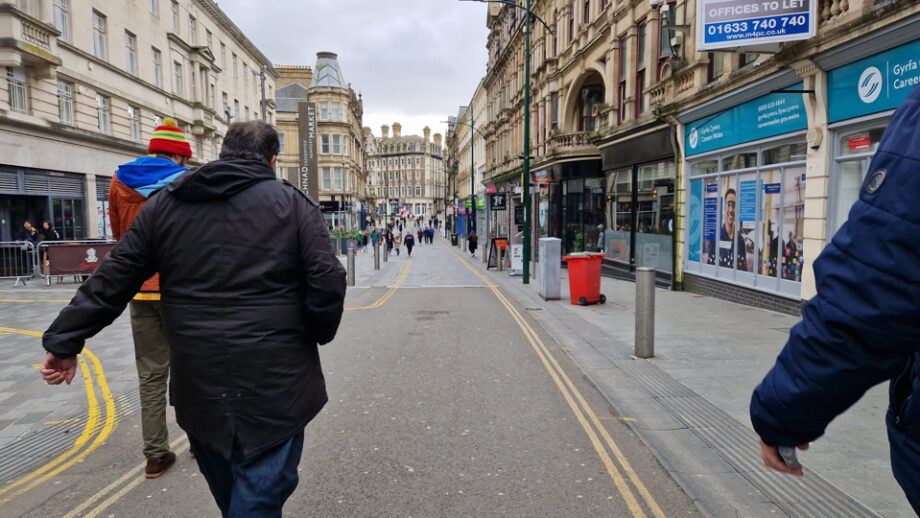 Rose, Kizzi, Goodliffe, Rowe, Hart, Eastmond, Ajiboye, Randall, Smith, Angol, Wilson SUBS: House, Kouassi, Beautyman, Dundas, Gambin, Dennis, Boldewijn
Passing some wedding photos being taken at the church opposite, we amble down through the new shopping centre and across the bridge over the muddy Usk river before cutting round the ground and up to the away turnstiles. A quick dip into the away bar is required as some tit's bought me another pint and so having taken care of business, I grab some stodge from the grub van and head up into the seats ready for the off. With the hosts in decent recent nick like ourselves, this one's not going to be a cakewalk and there's an early warning when a low ball from wide picks out an attacker but he scuffs it wide of Rose's goal. Our first real foray up the park wins us a corner and this is swung in for Goodliffe to get his nut on. The header is blocked, but we keep things alive and Easty lays off to Smith who then puts it low across the6 yard box where Coby's first to react and stab it home. Away end in raptures. 1-0 to the good guys early doors. Love it!
The goal coupled with some subsequent frustration at a rather one eyed ref as the half wears on gets me some snark from over the segregation netting, but I take it in my stride and promise the one lad with a extremely extravagant side parting that whatever the result, I'll be happily enjoying my day out by annoying the fuck out of him all afternoon. Our hosts are stung by the early strike and set about trying to get on level terms as quick as possible. A couple of centres and headed well wide before their best chance of the half comes from a long ball over the top and with the striker getting ball side from Coby, but Rosey stands up brilliantly to the 1 on 1 and makes a great stop with his legs before getting down to solidly palm away a follow up from the angle. Another chance goes begging midway through the half when a corner from our side is acrobatically backheeled against the far post and then cleared after a small scramble. Thank fuck for that! Another round of "LOOK AT THIS GOAL SUTTON CONCEDED! LOL!" videos on the socials during the week would have been too much to bear. Then before the break, some great defending from Hart and Goodliffe combines to prevent the striker getting his shot on target inside the box.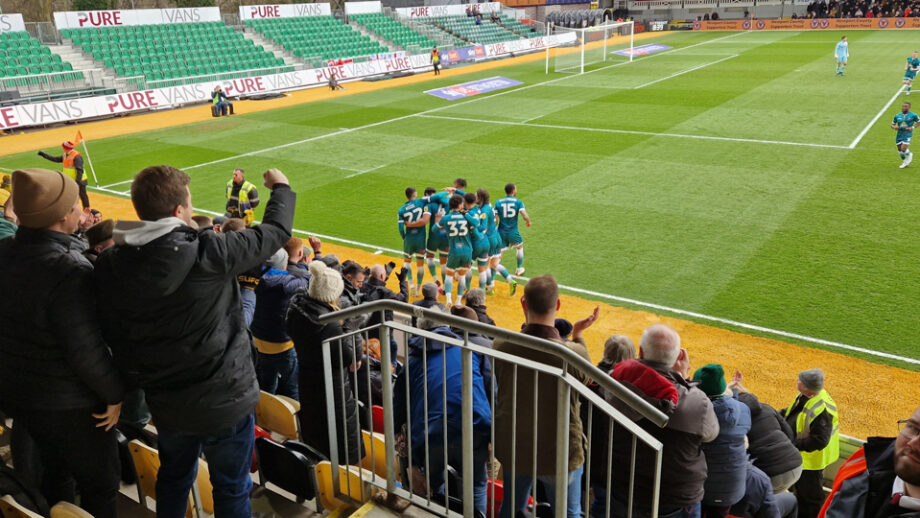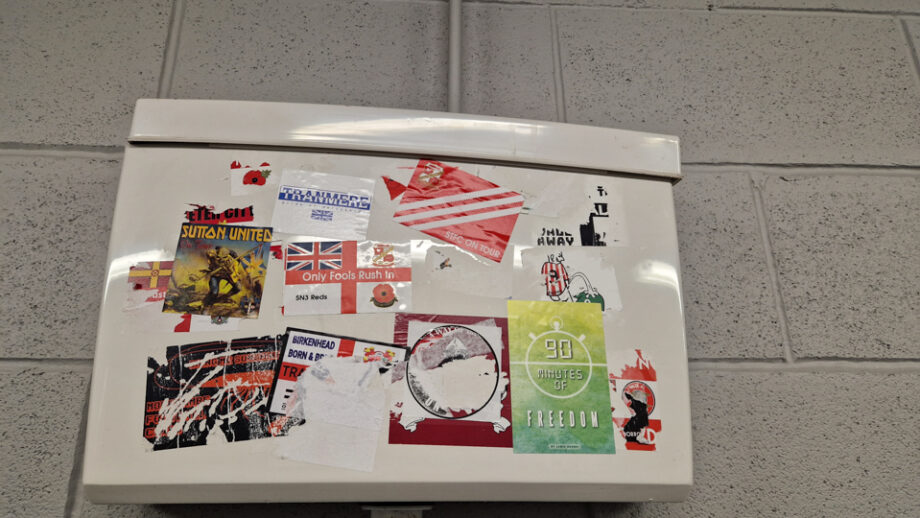 Having reassured side parting I'll see him after the break as he heads for the bar, we hang around in the stand gassing and looking at scores from elsewhere. Carlisle being 4 up early doors against a rather doomed looking Crawley being the pick of the bunch. From the restart, we look a little less pressured than the first half and with us suddenly not getting blown up for every single challenge by the ref, this allows us a little more time to play and get balls forwards. The first chance drops to Kylian, who's replaced Wilson at the break (injured we presume) as he latches onto a loose ball due to some hassling from Angol and the keeper has to be alert to palm out his firmly hit effort. There's still defending to be done as a nice lay off tees up an amber shirt (theirs not ours) and the bloke stings Rose's palms from 12 yards and then Goody gets across well to protect his keeper soon after, blocking an angled shot.
With 20 or so played, one little break leads to more happiness in our section. Dave has a dart up the middle, feeds Randall who then switches to Kouassi. He can't progress so lays back to Randall who turns neatly on 18, rolls it into the path of the oncoming Smith and Ali does the business with a crisp low finish right into the bottom corner. Two up and now we've got a cushion. Keep going lads!! This is all too much for side parting who waves the white flag and disappears off back to the bar. Awww, no fun! The hbosts almost hit straight back at the other end when Bogle has a solid angled shot turned away by Rose for a corner, but from there their challenge fades as our back four and midfield digs in for the duration. In the end, we're looking more the threat on the counter although a couple of promising moments are sadly undone by a poor final ball. Still, it matters not and the final whistle is greeted with great happiness in the away end. Three points, two goals and a clean sheet. Job jobbed.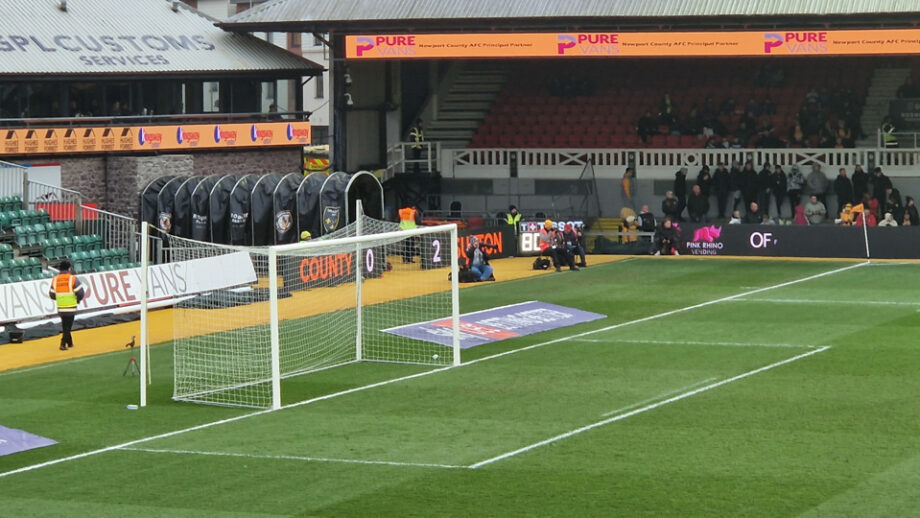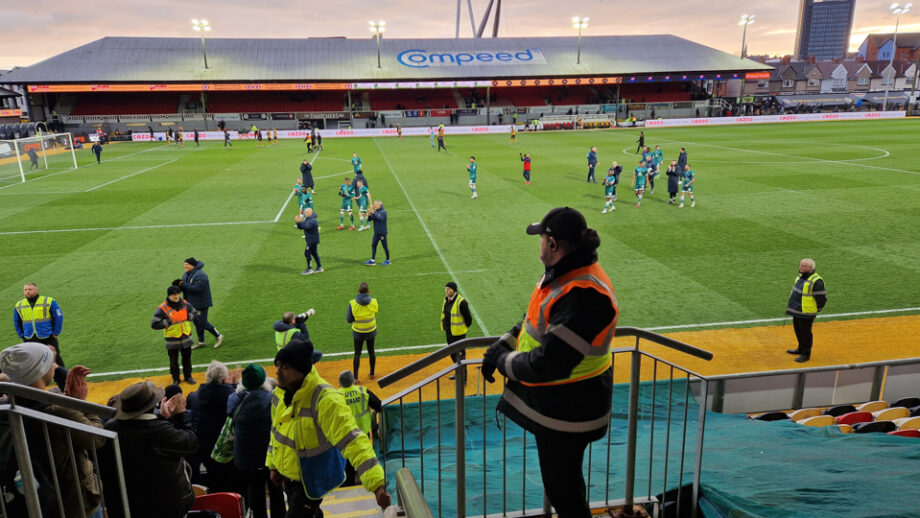 Plaudits aimed at the team, lots of singing and then it's time to get a wriggle on and head back over the bridge. Our train back to the smoke has been timed for 6.15 to ensure that we avoid getting stuck with any of the Rugby sorts on the way home, so the opportunity for beers is limited. We decide to head back to the Sam Smiths as it's close to the station, a McDonalds, a Tesco express for cans and most importantly of all, won't be full of Land of My Fathers types watching some niche sport on the telly. Plan? Plan! We hit the pub and get a round in, supping and enjoying our hard fought win. Beer always tastes better away from home after 3 points and no mistake! With time pushing on, Steve and SLO Loffers offer to go get chicken nuggets whilst I and 4Days do the cans run. With a full basket load in Tescos, as we're bagging up, the fella behind the jump manages to persuade a pissed local lad that they close at 6pm and aren't serving alcohol any more. The pisshead wanders off disappointed and the chap serving us seems quite pleased with himself. "We're open until 10 actually" he beams, adding our G&T haul to a bag for life.
We're all on the platform in plenty of time and our train to, er, Plymouth(?) departs promptly. It is busy though so we're spread over several seats and getting food and cans out to those who need them is a faff, but it works and soon everyone's enjoying fast food and sugary alcohol to wash it down. Mmm, chicken nuggies! It seems we even have dessert as Steve has been properly upsold by the lass in Maccy's into buying half a dozen apple pies. "They'll still be fucking hot by the time we get home!" comments 4Days. Well, cheap hand warmers if nowt else! Before we get too cosy, we need to make a change at Temple Meads and as we alight, Steve hands a full box of nuggets to some kids with their mums sat immediately behind them, much to the little'uns delight. Sutton United FC, bringing delight to the citizens of the UK not only with our brand of no nonsense sexy football, but with our hearts of gold and acts of unbridled kindness along the way. And don't you fucking forget it.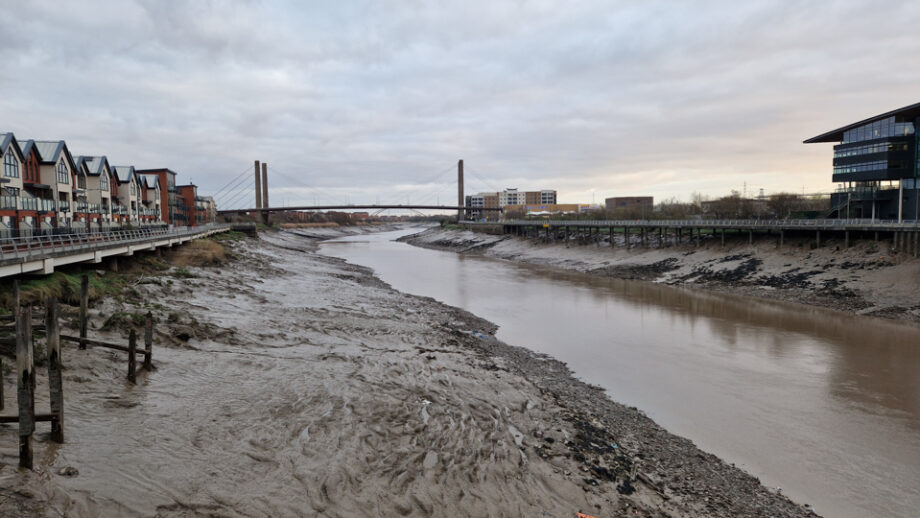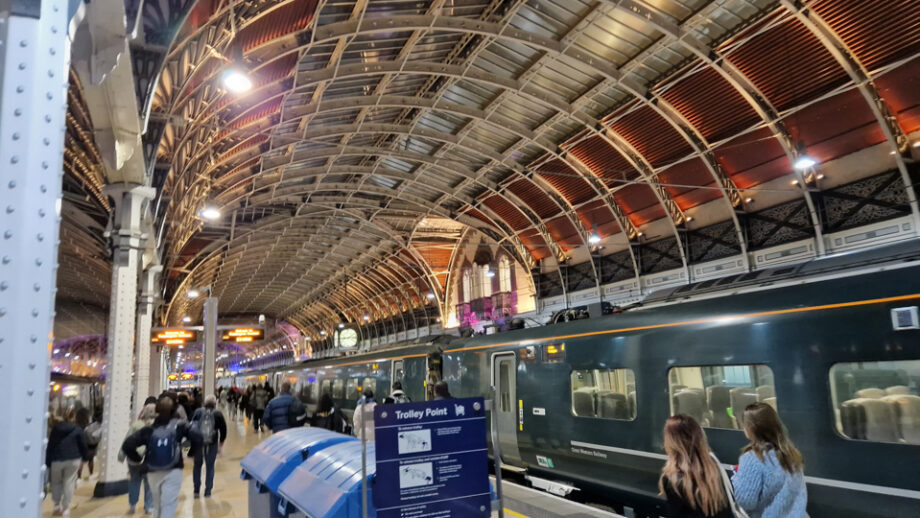 Back on the Eastern heading finally, we settle into a much quieter train and set about demolishing our can collection. Johnnie and Harry re-join us here and the latter amuses all present with trying to dream up some songs about Sutton players to popular pop hits, the peak being one about Will Randall to the tune of James Blunt's "You're Beautiful". "Are you quite sure you're alright?" enquires a concerned MrX. Harry also escapes censure when the guard does a ticket check, using up some Torquay away 2019 levels of immense good fortune when said guard fails to spot that he'd actually purchased his ticket for the 25th of MARCH. Naturally, this earns some more abuse, but strangely not from MrX who remains tight lipped on this particular occasion for some reason. Can't think why. With our train delayed leaving Bristol, we lose more time slowly along the way and by the time Paddington looms back into view we're 35 minutes late and the travel sec's delay repay finger is twitching. Refunds motherfuckers!
We hop off, get Harry through the barrier safely with his time travel ticket and he and Indy dart off for the tube while the rest of us drop back onto the Lizzie line. Johnnie departs on the way to Farringdon and we pull in with some several minutes to make our changeover to the Thameslink. With having just missed an East Croydon service, Steve and I join the Sutton posse for the last leg out of town and out through the suburbs to home. By this time can consumption has slowed up and MrX is grumbling about having yet more to take home. Steve jumps off first at Mitcham Junction and then I decide to bid farewell at Hackbridge and walk through the park rather than face the forces of darkness around every corner in the badlands. I'm in no mood for all that cloak and dagger behind enemy lines bollocks tonight. And so I once more pull up my collar and stroll along the lighted strip of path through the otherwise dark Beddington Park back to HQ.
Retruning home just after 10, Mrs Taz is once more still up and readying for bed. "You given up drinking or something?" she enquires as I trip over the doorstep.
Uh, not really love. No.
Taz