We're back. Anyone else think it's about a month too soon, a lifetime even? As regular readers will deduce, this is a guest appearance so no lurid tales of ridiculous levels of alcohol intake, no caustic remarks about other members of the crew but in keeping with this establishment's ethos, not much about a football match either.
My last contribution considered the merits, past and present, of the GGL car park, a sore subject at the moment.  Nothing so outrageously entertaining this time I fear. Dorking is a reasonable jaunt up the A24 from my south coast hideaway, the garden of which is enjoying a much needed makeover at no cost to yours truly. Further info on this exciting project can be found on www.whogivesafuckaboutmygarden.com
A reasonable jaunt it maybe but the upgrading of my motor vehicle a few weeks ago and my being very much of a creature of habit presents changes that I am still coming to terms with. Firstly the passenger wing mirror's correct position has so far defeated me to be of any use so I just guess that there's nothing steaming up my inside (ooh er, mrs). These new cars are (well mine is) a bit of throwback. Foot on the clutch to start the engine, brake pedal depressed to be able to take off the automatic hand brake. Still, a decent in car sat nav and more importantly a posh DAB radio is most welcome. Just a shame I can't drive the poxy thing properly, yet. Yesterday evening was my first night time driving in it and I had to constantly check the lights weren't on full beam. They're certainly a big upgrade on the previous. The turbo is a bit of a growler too (not to be confused with a certain part of Angela Raynor's anatomy).  Anyone using the A24 when I am on it would be well advised to steer clear for a few weeks.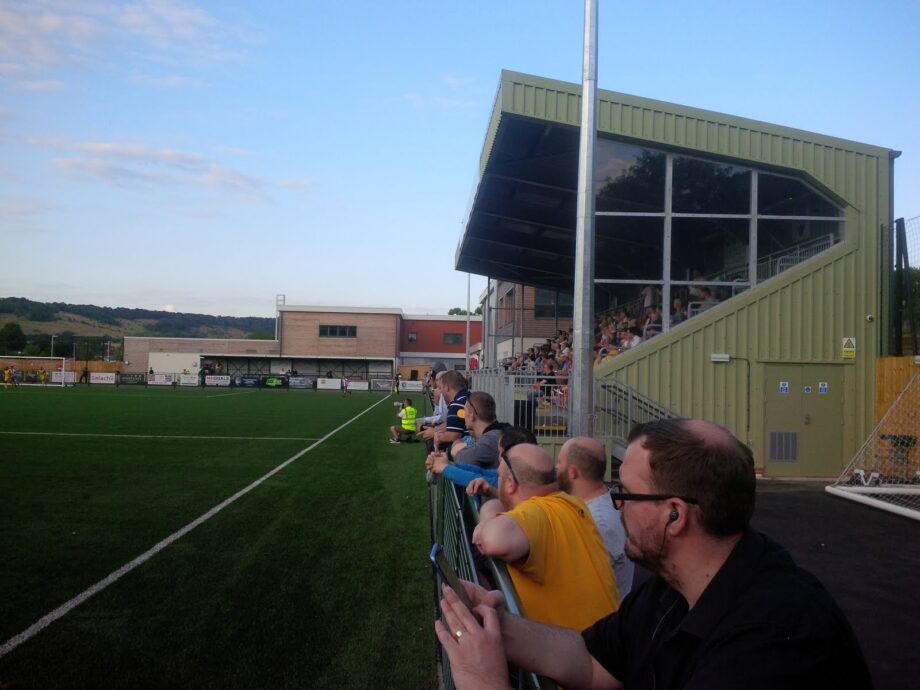 On arrival in the Dorking car park I was listening to Cam Norrie's struggles on Court One when coverage was interrupted to bring news of a couple of resignations that "shook" the political world. After all that has gone on before the fact that a drunken groper may finally bring BJ down is perhaps appropriate considering some of the previous alleged behaviour of our PM (Actually, I best check he still is before I chuck this in). Why anyone should be surprised of BJ's lack of judgement in this matter and any of the others confounds me. Surely the electorate knew what they were getting? The Twitter Left are having a field day but perhaps they should consider the fact their choice of Labour Leader resulted (or certainly contributed in a significant manner) in Boris's massive 2019 Election victory; that and a manifesto that went off the rails as it added the offer of free broadband to all and sundry. A move that would have had BT shareholders making damn sure where that cross went on the ballot sheet. Let's face it Bojo v Jezza weren't much of a choice. We reap what we sow. Norrie won.
And onto Meadowbank, the remodelled home of Dorking Wanderers and once the home of the now defunct Dorking FC. Under the latter it was a decrepit old stadium with an appalling pitch. Now, it is a brand new shiny Lego kit with a 3g pitch of a certain standard (too many rubber pellets for my liking). Dorking's demise has coincided with Wanderers' meteoric rise from their, well, humble wooden set up in Westhumble to the National League. The site is also the home of my former employers, the Surrey FA, who shifted from the comfortable surroundings in Leatherhead to a modern but soul less building adjoining the football ground. With no room for the huge trophy cabinet that enhanced an otherwise bland boardroom at Connaught House, don't even ask where some of the contents of said cabinet allegedly ended up. Football historians would shake their heads in dismay – this one included. Glad I got out of it when I did tbh.
Dorking's rise to the NL will provide problems for visitors to the venue that make U's elevation to the EFL and accompanying facility upgrade look a doddle. Access and egress is via a singular lane out onto the main street. It will take ages to get out of there after the match (a bit like FGR without the shit food options). The away fan facilities are gonna be a squeeze and with Chesterfield now visiting on the opening day of the season they will be severely tested early on. Unlike Sutton, DWFC has no space to utilise and away fans are going to get intimately acquainted with each other at Meadowbank. I don't envy those of the female gender (am I allowed to use that phrase or will I get cancelled, whatever the fuck cancelling is? Actually the thought of being cancelled by people I have never met, nor would likely want to meet is quite a cheery one) as the toilet facilities are half a dozen of those individual cabin things and gender neutral. DWFC appear to have grown too quickly and become too big for their current ground barely a couple of seasons after we unofficially cut the ribbon down here in another pre-season game. I wish them all the best though as their rapid rise is surely one of the stories of football over the last decade or so. Certainly in the football hotbed that is the Surrey Hills.
So, to the football. PSF's can often drag on, especially if the weather is a bit warm. Fortunately, yesterday evening was comfortable and with the vast majority of substitutions made at h-t (in U's case, the whole XI) a competitive fixture was witnessed. DW certainly tested U's defence and looked decent going forward but if I was Mr White, I would be concerned about their defending. Donovan Wilson could have had a hat-trick within the first 15 minutes; one goal sufficed cancelling out Jon Barden's emphatic finish. To be fair to Jon, Seager would have scored if he hadn't intervened. U's had good chances from set pieces in both halves before Will Randall who, for me, was the pick of the players on view, combined to cut inside and then fire a low shot into the corner of the net. Sutton had four of the renowned Trialist brothers on show, with the diminutive no 22 the pick.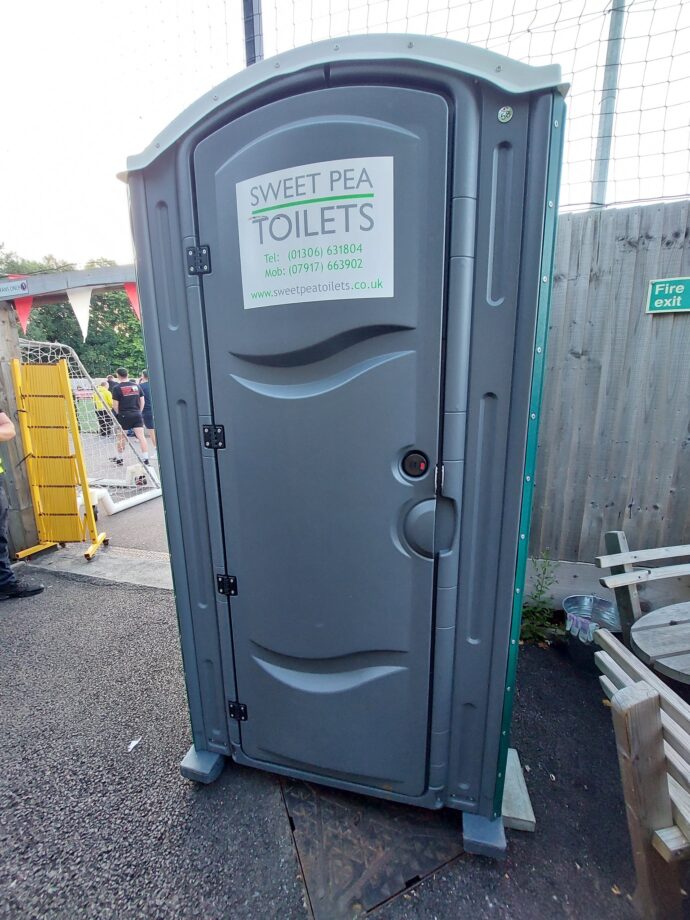 Disappointingly, well actually, ridiculously, U's picked up three yellow cards during the match. I have no idea who the ref was but the FA stipulate he should be an EFL ref and if this guy was let's hope he doesn't turn up at GGL anytime soon. My suspicions are that he wasn't and having shown the card three times to the amber shirts and then not for the lunging, forceful tackle from behind on Randall says all anyone needs to know about this guy. A couple of years back Tom Bolarinwa was sent off at DW in a PSF after reacting to the umpteenth bad and unpunished tackle on him, so there is previous here for incompetent officials. Both got the usual treatment from yours truly. PSF or not, if you're going to ref like a wanker, you're going to get called a wanker.
Elsewhere, Ces won the first DILF Bingo of the new season, picking out the ace -there's a thing – and selected Donovan Wilson. Totts will be happy that normal service has been resumed in his absence. No wonder Ces is being touted as the next Chancellor of the Exchequer. With all those winnings he has accumulated over the years from his own game, the national debt would be considerably less, if a few quid from a few trillion or so could be described as such. Probably not.
With the inadequate toilet facilities on offer, I skipped queuing up after only to end up in a queue to get out of the car park. Fortunately it wasn't too bad and once away the A24 was quiet and my new headlights bright as daylight. At last I can see where I am going in the dark. A relief to all, no doubt.
Frakey