One of the strange anomalies of Non-League football was that despite being surrounded by a myriad of clubs at a similar level in the South East is how infrequently we got to play many of them, mainly thanks to the old Isthmian\Southern League divide which always served to confuse the hell out of us. One such outfit was Crawley Town, who in my own 30+ years of following the U's, I only ever saw us meet competitively once. An FA Cup tie at GGL back in 1995, which despite the Sussex mob coming into on a great run of form under former Bobbins boss Billy Smith, they got panned 4-1 with Mark Hynes and Joff Vansittart ripping them a new one on the day to set us up an epic tie with Kidderminster in the 1st Round.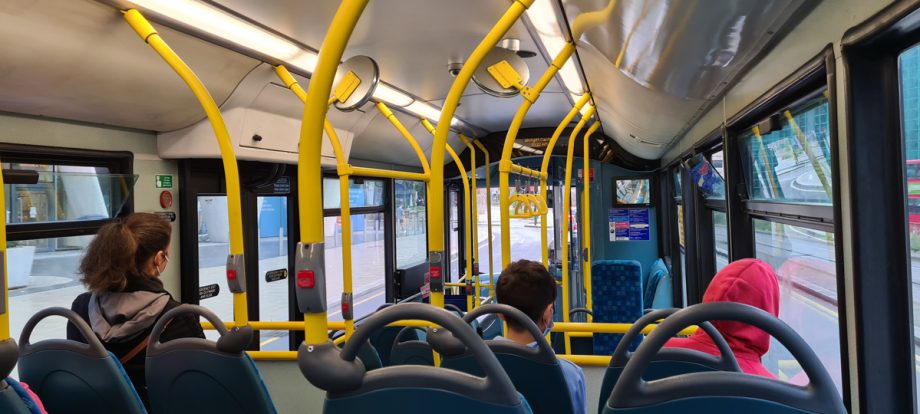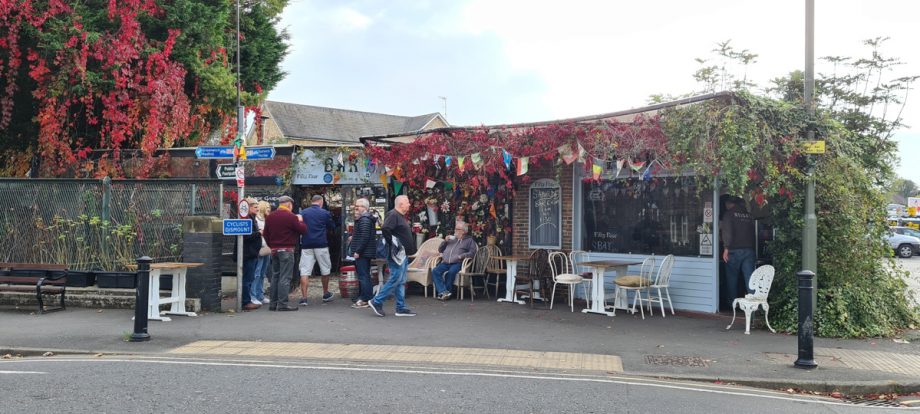 They also fielded ex-Coventry striker David Speedie that day and the old fella barely got a sniff whilst being soundly rinsed by the Shoebox and the mob that used to stand on the mound that is now the Curva Nord about the events on that day at GGL in 1989. There was even the oddity of some Crawley herberts graffitiing the walls in Collingwood Rec in the run up to the game. Fuck knows why. They've of course since moved on from their little gaff down by the fire station to an out of town build and long since joined the great 92 72 a little over a decade ago under the leadership of everyone's favourite tax fraudster Steve Evans, thus making any further meetings even less likely.
Still, we've caught up now and are heading to Broadfield for the first league meeting as a billy big bollocks Football League outfit. Which is proper weird as well and should almost certainly be another entry on the ever growing "If you'd told me 10 years ago…" list of things we'd have definitely have told you to fuck off for or choked on our pints if you had actually told us it 10 years ago. Still, it's dead easy to get to and a very welcome local trip, so there's to be no getting up at 6 in the morning or having to book train tickets 2 months in advance. Which is nice! Even better is Totts taking the strain out of the pre-match beerage situation by accepting an invitation from long standing U's fan Woody to host the DBDC, members of the COCs and ouf course our good selves, as well as any other Sutton reprobates that wanted to come along, at his micropub '54' in Horley High Street, which is a short cab ride from Crawley itself the other side of the airport. Be rude not to eh?
So, fresh from a BBC London appearance this week and after a lovely lie in for a football Saturday, I've negotiated the usual 3 S's of a morning and am soon bouncing along on a bus to East Croydon. Hopping off outside, my lugholes are assaulted on the walk up by some lasses carrying hot drinks from McD's down the road, loudly talking about how one of their mates is seriously clumsy and how she's unlikely to make middle age because of this. As I hit the ATM to be robbed of £2 to access my own bloody money, one of the lasses takes a tumble on the stairs, proper full on face plant, with her drink sprayed out on the concrete before her like someone's cut the throat on a surprised, hot chocolate blooded bit of livestock. I shouldn't laugh, but fuck it, I did. Big whoop, wanna fight about it?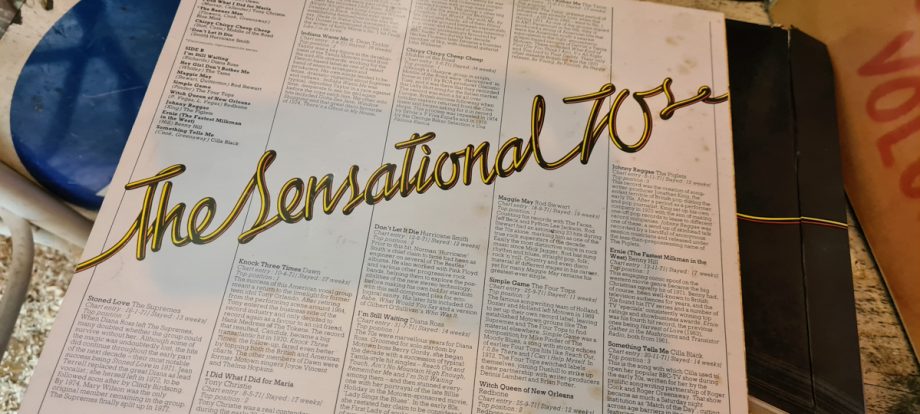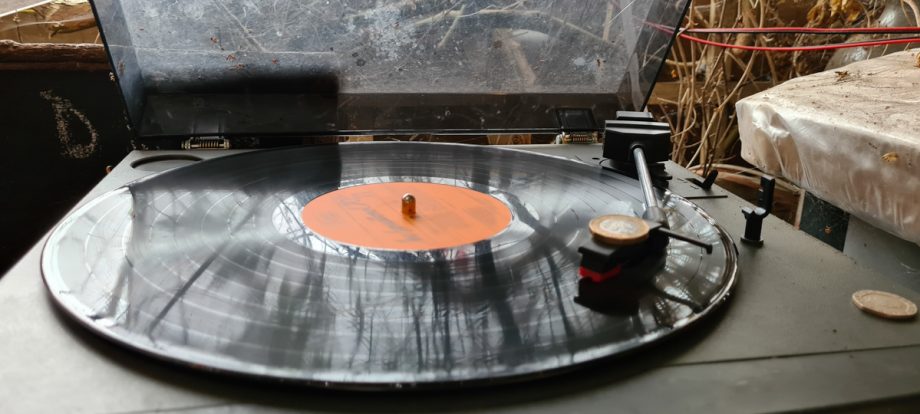 Still chuckling as I enter the concourse I find 4Days, Lil' Chris and Indiana Jones milling about ready to get the 10.37 to Horley. With time to spare, I then pop into Costas for a cup of splosh, which brings me to a little bugbear of mine. Now, I've taken to enjoying a nice cup of Earl Grey in a morning to get me started for the day and I've noticed that when ordering from these coffee places that I have to specifically ask for it without milk. Everyone knows it should be black! More terribly uncouth American bollocks we have to negotiate in our daily lives. Splosh and tickets sorted and me still grumbling about my Earl Grey, we're down on the platform waiting when Totts, DB, Keepo, Vegan Bev, Smarty and his good lady as well as a few other faces rock up, also bound for Woody's gaff. "Fucks sake, this makes it look like we've planned it and everything!" groans Totts.
We're not the only early starters today either, as dotted elsewhere on the more direct platforms for trains South we can also see at least a dozen other U's fans in colours heading to Crawley for opening. Good lads, just what we like to see! The journey down is dead easy and half hour later we're tipping out at Horley and firing up the Googles on Altavista to find our way to Woody's. The walk is simple and a touch after 11 we find ourselves outside '54', with Dr Bell, Greek, Mr X and Ipswich Lee already present and tucking into their first pint, having sacked off heading to East Croydon in favour of a cab directly here for about a tenner each. The bar itself is tiny and contains decor that could only be best described as 'eclectic'. "I can see why Totts and Woody are mates" I chuckle as my brain tries to process the little cavern of tat that confronts me. "The place is stacked with loads of old vintage shit!".
The place is tiny though and I struggle to see how they can host much more than solo acts for the music nights they hold here. "You'd be surprised…" laughs Totts when I mention this, "….he's had an 8 piece Mariachi band in here before!". The mind boggles! Before too long we've made ourselves right at home, the DBDC flag is up on the front of the bar, naturally tied to bit of old Shoebox railing that Woody had liberated from the ruins at GGL and Totts is demanding the local radio be turned off so some 'proper tunes' can be stuck on to entertain the masses. At which point our host flips through a stack of dog eared vinyl by the bar and picks out a 'Sensational 70's' box set, which if you're a regular on here would know that is not so much right up El Presidente's alley, as his front room in his favourite chair with a cigar and a bottle of stout on the go.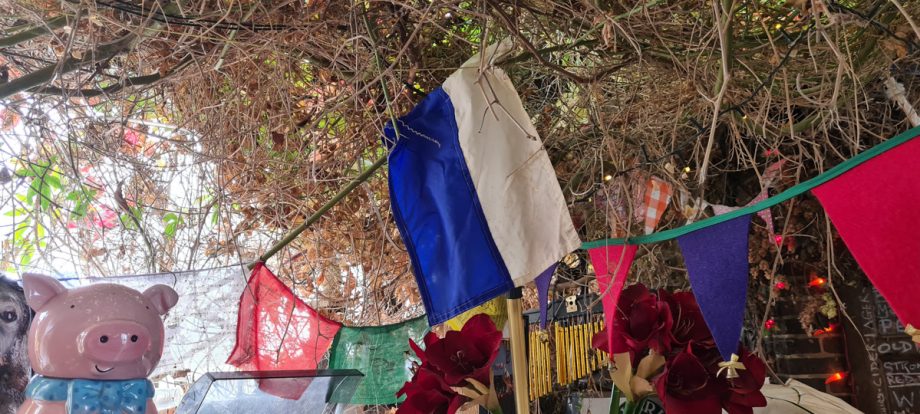 Totts peruses the selection briefly before declaring simply "1971, side A!" and Woody proceeds to dust off a knackered looking record player before whacking on the Supremes 'Stoned Love' and the party is now well and truly underway. There's a short technical issue shortly after during some Mungo Jerry, but a £2 coin carefully placed on the needle head sorts this, keeping it firmly in place to prevent any more jumps and before long Dirty Barry's theme tune "Knock 3 Times" by Dawn 5 is echoing down Horley High Street with the man himself leading the singalong. It's at this point that the landlord admits that he had sorted us an actual DJ for the occasion to keep us entertained but sadly the geezer had sadly been rushed into hospital with appendicitis the night before! Clearly he'd heard what a tough crowd we are.
No fear mate, we've got our own with us! DJ Tractor Boy is in the hizzouse!! Before long, Ipswich Lee is flipping through all the vinyl he can find in the joint and is lining up various tuneage for an adoring audience. Even Woody is mildly impressed by Lee's seamless, scratch free fading between tracks. We also find out that we were also supposed to be heading to the ground in a fleet of classic cars, also arranged by our host, but sadly when they found out there was roadworks around the ground in Crawley, they decided that having their pride & joys left overheating & spewing coolant at the side of the A2011 just to transport a load of pissed football fans to a game wasn't a risk they were willing to take.
As we sup some fine Pilgrim brewery fare, more and more faces arrive such as Dancing Marcus and Magnum PI with Deano in tow. We briefly discuss the post-Port Vale pizzas from last week and I donate an artifact for Woody's collection, gifting him the stolen Bishop's Stortford corner flag from a good number of years ago that has lived permanently in the flag bag ever since that day. Inside, DJ Tractor Boy closes his lunchtime set with some Tom Jones and leaves the decks open for whoever fancies a punt and goes back to getting pints down. Before long though, time is against us and with 2pm fast approaching transport is required. A couple of local cabs are rustled up whilst Mr X and Nat try & sort some 5 seater Ubers for the rest of us. Worried we don't have enough spaces, I call another local number to get some more and having made my booking with a bloke who didn't even seem to know where Crawley was, let alone the football ground and no real idea when the sherbert is coming, I'm left wondering if I'd dialled a wrong number and the geezer was just messing with me. In the end, Nat's Uber has space, so we sack off the phantom cabs and head to the ground.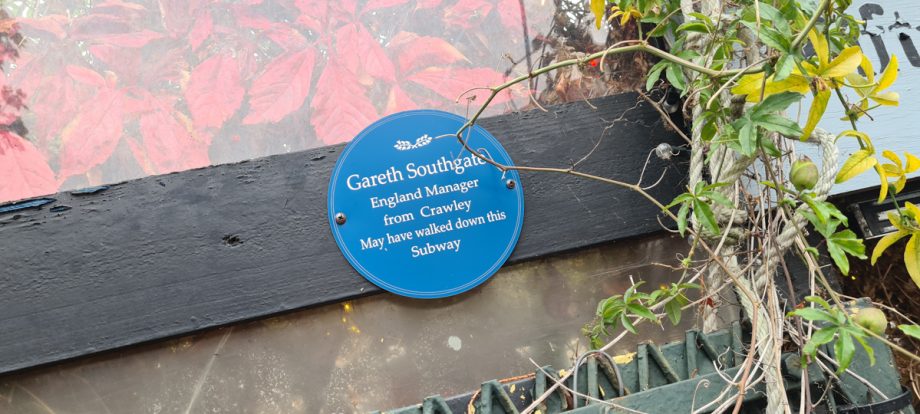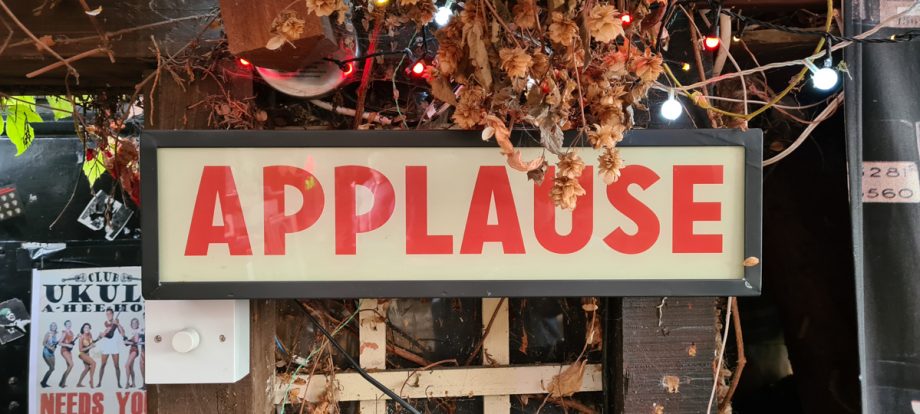 Some of the early arrivals from Woody's head for the club bar whilst the rest of us decide we can't be arsed and make our way into the ground instead. Here we find the terrace filling out nicely and with a bare minimum of 500 pre-sold tickets for today, it's no surprise. Christ, us taking 500+ to an away game. Another weird and wonderful first for us this season. Guess that's what local games and shit hot form including beating Port Vale and Portsmouth in a week does for you! Flags up, we settle in to await kick off and digest the news that skipper Easty is missing to day after tweaking something in training this week.
Bouzanis, Milsom, John, Rowe, Kizzi, Ajiboye, Beautyman, Smith, Boldewijn, Bennett, Wilson. SUBS: Palmer, Korboa, Randall, Bugiel, Olaofe, Wyatt, Barden
With the terrace packed out and the U's shooting towards us first half, we take a good while to get going as a lively Crawley start keeps us on the back foot early on. One of their lads firing an early shot off the palms of Deano at the near post and an early shout for a peno waved away by the ref. Slowly but surely though we get a foothold in proceedings and start to make things happen. Milsom whips a free-kick on target that the keeper has to tip over and Bennett hammers a swerving drive from a good 30 yards out after the ball drops to him in space, but the keeper does well to save the top corner bound effort. It's largely bitty stuff however and the only other incident of note is Coby Rowe taking exception to something said from behind the goal at the far end and mentioning it to the ref. Play stops for a minute or two while he reports this to the side lines and moments later more stewards appear behind that goal and soon after a PA announcement regarding discrimination is made. The only conclusion we can draw from this is that someone's crawled out from under their rock and been a proper cunt.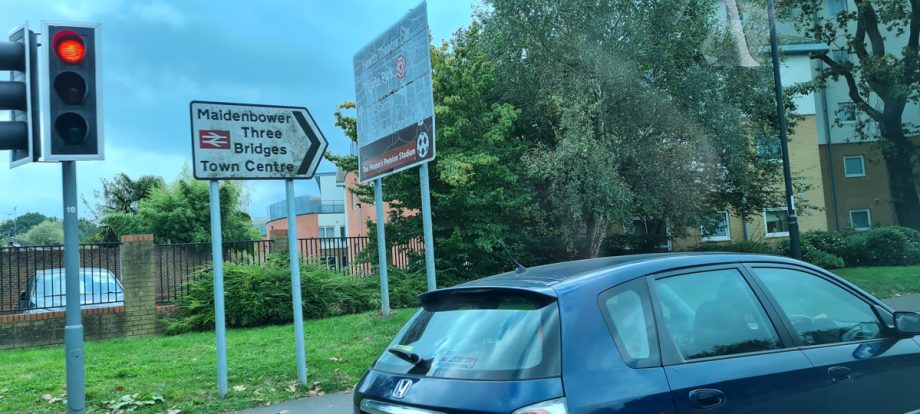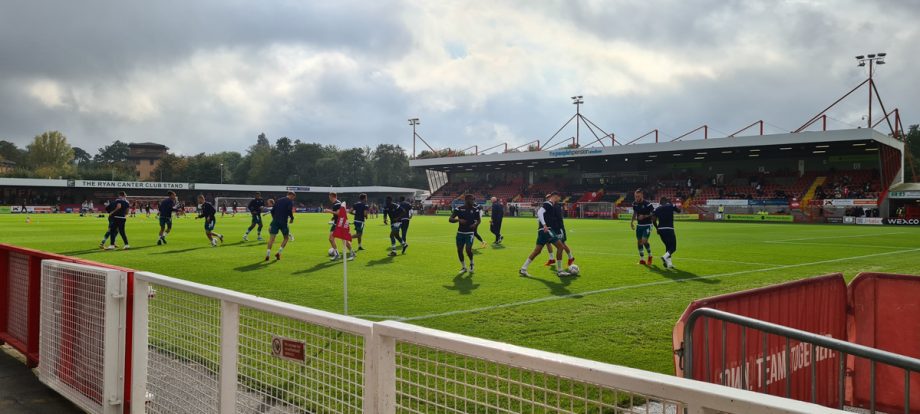 Goalless at the break and whilst milling about awaiting the restart, Nat declares a craving for a Mars bar but that she can't have one for dietary reasons. I offer to go get one for myself and let her have a sniff, but she declines and anyway, the queue at the tea bar is fucking massive. The second half is a bit more lively than the first with both sides finding a bit more space to play, the ref however isn't on board and having let loads go in the first 45 seems to think that constant stoppages is what the contest needs. Despite this we probably just about have the better of things, with Enzio showing flashes of magic in an otherwise low key return to his old club, first he gets in wide and picks out Wilson, but his shot is deflected wide and then he nuts back a deep cross from Kizzi and finds Issac, on as a sub, but his shot on the turn at the back post is just deflected wide of the target. But with 20 to go, the game looks to have turned on a poor shout from the ref who awards a penalty for a rather theatrical tumble from their 25, who throws himself to the turf as Ajiboye appears at his shoulder just inside the 18 yard line.
It's a bit of a shocker, but justice is served when their lad steps up and delivers what I tend to call a 'modern' penalty. In that it's placed low a good yard in from the post and the keeper simply has to guess the right way to save. Which is precisely what Deano does, going to his right and firmly pushing away the kick, with the away end erupting behind him like we've scored and not just got out of jail. Come on boys!! Let's have this now! We keep plugging away, but chances are few and far between for both sides and into the last 10 it looks like we're going to get our second 0-0 of the season. However, Issac wins a free kick in their half simply by being a pest and Milsom sticks it deep to the far post. Kizzi nods down, but there's no green shirt near it and the keeper comes to claim it. Sadly for him a defender has other ideas and panics, skying a clearance straight up into the air and it drops into a crowd about 8 yards out. Keeps comes to try & punch clear, but can't get through the pack of bodies in front of him and Tanto instead is up highest to give it a little nod to loop it into the back of the unguarded net. At this point, 100 yards away, absolute fucking bedlam breaks out on the away terrace. Can't think why! We almost get a second when Enzio gets in down the right from a Kizzi clip into the channel, but the keeps makes up for his earlier rick and stands up well, beating away the fierce shot at his front post.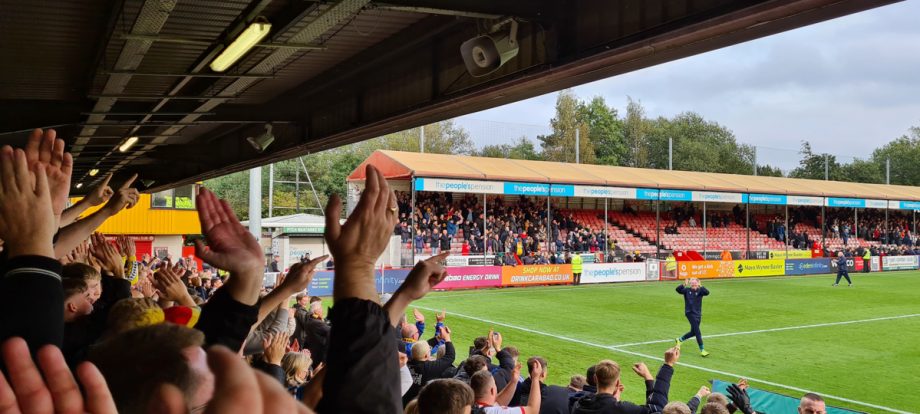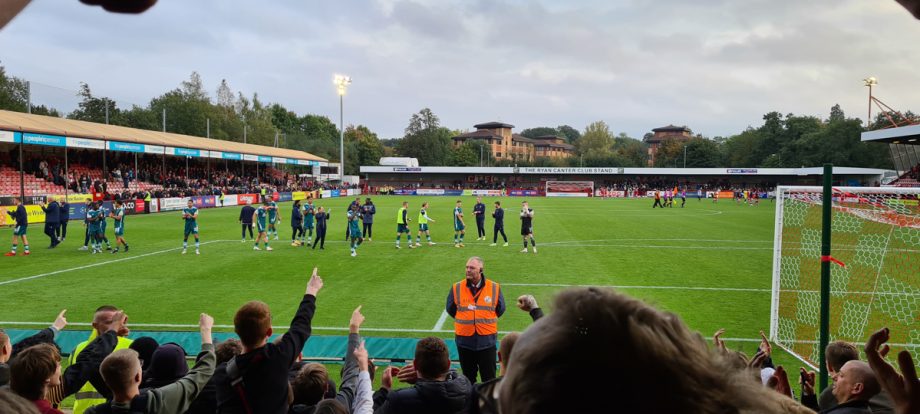 They go a bit more direct at the death, throwing a big huge lad up top to try and cause us more issues and get them back into the game, but barring one good looping header that Deano has to tip over full stretch, we largely see out added time without too much fuss and there's more loud celebrations to greet the final whistle and yet another 3 points to the tally. Lads applauded off, flags sorted, we head out looking for the others who it seems have headed up the road to a pub called the New Moon. We're the last to arrive as 4Days can't read a fucking google map and takes us in completely the wrong direction, causing us to backtrack via a closed off bus lane on an A road. At which point I of course have to ask Lil' Chris what type of bus he'd be. Double decker of course! Me too mate, me too.
Finally in the boozer, pints are in and we start to settle down a touch and regain our composure. The league table shows we're 5th and this ride just gets madder and madder. Here we tuck into a couple and watch the first half of Brentford Chelsea, at which point Nat, Deano and Magnum head off. We then stroll up to the Railway where we find Chalmers, the family Porn Star and a few local fans for some more beers and general bollocks chatter. Some of them seem quite happy to see us despite the result, as it seems that having been up here over 10 years without what they'd consider a local game has taken it's toll! They also seem fairly convinced that we're League 1 bound, but all we can do is laugh at this point. It's all just too bloody daft to process, we're just riding the wave baby!
An original plan to jump on the same train as Steve's on from his Saints game back to East Croydon is soon ditched in favour of telling Steve to get his arse off that train and join us in the Railway instead. Sorry mate, the people have spoken, majority vote and all that. A couple more pints are downed here whilst we hear a shocking revelation from Dr Bell that Michael Jackson apparently went to West Sutton Primary, before we eventually decide to head back to civilisation. Leaving Dancing Marcus shaking his stuff on the dance floor, we walk round the corner to the ugliest fucking train station I've ever seen in my life. It's a proper North Korean's architectural wet dream and no mistake. Still, it provides trains and that's all we give a shit about at this point.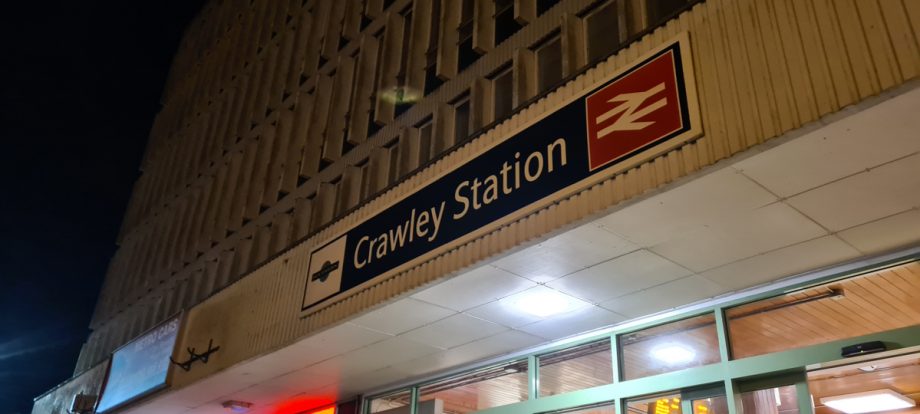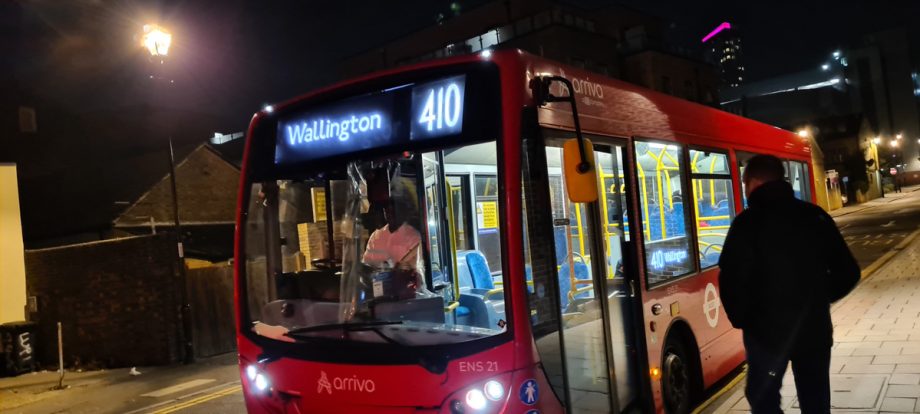 We're soon back in Croydon and whilst Lee and I grab some much needed sustenance via Burger Ding, 4Days, Chris, Dr Bell and Indy all depart for the Republic leaving myself, Mr X, Lee and Steve to then head for the spoons on George Street for a couple of nightcaps. Here, I definitely don't interrupt a pending drug deal when leaving the gents and we generally sit about discussing just what the hell is going on at Sutton United these days. No one draws any satisfactory conclusions of course and with drinks supped, we head our separate ways with Steve and I hopping the tram to Reeves Corner and bagging a bus home from there.
As I stumble across the main road back to HQ a short while later, I'm still marvelling at the events on the pitch this season. 5th in League 2, 20 points on the board after a quarter of the season and in roaring form. Incredible stuff.
Best bit is, we only need 30 more to stay up now! What? No, you fuck off…
Taz