The times, they are a changing my friends. I mean, take the last few months for example, where there's been enough carry on to completely confuse and befuddle even the most clear minded of grown adults. First we lose our manager of 11 years, followed by most of our squad. Then the government try to bring in that 'porn pass' thing and then just as we think we might actually understand it all, they delay it at the last minute! Plus to top things off. England have become World Champions at Cricket. Yes, England. World Champions. At fucking cricket of all things. Barmy.
But if that wasn't enough to make you think someone's slipped some LSD into your pint, there comes the most shattering news of all. Dukey's finally got himself a new phone. One that actually does more than make phone calls and allow us to take the piss out of him for being even less technologically advanced than Dr Bell. Ok, it's still a Nokia, so the world hasn't quite gone completely mad, but whatever next eh? Cats shacking up with Dogs? Havant signing someone from outside the SM1 postcode? I just don't know any more.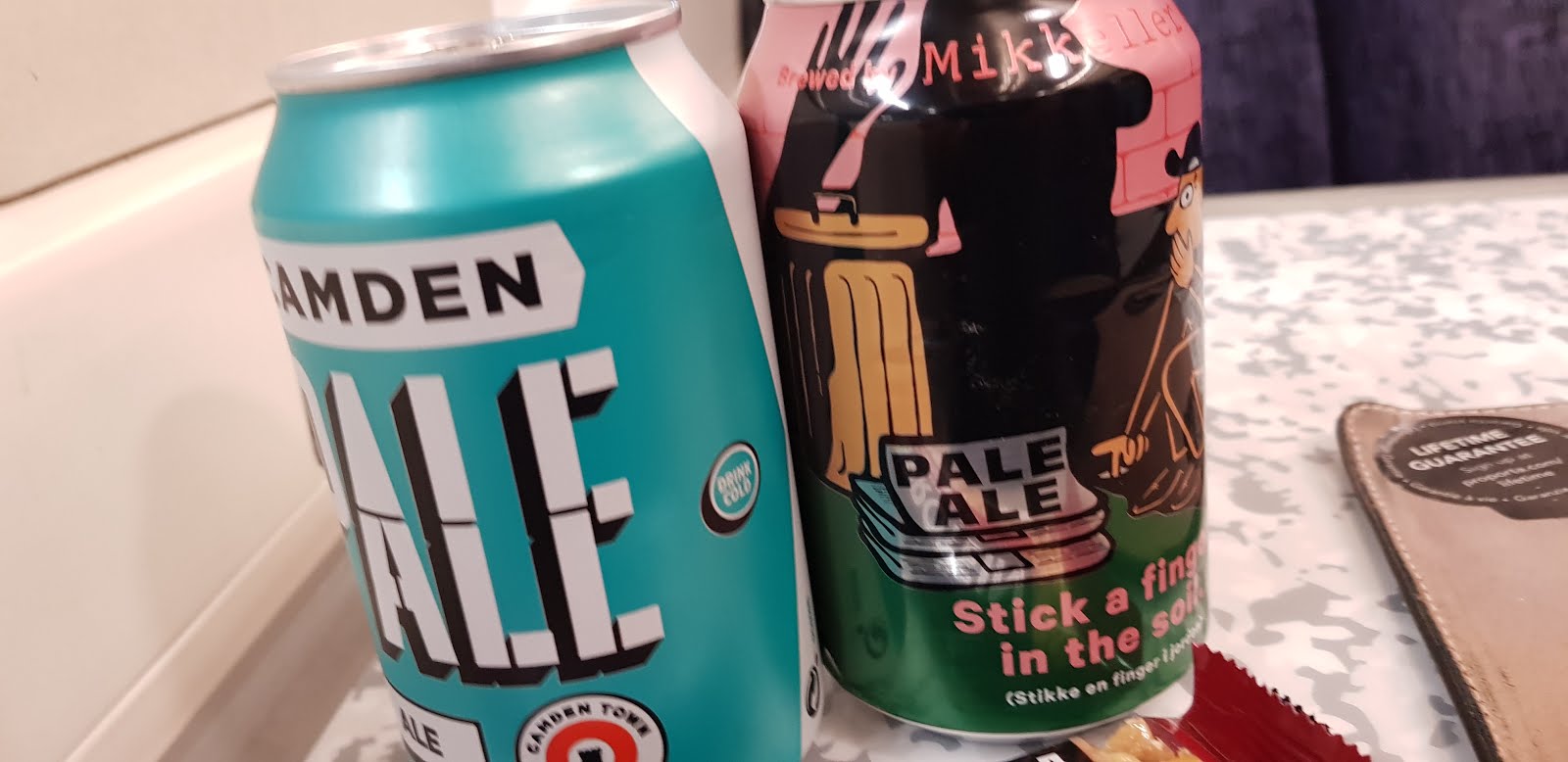 Train cans
And whilst we're speaking of departed managers, the next stop on our whirlwind pre-season tour of places and teams we've been toplayed fucking loads in recent times continues apace with the shortish trot down into the Garden of England and a visit to old foes Tonbridge, one of whatshisname's favourite venues. Daft sendings off, impromptu post match Q&A's, last minute winners and Storey being a cunt. Ah the memories. Still, it's all change here too with someone we kind of like in charge at Longmead these days with ex-coach Steve McKimm steering the Angels back to Conference South last season via a play off campaign so complicated it would have your average Hercules fan scratching his head in bemusement. Still, fair play to 'em. Steve's a good lad and it seems he's managed it with the sort of budget that would get you the pubic hair trimmings of Salford's latest signing. Good on you Macca.
Now, this wasn't a game I was intending on going to if I'm honest. Pre-season is largely a load of bollocks and a waste of everyone bar the management and players time. You're basically paying to watch a glorified training session after all. And it was for this reason I sacked off Saturday's jaunt to Slough that not only saw an apparently lively showing from the U's coupled with a comfortable win, but some people who'll remain nameless being unable to see further than the local Wetherspoons until well gone 9pm. My idea of paradise that is not. So why am I bothering with tonight I hear you ask? Well, mainly because the perfectly valid, grown up adulty reason I had for not doing so (the one other than "Fuck that, I hate friendlies") in an early evening meeting with some bods in the USA, was cancelled. That and I'm a sad, weak willed individual. Oh and the office is about 3 minutes walk from Cannon Street. It all adds up you know.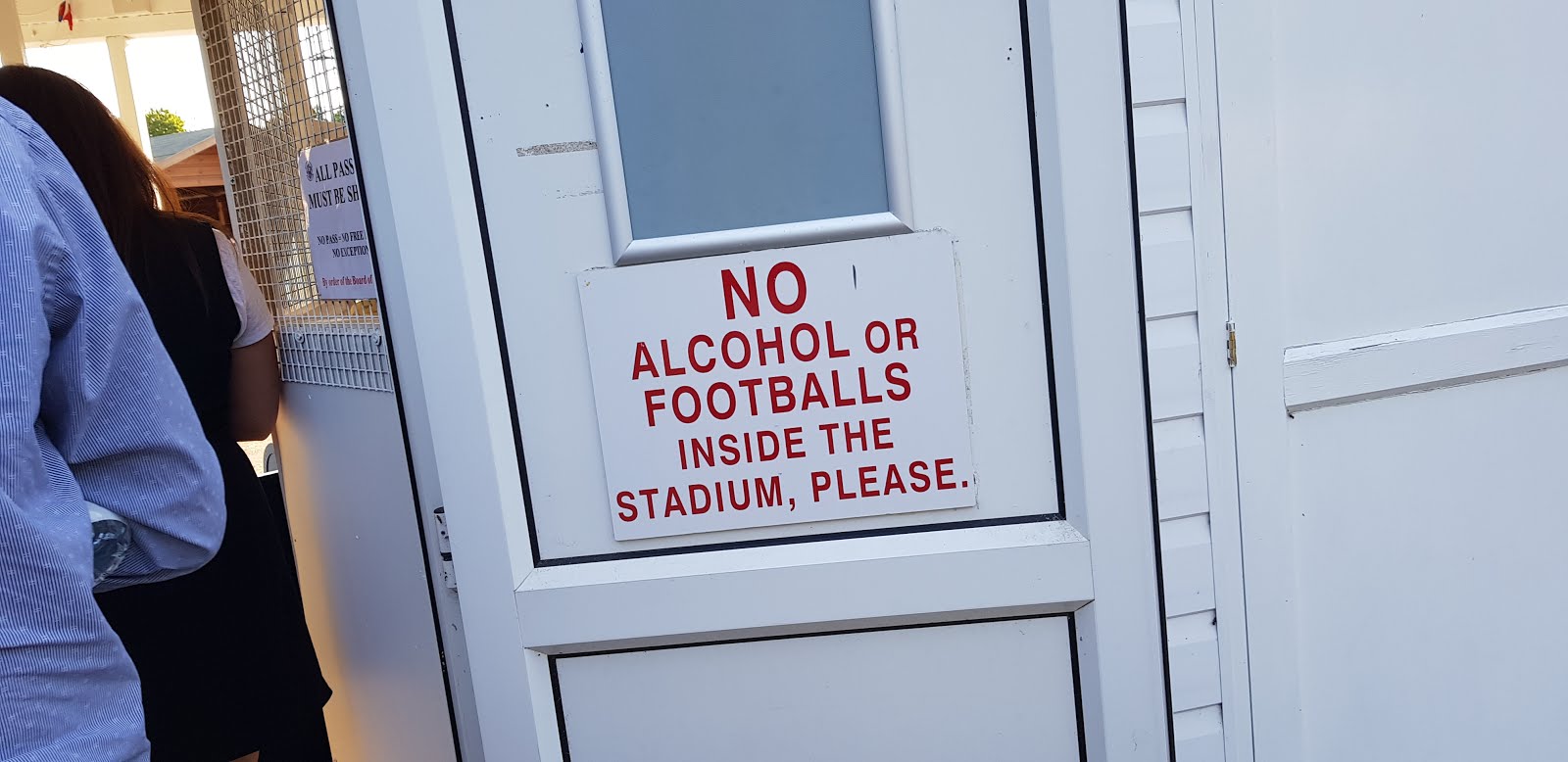 Erm….but they're our two most favourite things!!
So, free of my working shackles and with a guaranteed seat in a jam jar for the return journey back to civilisation after sorted, I departed my desk a few minutes early and strolled down to Cannon Street in the early evening sunshine. Oddly, when I approach a ticket machine to get my brief for the way down, I find that the machine already has Tonbridge selected as the destination and that all I need to do is confirm the single and lob up my money. I look around to see if there's anyone wearing SUFC attire in the locality who might have been looking it up, but nothing doing. So with ticket sorted, I find myself with ample time to head to Marks and Sparks to relieve them of a couple of train cans to enjoy with over a read of my kindle on the 40 minute rattle south.
Piling off at my destination, I find Steve & Loffers waiting outside the entrance along with Kiddo. It seems the consensus is to get a sherbert, mainly as Steve's in his office garb & smart shoes, Kiddo's nursing a bad back and Loffers can't be arsed. Oh well, cab it is then! Or in this case, a 'KBob ab' as per the writing on the side when we hop in. "I thought that said kebab" mutters Kiddo as we board. Clearly the lad hasn't had any dinner. A short hop later and we're dumped right outside the turnstiles, with Cathy & Bob entering at the same time. Inside, we find more familiar faces mooching about with Nat & Robbo amongst others, plus a couple of the COCs on duty tonight. Soon, Mr X, Dukey and Greek appear and we pass the seemingly endless 35 minutes to kick off with all sorts of small talk bollocks. God, give me rocking up pissed with 10 to kick off any day, this is boring!
Dudzinski, Lema, Mason, BArden, Pearce, Collins, Tuson, Eastmond, Bugiel, Jarvis, Randall. SUBS: Agboola (GK), Matsuzaka, Goodliffe, Bolawinra, Davis, Beautyman, Dundas, Ayoola.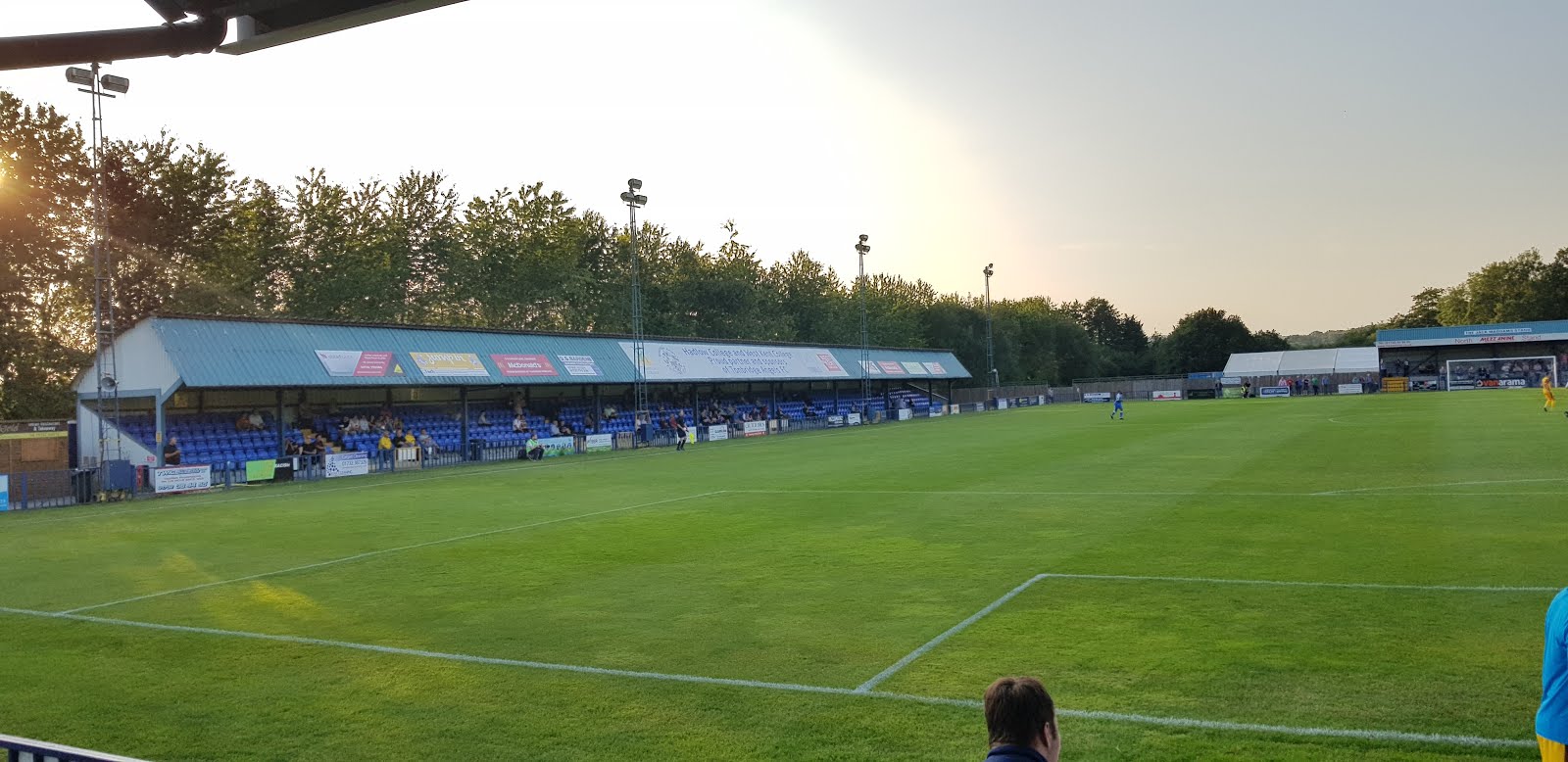 Longmead
The game kicks off on a pitch where the grass looks a little on the long side and I'm soon in trouble. Mainly as Dukey decides now is a good time to remind me I'm on duty tonight. Fucks sake! "But you said you'd do it if you came" he offers as a lame excuse. Now, I don't remember this conversation at all, but I decide not to argue mainly as he also decides now is a good time to distract me with his new phone. He also reassures me that Dr Bell had already welcomed him into the 21st century at the weekend. On the pitch, we start slowly. So slowly in fact that after 10 minutes or so, some of us not present at Sluff at the weekend start questioning the veracity of the claims made by those who were present. "I thought you cunts said we looked good" I ask accusingly as we misplace about our 10th pass of the evening so far.
Our hosts take advantage of our early tardiness and after about 20 minutes, go ahead. Mason gets caught on the turn a bit high up the pitch and the ball in behind sets the striker free. He shoots and forces the save, but a colleague follows up to trundle in the rebound. This has the desired effect and a couple of minutes later, we're level. Bugiel drives at the oppo and has a shot blocked. There's a bit of chaos in the box as a couple more half efforts are blocked before the ball comes back to the 18 yard line where Eastmond rifles through the crowd. The keeper gets down well but pushes it out to Jarvis inside the 6 yard box and he mallets it back into the net to level things up. Two in two for the new man! We're not used to such prolific onion baggage round here. Most odd.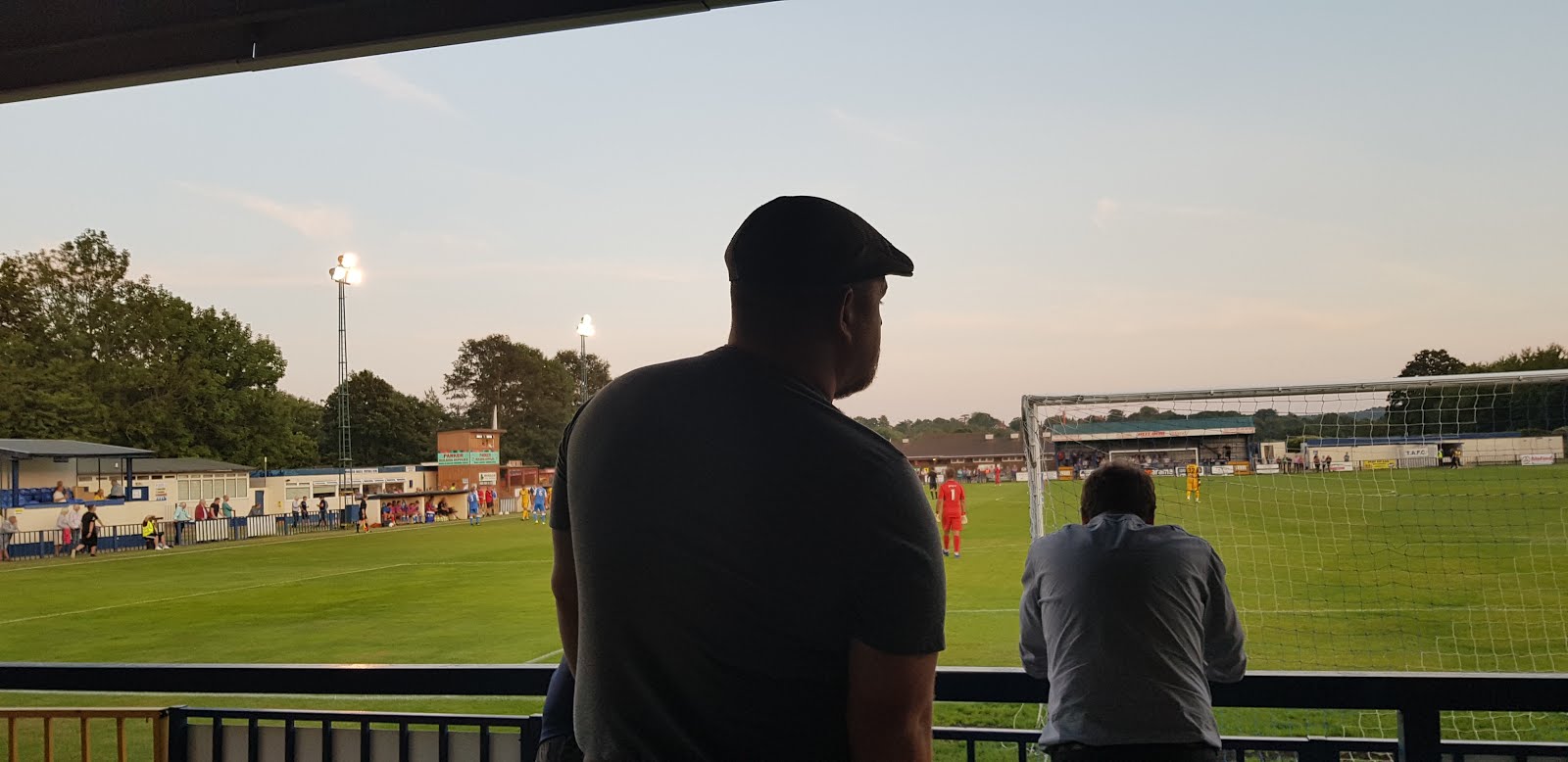 Restricted view
From here, we're largely in control. They have a couple of pacy lads wide that cause young masters Lema and Mason some annoyance, but they look like a newly promoted Isthmian side and just lack that something in the final third. We create a couple of chances, with Bugiel and Jarvis both off target and Tosun out wide getting in a couple of times with some nice footwork, but lacking a finish. Out on the left for us, a new face in Will Randall also looks decent. Hey, wait a second. Winger? Wiki says he's 22? Didn't the boss man say we were looking to get a new 22 year old winger in??
Level at the break, we amble round to the other end as the sun slinks behind the main stand. On the way, I take advantage of an unattended turnstile to get some wank bank material for the absent Totts. Apparently it turns out it's a 'modded Abyssinian', whatever the fuck one of those is. Sounds like a parka clad Ethiopian on a Vespa to me. Under the terrace, I also spot what appears to be an original Gandermonium sticker, just about hanging on in there. Which shouldn't come as a great surprise really given we plastered the fuck out of this place with 'em back in the day!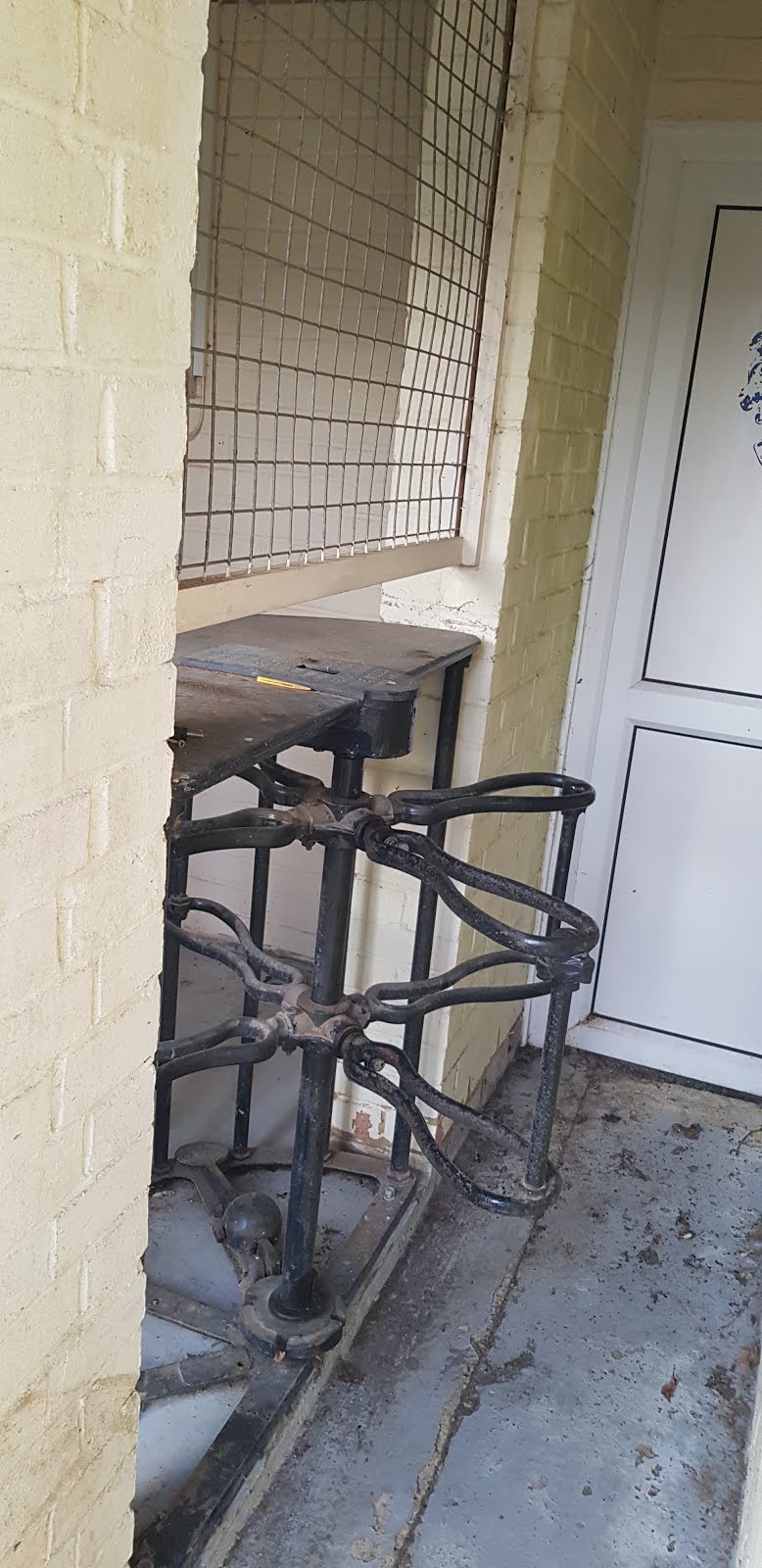 A modded Abyssinian. Apparently.
We make changes at the break with Agboola going between the sticks, Davis in for Barden, Beauts for Eastyt and triallist Shola Ayoola on for Randall. From the restart, we're pretty much in charge and keep the oppo at bay barring the odd corner or occasional dart behind the two young full backs. At the other end, there's not much either bu once the Jamaican Baggio appears just before the hour in a pair of shorts that look like they came from the same tailor as Razor Ruddocks, the result is never in doubt. Our curly toed veteran shows he's still got it with a wiggle of the hips out wide leaving his marker for dead. He whips a cross in and Jarvis arrives to continue his very un-Sutton like behaviour and tucks the centre away into the top corner on the half volley. No doubt stunned by this, we immediately sub him off for Tombo.
After this, we really should add a couple more to the tally, but there's probably been too many changes and we lack a little fluency. Still, Tombo looks lively with a couple of nice darts, including one that sets up a chance for Tosun right at the death, but again he finds the keepers legs barring his way.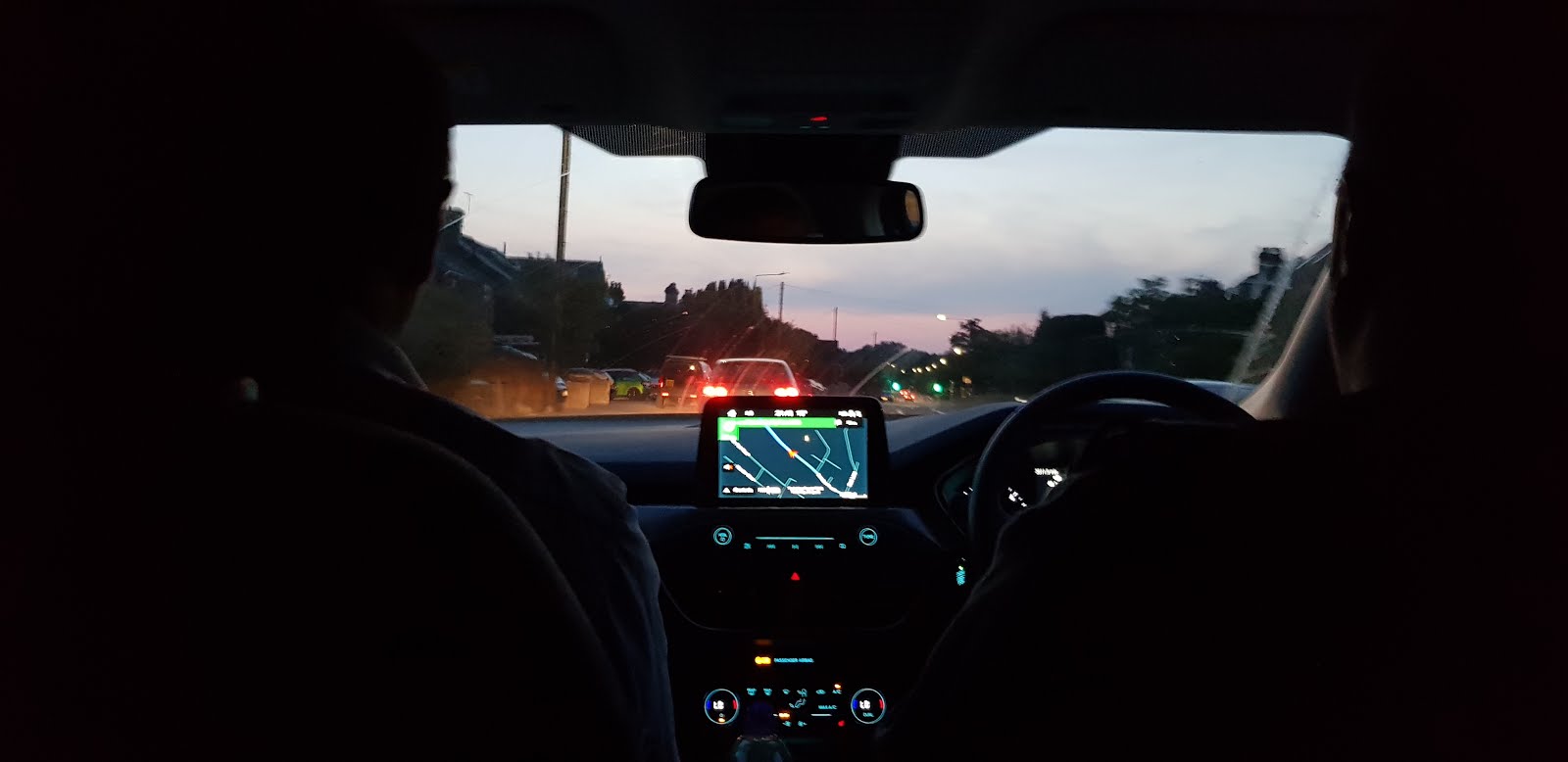 Homeward bound…
So, a tidy enough 2-1 win and having given the lads a ripple of the old applause we head for the motors and home. Along the way, we find that Palace have amusingly got slapped 6-2 at Barnet after being 2 up and generally chat positively about the Meet the Manager down at GGL the previous evening before JR deposits me outside HQ with a hankering for some toast.
Havant on Saturday? Like bollocks.
Taz