Can we be honest with each other? We've knocked around together for a while and you should have got the measure of me by now and if you haven't, I can't really help you. Because here's the thing – playing a team that is already relegated when you have nothing much to pitch for yourselves is basically the footballing equivalent of necrophilia.
It's not so much flogging a dead horse, more like taking it out for a Bernie Inn steak and gateaux dinner before inviting it in for a night cap and giving it a bloody good seeing to. You might not dig the analogy but tell me it ain't so?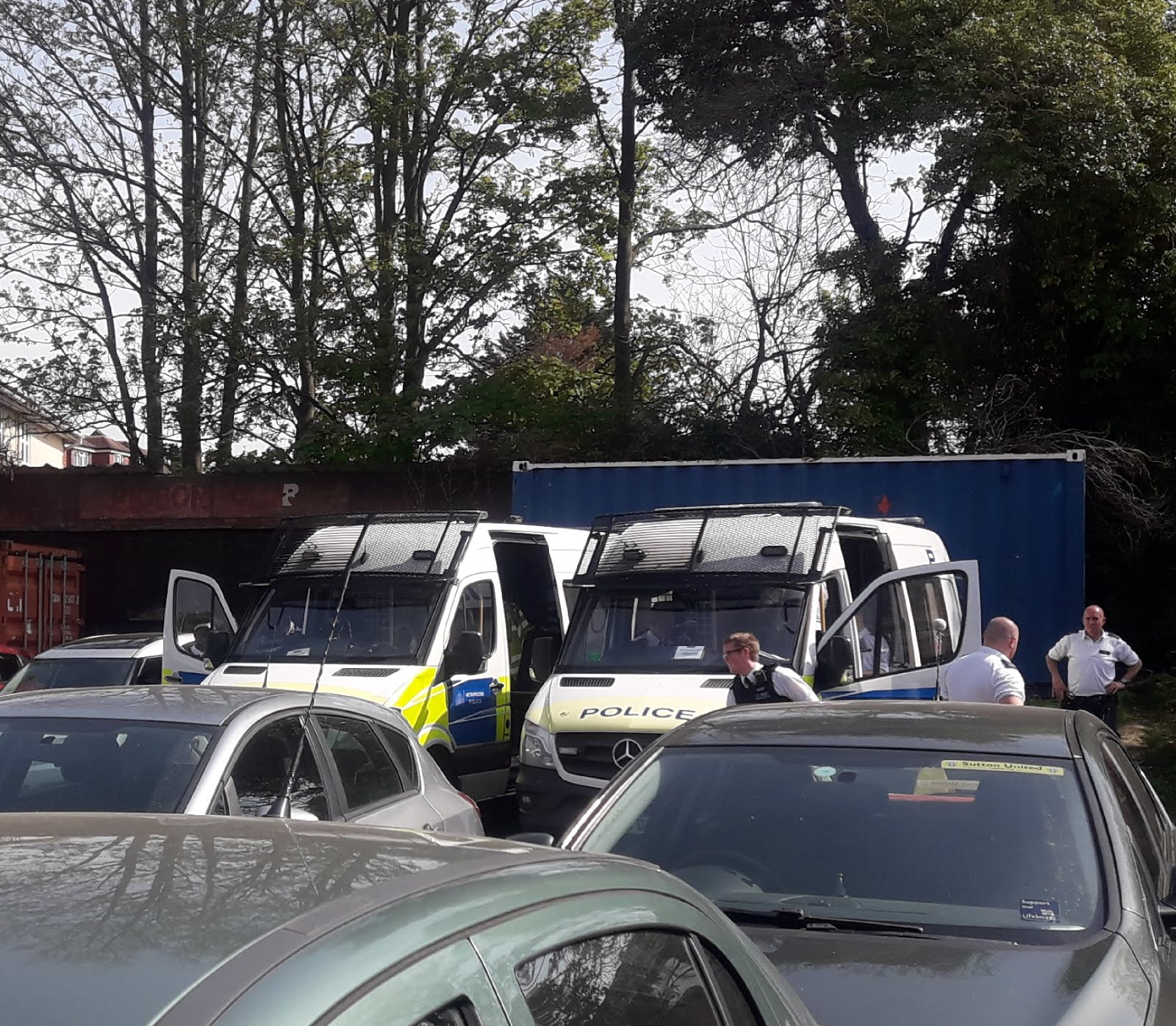 Time and half!
Some self-appointed mathematical genius had been on-line after the Wrexham defeat positing a argument that it was still mathematically possible to make the play offs – and I bet he believes in the fucking Easter Bunny as well. I don't.
Truth is, we are contemplating a dead rubber so perished that it expired in 1979, a couple of years after it was first pulled on a promise from the Protex machine in the Windsor Castle and celebrated by The Clash on their eponymous debut album. It's a great tune but the Johnnie at the centre of it would be as much use now as strapping a colander to your lad – more perforations than the K's defence and as a reliable as a casual acquaintance you hooked up with during the erection session at the long-lost Clouseaus night spot . That's our Bank Holiday Bonanza Maidstone fixture. You get the picture?
Anyway, that's enough about the football now and we will return to that subject later, so what else is going on? Aah, yes, Easter.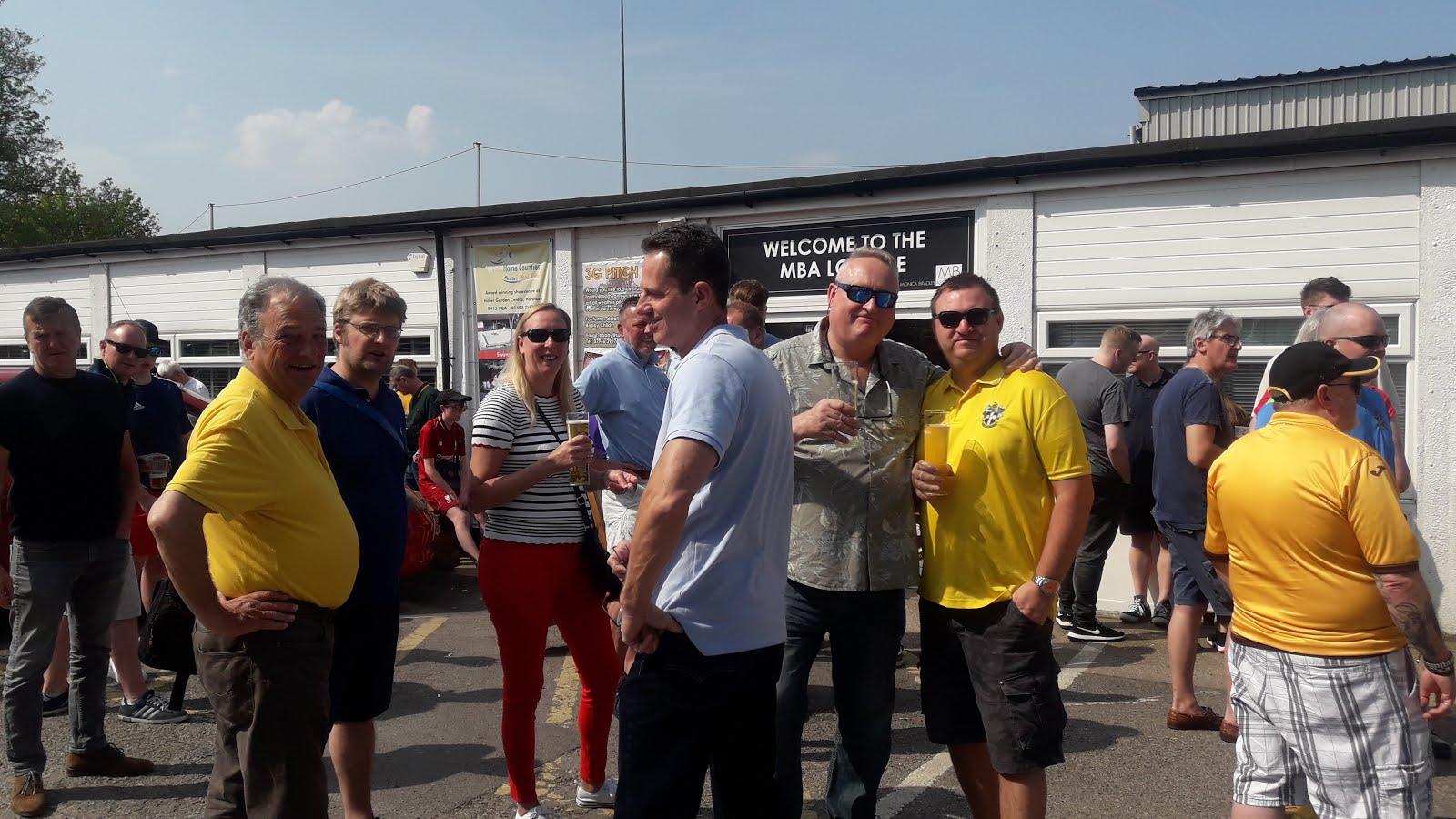 Sunning themselves
When I was growing up as a kid in the sixties and seventies – and you can stop fucking groaning at the back for a start off – Easter was great. All the comics would have Easter specials with loads of egg-based puns and you could eat your body mass in Cadbury's chocolate and no one would give a shit never mind take you into care. It heralded the start of the summer months and there would be jaunty sunshine tunes like Tony Orlando's "Knock Three Times" blaring out on Radio One from the tinny speaker of your little tranny. Nowadays? It's really gone downhill. This is not what the mods and rockers fought and died for on the beaches of Brighton and Margate in '64. They were standing up for our freedom. And we have squandered it. No TV Specials. No Easter "It's a Knock Out". And no amphetamine-fuelled punch-ups. It's rubbish. And Maidstone at home just about slaps the fucking nut on it. All the glamour of a Mitcham kebab shop at 2am with some weirdo from Hackbridge dribbling in yer earhole about bloody Tooting.
There was talk of a DILF's trip to Wrexham for last week's game, but that caper went to shit when hey clocked the special Easter tariff for a couple of nights in a decent hotel in Chester. Even the COC's ultras decided to fuck off up to Germany for the weekend instead. And that is seriously desperate stuff – some of which we will also return to later.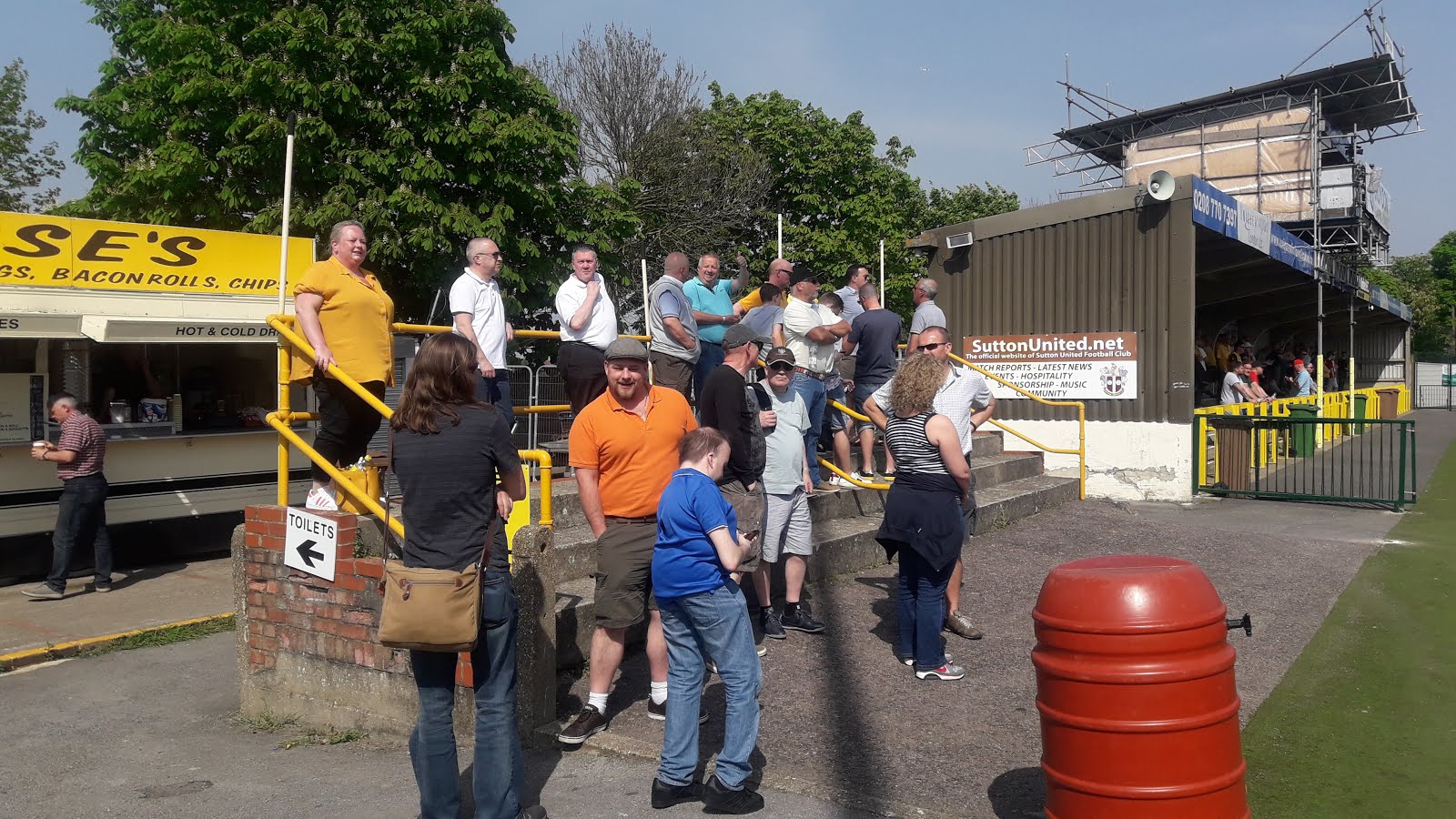 Filling up nicely…
Nope. I'm not happy with any of this old business but as I rose again on Easter Monday little did I know of the turn of events that would turn this particular day into one of quite seismic significance for our football club. I breakfasted in a fashion that would mark the religious importance of the Bank Holiday – a snide Marksy's Walnut Whip (with an actual walnut, they've been banned by the EU on the official Terry's version), a Freddo Easter Egg, a miniature Cadbury's Chocolate Bunny and a can of Mackeson. All of which left me plenty of time to nip out for a cycle and a swim before contemplating the stroll up the Lane of Lust.
It's hot. And so am I. Vest, shorts, pork pie hat and a slick of Ambre Solaire and I'm looking sharp and ready for action. Bowling through the main gate of the Borough Sports Ground I am taken aback to find the gaff literally crawling with plod. There are two riot wagons, a troop carrier and a couple of panda cars crawling up and down the PRoWS main drag and I haven't got a clue what's going on. Are they expecting the Maidstone to superglue themselves to the turnstiles in protest at their lamentably shit season? Is Emma Thompson going to fly in on a 747 to add her voice to the debate? It's frankly bizarre, let alone expensive, and I can only assume they've been fed some duff info by a modern day Bertie Smalls or someone mentioned 'time and a half' at the local nick.
In the bar it's good to see the lads from Forres Mechanics down from across Hadrian's Wall for the occasion resplendent in their amber and chocolate but confused at the big yellow thing in the sky belting out heat and UV rays and talking of which most of the locals have spilled out into the car park to make the most of the balmy conditions. I grab a pint and join them. I catch up with the COC's and am shocked to hear that ultra-loyalist Paul has not made it back from Germany and is still in a hospital bed having taken a turn for the worse when he saw the bar prices. We all wish him well and hope to see him back in Blighty soon enough. Get well soon mate.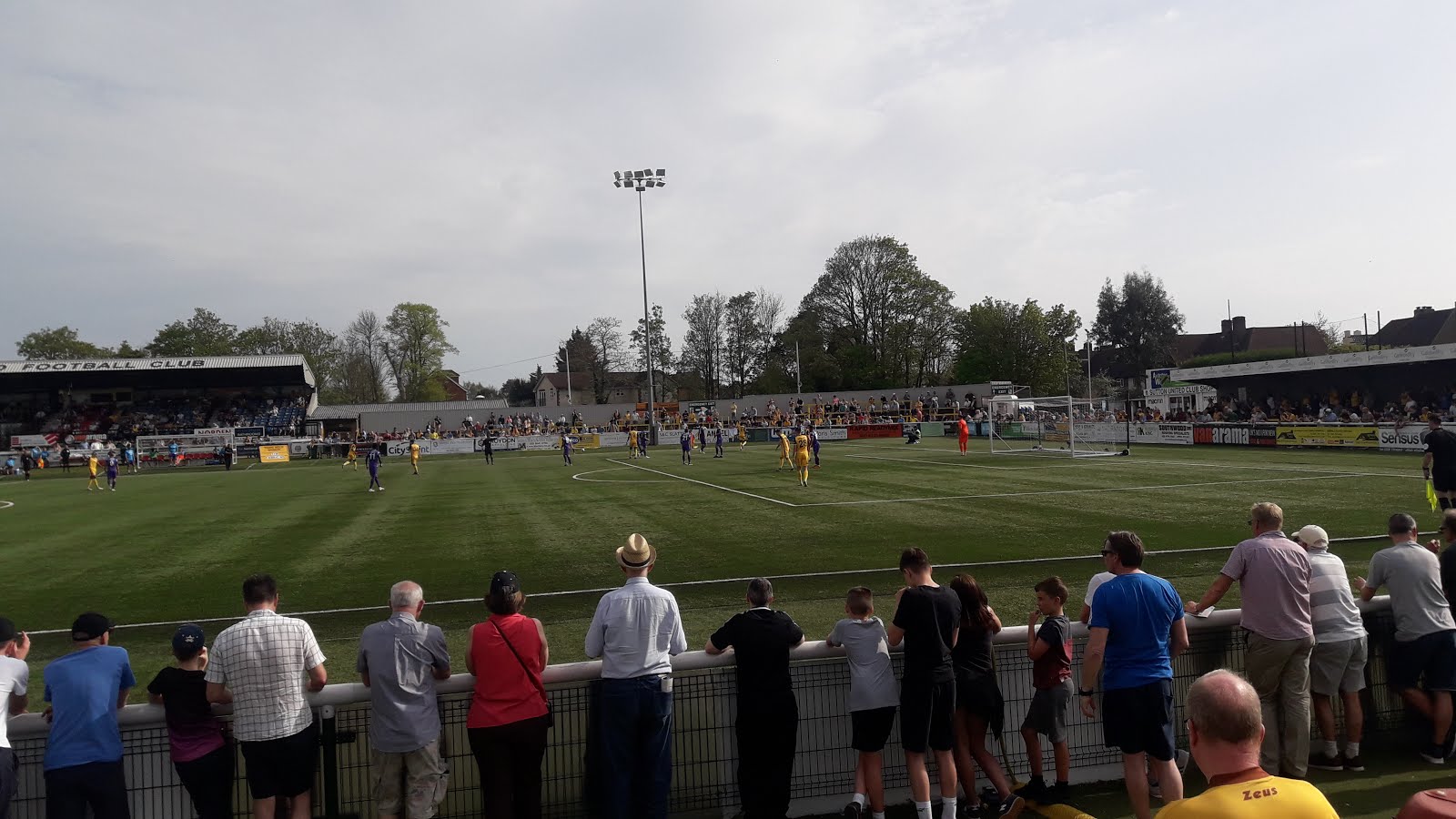 Action-ish
I have a natter with Gaz Fear and his gang and catch up with a few other faces and squeeze another scoop in before it's time to head off the gate, push through the turnstile for the last time this season and bung AB a kite for next seasons ticket – don't forget the £149 deal for renewals ends this week kids, so if you haven't got sorted get a wriggle on. The Shoebox is bathed in sunshine but it's a no-show from the DILF's so there's no bingo and Frakey is convinced they have fucked off for the weekend on the proceeds from their illegal gambling racket. In fact, maybe that's what all the Old Bill are lurking around for – if so they've wasted their time as the lads are one step ahead.
Worner, Bennett, Bolawinra, Toure, Kearney, Eastmond, Beautyman, Deacon, Barden, Williams, Dobson. SUBS: Thomas, Ayunga, Lema, Mason, Bellikli
Football. We start brightly and are rewarded with a lovely goal from our top lad Dylan Kearney who breaks through and lobs the Stones keeper with a corker of a finish. More of that please son, he's fast become a fans favourite, especially amongst those who love a fucking nuisance as long as he's on our side and not the oppos. Other stuff happens sporadically but it's baking hot and everything is a bit lethargic and end of term but no surprises there. Talking of half-arsed the Roses Tea Hut concession has run out of just about everything and is resembling an Albanian super market just before the collapse of the Soviet Union.
Half time rolls round and we sit back on the steps of the Shoebox taking in the other scores at the top of the table and the on-going battle for the title. There's another good crowd in just shy of 2000 for the last home game and after a chat with Tony Bacon about our impending trip to Alicante with a tour party of nearly a dozen to see the mighty Hercules the players are ambling back out onto the old Fred Gee for the final 45 minutes of the season. There's a bit more running around and then one of the Maidstone lads takes a well-aimed pot shot through a crowd of players which Easty turns around the post off the line. Unfortunately, he's used his hand and not his head and that's a red card for you mate and your last action until the end of August. Marvellous. Turgott tucks it away and it's level pegging.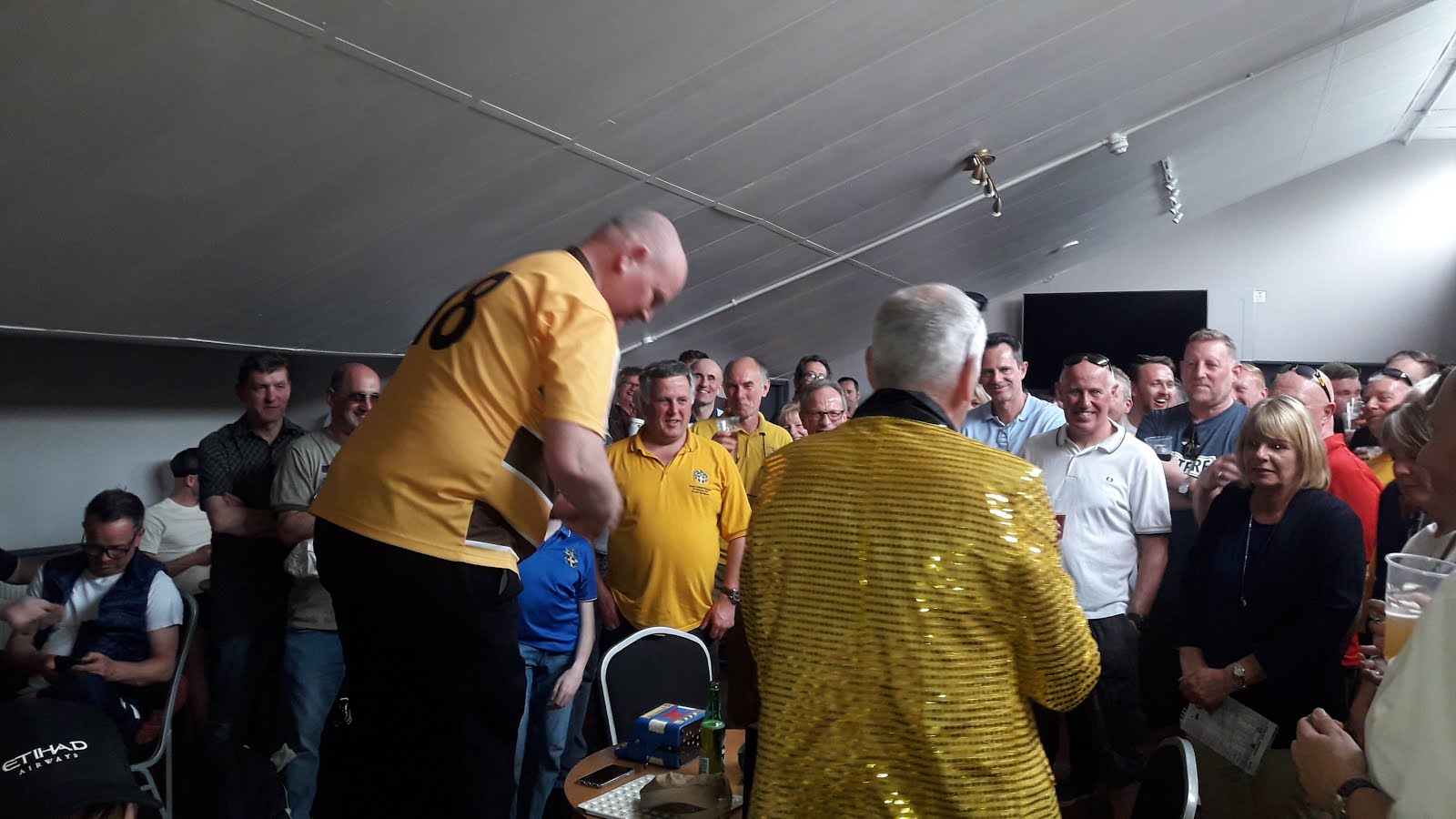 Forres man on a chair….
Down to ten but it doesn't make a lot of odds to the game to be fair. With around a quarter of an hour to go a much-needed bit of quality as Bellikli sets Williams through on goal with a lovely weighted pass and it's put away with a neat finish. Be good to see this out for a final win in El Plastico before our visitors drop down to the regional division. And that's how it seems to be heading. We are into injury time with the seconds ticking away. Ball goes out behind their goal into our fans. Rule 101. Don't just give it straight back, push it behind you, ignore it, stick it up yer arse. Fucking anything, just don't just pat it straight back to their keeper whatever you do.
It's patted straight back to their keeper. Gets belted down the other end, a tired Barden pulls the striker down, penalty, Turgott scores. Whistle goes for full time. Two all with a marvellous assist from one of our own. Fuck it.
We clap the players off and thoughts turn to Dover away on Saturday and the early departure from St Pancras for the lunchtime kick off. I'm looking forward to a jolly and I pop into the VIP Lounge to grab a pint and make arrangements with the COC's ultras and find that some very ominous and serious rumours are swirling around. A big announcement is imminent, a massive announcement. AB rattles through the Strikers Are Key assisted by one of the Forres lads and Kiddo scoops the jackpot and then Adrian takes off the sparkly jacket and confirms the news – Dos is off with immediate effect. It's like a kick in the balls. Maybe it was coming but it sucks the life out of the place.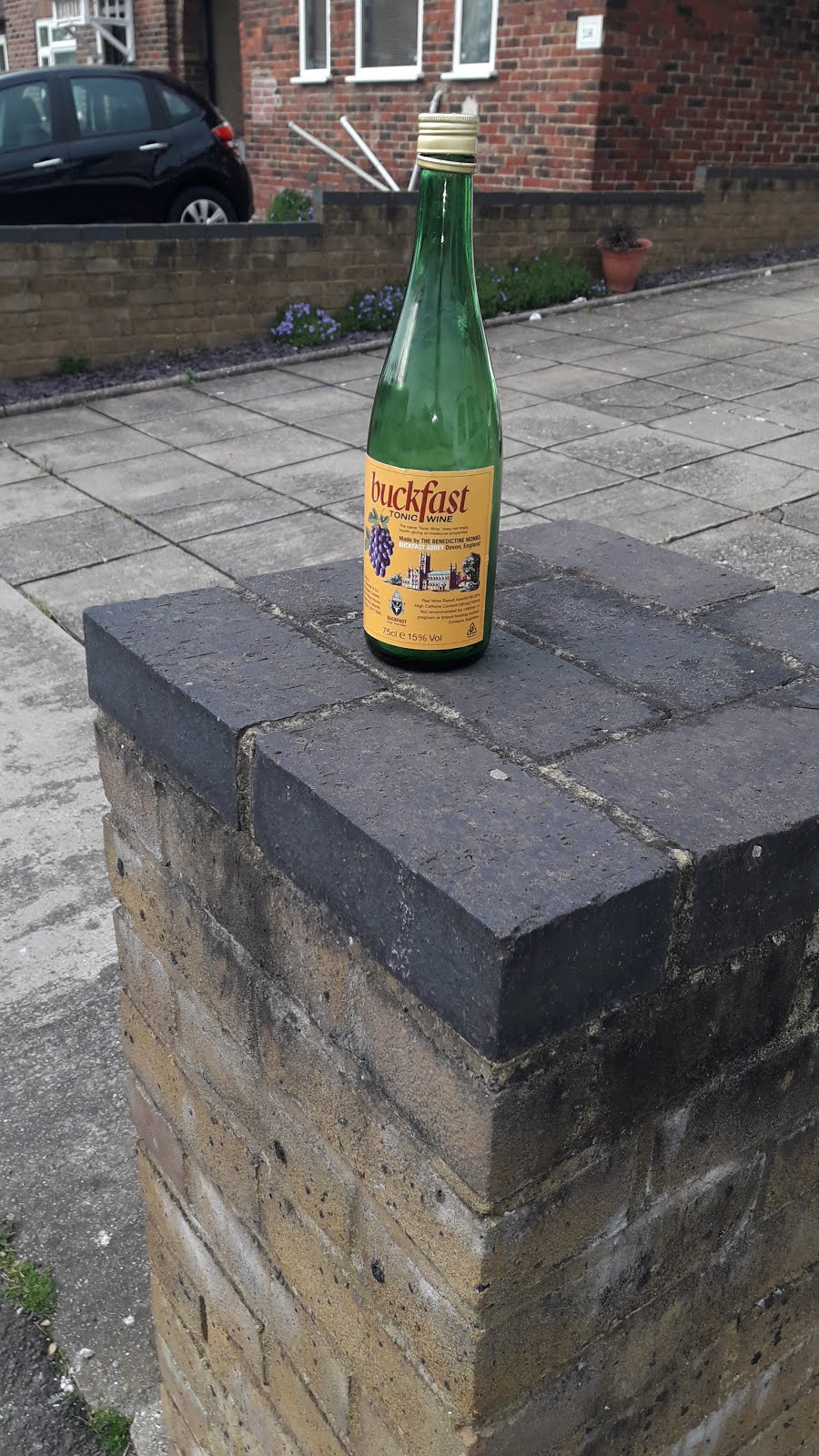 Somewhat appropriate…
We can talk about the incredible memories and the ups and downs of the past eleven years when the club has risen to unprecedented heights on and off the field. It's been brilliant and many thanks mate for all you've done, all you've achieved with the club and that extraordinary night and morning in the bar after the AFC Wimbledon replay win will always be the high water mark for me. But what's done is done and we all have to move on.
As I leave the club I see an empty bottle of Buckfast perched on a Gander Green Lane wall. It seems highly appropriate.
Onwards.
See you at Crabble.
Totts