Oh Sutton United. You most definitely know how to put the cat amongst the pigeons don't ya? Just when we you think that the team have already sacked off the rest of the season, up pops up Craig Eastmond with a 95th minute headed winner at the back post to once again give ignite false dreams of the ye olde fabled lands of the top 7.
But before we get all carried away with what was after all only our second win in at least ten games, we of course need to start this blog with the usual bullshit. So first it's off to the Football Bloggin' Awards once more, where by the grace of God (and the most welcomed nominations from our followers), we've only gone and been nominated haven't we! Yeah I know, Gandermonium, nominated? For an award? WTF.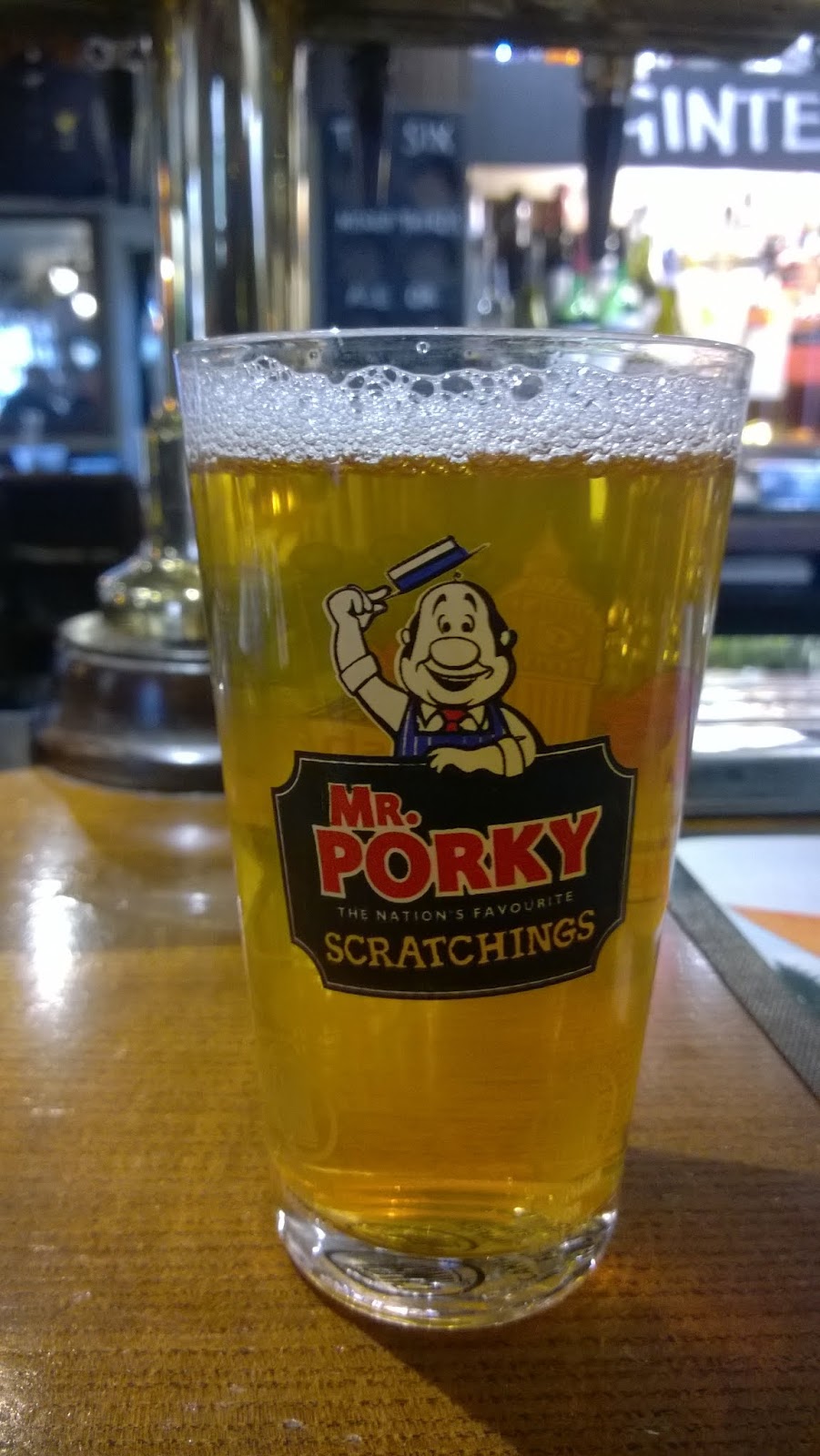 The best of both worlds…
Although, looking at the other nominations that have been announced, we know we don't have a real chance of winning as there are one or two who've a much bigger following in the old social media world (Hashtag's 370k Youtube subscribers ferinstance). It also seemed that over time the category has gone from a standard "Best Non-league Blog" to "Best Non-League Content Creator". The shame with this change of the boundaries means that now the nominations didn't have to be an actual blog no more. So now we have podcasts, the re-linking of other non-league news to even professionals that are being paid to do a job getting in on the act. Not that we're bitter about it, oh no.
We also had some news trickle out from down Gander Green Lane this week with regards to the upcoming home match against the wannabe champions Leyton Orient. Turns out that the club have made the decision to increase the ticket allocation for the away section. So much so that they've now been given the whole stand on the Rec side of the ground as well as the usual Rec End. All the way up to and including moaners corner.
This is of course not the first time that we've catered for an away following before. Only a couple of years ago we gave AFC Wimbledon double the usual allocation for the FA Cup match. Obviously it was nice of them to reciprocate that goodwill gesture (cough! cough!) for the following replay that happened a week later. And we all know what happened there don't we.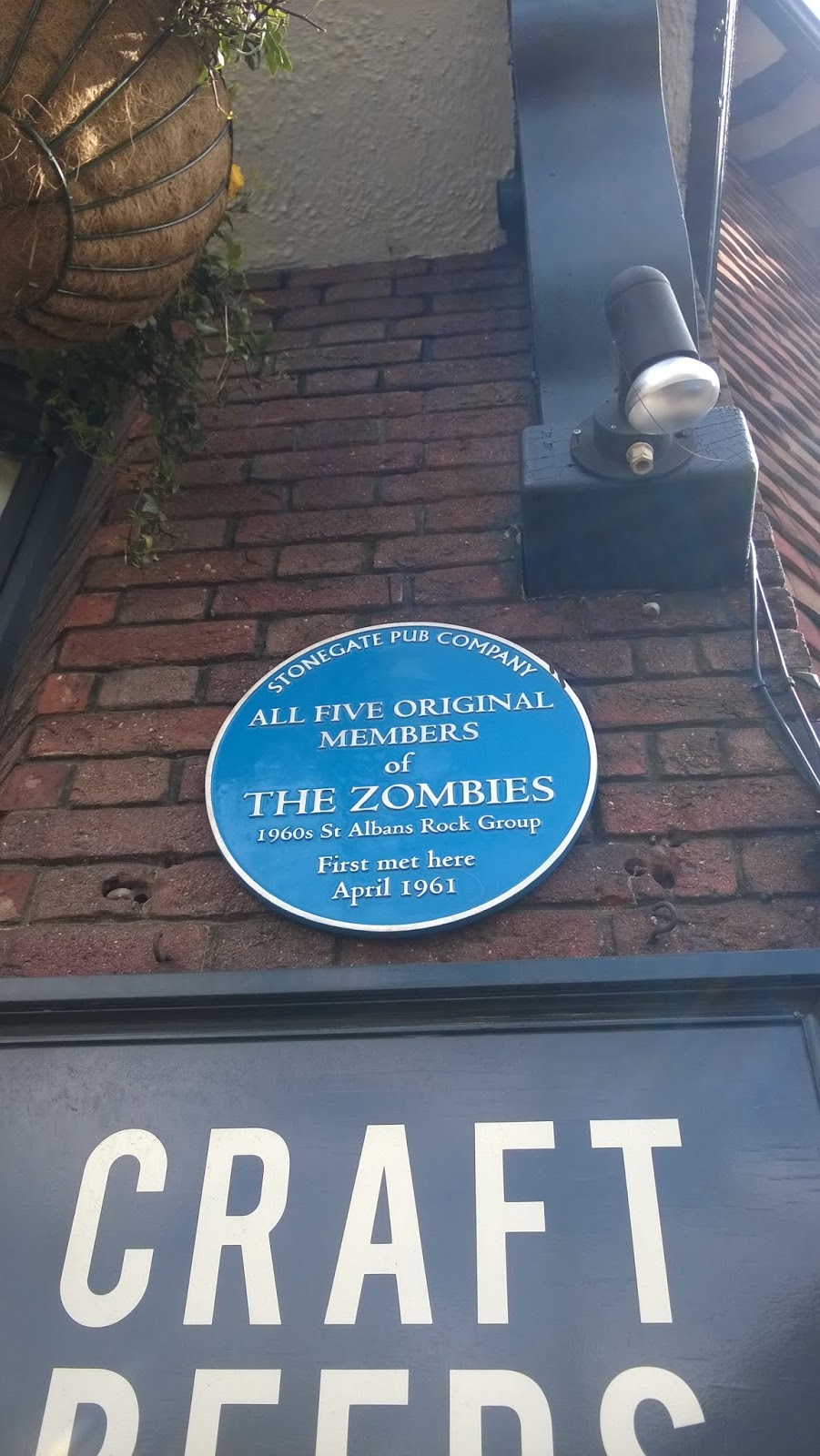 Zombies!!!
I know that there are a few people that are going to be put out of place because of this. Imaging going to football and standing in the same place you've always stood for years, only to be told that it's been given up for some unknown away supporter who's only going to be here for one match. I don't think that I would've catered that much for a travelling side. But the club knows best. Or so I'm constantly told.
So onto Saturday, and kind of the reason for this blog. The one positive about a trip to Boring Wood is the fact that it's on the Thameslink. Which I know is not exactly a positive in itself (no thanks to John Major there), but it could mean that it's one of the easiest train trips that we have to make. But a similar trip like this has gone a little wrong before. Remember this? (I certainly do!). Or even this?
The negatives of going to Boring Wood (among others) are that not only is it more expensive than average to get into a ground that is often soulless, our record there is also nothing to be proud of. Another issue has been in the past that there is nowhere really to drink near the ground. Or in Borehamwood itself. Luckily for us we've mostly made these trips on either a weeknight or on a bank holiday, so that wasn't usually too much of a problem.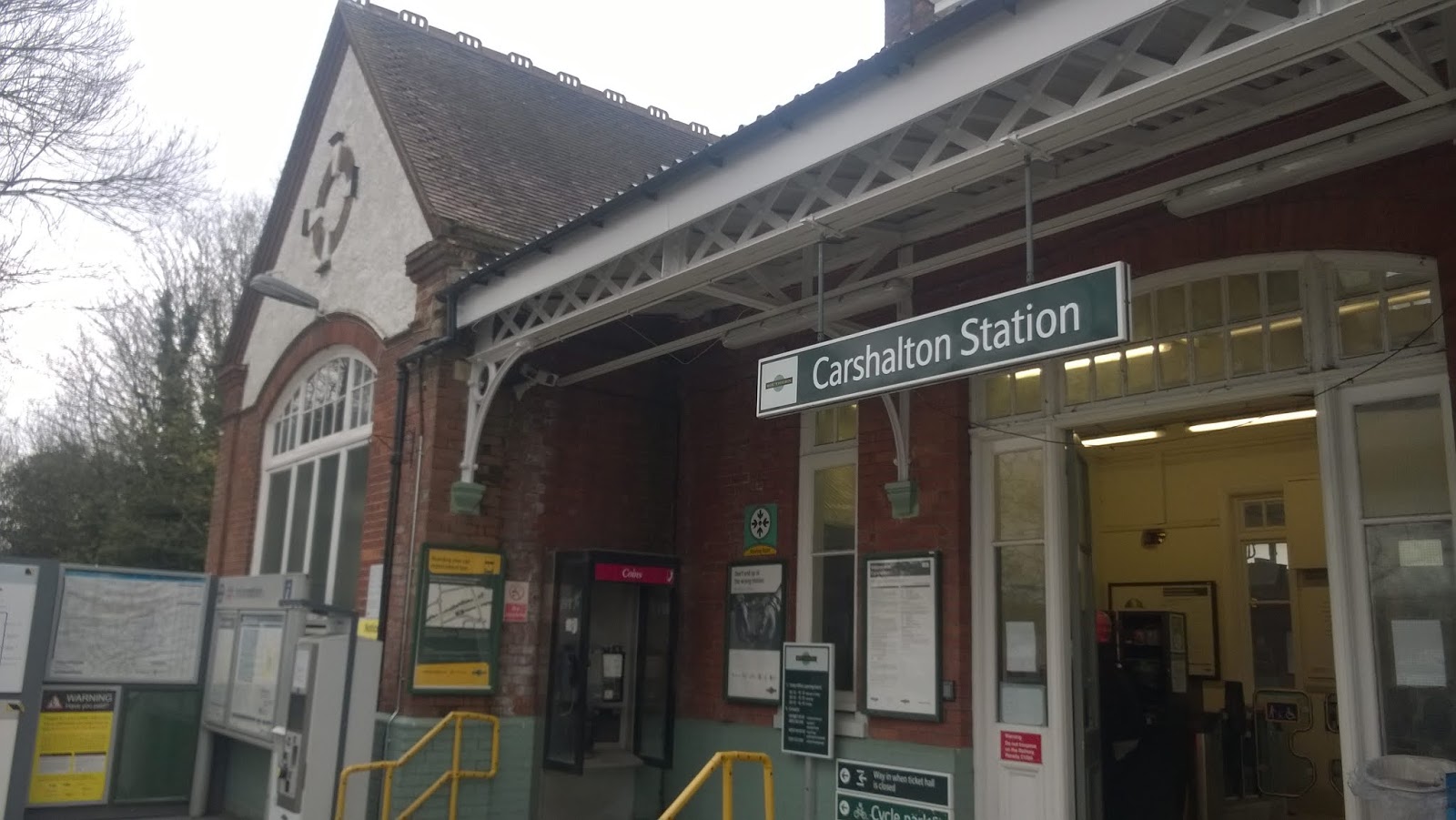 The start of many a shit journey…
But because it's a normal Saturday this time around, alcohol needs to be consumed as always. So where to go is the question? It was muted a few weeks back that instead of hitting up some expensive place back in central London, it might be cheaper to go further afield. And only a couple of stops further afield is Stale Buns St Albans. A place with one or two boozers for us drinkers and somewhere we know well. Checking the prices on the train fare turned out that St Albans return was a pound cheaper than Boring Wood return. Go figure! Still, that sealed the deal.
With Stale Buns as a drinking stop sorted out, all we needed was sort out a train time. Many a member of the Firm weren't bothering with this trip ("Fuck that" being the general reason), but we picked up a few waverers with the idea of a few pints in Stale Buns. Didn't we Dr Bell? Who would've thought that, people changing their minds purely based on alcohol and its availability.
Meeting The Firm Leader at half nine, or I should say I should've met the Firm Leader at half nine as he was running a touch late meant that I made the trip to the station on my lonesome, only to be caught by him as I made my way up the slope. The 0949hrs was the train we were trying to catch and unlike last week, we actually made it this time.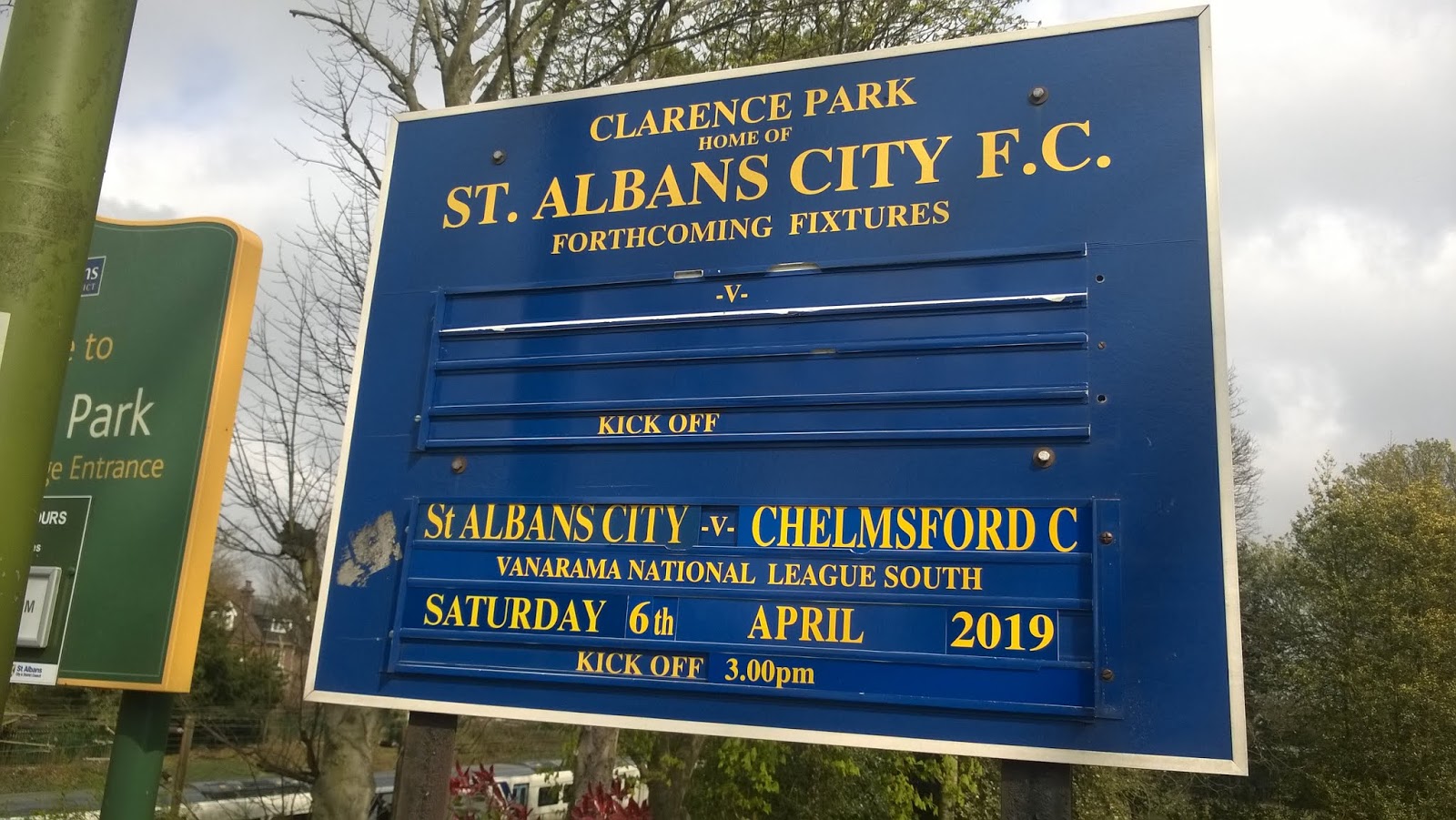 Wrong ground…
Mr X, Dr Bell & 4 Days were already on the train when it pulled in to make our way north. It's about an hour and a quarter trip to Stable Buns, so come the time we finished our journey, Dr Bell was gasping for a drink and The Firm Leader needed a tobacco fix. Although one would have to wait as no one knew where we were going to be starting our beer odyssey. Even Google Maps doesn't help us. especially when 4 Days is in charge of the fuckin' thing.
To avoid loads of messing about, the first pub of the day is naturally the first pub that we can find open, the "Blacksmiths Arms". A quick pint of some sort of alcoholic Ribena later and then we're marching across the road to the "Beech House" where it was an amazing £5.60 for a pint of larger! So much for it being fucking cheaper! Quickly drinking, yet savouring the taste of such an expensive drink, we're soon off to find pastures new and cheaper. But not before The Firm Leader has explained his new job to us. I won't bore you with all the full jackanory, but I'll just say that if you're ever in the market for a sieve, then he's your go to guy.
Next on the list is "The Peacock", which was an Irish pub the last time we came through. This time round though it's gone all upmarket. No one believed me that it was the same place as before, mainly because everyone was probably pissed, but after a quick butchers on the resulting blog to prove my point apologies were still not forthcoming. See, this shit is useful for something. The Firm leader would have fun in here as the light in the khazi was not on and he nearly stacked it down a solitary step on the way in.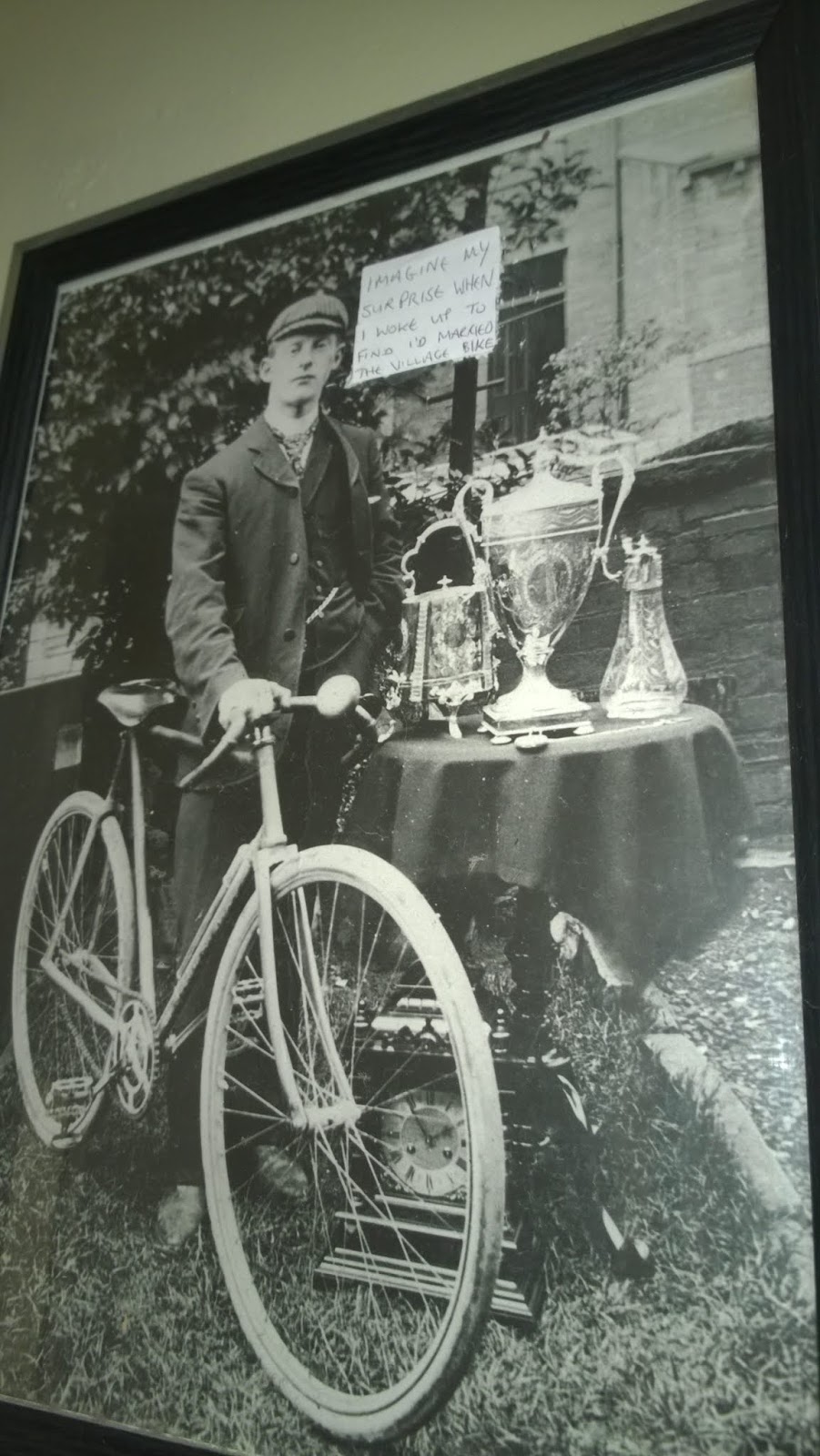 Dr Bell as a youngster…
Moving on and it's to "The Mermaid" next. Here we bump into the travelling faithful of Chelmsford who are the actual away side in this town today. We managed to catch up on the going on's in the old Conference South and swap stories of a time when Chelmsford (except one fan) were refused service in a pub near Waterloo, but yet the equally as pissed up Dover and us lot were allowed.
Watching something called the 'Virtual Grand National' was a load of fuckin' bollocks, but it did spur us onto having a little flutter on the races. Dr Bell was the one who supplied us his choice. So of course it was his fault if it didn't win us any money. Some of the boys take the opportunity to grab some grub here as well, with the Firm Leader going for something called a "Moo Pie". It was Steak I reckon. Or Beef for that matter. Not much escapes my keen eye for detail I can tell ya.
With time fast approaching departure, we decided that instead of trying to grab the train two stops Southwards and then walk up the high street, it'd probably be easier to just order up a Sherbet that can take us direct to the ground. Managing to locate the services of a large enough motor we're soon heading onto the usual spoiler of a good days drinking. Although our driver at least found our conversations funny.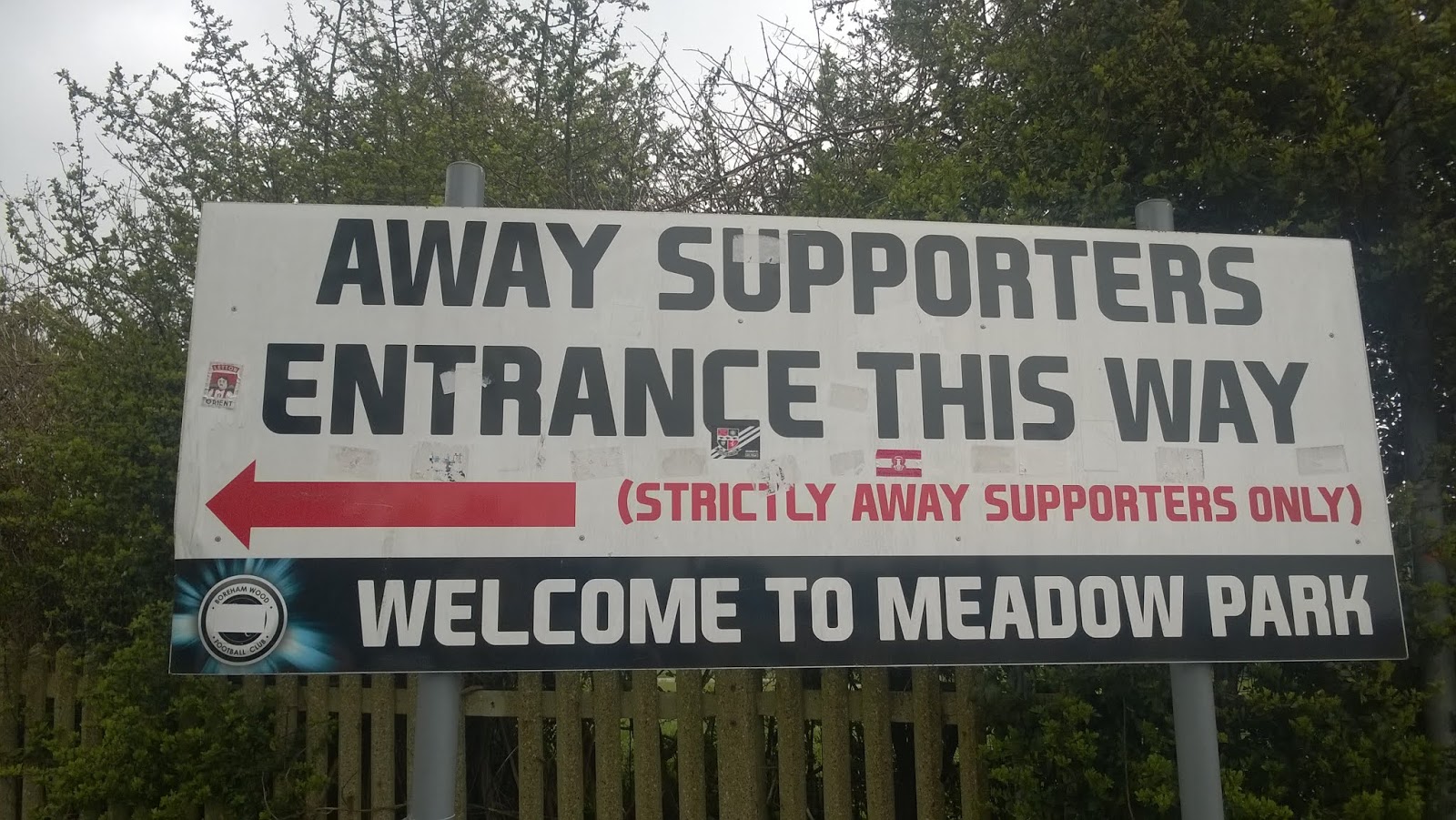 This way then…
We arrive at the ground and say goodbye to our cabbie Steve. Now for some reason, known only to Boring Wood, the game has been segregated. An extortionate £20 to get in, except for the one person with a comp who had to traipse all the way around the ground to grab it, only to have to come all the way back again to get in.
With the Arsenal birds bankrolling the gaff these days, there appears to be some new development going on at the far end of the ground. The concrete steps that saw the two man price protest by some of the Sutton Yoof from behind the wall have now disappeared behind two banks of white plastic sheeting. Another stand appears to be in the making it seems. No need for it where Boring Wood are concerned, and judging by the amount in the ground at kick off, it looked like the travelling faithful were going to make up nearly a quarter of it as per usual.
A fuckin' score???
Butler, Bennett, Beckwith, Bolarinwa, Toure, Kearney, Eastmond, Beautyman, Deacon, Barden, Dobson. Bench Warmers: Worner, Ayunga, Williams, Mason, Bellikli.


Sutton started the match attacking the far end. And after a quarter of an hour Toure was the man of the moment as his cross was met by Beautyman on the run and rifled it into the back of the net 1-0! Wow! Not bad considering a few us thought we might be three down by half-time with our defence containing not many defenders. But Boring Wood are also not the same team that made it to Wembley instead of us last season. However, they do still have plenty of pace down the wings.
The man in the middle was going to be another thorn in our side as his distribution of cards were very one way. Eastmond would be the first to receive a caution for fuck all shortly before Sutton's goal. For Boring Wood, one of their fellas was very lucky to not receive anything as he intentionally blocked a run down the left hand side. His raising his elbow in the challenge was apparently not seen either.
One issue I thought we had was that Barden didn't seem to be convincing as a fullback as he was caught out a few times. One of these times saw Boring Wood grab their equaliser. This time it was a strong run down the right hand side and the cross was hard and low to the far post that was volleyed into the back of the net from an unmarked fella. Who's man was that then? Barden's? Deacon's? Neither of them seemed to know as they argued the fact between them afterwards.
The half was soon done, but not before Beckwith picked up another yellow for Sutton. We've got to at least 'win' the fair play this season. Surely? He might have been slightly pissed off that there was a high foot against him, but the only thing the referee saw as per usual was the hand around the neck as he pulled his man down.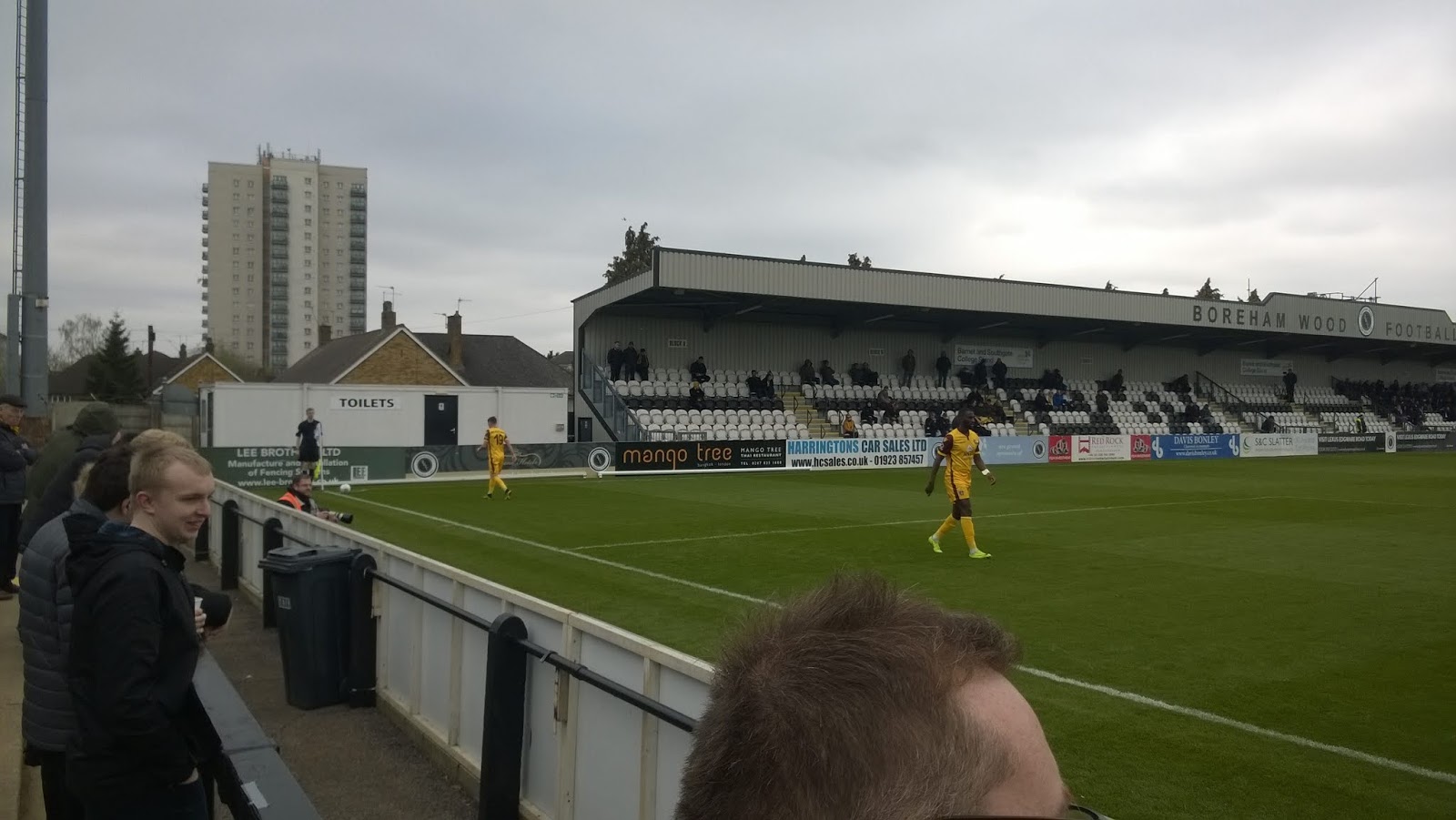 Seats!
Second half, and with no bar to drink in and get a badly needed pint, we're all forced to hang around and wait for the restart. Well at least you're allowed to smoke in the ground, so it's not all bad. If the first half was lacking in a lot of entertainment, then the following half was even worse. Both teams seemed to cancel each other out and the chances were far and few between. Most of the half was more about the man in the middle once again. It's been a long time since I've seen a keeper getting a yellow for time wasting before at least the ninety minute mark, but Butler somehow got one with over half an hour left. Minutes later and Barden received a yellow of his own for a rash challenge. Bellikli would soon come on for Deacon.
With less than a quarter of an hour to go, things get a little confusing. The ball goes out at the half way line for a Sutton throw. Dobson tries to receive it for a quick throw but is impeded but as Boring Wood player. Not happy with this, he gives him a little shove to help him on his way. Next thing we know, the Boring Wood player has him pushed nearly over the advertising hoarding and seemed to even give him a little slap for his troubles. The ref refuses to get involved of course, but when he finally does, he gives it the usual cop out response and books both players. Frakey ain't amused.
You can tell what the home bench think of this whole situation by the fact that the offending player is immediately subbed. We also take the opportunity to make a sub as Kearney is replaced with Williams. The Boring Wood player that was subbed is clearly pumped up as he continues to remonstrate with Kearney as the game tries to re-start.
Despite the dull half, the final play of the day was all that mattered anyway. The ball was deflected out for a Sutton corner. Dobson runs over to take it, and Bellikli is quick off the mark to receive a shorty. He knocks it back to him and Dobson crosses it to the far post. Leaping like a salmon is Eastmond as he nuts it into the back of the net. 2-1! He lands heavily on his back and is then mobbed by the other players as Sutton have nicked all three points. Shortly after the man in the middle blows his whistle.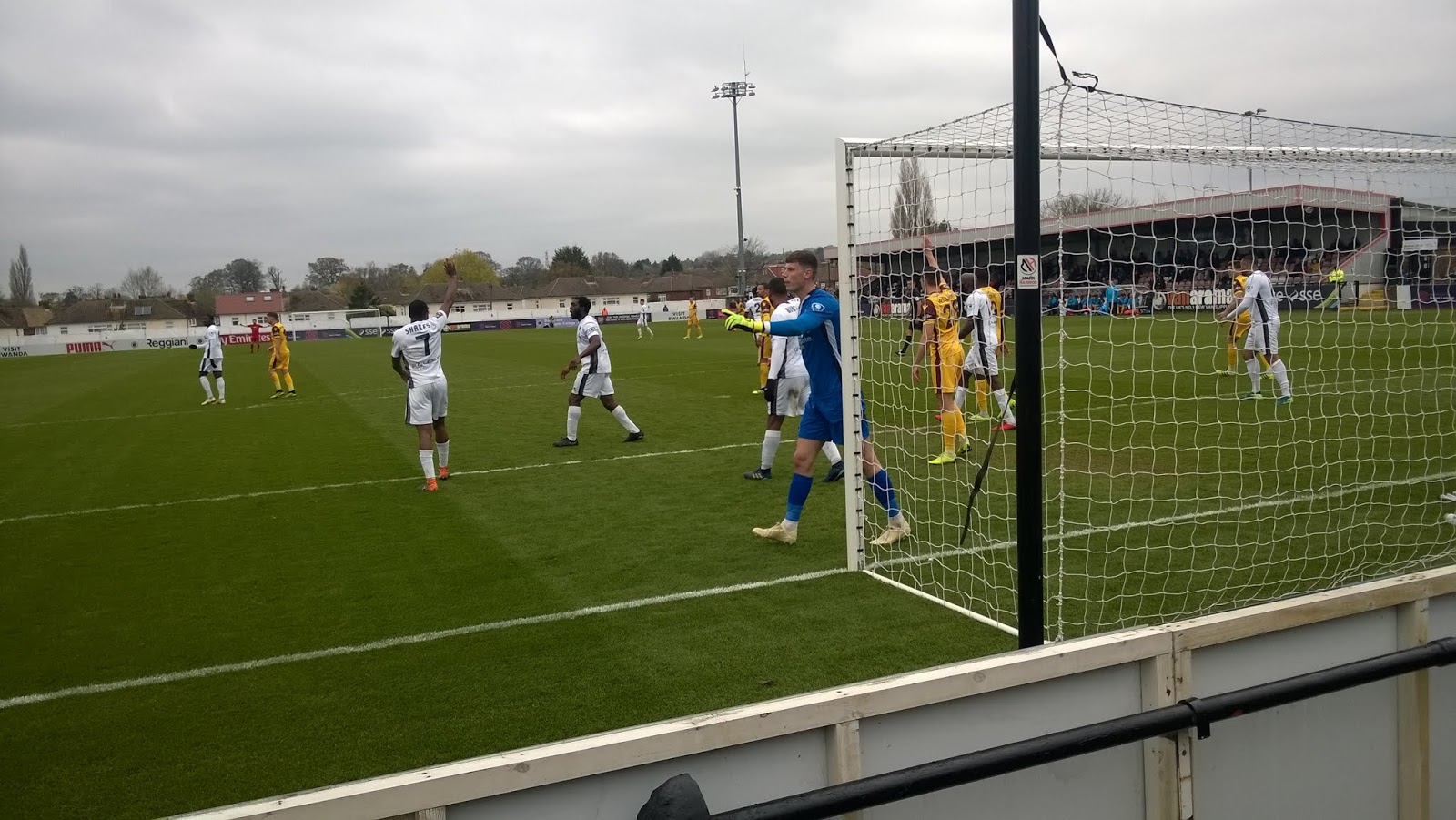 Action!
After the match and the players & staff come over towards the travelling faithful. A chorus (kicked off by one of our own) is soon started that seemed to encapsulate the whole away end inside the near empty stadium. "Fuck Boring Wood" might not ever make to the UK Top 40, but for that moment it certainly connected with many of us.
With Gravesend & Northfleet Ebbsfleet & Gateshead cancelling each other out and Beastleigh losing at Flid, this meant that despite our shocking form in 2019 we're still in with a chance of a top seven spot. Three points now the gap. Things will be a little bit clearer when the Tuesday night games are played though. Forgetting about the next two teams we've got to face and you might think that we've still a chance of making it. This is after all football, and more importantly of all, this is Sutton. Elsewhere, fellow Fred Gee enthusiasts Maidstone were sent down with a defeat to Salford who are now in the box seat at the top of the tree.
The walk back to the station was a brisk one, until it was interrupted with a slight detour to an Irish-themed Pub. Here was where we watched the Grand National on telly. Obviously all the nags that we'd had a cheeky flutter on, failed to make it to the end and we all abuse Dr Bell for his for his fuckin' rubbish tipping. To console myself, I went and brought a couple of Prick Pritt Sticks. Not really.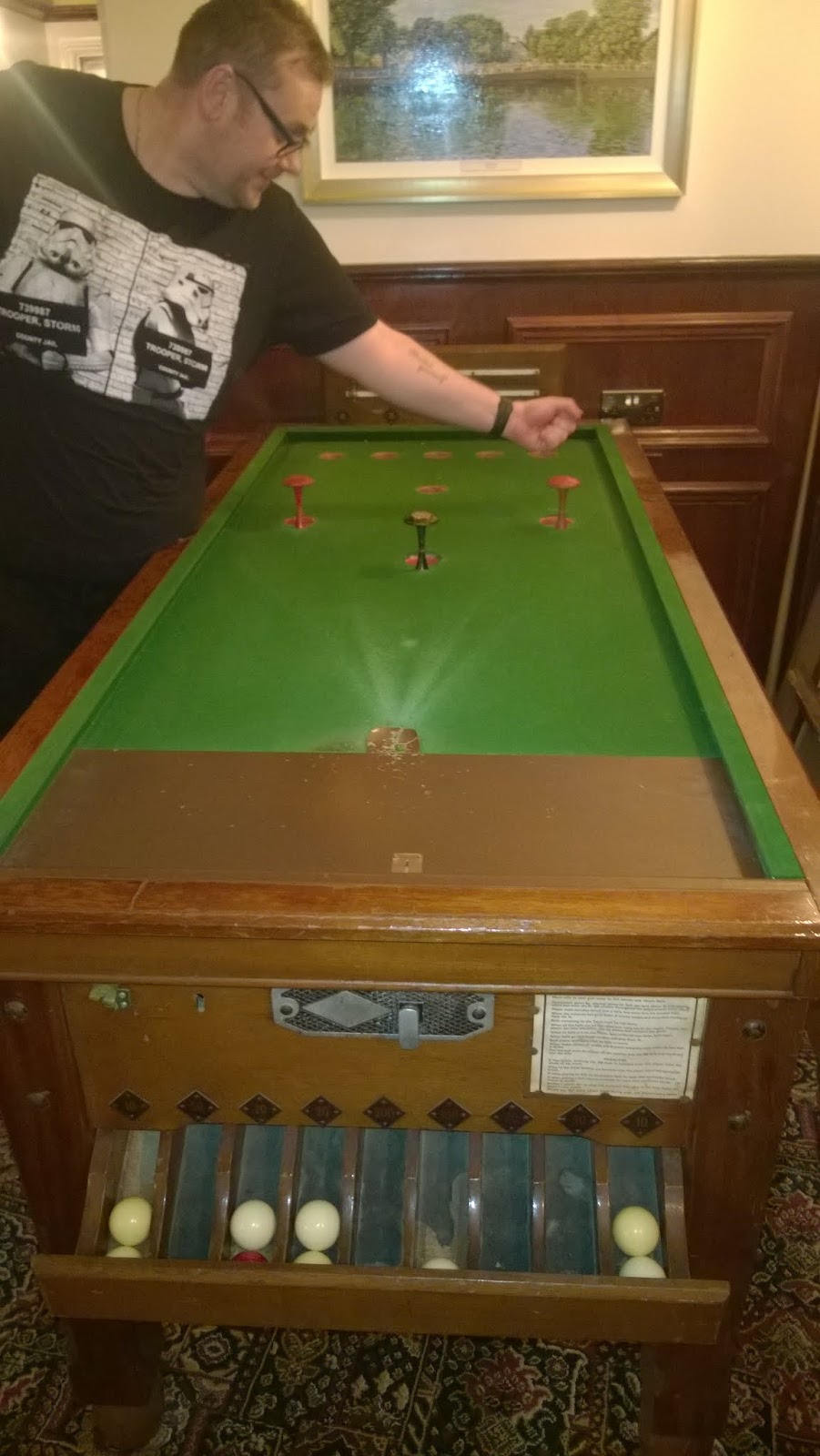 Billiards!
Time to go and after the standard collection of various alcoholic consumables is purchased, it's back to the station. Making sure that we were on the right train straight back to the Badlands of Carshalton. For something a little different, we head to The Hope for a couple of pints. Here a controversial game of Bar Billiards later (the timer ran out, but the balls continued to roll down) and we head off to find somewhere else to drink.
The Pigeon Club is next, as it's cheap as chips and Dr Bell can get us in. Something like £13 for four pints cheap. The longest match of doubles ever on the pool table would follow. And in honour of our win today we also decided to partake in the meat raffle that eventually saw Dr Bell win a lump of pork and The Firm Leader end up with what felt like 2lb of sausages. Enough to last a week, or a day at least for him. We didn't last much longer after that massive success before calling it a night.
So we now move onto Leyton Orient at home and all the issues mentioned earlier that come with it. Well at least they can't win the title at our place now. Now that would be bollocks wouldn't it. The question remains, "how many supporters are they going to bring?" It might depend on how they get on midweek, but that is another story for another day and one Taz will have to sort out. Enjoy!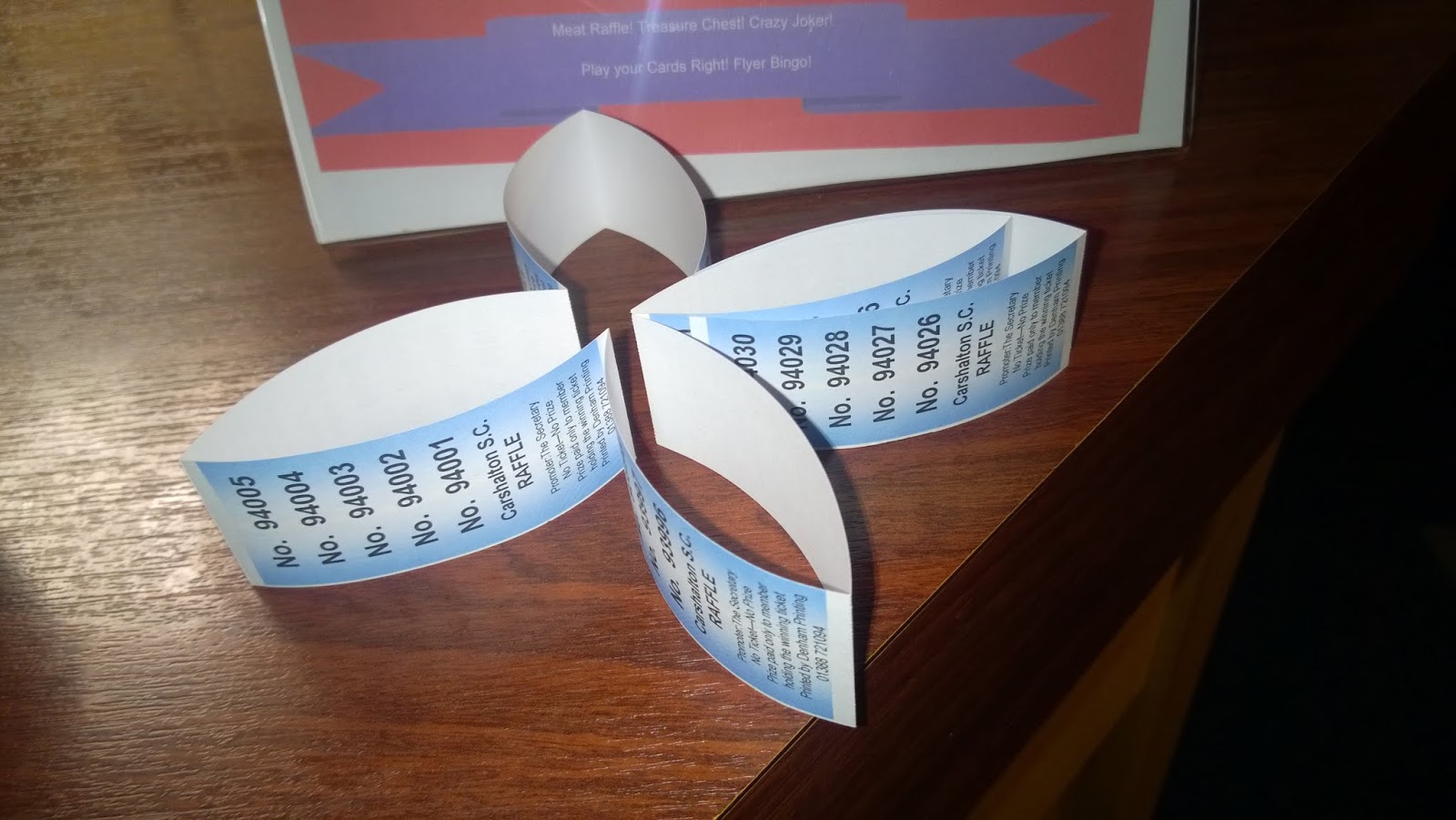 Waste of money…
Duke
Att. 508