In Arab culture, showing the sole of your shoe has long been seen as an insulting gesture. So hitting someone with a shoe is naturally seen as even worse an insult. Arabs consider the sole of the shoe unclean because it is in contact the ground and associated with the foot, the lowest part of your body. So clumping someone with your trainer shows that the recipient is considered to be even lower than that. Which is why when Saddam Hussein's statue was toppled in the centre of Baghdad in 2003, the locals piled in, footwear in hand.
Naturally we could think of a few National league refs we'd like to see cop the underside of a size nine. And why have we brought this up you ask? Oh, no reason! We just like to educate and pass on interesting little tidbits to our dear readers. Sheesh, you try and keep things fresh and interesting and people immediately suspect you have some sort of ulterior motive.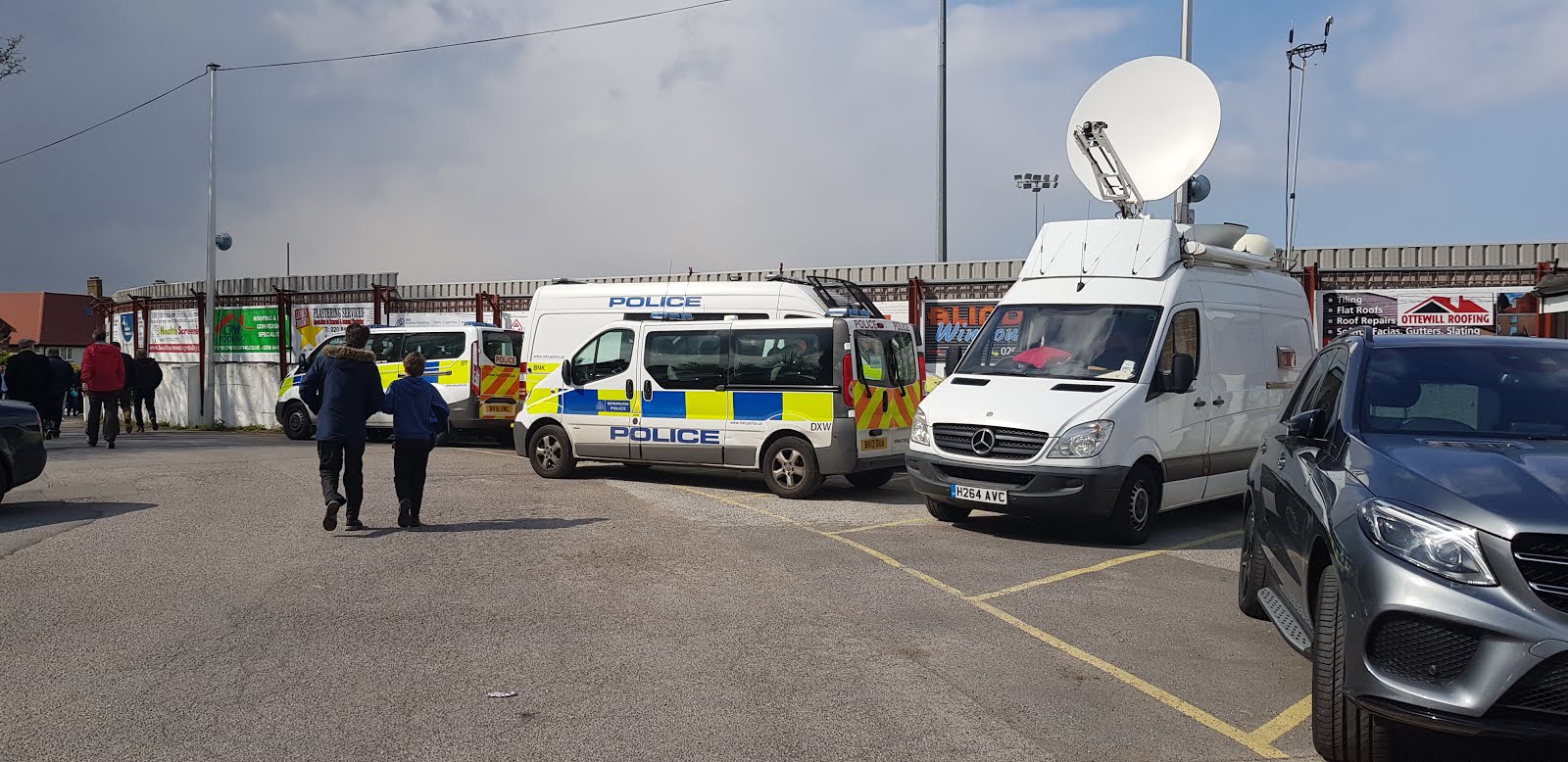 Constabulary
Last weekend I was one of many of the usual faces who decided that the 4-0 whupping we gave Boreham Wood at their gaff on Boxing Day last season was as good as it was ever going to get up there and coupled with the 20 quid entry charge this season, firmly gave it bollocks. Of course, having been a little off our game since New Years, the lads naturally turned in a half decent showing and nicked the win in the dying moments. Typical. Still, it meant a fun day out for the losers hardy souls who did make the effort and I was pleasantly surprised to find that there had been no repeat of the St Albans incident from a couple of years back. Mainly as the gang got the fuck out of dodge ASAP after the final whistle and headed straight back to South West London rather than let things unravel much further from home.
So, for those of you who were convinced we're idiotic, immature and irresponsible sorts, there you have it. Evidence that we may in fact actually be getting a little bit older and wiser, as well as learning from our previous mistakes. And if you're after anything more telling than Exhibit A there, you can quite frankly get to fuck. We don't have to justify ourselves to you. What are you, our mothers? And in case some of you are our mothers, Hi mum. I'll be round for lunch next Sunday and no, I haven't forgotten it's Aunt Mabel's birthday soon.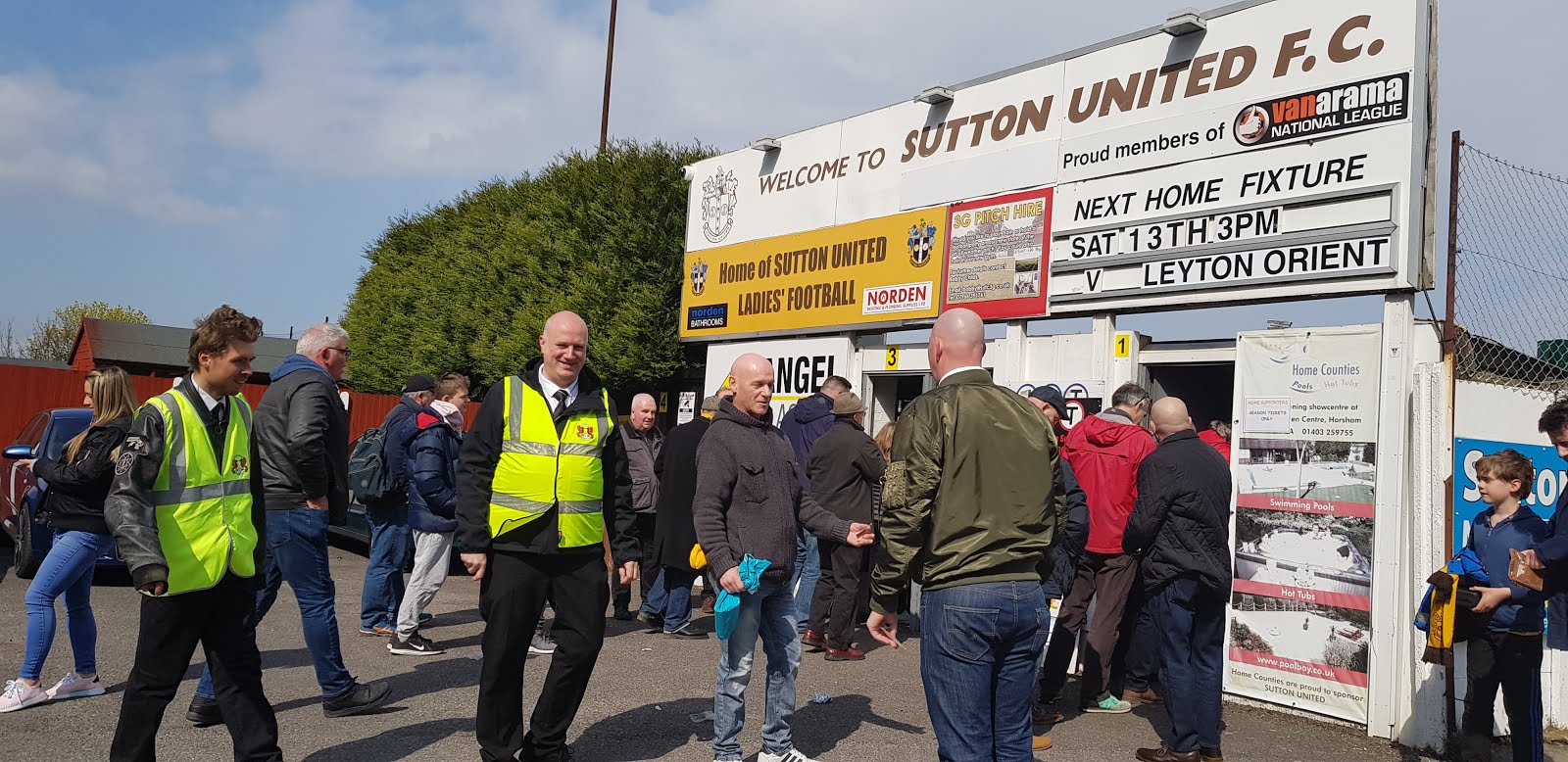 Entering
Saturday's win certainly boosted morale amongst the tired and weary troops. With the league leaders heading into the Republic the following weekend, we all needed a little lift and some belief that we weren't just going to be sacrificial lambs on the Leyton Orient title winning altar. Maybe we would give 'em a game after all! We still had the fact that we'd practically given them half the ground though. But at least with their recent little blip, it means this will be a run of the mill, 3-points-at-stake Saturday afternoon and not a potentially title sealing, 1500 chirpy Cockneys cavorting jubilantly on our immaculate carcinogen carpet type one. Small mercies and all that.
My intended departure from HQ is a touch delayed due to my shower deciding that it was going to show about as much life as our forward line has displayed at times this season. Thankfully, just as it was looking likely I'd have to go for an old fashioned splash and dash, a well timed punch to it's stupid showery face did the trick and it sprang magically back into life. Now all fresh and clean, I hop out onto Croydon Road and spy a 407 already on the horizon. Timing Taz, timing! Soon I'm staring out the window as the slums of Carshalton slip by, including the sight of an old boy stood outside Ladbrokes looking very cross at the fact the staff had failed to have the joint open by 2 minutes past 12. The usual evacuation in Sutton follows along with a stop for folding and something to munch on from Greggs for the walk down.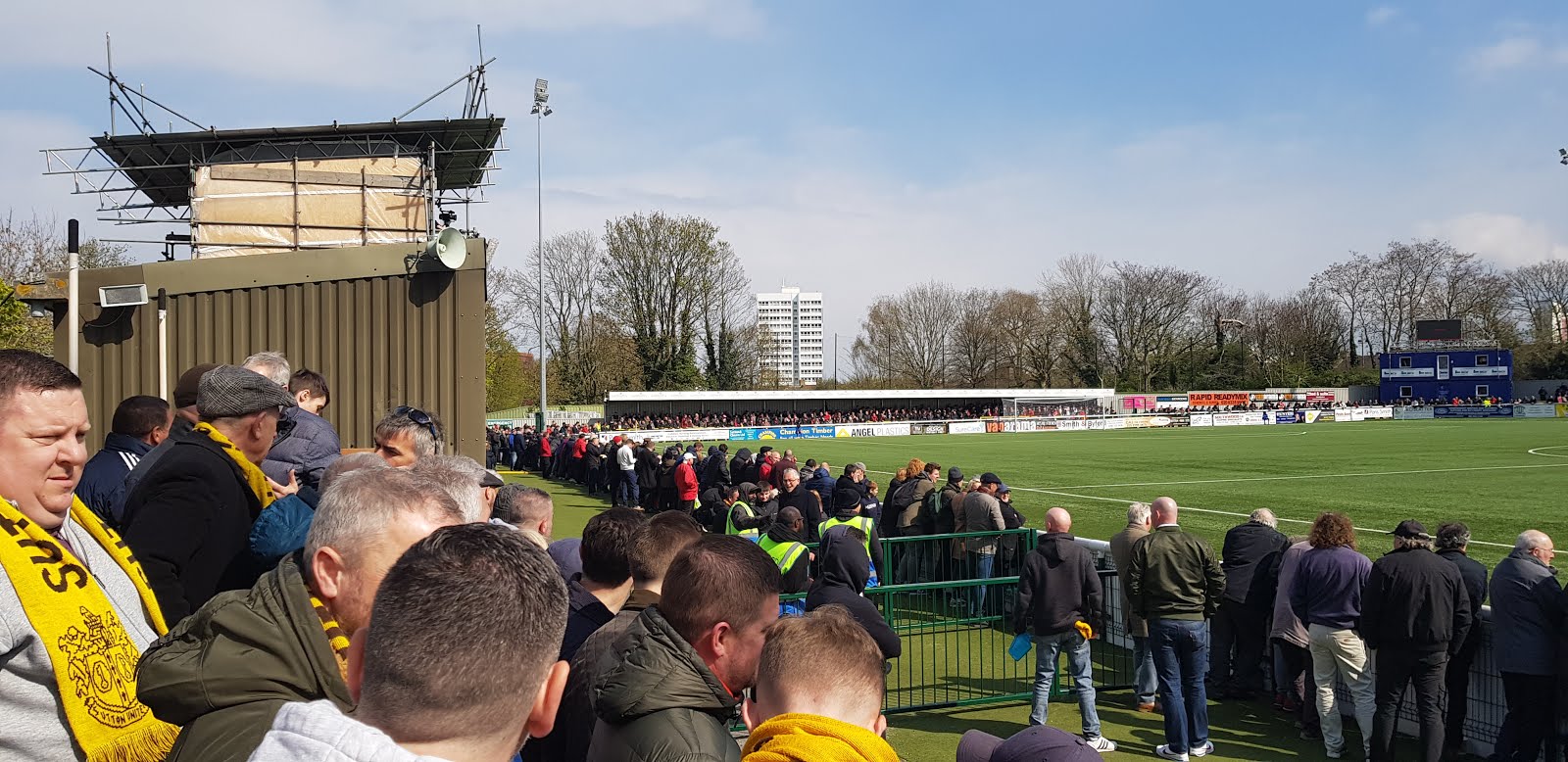 One or two away.
At GGL, I find a cold Johnnie manning the car park entrance and having listened sympathetically to his complaints about it being "fucking April", I make my excuses and head for the bar. Mainly as the head of our Yoof faction does have a point, it's a touch parky out here. For some reason, only the big bar is open for service when I arrive, so having pushed my way through he luncheon crowd to get served, I have a quick chat with Magnum PI before he heads off to scoff his sausage and mash. Apparently this is the only reason why he's decided to do lunch today. And judging by his waistline, he needs feeding up. Thankfully his keen detecting skills don't run to spotting my sarcasm when I tell him this. Eventually, Mr X appears and demands lager and pints in hand we decamp to the players bar to witness Maidenhead's lame surrender to the other team seriously chasing the National League title. Still, our friends from GMOSC are out in force and in their usual end of season Fancy Dress get ups. We do spot Lenny in the crowd, dressed as Hey Duggee from Ceebeebies. Although having seen their defending for Salford's second goal, the doggy smile-on-a-stick portion of his get up would probably be be more in keeping with the occasion if he'd turned it upside down.
Mr X fills me in on his week at work, which has included a yomp out to Donegal to visit his new firms factory out there. Apparently his hotel did a quiz night during his stay and it was hosted by none other than the brother of well known Irish crooner, Daniel O'Donnell. Sadly, the man of mystery failed to get all the inside goss on DO'D's natty and slightly creepy calendar we clapped eyes on in the Ark in Maidenhead a couple of weeks back. This is disappointing, as we all had so many questions we needed answers to! All the usual faces start drifting in and as the bar fills out, we also notice some unfamiliar one too. It seems our segregation arrangements have not gone quite to plan as the interlopers are all from the East end. Which is amusing given Dave's meltdown at the Q&A about just this eventuality. One that's had him receiving steward based pictorial bantz via whatsapp ever since. It's around about this time that the plug is pulled on that little morale boost I talked about earlier. As it seems that our worries about having only 2 fit defenders were completely wrong. Mainly because we've only actually got one fit defender today.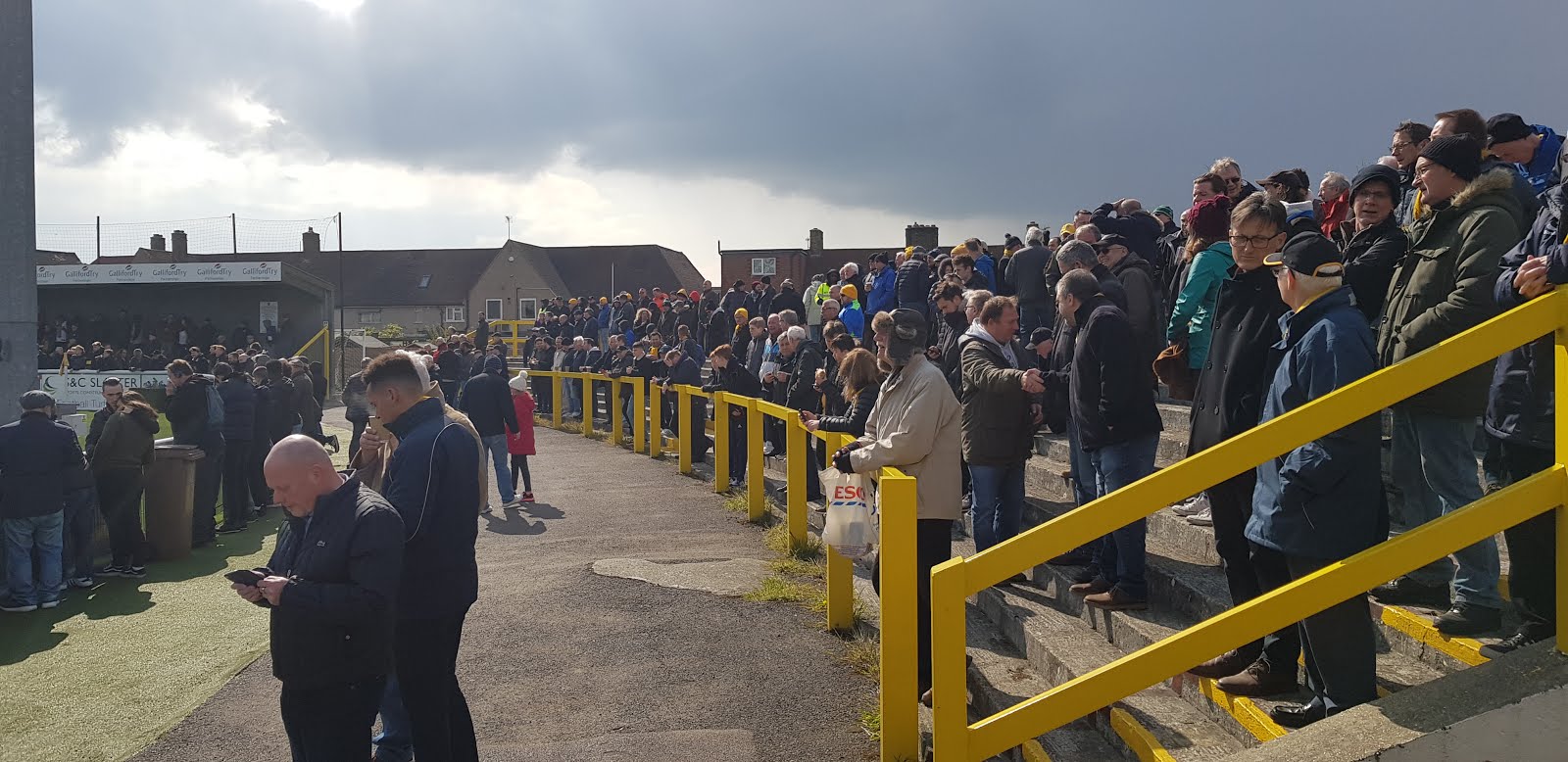 Displaced
It seems Becks has cried off after being ill all week and that leaves Dale Bennett as the only actual defender now available at the club. There is a brief discussion about who'll play centre back alongside him today, but it makes our heads hurt far too much, so we instead return to downing pints to try and blot out what'll be happening outside a bit later. An annoyed Robbo appears at this point, fuming that the now present stewards have thought he was an Orient fan and denied him access to the bar before he could prove otherwise. Of course, all present are utterly sympathetic with reagrds to this terrible slight against his reputation. Spennymoor Pete also finally shows his face after a slightly harrowing trip down from Leyton due to a fire near Blackfriars. Still, it's nice to see the Northern bloke again, he's becoming something of a regular!
With a large number expected today and access only from the GGL end, I slip out of the bar with 10 minutes to spare so I can beat the queues and head in. Along the way, the visiting fans are already making themselves heard inside the ground, which is delighting the neighbours I'm sure. Taking my spot on the Shoebox, I of course find myself on the front line today. With a new set of segregation gates now in place at the end of the Rec shelter to prevent us Non-League scuffers mixing with Football League royalty like our visitors. From the off, you'd struggle to pick out who is going hard for the title and who is playing a full back and a defensive midfielder in the centre of defence. They're not exactly letting us have it early doors. In fact, the first half is a pretty dull affair, with both sides largely feeling each other out. Jonah nods over for us and Butler has to tip away their one effort on goal. As per, the most interesting thing is the chatter on the terrace, with Mr X responding to one loud handball shout from the travelling hordes with a mutter of "Handball your mum". Quite.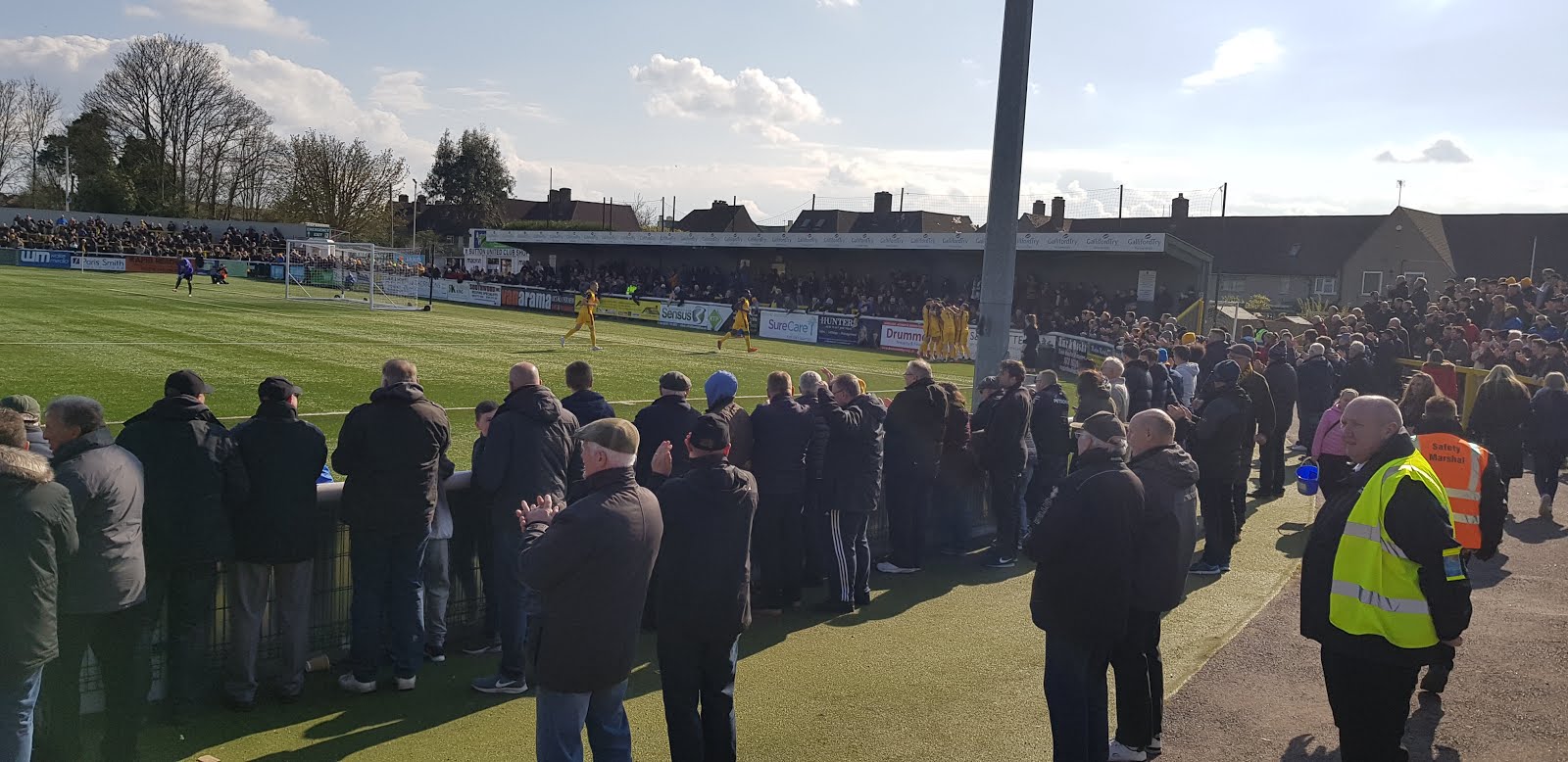 A goal! For us!
The second half starts with a small surprise as Ross Worner is subbed on for Jamie Butler. A move we assume is not for tactical reasons. Still, this at least causes some amusement a couple of minutes in when some late arrivals back from the bar start to give Mr X shit for him commenting on Ross, only to realise their own error when he just stands there looking smug. Other amusement comes early in the half when an O's player wipes out the lino in front of the stand, the away support finds this more satisfying than ourselves though. We start the half more brightly though and several mins in, we're in front. Beautyman picks out Ayunga on the touchline and we get a glimpse of what we hoped the big man would produce regularly this season, but has only managed in flashes. Hit first touch and turn takes his away from his marker and into space inside and with the field opening up before him he whips a shot across the keeper and into the far corner. It's a cracker and no mistake. The goal boosts us and Beauts is inches away from nutting in a second from Dobbo's cross soon after.
The oppo though, they look a little out of ideas and don't seem able to respond and really take the game to us. Of course, with us looking pretty comfy, you know what comes next. Struggling lads? Here you go, here's a fucking leg up.
A soft free kick is given away about 30 yards out ont he Rec side. Their blok dollies it in to the box towards the back post and their bloke beats his marker to the ball, nodding on goal. Sadly, Worns displays timing more commonly seen next door at West Sutton station by fucking Thameslink and arrives with a punched attempt to clear when the ball is already over his shoulder and firmly headed for netsville. Fucks sake.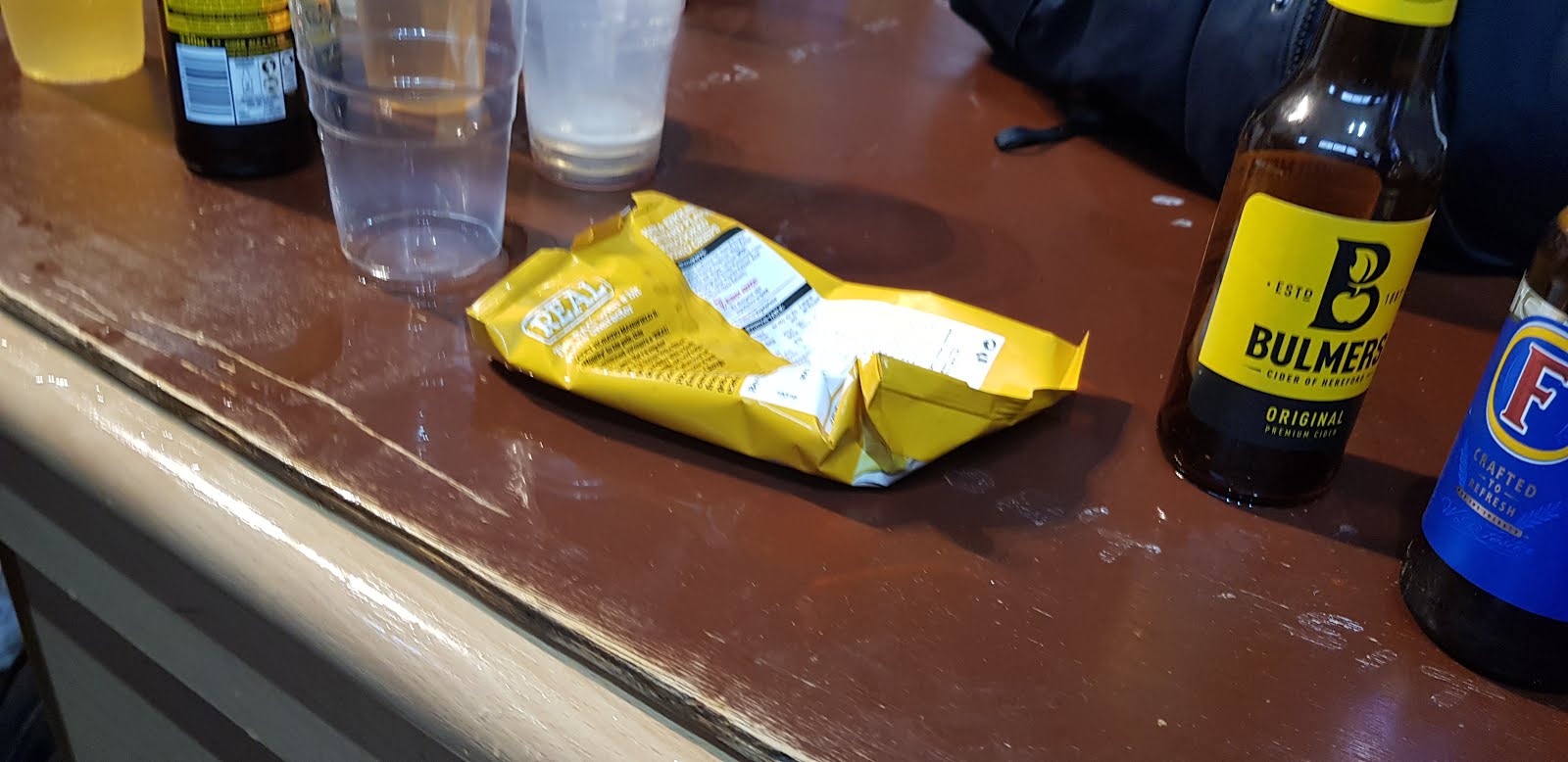 Super absorbent!
Still, whilst the goal gives the O's a bit of lift, they're still not really banging on the door and 10 minutes down the line their job gets a bit harder and it's in somewhat amusing circumstances. Jon Barden snaps into a challenge on the near touchline and comes away with the ball. Their 11 stays down and it's immediately obvious that he's done something as he pulls his boot off and signals to the touchline that he requires replacing. On comes the physio and he's soon followed by the stretcher. As they trot across the pitch, the lad goes full on Arab culture and throws the boot he'd removed earler away in disgust. "Did he just lob that at the ref?" someone away to my left wonders aloud. Dunno, it was definitely in his direction and most importantly of all, the ref seems to think he did! From our vantage point, we can see the official go to his pocket and retrieve something that looks suspiciously like a red card. To add to the already odd situation, a couple of away fans choose this point in time to start scrapping amongst themselves just the other side of the segregation causing the old bill to rush in to nip it in the bud.
In the end, after a few minutes faffing, the stretcher leaves the ground and matey cops his red card (why do they do that by the way? Seems daft). It's the oddest sending off we've seen in years. Probably since we got that lad sent off at Chesham that time after he'd poleaxed Joff Vansittart with an elbow. Right boys, here's our chance!
Er, yeah. About that.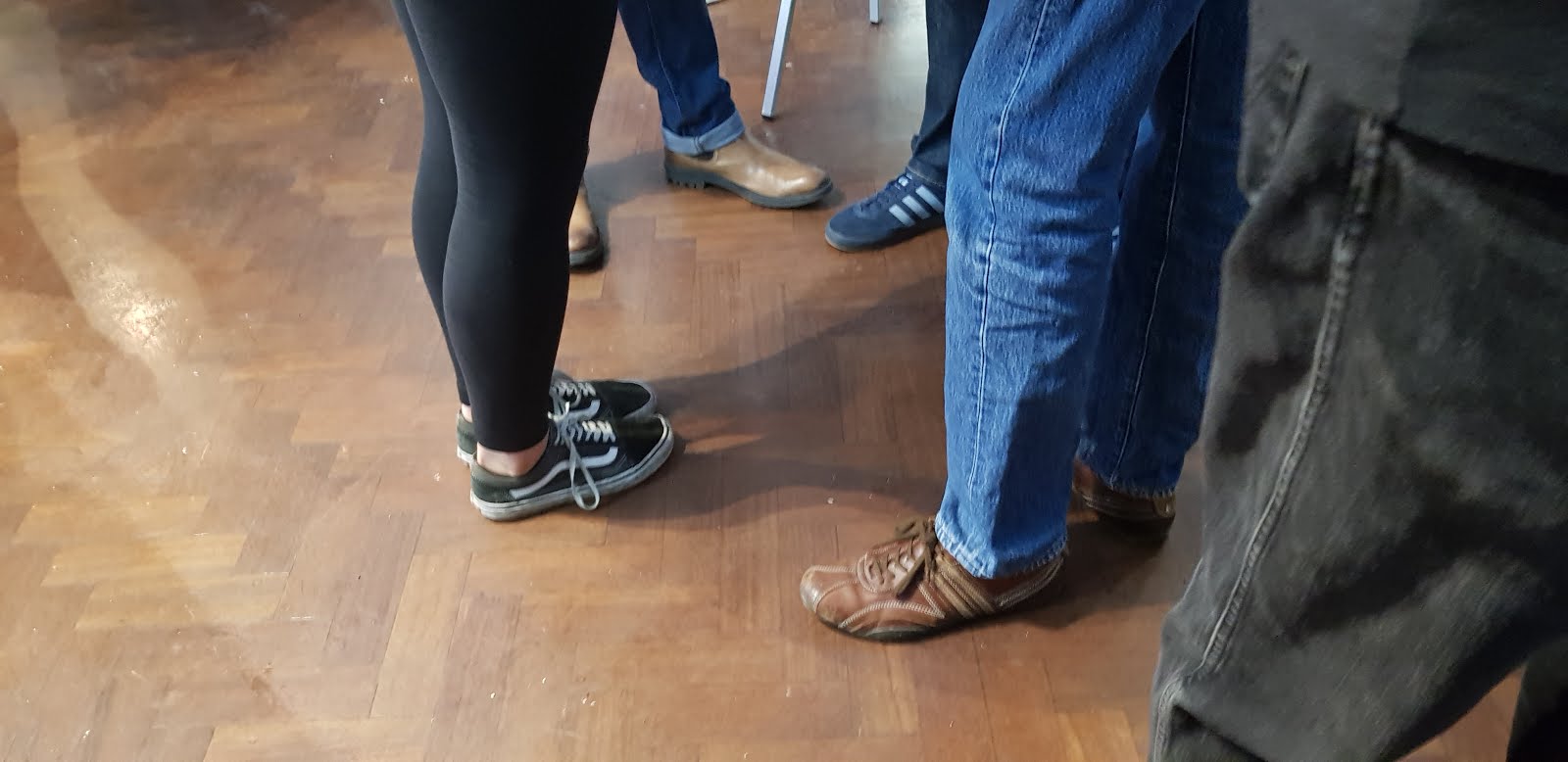 Unthrown
Whilst we have a fair bit of the ball, we never quite threaten another goal and as the game fades out, a draw looks the most likely result. Then with the 90 pretty much up, Worner takes a backpass and suddenly thinks he's Ronaldihno, flicking it up and trying to volley it away. Either that or he's really really fucked up his first touch. Whichever it is, the situation goes rapidly downhill as the ball ends up pretty much behind him and in trying to recover all he does is another keepie up whilst 2 red shirts close him down. One gets a toe on the ball, it comes back off the near post and in trying to desperately recover this utter shitshow he's now created, Worns only manages to drag down the second bloke and Orient have a penalty. A foul the ref surprisingly only shows him a yellow for, which is a bit of a touch if I'm honest as the last thing we need with 3 games to go is no fucking keeper.
The otherwise anonymous Bonne places his spotto into the corner and despite Ross guessing correctly he can't quite reach it and the away fans go understandably mental. How many points is that now this season we've binned off in the last minute? As a fucking metaphor for our season, this second half has been absolutely bang on it must be said.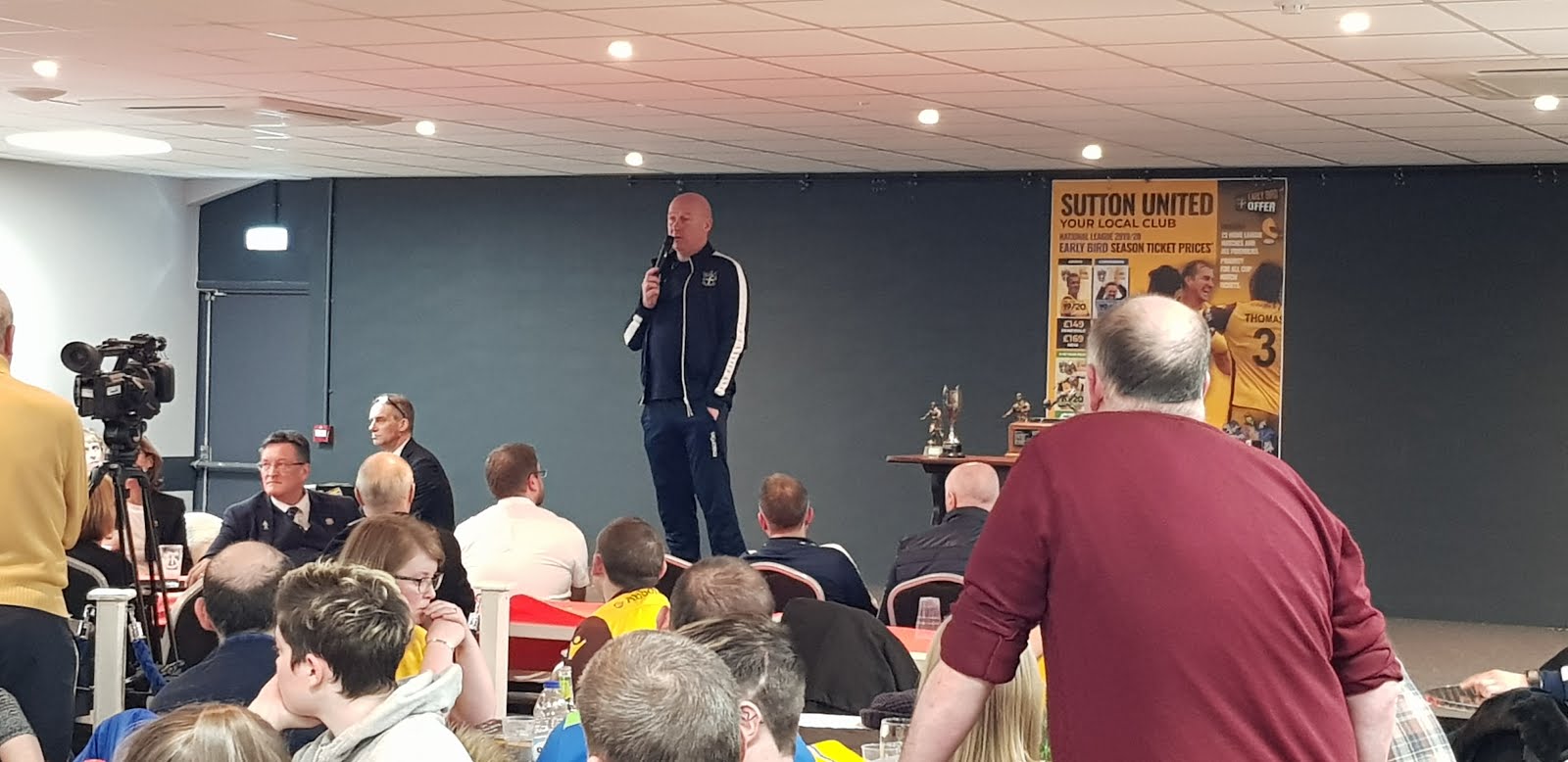 "Two nuns go into a bar…."
Despite there being seven added minutes to get through thanks to Ali bin Boot Chucker, the pen has killed us stone dead and we can barely muster a foray into their half let alone a chance before the ref calls time. Football eh? Amazing how when you're down there struggling, things never ever go your way, but when you're up top battling for glory, you can put in a bang average performance like than and still shit house three vital points. I s'pose that daft unpredictability is why we do it every week. Probably. It's that or the binge drinking.
Speaking of which, I need a bloody pint after that. We trudge to the bar and have our VDT delayed as we're held back from getting into the clubhouse as their 11 is wheeled out to a waiting ambulance. Not sure if we're being held back to allow them room to manoeuvre or in case he lashes out with his remaining item of footwear. Still, it's never nice to see a player leave in an ambulance, so I hope the injury wasn't too serious and he's back on his plates before too long. Right, where was I? Oh yes, pint…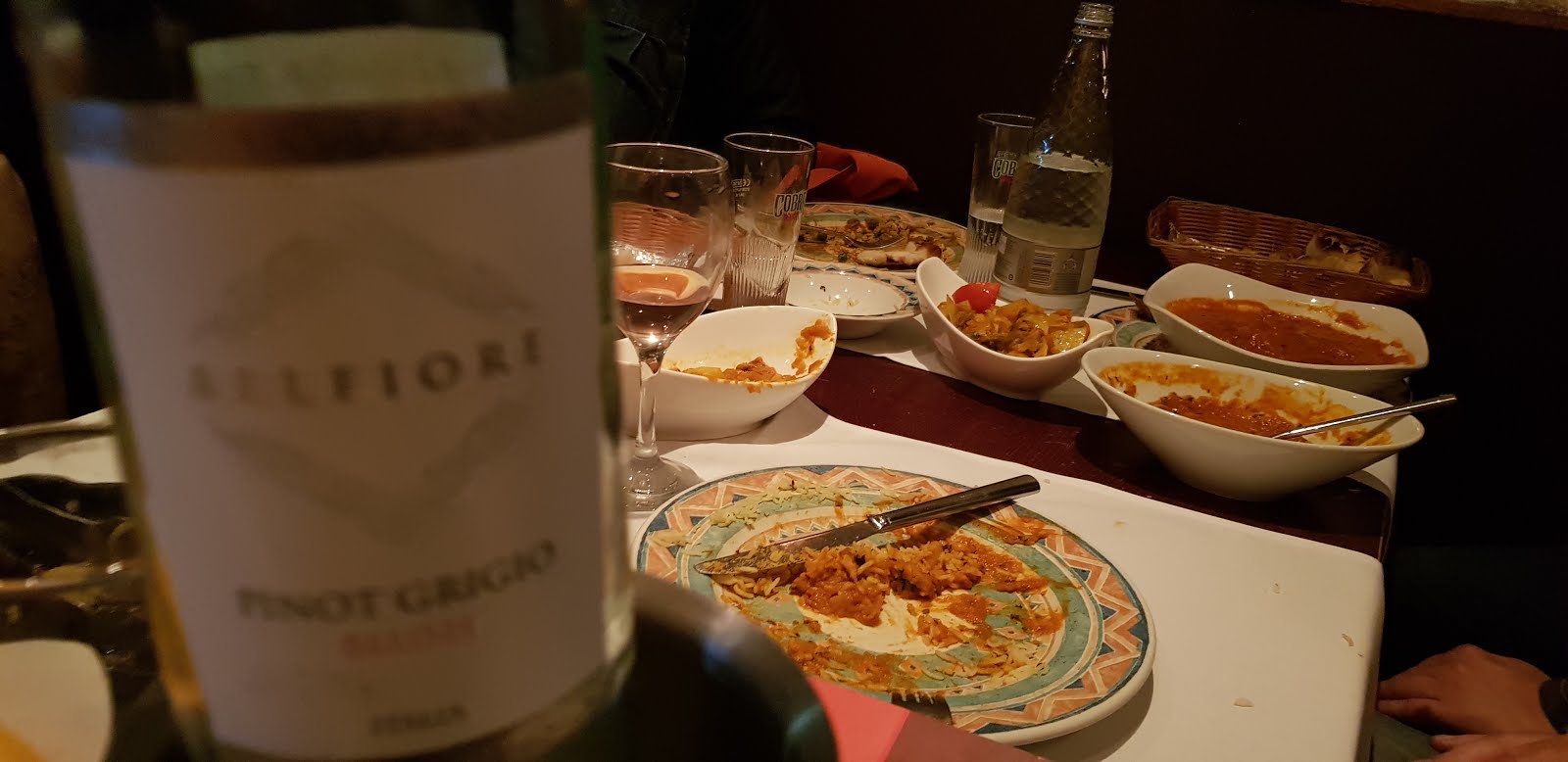 Sustenance
Beers get put away to drown sorrows and remarkably none are thrown over oppo players when they come into the bar. Mainly because we're not fucking bellends and can handle a defeat in our own back yard. From here on in, things kind of get blurry. Someone tries to mop up an unfortunate spillage with a crisp packet, which are of course renowned for their absorbent properties and Wreck It Beckett talks us through his somewhat chemically influenced hangover at Boreham Wood last weekend. And to be fair, you probably should be off your nut on god knows what substances when you go there for a game. We largely swerve most of the End of Season shenanigans next door and only pop in for when the gongs themselves are handed out. Dale Bennett deservedly bags both the main gong and Players Player, whilst Master Pearce collects the Young player award. Well done lads, very well deserved on both counts.
Afterwards we have a chat with Jon Barden and also Dylan Kearney, who has great potential to be a crowd favourite down here purely based on the fact he's a right little shithouse. It seems he'd got their ginger number 17 at it during the game purely by going old school with a bit of NorthSouth Irish 'banter'. His mum is good value too. "They call him a fat bastard. He's not fat! That's all muscle from good home cooking!". With things winding down at the club, we rustle up a couple of cabs for a trip into Sutton only for pretty much everyone to bail at the moment they arrive, so starving hungry I hop in mine and instead head for Noor Jahan to join the COCs crew who've gone for a curry shortly before.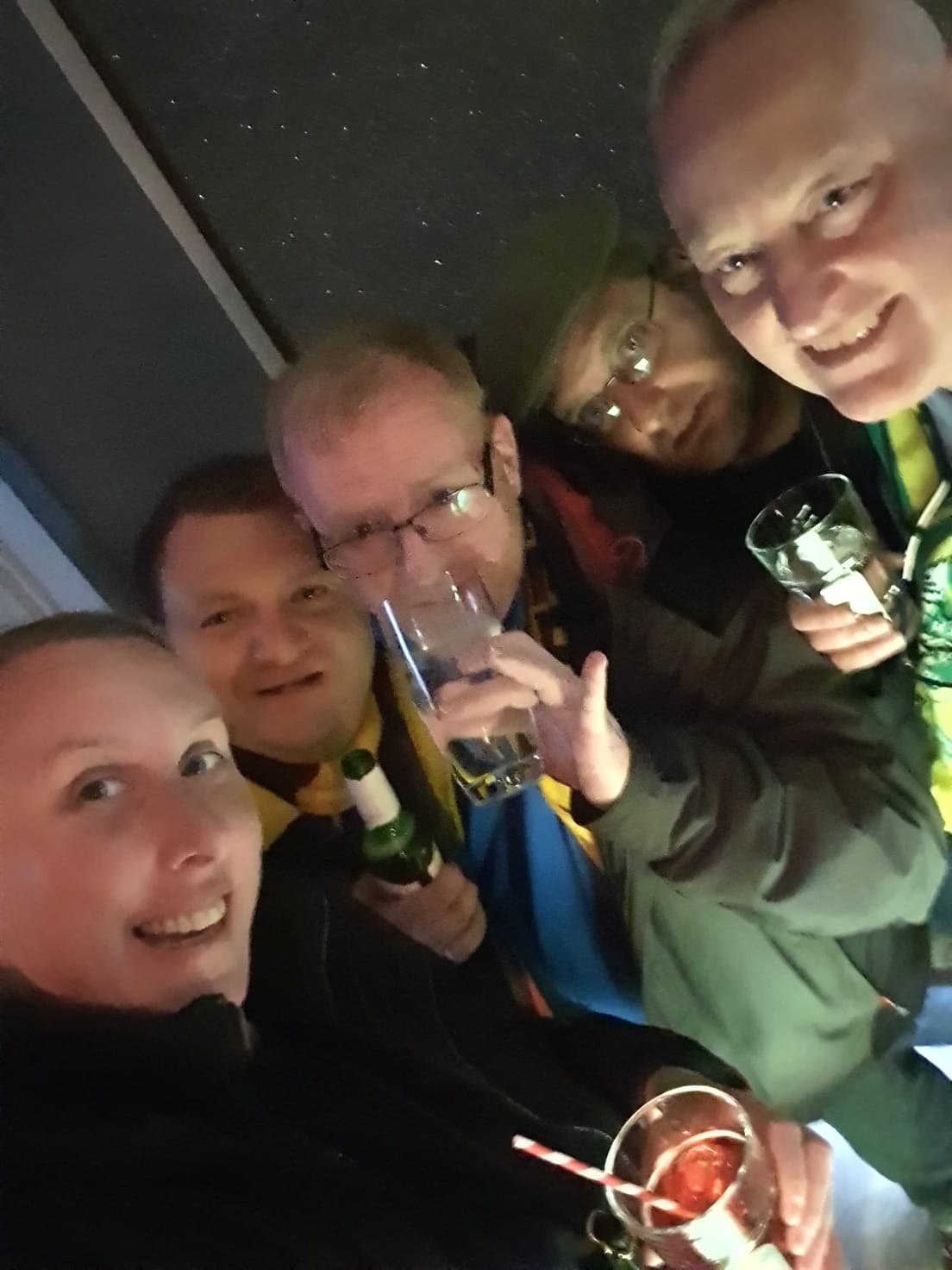 Nightcap
A quick lamb shashlik down my neck and I end the night in the familiar surroundings of Tapuri reminiscing with Keepo about that time he'd ID'd us on the train back from Vic one night ("Are you Gandermonium?") and joined us in here for some completely un-required topping up. Eventually though, it's time to head for Bedfordshire and an Uber later, HQ and a coma like kip looms large.
Three to go.
Taz