As luck would have it, our beloved Sutton United FC was born on this day back in 1898, so what better way to celebrate a 121st year of shit Non-League football than to pop 230-odd miles up the road to the outskirts of Manchester for a few beers and a game? Well, we were born in a pub after all, so the beers are at least topical. However we feel the original boys who set this thing up in the room above the Robin Hood would probably never have heard of a place called Salford, let alone travelled there. And to them, the 'Class of 92' simply meant their last year at the local grammar school.
I was also advised at the weekend that this match coincided with another big anniversary type event. Apparently, it was to be 7 years to the day since our very own Dukey had missed a match! Yes, you read that right. Seven fucking years. But as it turns out he's as fucking stupid as he is sad, as come Monday he'd backtracked as he'd realised the big day was actually on the 10th March. The dopey twat. Still, if nothing else this cements our reputation for not being very bright and also allowed me to pad this shit out with an otherwise utterly pointless paragraph. Everyone is a winner at this point I think you'll agree.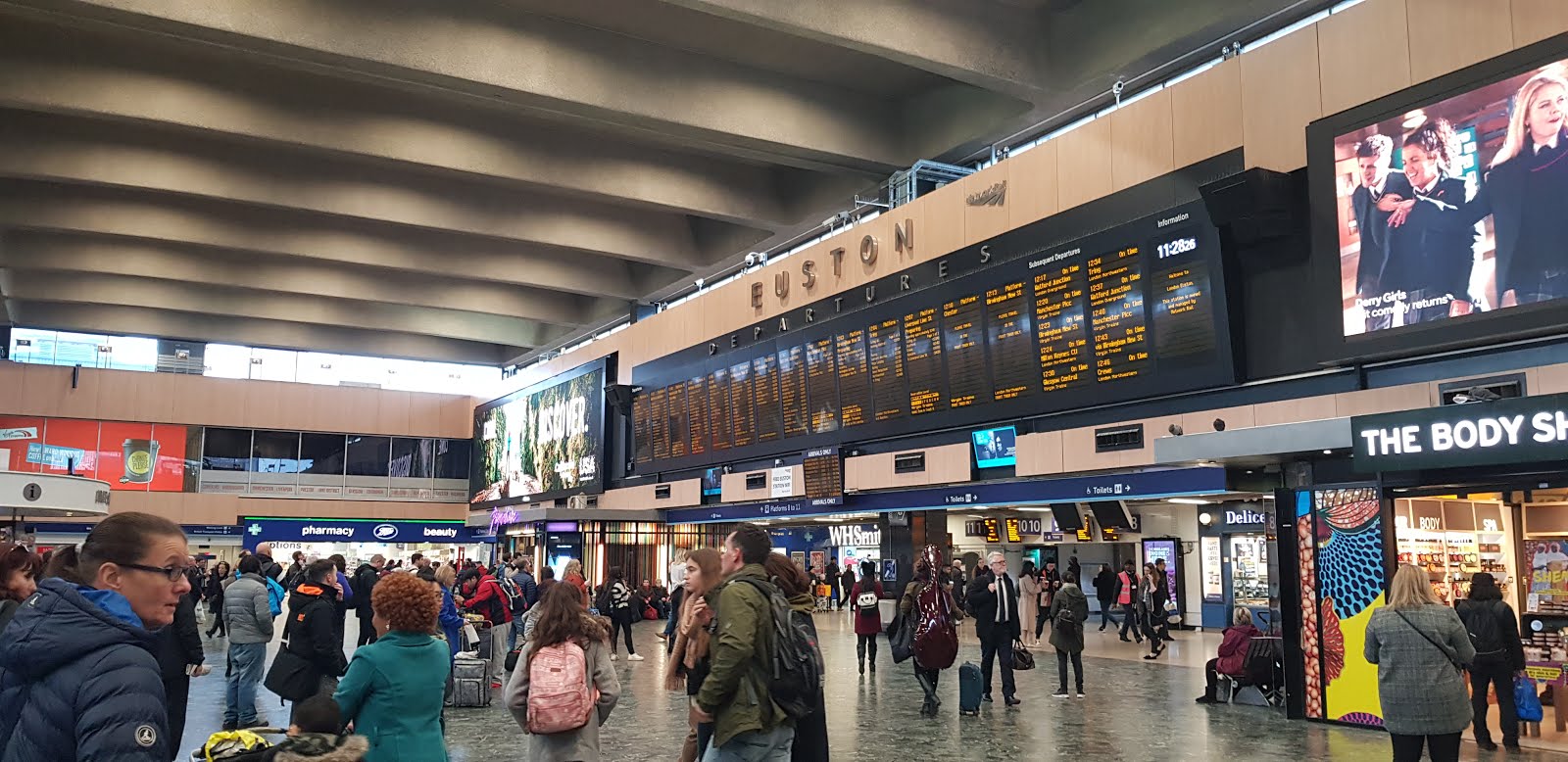 Familiar territory….
As with the originally planned re-arranged Tuesday night, the firm will be heading North via various methods. Myself, Magnum PI and 4 Days are taking the day off and the rattler up so we can get pissed up and Magnum can go visit a client. And then join us in getting pissed up. Whilst the likes of Mr X and Dukey were in the funemployment bus and schlepping up the old fashioned way via M6. Still, one shouldn't mock as they'd be providing our lift back to the more civilised and less Take That sounding part of the world later that night. Still, as this blog is after the fact, I guess that doesn't matter now.
I arrange to catch up with Magnum at East Croydon and head in via the slowest 410 ever. It would seem that they're now recruiting from the Big Red Bus company up town given the speeds this geezer was reaching. There's no Japanese tourists on this one fella, get your fucking toe down. Some of us have a train to catch! Thankfully I've left plenty of time and I find my travelling companion on the platform. We're then whisked to Victoria on a crowded Southern train where we pass the time discussing Saturday's entertaining draw and whether Dale Bennett will be fit after his dramatic tumble over the barrier. At this point a northern Sounding chap stood next to us chimes in and lets us know it did look quite serious at the time and he'd be surprised if he wasn't concussed. Erm, we take it you were in the away end then mate? Leaving our new Hartlepool friend on arrival at Vic, we head to the Victoria line via a new and very confusing route to the platform. We want a tube to Euston you pricks, not a fucking tour of the Crystal Maze!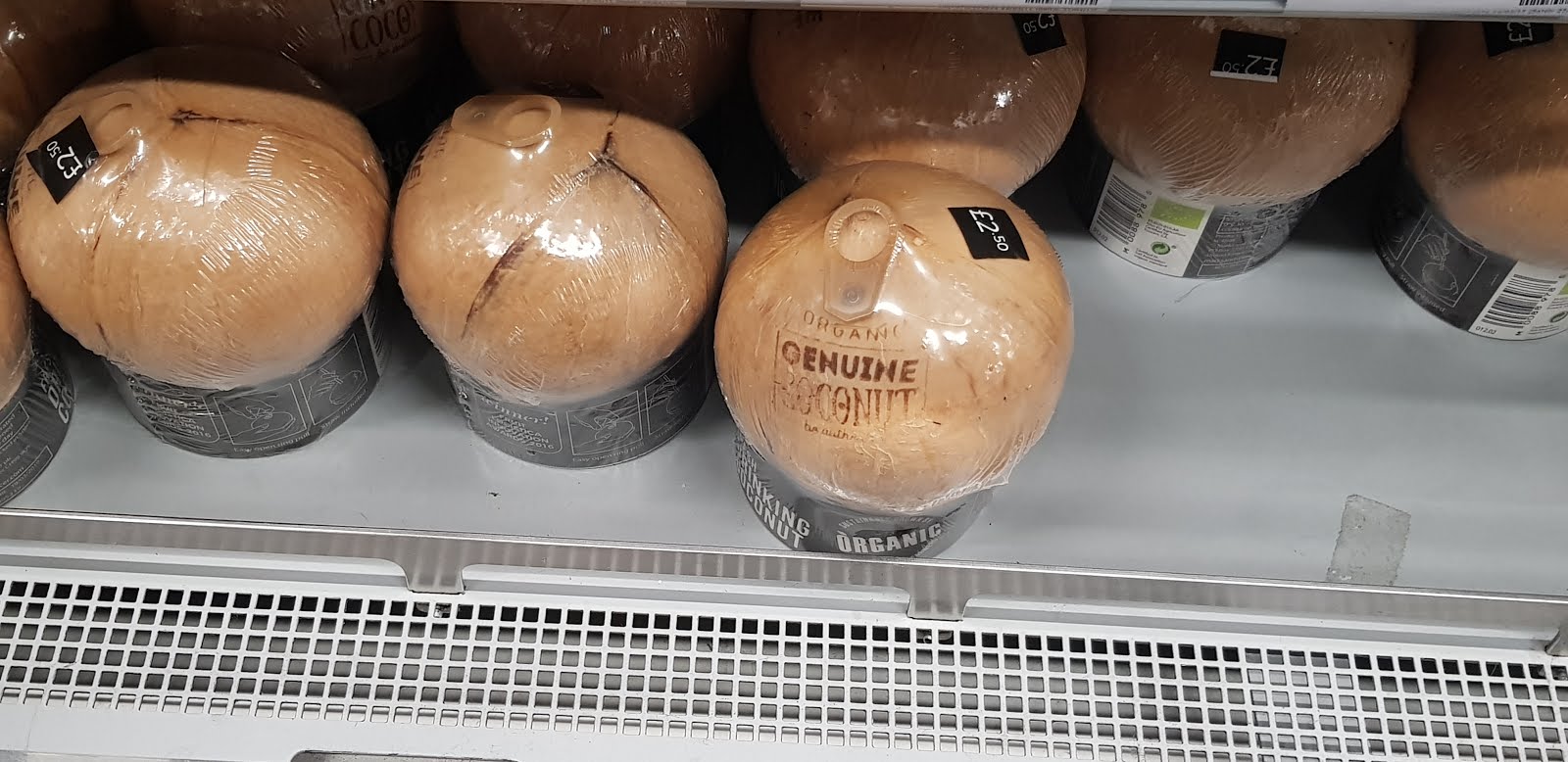 The fuck?
Eventually, we arrive at Euston with plenty of time to spare and once food and refreshments are obtained from M&S, although we elect to pass on the coconuts complete with ring pulls on this occasion however. Although this is surely further evidence that the human race is utterly doomed. And anyway, why would anyone in London need a ring pull on a coconut? Everyone and their mums is walking around tooled up with the sort of kit that would easily gain you access to such an item. After grabbing a cuppa, we await our platform. Watching the board, we note that our reserved carriage is about the only one on the whole thing that will actually have people on it so we instead elect to park our arses in the largely deserted non-reserved section instead so we can spread our ample frames about the place whist we scoff our sarnie and drink our tea.
4 Days is ahead of us on the train before, so will land earlier. The plan is to see the detective off to his secret meeting and I'll stroll over the Northern Quarter to sink pints with the bearded Welshman. Of course, having ponced 'free' seats in the unreserved carriage, two women get on at Stoke and turf me out of mine as they've reserved it. Still, they provide some amusing chatter to earwig on, including the older lady launching into a rather bitter character assassination of the popular Disney character Mary Poppins. Clearly the lady is not a fan, calling into question all manner of the fictional nanny's perceived character flaws. "A spoonful of sugar? Get to fook love!"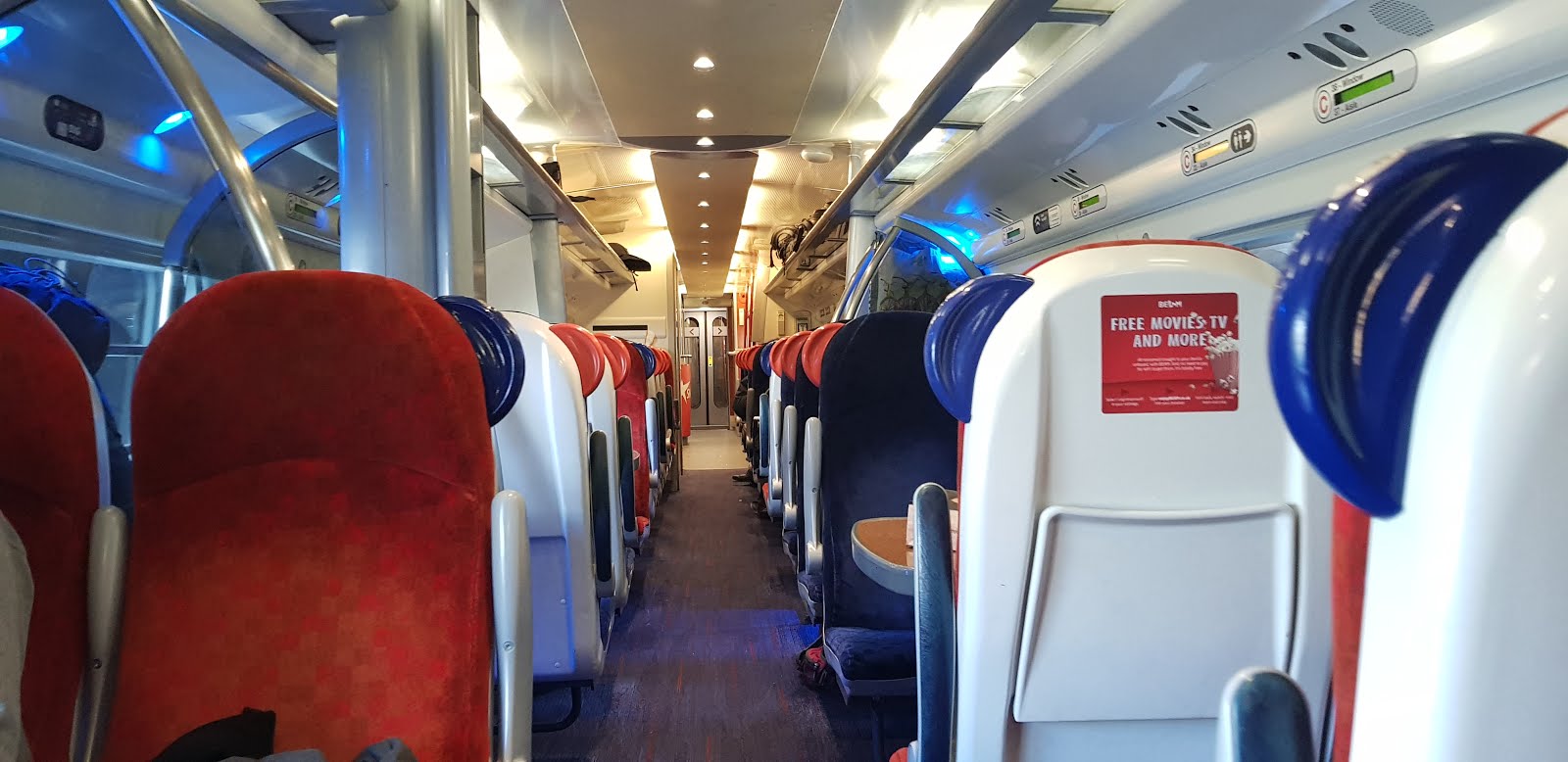 Plenty of choice…
We alight at Piccadilly bang on time and whilst Magnum heads off for his shadowy top secret business meeting, I traipse off to the Northern Quarter to catch up with 4 Days in the Marble Arch. Of course, like any out of towner I fire up the Google maps to find my way before realising that the boozer is on Rochdale Road. Now, that I know. It's off Great Ancoats Street. I remember these locations from my many visits to this neck of the woods as a kid for the standard Family Xmas celebrations. Thank you Google, but your services will no longer be required! Less than 15 mins later, I'm stumbling into a nice old tiled boozer with a floor so sloped that it would make a Spennymoor fan envious. Still, the bonus is 4Days is sat downhill by the bar and has me a pint in. Result.
After a couple of fine beers, we decide to move on. First, we pop into 'Bar Fringe'. A place that 4Days had described as "The sort of quirky place you'd expect in the Northern Quarter, but you're always surprised to see it still open every time you visit". I'm guessing he means the fact it's just a fun little bar that isn't trying too hard, as the beer is more than acceptable. This downed, we shuffle on a few more yards to the Crown & Kettle. Here as we cross the road we're rejoined by Magnum fresh from his top secret business soiree. Good timing that mate, it's your round!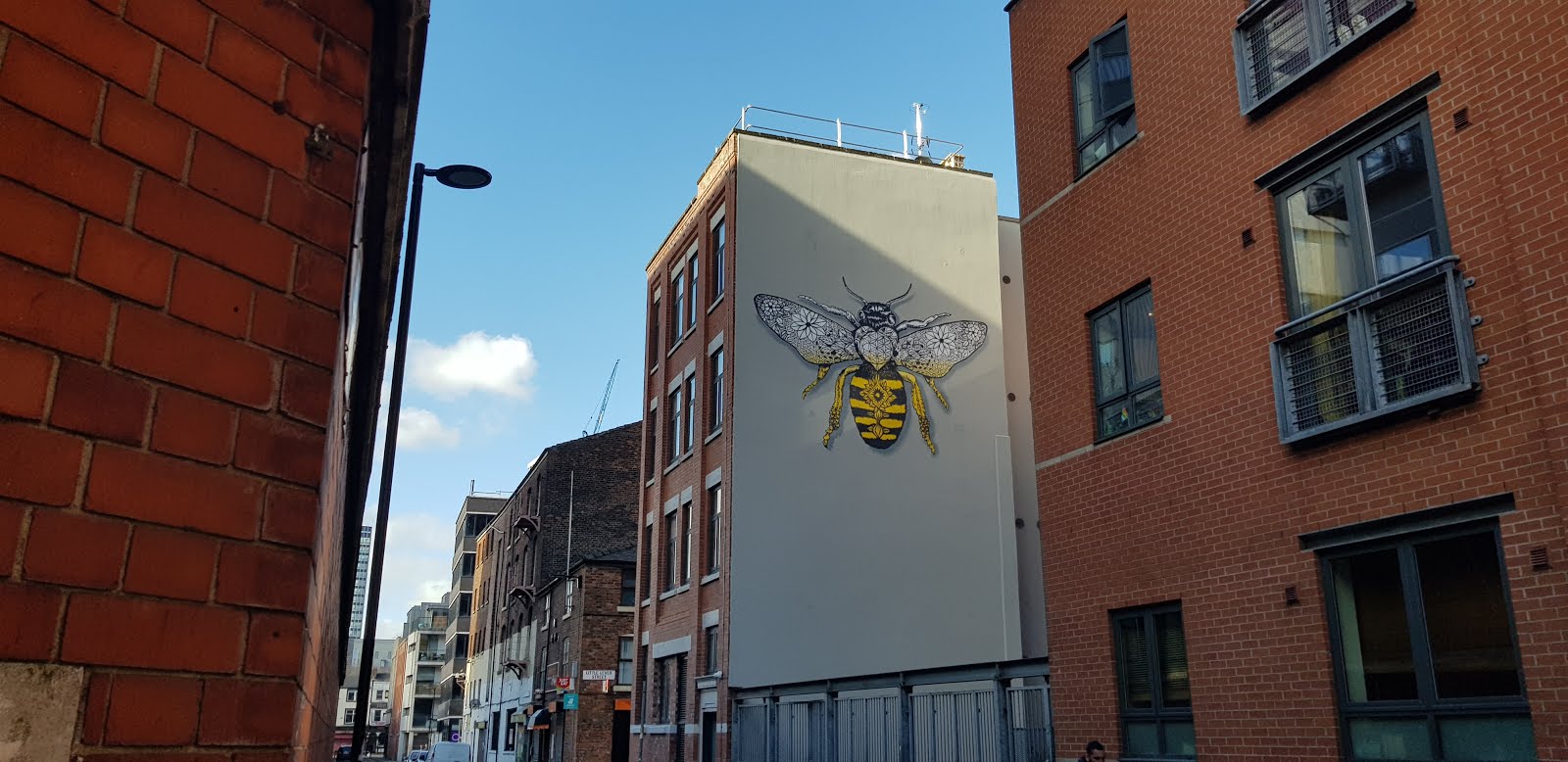 Yer actual culture innit!
The pub is another interesting one with a good beer selection on. Above us, the ceiling is covered in old ornate plaster work, or at least what's left of it. Also a large net spans the whole length and breadth of the main bar about a foot or so below it to stop any of the remaining stuff detaching itself and diving headlong into your pint. Very thoughtful that. Here we also get our usual "Sutton appears to be the centre of the Universe" encounter when a nice couple at the bar get chatting to us. It seems they're most recently from Lewes, but had a good few years ago lived at the top of Sutton High street, near the old Cock Hotel.
One day, we'll have an awayday where we don't meet someone formerly of the Borough. But that day my friends is not today.
After a couple of pints in the Crown, we make one last stop at Marble Beers, another Marble pub for one last beer before we rustle up a sherbert for the trip to the ground. Here we chat to the bar staff, one of whom 4 Days had got to know when he was last up here. Another lad behind the jump from back down South seems to fancy himself as a bit of a magician and to amuse us while we await our cab, he tries out a magic trick on yours truly. You know the drill, "pick a card. Is this your card" yadda yadda yadda. After shuffling I pull out the Ace of Clubs and replace it in the deck. Matey has a think and with an Uber outside waiting for us, he pulls out the eight of something. "Is that your card?" he enquires. Not even close fella. Sorry, must be going. Keep practising though!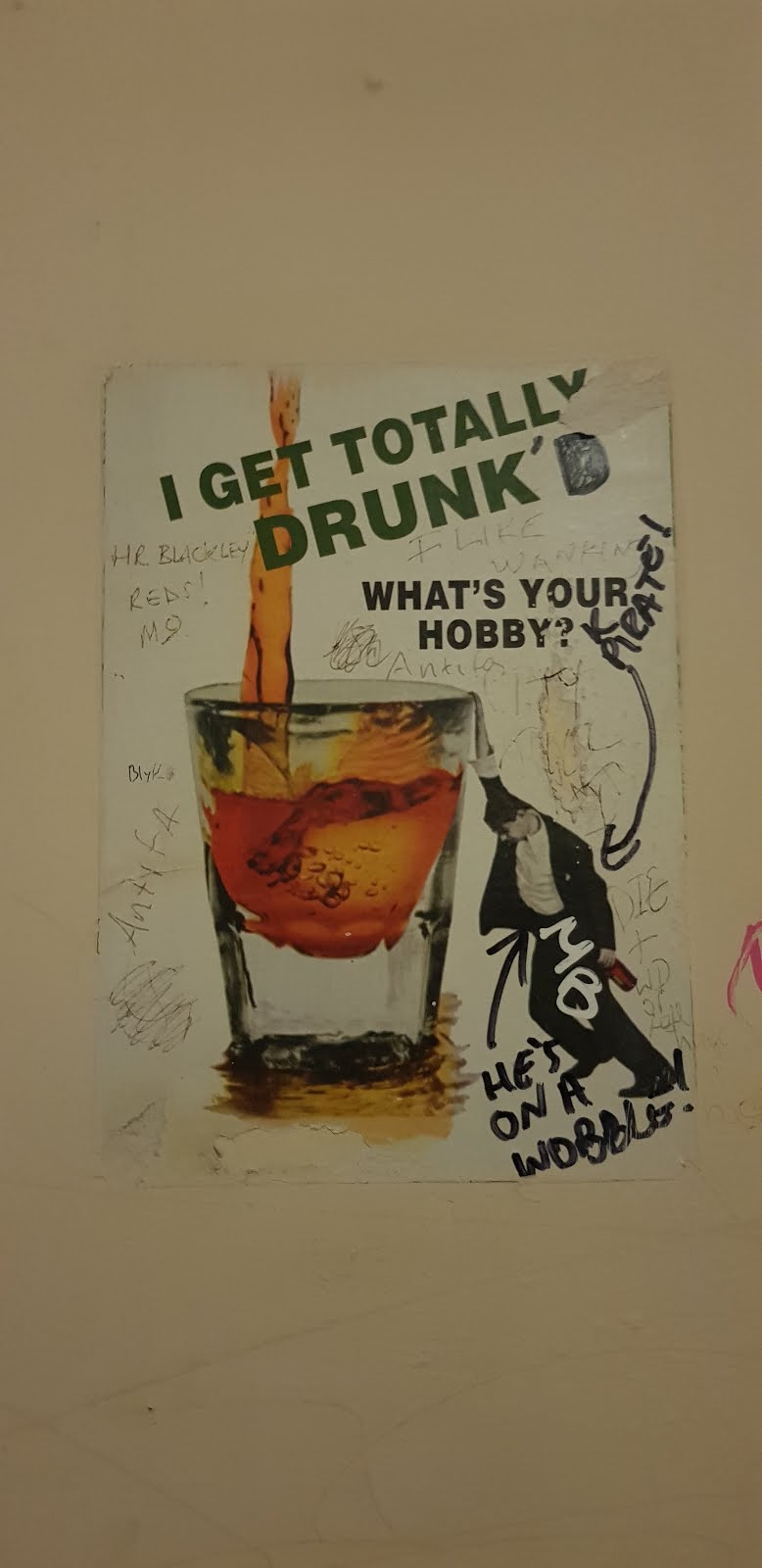 Hobby? Fuck off, it's a lifestyle choice!
Worner, Bennett, Thomas, Beckwith, Eastmond, Collins, Bolarinwa, Davis, Toure, Beautyman, Deacon SUBS: Ayunga, Green, Williams, Dobson, Bellikli
We're dropped off outside the ground which by my reckoning is about as much in Salford as Gander Green Lane is and head in after parting with the agreeable sum of an Aryton at the turnstiles. It's a fairly tidy new build to be honest with some emphasis on branding around the place, much like Barnet really. There's no tea hut at the 'away' end of the ground we've entered in, but as it's not segregated we can apparently head to the 'fan zone' at the other end. But with kick off imminent, I decide to ignore my stomach for the time being and will visit at the break.
Despite naming the same line up as Saturday, we're obviously nowhere near as lively from the off. The trip up with Bennett and Toure surely not being 100% for this one means a quiet start. However, the ref sets out his stall early doors with some fussy whistling and then proceeds to miss a clear foul in the build up to them taking the lead after about 10 mins. This causes JC to shank his clearance which is then popped in behind for the attacker to plop a calm finish over a slightly hesitant Worner.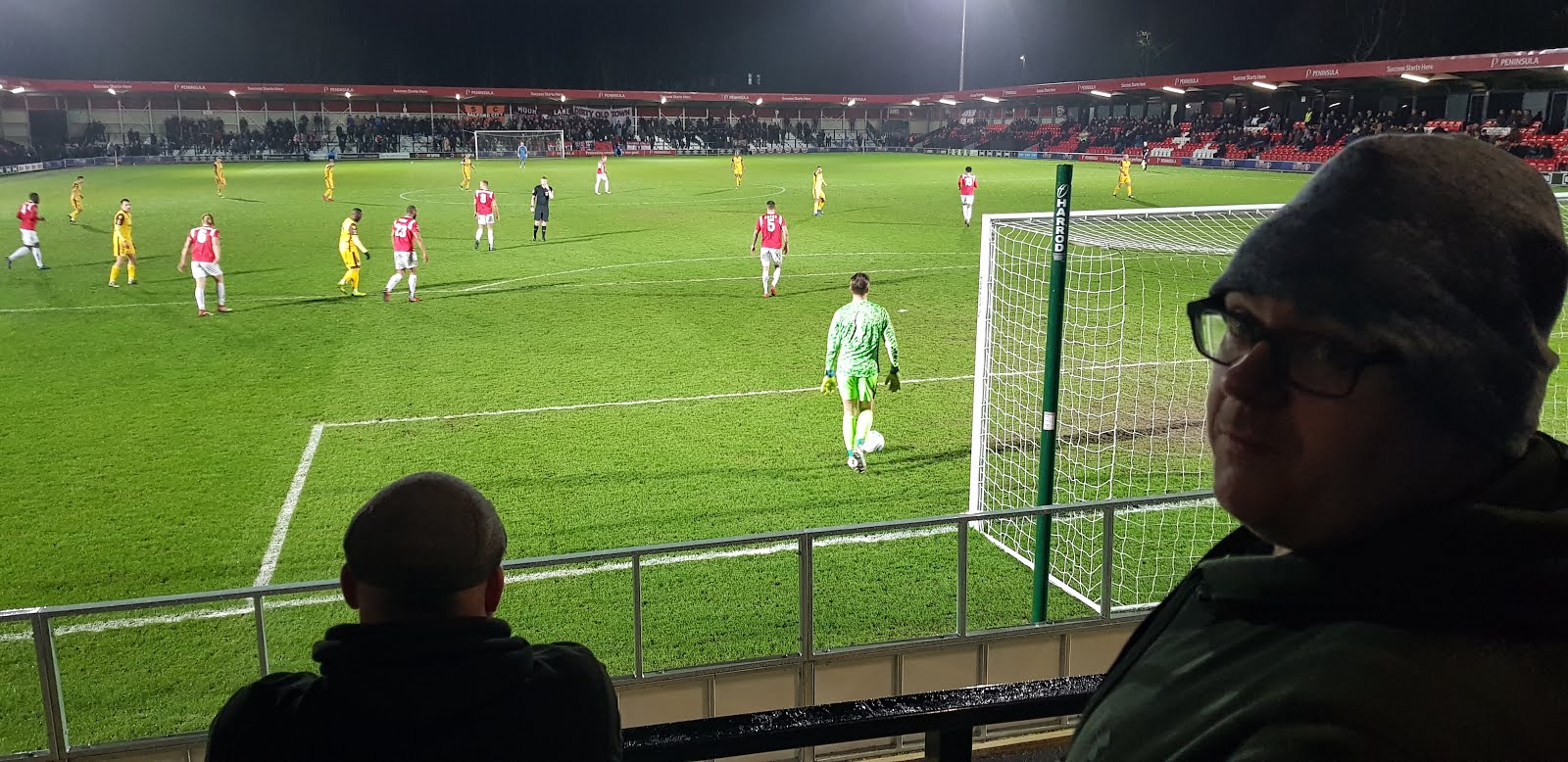 "Can we go home yet?"
From here, pretty much nothing happens for the rest of the half. And we'd probably all have nodded off through boredom if it hadn't been for the kindness of the ref whose constant blowing of his fucking whistle keeps us awake. Mostly when we're sticking the ball in their box from set pieces. The twat. His name is James Oldham apparently. James from Oldham would be more accurate for this bell end. Him completely ignoring their bloke tripping Beautyman when he looks to be away late in the half pretty much sums up his performance.
At the break, I take a wander down for some Northern scoff. Sadly, my hope for some pie & chips is dashed as they're out of chips. That's right, no chips. In the North of England. My parents will be bloody furious, the place has clearly gone to the dogs since they left, no wonder they never bothered moving back! In the end I make do with just the pie and a dab of gravy, does the job at least. Unsurprisingly, Dale fails to reappear after the break but not long after the restart, we have probably our best chance of the night. Tombo gets some room wide and sticks in a cross that Beauts probably should do better with than loop a soft header just over from about 6 yards out. Not long after though, it's game over. A free kick comes in, Worner is again a little slow off the mark and the bloke with the shit hair for them prods in the loose ball.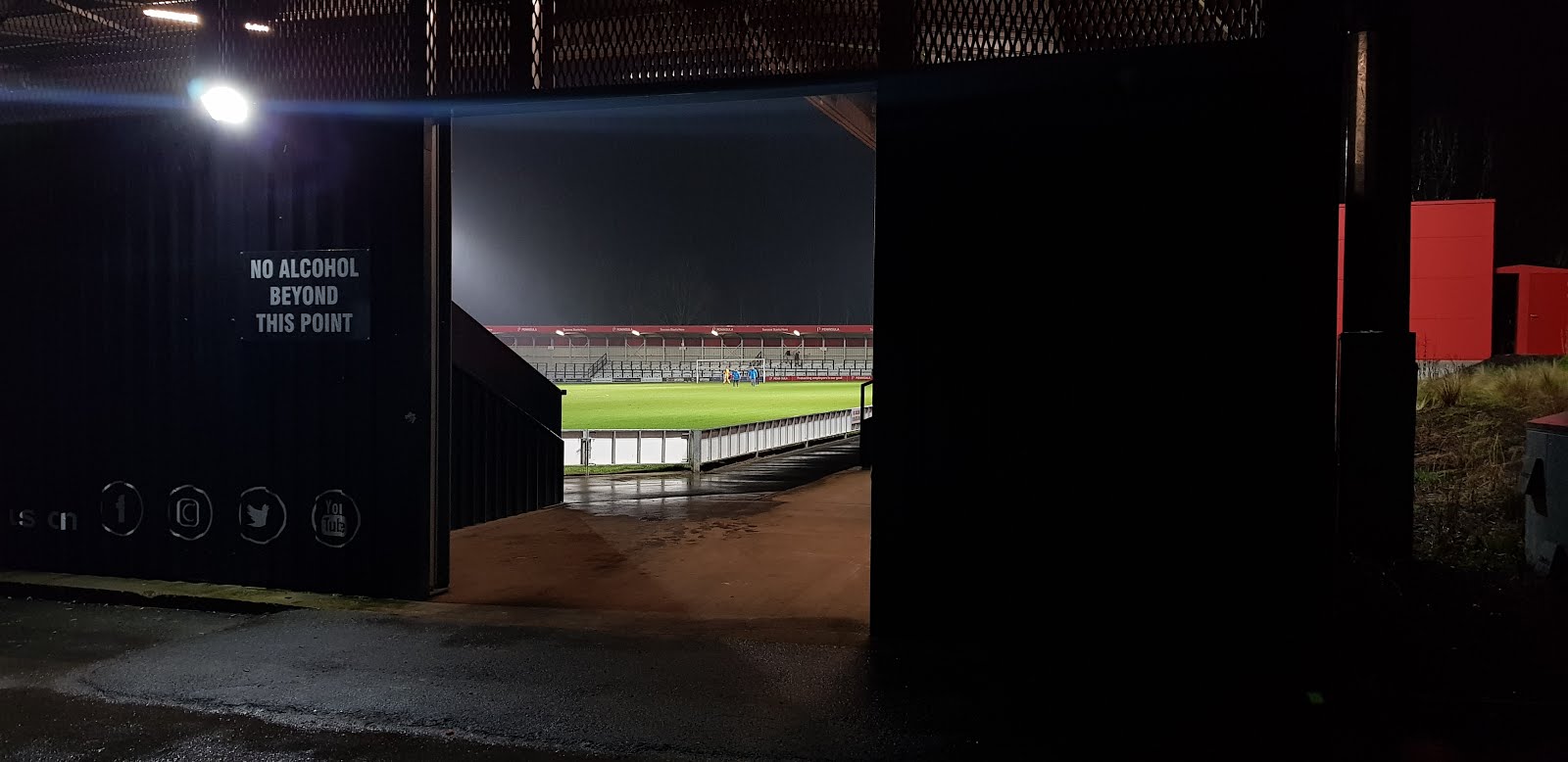 Leaving via the exit.
Once they're 2 up, the hosts finally show a bit more life and Worns has to make a couple of decent saves to keep the goal difference from taking a slap, whilst the only bright spot on the pitch is the appearance of Neset Bellikli in place of Kenny Davis. Apparently signed from SCR, he looks a reasonable prospect and at least buzzes about with a bit of intent and looks ok on the ball. Still, that's all she wrote and we end up with another long midweek away defeat. Still, at least we managed to avoid the last minute kick in the balls we had at Tranmere. And Guiseley. Oh and Halifax….
So with the birthday celebrations somewhat muted by the performance and the result, we head out into the wet evening for our lift home to where the sun always shines, even in the pissing rain. However there's a slight issue here as Mr X has parked his motor at some park and ride place up the road and we have to wait for a fucking bus before we can reclaim his wheels and head back to civilisation. Marvellous. If there's one thing I hate more than bus replacement services, it's 'park and rides'. Why? Because if I'd wanted to travel by bus, I'd have come by fucking bus the whole way. But I didn't, because buses are shit. If I wanted to travel somewhere and only be able to get 99% of the way to my actual destination, I'd fly fucking RyanAir. Still, at least the wait isn't long and we're soon being transported even deeper into the wilds of Northern Manchester. Eventually we're pitched off at what is basically a primary school car park. I note that the facility is very popular too as besides Mr X's Astra, there's about 6 other motors in here tops. Fucks sake, even Dirty Barry gets a better turn out than that up Cheam Park! Right, can we fuck off home now please?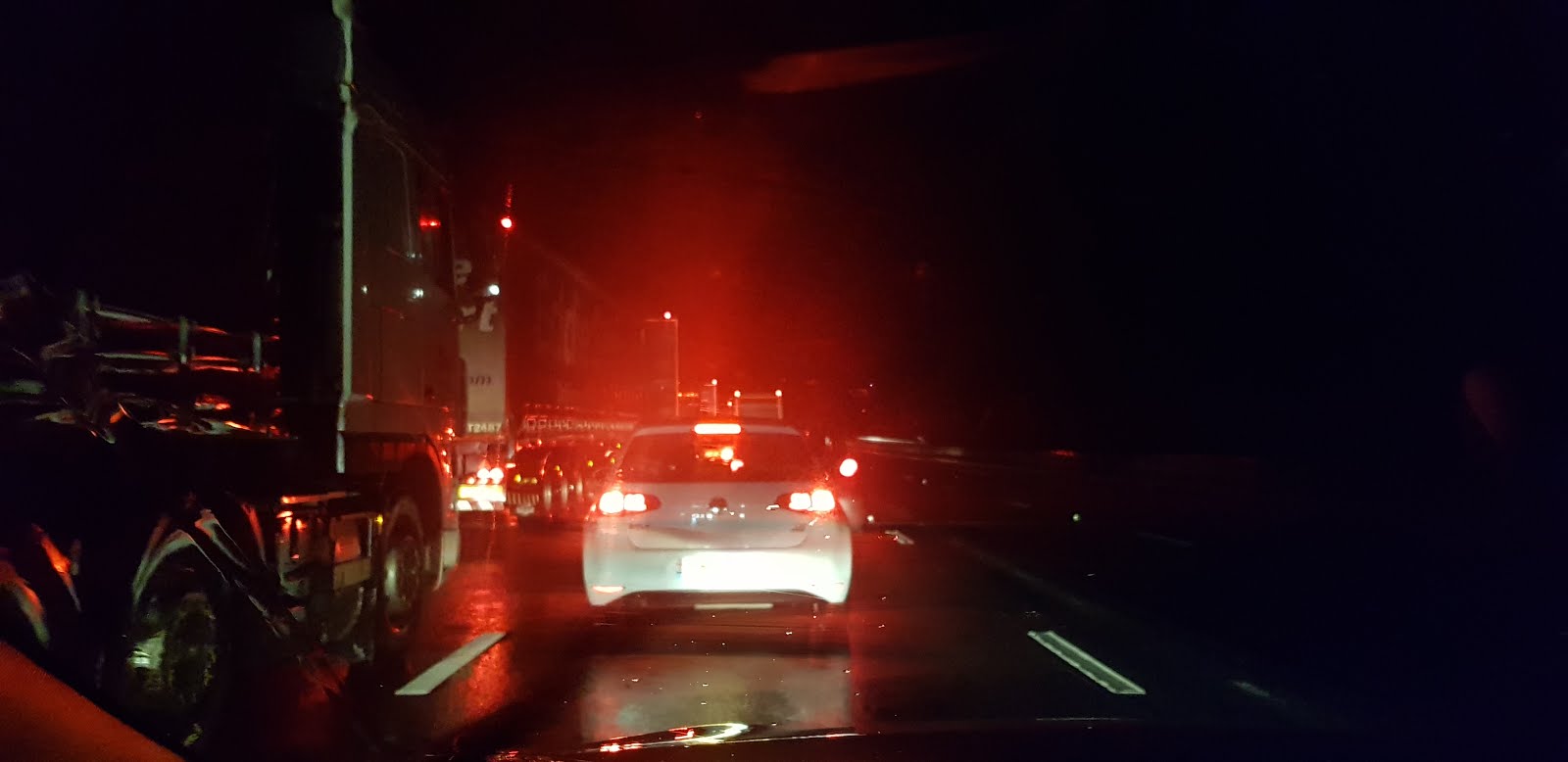 Feck off traffic!
We're soon on the move, although not cheered by the fact that the Man of Mystery has 227 miles worth of fuel in the car, but we have 231 miles to reach home according to the Sat Nav. Now I'm no mathematician, but even I know that's probably not enough. An expensive splash and dash on the motorway at some point awaits us I feel! Further bad news follows shortly after hitting the M6 as we start seeing signs for the inevitable closures that the Highways Department seem to love organising for Tuesday nights when we're playing fucking miles from home. Still, there's not much we can do but press on and hope to be home at some point before Thursday. The usual chatter covers the early journey as we catch up with scores from elsewhere and then we finally rumble up on the motorway closure, albeit the traffic is backed up to the junction before it all actually shuts. A quick Google and Mr X steers the Astra off into the A and B roads around Junction 18. With nowt but stationary red lights for a good couple of miles, even this will surely be quicker than sitting in miles of stationary traffic?
And it is! How do we know? Well, we have conclusive proof. In the form of a distressed Greek calling us as we're just completing the diversion and rejoining the motorway further down. It seems he and Ossie haven't been quite as quick of thought as us and they're still sat in the traffic waiting to get off the M6! Ouch. "The Sat Nav reckons I'll get to Beaconsfield Services for 11:20 tomorrow morning" he wails, referring to the meet point he'd agreed to swap from Ossie's car and back to ours for the final leg of the journey. Of course, to the delight of everyone, Mr X has this all on hands free so all passengers can join in with the conversation. And naturally, all present are fully sympathetic of his predicament and we reassure him there's absolutely no fucking way on earth we'll be waiting for him at Beaconsfield now. You know us, "No man left behind, except…" and all that. And this is probably about as mutually inconvenient as you can get.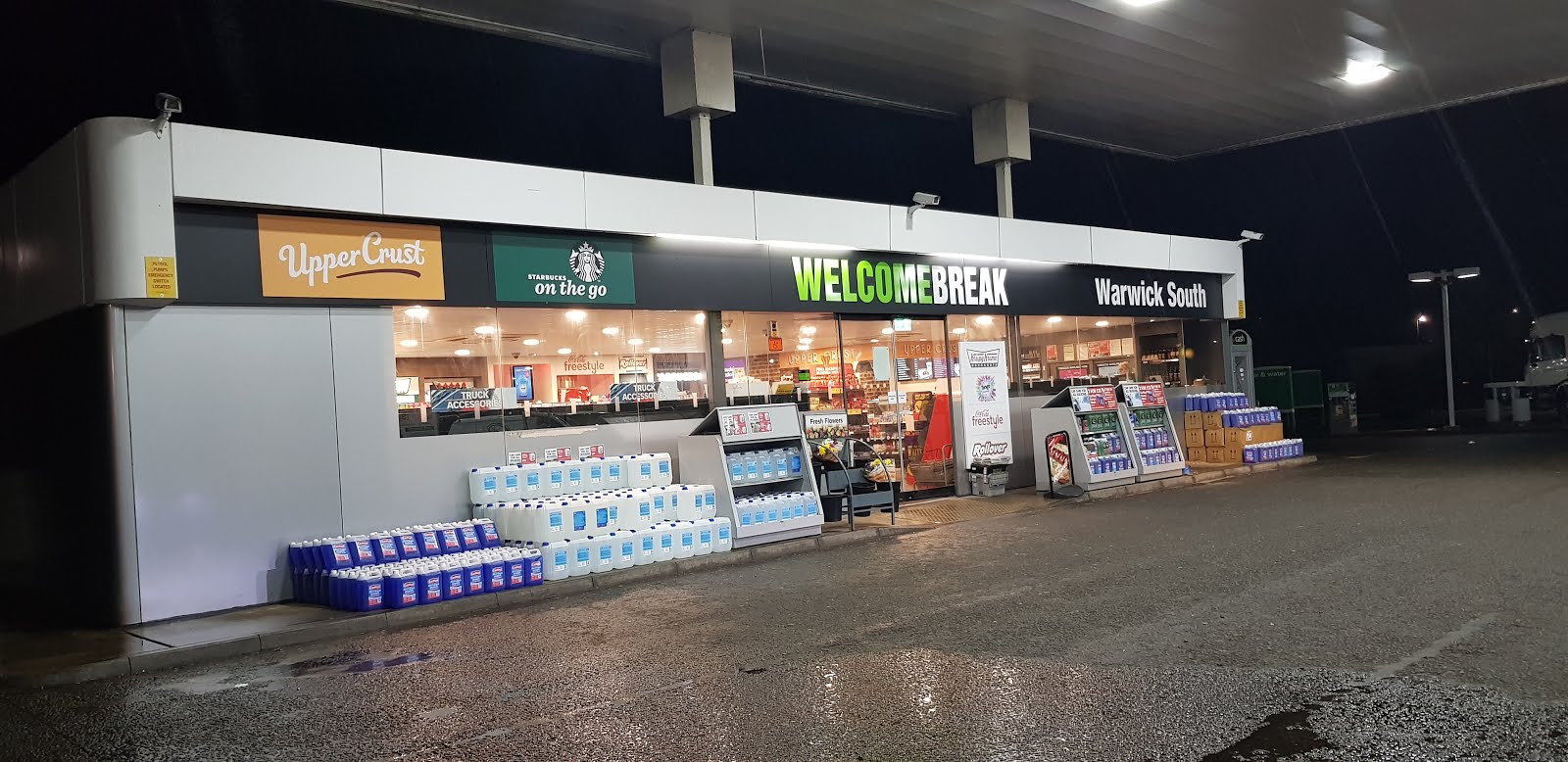 Snacks!
After this, we settle in for the long slog home through the incessant rain that means we can't even bend the national speed limit a little to make up some time. A wise decision as it happens, as we see at least two motors stuffed into the central reservation along the way, no doubt having got there via the wonders of aquaplaning. The fuel situation I mentioned earlier eventually means we have to make a quick stop at Warwick but on the upside this at least allows some snacks and Ribena to be obtained for the final leg, the rain however refuses to relent and hounds us all the way home.
Finally as the clock ticks towards 3am, I'm unceremoniously dumped outside HQ by the man of mystery and head indoors to pass out on the couch. Got to be up for work again in about three and a half hours, so sod wasting time going all the way to the bedroom.
I wonder where Greek is?
Taz