So here it is, Merry Christmas and everybody's having fun! Well, unless you've had a gut full of enough grub to feed a small African village for a month topped off with the sort of quantity of gin required to euthanize an Elephant. Then you might have passed from the 'having fun' phase and be more into the 'wishing for a swift and painless death' stage of the holiday celebrations. I know I have.
As touched upon by my esteemed colleague and the PROWS foremost turnstile aficionado, Totts in the Boxing Dayblog, I found myself in the latter state when I rocked up at GGL to enjoy the Bromley game. Still, at least we won and I got to slope off pretty much straight after to join my family for yet another gathering and another fuck load of grub. So much so, I'm thinking I might have to take up some sort of sportingexercise in the New Year to get back in shape. And with what I've tucked away this festive period, I think Sumo wrestling might be an appropriate choice.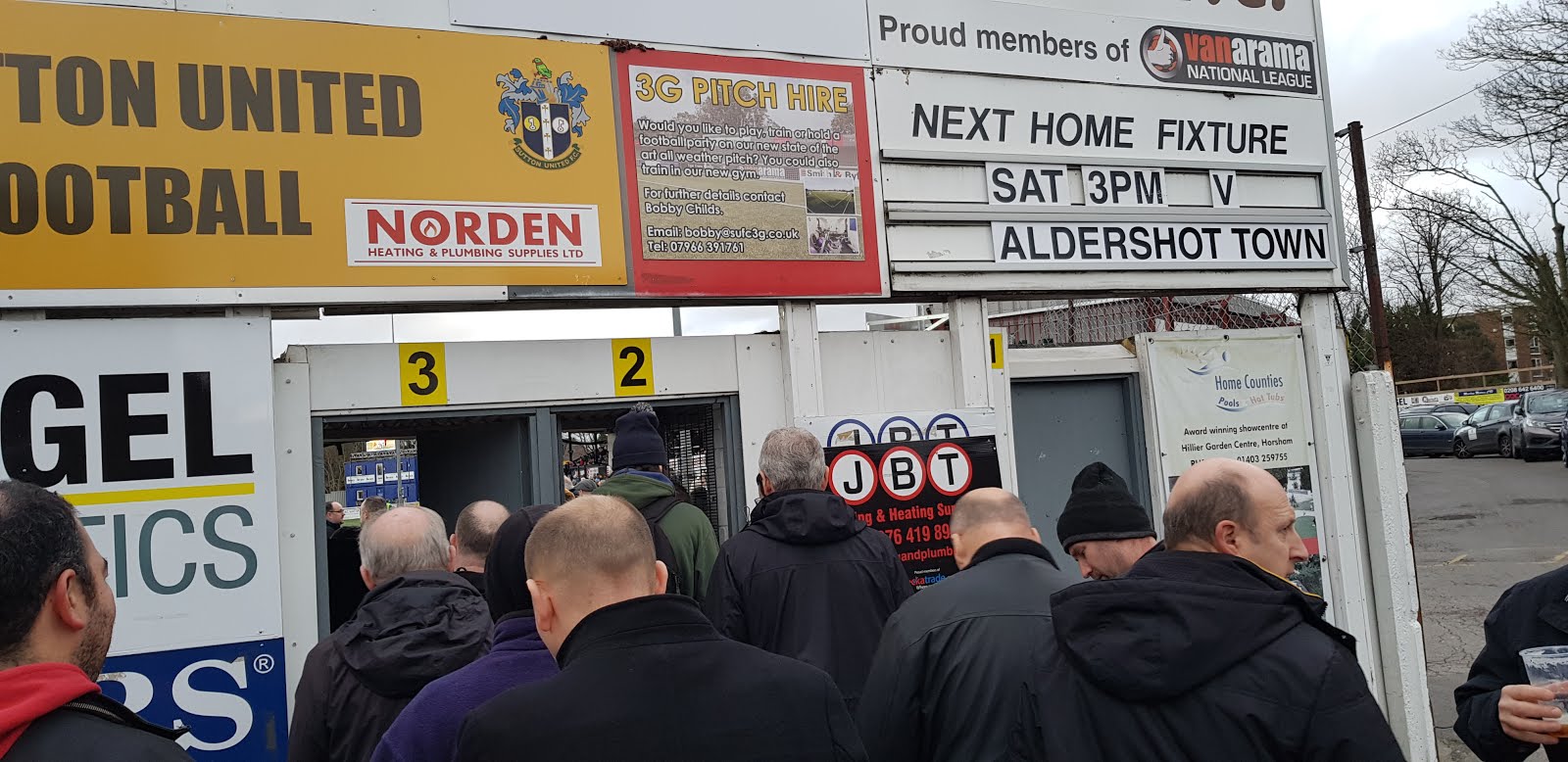 Back to church….
With all this boozing and eating combined with doing bugger all, I depart HQ unfashionably late thanks to yet another nice fat Xmas lie in. Still, a bus is on scene soon enough and after the customary stop for scoff and Ribena at a popular high street baked goods emporium I stroll down to the lane to see what herberts await in the bar. But I think I can guess nonetheless.
As I head in, the usual posh pre-match luncheon is underway in the Times Square (or whatever it's called these days) Lounge and the players bar looks busy. It's not really, it's just all the idiots I know standing at that end of the bar cluttering the place up and making it look busy. Same thing I guess. Greetings are made and I head for the bar for a pint, just as I get there, Greek arrives. There's to be no escape. So with two drinks in, we shuffle over a bit to watch the second half of Barrow v Salford on the box. The hosts are a goal to the good and the visitors a man down. Surely a home win and another defeat for the moneybags Class of 92 favourites looms? Well, sort of. From nowhere Barrow let them score a worldy to level, then score a worldy themselves to retake the lead before fucking it up and letting in a soft leveller almost straight away. Still, the real entertainment is yet to come with the Cumbrians nodding in a winner at the death that draws a big cheer in the bar. If it pleasedamused us no end, imagine how it was recieved in places like Wrexham??
Good disclaimer
One talking point from the late goal is the Salford gaffer getting right up in the 4th officials boat over the late corner which provided the winner. For this he gets a yellow card, which is a bit fucking rich given Bairdy's red at Halifax after he was a little vocal over their bloke only getting a caution for cutting JC in half with a nasty lunge right on the touchline. Typical National League refs. We're moaning about the useless bastards when they're not even doing our games!
Despite the constant diet of pigs in blankets, Jacobs crackers and Quality street over the last few days, it seems everyone is a little less sluggish today unlike myself on Boxing Day and pre-match there's a decent flow of beverages to get everyone set for the no doubt enthralling 90 mins of action to follow. We also do some sniffing around for any news on what Totts has insisted we call 'FATGATE', but what everyone else is seemingly referring to as "Fucks sake, we thought we were done with that long distance bollocks for this season and now we'll probably have to go to Spennymoor". Totts suggestion is admittedly probably the snappier of the two, especially when it comes to hashtags and other such modern activities. Which is in itself unusual. Sadly, the usual contacts are remaining tight lipped so I guess we'll just have to wait until the FA decide to pull their fingers out, all while train fares to Durham head well north of 100 quid. Cheers lads. No no, you take your time.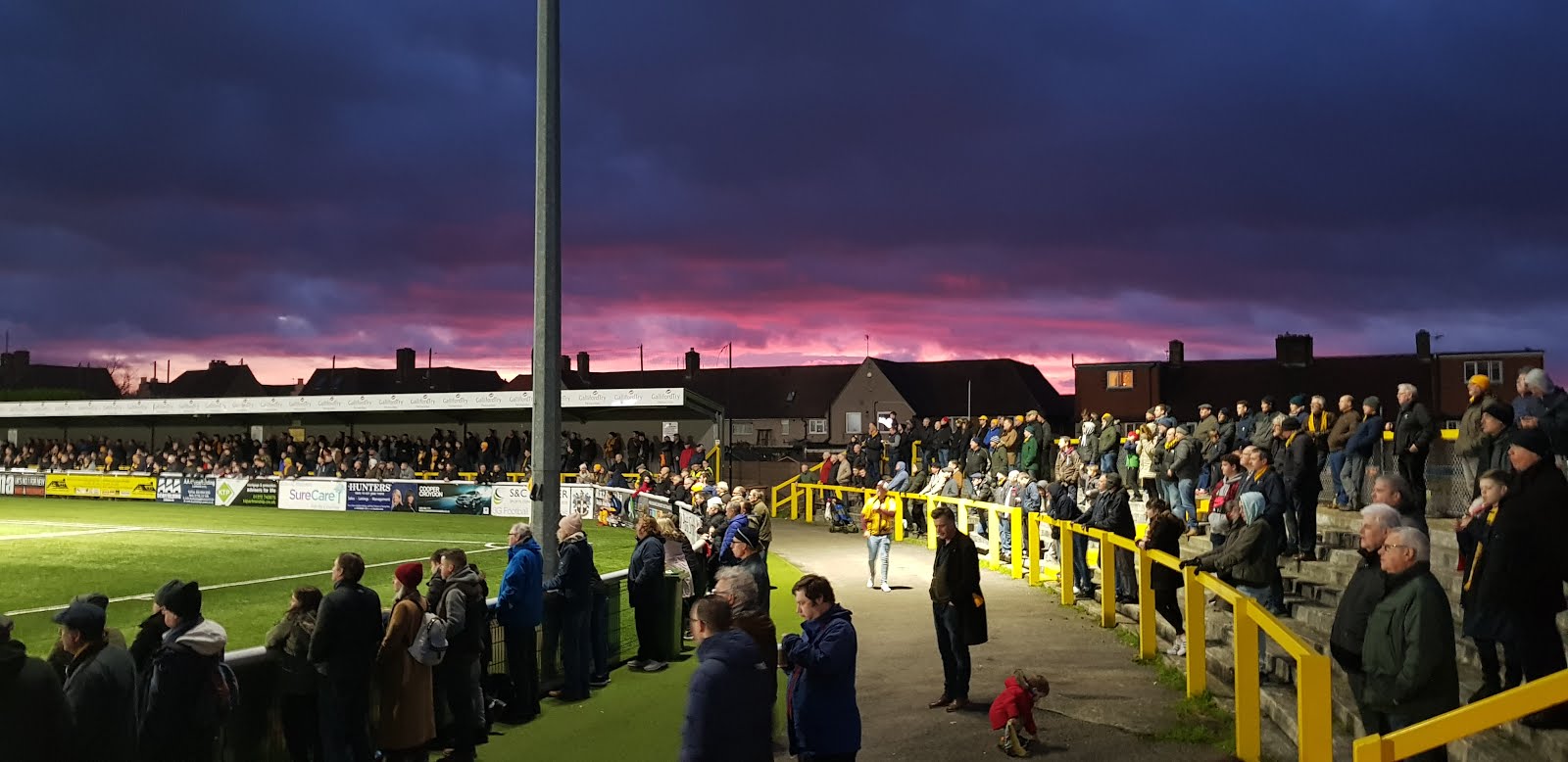 Sunset
Elsewhere in the bar, AB is once more staffing the 'pop up shop', which is basically clever marketing speak for 'tatty indoor market stall'. Still, it's doing a brisk trade which is probably down to it being operated by a man in a nice suit and tie. Although we're not sure about the bad recorder playing, which gives it all a bit of a two-bob Cairo bazaar vibe. All that's missing is the snake in the bloody basket. This is somewhat countered though by some genuine showbiz glamour as both the Vines brothers, Tim & Jeremy, are in the house no doubt having enjoyed the pre-match feed up. I tell you, it's like fucking Hollywood Boulevard in here sometimes.
Butler, Bennett, Collins, Davis, Toure, Ayunga, Eastmond, Bailey, Beautyman, Pearce, Williams SUBS: Beckwith, Bolwinra, Taylor, Thomas-Asante, McQueen.
All the talk before the game was about getting into the oppo early given their poor form and the fact they're struggling for fit bodies currently. Get 'em done and get 'em done quick. Seems Dos and the management have had the same idea and the U's come out of the blocks hard from the first whistle. Before the visitors can settle, a long ball over the top is chased by Beautyman like a terrier after a tennis ball on Collingwood Rec. A defender gets there first, but he leaves his little nod back to the keeper well short and Beauts continues his dash, toeing the ball past the keeper and into the net. Three minutes on the clock and we're in front. Good start lads, make it better.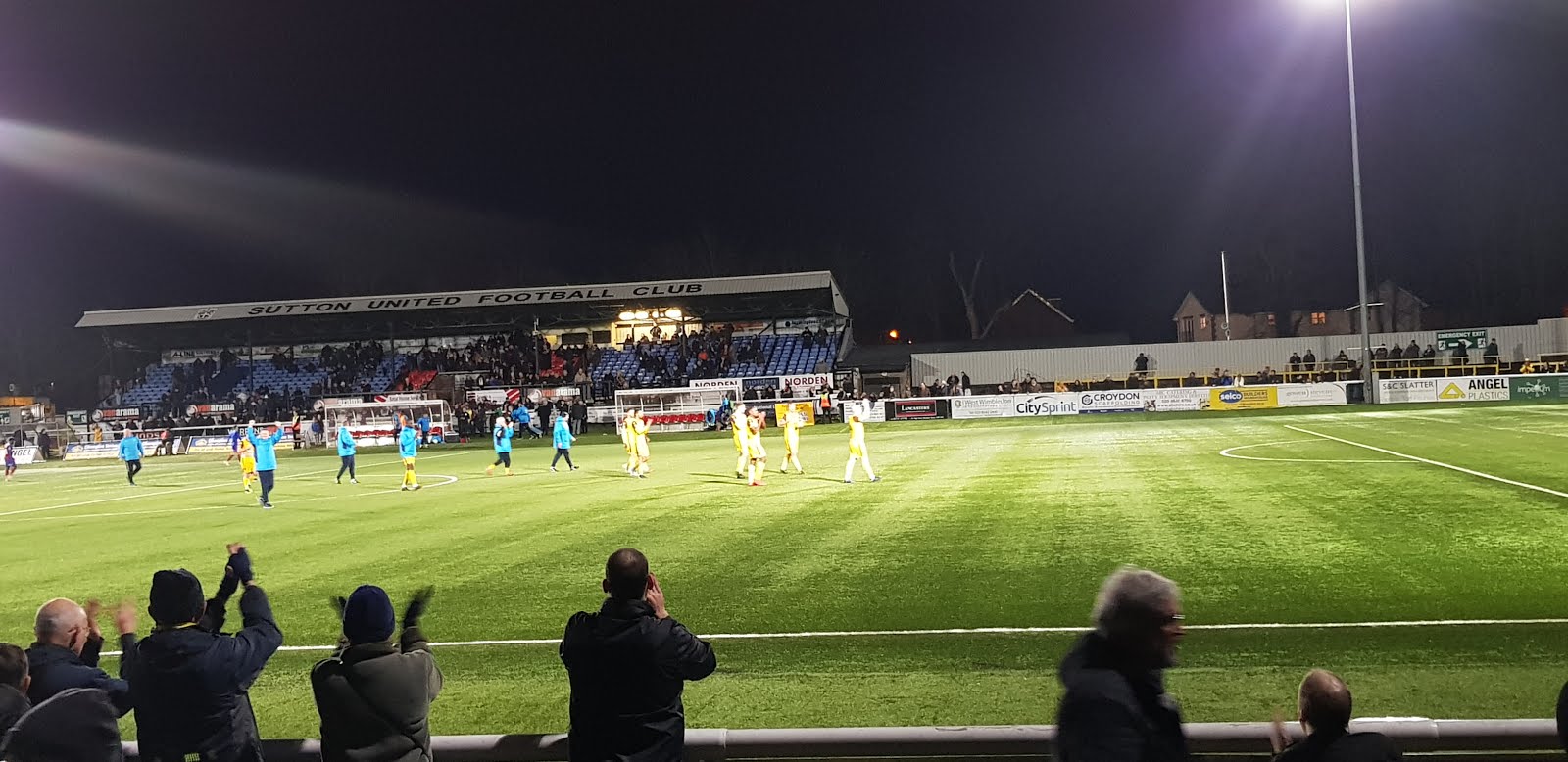 Applause
It gets even better two mins later. Butler launches a free kick from just inside our half into the box, JC gets up and cushions a header towards the edge of the 6 yard box and Brett Williams rattles it into the back of the net for his first U's goal and against a former club no less. Six minutes played, 2-0. Could this be the game where we finally click and dish out a long overdue slapping? Er, not really. Whilst we're on top for the first 20, we fail to add any other decent chances let alone more goals. But the visitors haven't exactly done much in response and look like a side short on confidence and form. So the last thing they'll be needing is a complete fluke to give them some desperately needed self belief. Ah fuck, I went and said it…
An attack develops in our half and as Pearce and Bennett move in to close down, a speculative shot hits Dale's boot and loops almost comically up and perfectly over a stranded Butler and into the back of the net. Chalk another one up on the "Done fuck all but are right back in it" list. Anyone remember Dover here? The rest of the half doesn't offer much in the way of excitement. We're still the better side, but chances are few and far between from both sides and we head into the break with the scoreline unchanged.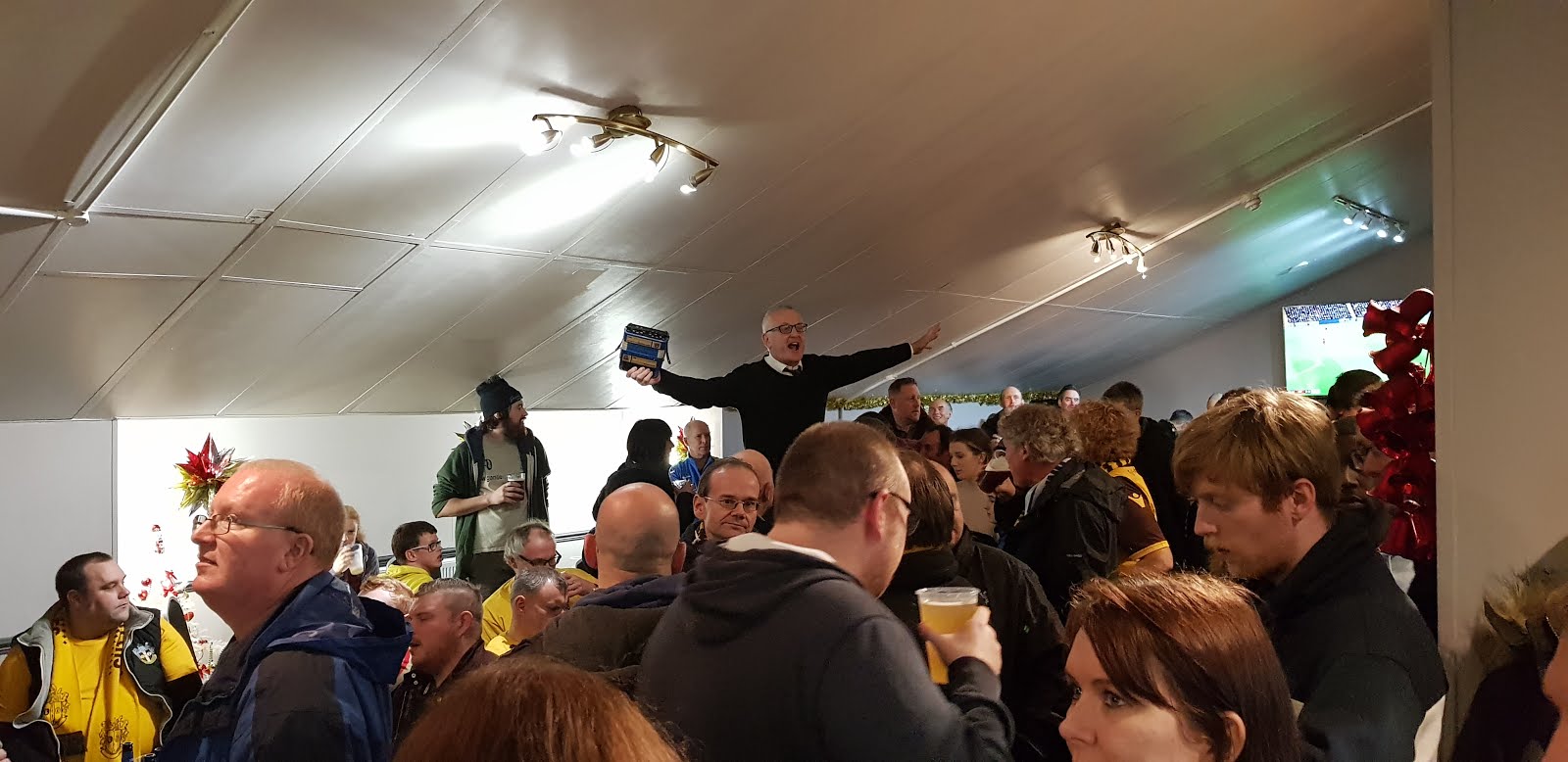 Shouty man with acordian
Whilst the usual mob head for the bar, I stick around on the Shoebox and catch up with some of the faces who'd missed Boxing Day. The main topic of discussion being Rax's lack of a haircut over the last 10 years. I know, all the big current affairs get covered on this side of GGL. Amazing we've never been invited on Question Time to be honest.
With that spawny goal to give them hope, the visitors show a little more purpose in the 2nd half, but our defence largely holds firm. The best opportunity for them comes from a free-kick out wide that their bloke goes direct for goal with and it flashes just over Butler's crossbar. Our subs arrive and we freshen up the attack with Thomas-Asante and Tombo, but only the former has any real sort of impact, driving at the oppo, he cracks a shot just too high and wide. The game largely dies at the end with us running the clock down, with Butler being the biggest culprit which is probably why there's 6 added minutes to endure right at the end. The last real event though is Bradley T-A taking the ball into the corner and being fouled all the way. Nothing's given and when a retribution trip comes after he's lost the ball, a short spell of handbags ensues. Of course, we get two yellows from it and their main culprit the number 4 gets sod all. Poxy refs.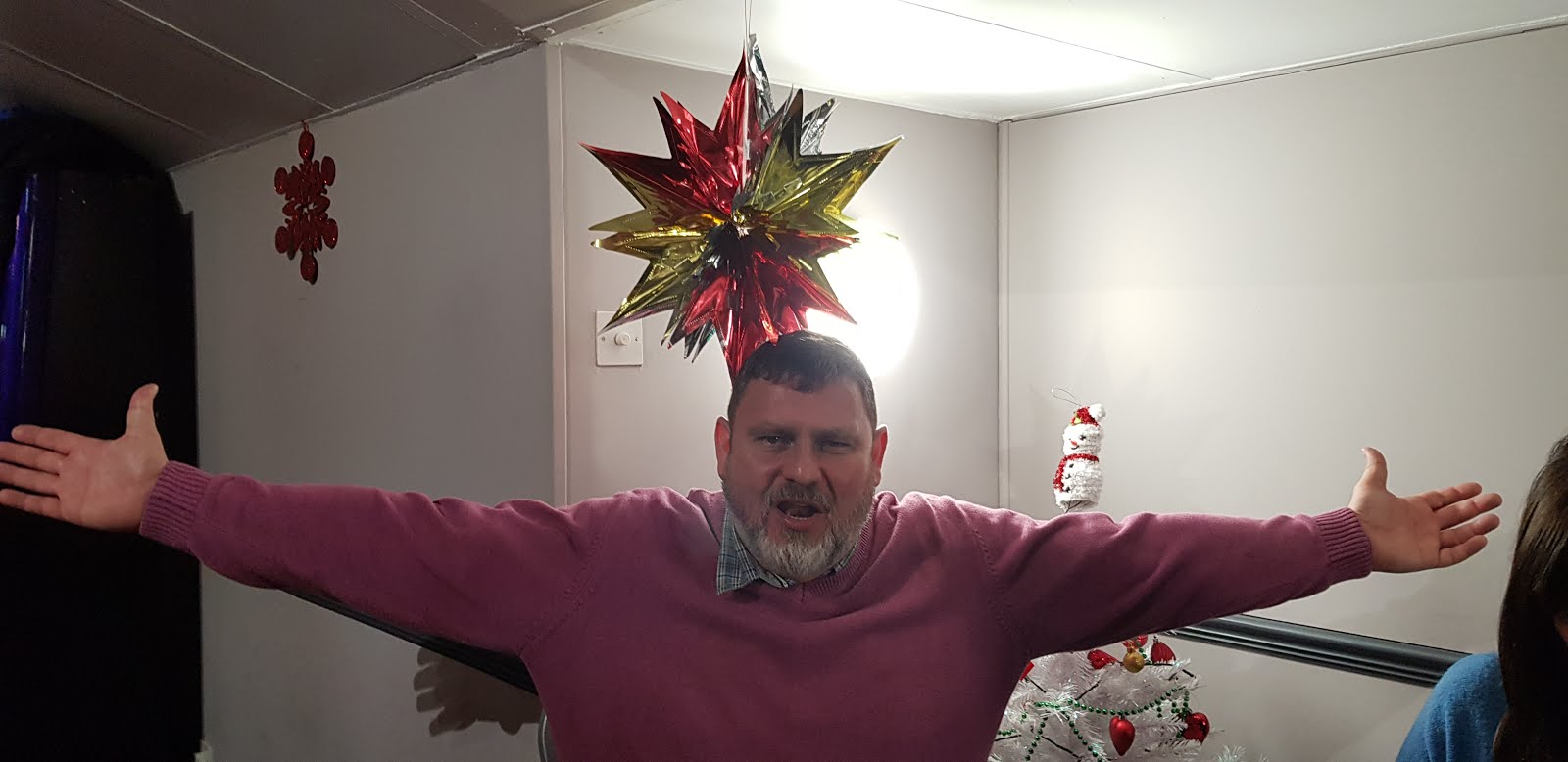 "Iiiiiiitttt's Chriiiiiiiiiiiiiistmas!"
Thankfully though, they're ultimately not good enough to force the issue and we see the game out to claim another 3 points and our third straight win. Naturally, it's not enough to shift us out of the bloody 8th place we seem to have our arses wedged into. Must be all that Quality Street?
Back in the bar, the mood is unsurprisingly a good one given the little run we're on. That and everyone's no doubt still half cut from all the seasonal activities. As the booze starts to flow, AB gets his Strikers Are Key stuff done and then we settle in with pints to watch the Liverpool take on Arsenal. It's a bit one sided in the end and I have to step in several times to stop Nat our resident Gooner from bottling Pete who is a plastic Mickey. Proper moody scenes and no mistake. Still, despite this bad blood the beers keep on coming thick and fast. It would seem that everyone's on one today. And why not, it's fucking Christmas after all.
The COC's contribute to the party atmosphere by forming a barrier around the jukebox to stop Robbo putting his mid-90's pop shit on for as long as possible. Or as one of their number puts it "COC blocking" him. Good work lads, good work. Both physically and with the branding. Really top notch.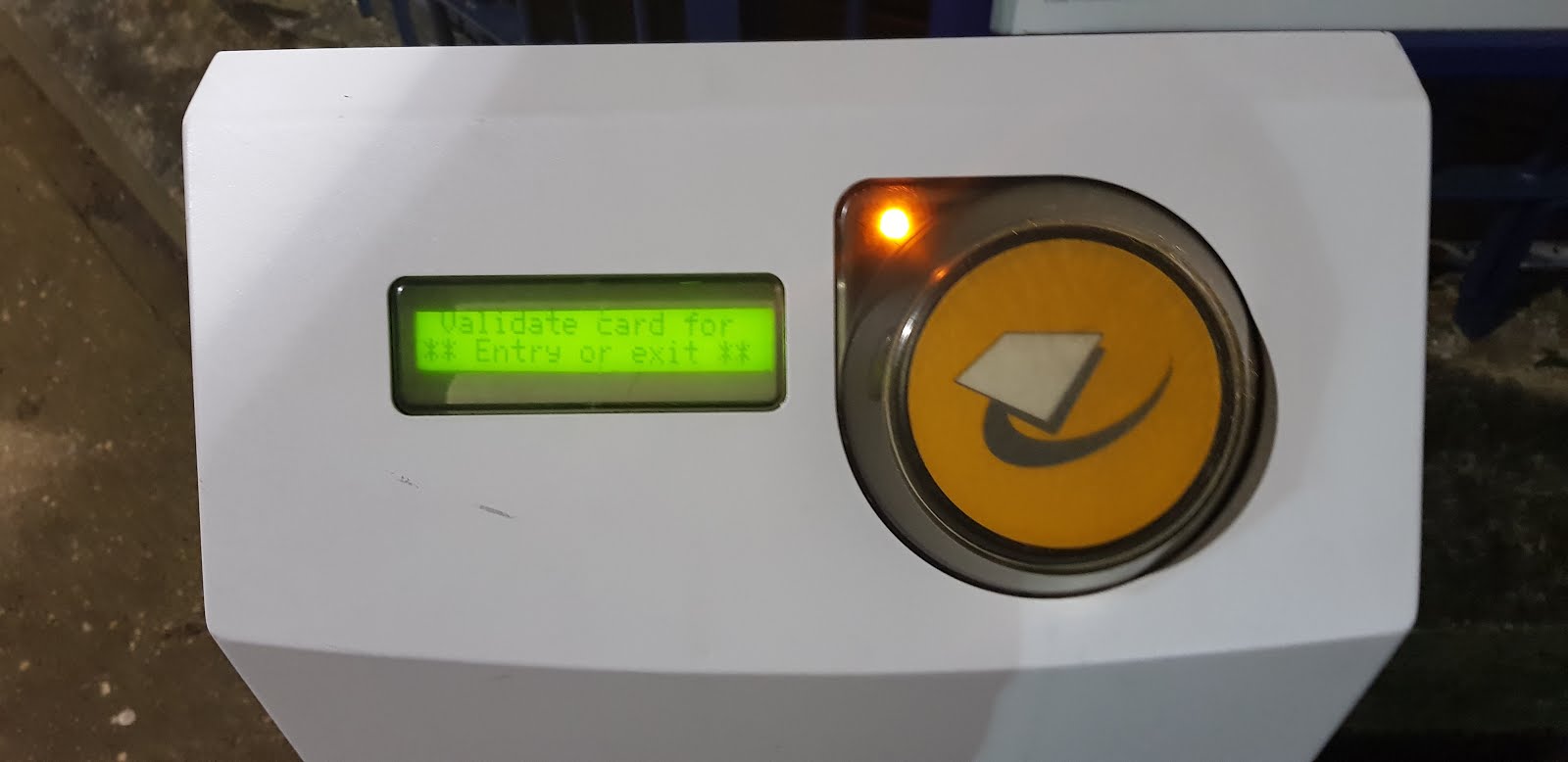 Touching in
With time pressing on and the session fast accelerating into the carnage I know will follow, I start to plan my exit. With Mrs Taz at home expecting dinner, I get her to order us up an Indian and I manage to escape the drinking in time to dart round to West Sutton international for the 10 past 8 train back to the Badlands. Thankfully I'm home a few minutes before the nice man from Just Eat rocks up with the scran and we tuck into yet another massive feast whilst we watch a popular motion picture on the telly. Elsewhere, the super top secret, VIP, invitation only Gandermonium whatsapp group has revealed that pizzas have been ordered in for the remaining pissheads no doubt still boozing the night away and feeding nuggets into the jukebox at the club.
Just like old times. Out with the old year and in with the not so new it seems!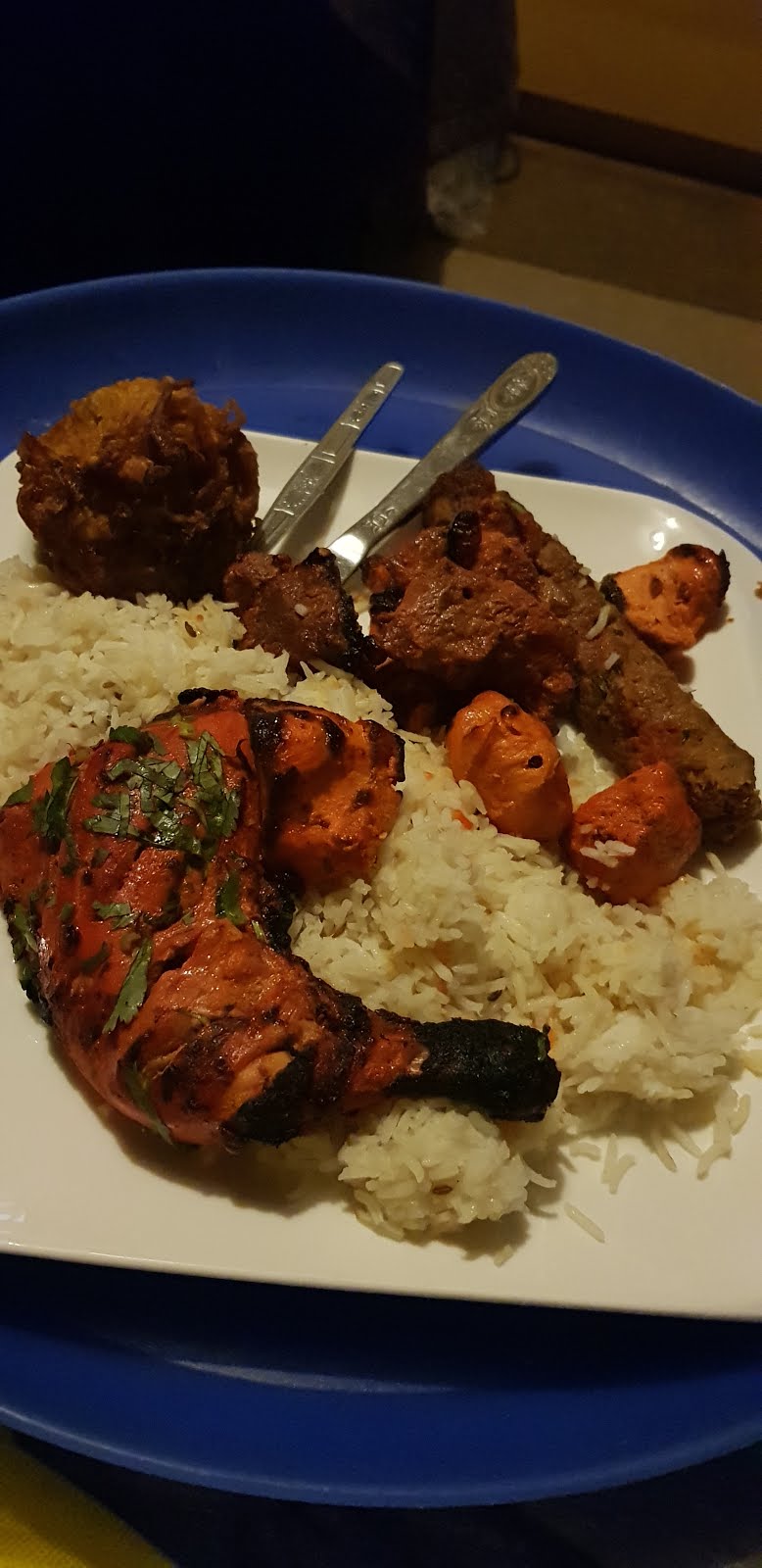 Noms
See you at Bromley (again!) if you can be arsed. It is on the telly you know.
Taz