Despite being Non-League sad sacks who follow our little club up and down the land to such awe inspiring locations as Barrow, Hartlepool and Solihull, even we need the occasional break. A chance to decompress and experience what some would call 'normal' life on a Saturday afternoon during the football season, like what those who are slightly less fortunate that us not to live such a non-stop rock and roll lifestyle of endless drinking, Virgin Trains seat reservations and taking the piss out of Dukey's Windows Phone as ours.
And obviously by 'we' needing a break, I mean me. There's no way some of our idiots like the aforementioned obsolete smart phone owning buffoon would dream of missing a game. I mean, seriously? Duck Gateshead away? Like fuck. I however, have no such qualms these days. Mainly as I consider myself moderately sane. Ok, some might not agree with that particular personal diagnosis, a qualified psychiatrist for starters, but there you have it. It's my fucking blog, it's my fucking point of view and I'm damn well sticking to it thank you very much. As the flat capped one touched on in his missive from up near the 'Toon', the trains for that one were somewhat on the pricey side. Over 90 sovs in fact. And that was for the weekend, doing a day trip was a mere tenner less.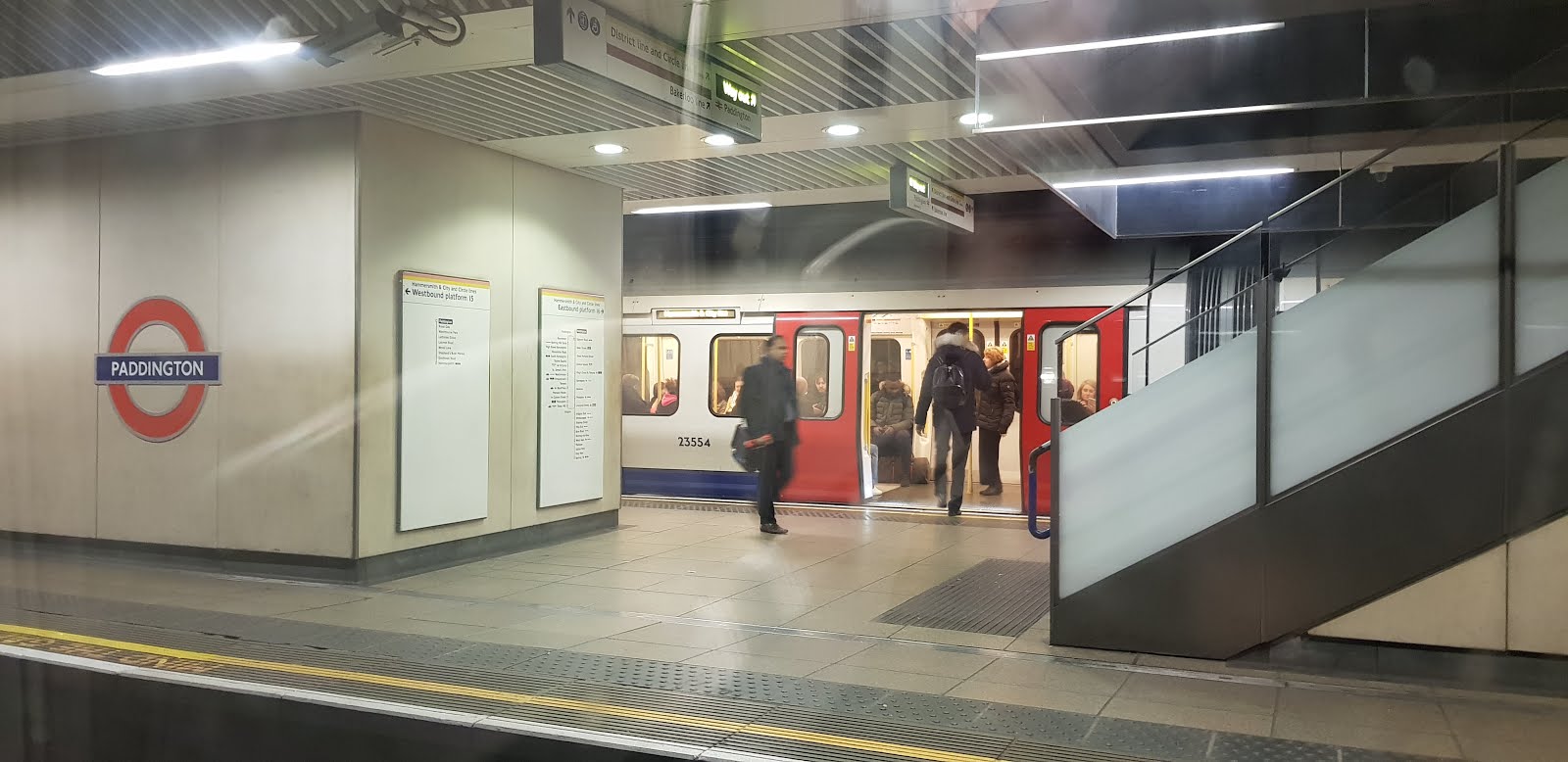 Transportation
In my current state of having less cash on my hip than your average Venezuelan loan shark, this was an expenditure I was not prepared to make. There was also the small matter of it being Mrs Taz's birthday that weekend. So instead of being out on the lash in Newcastle after a dour 0-0 draw, I was instead up in London paying a visit to the Royal Academy of Arts for an Exhibition followed by a slap up Wagamama's after. This of course meant a happy Mrs Taz along with my testicles remaining attached to my person. Like I said, moderately sane. No, you fuck off.
One thing I will note from my dip into the world of culture vulturing however is the amount of attractive young ladies attending such occasions to admire what is essentially a room full of early 20th Century Viennese wank bank material courtesy of Herr Klimt and his mate Egon Schiele. If only I'd known this 20 years ago, I'd have fucked off a few more games back then an'all to broaden my cultural horizons. Still, at my age it's now useless info to be honest, so probably more something for you younger bucks out there to ponder I suppose. Have that one on me, no charge.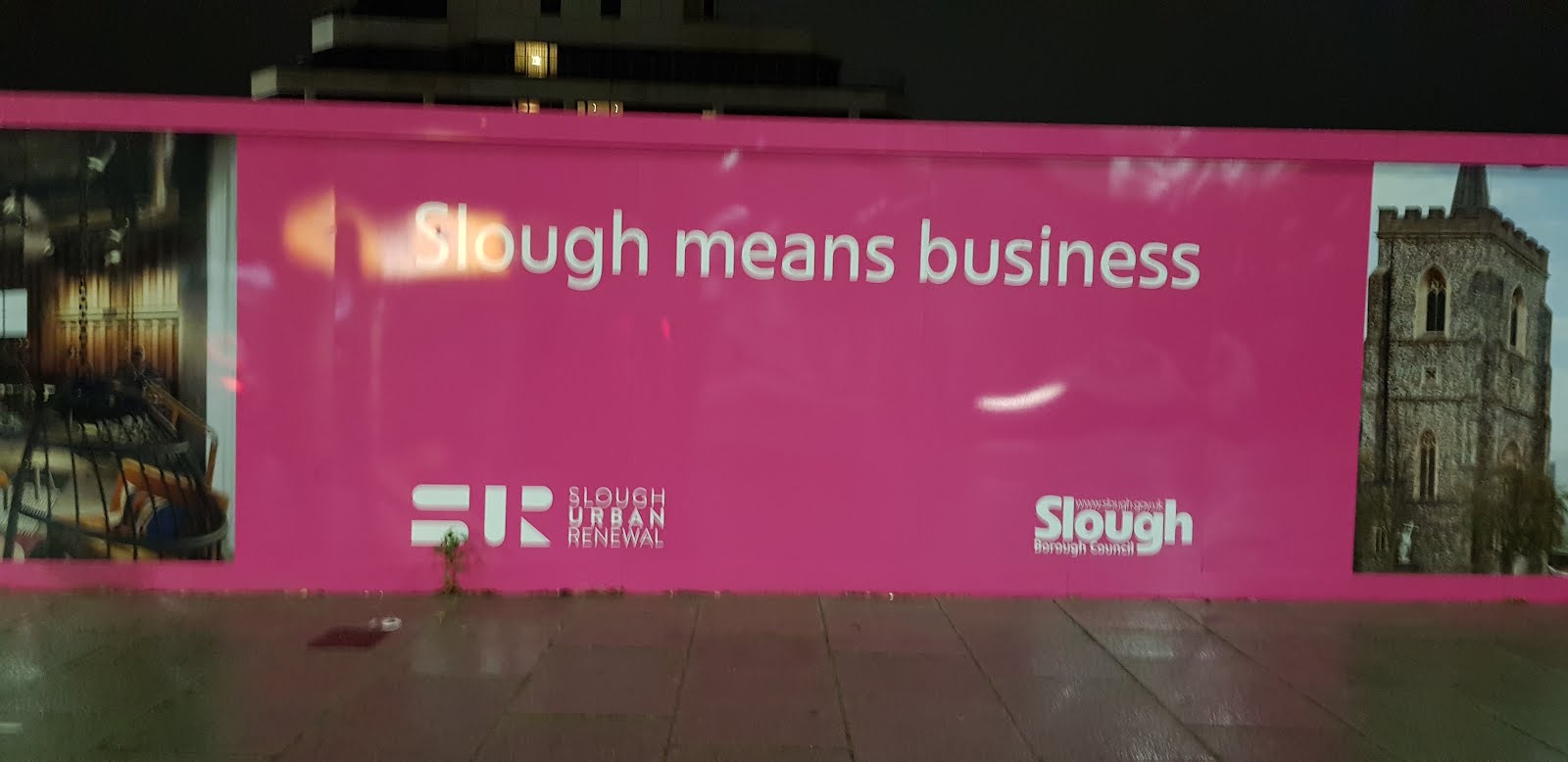 Well, that's ominous…
Having had the weekend off' and the game at Gateshead being reported by parties there present as 'fucking dull', combined with the previous attempt to do away with Slough the previous Saturday also ending goalless, I think it's fair to say I wasn't exactly chomping at the bit and counting down the minutes to the replay. I mean, it's in fucking Slough for starters. The most interesting thing to come out of Slough is 'The Office' and unlike our own hit comedy 'Phoneshop', it wasn't even actually filmed there (they actually used an old office block in Teddington fact fans). I don't find it even remotely funny either, so it's hardly a glowing reference for the place. To make matters worse, unlike the majority, it's not even a new ground for me, thanks to the visit I paid to watch Panjab v United Korea in the CONIFA World Cup back in the summer. Still, I guess a Tuesday night in Slough is better than sitting at home doing bugger all, right? RIGHT?
Planning to hit Paddington for just before 6pm so I can get some scoff in with a pint at the other end, I depart the office as planned and head for the tube. I'm just a few stops along at Moorgate, so I should be at my destination to catch the 5:57 train no problem. Like fuck. For some odd reason, the tube takes a good 40 minutes to trundle its merry way to London's Western rail terminus and instead of heading off to Berkshire, I'm emerging onto the concourse at precisely the time my train is due to leave. Naturally, Loffers who'd agreed to meet up and accompany me on the journey has invoked Gandermonium Rule number 1 and fucked off on the 5:57. Fair play, I know the rules. Mutually inconvenient and all that.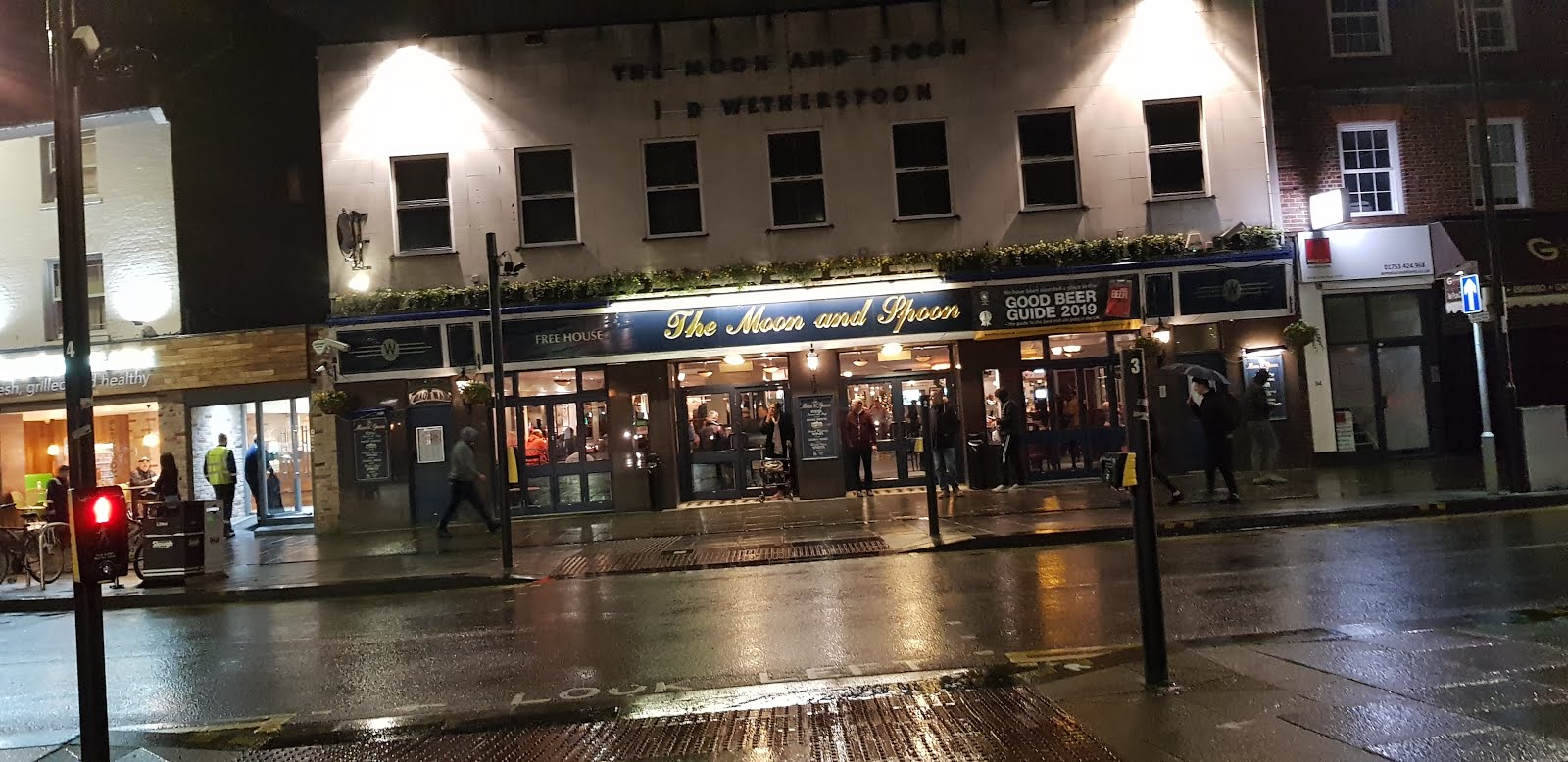 Imaginative lads, very imaginative.
So, with a ticket eventually sorted after watching the bloke in front of me pay for a ticket to Bristol in what seems like mostly fucking 10 pence pieces at the machine, I instead head for the 10 past to get a seat and curl up in a corner for a snooze whilst my mobile charges. 35 mins later and 15 later than I'd hoped, I amble into the imaginatively monikered local Spoons to find a few familiar faces cluttering the place up. Right, sod food, I need a pint! Beer sorted, I get filled in on some of the details from the weekend first hand, but mostly the antics of some local yoof and that someone fell out of bed during the night. Sounds like I missed a right banger and no mistake.
I make the most of the time available and having necked my beer, do what any sensible person would do and get another one. It is cold out after all so an additional layer to the beer overcoat would be welcome. And I'm about to watch us play, which is rarely advisable sober, so it seems sensible from a number of viewpoints. I neck this in double quick time and leave with the rest of the firm for the short walk down the road in the freezing cold drizzle to Slough's new gaff. On the way down, we pass a road called Shaggy Calf Lane which raises a chuckle from all assembled. I depart the scene a bit rapidly though when Totts appears to get himself a pic of the road sign whilst mumbling something about Dirty Barry. And given the lack of adequate street lighting at this spot, it's better to be safe than sorry I always say.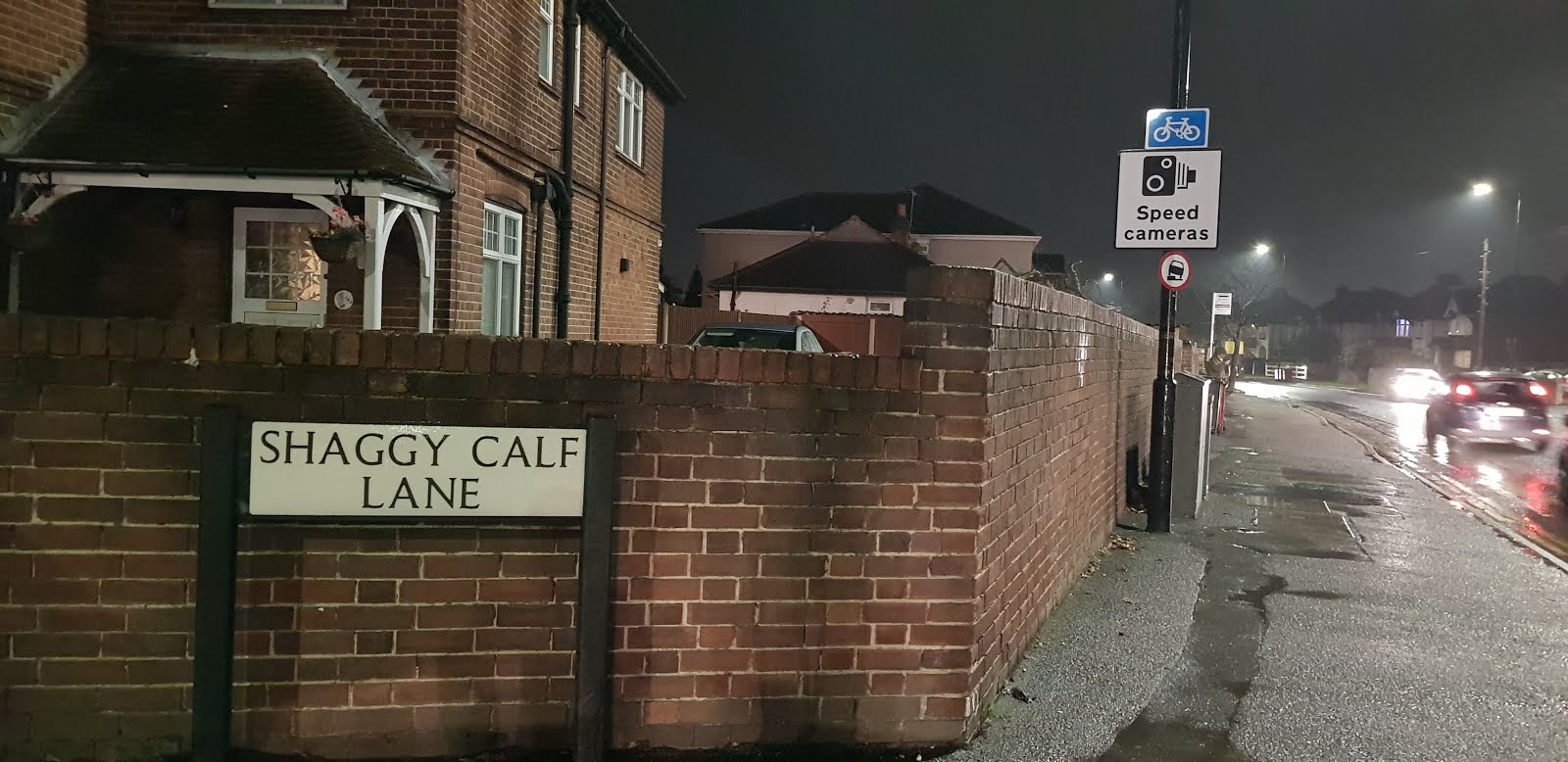 Don't start….
Approaching the ground, we discover that an odd form of segregation is in place. Rather than give us one of the covered ends, they'd simply given us the small seated stand on the far side. This means an arse ache of a walk round and that all the bogsfood outlets are actually outside the ground. Worryingly, as I enter, some bloke is sweeping away a huge puddle of white foam from outside the pissing portakabin which leads me to believe that either someones had a terrible accident with the hand wash, or the aforementioned Barry of the Dirty variety decided to stop off in here to clean up before kick off after a sojourn in Shaggy Calf Lane.
With the weather being less than friendly, the little stand that is to be our home this evening is probably a little busier than they'd have anticipated as everyone huddles together in every available space to maximise both body heat and the roof above to protect them from the elements. In the end, I get stuck stood in amongst the Yoof and the B-Team in an aisle next to Steve. Oh well, at least it'll be loud if nothing else I guess.
Worner, Bennett, Thomas, Beckwith, Clough, Collins, Ayunga, Eastmond, W.Brown, Beautyman, Taylor. SUBS: Bolwinra, Davis, Cadogan, Wishart, Drinan, Brown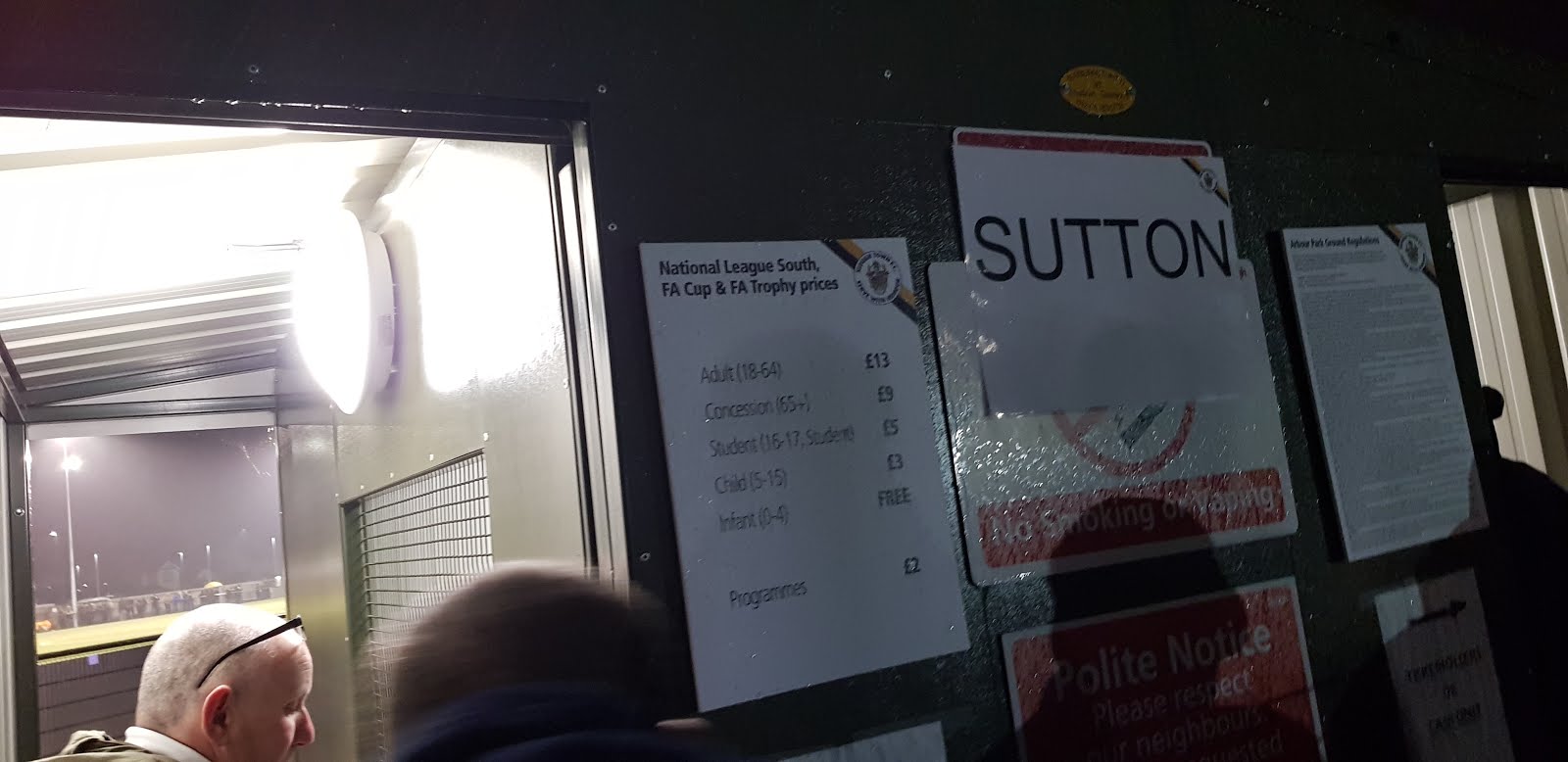 Yeah, that's us. What of it?
Unsurprisingly, Dos has stuck with Clough in his temporary attacking role in the centre up top for this one. But the rest of the line up isn't much of a surprise really. For the first couple of minutes, the hosts start brightly and look to make an early breakthrough with a couple of quick corners earned down the left. But they're dealt with without any drama and we slowly wake up and get into the game. There's a couple of movements forward that break down in their half before Cloughie has a bit of a gallop down the line, bringing the ball away from a failed attack. He feeds Jose on the overlap and he checks, cuts in and tries his luck with a cross shot that picks out Beauts right in front of the keeper and he rams the ball home to give the U's the lead. Finally, a bloody goal!
Beauts then has a shot deflected wide from the edge of the box for a corner before a few minutes later, a ball forward finds Clough about 20 yards out. He brings the ball down on his chest and belies his big centre back exterior by cracking off an effort on the half volley that beats Turner hands down and thuds back off the Slough crossbar. Following this bright first 20 though, the game becomes more even and despite the hosts getting a lot more of the ball, they don't really cause us that many problems with most of their balls into the box either running out of play or going straight to Worns. They do create one decent chance late in the half when a ball in from the left picks out the 10 unmarked between the centre backs about 8 yards out, but he only manages to direct a weedy header into Worner's arms. They then finish the half with a pull back and shot at the near post that's deflected wide by Bennett.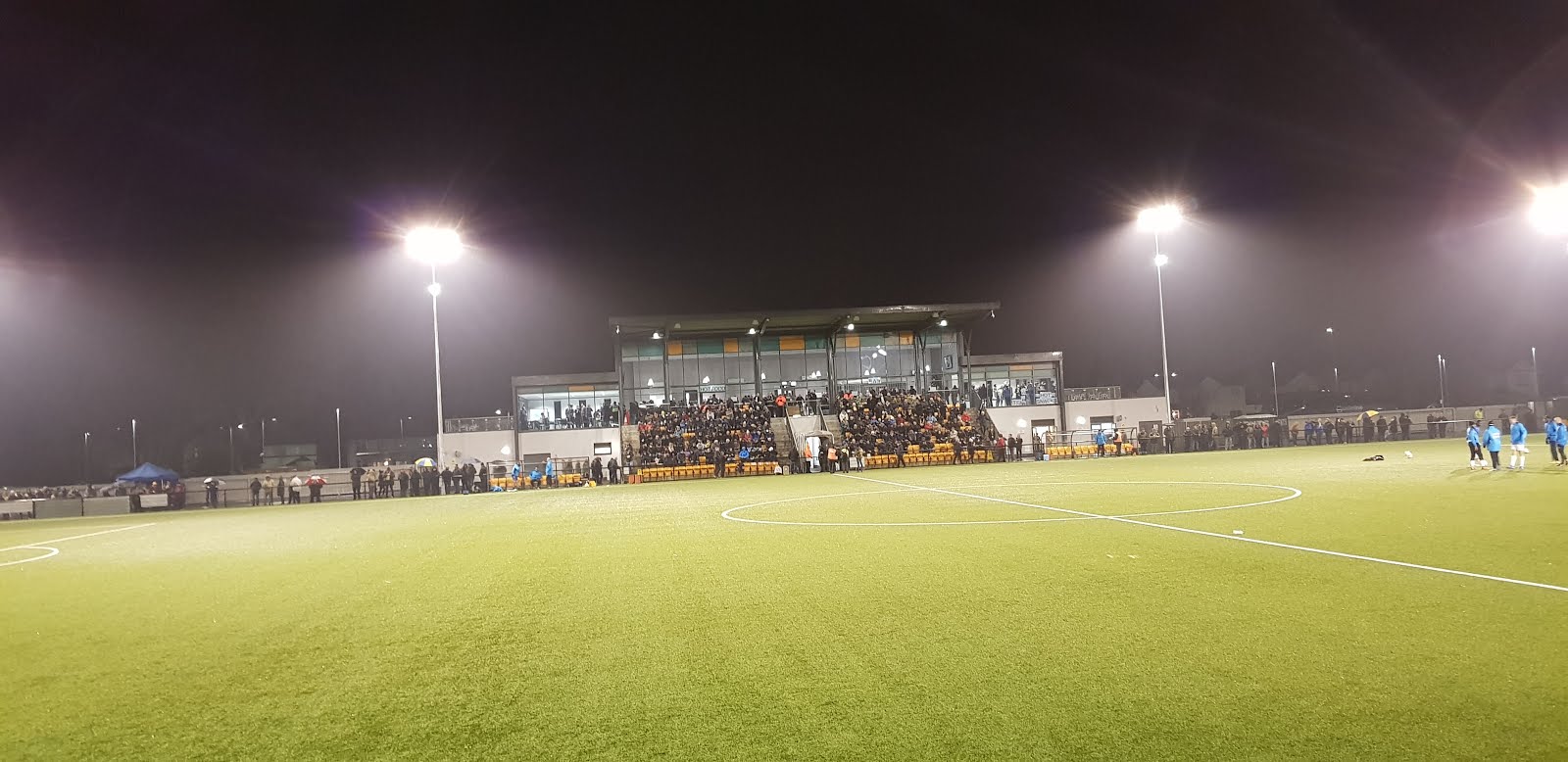 Stand
So we're up at the break. But as per usual, the feeling is we definitely need a second goal. We've just had too many slip ups lately with single goal leads and ending up failing to hold onto them. Any hopes though that we'd be able to take control after the restart and put this to bed soon fall away. The midfield doesn't really get hold of the ball and when we do, there seems to be some odd rush to just get it forwards as soon as physically possible when it's just crying out for someone to put their fucking foot on the ball a bit and just bring others into the game. And when the midfield aren't tossing away possession, we're playing balls up to Charlie who's barely lost a header all night, but with no one around him or getting off the last man anticipating the flick it's not doing any damage. Despite all this, Slough don't really make much happen either. Our best opportunity comes on the break as the ball runs to Easty and he heads up field with Ayunga streaking ahead. The midfielder picks him out with a lifted ball through, but Jonah's first touch isn't great and takes him slightly away from goal and the resulting shot is well wide of the near post without even troubling the keeper.
Jonah soon departs for Drinan, but it does little to change things. If anything, as we drift into the last 20 minutes, our play becomes more patchy and the loss of possession becomes more frequent and this puts Slough in the ascendancy. Sure, they're competing, but us just fucking lumping the ball aimlessly away just means it keeps on coming right back at us. Despite this, the most they have to show for it is a free kick from about 25 yards that Worner comfortably pushes away to safety. However, we do what we do and get deeper as the clock ticks by and we just all know what's coming. Entering the last ten minutes, we have a shit couple of minutes where our efforts to clear our lines are particularly lame and this dreadful passage of play ends with Becks blocking a shot on the 18 yard line which the increasingly annoying ref adjudges him to have handled. "He's just going to leather this" mutters Steve as they line up the free kick and their bloke does just that. Lashing his shot through a gap at the end of the wall and into the net. Fucks sake.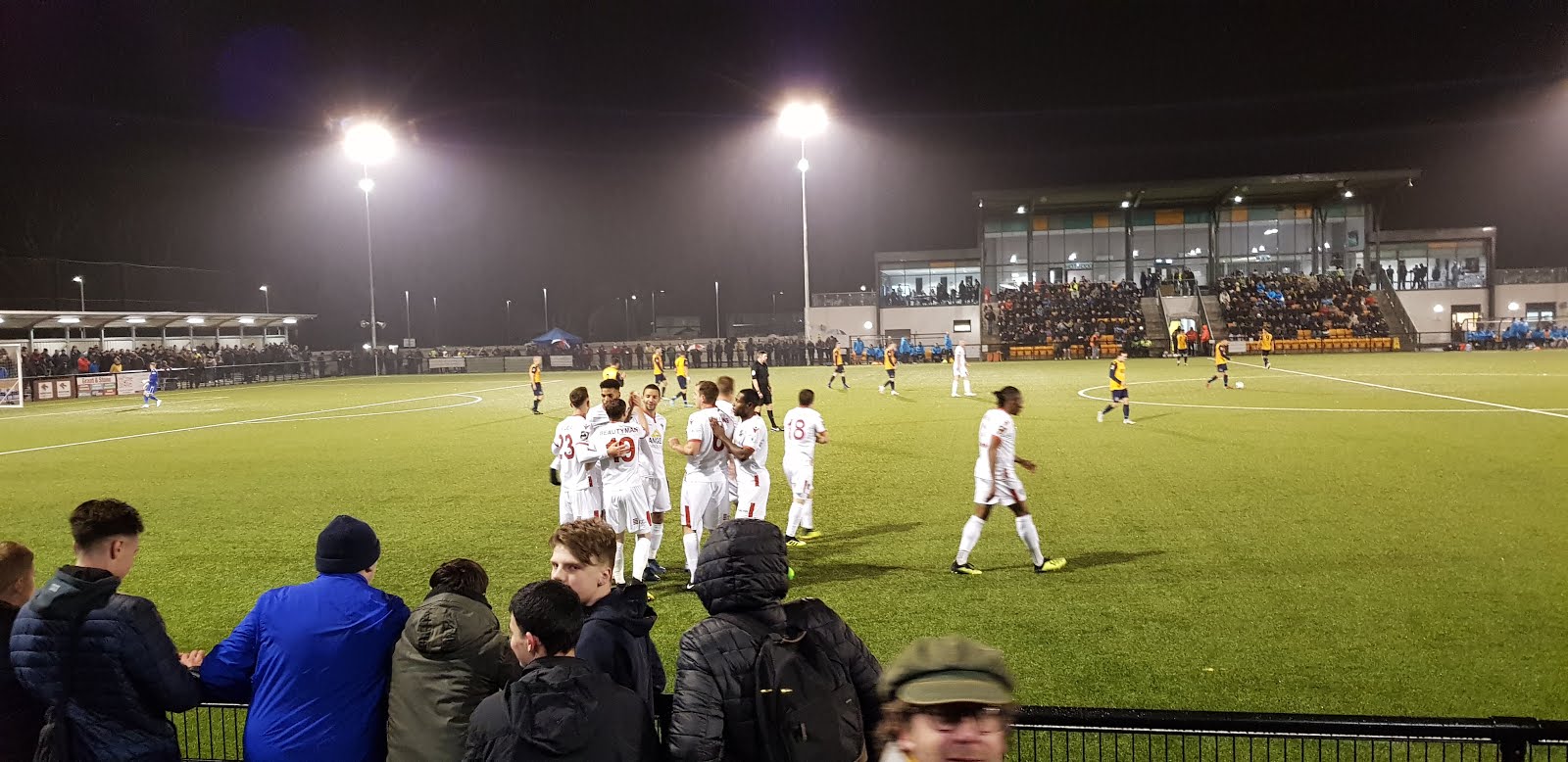 Moment of joy
As time runs out, they should probably nick it but the best they can manage is a driven effort dipping just over and at the death, it's us finally managing to stick a couple of passes together and exert some pressure. Still it comes to nowt and we're left to shiver through another 30 minutes of watching the cold drizzle fall. Extra time is a bit of a blow out really. Slough are on top and make a lot of running, but like pretty much the whole tie so far, all this endeavour doesn't produce anything really clear cut in the way of chances. For ourselves, the only notable moments are us getting to use the new 4th sub you're now allowed in the extra period when Kenny Davis, only on as a sub for about 10 mins hobbles back off to be replaced with Cadogan and JC strangely deciding to have a pop at the away support early in Extra Time to "Stop fucking moaning and support the team", this despite the decent backing we've offered all night in the light of a less than coherent performance. Cheers skip, appreciate it.
Again, we finish the stronger in the last couple of minutes, but we don't look like scoring and we've long since accepted this is going to penos. For a game of few chances, the shoot out is of a surprisingly high standard and both sides rattle in all 5 of their regular kicks. Tombo then steps up for number 6 for us and his centrally placed effort lacks the required oomph and the keeper saves with his legs. Surprisingly though, their lads steps up to win it and places his effort a foot wide of Worner's right hand post. Blimey! Both sides then tuck away 2 more each (including both keepers!) to make it 7 apiece before Becks rumbles up for his turn. His kick is high, wide and handsome though and clears the bar by a foot. Their guy then steps up and wins it with a proper bobbler that Worns going the other way gets a hand on but just can't keep out. It's a pretty fitting end to the tie if I'm honest. Right, I'm cold and I'm in Slough. Can we fuck off home now please?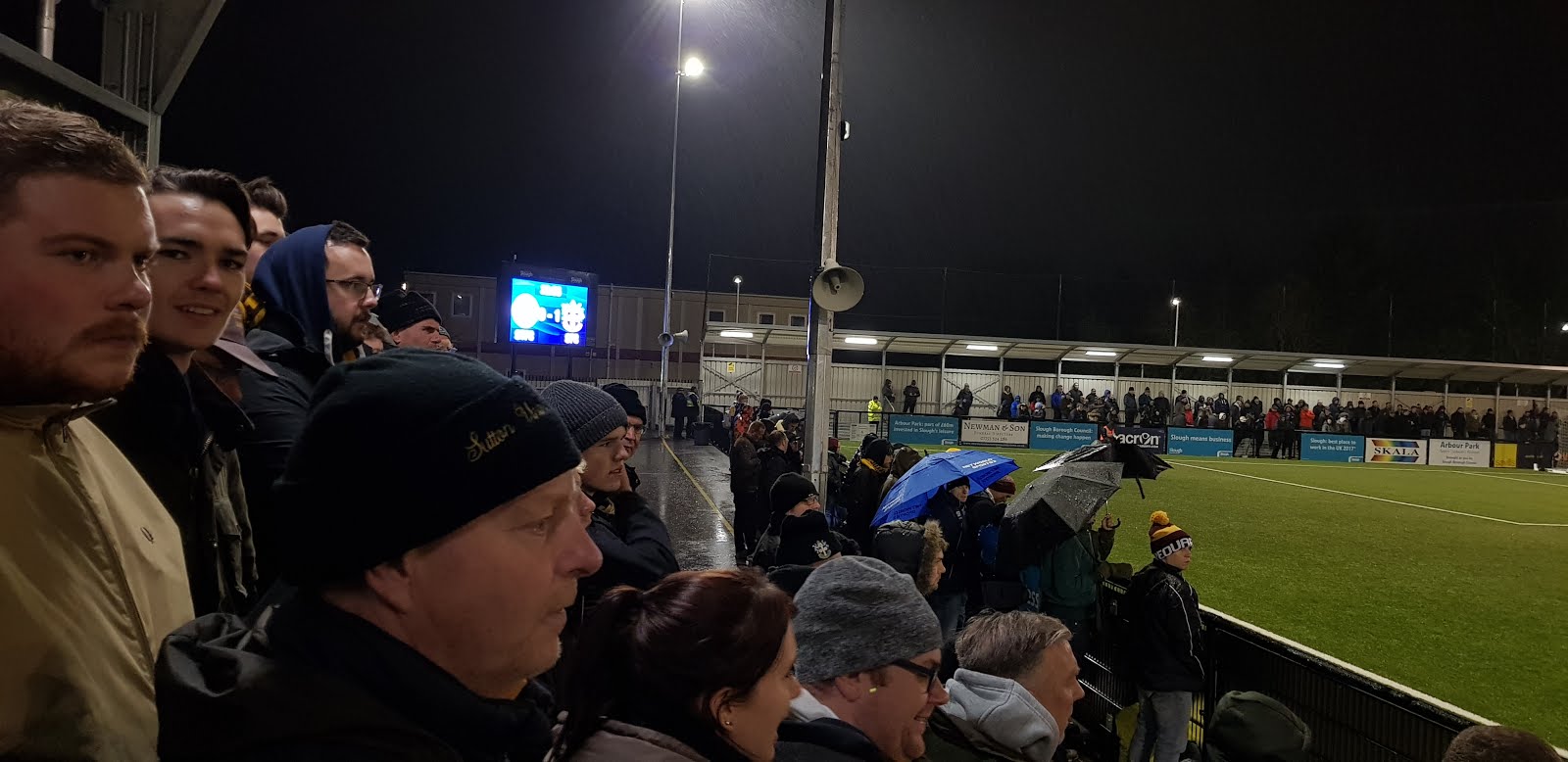 Pensive
I wait briefly by the exit for Magnum PI, my lift home for tonight, to appear and we jump straight in his Ferrari 308 GTB Ford Focus Diesel and follow the sat nav out into the freezing Berkshire night bound for home. We both agree we'd have rather just lost normally than go out of another comp on pens, but we also both agree that tonight was simply disappointing. Dublin? Now that was a sickener. Thankfully, the roads are clear and about 45 mins after departing Arbour Park I'm being tipped out into a lovely flurry of sleet outside Gandermonium HQ.
Maidenhead at home next and they've been on a proper shitter of a run recently with their pants being regularly being pulled down defensively with a couple of heavy defeats. I'll leave you to work out where I'm going with that one. Still, don't worry, I know the geezer doing the blog. I'll have a word for you, see if he can stick to recollections of 3 days weeks, power cuts and the Clash and give mentioning the game as much of a swerve as possible.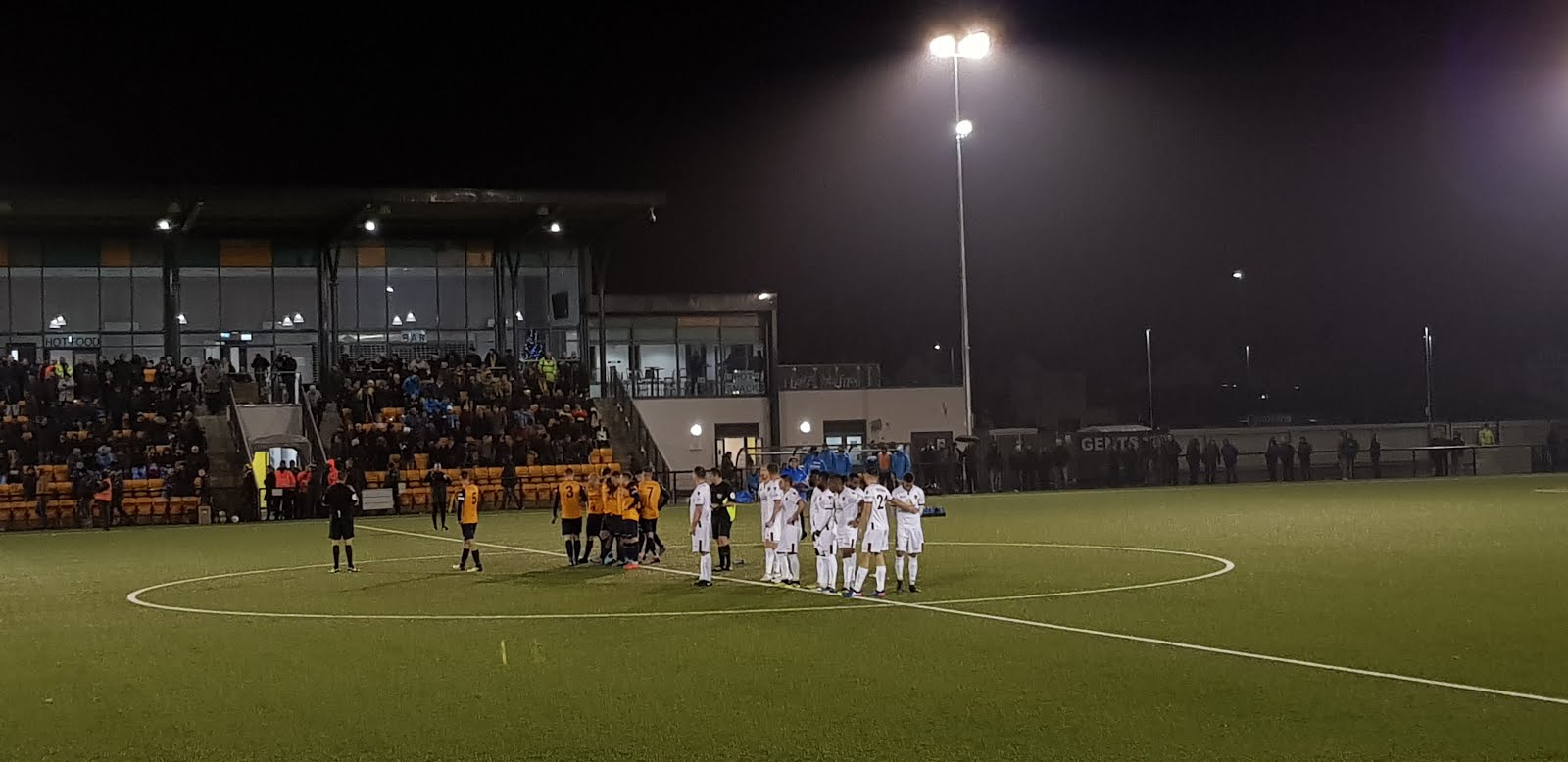 Shoot out time…
No no, it's no trouble at all. We know you prefer that anyway to be honest.
Taz