Don't talk to me about heatwaves. No, seriously, I'm not fucking about. Unless you were there in 76 I don't want to hear about how sweaty you are and I couldn't give a shit about the CO2 crisis when we had to use FUCKING STANDPIPES in the street just to get a drink of water.
We didn't have showers in those days and we were told to have the weekly bath with a friend, we put a brick in the toilet cistern and my old man rigged up some sort of contraption with a tennis ball and a hose under the waste pipe so he could water his tomatoes.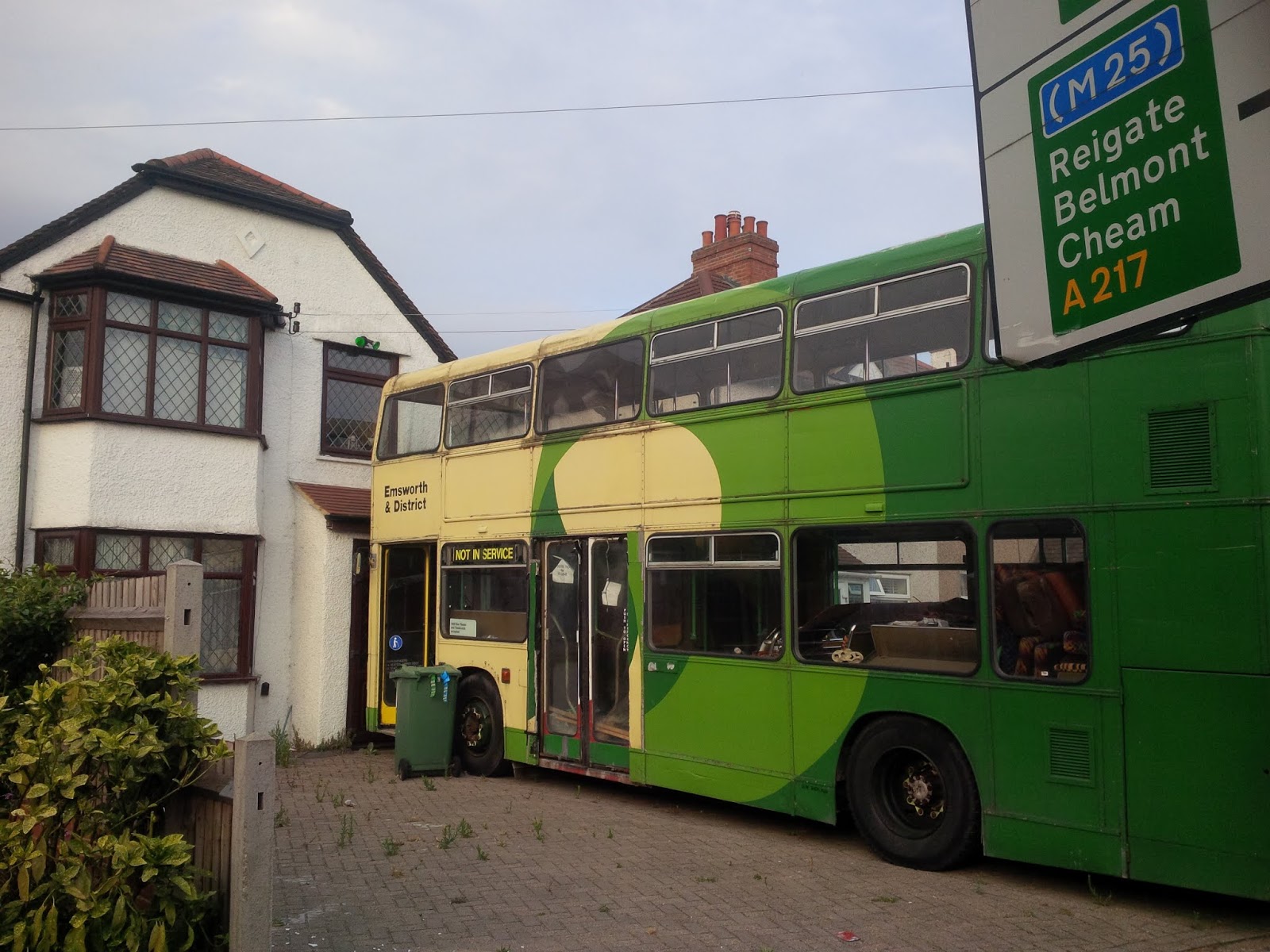 West Sutton's latest tourist attraction…
This was just after the end of wartime rationing and so we didn't moan, we got on with it in true blitz spirit. We spent long, lazy days at the criminally destroyed Surbiton Lagoon where a combination of rampant teenage hormones and thirty degree heat started causing havoc in our trunks and we danced around to Candi Staton's "Young Hearts Run Free" down the youth club while the seeds of punk rock were being sewn just a few miles away in seedy basements we had never heard of.
Christ, even Southampton won a trophy, and, in the days when we had proper politicians rather than the clowns, opportunists and fuckwits we are lumped with nowadays, a Minister of Drought was appointed and, guess what, he made it rain within a matter of days!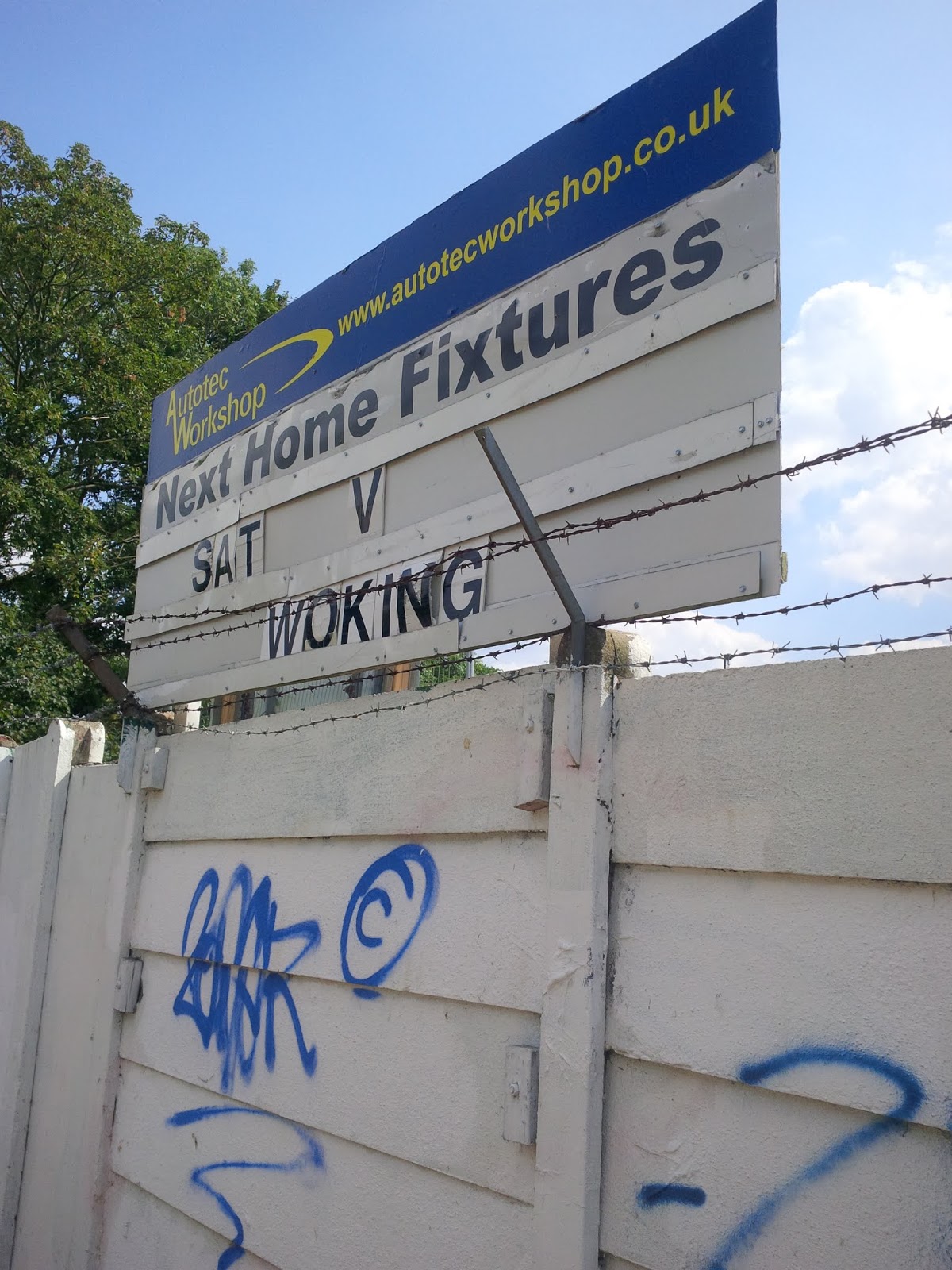 Oppo
Why the fuck is any of this relevant Totts, I hear you cry? Because, my old chinchilla, this is a pre-season friendly and there is bugger all of any relevance to write about other than the weather, the – ahem – "state of the nation" and events in Russia that have already been sucked drier than the President of the United States ball bag.
But stick with me kids because here is the contrived football link, shouldering its way into this copy like Dukey in the queue at a free bar, because what did Sutton and Woking both have in common back in 76? Decidedly mediocre seasons in the old Rothman's Isthmian with both teams achieving the objective of mid-table obscurity with total aplomb, that's what. We managed to finish a few places ahead of the lads from Kingfield but with proper superiority now established in the Surrey pecking order 42 years on we don't need to dwell on the past any longer than is necessary.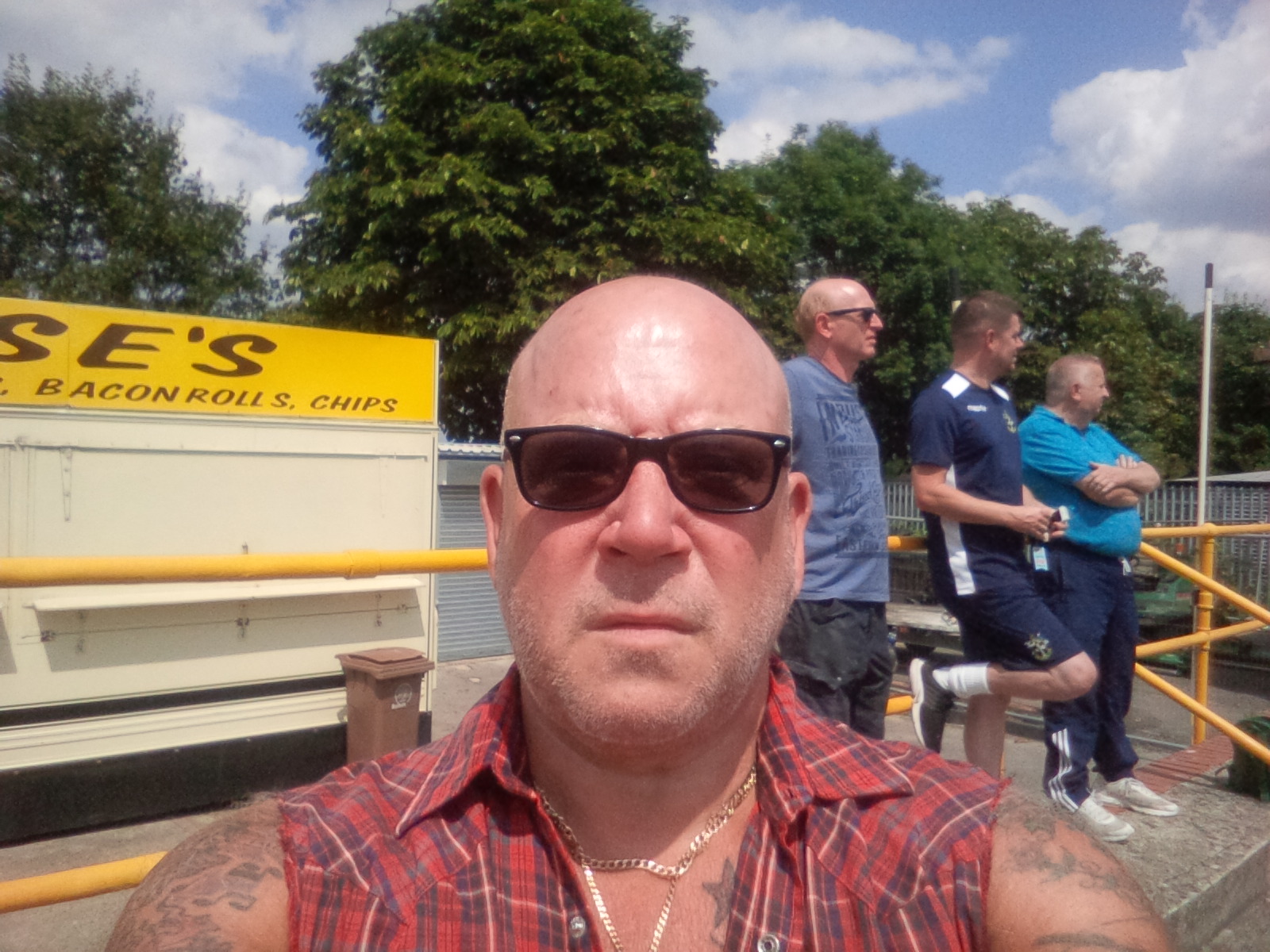 Even Rose's couldn't be arsed….
Anyway, with a Woking PSF confirmed I made arrangements with a couple of old punks who have the misfortune to follow this mob to hook up for a few scoops, a trip down memory lane (no, seriously) and maybe a bit of football into the bargain. Sounded reasonable. But then for reasons way beyond my comprehension the kick off time was moved to lunchtime and the whole coup fell apart quicker than a May cabinet. Oh well.
Still, it gave me more time to promote West Sutton's latest tourist attraction. "THE BUS ON THE FUCKING DRIVE!" If you haven't seen it yet get in quickly. It's a proper work of art and takes some of the sting out of the (re)closure of the People's Palace that is the Plough. That battle's not over yet kids, not by a long shot. Although the recent protest rally attracted just one citizen, Tony Bacon, as the rest of us had important business in the new air conned bar at GGL, but we were with him in spirit and he knows that.
So onto the football……
Yep, that's quite enough of that thank you very much.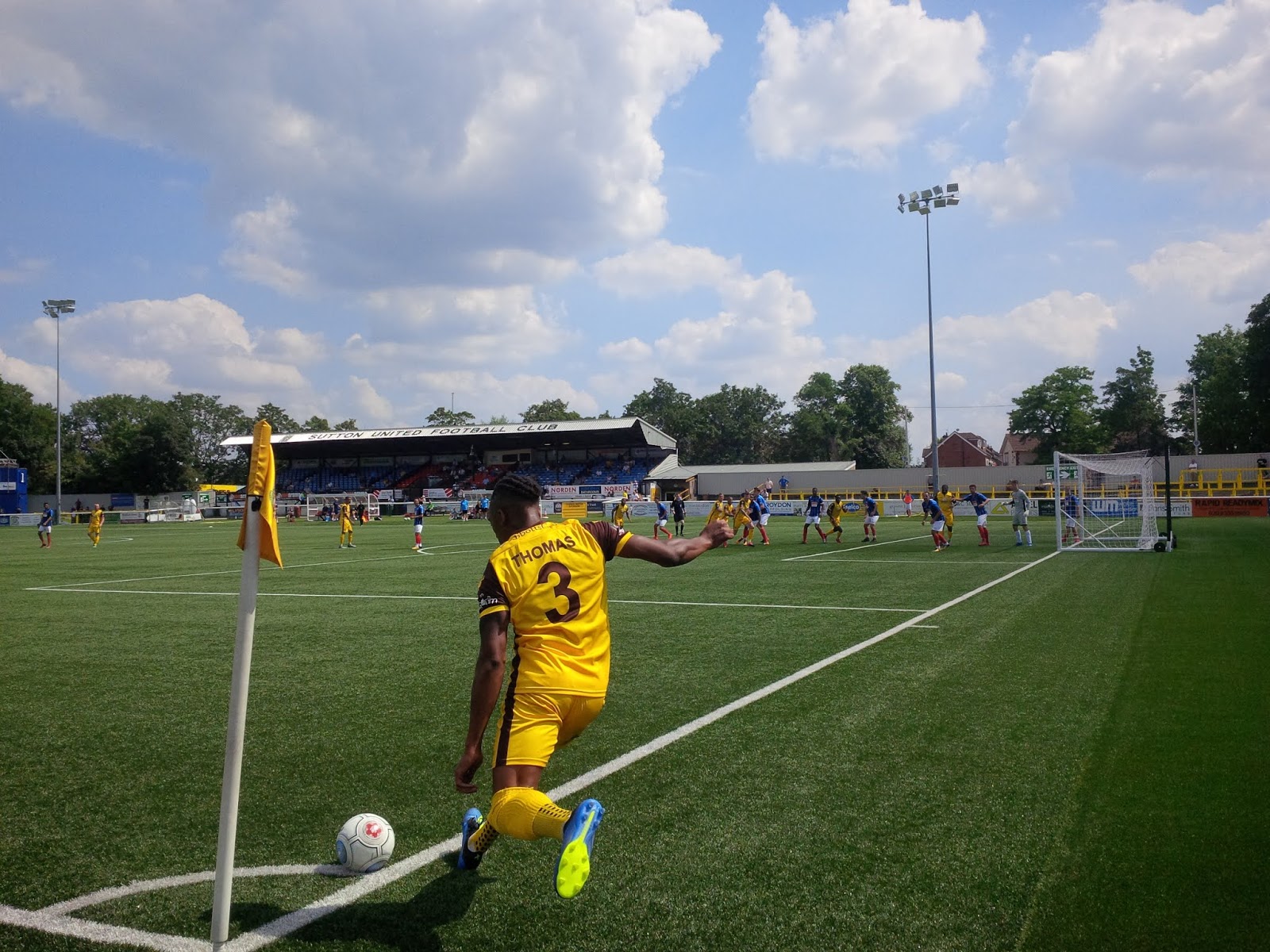 The Sutton set-piece Love train has arrived….
The highlight was probably the top banter comment when someone mentioned that the "The 3G smells a bit like hot rubber in this weather, or is that just Dirty Barry?" I know, slim pickings indeed. And I'm pretty sure the same gag was wheeled out this time last year, and probably the year before.
The score was nil nil at half time when we went for a pint and it was nil nil at full time when I decided I'd had enough and headed off out the Collingwood Exit and through the park with a stop off at Tesco's for some beers, wine and snacks and an evening in the back garden listening to Prince Far I. And that was that.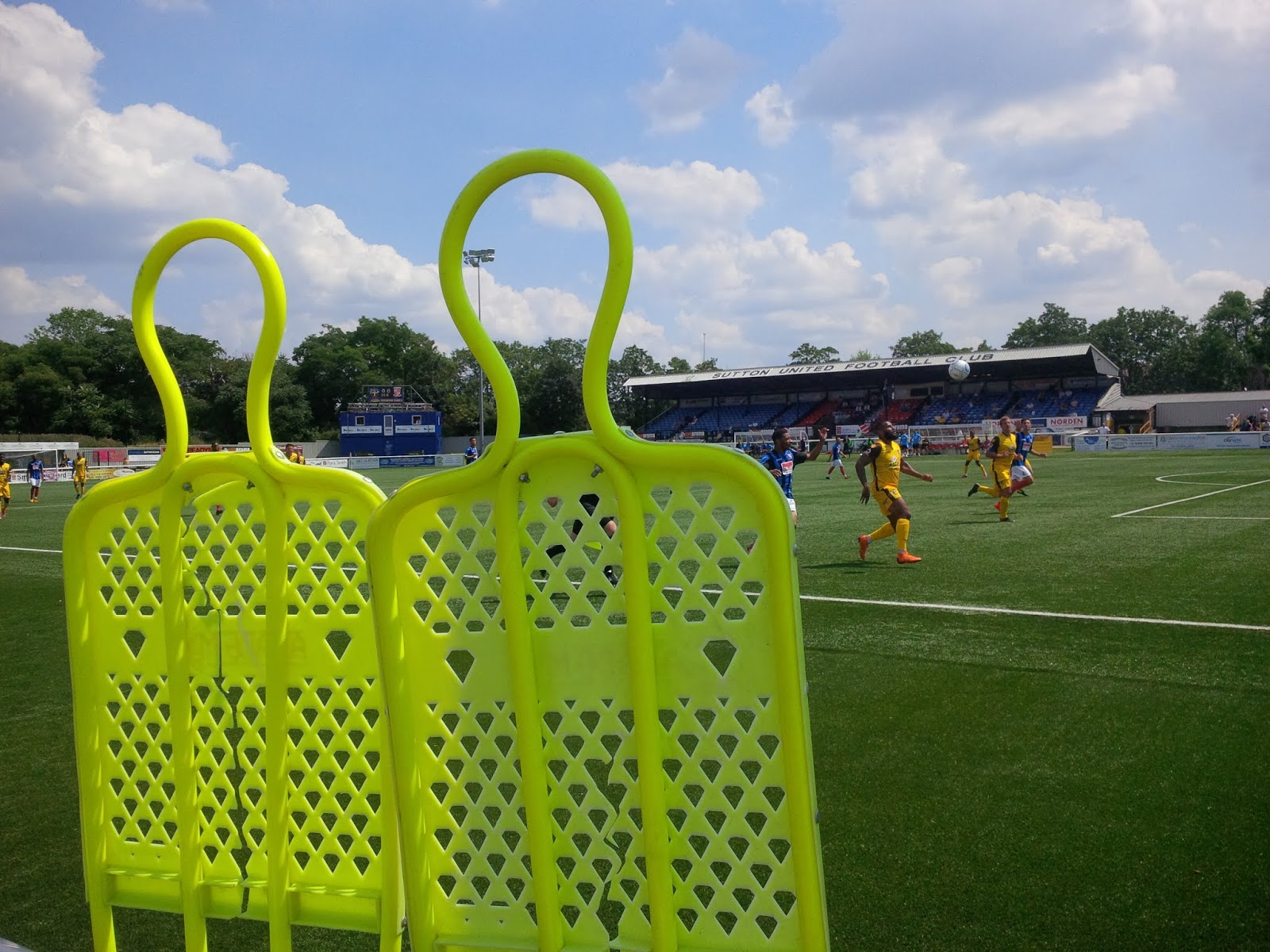 Oi, mate! You're blocking my view!
Was good to see Southampton Steve back from his World Cup exploits and he was well chuffed that he was home in time for Dorking away on Tuesday and I will be blogging that as well. I promise it will be better than this effort. With a bit of luck. At the very least I will get a picture with the Big Cock.
Totts.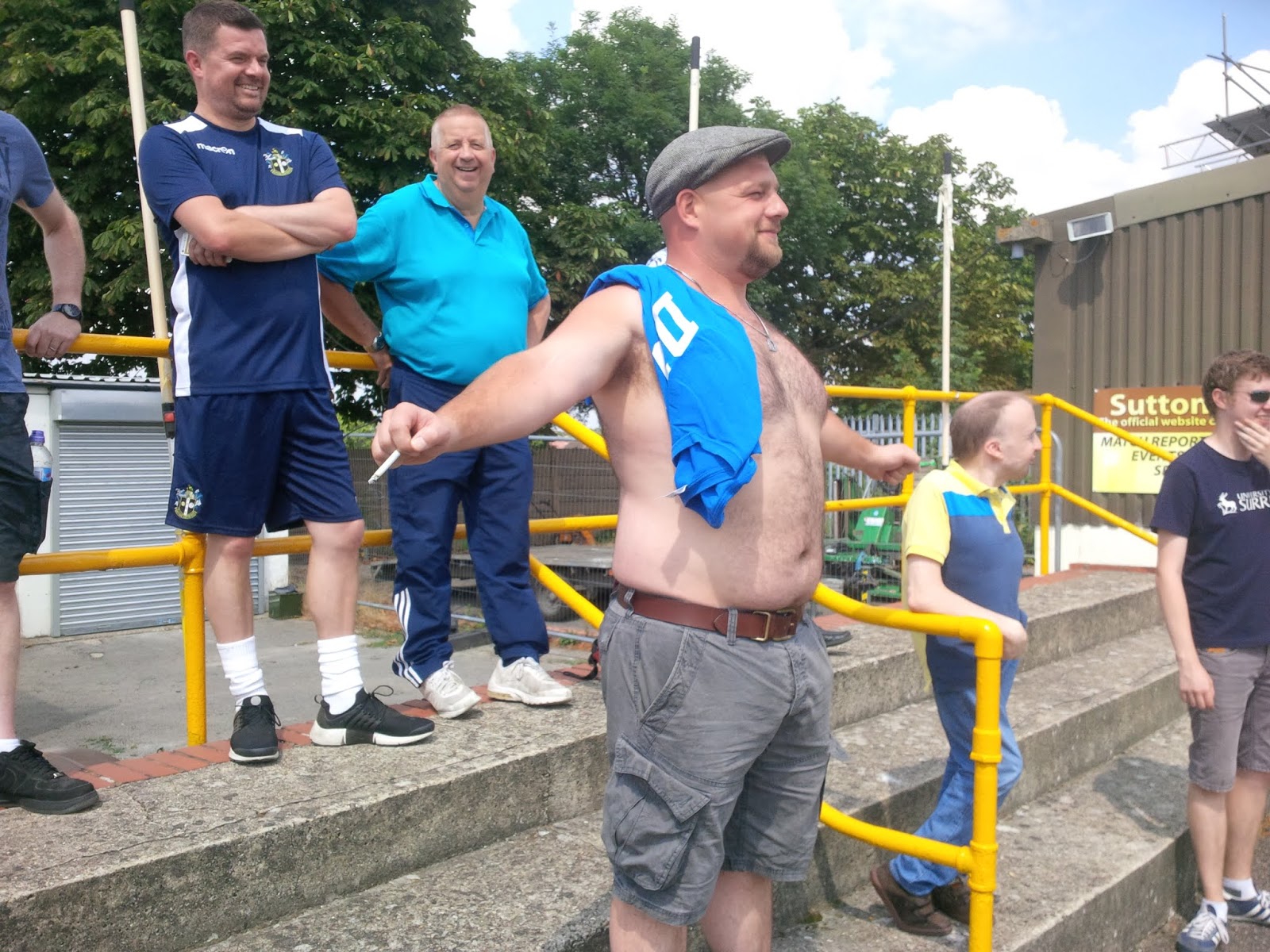 Proper Gammon