Can you believe that this was going to be the tenth time that we have entertained the boys from Hemel? Oh yes my children, it was just a mere three and a half years ago that we arrived in Hertfordshire for an FA Cup tie that was to be the first time that our two teams had actually met. And now it seems like that we can't get away from them, even after getting promoted.
So what better way to arrive at the game then with a lift from our soon to be ex-FUN-employed Firm Leader. Well, one as far as Sutton at least. Withdrawing the necessary funds for the day we made a quick stop off at a little known international brand of fried chicken for sustenance. A bit of rain in the air was not going to stop us though as we made the short walk towards the ground.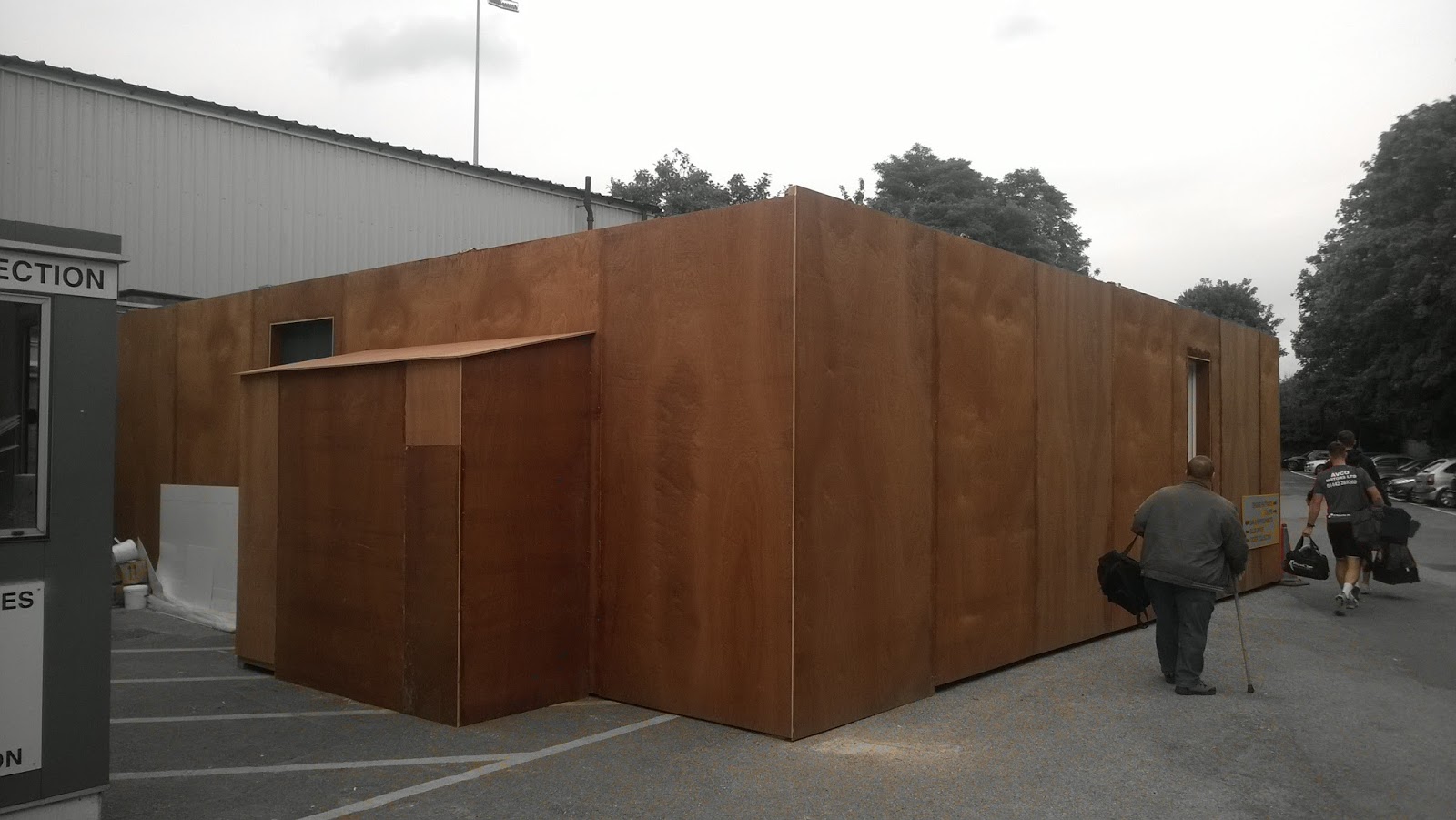 Mmmm. Woody effect.
As luck would have it, a lot of The Firm were not going to be in attendance today. Which was great as a recent price increase at the bar (£3.70 for a Fosters) have made the rounds a little bit more expensive these days. There has also been various work projects going on throughout the summer that by the time they're done, will no doubt make us all feel a little older as we remember and reminisce what Gander Green Lane used to look like.
We were also a bit surprised to find out that Hemel were not exclusively playing us today, but were apparently also playing in some little four way tournament at Hendon, starting at one o'clock as well. So we're going to get the B team then? And considering that they didn't bother to provide us with their line-up for the team sheet in the bar, we didn't have a scooby who would turn out for them.
Chairman Totts was in attendance today, fresh from sunning himself in Espana. At which point he produced, for yours truly, a packet of some right dodgy Spanish tobacco product called "Bull Brand". Basically what appeared to be a small cigar with a filter in it, but was in fact, something weak enough to pass off as a bog standard fag. Turns out that Mrs Totts had purchased them off a fella in one of those late night establishments you find in such tourist destinations in sunny Southern Spain and had turned her nose up at them. Do I care? Hardly. Got a light?
SUFC MEGASTORE!


Worner, Amankwaah, Thomas, Collins, Davis, Lafayette, Cadogan, Eastmond, Monakana, Walton, Gueye. Bench Warmers: Coombes, Dundas, Bailey, Spence, Wright, Emmanuel, Behan.


From the off, it was clear that this wasn't going to be a classic. Much like the Coventry game the week before, the feel of a pre-season friendly was very much on display. The fact that the Hemel keeper had been allowed to turn out in a full yellow kit just added to the sense of 'fucking whatever' about the game. You would think that with all the meetings over the last couple of years, they would have remembered what colour we play in! Still, the fella was given the honour of wearing one of Ross' tops. Well, it was either that or one of Wayne's!
There really isn't a lot that we can really say about the game really. Both teams huffed and puffed but without any chances at either end. Sutton's best chance in the first half fell to one of the new boys, Lafayette. He managed to get his head cleanly to a Aswad "Shine" Thomas cross but failed to keep it far enough away from the keeper, and he managed to palm it to safety.
In true Sutton style this attack lead to Hemel's best chance of the half. Amankwaah tried to play the ball back into the box, but it was so weak that it fell to the oppo left back. He then just smashed it up the field and managed to completely split the field and set their fella up for a simple one on one with Worner. Luckily for us he managed to whack the ball past the keeper but failed to hit the target completely.
A bit of sour news that came before the end of the half was seeing one of the new boys (Walton) go off with an injury. And considering that he was filling in at the centre of defence, with Downer, Beckwith & John all appearing to be carrying knocks already, it makes the situation a little bit worrying. Bailey was the man that came on to replace him.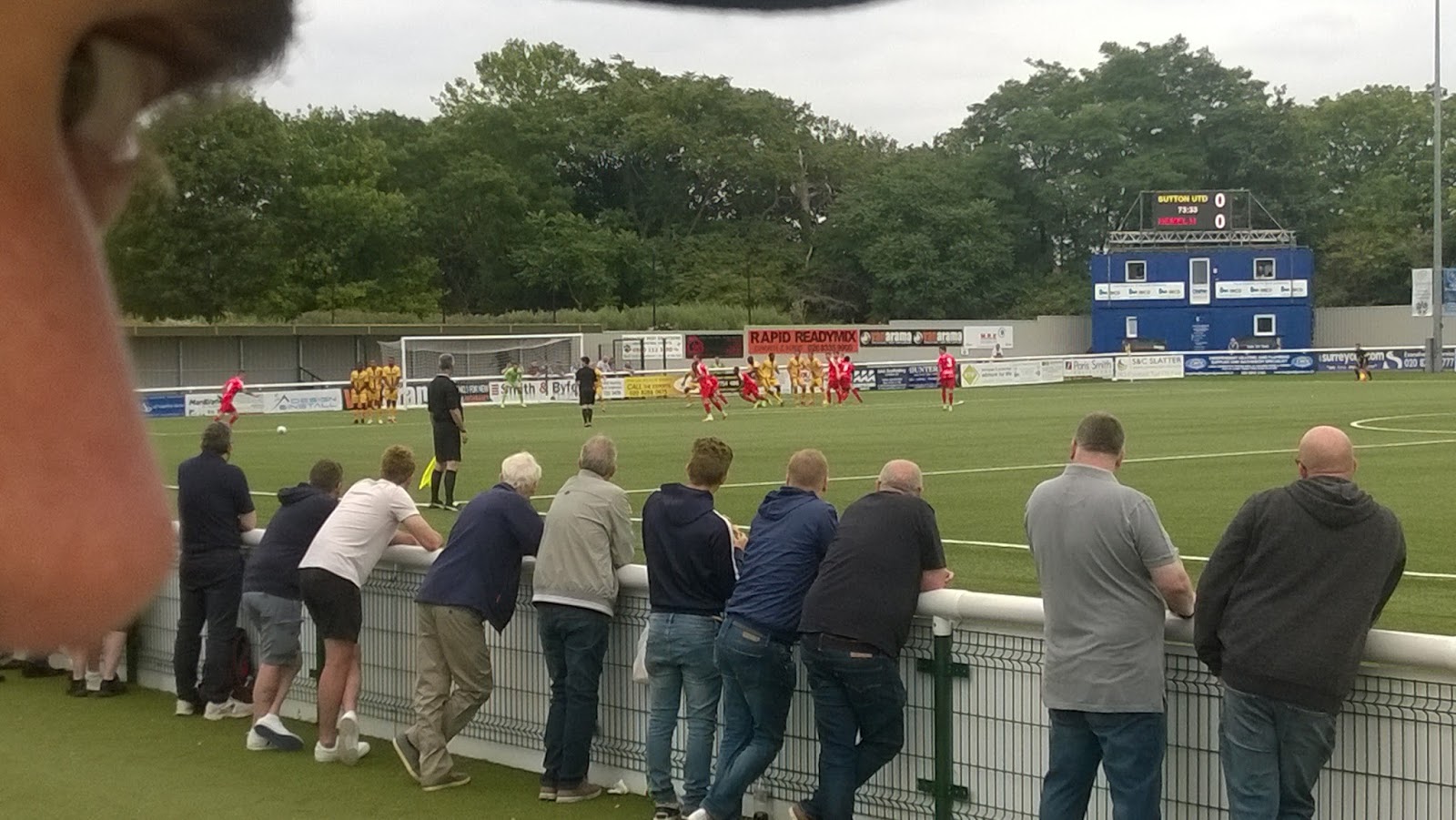 Get out of my photo, Juan…
Another feature of pre-season was there were five substitutions at half time, with Amankwaah, Davis, Lafayette, Gueye & Cadogan being replaced by Spence, Dundas, Coombes, Wright & Emmanuel. And like last week this changed the game into even less of a spectacle. We did appear to be more attacking, but lacked the midfield that could provide the service.
On the hour mark, Worner was replaced with another new face in James Behan. Nope, no idea. Amankwaah was brought back on for Monakana and this further limited our wide options to just Moses. But at least a couple of times he was able to part the red sea! Get it? Moses, parting the Red Sea? No? Bloody R.E. these days!
With just over ten minutes remaining, Hemel made the only breakthrough in the match. Once again it was a free kick from just outside the box that looped over the wall and into the goal off the bar. Sutton did have a chance to equalise, but Coombes failed to produce a shot on goal after Dundas had headed down Bailey's cross.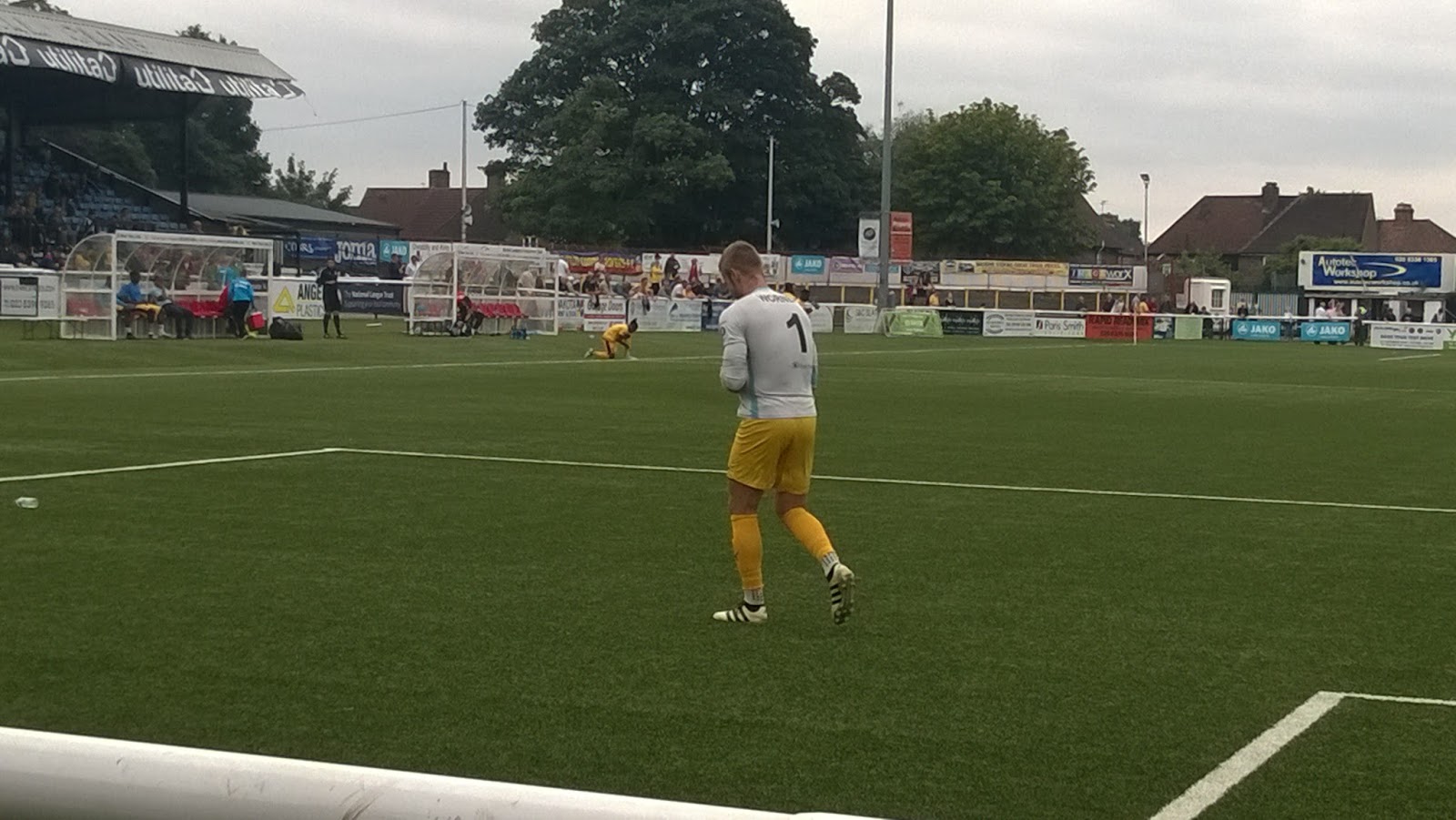 Worner's changed a bit…
After the match and the usual club duties done and dusted, it was of course time to hit the bar for a bit. Where naturally we had a couple of jars. Did anyone else catch the Hemel kit? Think all it missed some sort of "Crown Paints" splashed over the front of it. Very retro. Some of us also noticed that there was a lack of any real away support at the game as well. Maybe they all went to Hendon instead?
With plenty of bodies missing, you would think that it would be a perfect night to have an early one. Well we do have nine months of continuous devotion to the cause just around the corner to survive. And we very nearly did as well. Even with a Queen tribute act setting off next door, it was decided to call it a night. Even though I could've done with one more beer.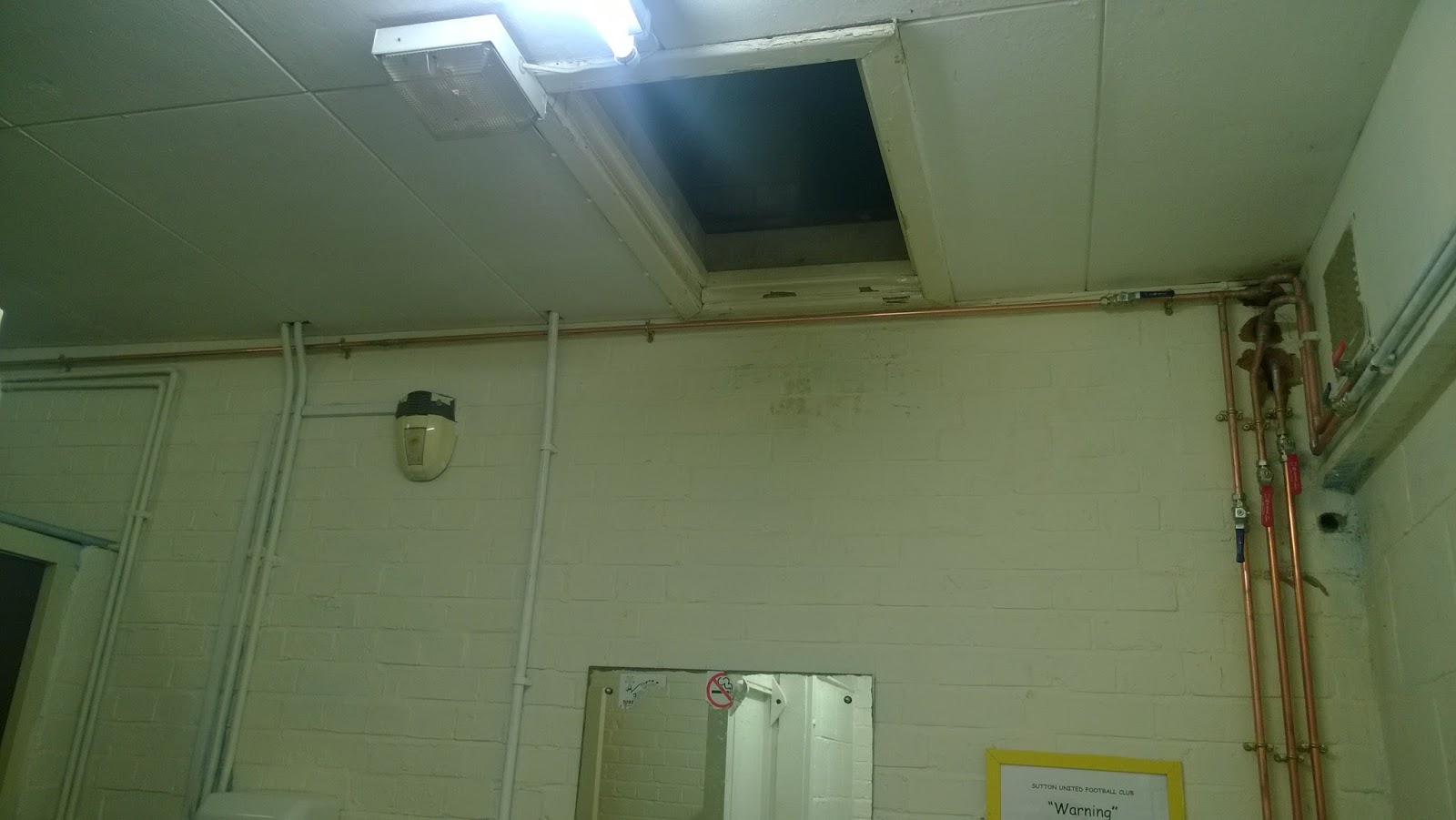 Steve Douglas wasn't in there…
So time to go home, and with Dr Bell in tow, we trundle off towards the station. After a bit of a non-debate we decide to have just one more drink. With a choice of either Sutton or Carshalton, we go for the cheaper option of the Badlands. This wasn't to stop Dr Bell buying a ticket that only went as far as Sutton! What a bammpot! Then again, I should say what a pair of wally's because after laughing my way towards the platform and onto the train I realise that amongst all the jollies, I haven't tapped in back in the Republic. What an idiot!
Well we managed to ride our luck as the guard was busy doing fuck all else and ahd left the barriers open, so we strolled down the road to the famous Pigeon Club. After forking out £2 to gain entry, it was time for a cheap pint (£2.70 for a Fosters!). And it was meant to be only one, which is much the same as six, because that's what it became. Cheers Dr Bell! I was also roped into partaking in the fix that was the meat raffle. Not so much as a sausage was won.
But fair play to them, their jukebox isn't too bad. Think it was £1 for five songs (a whopping 11 for £2!). Although thinking about it now, I may've just got away with the Gandermonium classic Plastic Betrand but I don't think Ylvis went down quite as well though! The Barmaid thought it as funny as fuck though, so that's something.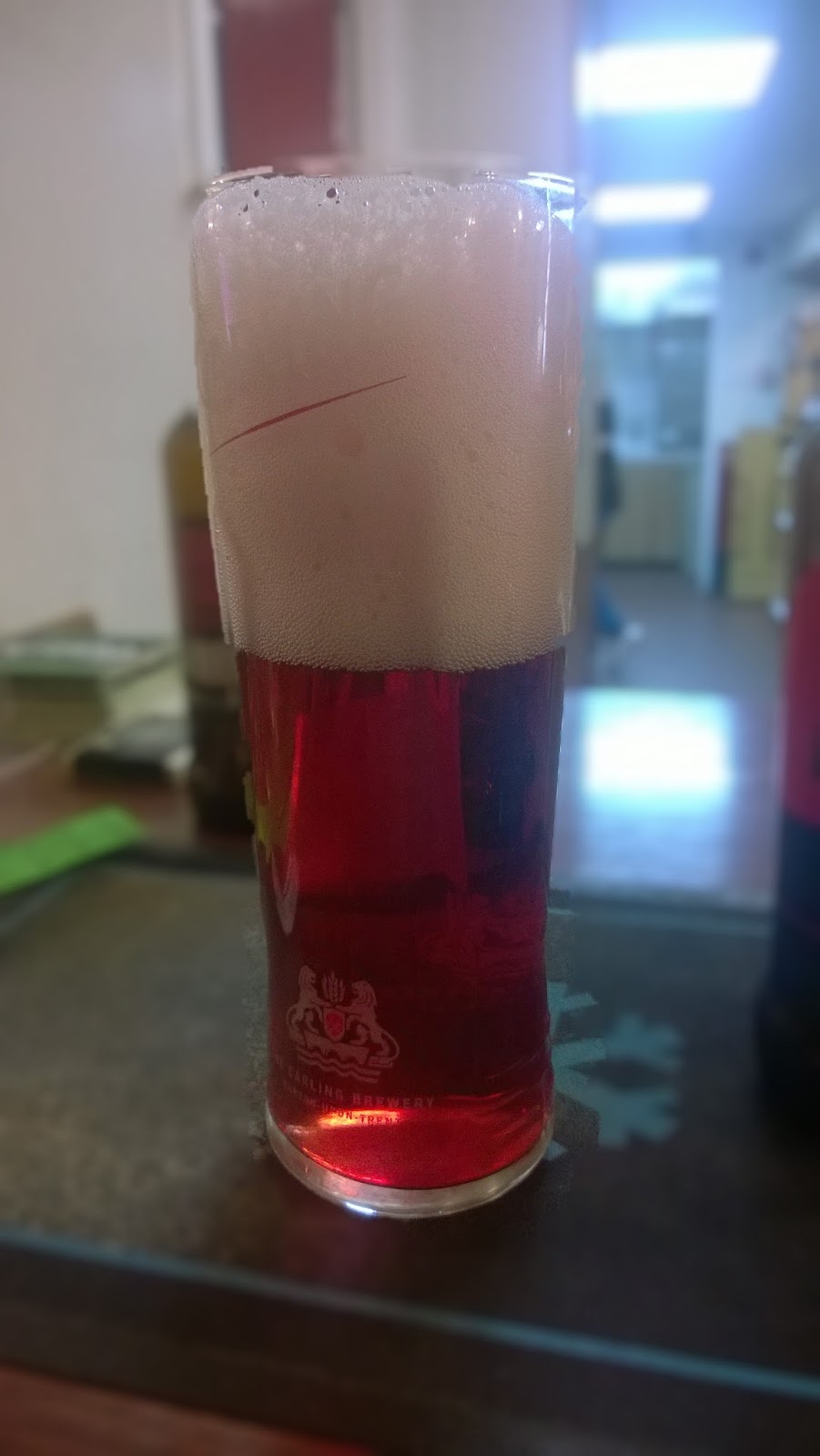 Reason #138634 why Dukey doesn't work in a pub…
Having finally left and on the way home from the Pigeon Club I managed to bear witness to a good old case of breaking the "Seventh Commandment" by one young lady as she was caught in the arms of another man. Like a live episode of Eastenders I got to see the full show of threats, counter-threats, slaps, chest bumping, more threats & the thousand yard screaming match where both can't parties hear each other but continue bawling bollocks regardless.
Around this point I realised that I don't even like Eastenders and carried on with the journey home. Eventually making it back, it wouldn't be long before I would be conked out half on the sofa still fully dressed. Why is it at these times you always think to yourself, "I'll just sit here for a moment before getting ready for bed" and then you wake up several hours later wondering how you ended up there?
As some of you will no doubt be aware, some of the Gandermonium boys are making a trip North of Hadrian's Wall and will miss the last two friendlies at home. But then again, two games in two days will probably be a drab affairs anyway. Still, it means I'll be missing my first friendly since probably K's away back in 2008. Damn, I really need to get out some more! Don't worry though, we've got it covered and other members of the fraternity will be taking care of business, you lucky people you.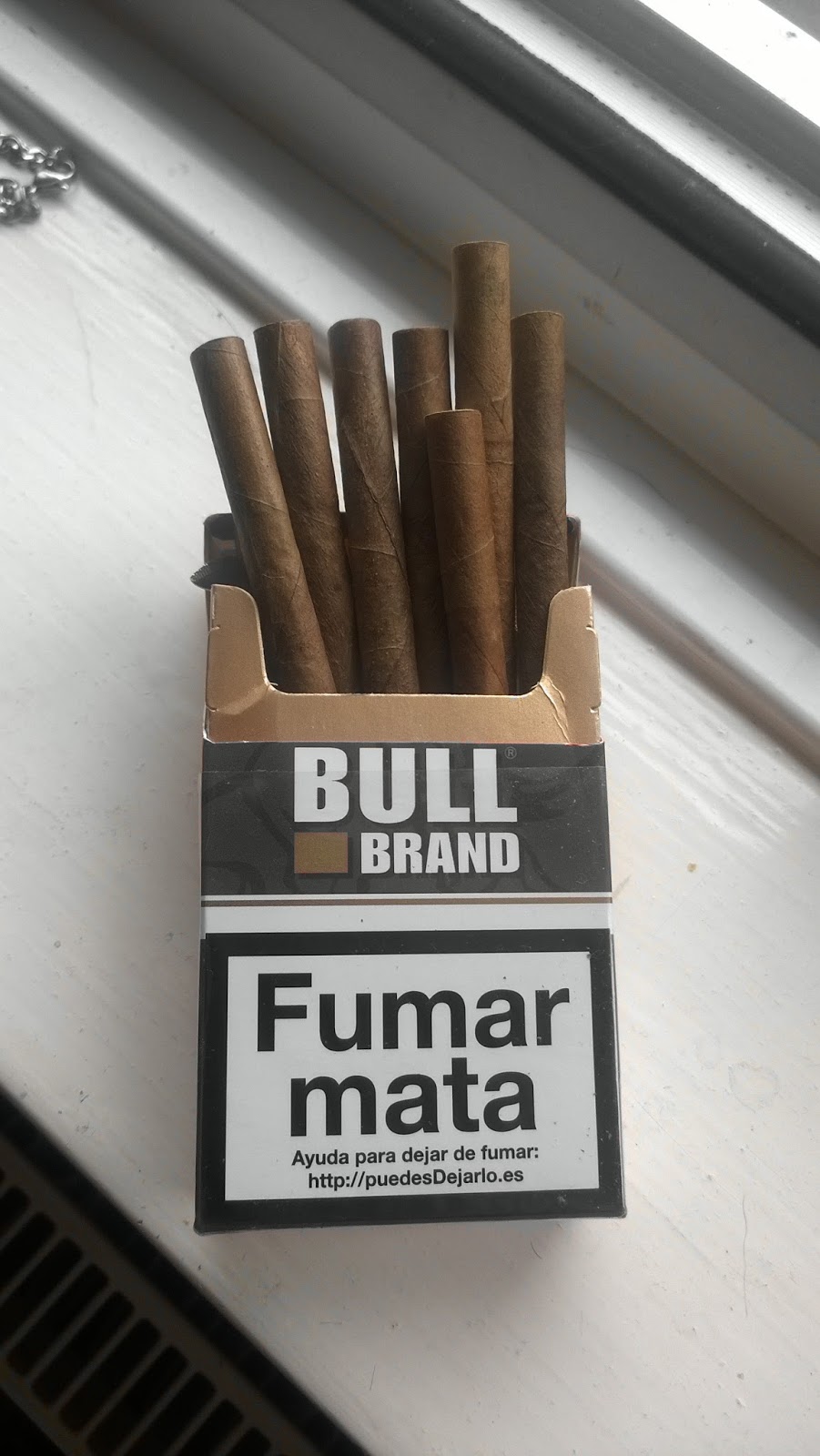 'Fumar Mata'. Spanish for 'Manky fags'….
Duke
Att. 503.