So, it's (unusually) sunny out, the humid UK summer air echoes to the crack of leather on willow and some lasses grunting their way through a tough point at Wimbledon. Which can only mean one thing, that it's time to put down your tennis bats and your crickety sticks and get your moulded's out. We're back. It's time for the football season to start!
Yes indeed pop pickers. Just a week after the lads reported back for pre-season training, it's time for us to once again head down to the magical and atmospheric Knights Community Stadium Gander Green Lane for our first pre-season contest. And who have we chosen to appear at this prestigious and life affirming event? Why Coventry City of course!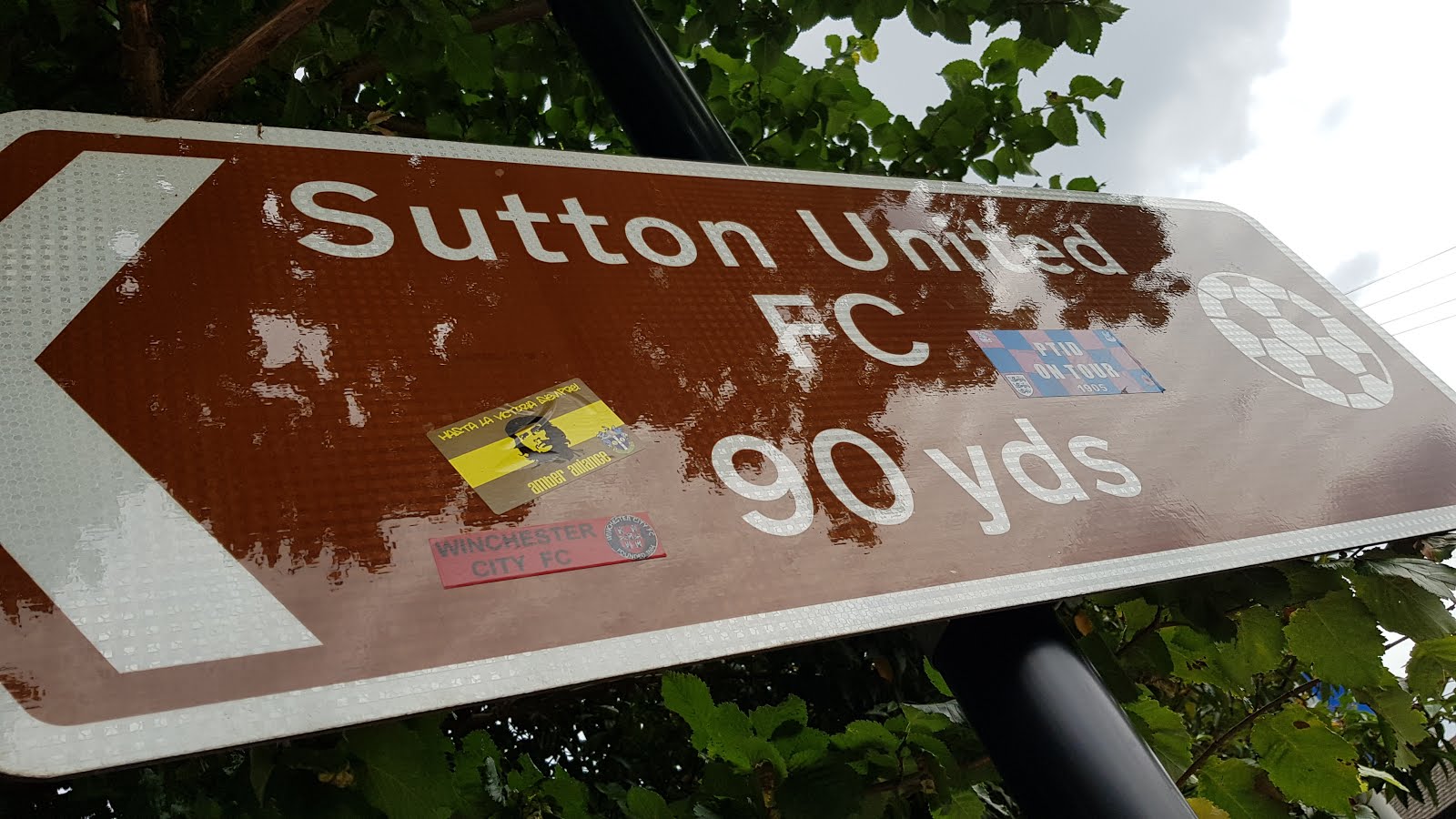 Adding character….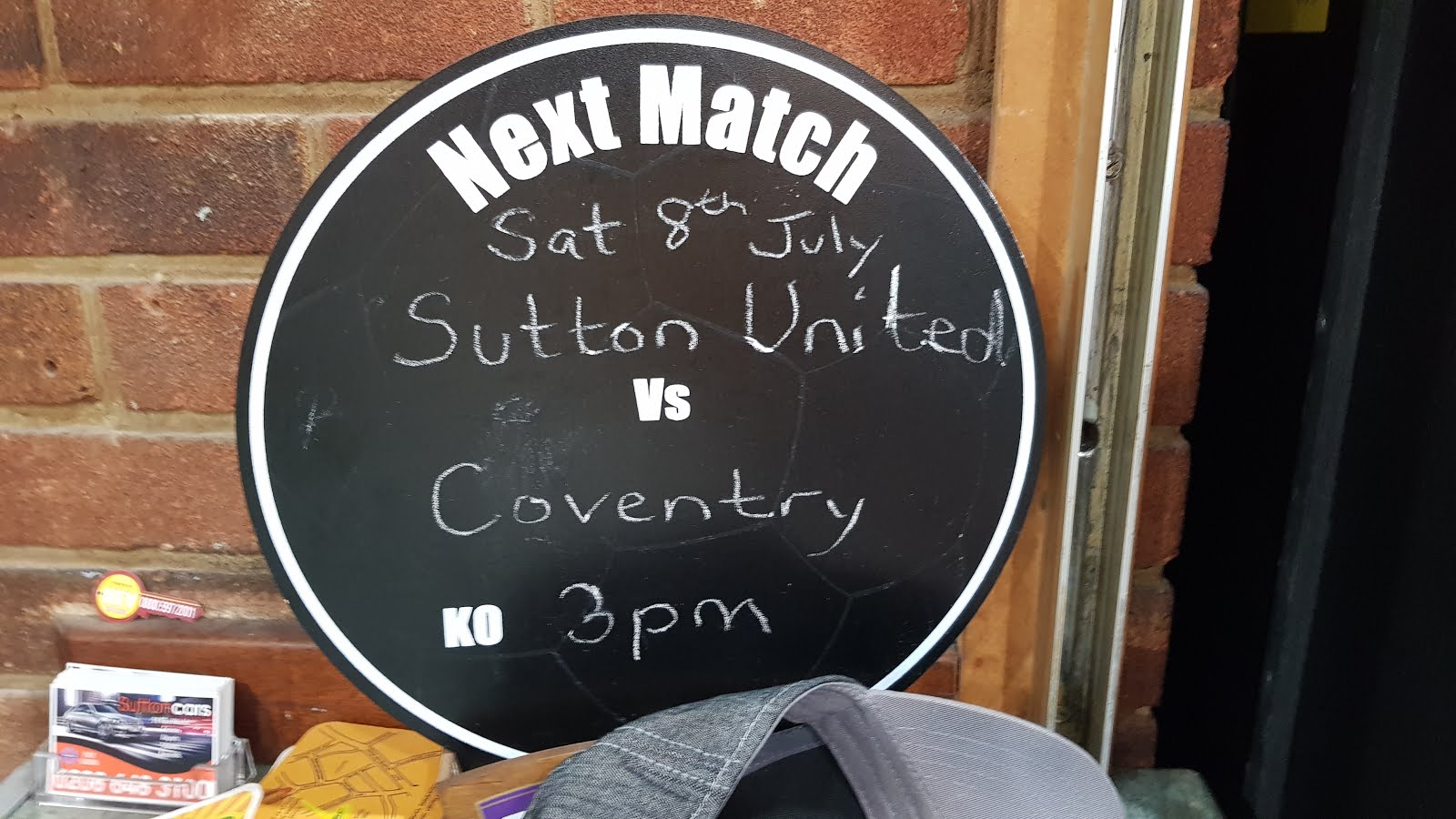 Never heard of em…
Can't say I've heard of 'em personally. Although the name does weirdly ring a bell for some reason…
Despite the short break, there's been plenty going on at the borough's premier entertainment venue. Some new floodlights have been obtained and whilst not quite as bright as the collapsing suns we had for Arsenal, they should be enough to stop Torquay fans moaning. We've also kicked off some in house DIY as the changing rooms are getting a makeover. As they are both too small for National League requirements, plus we had to do the away ones anyway after a couple of Arsenal players had to have counselling following their evening spent in their wonderfully brown confines. Something or other to do with 'human rights' apparently. Bleedin' ponces.
We also have erected a large digital screenscorboard thingy in the corner at the Rec end. Probably a bit over the top if we're honest, but it keeps the X PlayBox generation happy I suppose.
Other changes have come on the pitch. Unsurprisingly, we lost the services of Roarie Deacon, who decided to take up a new challenge in Dundee. Nope, we'd never have guessed that one either! Also leaving were Bedse Gomis, who just as oddly headed north to Barrow, no doubt mesemerised by the stunning landscape when we played up there at the arse end of last season and thought it was a bit of him and Maxime Biamou, who we'll be seeing again this very day as he was flogged to the Sky Blues only just last week. Still, at least we'll get to say goodbye properly to the big man and 4 Days will get to shout 'Allez Biamou!' one last time.
It's the usual old routine for a home game. Head out for a 407 just before noon, trundle into genuinely sunny Sutton, draw some folding, sandwich from Greggs and a stroll to GGL. On my way up the drive, I encounter one of the BBC's hardworking army of bods, Nick who we know from our BBC London appearance a couple of years back but also from his coverage of the cup run last season. We catch up on the walk to the clubhouse and I give him some pointers on where that cup run cash has gone so he can include it in his broadcast later on. I leave him at the office to get his press stuff done and head into the bar.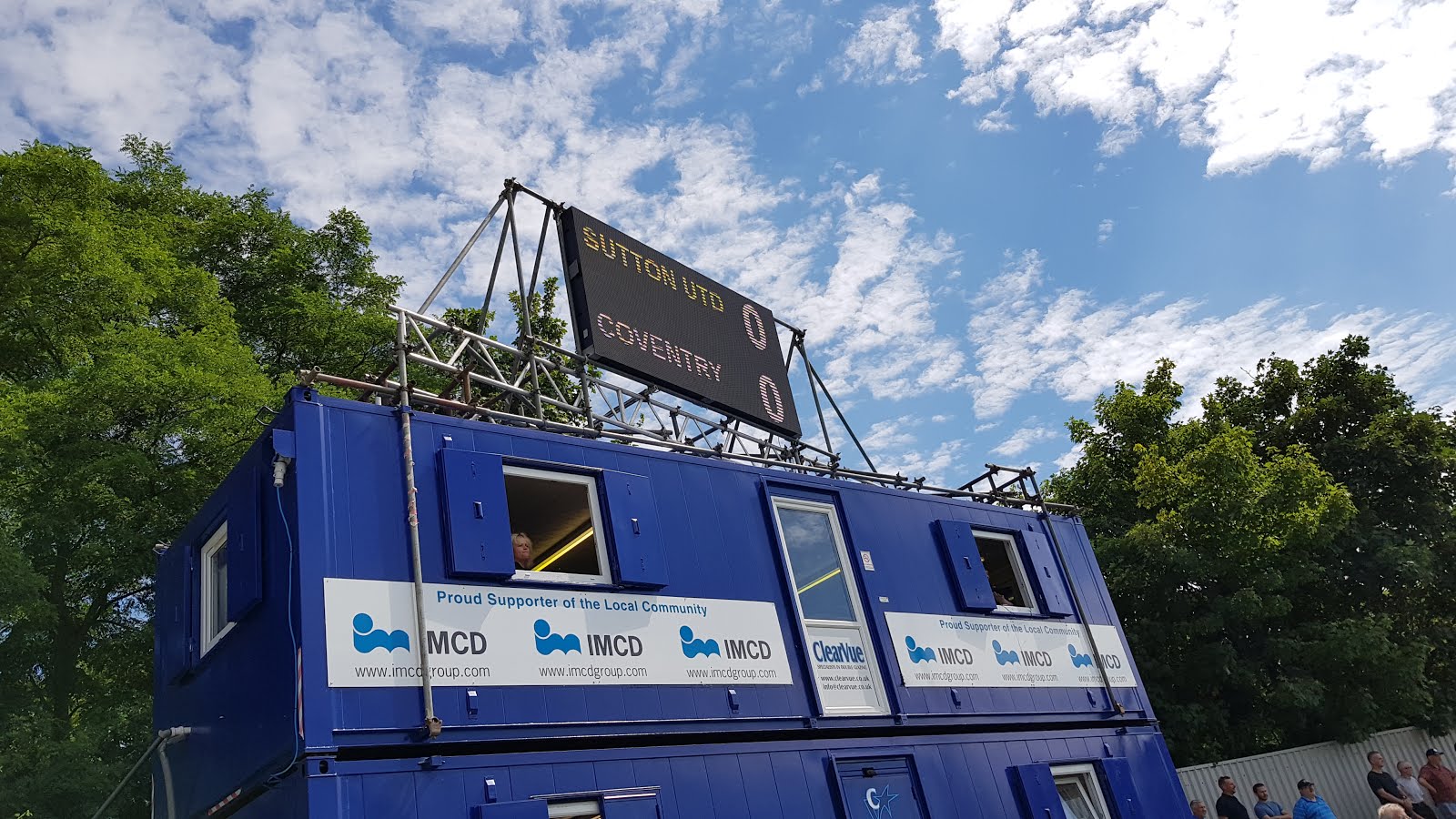 Look at us, all flash now.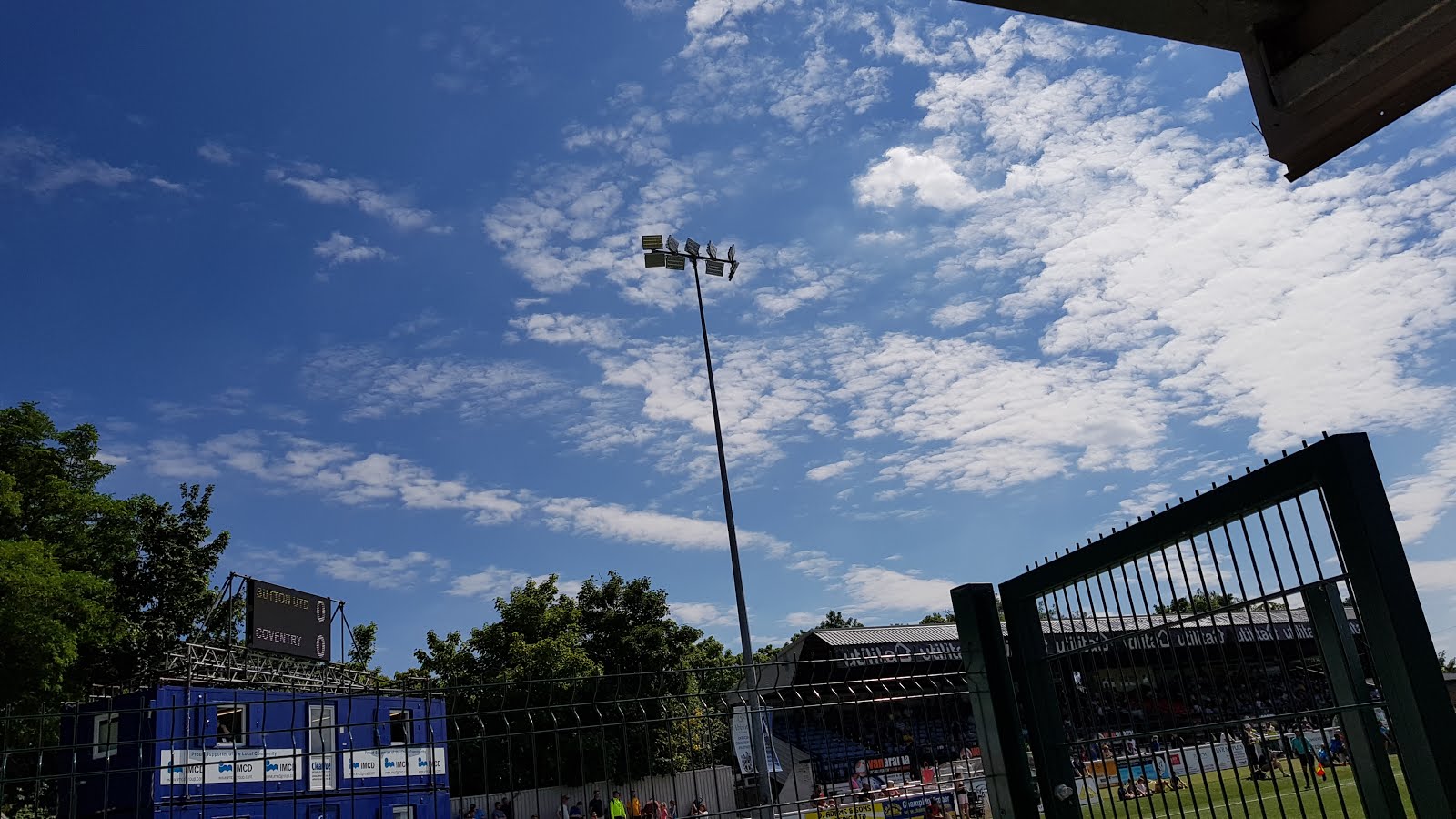 Ooooh shinys!
Unusually, I'm first in. So I have to buy my own pint, but I get to enjoy it in relative peace before some familiar faces start rolling in. Once the catch ups are done, we're soon back into the routine of basically being rude to each other and ridiculing whatever comes to mind. Mr X meanwhile takes some time to extract the best part of 70 sovs out of Dr Bell for train tickets. There's also a few admiring glances in the direction of my lovely new Gandermonium 'Never Mind the Bollocks' shirt. Available now from all good outlets. That are online. And called Redbubble.
The teams are soon up and along with some familiar names and some new ones are a couple of others. Included in today's squad is Jamie Butler, the Hemel keeper who scored THAT goal in the Championship season. Robbie Cundy & Ibra Sekajja we're not as familar with, although I think the latter might have been with Dulwich last.
Worner, Amankwaah, Aswad Thomas, John, Eastmond, Collins, Simon Walton, Kenny Davis, Gueye, Moses Emmanuel, Cadogan. SUBS: Ibra Sekajja, Jamie Bulter, Spence, Jebb, Monokana, Dundas, Wright, Robbie Cundy
I'm a bit late out of the bar and forget that I can't just nip around the side of the stand at the moment as our temporary changing rooms down there have taken the turnstile out of commission. So I have to take a brisk stroll round to the main entrance, missing the first minute or so.
I don't miss much. It's pretty warm out, so much so there's a slight smell of rubber in the air from the pitch. Of course, this doesn't exactly make for an enthralling contest. We start fairly lively with Caodgan and Emmanuel probing down the flanks. But apart from a couple of nice little interchanges and some gaps appearing, the visitors defence holds off most of our efforts. Only a low hit from Eastmond brings a decent save from the keeper and Emmanuel heading just over from a cross in by Amankwaah. At the other end, Worner is largely a spectator and I hope he's got his factor 30 on.
The only interesting points are the new scoreboard not having a clock or timer on it, which catches us out several times. That and a drinks break about halfway through. It's not really a classic if I'm honest.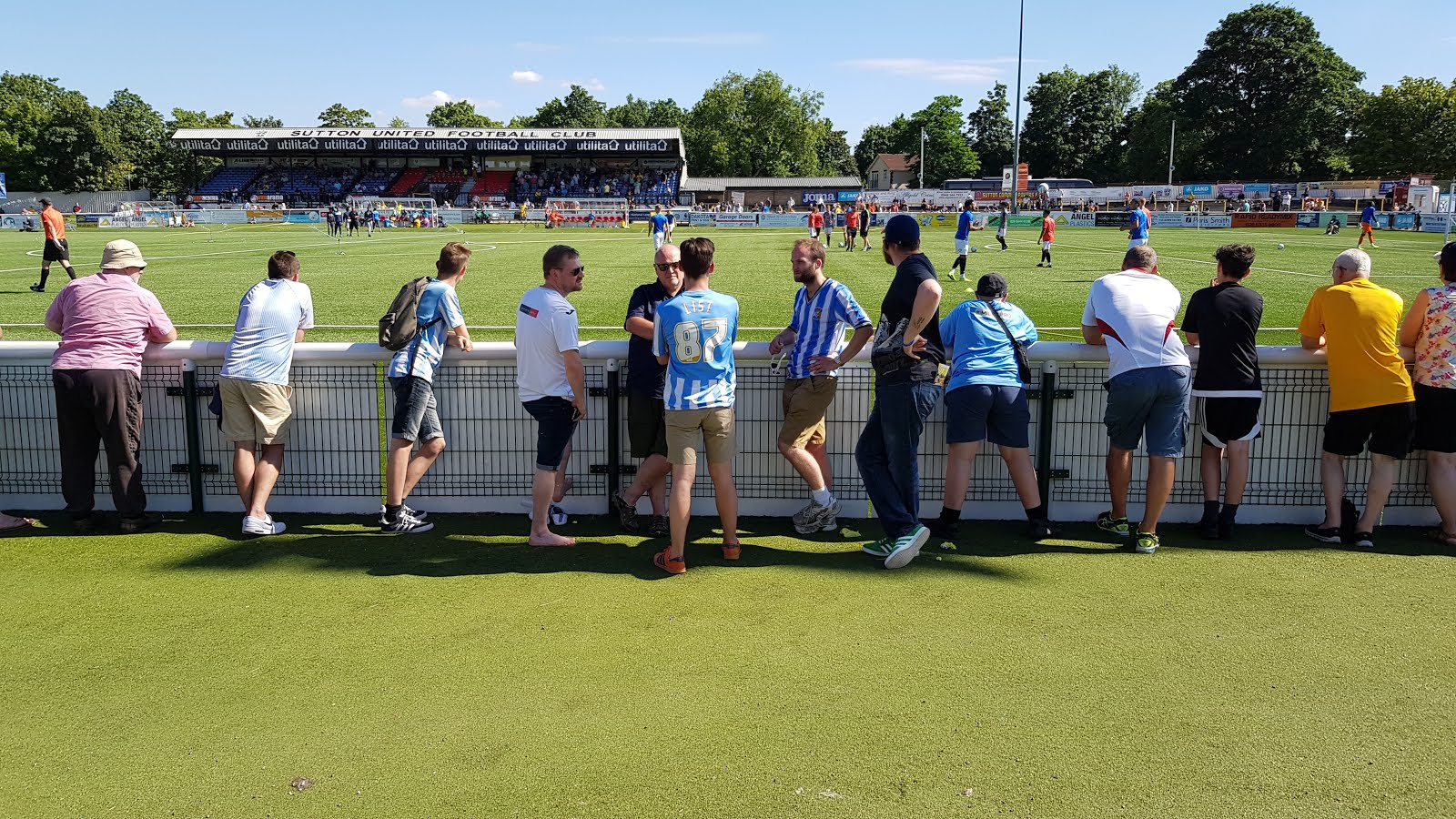 Packed in…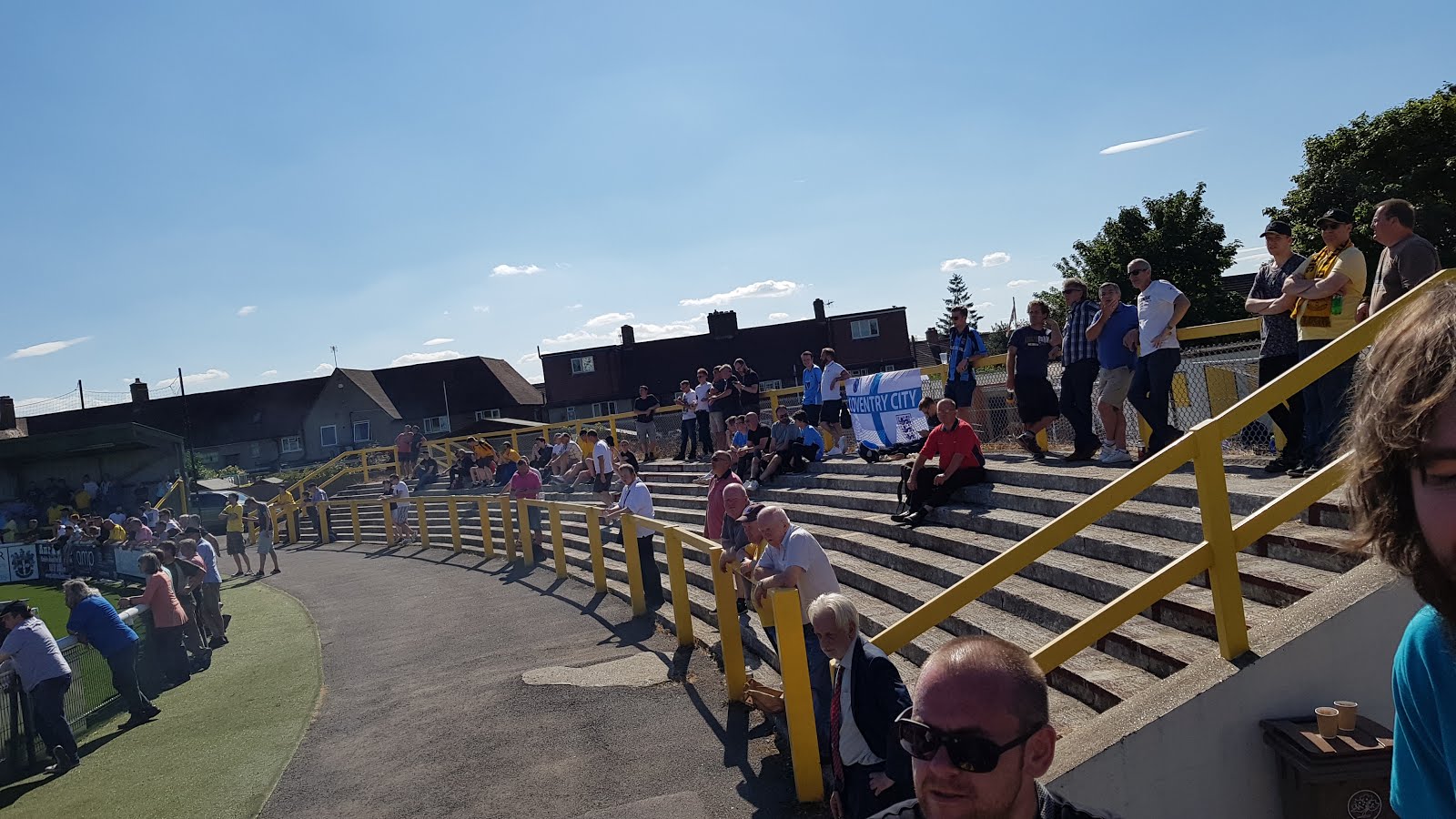 Soaking up some rays….
I take a wander at the break whilst some of the others head for the bar, instead taking time to catch up with some old faces who are at the game. As well as bag a bacon roll.
There's masses of changes at the break, with Cov replacing all 11 of their players and giving Max his run out, whilst we only keep a couple on from the first 45. With Butler now between the sticks, he naturally gets a shout of "Shoooot!" the first time he gets the ball to feet. No one really laughs.
PC reappears from the bar after a few minutes. "Still 0-0 is it?" he enquires, only to have several Shoeboxers reply "Look at the fucking scoreboard!". This is something we'll no doubt still be doing come January.
The Cov changes have boosted their performance and with Max up top, they finally start to cause problems. They really should go ahead from one cross delivered from deep, but the bloke arriving back stick somehow nods wide when he really should score. Max then forces a save from Butler and hooks the rebound acrobatically wide.
Our response is a couple of darts wide from Monokana and Sekajja that come to nothing and a couple of Jebb free-kicks that the keeper handles fairly easily. Max forces another regulation stop from Butler after some nice link up and with time running out, a ball popped over the top finds a runner in too much space and he rifles it low across the U's stand in stopper to nick the win and finally give our new scoreboard some use. The whistle goes soon after and we close out a rather low key first contest with seemingly no injuries and a half decent workout.
As we head for the bar, Max takes a solo stroll down to the GGL end to say his goodbyes, which is a nice touch. We're going to miss the big lad and his efforts this season.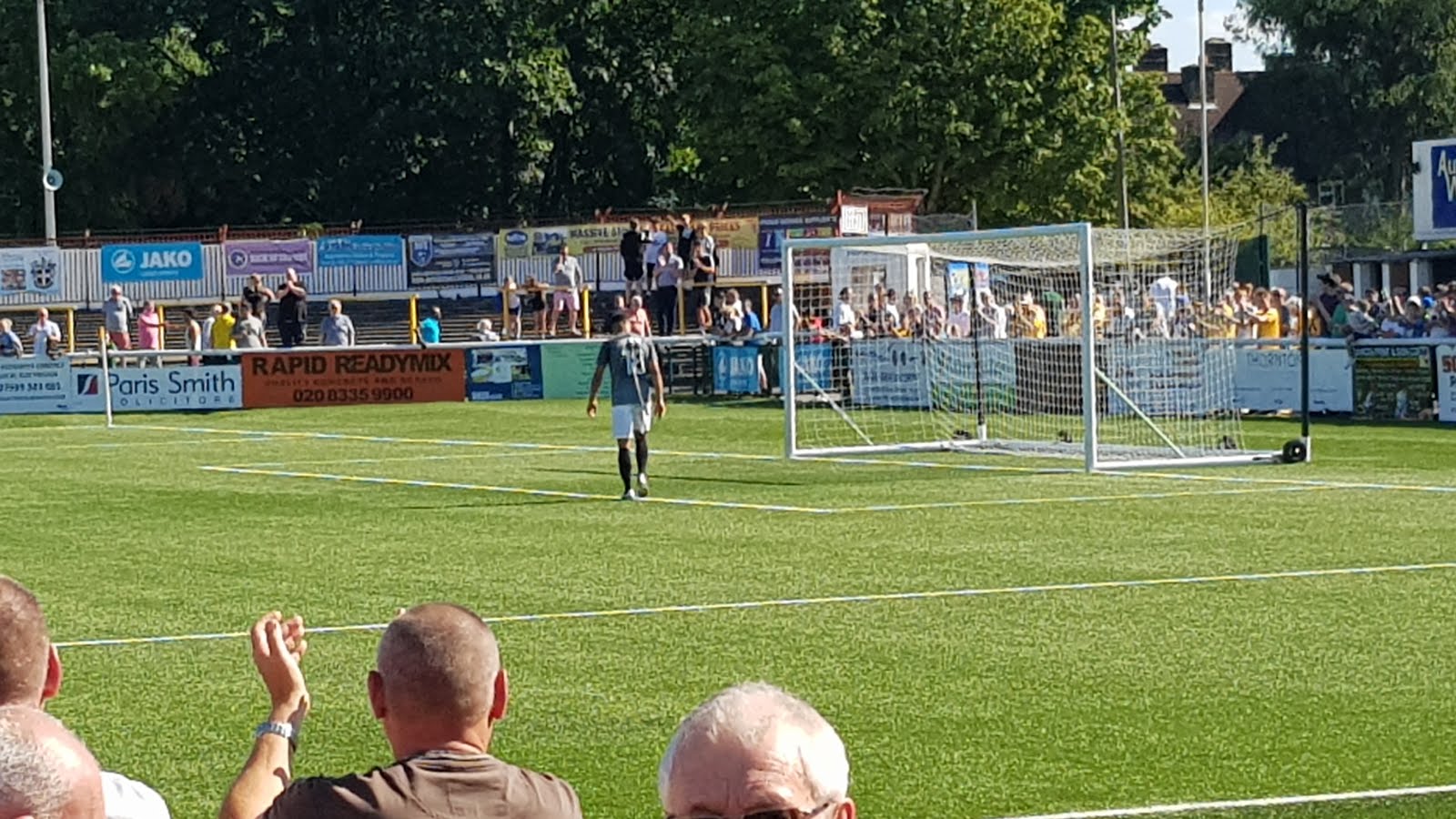 Bye Max!!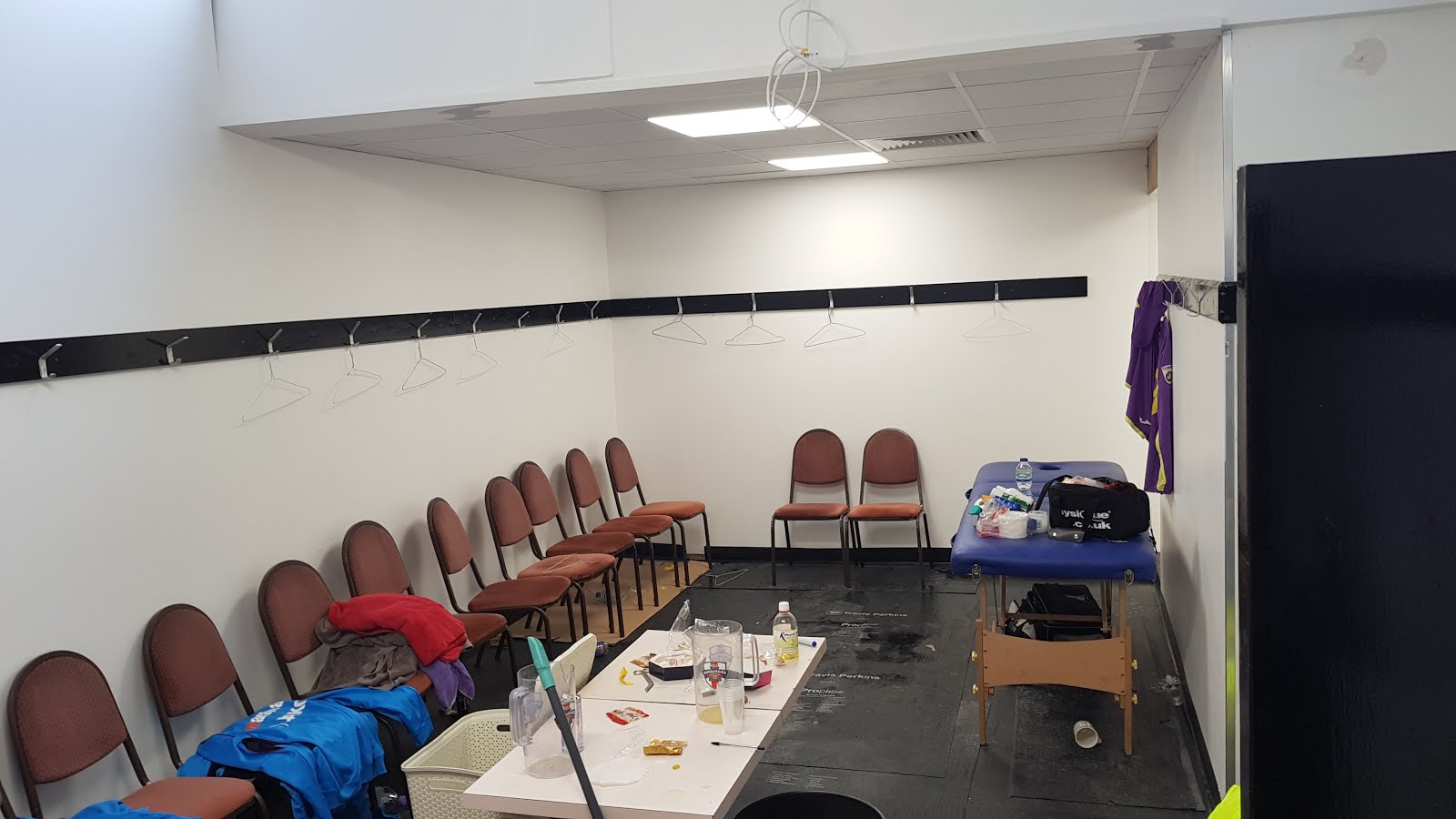 Well that's changed a bit!
Back in the bar, we're soon in the swing of things and getting the refreshments underway and pass the time by checking out a couple of huge scrapbooks AB has brought in. It seems he and his daughter kept a pretty detailed collection of the cuttings covering last season's cup run and we all have a good flick through reliving the maddest couple of months in the club's history. So, with a quick play of 'Take on the World' on the jukebox, we head off to the station to catch the rattler round the junction to Sutton itself.
We're soon in O'Niells, somewhat earlier than normal as the band haven't even set up yet! We say hello to the usual faces either side of the bar and find Johnno the guvnor nicely oiled having been up earlier for the Lions rugby. We enjoy a couple of beers and get some scoff in, before Belly retires hurt and X & Dukey disappear off to the roof terrace for smokes.
They're gone for ages and in the end Steve & I get bored waiting for the next round and leave them to it, although we do Dukey a favour in taking his 400 fags he's picked up that day from various sources with us rather than leave them unattended in the bar.
Steve wants a burger, so slopes off to the kebab shop, but I can't be arsed hanging about so nip round the corner to catch a bus back to HQ. On the way back, I'm so distracted by my phone, that I miss my stop and have to walk back down the hill like a twat.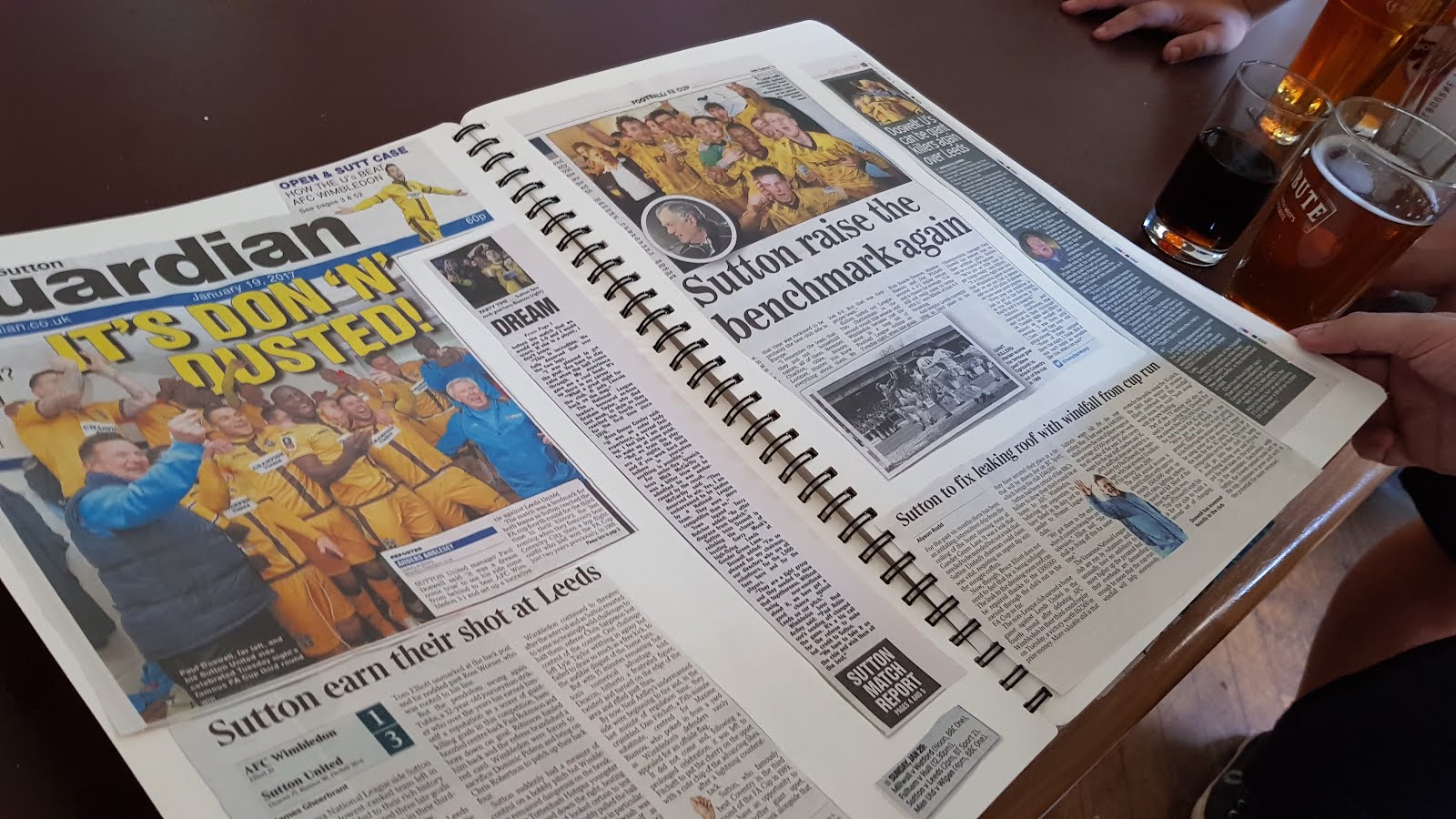 We've uh…got something in our…er…eye. Sniff.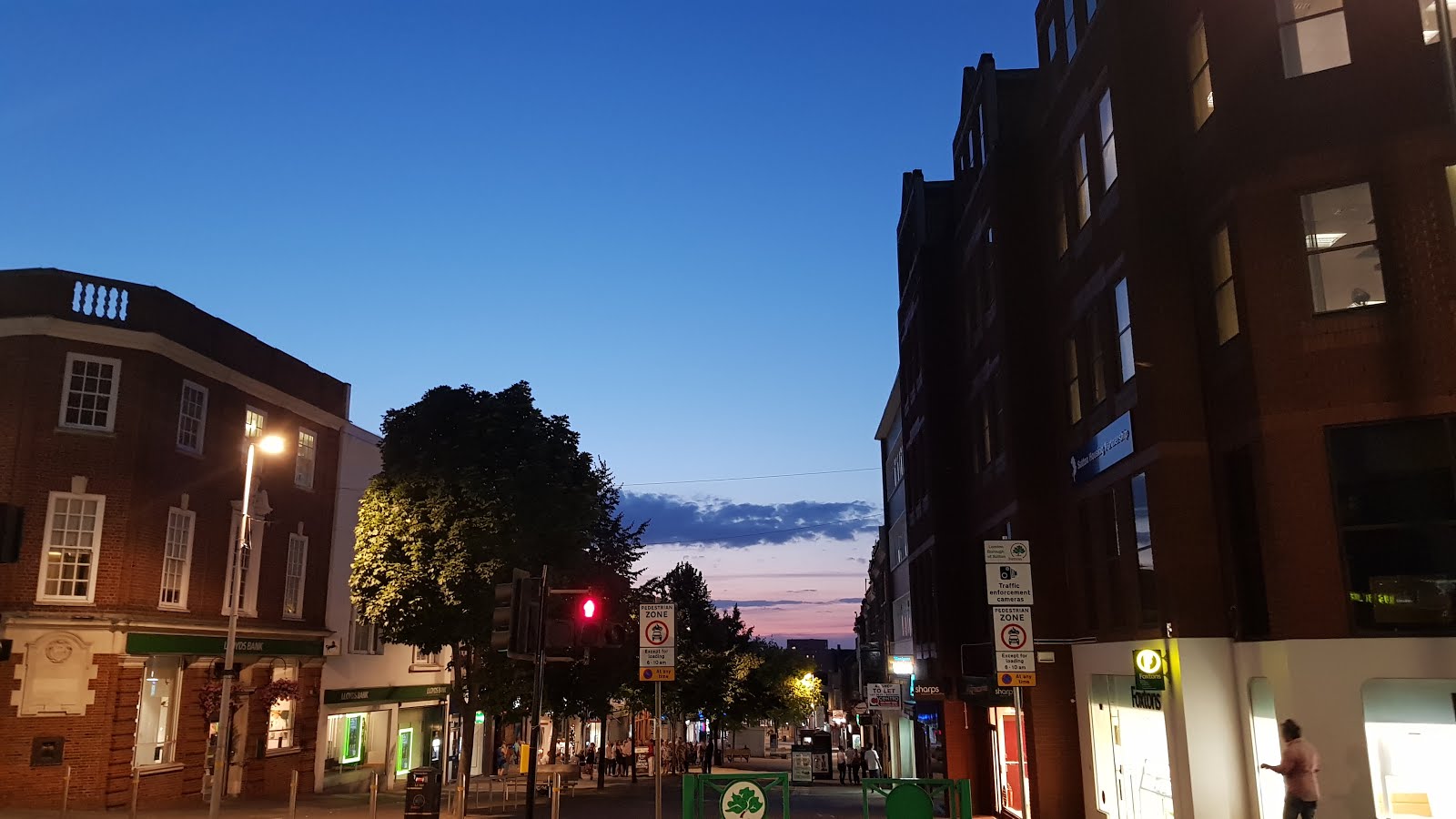 Bright lights of Sutton
So, all going well so far!
Taz