So, to friendly number three. And so far, it could be said the pre-season campaign has not gone entirely well. Certainly from a spectating perspective anyway. Two 1-0 defeats, with shots on goal from either side being at a premium and a steadily mounting injury list to keep Bobby & Cat busy. Still, we're not the sort of people to let such hardships deflect us from the duty at hand, that of blathering on about shit pointless fixtures in July. We're made of sterner stuff. And you're very welcome.
To be honest though, pre-season is mostly crap. And as Dukey was stuck with blog duty for Hemel, a fixture I'd rather remove my own penis with a wooden spoon than have attended, it meant I could give the game as much of a swerve as the Titanic should have given that big lump of fucking ice. And with the added benefit of not having to make oneself a eunuch via whittled kitchenware to do so.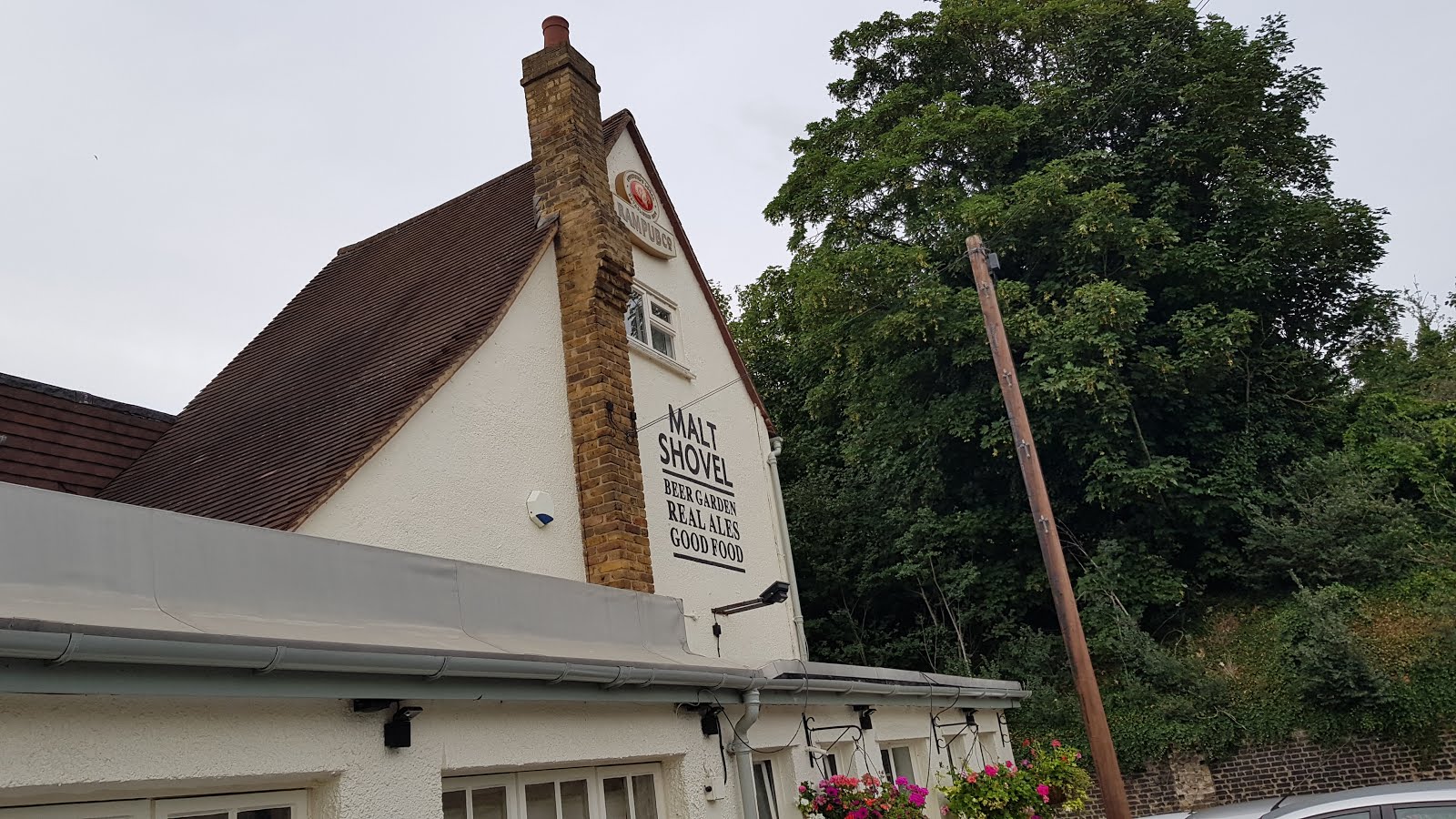 Be rude not to.
Instead, I and Mrs Taz were a bit cultural and took the opportunity to attended the 'Hyper Japan' show at Tobacco Dock instead. Well, I call it a 'show'. It was more like a claustrophobic, slightly Japanese themed, poundshop Camden Market. Albeit with people wandering about wearing even stranger garb than you'd find in the real thing. It was so packed we were unable to sample any sushi, noodles or kobe beef, instead settling for that well known Asian dish 'Jerk Chicken' and I got about as close to a drop of sake as it seems Sutton did to scoring at GGL that afternoon. Despite all this however, the experience still seemed to rank above that of the persons there present at the Borough's premier entertainment venue. Certainly judging by comments on the top secret, members only Gandermonium WhatsApp group thingybob anyway. Which makes that a narrow win for Tazbert in my book.
So, if I hate PSF's so much, why am I tattling on about this game then I hear you ask? Undoubtedly as pre-season as it's possible to get? Well, I am a humanitarian at heart and I couldn't rightfully leave Dukey to do two games in a row after that Hemel one. That and Robbo wasn't going. Or Totts. So I kind of had no choice really. I'm certainly not going to be the one that breaks our 300+ game run that's for sure, mainly as the complaints from his Dukeliness about such a disaster would have been far greater than abandoning him to do the game itself. Basically, I'll do anything for a quiet life.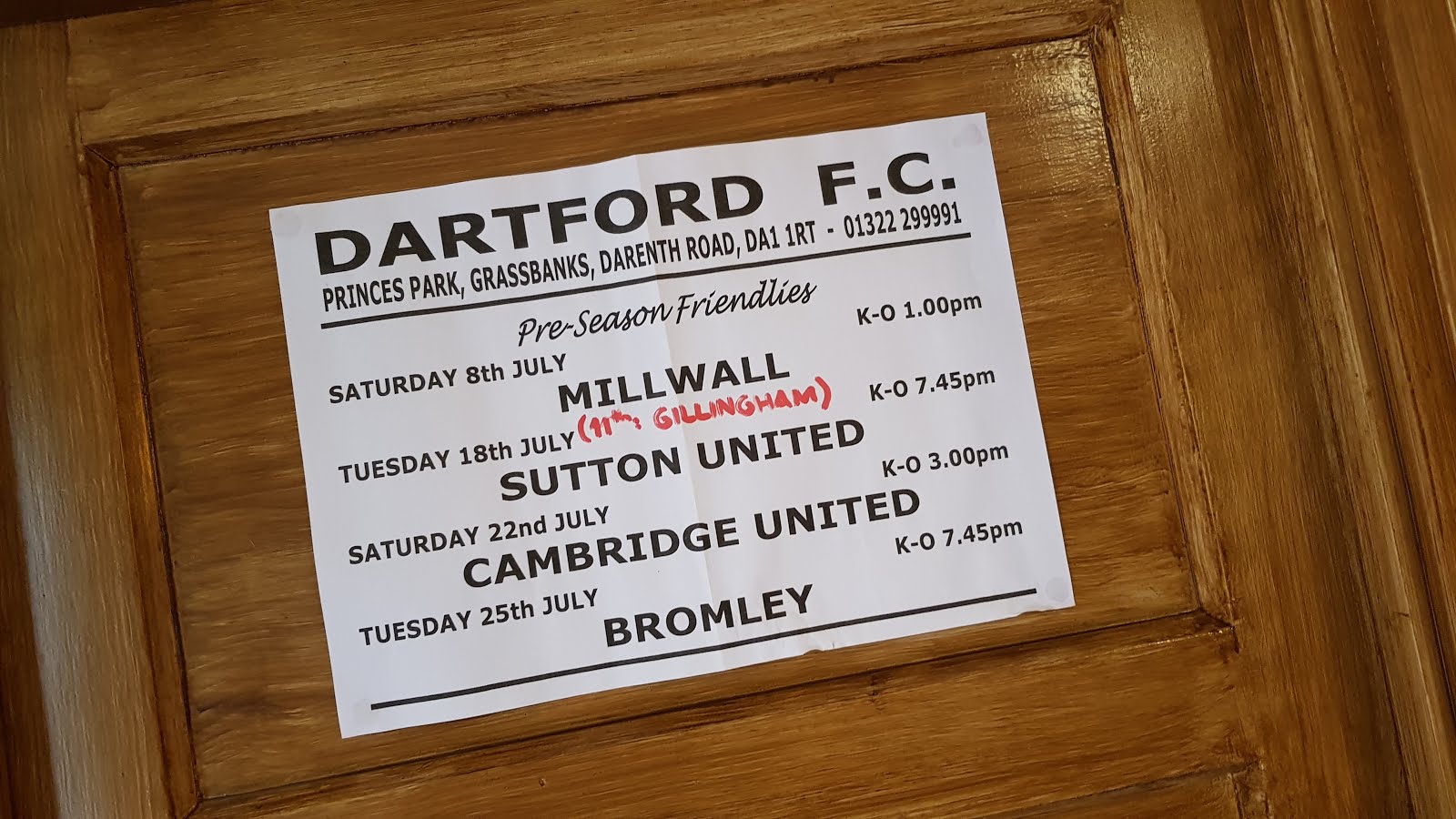 We're clearly the pick of the bunch…
Also, Dartford is dead easy to reach from my place of employ. As I'm based in Bank, I can get to Cannon Street with a brisk 5 minute stroll and there being a train at 6:15 made this a no brainer. So I ponced out 10 minutes early and set off for the station to meet Steve and head down into Kent. On the way, I'm asked on the TSMOGWAG what beer I would like for the journey, before having my hopes of a beverage dashed immediately after when he sacks it off due to there being a queue. Bastard. Luckily however, there's a Saino's local right by Cannon Street, so I acquire some fruity cider shit for him and some terribly hipster bottles of IPA for moi. Next job is a ticket, then the final task, food!
Sadly, it appears Cannon Street is what can only be described as "The shittest mainline station in London". The options for my dinner? A Cafe Nero and WH Smiths. And the latter isn't even one of the good ones that sell sarnies. Oh no, it's your bog standard papers and magazines variety. Which at this point is about as much use as a chocolate teapot. In fact, I'm so hungry I'd kill for an actual chocolate teapot right now. Before I can send a 'Shittest. Station. Ever.' message to Steve, he's arrived and having told him in person, we decamp to the train and crack open refreshments.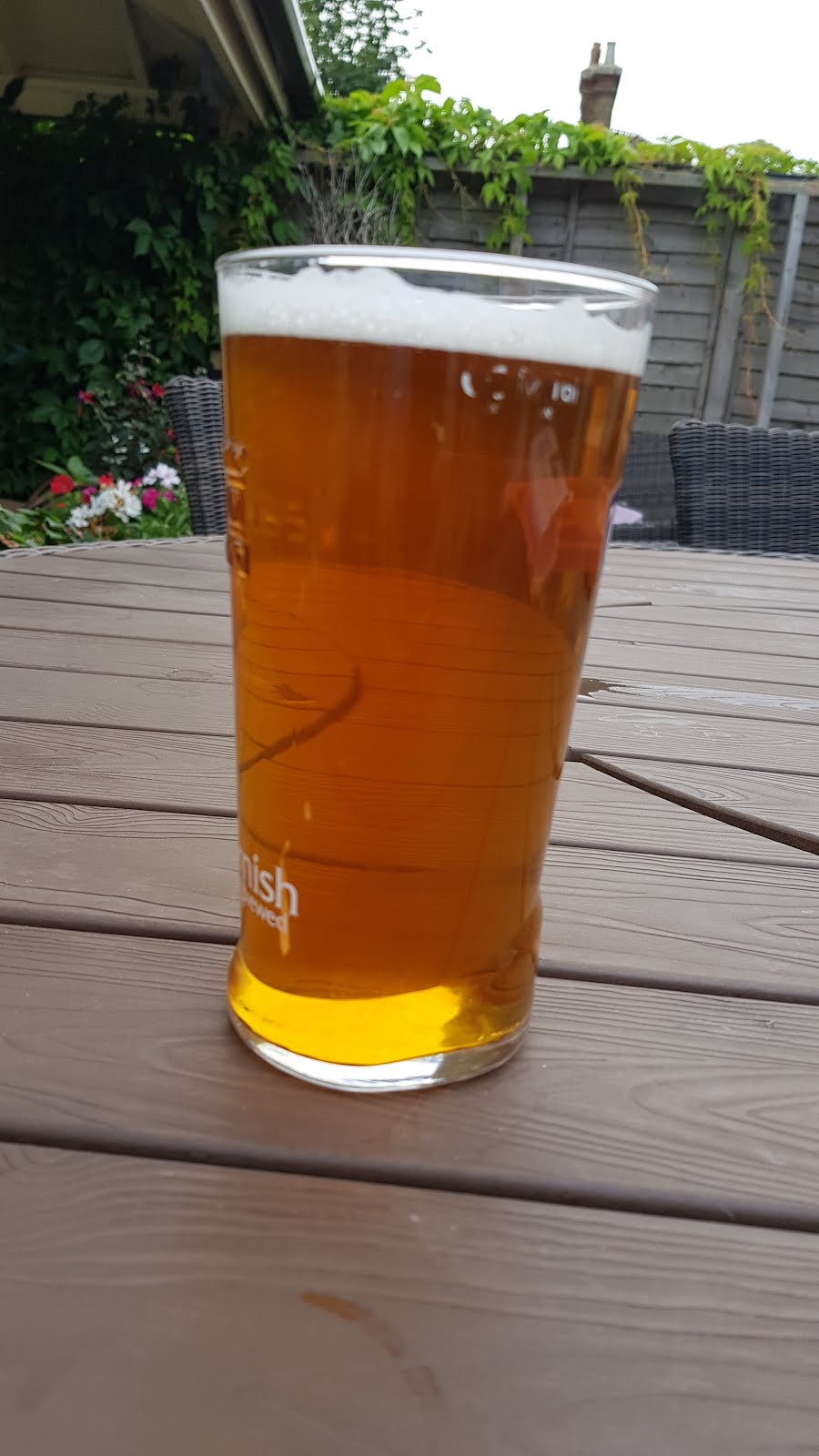 Refreshment
The journey is uneventful and we catch up over various crap as we trundle into the wilds of Kent. Less than an hour later, we're hopping off and exiting the station. A station that despite having been to several times before, I have absolutely no recollection of whatsoever. Both now starving hungry, we go in search of munch on the high street. Our only find is a KFC though and with neither of us fancying a bit of the Colonel, we elect to risk being able to obtain a pie at the ground. Our thoughts are also somewhat disturbed by some terrible out of tune warbling from somewhere nearby. It can only be Karaoke. And Karaoke at 7pm on a Tuesday night no less. Dartford clearly is something of a party town extraordinaire! The source is soon discovered to be the Wat Tyler, a pub we've visited many a time before and due to it's current anti-social activities, is immediately discarded as a pre-match watering hole. To the Malt Shovel!
Here we find 4 Days parked up in the garden, which is indeed very pleasant. A quick pint is necked and with he little hand advising us it's time to rock & roll, we set off up the hill to the ground. We enjoy the walk and spotting many old Gandermonium stickers from the rather mad cup tie here last season, then wander into a quiet looking Princes Park. Fortunately, despite our fears, we discover we've just made kick off as we tumble through the turnstiles. And judging by the amount of people already inside (eg. very few), we're guessing they might have waited for us to arrive before starting.
Butler, Amankwaah, Thomas, Collins, Davis, Lafayette, Eastmond, Bailey, Spence, Emmanuel, Anthony Jeffrey SUBS: Coombes, Cadogan, Dundas, Monakana, Wright, Hafed Al-Droubi, Gueye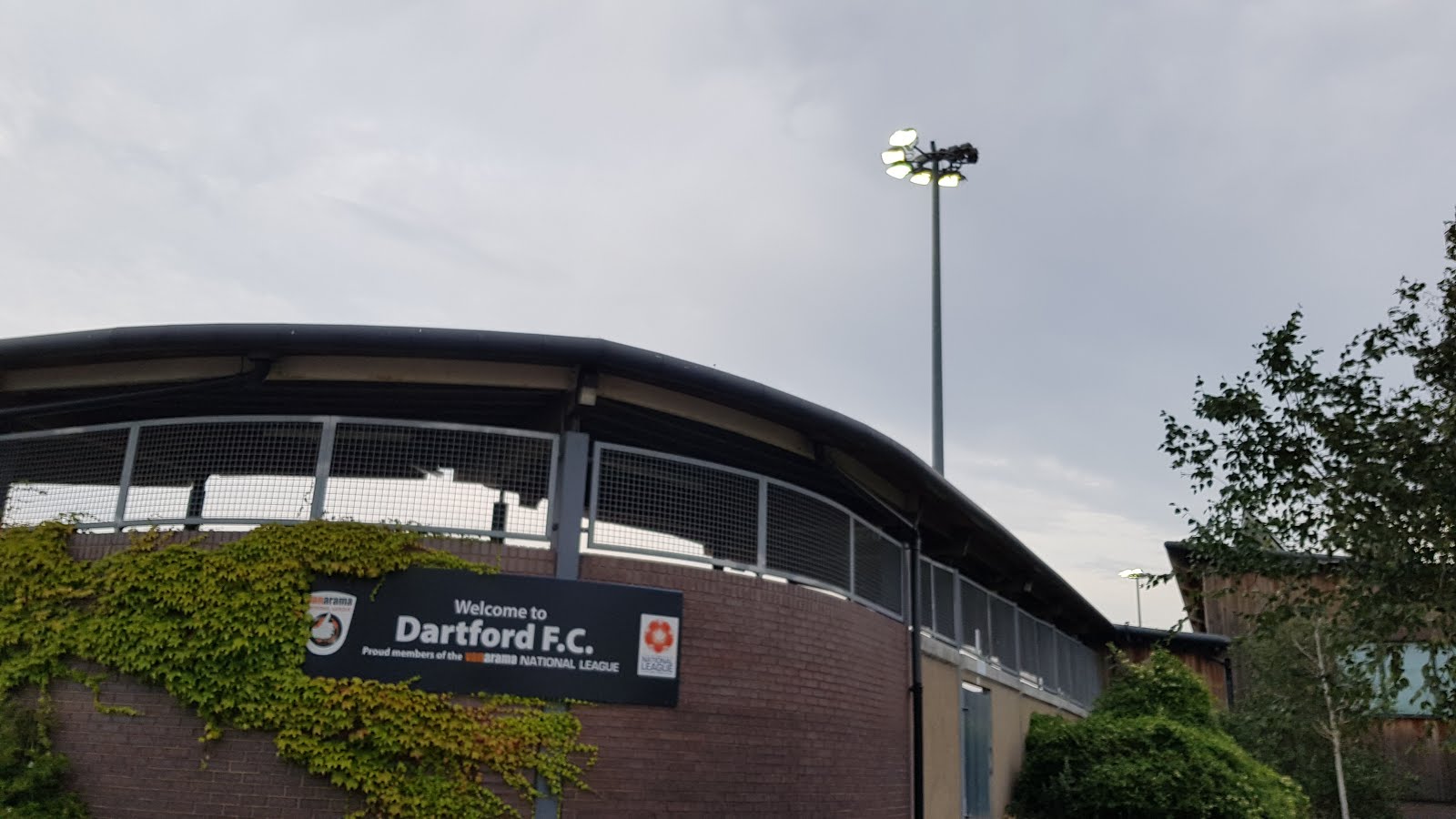 Pah. Call those floodlights?
We find Mr X and Dukey immediately behind the goal and set about talking bollocks. Anything to distract from the football. Still, this doesn't stop Dukey and X making a couple of dreadful remarks in relation to new man Aswad Thomas, who of course shares a christian name with the UK reggae act of the same name who had a couple of hits in the 80's. You know, stuff like "Don't turn around Thommo!" and "Oooh, we might see him crying after that". Shocking really. I'd could say you'd expect better from such people, but that would be a lie. You wouldn't.
The football (I suppose we must make some mention of it) is largely low key. Darts have an early shot over from a reasonable position, Lafayette is pulled back in the box for an obvious looking pen, but the ref who looks younger than some of my socks, was having none of it. Eastmond has our best effort though. A low angled hit that the keeper does well to get down to and push away. Jeffrey also shows he'll fit in from a disciplinary perspective by getting himself booked for an untidy challenge in front of the stand. Hey, we've got a title to defend you know!!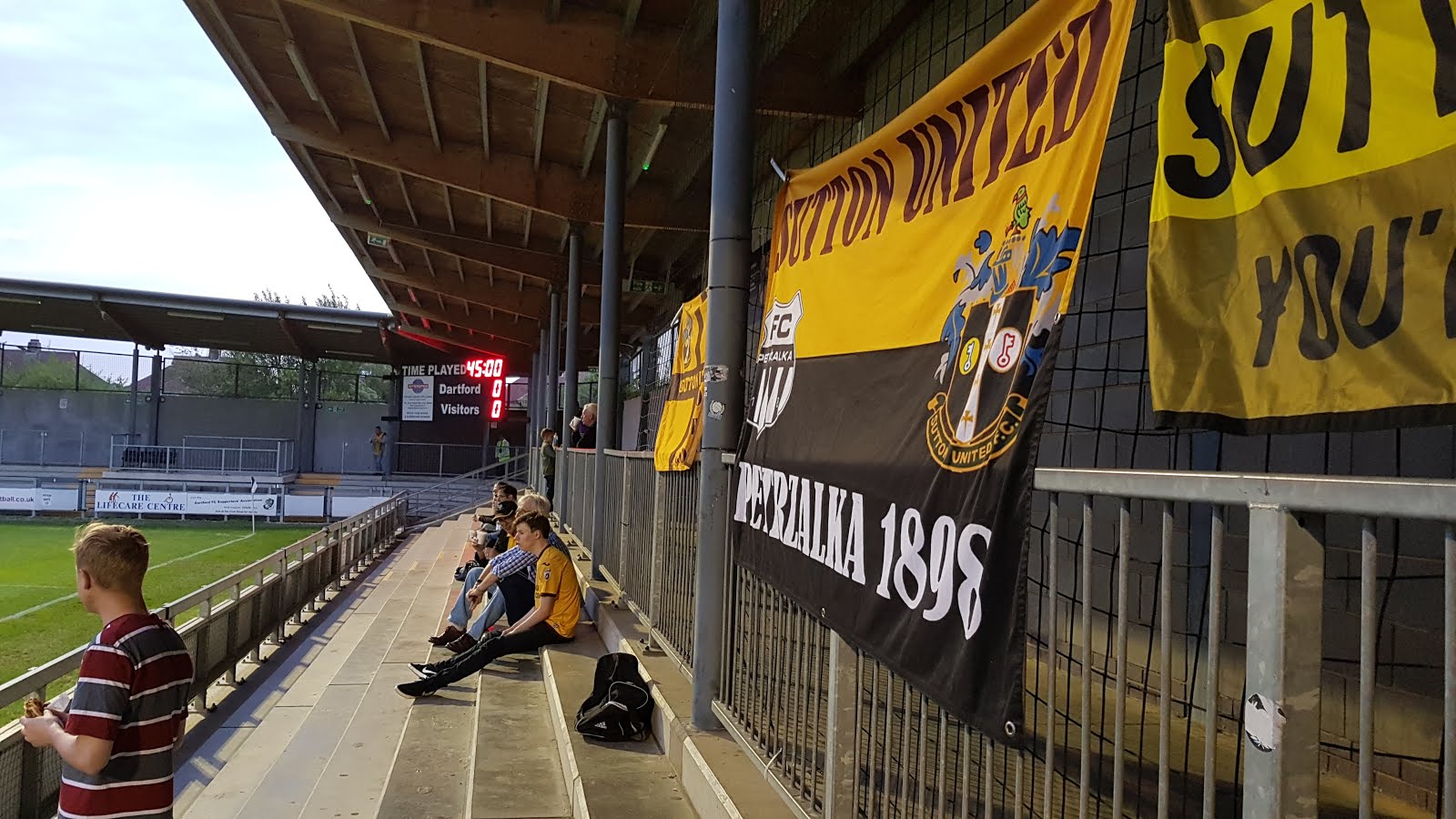 Bit of colour
Another musical discussion occurs shortly before the break when Butler, deputising for an injured Worner, takes a catch in the box. With a lot of the Darts lads committed a quick throw out could catch them on the hop. To emphasise the fact Mr X encourages our temporary stopper to get on with it under his breath. "Get up, get up, get up…..you cunt!". Sadly Butler can't hear this from the other end and doesn't heed the advice. Chance gone and we switch to jokingly discussing if this was the actual lyric of the song or not. Greek calls up the 1989 hit for Technotronic's 'Get up (Before the Night is Over)' on his phone, but it just sounds like 'Pump Up the Jam to us and this just serves to confuse everyone completely.
With Half time approaching and my hunger still not sated, I remind Steve to pop to the teabar to see if their pie supply is of a sufficient temperature to satisfy hygiene rules and to stick in our faces. When he doesn't return within a couple of minutes, I assume the answer is 'Yes' and join the queue just as he's squirting a dollop of ketchup on his. The twat.
Cheers for the heads up mate.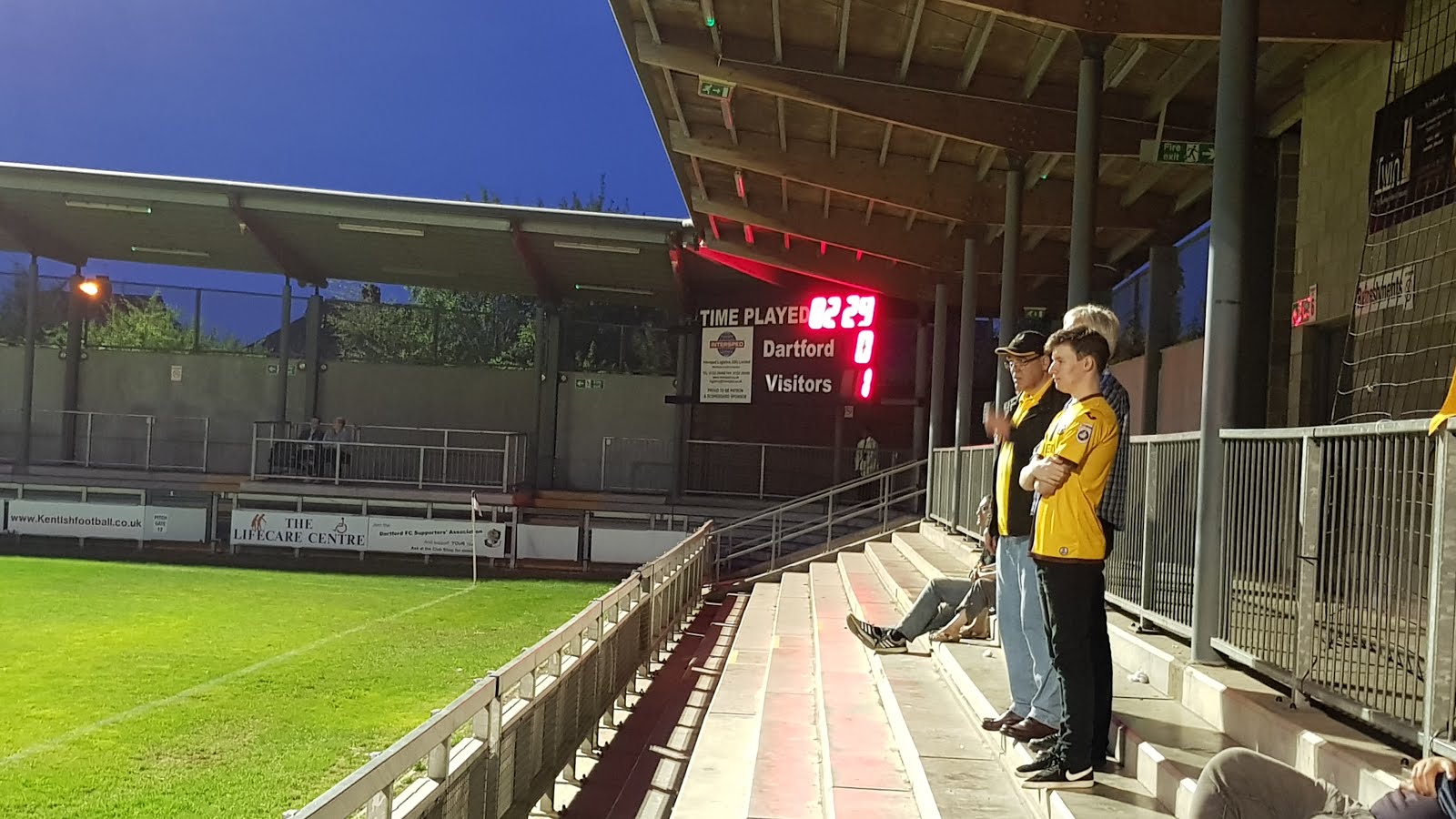 259 Minutes in the making
Having noshed the pie, we settle in for some more less than pulsating pre-season action and retain a little hope of there actually being a goal for the good guys this time out. Much like the first half, we probably have the better of things, but there's not much in the way of chances. Moses forces a save and Jeffrey really should hit the target from 18 yards after he's glided past two white shirts out on the left. We make changes just before the hour to freshen things up and such is our excitement, we even tweet about this event! Soon after, an effort on goal is deflected to Coombes about 10 yards out, but he hurries the shot and blasts well wide of the target, but not well wide of my good self as the firmly struck effort thumps into my leg before I can get out of the way. That smarts.
And to think I bought that git's shirts at the end of season do last season! There's gratitude for you.
By now, we've given up on a goal being scored and keep glancing at the clock on the scoreboard to not only work out how long of this is left to go, but how many minutes total since we scored. The final answer, as it turns out, is 259 minutes. As yes, we actually go and notch one! Monokana threads a lovely splitting ball through for the run of his fellow sub Pape Gueye and the Frenchment calmly dinks the ball past the advancing keeper to make it 1-0. And whilst the celebrations aren't exactly feverish, there's more than enough puffed out cheeks and exhaling at the relief that our life choices aren't quite as shit as we'd maybe thought them to be a few minutes before. I myself am so delighted I give Pape a double thumbs up, which I'm sure he appreciated.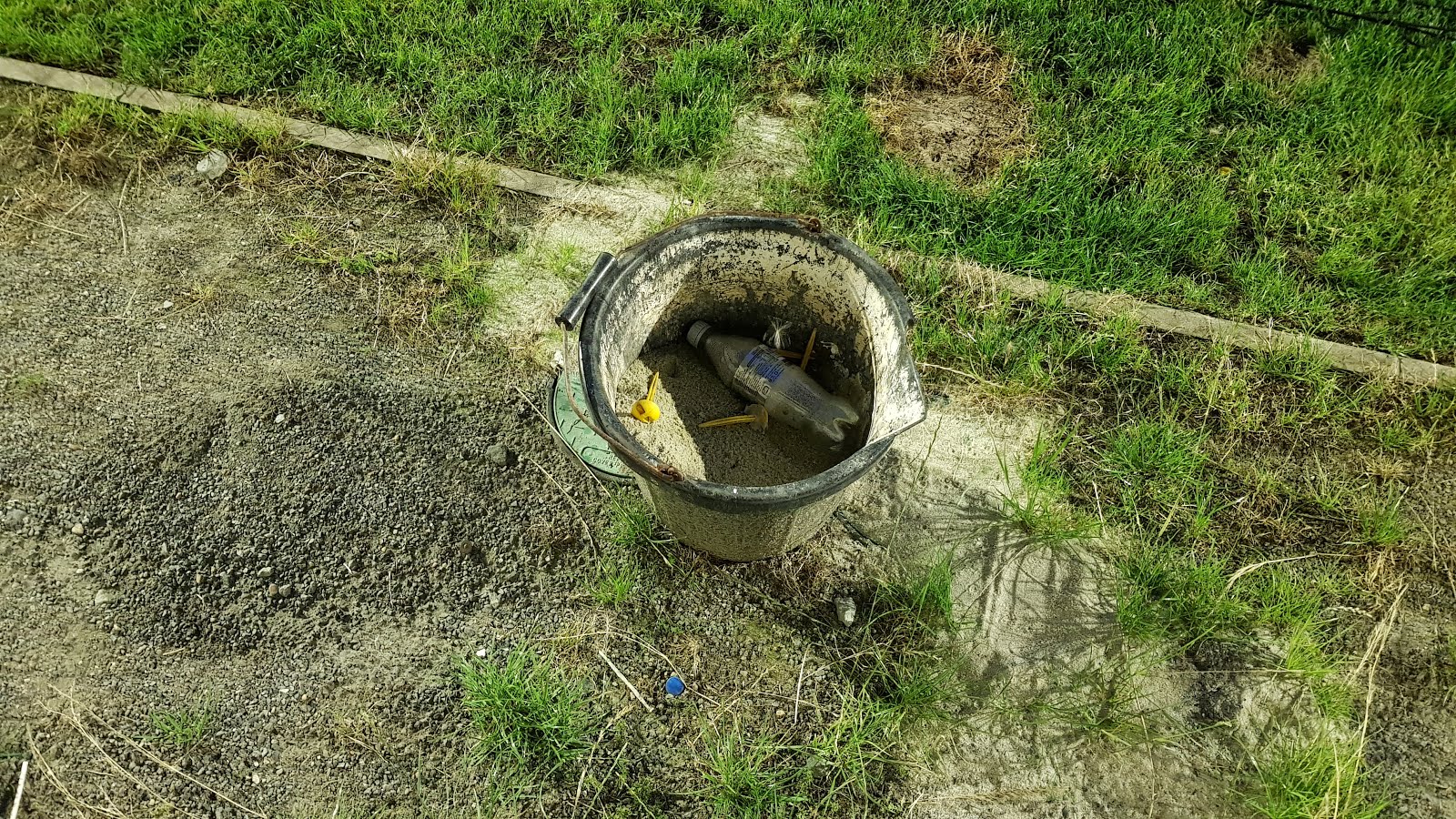 Bucket innit.
The rest of the game is really dull and the only real entertainment comes from the announcement that one of their subs is named 'Shaft'. Whether we have misheard this or he really is related in some way to the 1970's Blaxploitation character is never established before the ref has also realised this is well boring and blows his whistle the moment the big clock on the scoreboard flicks over from 89:59 to 90:00. We clap a bit and then head for the cars. Home James! Er, I mean Mr X…
We're off to Havant on Saturday for the next exciting installment, although I'll be finding something far more constructive to do with my time rather than head down to almost-Portsmouth. I may even engage in a bit more of attempting to convince my missus I'm not a complete sad sack loser, utterly obsessed with football.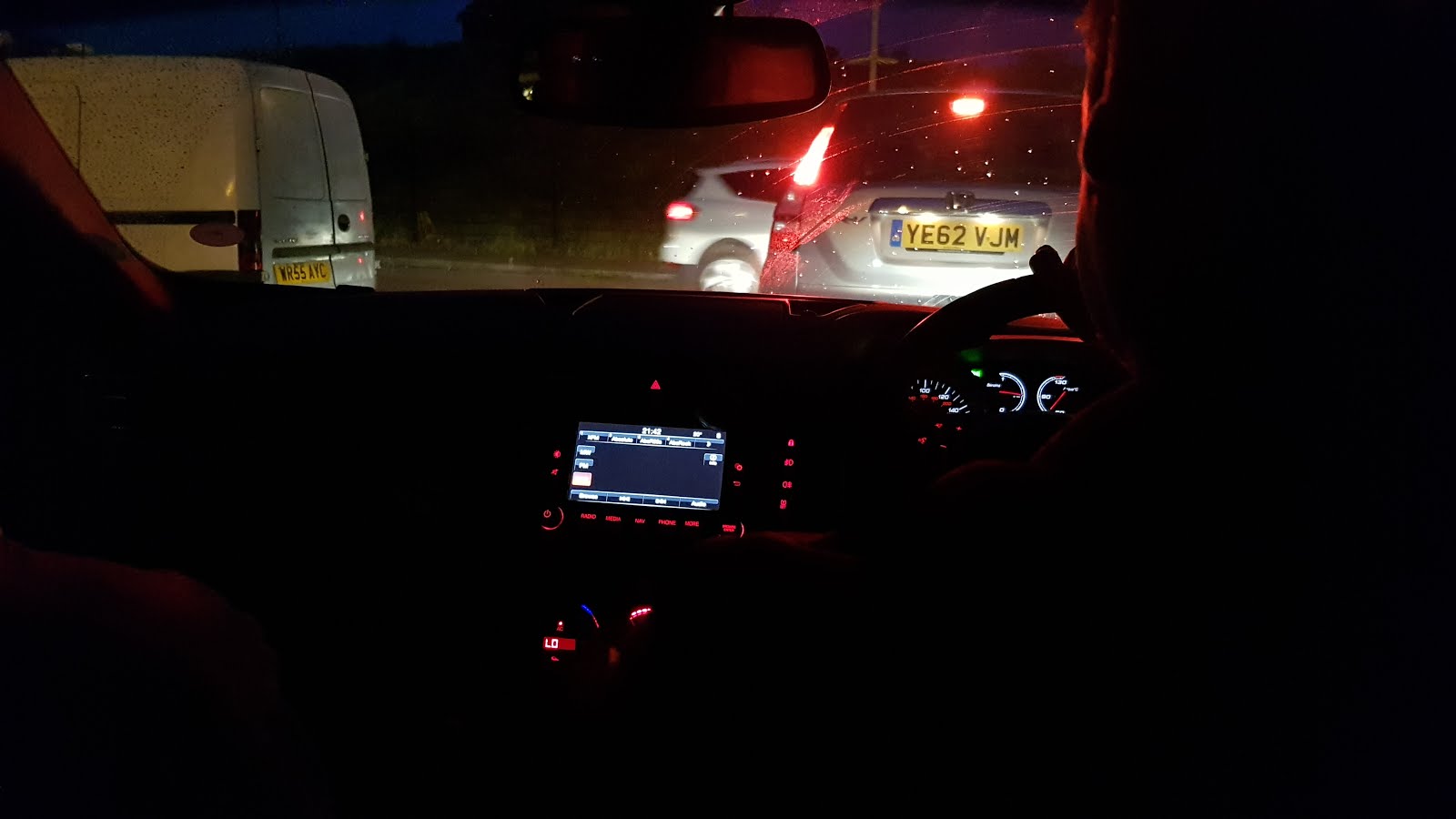 Homeward bound
Hey, it's worth a shot.
Taz