Never been a fan of the Wombles, and truth be told never likely to be. Snouty-nosed fuckers scabbing off the jobs of street cleaners and bin-men.  Getting themselves all busy in shit that doesn't concern them. You can keep em mate.
So, let me cast my mind back one last time to Plough Lane in the FA Trophy 1974. A group of us kids are studying the programme when the actual fucking Wombles pop-group themselves stagger pissed onto the pitch and start miming to one of their two-bob hits.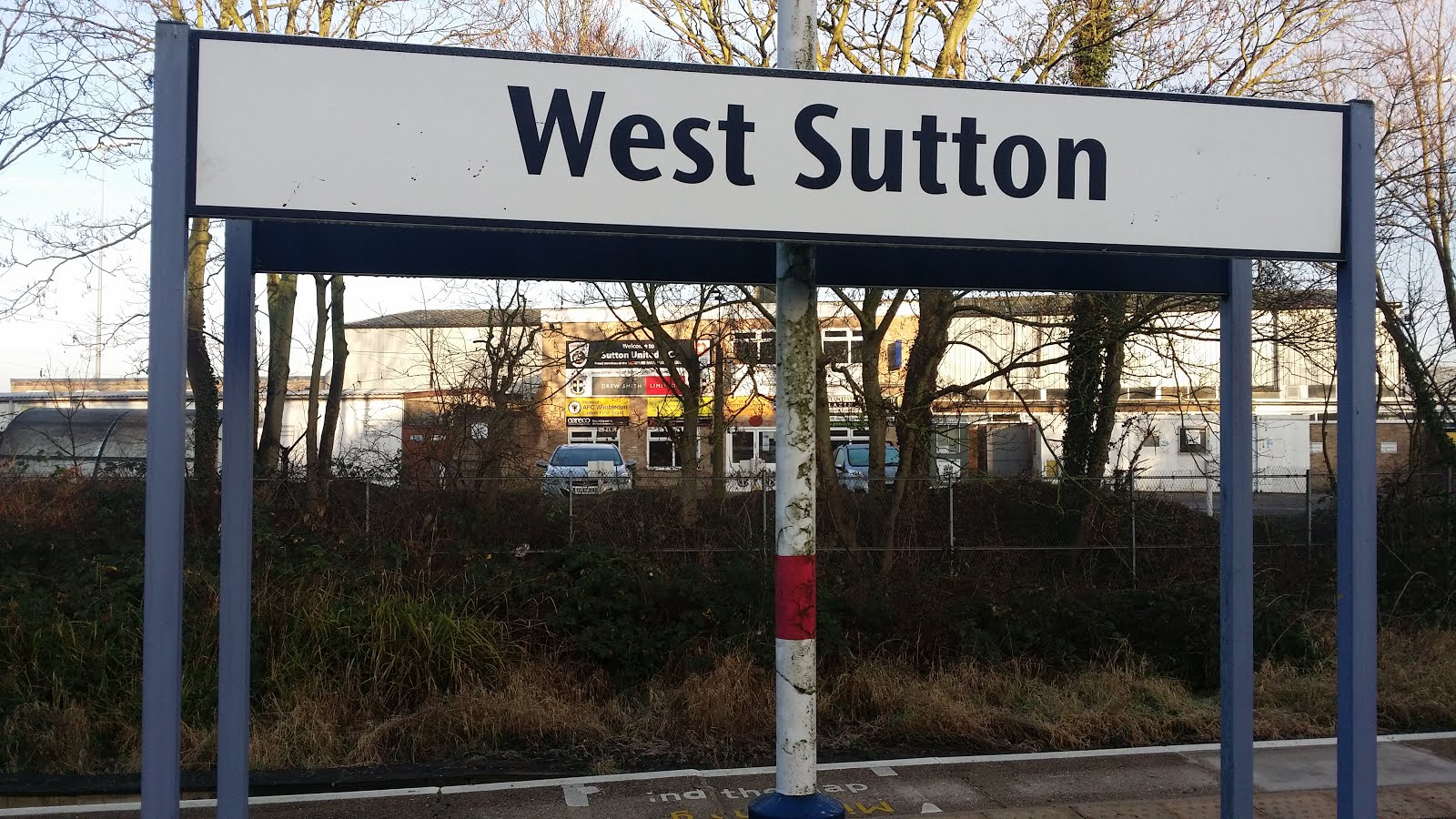 Keep it warm, we'll be back later…
One plucky young Sutton lad races down the terrace to the fence and shouts loud and clear – "Your song is shit!." Uncle Bulgraria, reeking of cheap whisky like an old paraffin lamp, sneers back – "Fuck off kid!". I wish we'd had camera phones in those days. I could gave destroyed their career with the press of a couple of buttons and done the whole world a favour.
Fast forward 42 years and am I still bitter? Course not, life's too short for all that old caper and anyway we've got a chance to revenge #FAT74, the starter motor incident and the rocking Hillman Minx and I'm pumped up like Mr Pumpy on National Rumpy-Pumpy Day.
I'm out of London soon as I can and heading to Waterloo for a connection down to the Royal Borough. The game plan is to jump the rattler down to Norbiton, a manor I know well. Mrs Totts has been working at the local hospital in those parts pretty much non-stop since the NHS was formed in 1948, not even allowing small matters like child birth to deflect her from her vocation of inducing comas and ramming tubes up arses. She's seen more Governments of all stripes who couldn't give a fuck than you can shake a starting handle at and I love the bones of her for her quiet dignity.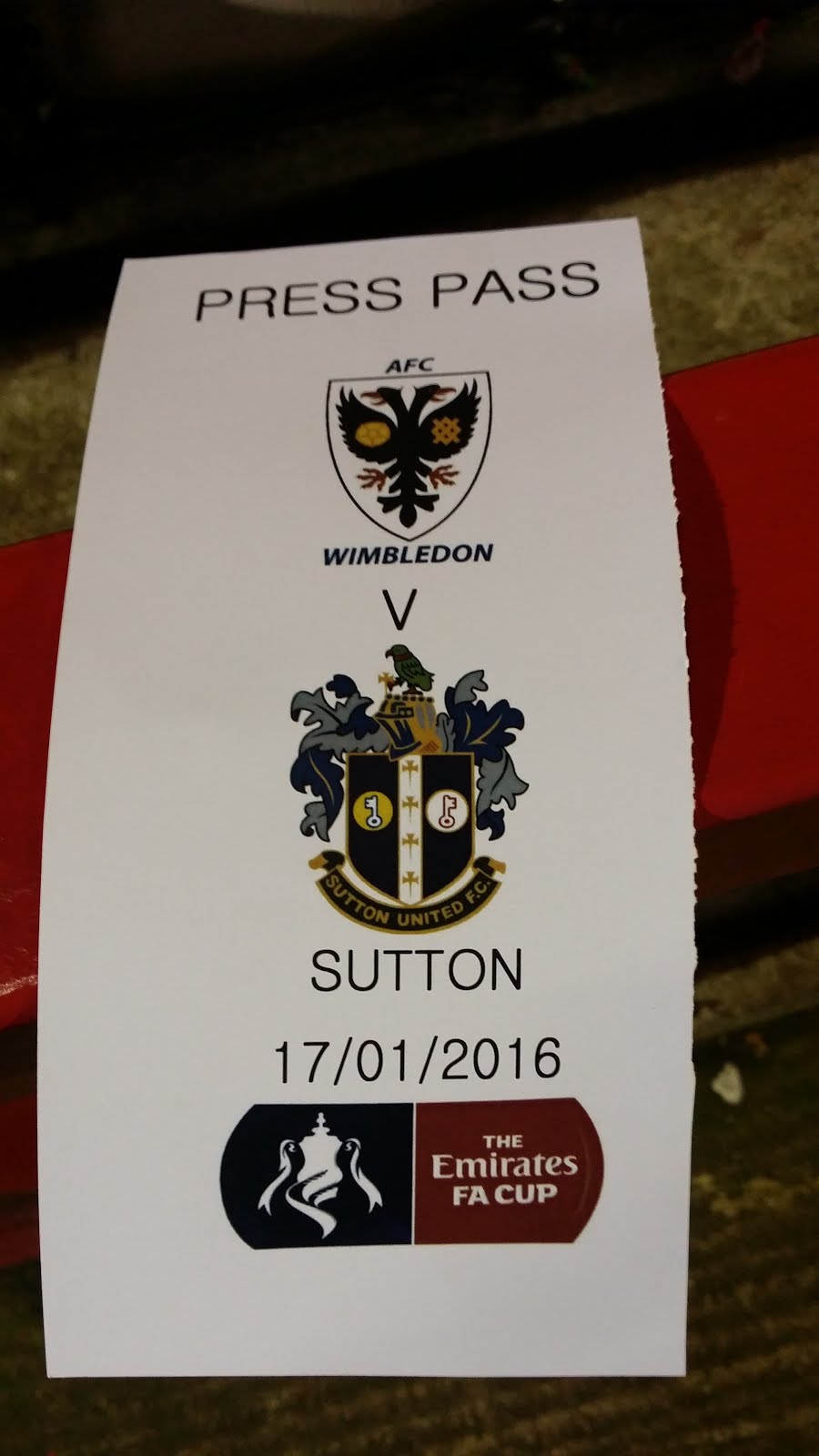 Behind the scenes
My local connection also extends to the fact that my old man was Company Sergeant Major in the East Surrey Regiment which was based at Kingston Barracks and it was on a night out from there that he met my mum at a dance hall in Wimbledon and set up a chain of events that would eventually unleash Comrade X into the world of rock and roll. More on all that later.
At Waterloo, I get a message that there will be a meet up at the Watchman at New Malden. It's a game changer. The extensive local knowledge means that I'm in the swim on the logistics of getting off at New Malden station, sinking a few scoops and then bussing it down to the old disused sewage farm now known as the Kingsmeadow. At least I'm reasonably confident that the old mozzies who bit us to buggery at a PSF a few seasons back will be dormant this time of year.
Talking of getting bitten to buggery, let's all bow our heads in memory of those who have fallen by the wayside. I am, of course, talking about The Peel. When the Cambridge Estate is subjected to gentrification you know that the world has gone fucking nuts and I also know for a fact that on the night that this once great entertainment establishment closed down there was not a dry G-string in the house.
We just love a panorama
Anyway, I digress. Where was I? Oh yes, New Malden. It's here that I pick up a message from my agent that a live TV appearance with the BBC pitch-side is game on for just after 6.30 and could I try and get there in good time and sober. Tricky that when you've already had a nice lunch washed down with Guinness in the Rocket on the Euston Road are in the local cruiser at 4pm and have a proper old big match thirst about you. "I will see what I can do."
Inevitably 4 Days is in the house good and early and has Beddington Modfather and desert-boot fetishist Marky N riding shotgun along with Greek who is decked out in the sort of larey wheels that really shit footballers wear to try and make it look like they have a boot sponsor and to deflect attention from the fact that they are just rubbish.
The pub starts to fill up and my old mate Bobby Belly Bucket arrives with a healthy contingent of West Sutton geezers. Greek makes the schoolboy mistake of questioning whether the Plough in GGL ever really had a heyday which unleashes a barrage of tales of madness and mayhem that leave him speechless. Everyone's in the swim by now and I sink into a classic debate with Millzy about the merits of supermarket own brands and whether Sainsbury's own cream crackers are better than Jacobs. Put it down to pre match nerves. Or the male menopause.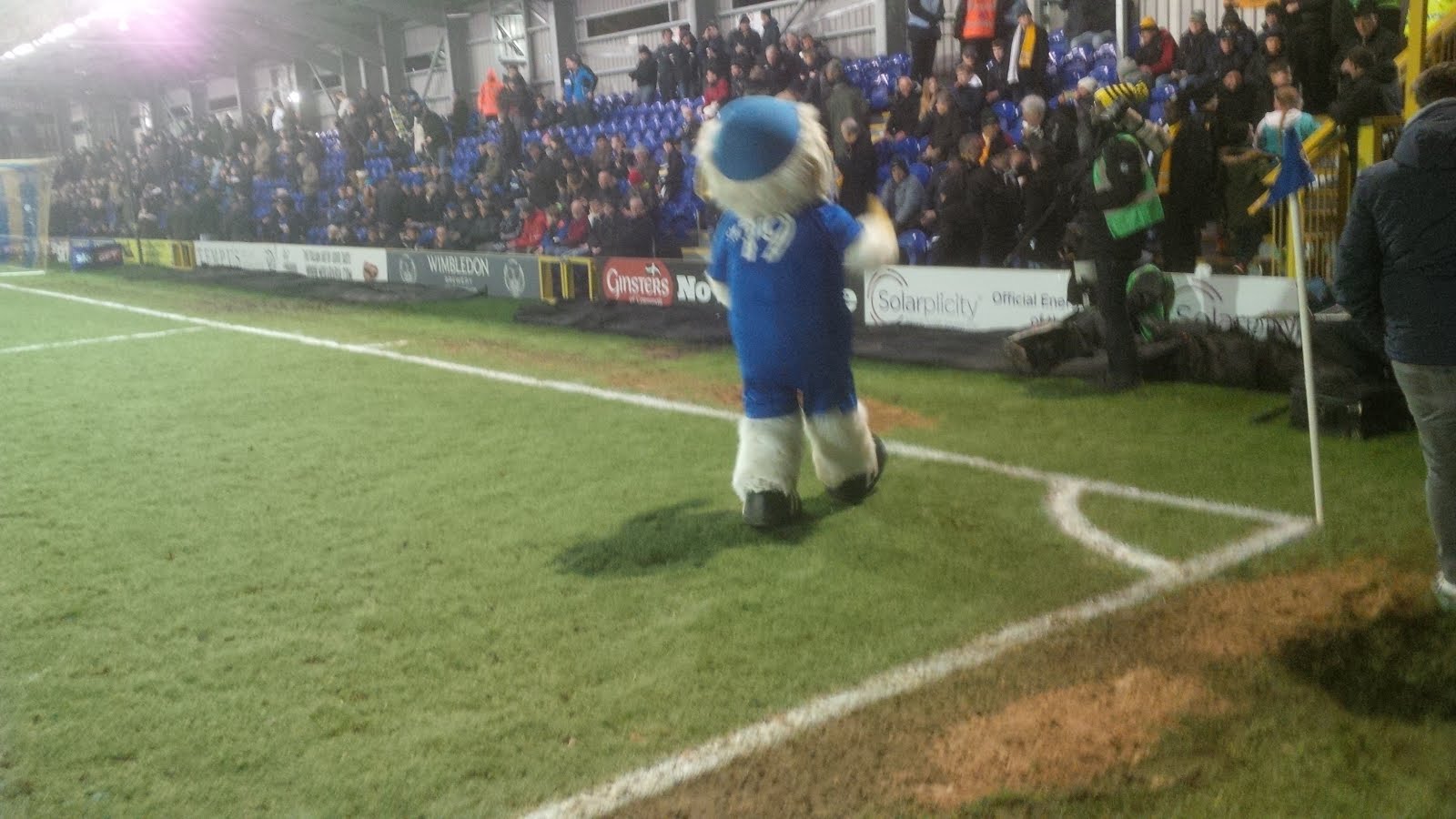 "No, we haven't got any things everyday folk leave behind. Piss off"
Time for me to hop over to the bus stop and get off down the ground to meet up with the BBC who are going to do a live with Wimbledon gaffer Neil Ardley pitch side before moving on to the important business – plugging my record. Neil tells us he's worried about the pitch freezing up, it's nippy and the mercury is dropping but I can't see a problem. Anyway, a couple of quick sound bites each and its back to the dressing room for Mr Ardley and back to the bar for Comrade X.
On the way through I bump into child's accordion virtuoso and general all-round top geezer AB who fills me in on the news that Nicky Bailey is out of the starting line up. It's a worry. A night like this was made for him and it makes a tough challenge just that little bit tougher. It's one that our lads will rise to as the night unfolds.
The away turnstiles are tucked away down a dark alley and once I've been shaken down by security and shuffled through it soon becomes clear that the away fans are also tucked away down a dark alley with a view that is only marginally better than you could get from hanging around outside. "Restricted" isn't the half of it. Of course, everybody's here, a full set of Cheam Park DILF's are on parade, waving blown up condoms in their own emotional tribute to the now defunct Peel, the Bacon Rollers are in position and all the Shoebox faces are in the swim. Despite the lousy view the atmosphere is electric under the low roof.
Worner, Amankwaah, Beckwith, Collins, Gomis, Eastmond, Spence, Deacon, Biamou, Downer, Tubbs SUBS: John, Hudson-Odoi, Fitchett, May, Bailey, Monakana, Shaw
As the game gets underway we start brightly attacking the end where the Sutton fans are rammed into a tight corner and where the pungent legacy of the sewage farm hangs heavy in the cold night air. We create a couple of decent chances with Tubbsy the pick of them, curling an exquisite shot just wide of the post. Easty is denied after being put through by some sharp work by the Dons keeper. There's a collective sucking of teeth as we are only too aware of the dangers of not seizing your chances.
What are you so bloody happy about?
As the play shifts to the other end Wimbledon stiff us with a goal from a set piece as the lively Elliott is given all the space he likes to nod one past Ross and put the hosts one up. It's a blow for sure but no one's panicking and there's plenty of time for us to haul ourselves back into the game. Just minutes later Tubbsy piles through the defence and is one on one with the keeper and just about to pull the trigger when he is cynically hauled back by Robinson. Forget all the whining and moaning, it's a clear goal scoring opportunity, a clear foul and a clear red card and off he goes.
"We've got a sniff now" someone whispers in my ear and he's not talking about the lingering stench from decades of processing the shit of Kingston in these here parts. But the red is no game changer, Wimbledon reorganise and we shift JC up the park a bit and for the rest of the first half we just seem to cancel each other out with neither side gaining much in the way of traction. At half time we stamp our feet, take a slash and get ourselves set for the next 45 minutes. Straight after the break, literally within seconds, we create a blinding opportunity but Bedsy somehow slots it wide of the post. It's a worry. The game plods on a bit for the next phase with the heavy pitch playing its part.
Then comes the shake up we need. Downs and Bedsy make way for May and Brad and Dos shuffles the pack moving Spence a bit further up the park. It's a master stroke, the fresh energy and legs in the middle of the pitch stretches Wimbledon and at last the man advantage starts to show. What we need now kids is just that moment of magic and cometh the hour, cometh the man as Roarie somehow manages to work some space out on the edge of the box and swivels and shoots, with virtually no back lift, and pings the ball past Shea and into the top corner of the net. It's a belter and we go nuts. It's on now.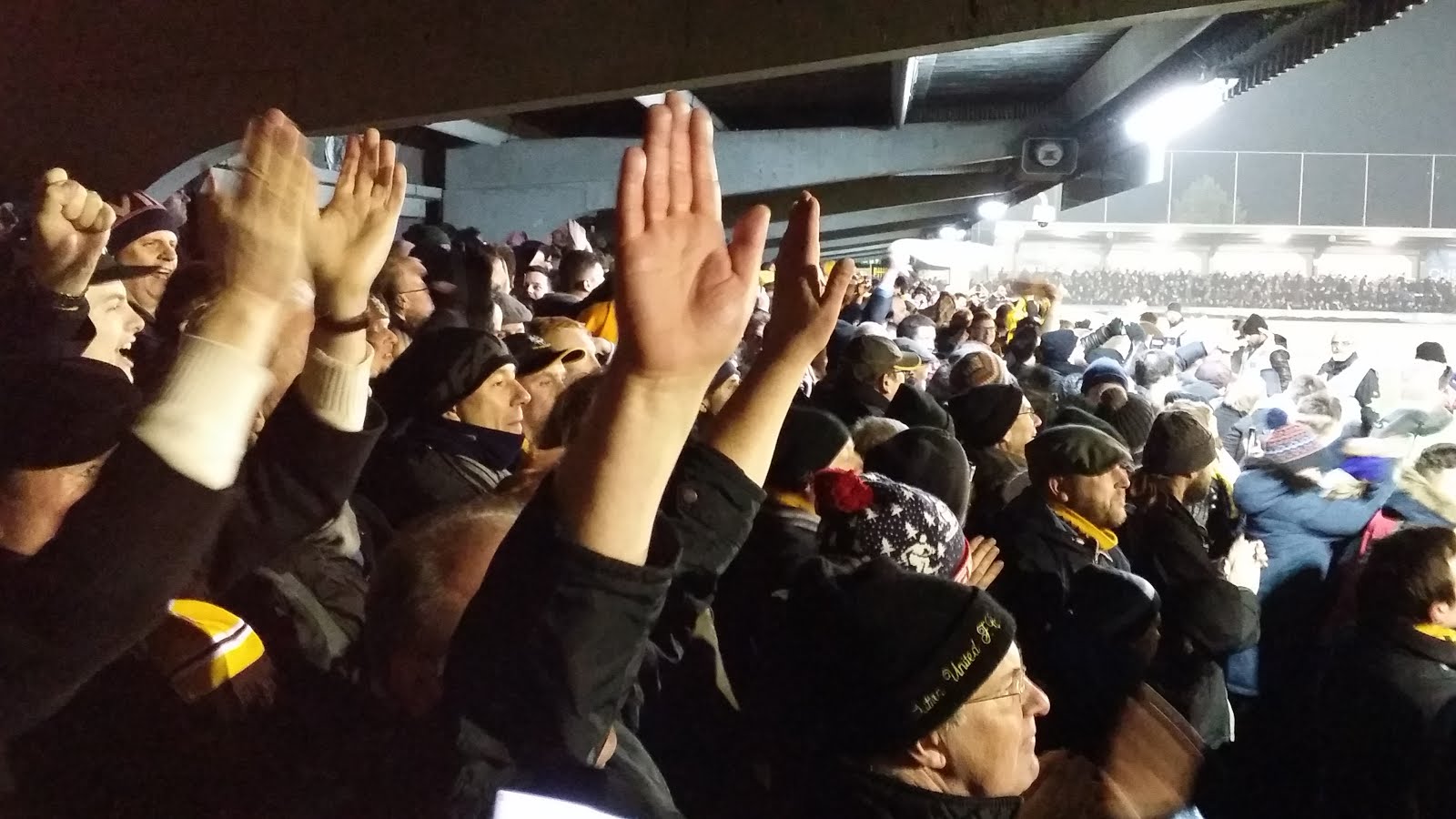 Hands up, baby hands up…
Wimbledon seem to wilt and their fans are clearly rattled as they stop supporting their side and move into full-on whinge mode. They have clearly sussed what's heading down the track. Tubbsy, the target of some of their old bollocks, is replaced by Fitch and, bizarrely, Ardley hauls off Elliott, the Dons best player, and almost seems to be playing for extra time. Weird as you like that is.
He needn't have worried as with moments left in the 90, Dan opens up the defence and slides a ball across to Max who is in acres of space and pops the ball into an empty net. Cue complete and utter mayhem and the home side exodus begins in earnest. The ref has now somehow found what seems like almost unlimited injury time which is never good for the old nerves but Fitch knows the cure for that and with 96 minutes on the clock latches onto a through ball and chips it exquisitely over the out-rushing keeper from miles out. I saw not a bit of it from where we were and as the place went full on radio rental wasn't entirely sure if we had scored a third or if the ref had blown for full time before it hit the back of the onion bag. Both came in quick succession and now the party kicks off full tilt.
The players are in with the fans, the fans are in with players, big burly grown men are kissing and cuddling and crying and, who knows, some bodily fluids may have been exchanged. Who cares? This is what it's all about and there is no way that you could ever explain to a non-football fan the emotions that are unleashed by a night like this. As a measure of the impact Mr X is simply standing in his big padded jacket in stunned silence whereas Taz and Dukey are wailing in some sort of tongues that I can only describe as primal. That is what it does to you.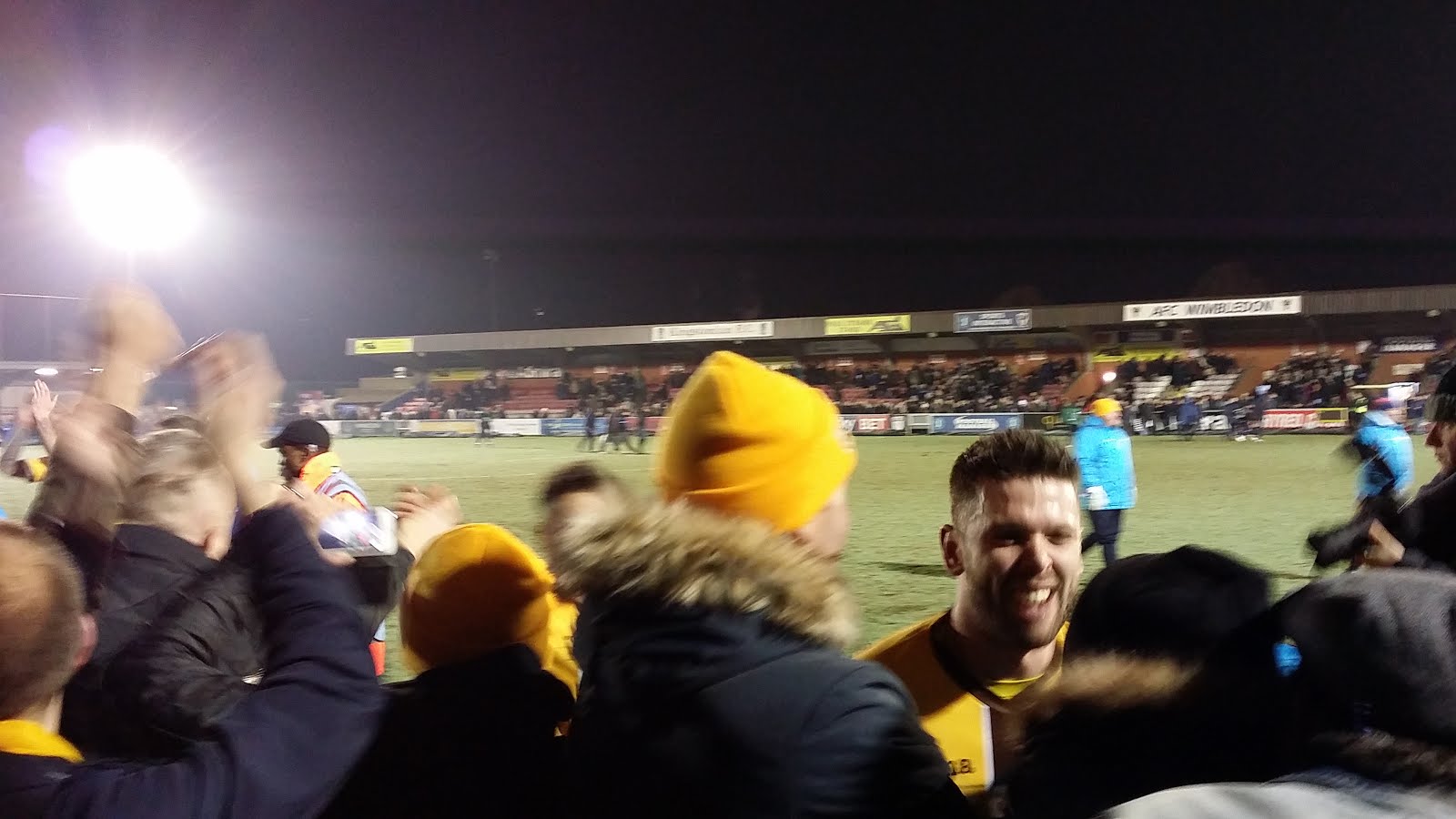 Smiley faces
Eventually it's time to leave and the word has gone out – all back to GGL, to get absolutely fucking hammered. As I come out the ground I hear kids singing Back on the Shoebox Terrace, I see the lame walking again and I witness one bag of soggy chips and a fishcake feeding the entire world. I also tap up my mate Woody for a lift back to HQ in his truck. We are some of the first in but soon the players bar is packed and the smiles on the boats are wider than the goalmouth that Mad Max dinked our second, killer goal into. Shawy is behind the bar and everything just seems fucking perfect.
I'm up at the jump, when someone pinches my arse and a husky voice says "Get us a beer, I'm parched." Fuckin Ada, Mrs Totts, the First Lady of the People's Republic, has arrived in the house and is soon well and truly in the swim. Then Dos and the players rock up and another tidal wave of lunacy sweeps through the room. The Chancellor, Mr Oakes, soon tires of me waving an imaginary wad of notes in his face and shouting "Loadsafuckinmoney". I can't think why. Then it all becomes a bit blurry really and I think we finally left around 2am – or something like that. I wasn't really counting.
So that's that then. In just over a week's time Leeds will be back in West Sutton for a re-run of the 1970 fourth round clash and that is totally fucking mad. I'm sure it will sink in at some point, the magnitude of what this club and this group of players have achieved. In the meantime – do you wanna buy a record?
Totts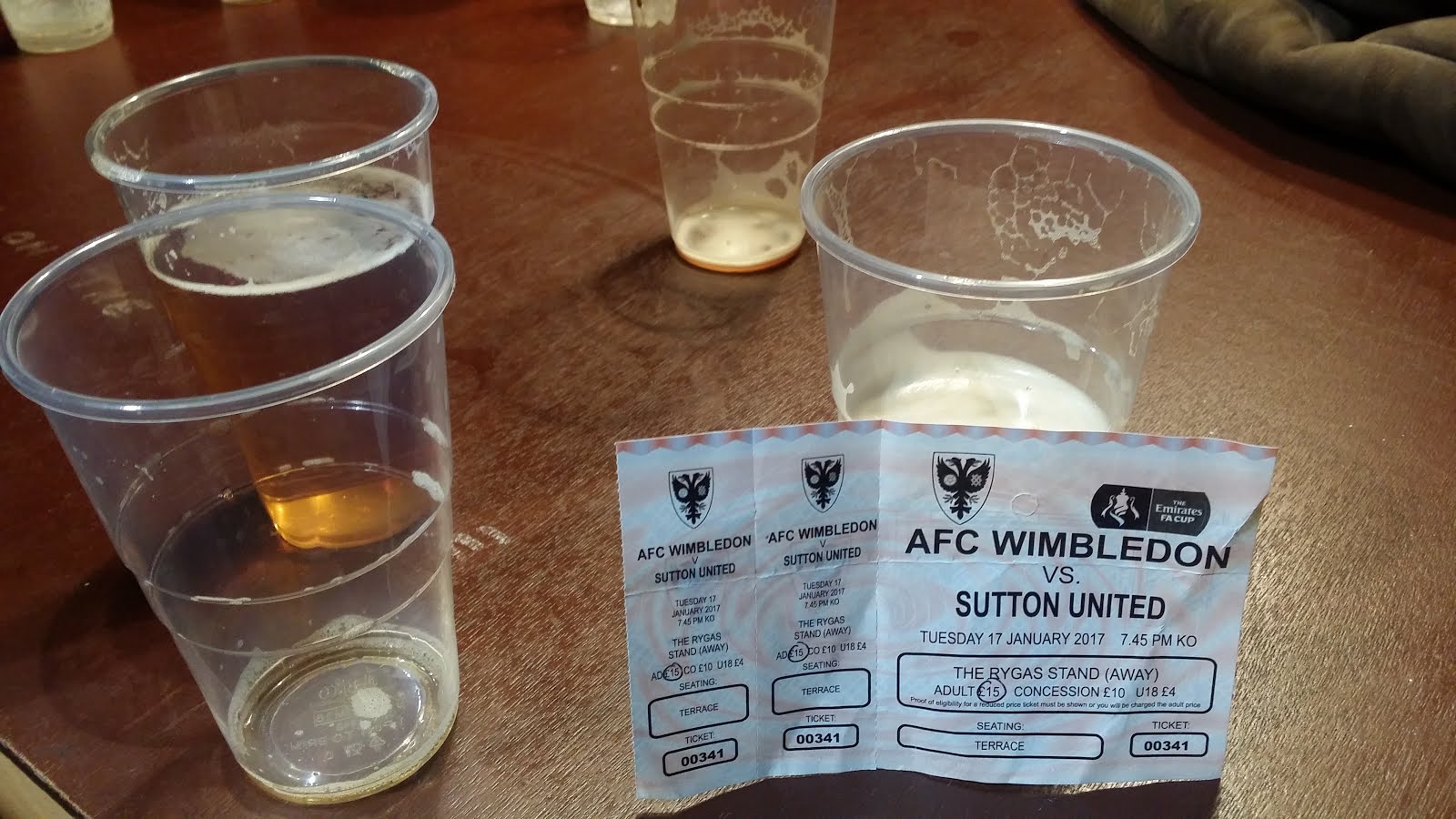 Right, who's fucking round is it??