And we're back on the cup trail once again! This time it's the turn of the Amateur Cup FA Trophy to take a spin as we head into the second round with a fixture against Worthing. I doubt very much it'll be the same sort of affair as Curzon Ashton a mere twelve months ago. You know, ending up in Sutton O'Neill's with three of the opposition supporters, drinking one of them into a near coma. But then again, stranger things have happened within the crazy world that is Gandermonium.
This wasn't to be our first recent trip to Woodside Road, oh no no, far from it. For all you statto's out there we've actually been here a couple of times before. And not including a pre-season friendly where after a few too many glasses of sherry some of The Firm decided to stock up on some rather weird stuff from a local church jumble sale. I can't confirm or deny the rumours that someone may have got a hold of Pob's retarded looking cousin. Or taught them to smoke.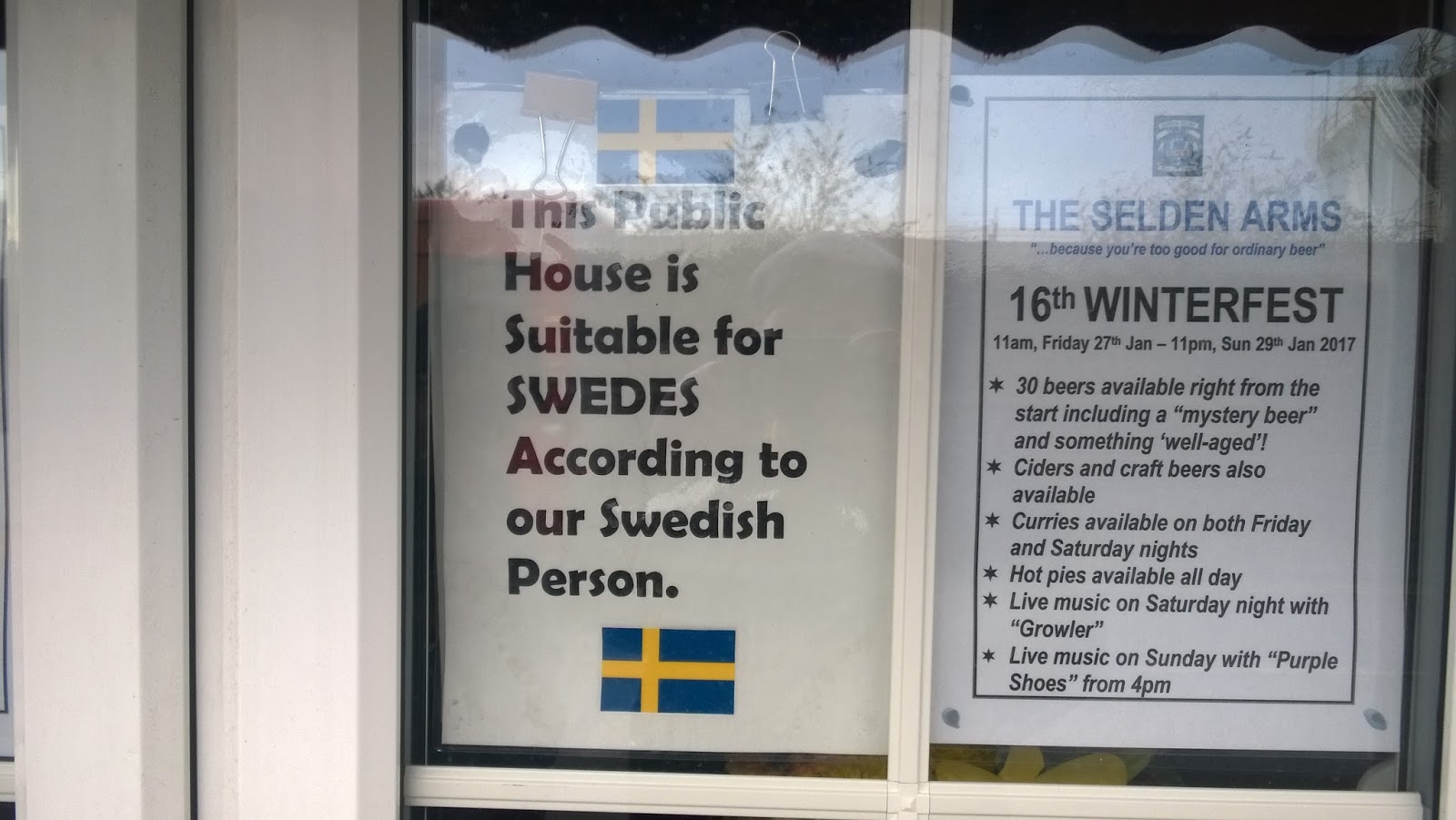 Outrageous to see in our post-Brexit times!
Instead, cast your mind back to the first season under Our Lord Dos (It was his 7th match in fact, and my 6th thanks to fuckin' Harlow away!). It's a blustery early September afternoon in 2008. 383 souls are watching Sutton leading the game 1-0, when in the usual Sutton fashion, we concede to a freak corner kick that sailed right over Nicholls (remember him?) into the net.
Luckily we do manage to squeeze out a victory, leaving it right to the death, we have to call upon Canada's very own McCallum to rescue us. Dundas, in his usual powerhouse way, manage to muscle his way through the middle of park. After a quick one two around a certain Mr Page (big guess that is) he slotted it to Gavin who carried the ball home. Of course this wasn't Worthing that we were playing at Worthing, so who was it? That'll be reveled later on. Or not!
As our luck was in for a change, the train strike that was due to happen this weekend, had been cancelled. This now meant that the Firm had the simple option of getting a direct train from East Croydon instead of fucking about with a bus from Brighton. Surprisingly, not only did everyone that was making the trip turn up on time, but that they were all present & correct with at least a quarter of hour before the train left.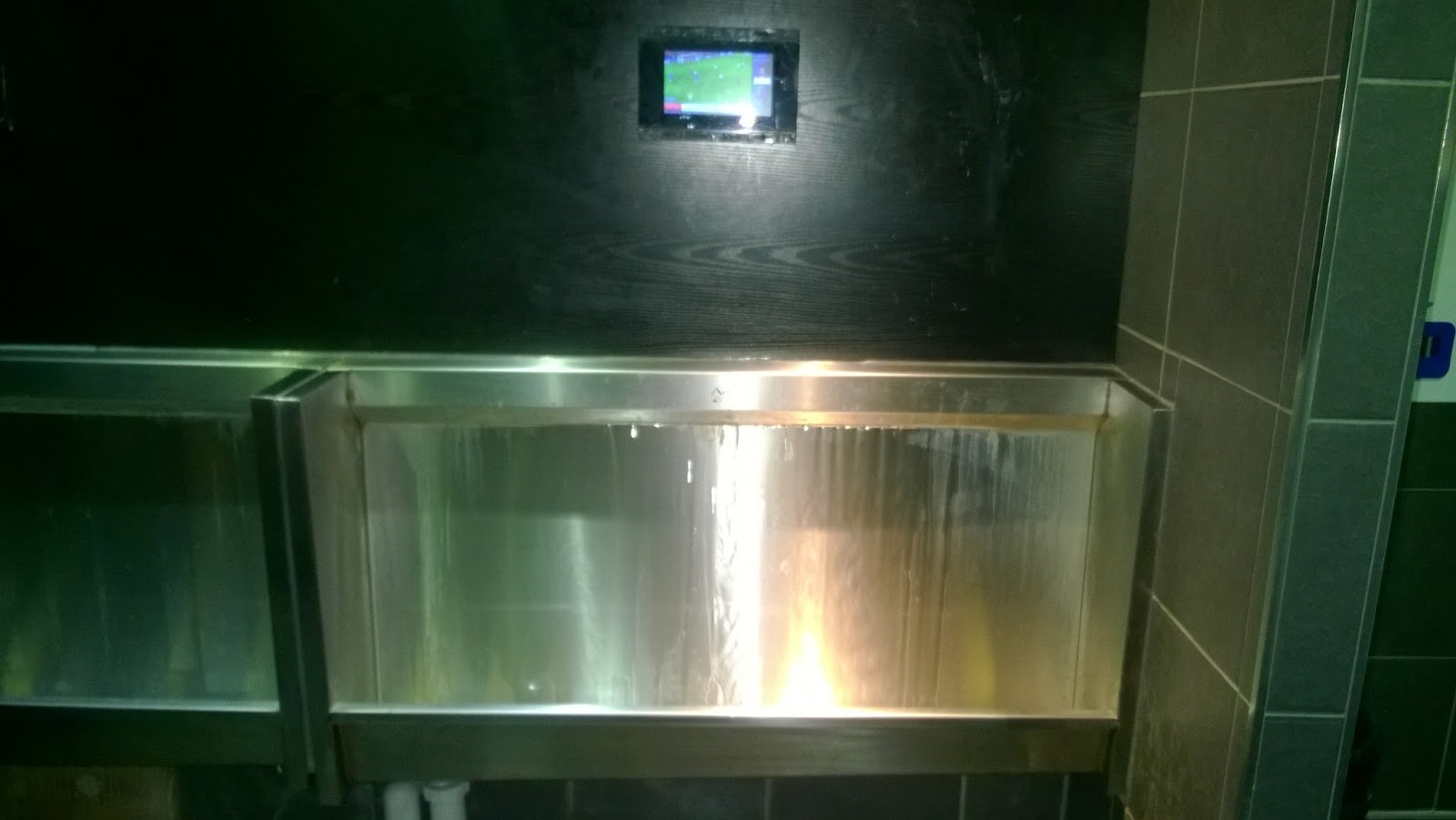 Toilet tablet telly
Despite Taz wanting us to jump on the 0936hrs to Brighton and then changing here for a train to Worthing, the ground swell of opinion was instead for the 0933hrs direct service, which had him looking as depressed as Jim Leighton at Italia '90. Technically Taz was right though, because the train unsurprisingly arrived several minutes late.
A nice and quiet ride was to follow, taking less than an hour to reach our destination. With the time being half ten, he first pub of the day was of course a 'Spoons. And with the actual 'Spoons we were aiming for now shut down, it was the posh 'Spoons we had to visit instead. Bloody Lloyd's! Still within ten minutes we had managed to have our first beer and pick about 90% of the team for today.
Quickly moving on it was The Vintners that was next on our list. Here I managed to have a pint of some sort of alcoholic Ribena (Kopperberg) that for once saw me finish my pint first. Across the road from here was The Warwick, which according to the barmaid of the previous pub "We wouldn't like". Trust us luv, the pubs where ordinary people turn their noses up are usually the ones we like.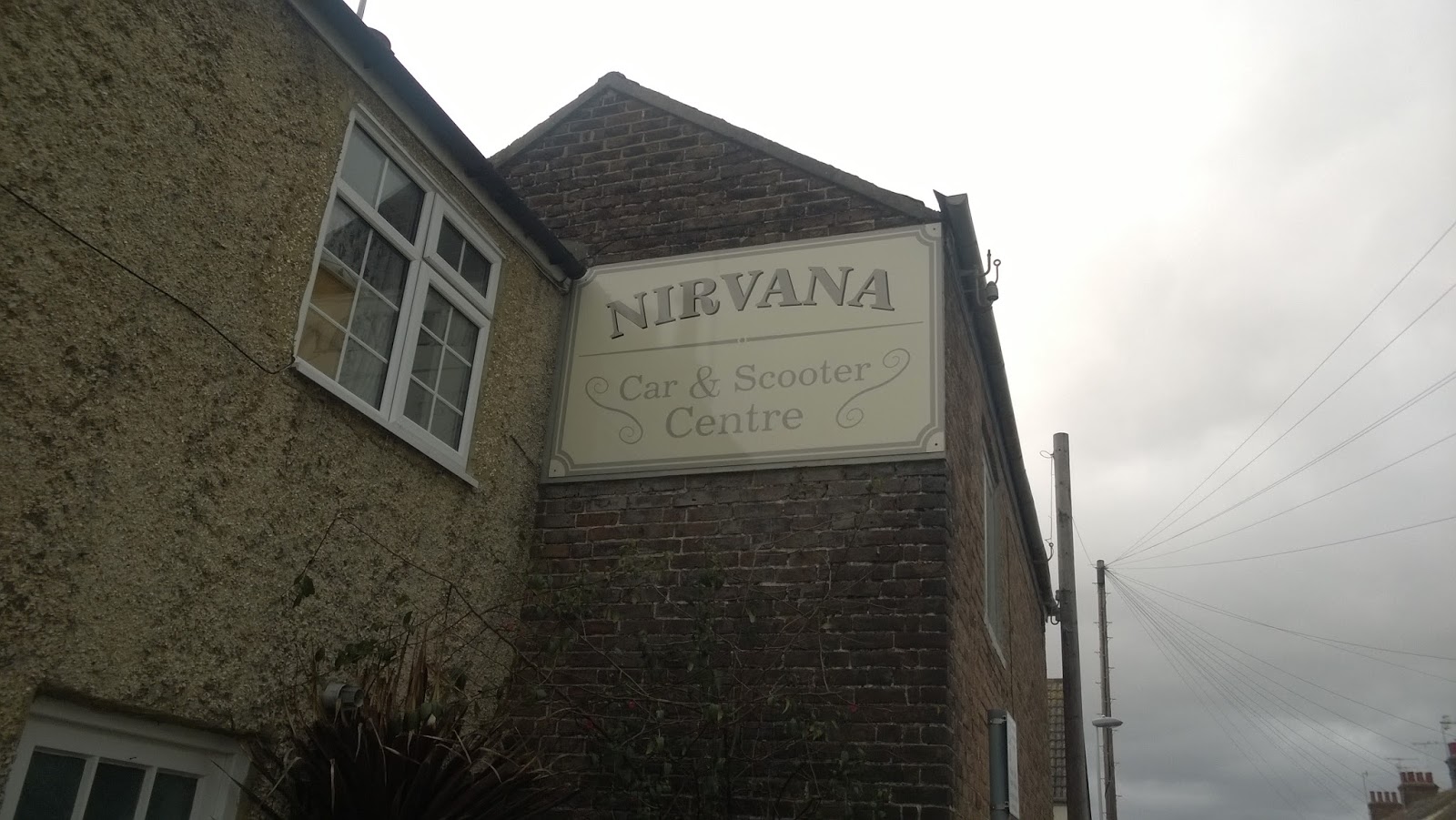 Here we are now, entertain us…
And of course the Warwick wasn't too bad. I mean, they didn't have a jukebox, but they bloody had a TV screen in the bogs! Oh yeah, proper Japanese style. They also had a pool table that was put to good use as Mr X managed to somehow finish with a 100% record. We might've stayed longer hadn't it been for 4 Days doing his best impression of his namesake. Turns out that having a screen in the toilet means that they can't afford to have toilet seats on the pans. Still, 4 Days, that was fuckin' disgusting!
Going up market for the next place, The Egremont, was next (lovely stained glass). And shortly after that it was the Selden Arms. Not realising that some had ordered food, I had to sit in amazement and a bit of envy as Indy & Mr X had both sorted out a Bacon & Stilton sandwich with chips. And at a price of only £3.80, I doubt you'd be able to buy the huge chunk of cheese let along the rest of the ingredients packed inbetween the 2 slices of bread at you local supermarket.
At some point me and Taz had ended up in the bogs at the same time. A bit of a weird place for a gents with butterflies on the ceiling and dead film actress photos on the walls. Well I say brown bread, one who I thought was pushing up the daisies turned out to be Tippi Hedren, who if you didn't know, was that blonde sort out of that Hitchcock film The Birds.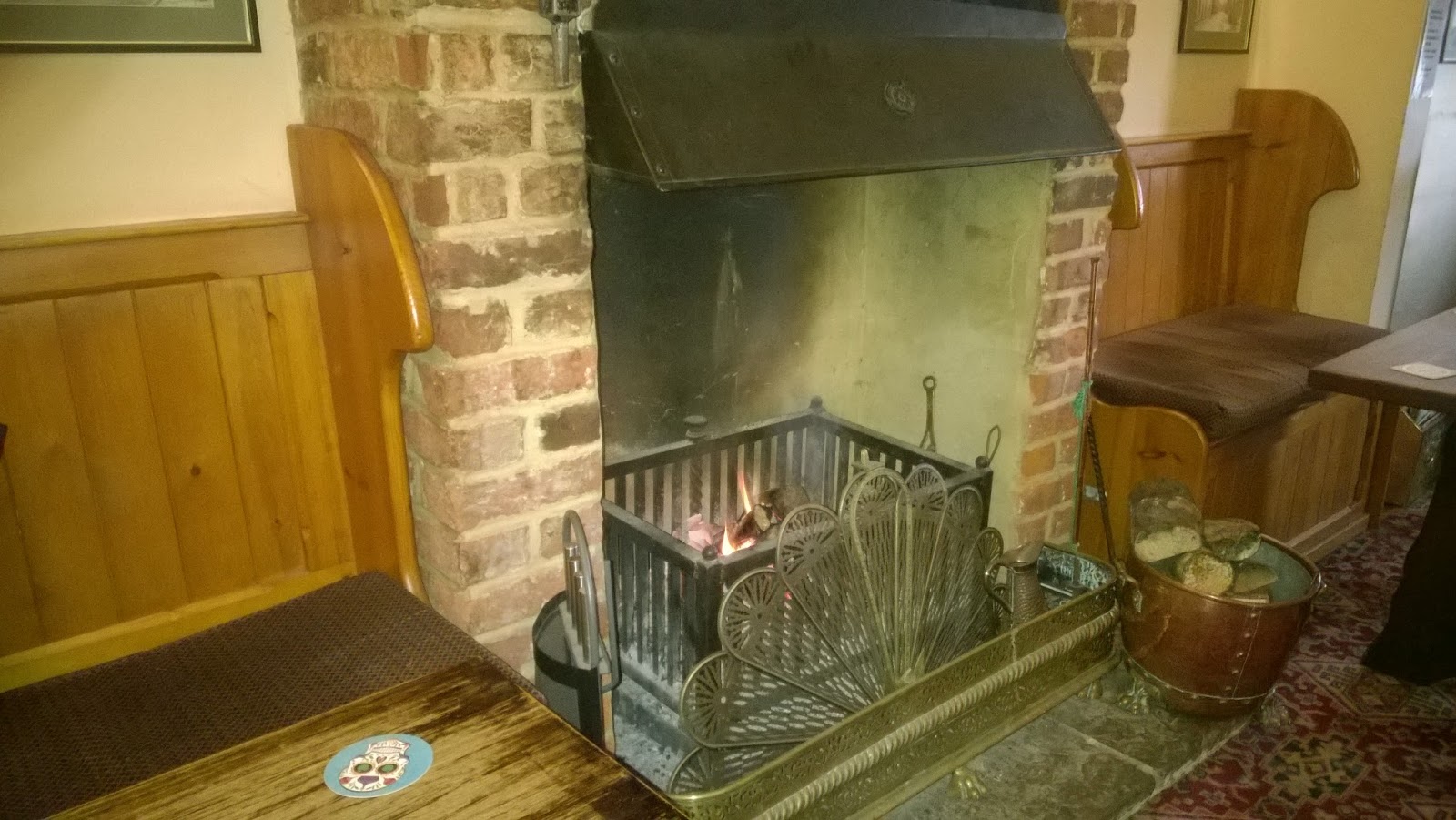 Cosy!
Turns out she isn't worm food at all, but whilst enquiring about this said actress I managed to set off a rather strangely positioned automatic soap dispenser with my shoulder. Liquid soap now dripped down the back of my Harrington. If that wasn't bad enough, I'd done it straight in front of Taz who nearly pissed himself laughing as he said it looked like a small monkey's happy ending. And with the walls being very thin, half the pub must've heard the bellowing! Still, couple of pints later and it was soon time to leave.
Cabs were ordered for eight of us and the arguments of who was getting in the first cab begun. I argued the whip's case, stating we always got fuckin' left behind in these situations. Surprisingly a mini van turned up and we all managed to fit in it even though Sean Connery's Stuntman needed a bit of a boost to get in the front. It wasn't long before we were paying over a tenner and walking into the ground. I tried to do my duty and get a programme for Old Man Frank, but they were sold out despite a double order apparently, and the time was only quarter to three.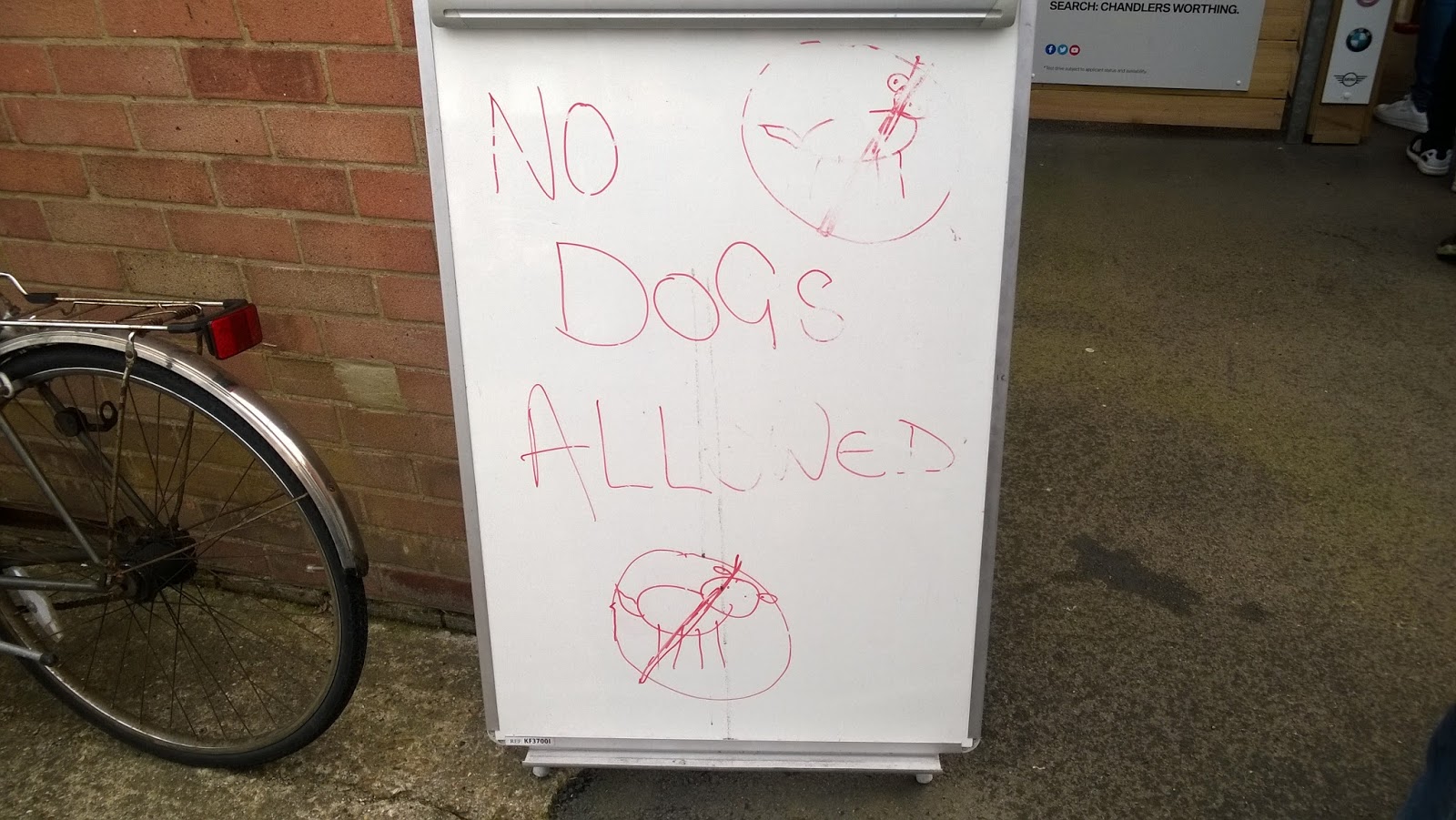 5 for effort, 2 for artistic merit…
Worner, Spence, Bailey, Beckwith, May, Collins, Deacon, Gomis, McAllister, Dundas, Hudson-Odoi. Bench Warmers: Fitchett, Eastmond, Monakana, Biamou, Downer.


As Quelch blew his whistle to get us started, the rain started to fall. Despite being just under the cover, it wasn't long before the stream of water was running down right onto us. With the home team having the "3G advantage" (as everyone seems to mention about us), it was Sutton that started the brightest. That's not to say that the threat of a counter attack was far off.
Sutton had the first real chance when a looping Dundas header clipped the top of the bar. Worthing thought that they'd go one better as their first chance smashed off our bar minutes later. After this there were long spells of Sutton domination. But not for the first time this season, our finishing failed to really trouble the man bunned gap year student in goal. Hudson-Odoi had the pick of the bunch as we saw once again the ball clip the top of the bar from his shot.
Then it happened, a Worthing clearance reached about the half way line. Collins totally miss timed his header and nearly attempted to hand it away before thinking twice. With Worthing now clear through on goal, the only surprise was that they didn't try to take it into the box and instead opted to shot from just outside the box. It didn't matter though, because it still beat Worner and we were now 1-0 down with only a couple of minutes of the first half to go.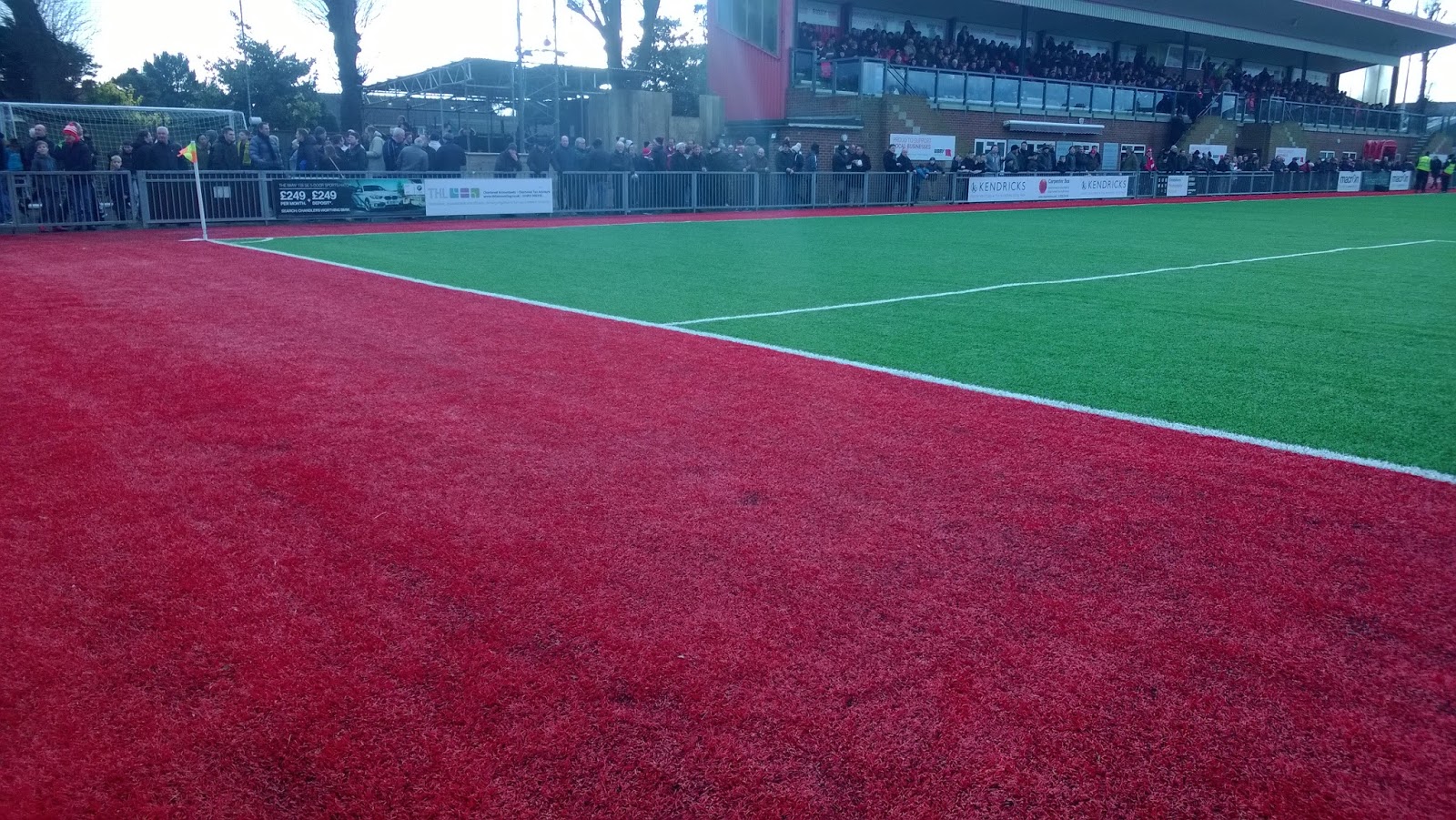 That red bit is off putting & gives them a CLEAR ADVANTAGE!
Sutton made a double half time sub as they tried to change the game a bit. Eastmond & Biamou came on for Dundas & Hudson-Odoi. Worthing did have a chance to double their lead early on, but the fella failed to get the ball out of his legs after he'd done all the hard work by carting the ball all the way from the half way line. Seven minutes later and it was all square. This time it was a little one two between Deacon and Biamou that had Deacon slot the ball past the keeper down to his left at the near post. 1-1!


Now all level, it was Sutton that dictated most of the action. Several chances fell our way with Biamou being guilty of a free header that he didn't quite get the right part of his head to and had to watch it sail wide of the goal. I'm not too sure if the Worthing keeper actually managed to keep hold of any shots during the game come to think of it…
McAllister next had a a chance to redeem himself for the miss at Braintree, but it was now his turn to hit the bar with a solid effort that didn't really need the amount of power he gave it. Eventually Sutton did get the breakthrough they needed when up stepped Adam "Brian" May with his first senior goal. Fortunate enough to find himself alone in the box all he had to do was guide the ball past the keeper. 2-1!


With less than ten minutes to go, you'd think that Sutton would've been able to hold out for the victory but five minutes later it was all square. Caught on the break, it was the simple cross to an unmarked player in the box routine that caught Sutton out, and for the last few minutes both teams to their credit tried to not force a replay, but to no effect.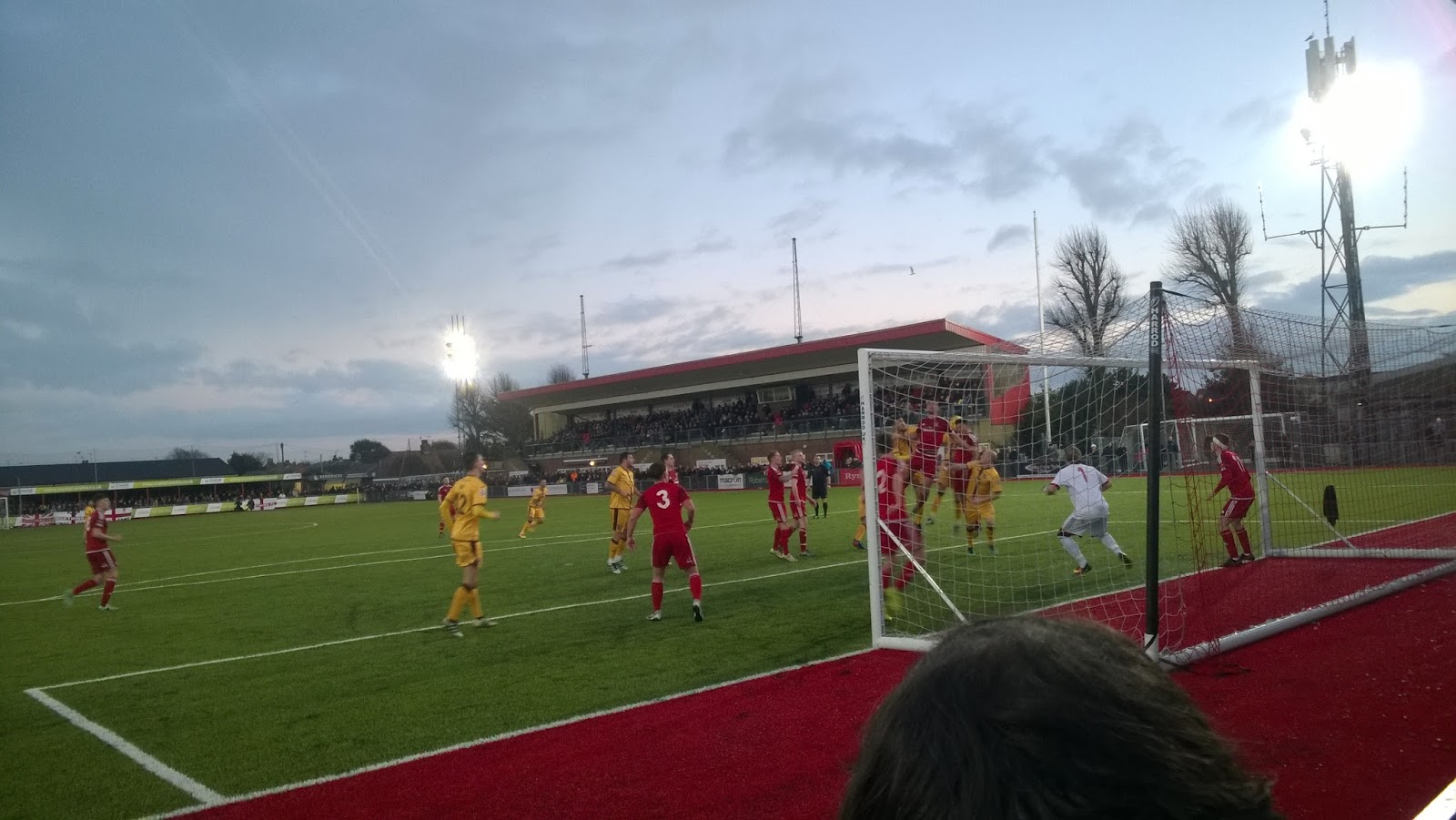 Action baby!
After the game it was back to what we do best, that is, drinking and talking bollocks, Finding one of those dodgy new shopfront/bars that serve all the unknown weird beers 4 Days loves was our next port of call. To be honest I was happy, not because of the selection on offer but because I found a Viz comic from Dec 93′. The irony was that there was articles about Jimmy Saville (something about being good with kids) & Graham Taylor. Creepy!
Couple of pints down and someone had the idea of going to Brighton for a few, so before I know it, Taz is darting in between the closing barriers of a level crossing. Remarkable for a man like him. First because it shows that physically he can still get around a bit even though mentally he now struggles to work out what train we're going for.
In Brighton and it was The Albert for a few before a couple down the road in The Lord Nelson Inn. eventually with the old father getting on, the time grew near for us to begin to think about heading back up to town. The problem with Gandermonium sometimes is getting us to agree on a plan of action. Any sort of plan.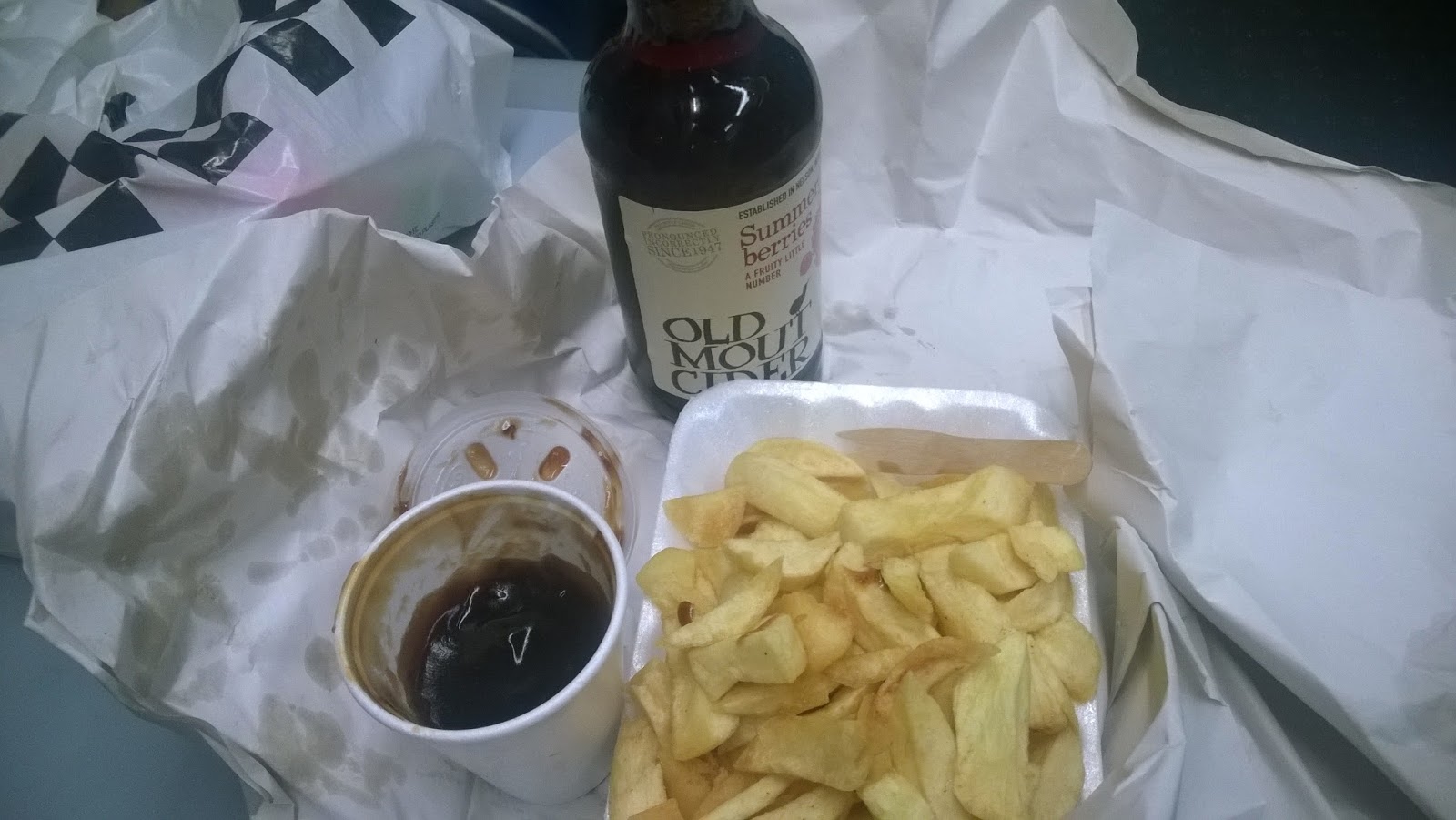 All a growing lad needs.
With a train time agreed on, most of us went for a spot of tucker. The first chip shop we tried had just turned off their neon light and not wanting to wait, we moved of to another chippy about five doors down. Chips were the order of the day, and unlike the rest I decided to not have them open and kept them for the train ride. Besides, with a pot of God's gravy as well, I didn't fancy trying to "dip my chip" until at least I was able to avoid not getting it all down me. Mr X had disappeared to grab a few bottles and also failed to mention that his choice of stodge was a kebab, lucky git! Wonder if it's the same one he went to after St Albans?
Arriving back in East Croydon and all nicely refreshed, we decided to call it a night. With everyone going their own way, I started to make tracks towards Reeves Corner. On the way, I seemed to bump into all manner of various people. One woman claimed that she was pregnant and needed money to get a train to Brighton urgently. "Well funny you should mention that luv, I've got a ticket you could have". And did she want it? Like fuck! I think maybe she wasn't telling the truth?
So we're off to the borough of Kingston next to finish what we started the week before. It'll be a big ask for the boys to overcome their shocking away form, but you never know in football, especially the cup. A bit of luck and we might have to make the trip to Guiseley Leeds, already scheduled for that weekend, into another midweek affair like Tranmere. Here's hoping!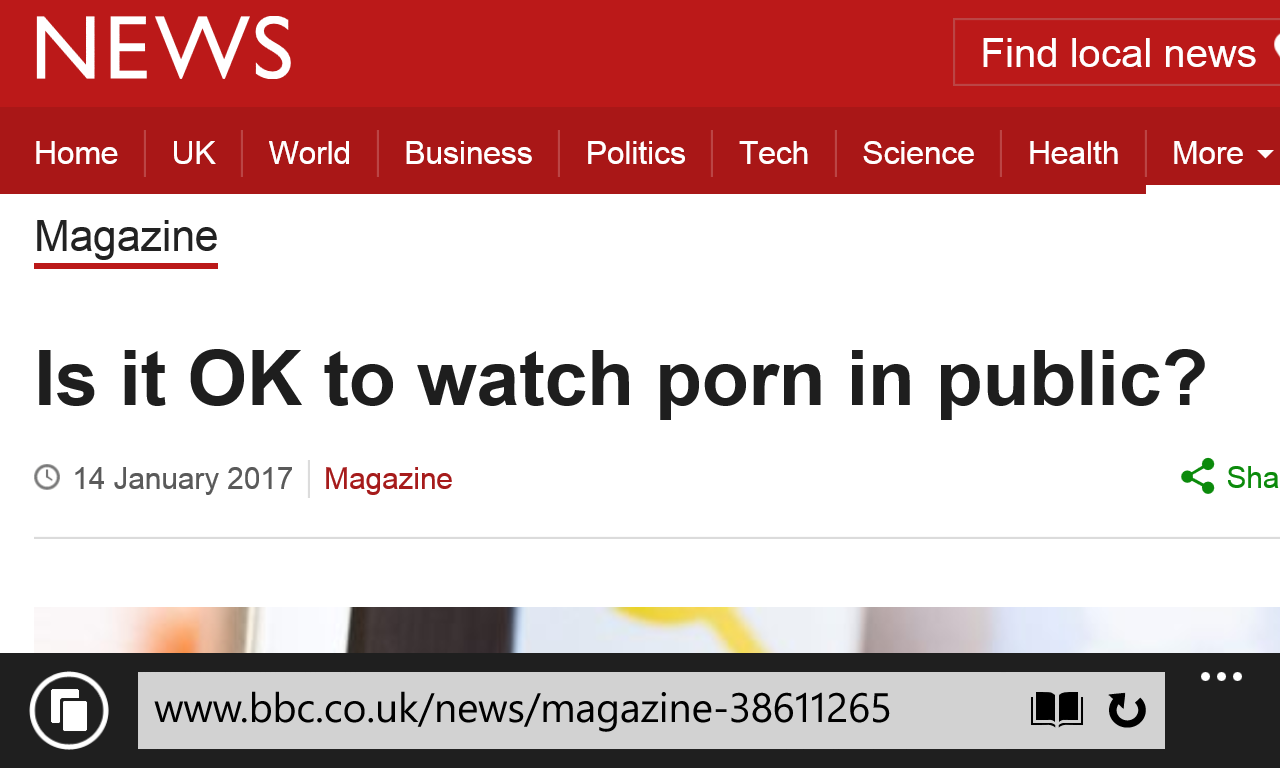 "Your honour, my client was somewhat intoxicated at the time…"
Duke
Att. 1398