Hello Gandermonium readers and welcome to another blog from Robbo for the home fixture against Maidstone United. For literacy bods you may notice the title of this blog as being one of Roald Dahl's works and as a child I loved reading his books – Charlie Bucket what a hero!
However, as Taz pointed out in his blog from the Forest Green cup game I became an Uncle just two days before said game as my sister Rebecca gave birth to my niece Emily – thank you again for the mention Taz. I will however categorically state I do not know where this broken bottle reference has come into play. As for the giraffe mentions, my sister always loved giraffes as a child herself and of course Sutton United's very own mascot is one Jenny the Giraffe. Do not know where I could tie in the Pelly part, but two out of three isn't bad! Hey it rhymes with Emily. And as my profile on the Gandermonium website states I have a GCSE and an A-level in English.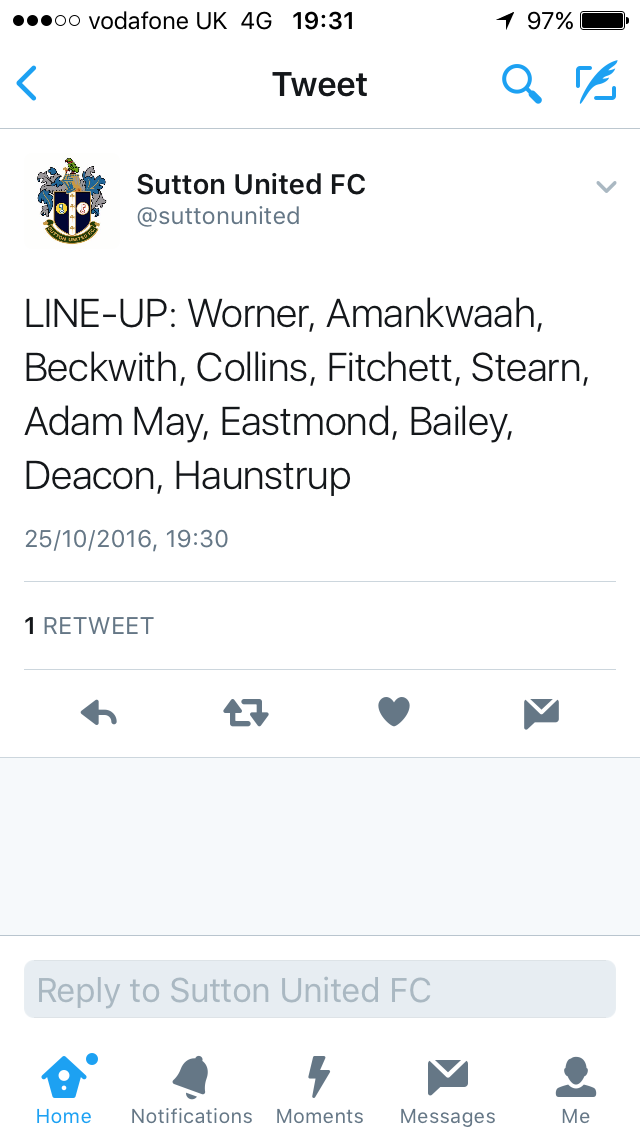 Now that's just lazy mate!
Now let's move back to the football – Southport away was very interesting in what turned out to be one of the worst displays of the season, yes even worse than Guiseley at home. I guess though karma turned up for the day as we got a point in a game where it was looking more and more likely that we would not be getting anything out of. We even had to miss one penalty to then score the next. What was even more eyebrow raising was Mr X and I being told by a couple of Southport fans that we are the best footballing side they have had at their place this season. I'm still not sure even now if they were trying to be funny, ironic or truthful.
To tonight's game and its Maidstone – now Dukey I see from your blog you mentioned I would make reference to it being "El Plastico", not me fella! Although one thing I do recall from last season was how we beat them at their place back in April, which eventually led to us winning the league and promotion, but what was nice was their fans applauding our team and fans and wishing us luck that night. It was of course also nice to see that they pipped old Ebbsfleet in the play offs to ensure they got promotion to the National League with us…..viva Las Vegas!!!
I make my way via my car a bit earlier than normal to GGL as I want to pop into the club shop to make some purchases for my new niece – no surprise a giraffe toy is top of my list. I just hope Emily likes giraffes as much as her Mum did. After said purchase I make my way into the Times Square Lounge and I take a seat with Beckwiths, Mark, Nicky and Jayden. We talk about the Southport game and how great JC's penalty was (totally leathered) compared to the previous penalty misses.
What is also discussed mainly by me is the number of Maidstone fans turning up into the bar which Beckwith Mark says "they do bring good numbers with them" – more about their fans later!
I notice the time creeps past seven o'clock and I say "I best go into the players bar and see if the team has been put up" but it looks as though Mr Oakes has not been in with the team yet.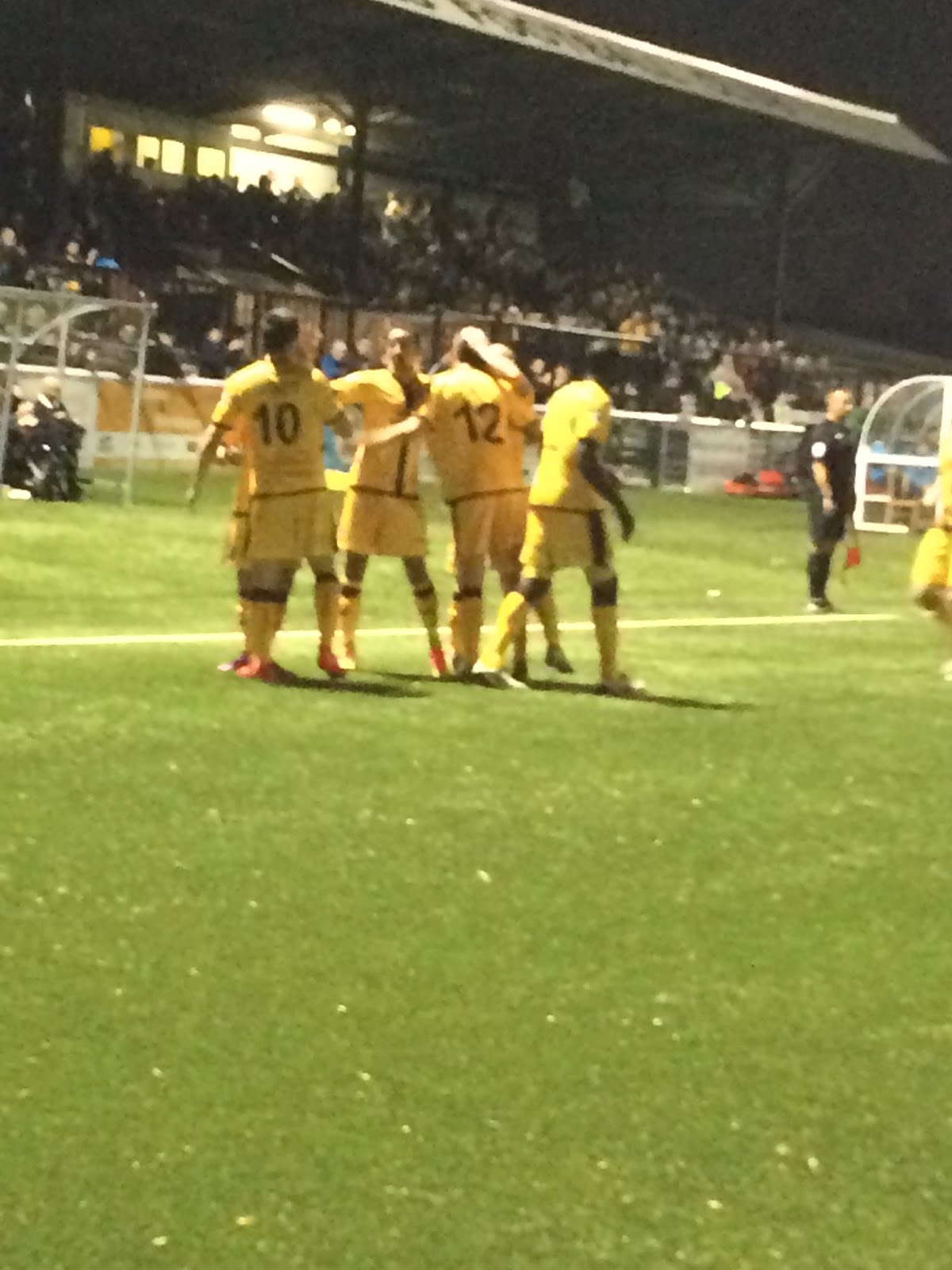 Gooooooal!
I find JR milling around and he checks Twitter, now all of the National League clubs have tweeted their line-ups, but still nothing from our own club. So we both take the decision to head outside to see the team warming up to gather some inclination as to who may or may not be playing and en route saying hello to the chairman – hello Mr Elliott (Stop sucking up to the powers that be Robbo! – Taz). I mention to JR about Saturday's performance which then leads us to speak about the forthcoming weekend trip to York; and then behold, the team line-up has finally been announced on Twitter at 19:31 and I take a screen grab.
Team: 1. Worner, 2. Amankwaah, 28. Haunstrup, 4. Beckwith Dean, 6. JC (skipper), 15. Eastmond, 21. Deacon, 12. Adam May, 16. Bailey, 11. Rossi and 10. Fitchett
It was Maidstone who started the better and it took The U's a while to get into the game. Until the 17th minute and a passing exchange by Eastmond and Rossi leading to a cross into the box for Fitchett to header home. Thank you Daniel, that's another £50 for a future Strikers Are Key pot! Although credit has to go to JR and Natalie for pointing out to me who actually scored; perhaps I should bring my glasses along in future!
The second goal from Sutton came only five minutes later as it was my favourite player (although loyal readers may already know this) Rossi who provided the cross for another glancing header not from Fitchett, but this time from Bailey. This could be a long night for Maidstone!!!
Alas it was not meant to be as that old cliché of concentrating after you have scored a goal came into play as within two minutes Maidstone were awarded a penalty. Natalie confirmed via a text from Beckwith Mark that it was Deano who gave away the penalty. So come on Worns your fantastic goalkeeping display on Saturday at Southport needs to be shown here again at this moment…….d'oh penalty scored and Maidstone are suddenly back in it. Sutton though almost extended it back to a two goal lead where a 20 yard volley from Deacon was spectacularly saved by their keeper but this was as I was heading into the bar.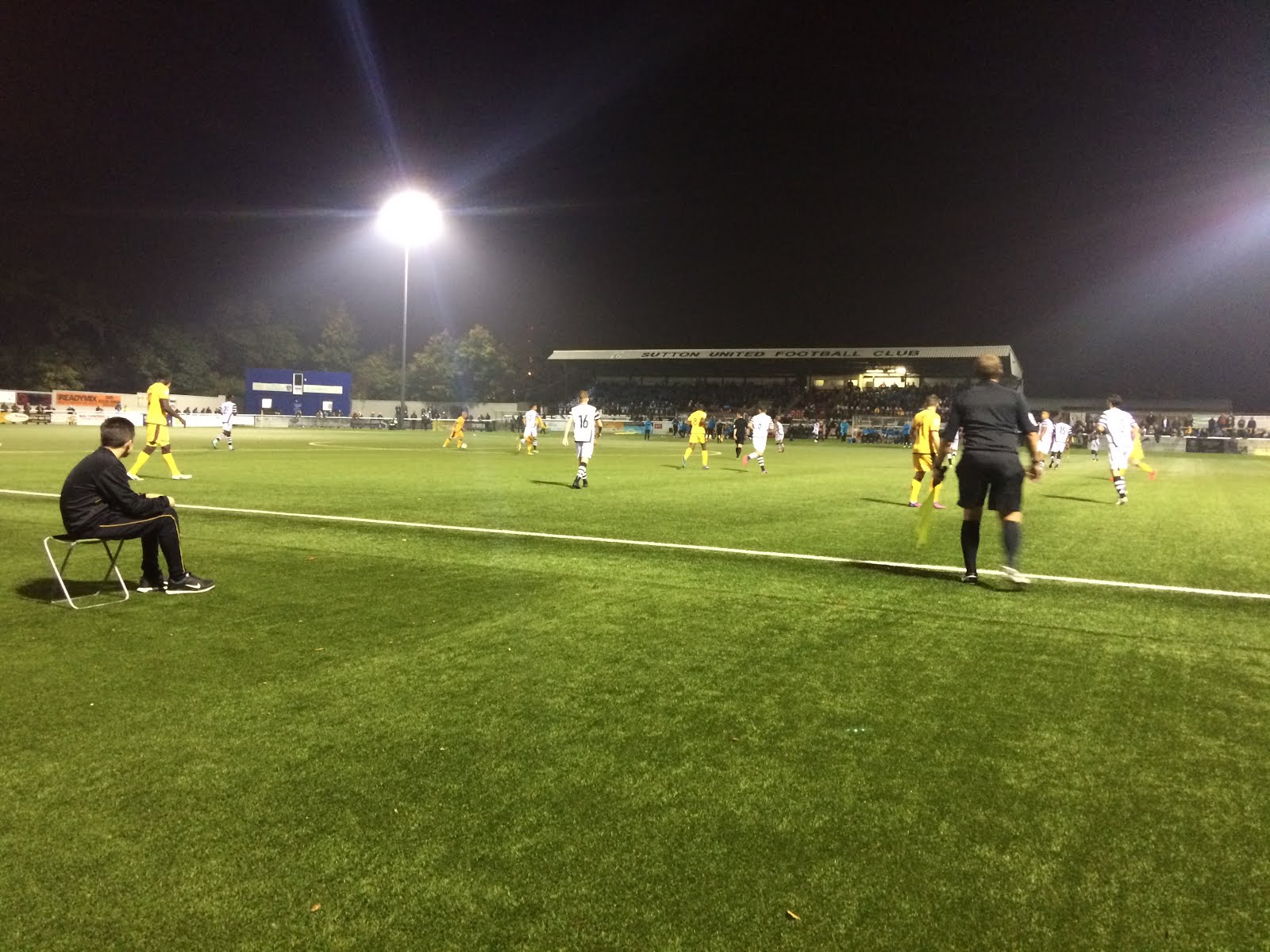 Action stuff!
Now I am going to come back to some Maidstone fans and I know it's not all but unfortunately a minority can spoil it for the majority. So I place my coat on one chair and my bag on another; so if you see this you would think "oh someone is sitting there". As I walk back with drinks some gobby Maidstone fans have taken their position where my stuff was and not only that I was trying to have a conversation with my half time drinking buddy Steve where they were loud, gobby and cheering as it appears Maidstone have equalised, so add that to another goal Robbo has missed! But this lot, my oh my how annoying could these guys be – drinking shots followed by pints on a "school night" really you need to seriously look at your lives.
Out for the second half and it's a discussion with Mr Greek about the plans for the York trip and it's soon interrupted by a good chance for Sutton from my fave player Rossi. Honestly, sometimes you just face a goalkeeper who has a worldie of a performance and tonight we face another (just like at Eastleigh). No matter what we do it just looks like we are not going to get that winner and so it's a walk round to the dugouts to ensure get a good time into the bar to have one last drink. For those statisticians the substitutions were as follows: Gomis for Adam May on 70 minutes, McLennan for Haunstrup on 78 minutes and McAllister for Rossi on 81 minutes. And for a Tuesday night the attendance was decent, thanks to the nicer Maidstone fans making it 1609 punters.
Thankfully as we return to the bar the gobby ones have gone and it's actually quite a nice peaceful scene; although it's good to see Sp*rs knocked out of the League Cup. Crikey is that the time, gone 11 – thank you Natalie for dropping me back at my car and as I drive home I find myself asking "How did we not win that game?"
It's now time to hand over the blog reins to whomever it may be for the away trip to York (probably Dukey!) and it sounds as though this is going to be our biggest away following of the season. I know a lot, including myself, are planning to make a weekend of it. So come on U's give us something to celebrate by making it a perfect weekend!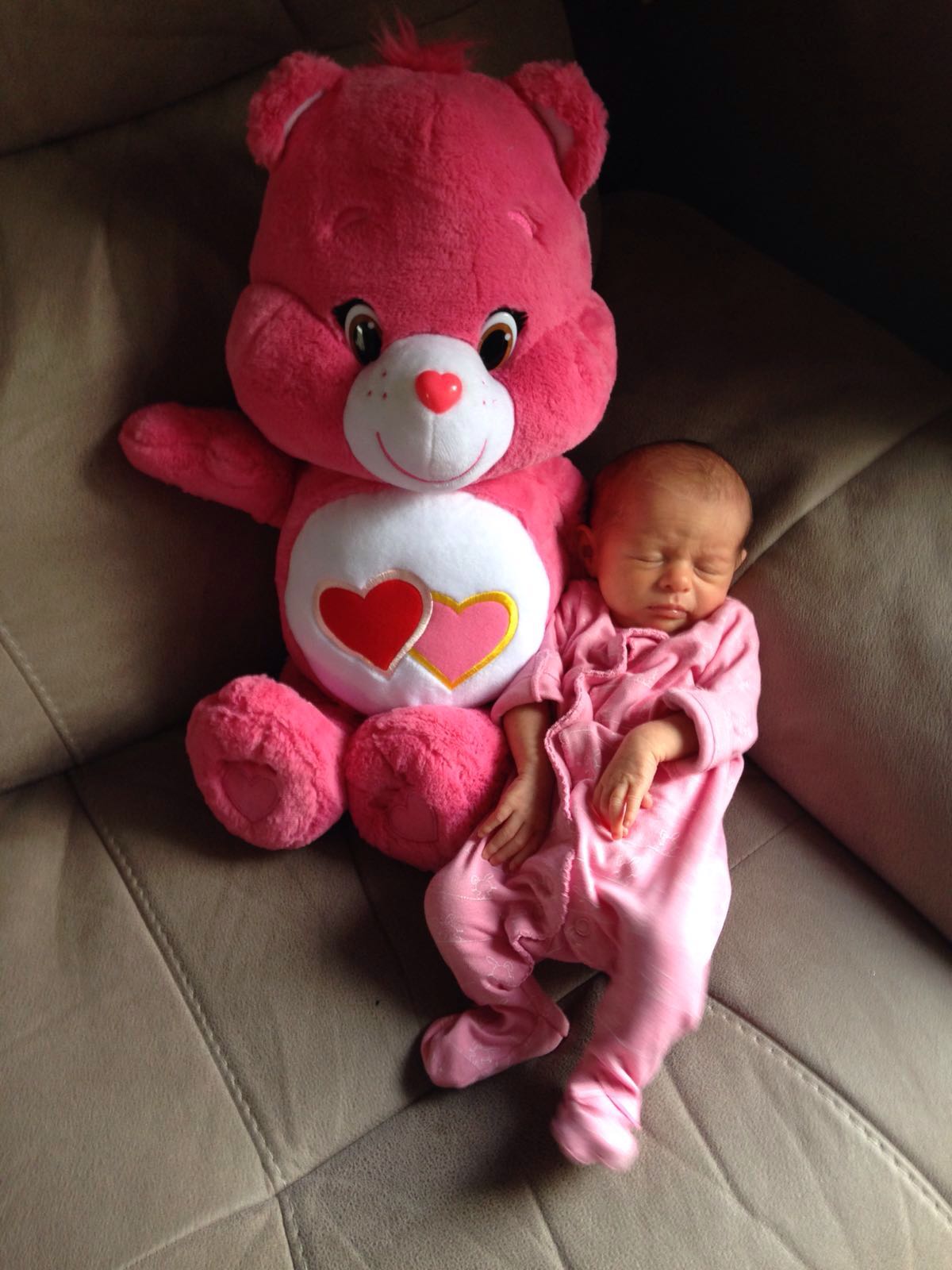 It's a bay-bee!
Wise men say…
Robbo