The time was around two o'clock, or was it one o'clock? Maybe it was two o'clock/one o'clock? Something like that. Anyway doesn't matter what time it was. All that mattered was what was happening right in front of me, The Firm Leader was engaging in doing his interpretation of 1996's Los Del Rio's Macerena with what appeared to be a fella dressed up in a full french maid's outfit. Not too sure how that could represent Halloween, but he clearly thought it did.
So how did we get to this point?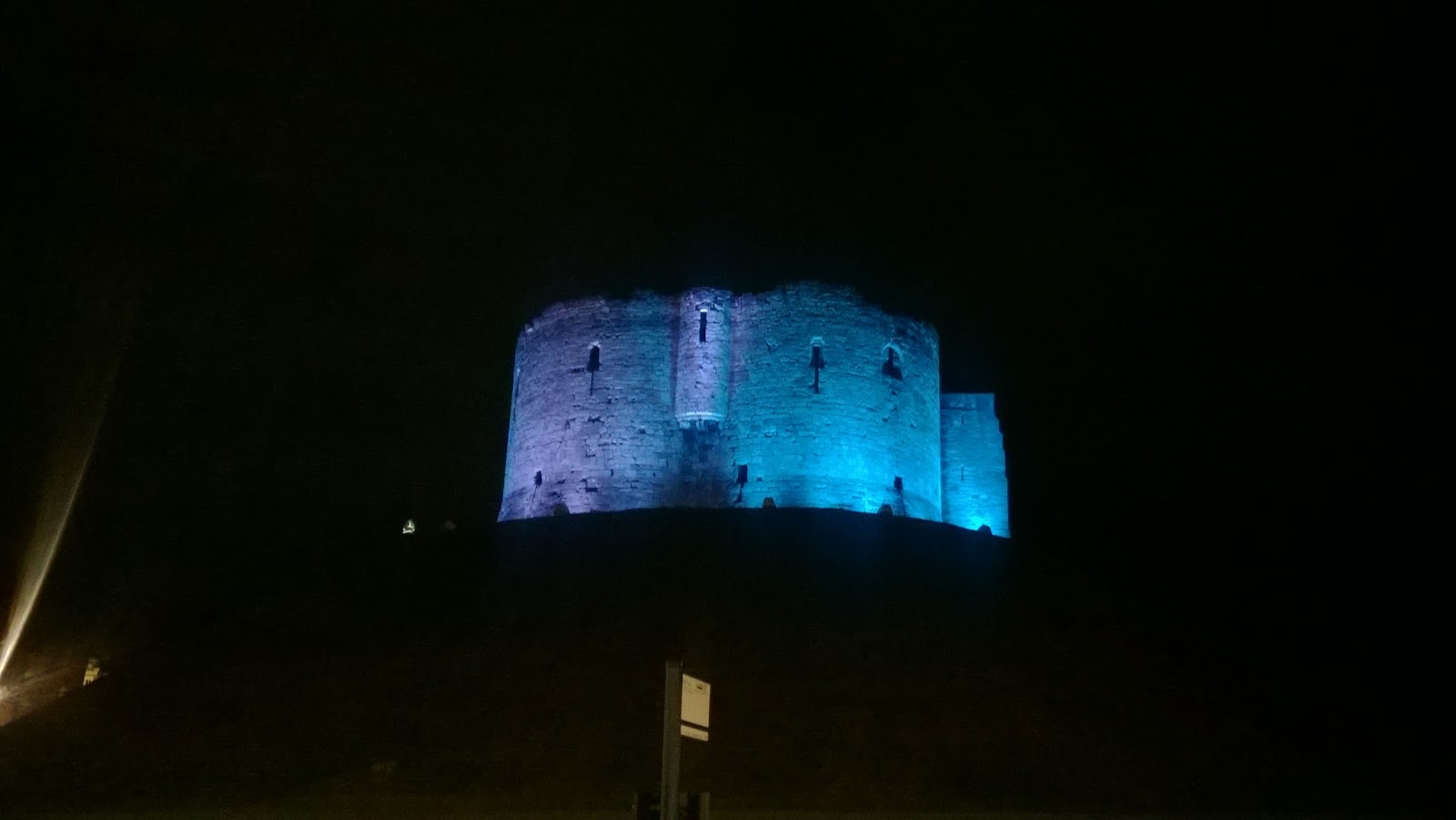 Blue castle
Well, lets roll the clock back a full 42 hours as I'm about to board a train up to town. With everyone doing a bit of a Peter Gabriel and going solo, arrangements for York are all over the place. First though, the absentees. Juan, obviously didn't have permission. Taz, was still feeling the effects of his recent experience of FUN-employment and Dr Bell, for some reason, was in Folkstone. And lets not forget 4 Days who was apparently at a wedding in Sheep Country.
For those that were making the trip, we had the Burgers starting their dirty dirty weekend on Thursday, The Firm Leader and some of his Harem getting the early train on Friday. Indy & Sean were on the 1100hrs outta King's Cross whilst Me & Mr X were on the 1108hrs. Later in the day we had Southampton Steve, Broken Bottle Robbo & Pete due up on various evening trains.
Meeting up with Mr X at King's Cross we had a couple of minutes to grab ourselves a cuppa and squeeze in a quick cigarette. After being held up by some idiot with his mobile phone at the barrier, we started to head towards the platform. Looking at my ticket, I saw that we were booked on carriage D. A quick look at the first carriage and it read 'L', oh bollocks! Having to pick up the pace we marched down towards the right carriage before the off.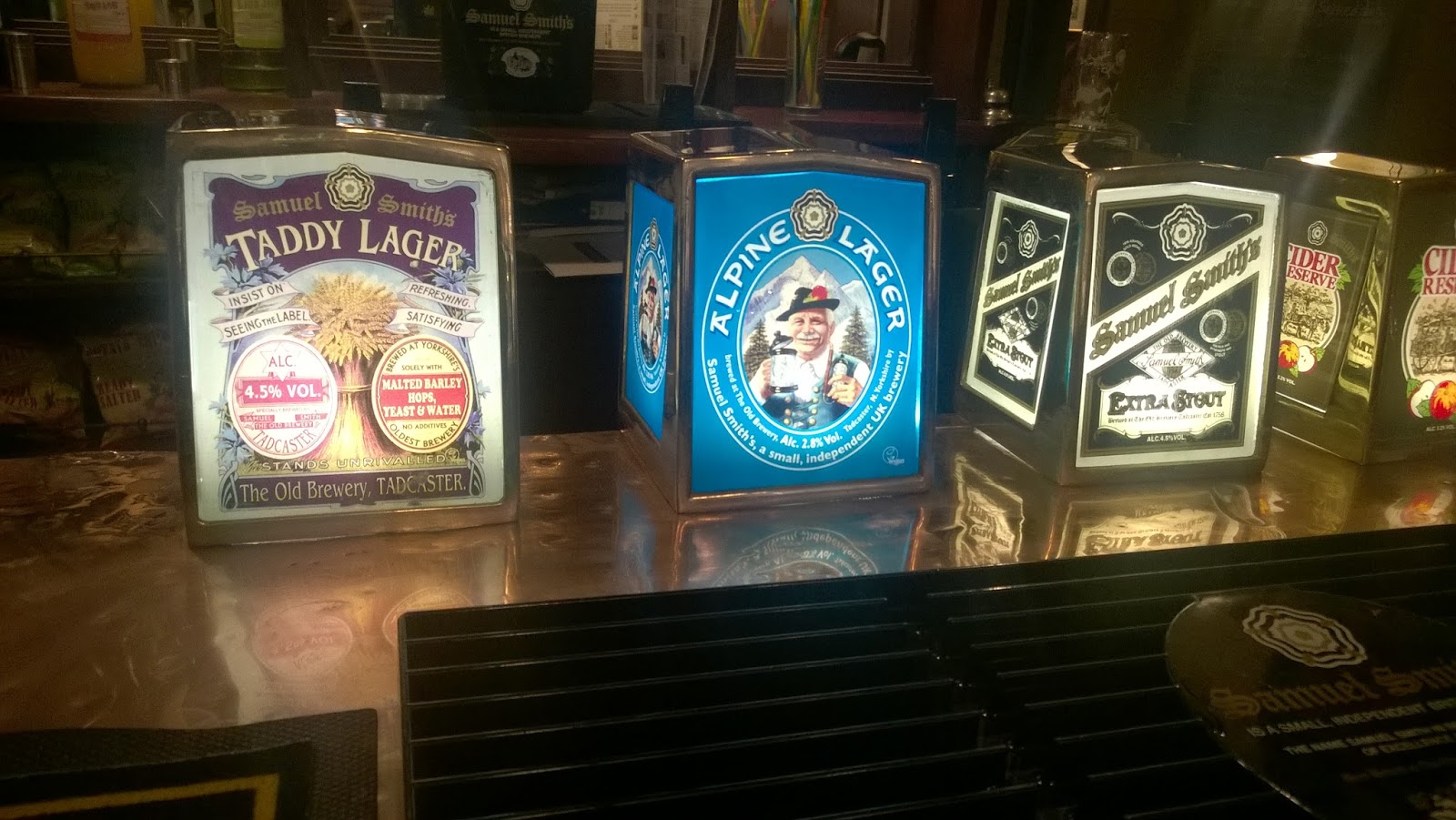 Beer! Or Lager actually…
For some strange reason (and this happened to the Firm Leader as well), the tickets were not situated at table, even though Mr X assured me that's what he'd booked. With plenty of seats having the little ticket above them, we waited until the train begun to pull out and for some strange reason, most of the people booked onto this train hadn't bothered with it, so we grabbed a table.
The journey up was uneventful until we pulled into Grantham. Whilst we were engaging in a little drinking information from none other than Aleman, an old couple started to hover over us in a state of confusion. From what we gathered, one of them was due to be on this table but the other was on the other side of the carriage. Still, they wanted to both sit on this table (even though there was plenty to go around). With us being the Christian men that we are we relented and offered to move.
Also bumping into us on the train was JR. Turns out, That JR in his time has done a bit of Private Investigating and this meant that for the rest of the trip he became known as Magnum after that Tom Selleck character. Its a pity that we didn't really think about it at the time as a better name probably would've been Nancy Drew!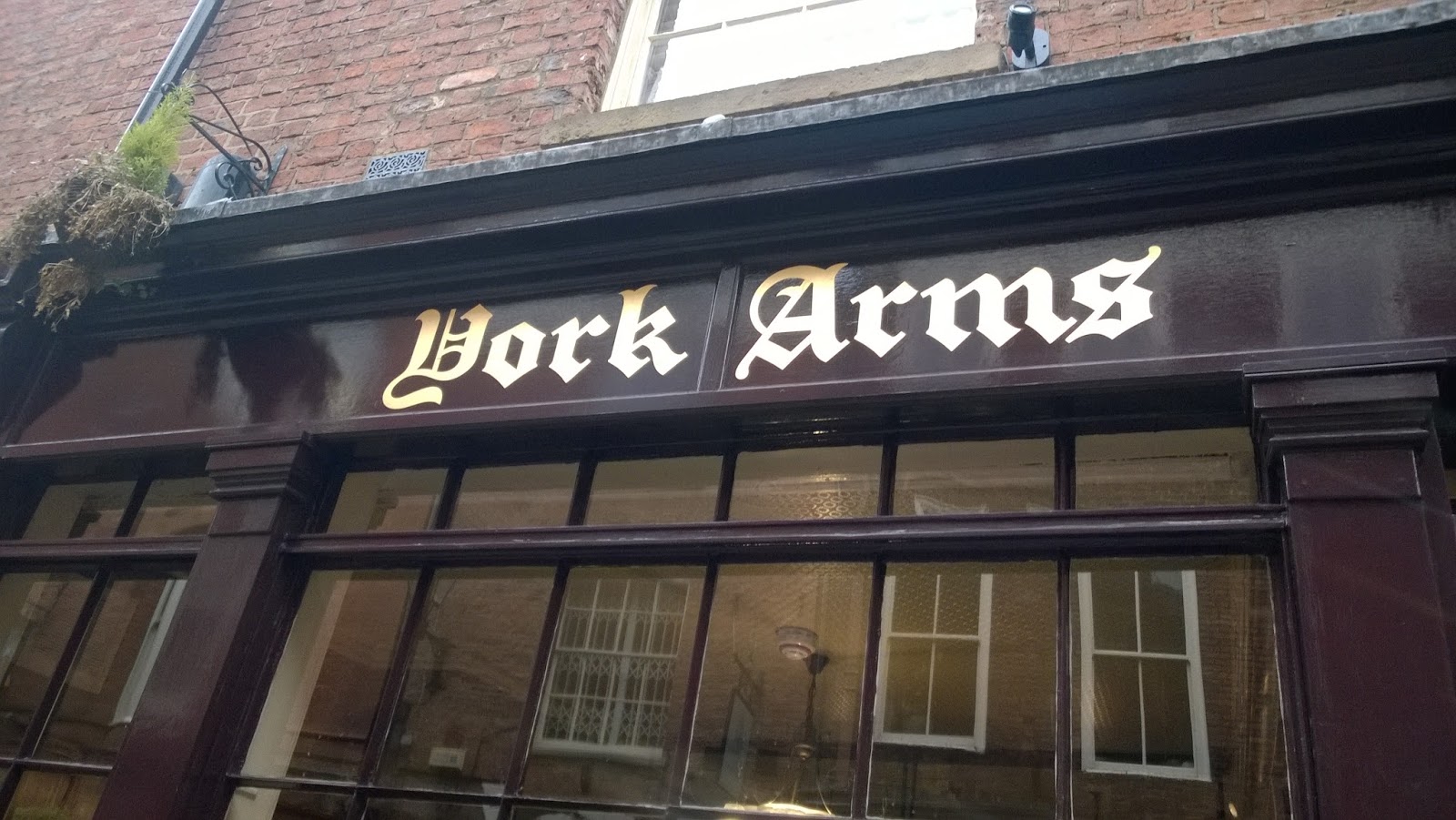 The home of the £1.40 pint
Surprisingly, London to York is a damn quick journey. This wasn't even the quick train but as the clock struck half one, we were arriving at the station. Jumping off, we bumped into even more Sutton fans, as Red Oxide an family were also taking the overnight trip. Blimey, was anyone actually going to attempt to do it in one day?
With a check-in time between 1130-1330 & 1630-1830 we knew that we'd missed our first chance. So with nothing else to do, it was time for a drink! Getting in touch with the Firm Leader as he was a man in the know (well, he'd been here two hours before us) we managed to locate him and it wasn't before long that we were heading towards the first pub of the trip.
Now York doesn't have a lot of pubs, but instead a shitload of the buggers. Apparently the high number of 300 seems to have been banded around since our arrival. Blimey, that's a lot to get through. Then again, us at Gandermonium do seem to struggle at organising a piss up in a brewery if we get the chance.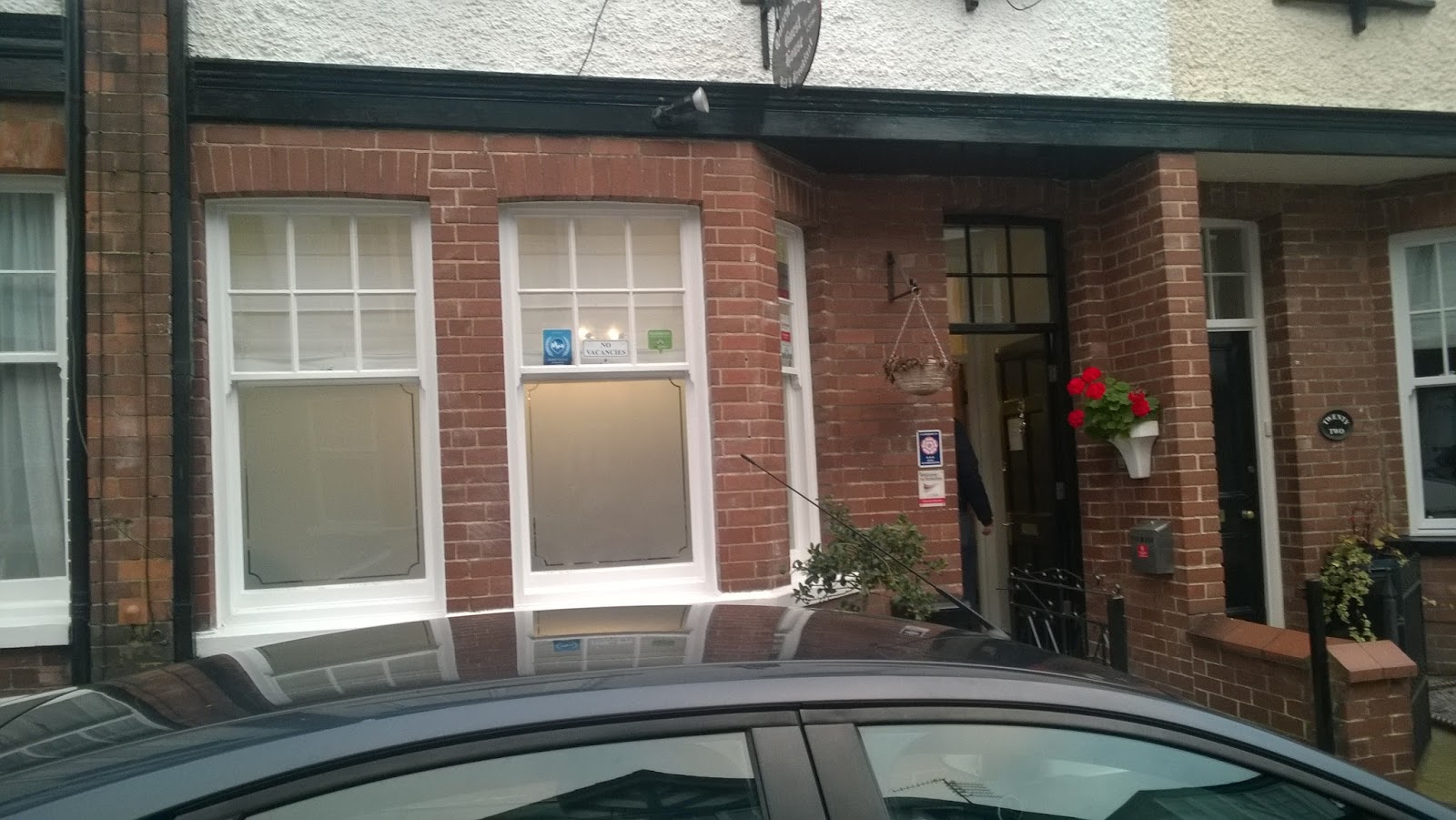 Duke & Mr X staying on Coronation Street
Where you would've had most people stick to the "one pub = one pint" formula that works best, Gandermonium is more from the "one pub = one pint, plus another, then another to discuss where to go to next, and another because we can't agree" school. If you remember back to the last time we attempted a Friday night before football drink in Cambridge, out of four possible pubs on a stretch of road, we got absolutely battered whilst doing only three of them!
"Ye Olde Starre Inne" was the first boozer of the day, and we were joined by the Burgers as well. Here we had a couple of drinks and some lunch discussing all the options available to us. Not only that but also because Mr X had to make a phone call to his office at half two. We reckon it was because he was pretending to be at work. Well it saves on the holiday I suppose?
Working our way back towards the Mincer Minster, we spotted a boozer close by. Turns out that the 'York Arms' was a Sam Smith's joint, if that means anything to you. To me, this meant that a pint of Alpine Lager was only £1.40! Shame its only got the strength of a Carling Zest, but in my head I was still thinking "10 pints for only £14". Suck on that over the top London prices.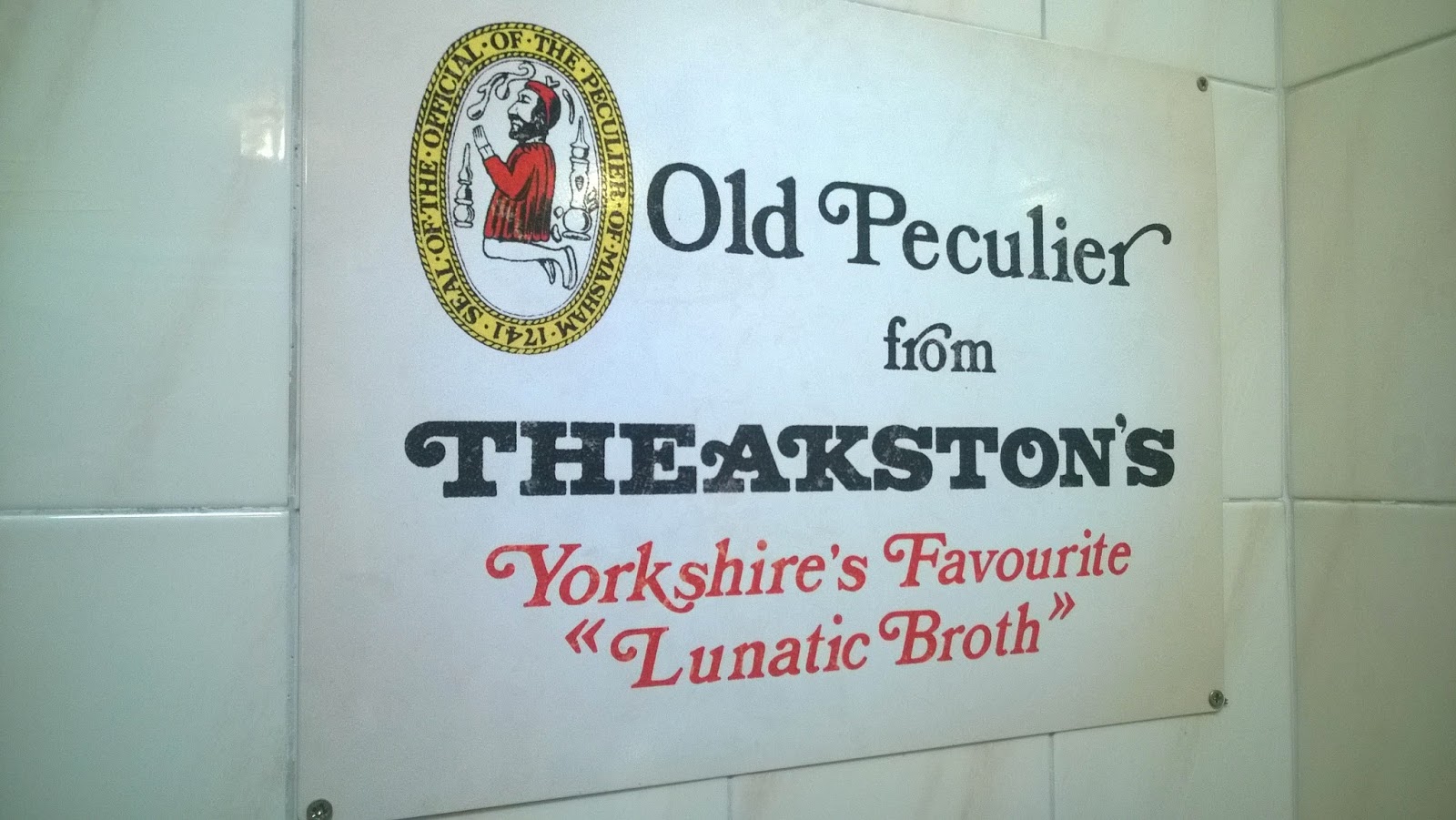 Jamie's new job since leaving Live & Kicking
The semi-planned pub crawl had gone out of the window at this point as we treat ourselves to several more cheap rounds. I mean, less that £8 for four pints is nothing to gripe about. We did eventually walk further down the road to the "Hole in the Wall" for another and then decided its was probably time to check-in and dump our bags before we headed back into town for our pre-arranged Ruby.
Where we are staying is only five minutes away from the ground and on arrival as we check-in, the guv'nor asks if we have any dietary requirements. Like a well tuned barber shop duet we reply "Black Pudding". He remarks that he doesn't usually do black pudding but would make sure we would have some in the morning for our breakfast. Winning at life!
What can we say about the room? Well, it had two beds in it I suppose. We also had some tea making facilities that we made use of straight away. Even the bog/shower looked up to a decent standard. But only two bog rolls was a bit of a worry and the fact that there wasn't an extractor fan in the khazi was even more so. Anyway, for less than a bullseye a night, what do you expect?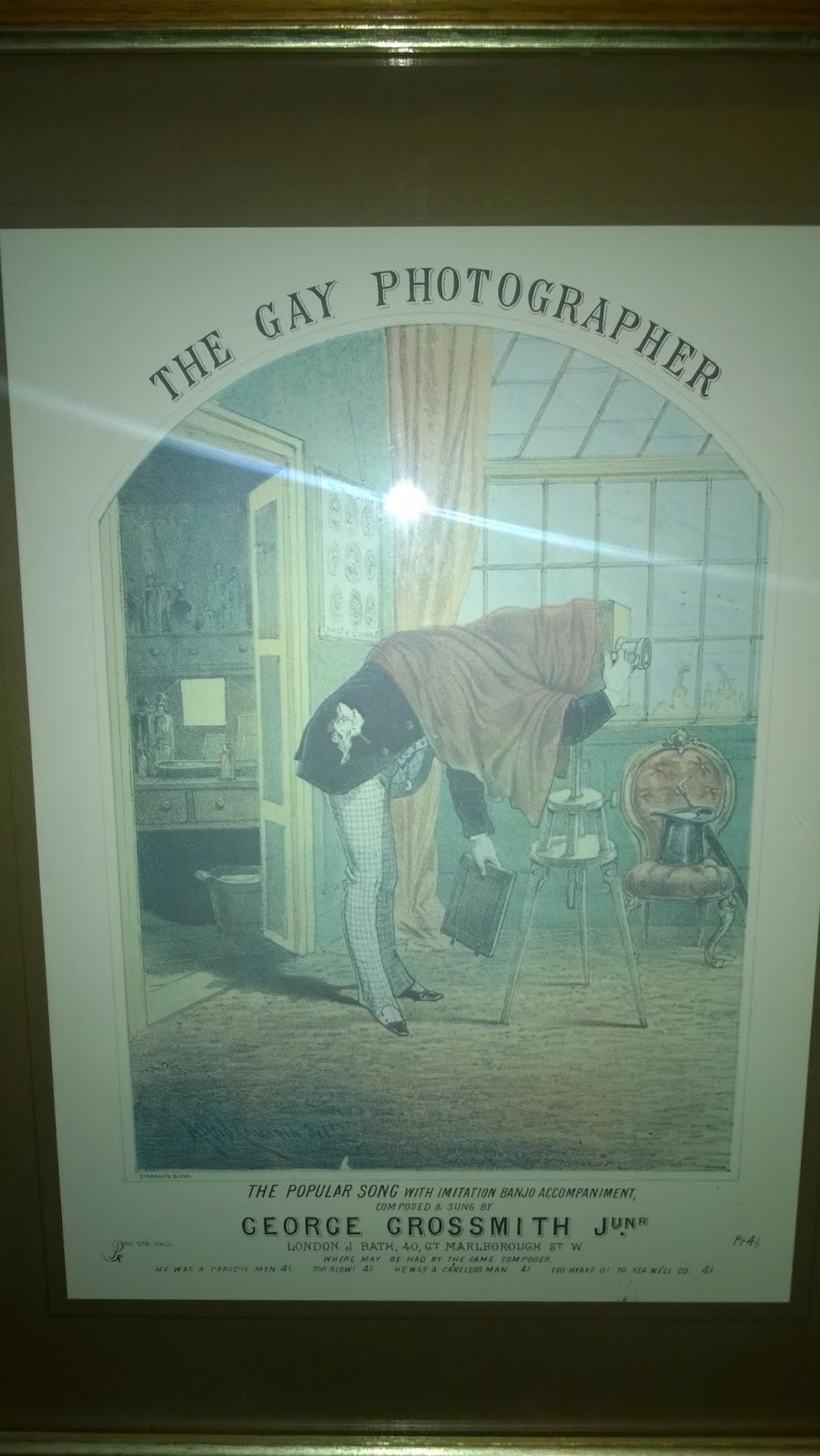 Oh the irony….
All settled, we decided it was probably time for the next pub. This was the 'White Horse', which was very much a locals watering hole. So it was a quick pint before some burly Yorkshireman got upset with having 'Cockneys' in the place and it's over the road to the 'Exhibition' to meet the rest of the rabble. It was also now time to find this curry house. Typically, it turned out that this place was all the way over on the other side of town and it took us plenty of effort to reach it in time for our booking.
I think the place was called 29 States and it wasn't your local Haweli type gaff, that much I can say. Not a mutton vindaloo or portion of Uncle Ben's anywhere on the menu. Still it was a decent bit of tucker, and only £140 between seven of us. During the meal, I managed to down a shot of clarified butter. Yeah that's right, clarified butter. What? Someone told me to down it and I did. I'm a fuckin' right idiot sometimes. Easily led, that's my problem.
Fed, it was time for more watering, so the 'Punch Bowl' was next. Apparently there were two different Punch Bowls and we very nearly ended up at the wrong one. But we met Pete along the way and he set us right before we joined Magnum and his mate Steve (let's call him T.C.) for several beers. They did mention something about getting some dinner themselves, but they never did and instead stayed with us for a few more jars.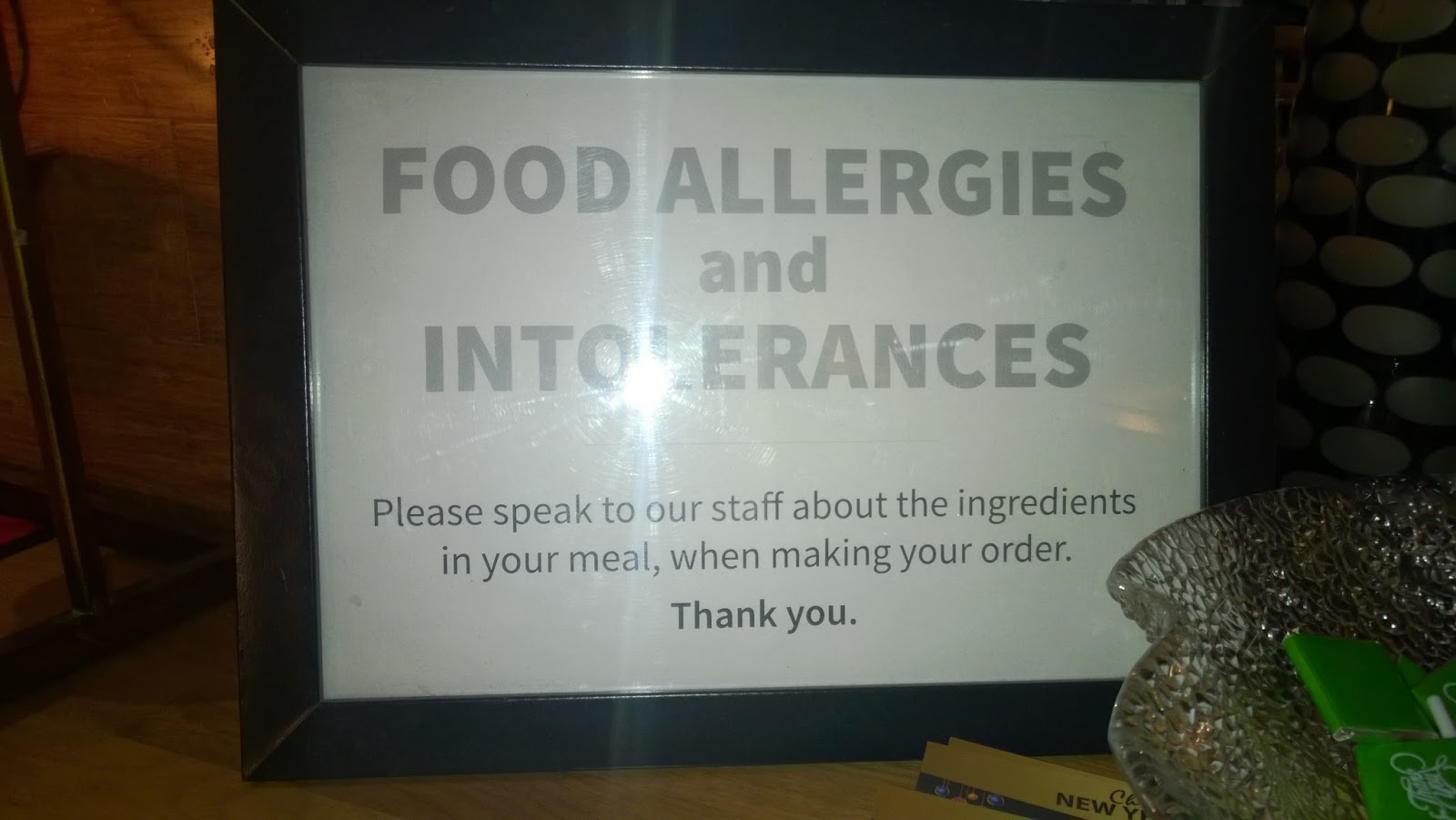 Black Pudding!
Eventually Southampton Steve & Broken Bottle arrived and the group was finally complete. We even managed to bump into Sean & Indy who were on their own night out and heading toward a pub in a church (wow, after Saturday night, I don't know what they thought of it) which was supposed to be their eleventh and final battle cruiser of the day.
Now given that we're not good at this adult stuff, we'd all agreed early on in the day to not stay out too late and keep our powder dry, but of course come twelve o'clock we were still drinking in yet another boozer called the 'Old White Swan'. Now, most people were relatively sensible and left at this point but for me, Mr X, Magnum & Steve there was still time for a couple more rounds as we managed to get through a raft of different drunken subject from the problems in Northern Ireland to understanding the modern woman.
Getting kicked out of the Swan at closing time was a god send really, because by the time me & Mr X had made it back to our digs the time was fast approaching two o'clock in the bloody morning. Making sure that the alarm was on so we didn't miss breakfast I collapsed into bed for some kip. Only to be then woken at four by someone moving falling about trying to find the light switch to the toilet. This person has yet to be identified.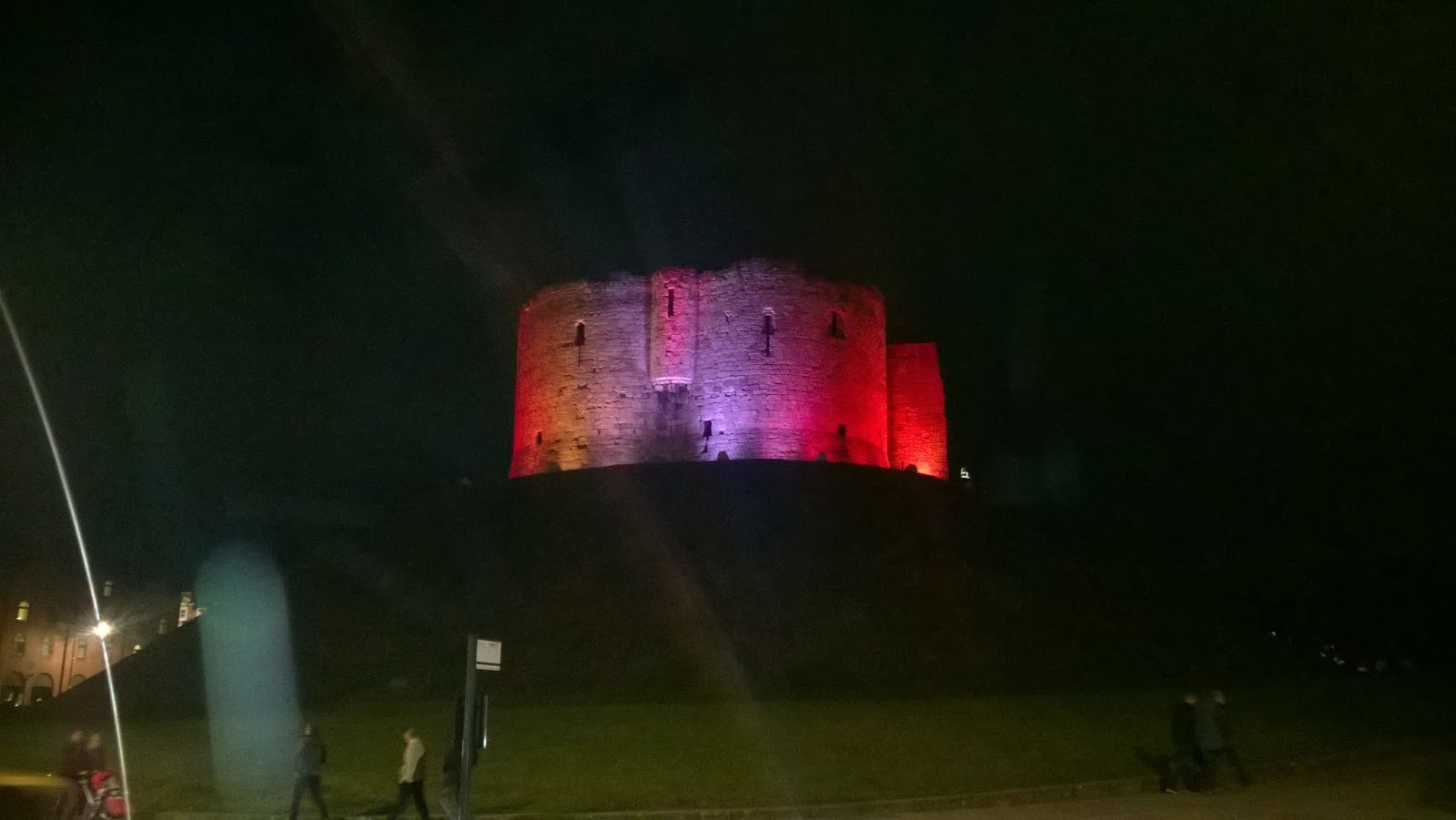 Same castle, different colour
Match day.
The alarm goes off as intended and after a quick shower, I'm downstairs awaiting my full English. Containing all a growing boy needs, including a large triangle of black pudding (yay!), to a large plum tomato (nay!) it hit the spot that would usually be filled with the dirty kebab the night before. Stuffed, we were soon back in the room and awaiting information about what time our first beer is going to be.
Several cups of tea later and we've resorted to watching some random cartoons on TV. I say random, because we're watching turtles. Yeah, you know, heroes in a half shell, turtle power kind of turtles. Except, for some reason their in space? WTF? According to Mr X, this is the new CGI series of them.
It's so bad it reminds me a lot of watching NCIS with the Firm Leader.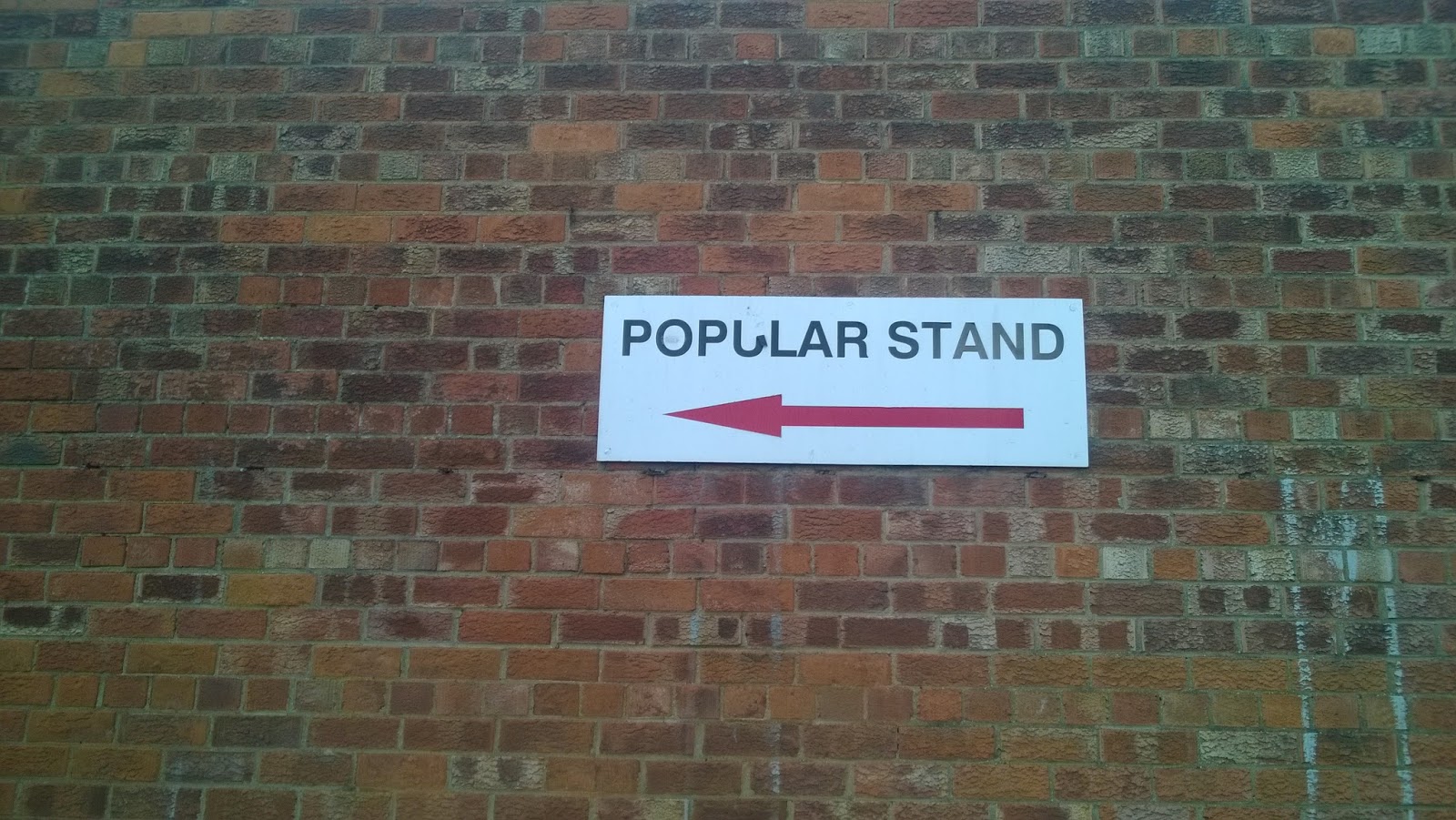 So where do WE go then??
Finally it's arranged to meet back at the familiar 'York Arms' for a couple of liveners to start the day. Then after everyone has arrived we move over the road to the 'Three Legged Mare' (no doubt named in honour of Chalmers betting history) and now we start to get the livers working properly. The 'Lamb & Lion' is next on the list before it is time to head towards the ground and the match for that football stuff and so we can have a 90 minute break from beer.
The walk isn't too far and we even bump into a few Sutton Manor boys along the way. En route we get the team line-ups and once again I'm surprised that Dundas hasn't even made the bench. Well, ours is not to reason why and all that. But the pitches must nearly be boggy enough for the man mountain himself to start showing the Conference National some Jamaican magic?
Now it maybe only £1.40 for a pint of lager in one pub in these parts, but it's fuckin' £18 to get into Kit Kat Bootham Crescent. That's more than 12 pints in the Sam Smiths! Not only that, but being given just the pokey corner of the away terrace next to a trough of a toilet makes it feel a bit overpriced. And don't even mention the smoking/e-vape bullshit either. Not even letting us out at half-time to feed our habits? Disgraceful. This is Non-League after all.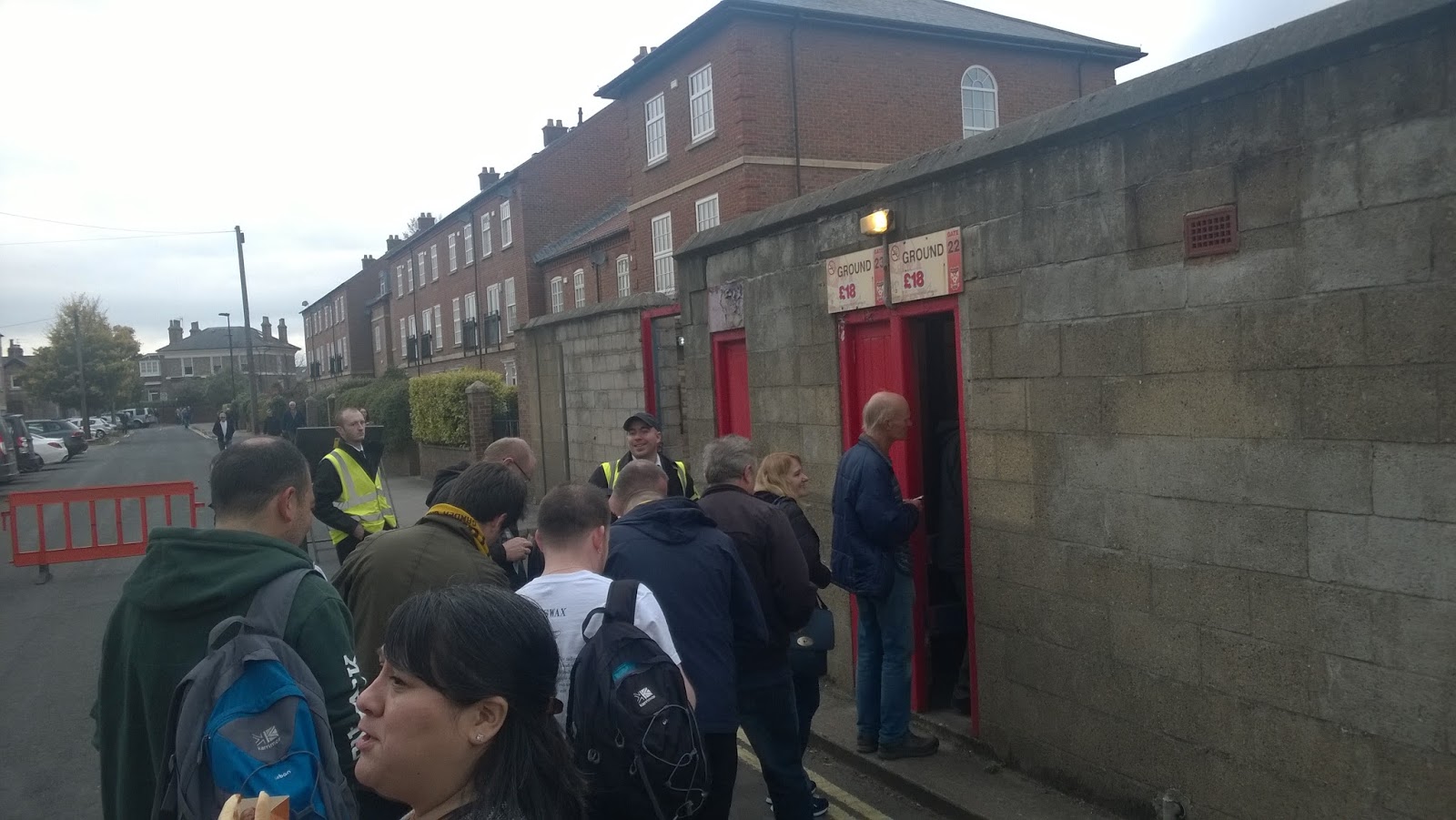 Expensive.
Worner, Amankwaah, Beckwith,Collins, Fitchett, Stearn, May, Eastmond, Bailey, McLennan, Deacon. Bench Warmers: Hudson-Odoi, Gomis, McAllister, Biamou, Haunstrup.


With Sutton shooting towards our band of supporters in the corner at least we managed to be at the right end for 45 mins. From the start it seemed that Sutton were trying not to repeat the same woeful performance as seen at Southport as . But, as its be mentioned before, the lack of goals from open play is becoming a bit of a concern.
There was a couple of half chances in side the first quarter of an hour before once again we was given a golden opportunity. As Eastmond bursts into the box, he is given the slightest of pushes in the back. With the ref having a clear view, he points to the spot. Jamie "I don't need a rest, despite what some say on the forum" Collins steps up to the plate and smashes the ball home. 1-0!


It wasn't long after that Sutton once again do what they could to help out the home team. This time it was Ringo McLennan who failed to clear a throw-in led towards their fella having the ball in the box. From the far end, we can't quite see what happened but Worner came rushing out and the ball sort of looped past him into the goal.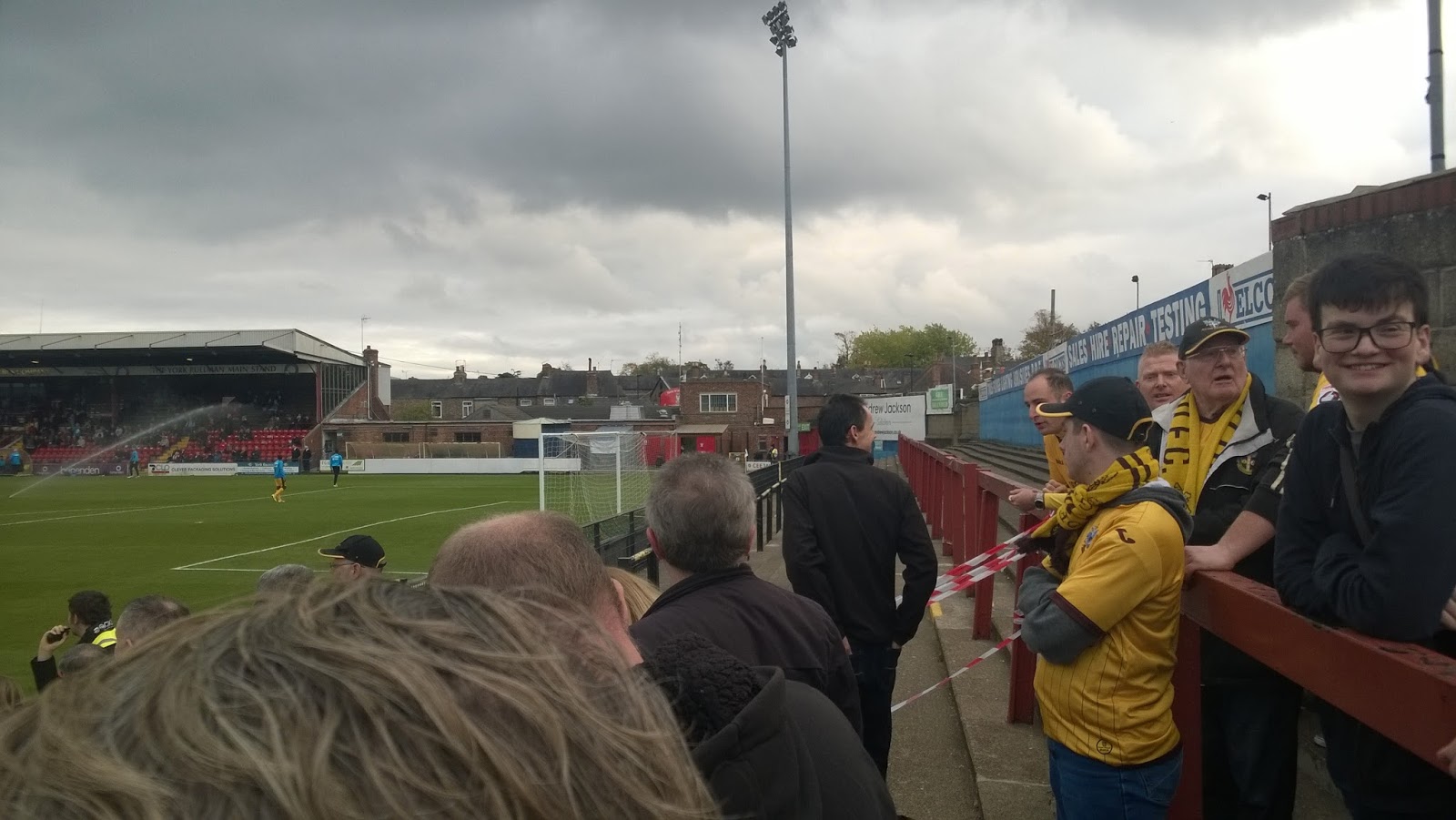 Let's play "Stuck in the Corner"
Second half and York possibly could've had a penalty themselves when Deacon mad a poor challenge in the box, I don't think there was much contact but the ref was closer than us and not like the man from Del Monte he said no. It wasn't long after this that Deacon was replaced with Biamou. And Sutton tried to stabilise a bit.
Out of nowhere York took the lead. From my vantage point, I saw a fella with too much space out side the box punt a shot at Worner. With him near his goal line I thought he had every chance to stop the ball, then, he seemed to flap and miss it as it dipped late and sailed into the net. Not the best goal to concede, but we can't keep given opposition players time & space on the ball like that.
A couple of subs were used as Sutton tried to change the outcome. It was then that Beckwith received his marching orders for a second yellow. Like most around me, I saw a coming together as broth players were following the play as it came down the left wing. The ref took enough time to think it over before he blew his whistle, but what can you do?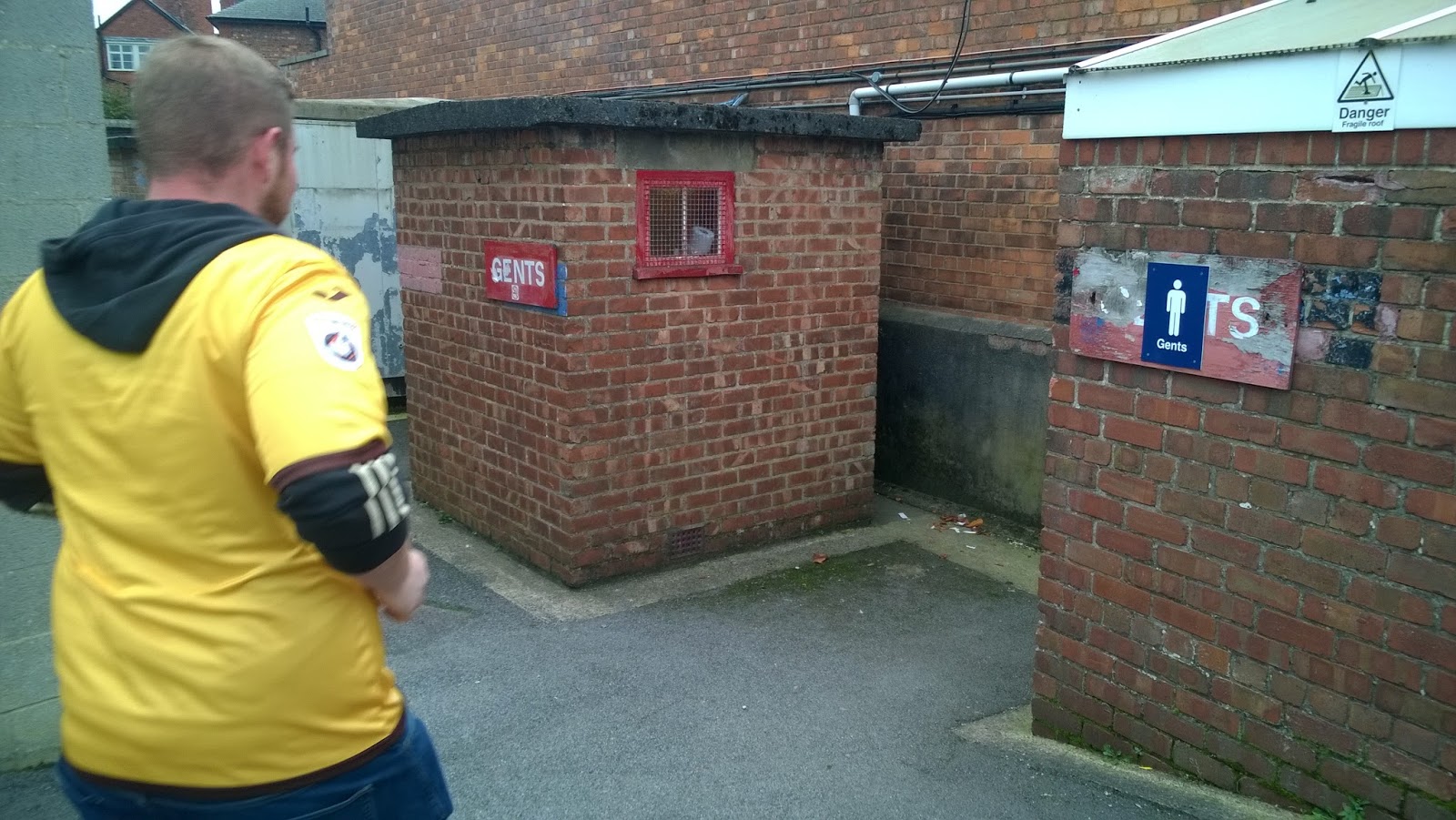 More luxury facilities….
With Beckwith missing for Saturday, Gomis was to join him with a day off after receiving a yellow for gawd knows what. I'll have to get back to you on that one. Time was fast running out for Sutton as they huffed and puffed looking for a vital equaliser. Balls were crossed into the box, free-kicks where lambasted as they failed to hit the target.
Then with time up, a weak Biamou shot is fumbled by the keeper. Just as Fitchett reaches the ball, he is bundled over by a York player. The man in black blows his whistle and points to the spot again. Another penalty. It was a case of you've seen them given and you haven't, but who fuckin' cares? Collins steps up to the spot and once again dispatches the penalty. 2-2! Cue big celebrations at the away end. As the players do their own bit at the other end, we notice something is thrown at them from the home support down in the opposite corner. Still we hold on for a point at least.
After the game there is some confusion as it appears that Snowey has been replaced with Pete for the duration, so we head back to the 'White Horse' once again for a quick drink before heading back over to the 'Exhibition'. Here I decided to have some local Yorkshire cuisine (Chips & Gravy, naturally) before we head back to the digs to get ready for another night on the town.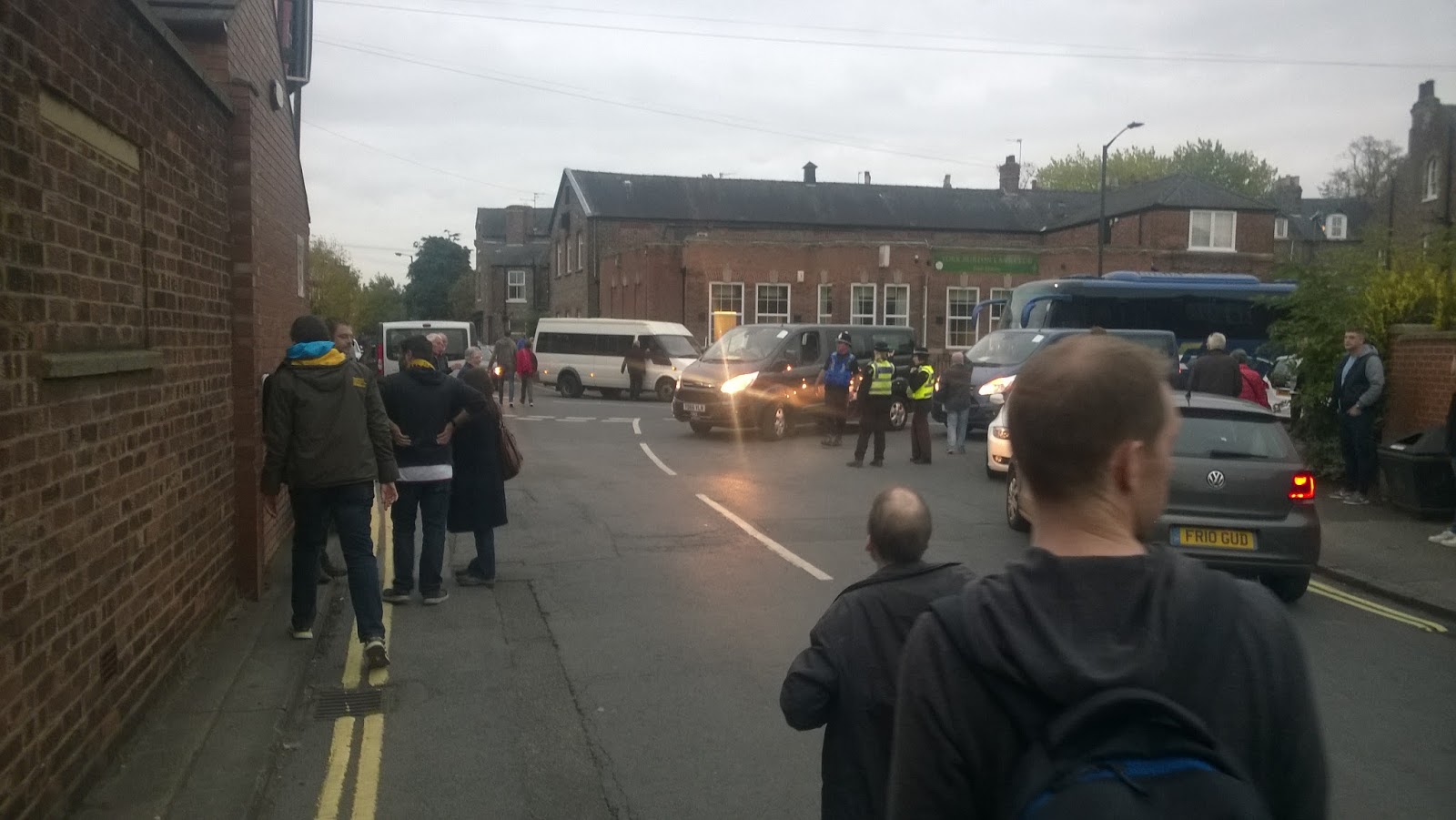 AMBUSH!
After a quick splash of Brut, the next meeting spot is the 'Three-Legged Mare' and we once more bump into Magnum & T.C. There also is a member of the U's coaching staff present who is enjoying a couple of nights away from the hustle & bustle of London life. With it being Saturday night and especially now considering I'm wearing my famous gen-yoo-wine Chinese made 'five-shooter' belt buckle, it's time to party.
Can't seem to remember how many pubs we ended up stopping in, but a few names I remember are the 'Golden Fleece', the 'Three Tuns' & the 'Blue Boar. There may be more but I was well on the way to la la land by now, so the old memory is a bit hazy At some point we ended up at that place in the church I mentioned earlier, aptly named the 'Parish'. But it was no pub when we got there. It was a club, playing all that 'modern' music no less. Not my cup of tea but it was for some.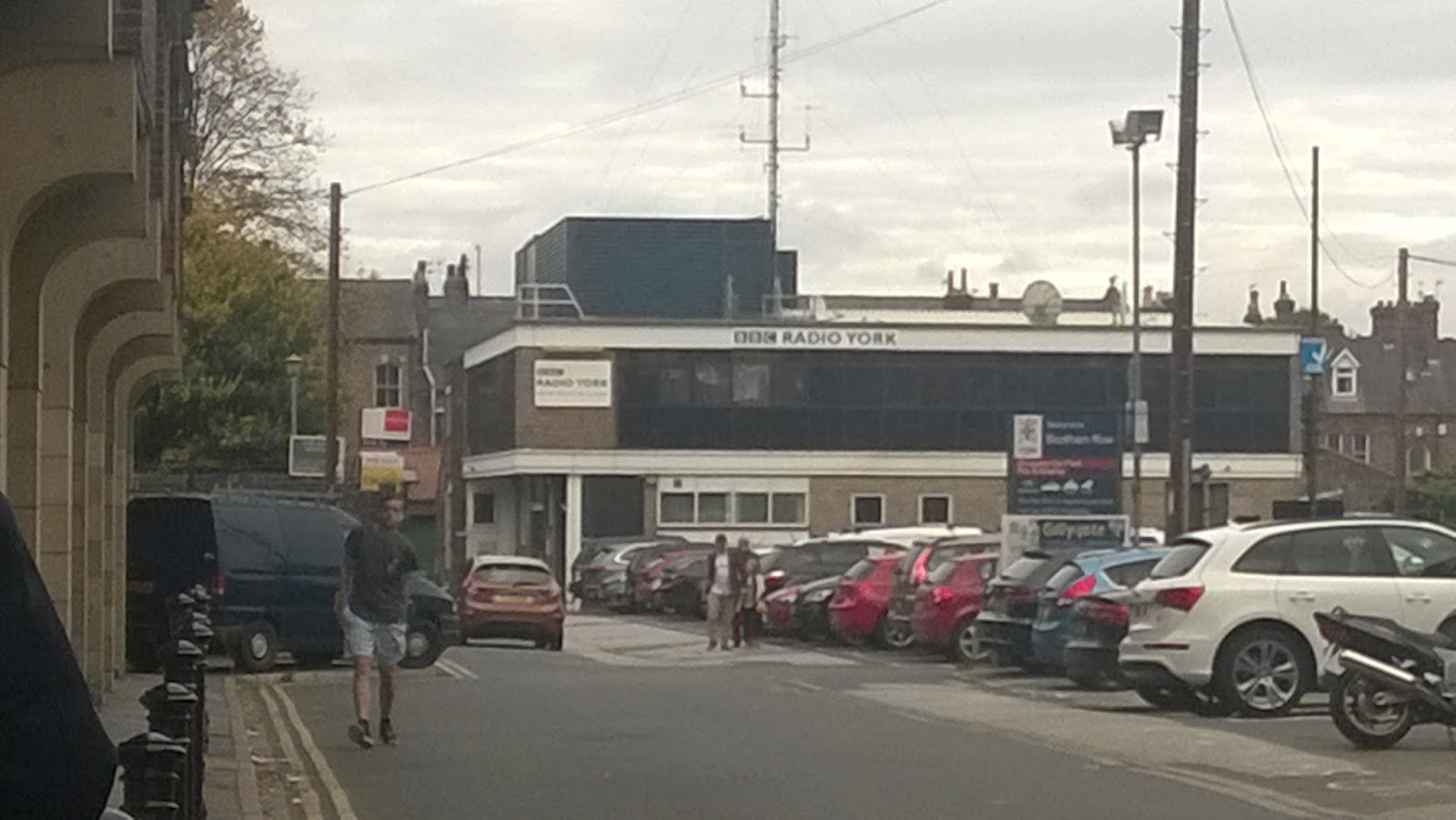 Bet they cover the local match BBC London
Acting much younger than our ages should dictate, it was next time to try a bit of cheesy clubbing. We first tried Popworld, but it was fuller than a Bishop's ballbag, so the revolving dancefloor and me trying to re-live my breakdancing days would have to wait a little while longer. Instead, we decided to find somewhere else. Someone suggested the 'Barracuda' and after locating it and paying £6 for the privilege we got our hands stamped. Upstairs was the same sort of modern shit playing that would strongly feature in my definition of hell.
Downstairs in the Tiki bar however was more to my liking, even if £5 for a bottle of Bud wasn't! That cheap Northern beer clearly a thing of the past. It didn't take long before most people had started calling it a night and that once more left just me & Mr X, at which point we argued over who was going to baby sit the Firm Leader for the remaining duration of the evening. Sadly, I lost and had to make sure he didn't get into any trouble before his tranny magnet had worn off for the night.
It must've taken ages to walk home but then again the Firm Leader wanted to stop off at McDonald's for a few cheeseburgers and we did bump into Jane McDonald. Or maybe her younger, slimmer & louder self. In fact, who the hell is Jane McDonald? And how do I know her? Guess i'll have to take a butchers on boobpedia.com now to find out. By the time I crawled into bed it was gone four o'clock. I did attempt to make some notes on my phone for the blog, but unfortunately there is no word in the English dictionary that has 27 Z's and 42 X's in it.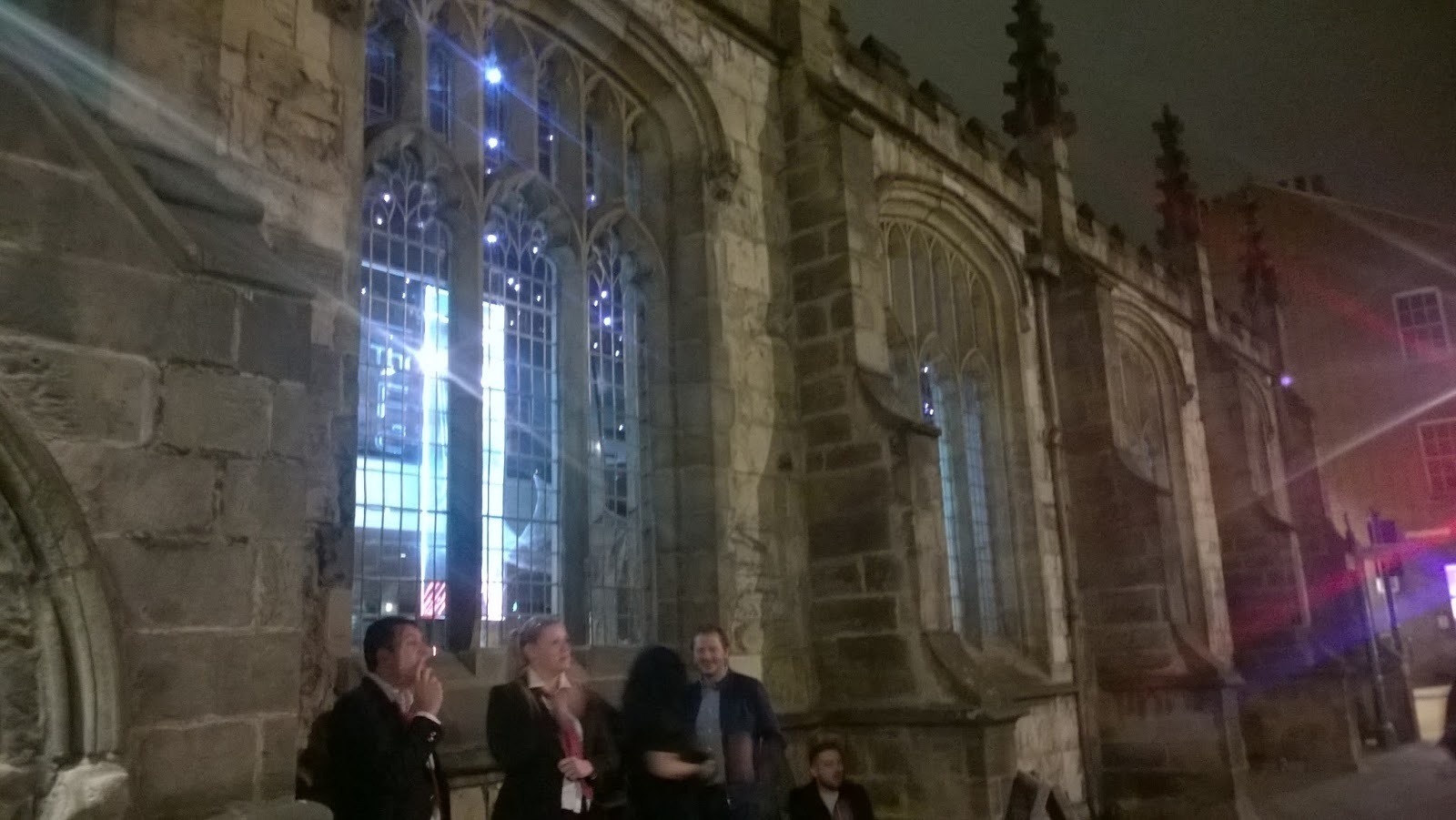 Dearly beloved….
For some reason, the alarm went off at around eight o'clock and Mr X was up and in the shower. Having had a mere three and a half hours kip, I could still make out the remains of the club's ink stamp on my hand. Jesus, we're definitely getting too old for this shit. After a quick shower for myself we were again downstairs and digging into another fried breakfast. This time it was without any plum tomatoes and only half rations of black pudding because someone else had no doubt seen us tucking in the previous day and had had the bloody cheek to ask for some of their own.
No time for TMNT as we are soon checking out. The Burgers & Southampton Steve had already left York as they were getting the early train. Now Mr X was thinking of seeing if he can change his ticket, we headed towards the station. One person we bumped into was Magnum as his train was at half eleven. Not surprisingly, he didn't look that bad considering how much he had put away the night before. Then again, going to bed around midnight was probably better than four o'clock!
Seeing him, Steve, Indy & Sean off, I awaited for Mr X to return. With a face like a slapped arse it appeared that the price of changing his ticket was a little too steep for him. The buggers were only asking for £40! Then again, he could've spent that waiting for his train at four. Dumping that idea, he decided to drop his bag off at luggage storage which was half a mile away.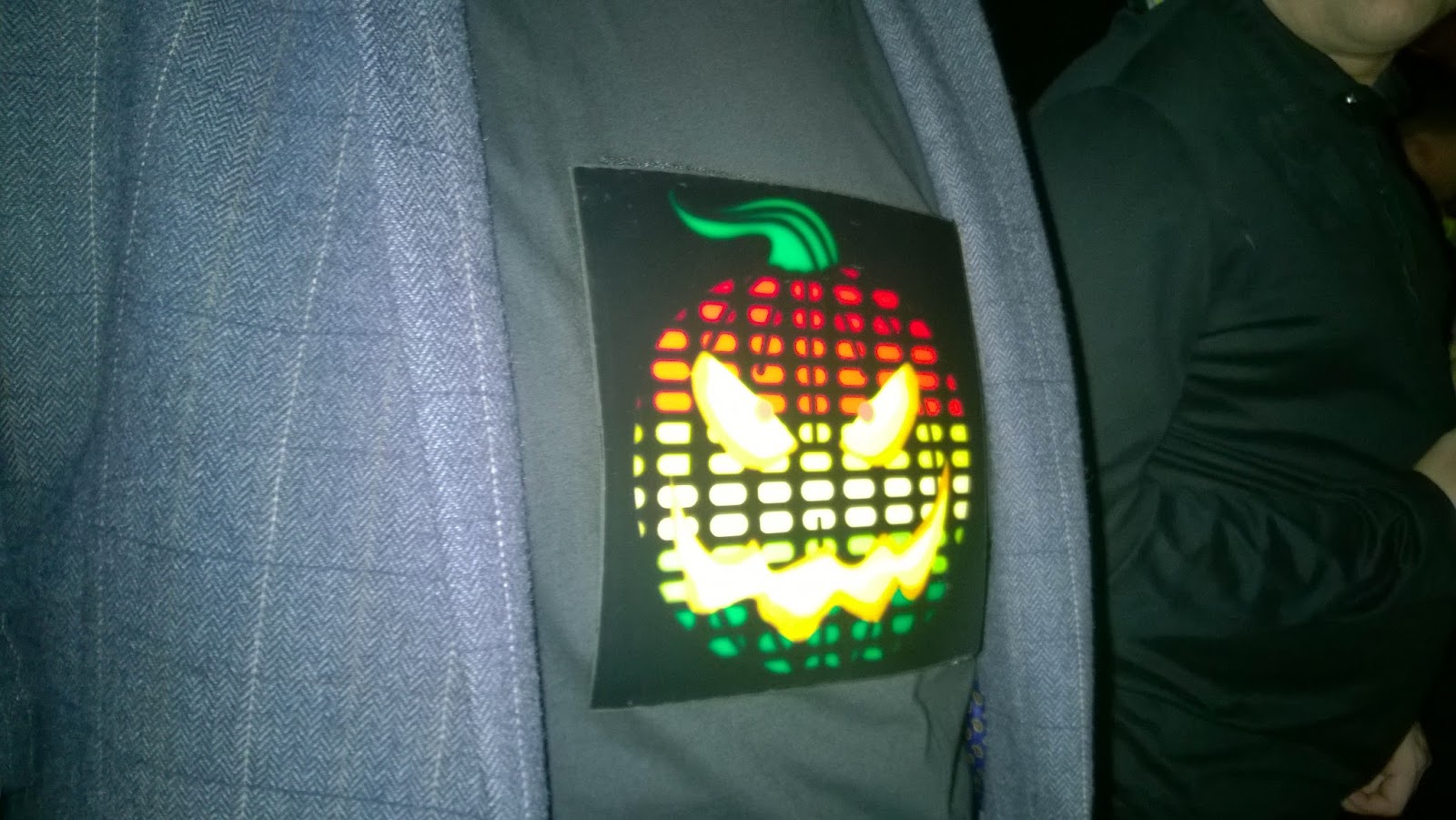 Now who would wear a top like that?
Meeting up with the rest we went into the 'Duke of York' back at the station to whittle away the time with a few cups of the hot stuff. Bored of that we travelled back into town to the 'Blue Boar' so some could have a spot of lunch and more refreshments. Soon enough it was time to fuck Mr X off and we headed to the station for our train back to civilization.
On the train we was greeted with the announcement that there were no spare seats except those that'd been pre-booked and the rest would have to do a Corbyn and sit in aisles. Lucky for us we already had seats them. With Southampton Steve's original return ticket, I was lumbered on a table with a old family, but that didn't bother me as I pulled down my flat cap and tried to grab some very appreciated shut eye.
The time flew past as some enough we were pulling into King's Cross. Pete was getting the tube home, so the remaining four of us headed to St Pancras and grabbed the train home. A quick change at Blackfrairs (despite going to the wrong platform) and not before long we arrived back in the Badlands of Carshalton.
Leaving my humble abode at eight o'clock Friday morning, it was now six o'clock on Sunday. I may have been at least a double ton lighter, but it was another trip I could say that I've now done. It was going to take me a few days to try and regain on some of the sleep that I missed but it was worth it. Next time we might actually get in a few more pubs!
After the club quiz (It's alright, we've got "I'm good at flags" Robbo to help us) on friday night there is Dartford away in the first round of the FA Cup on Saturday now to look ahead to. As always, I'll be covering that little excursion to Kent. It'll be nice to have a simple away trip to cover, but then again we'll probably end up in O'Neill's lamenting our failure to once again score from open play away from home. Still, it's not like Southern are on strike or something. Oh wait, they are you say? Fuckin' bollocks!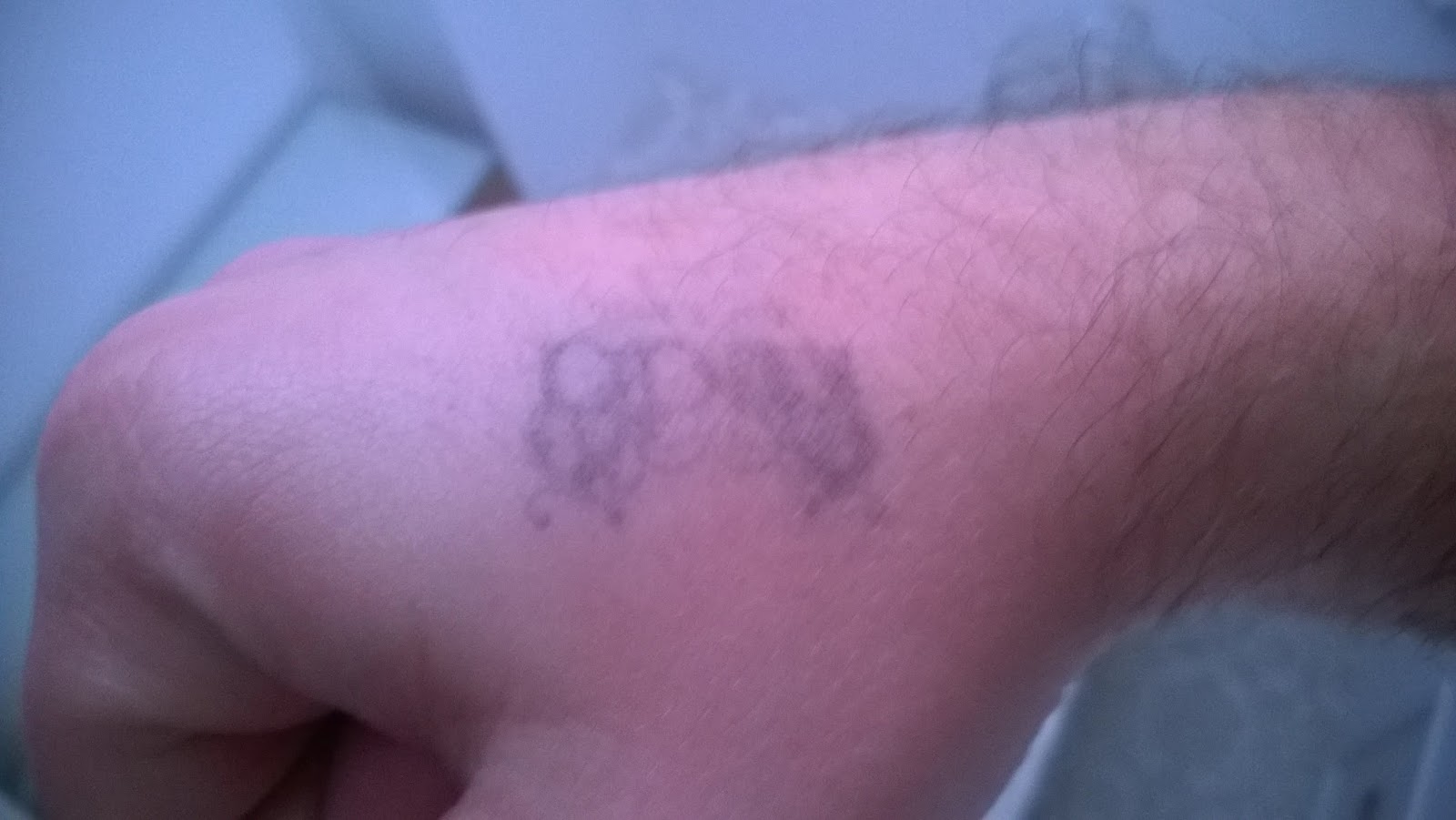 The only thing The Duke caught in York.
Duke
Att. 2083