The second midweek away trip of the season is now upon us as we have a little cruise to Kent to contend with. This obviously means that it's a quick in and out job like you get with the neighbour's wife. And as most people know, we've to make this trip without the recently departed Wishart. No he's not brown bread, he just wants his bread buttered differently, and with more expensive butter. You know, the sort of stuff you get in Waitrose.
And where did he go? Forest Bloody Green bloody Rovers of course! And not only that but we've also recently been drawn against them in the FA Cup to boot as well. Not the easy plum home tie I was exactly looking out for when the draw came up. I've also got that funny sort of feelin' you get when you've had a dodgy mutton vindaloo, that we're gonna end up at their place on the following Tuesday night. Again.
But first let's have a bit of nonsensical bollocks nostalgic remembrance. This all came about from a conversation some of those on the Shoebox were having during Saturday's yawnfest absorbing contest. And that got me thinking about a brief past time from my youth I indulged in a few times way back yonder.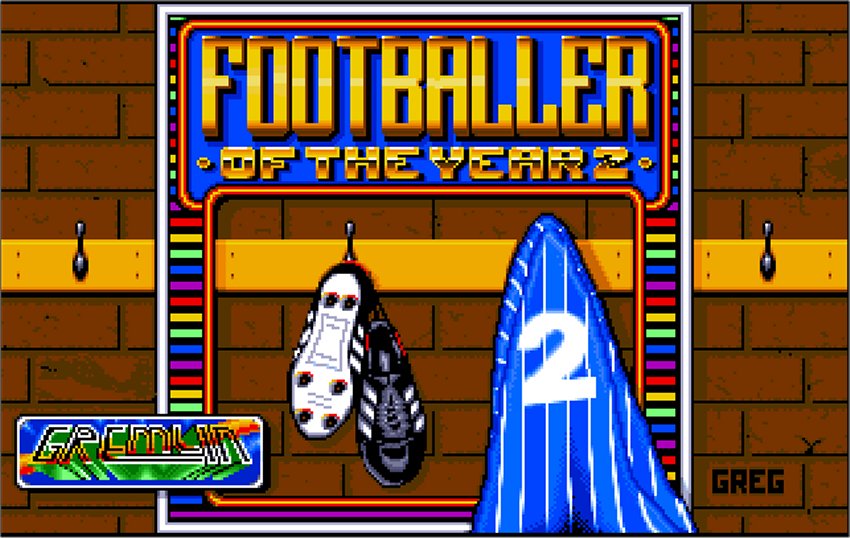 Not so much 'Retro' as 'Really Obscure'….
So to begin this little journey back in time, we need to create a setting from the past: So, imagine the the Tories have been in government for gawd knows how long, there were problems in the Middle East & Sutton are mid table in the Conference. Hang on a minute, that sounds familiar…
As you can see we're talking about an old computer game on the C64 game I played many years ago. This one was a little left field in the fact that it was totally about you the player. The aim being to do what the Ronseal adverts are always harking on about. And that was to become 'Footballer of the Year'. Easy eh?
"What's this got to do with Dover away you twat?" "And how did you go about doing this?" I hear you ask. Well, let me explain it for you! All you had to do was score goals. Although thinking about it, this wasn't that great as you could only ever score three goals in one game. And in order to score these goals, you needed to spend your wages on different 'goal cards' that gave you a chance at goal if you repeated what move was displayed on a blackboard.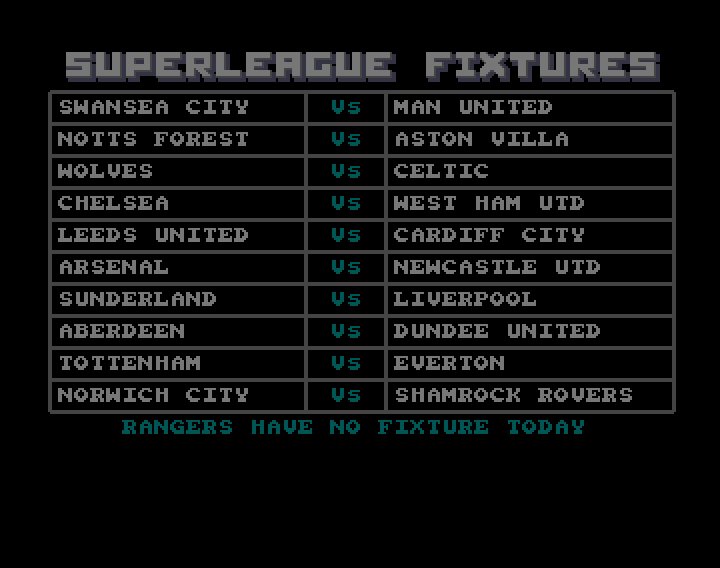 Fair play, they included the Irish…
This was of course involved a fair bit of far sightedness in the game, because not only do you have to partake in a "UK Superleague" but you have to supplement your wages by gambling! Yes by answering several question right you had to chance to double your money in a portion of the game, amazingly enough, called "Double or Nothing". How do they think these things up eh?
Unfortunately for me, I never actually ever managed to become the Footballer of the Year, mainly because I couldn't score enough goals. The reason for this was because I didn't have enough money and the reason I didn't have enough money was because as I was only knee high to a bar stool at the time, my knowledge of mid-eighties football was shockingly bad to say the least. Shit even. At least, that's my excuse and I'm sticking to it! If I were to play it now however? Piece of fuckin' piss.
I mean, back in the days without mobile phones, the internet & the basic ability to save computer games, it was sink or swim time, And I sank quicker than the Bismark. Even though the questions were multiple choice, it was on a ten second timer. You try making a choice in ten seconds when you're about 8 years old! Here are just a few of the questions that managed to stump me:
"Who is the manager of Swansea City?"
A) John Toshack B) Terry Yorath C) Ian Evans
"Who was Footballer of the Year in 1987?"
A) Ian Rush B) Neville Southall C) Clive Allen.
"When did Uruguay beat Argentina in the World Cup 4-2?"
A) 1930 B) 1950 C) 1962.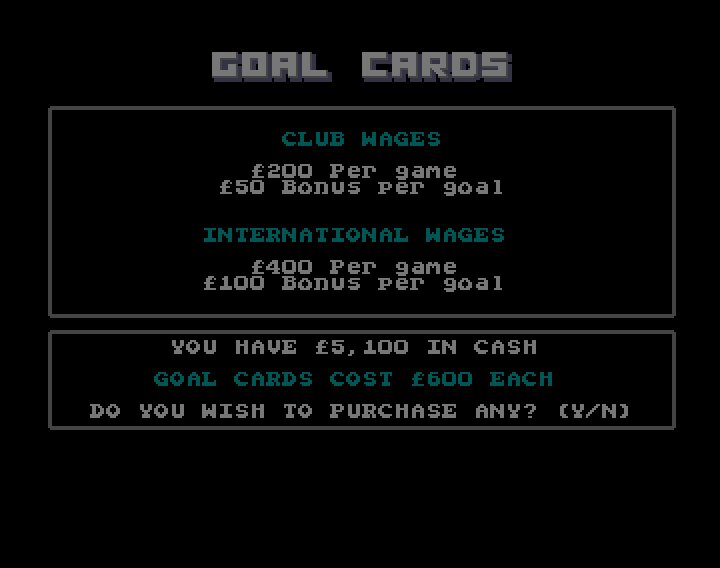 Mid-80's C64 game or current day reality?
Anyway, enough old flannel for one blog, back to the Dover game. And as always my first choice of options were, how I was going to get down there. Yeah, you guessed it, Mr X to the rescue! As always I managed to grab a lift of him in the old Donna Rachele. All I needed to do was be around in Cheam for a five o'clock departure. Easy.
A slight alteration to the usual plan of attack was that for the first time, Mr X was offering to drop me off at home afterwards, so there was no need to drive to his drum first and walk into Cheam to meet him. This meant a train journey, at rush hour, with all the other plebs. Luckily it was only for two stops and soon enough I was emerging from the station. On the wrong side. I do it every time. Whilst I sorted my life out, I had also received word the The Firm Leader would instead take me home after the match. Which is handy given he lives in the expansive grounds of Duke Towers.
With over two and a half hours allotted for this trip, the only thing that would slow us would be some traffic. Bombing down the A217 we encountered little of it. Then onto the M25, also without any bother. We were cruising all the way into Kent! Even Clackett's was surprisingly quiet for a change. Onto the M26 and we were beginning tho think that we might arrive a tad too early, but just as I was starting to dream of an extra pint before kick odd, boom. We hit traffic stretching all the way to the fuckin' M20.
Halfway through the jam we spotted a certain Sutton fan in a motor with his "friend" driving. It was then that I noticed that the car that they were in was a sporty Red version of Mr X's very own Donna Rachele! So, to prevent any confusion going forward, we'll call it the 'Clara Petacci'. Throughout this time, Mr X's bladder problems were going from full, to bad, to worse.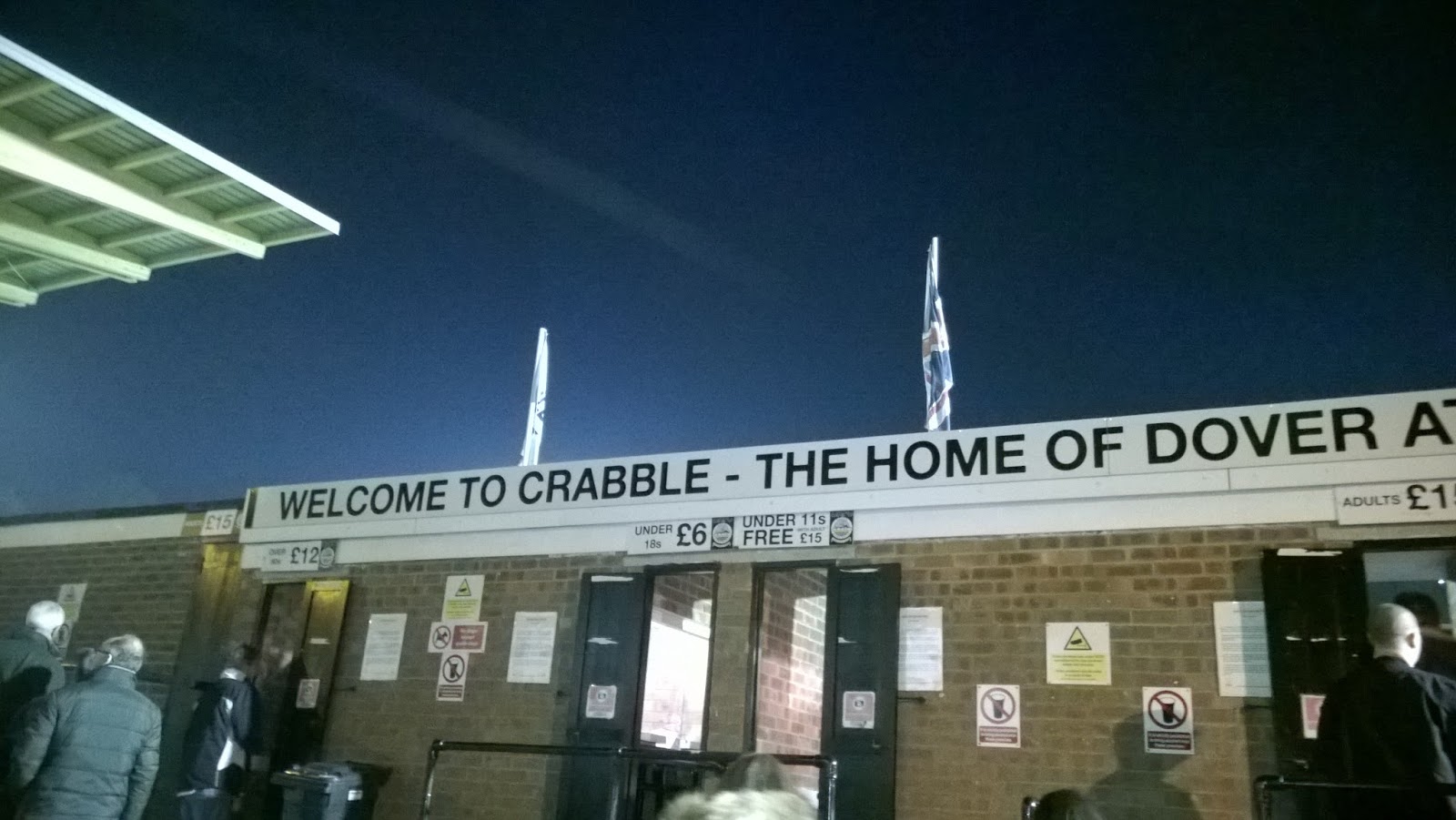 Here we are again…
But as soon as the traffic had subsided we came across Maidstone services just in time. As per usual though, this wasn't without incident as Mr X somehow managed to totally miss the service station itself and was forced to use the bird's toilet's at the petrol station near the exit back onto the motorway instead. This wasn't by choice obviously, but he did return and make a comment about the nice smell of Potpourri inside.
Now it was time to hunt down the Clara Petacci and like a wife after her husband's mistress we went hell for leather. Five minutes went to ten minutes that went to fifteen minutes. Had they even gone past us at the services we begun to wonder? Suddenly, out of nowhere and what seem like a 1/4 mile away Mr X recognised the arse of Clara. And then like a greyhound chasing a pink furry rabbit, we flew past them and carried on into the depths of rural Kent, once more top dogs in the Sutton United Alfa Romeo's going to Dover stakes.
Just as we were trying to find a parking space, the teams were announced on twitter, Blimey, no Downer or Biamou?? And with Beckwith & Shaw on the bench, you knew that we were beginning to scratch the bottom of the barrel when it comes to a our already small squad. At this rate, we're going to need to bring back Dundo & Wright as soon as.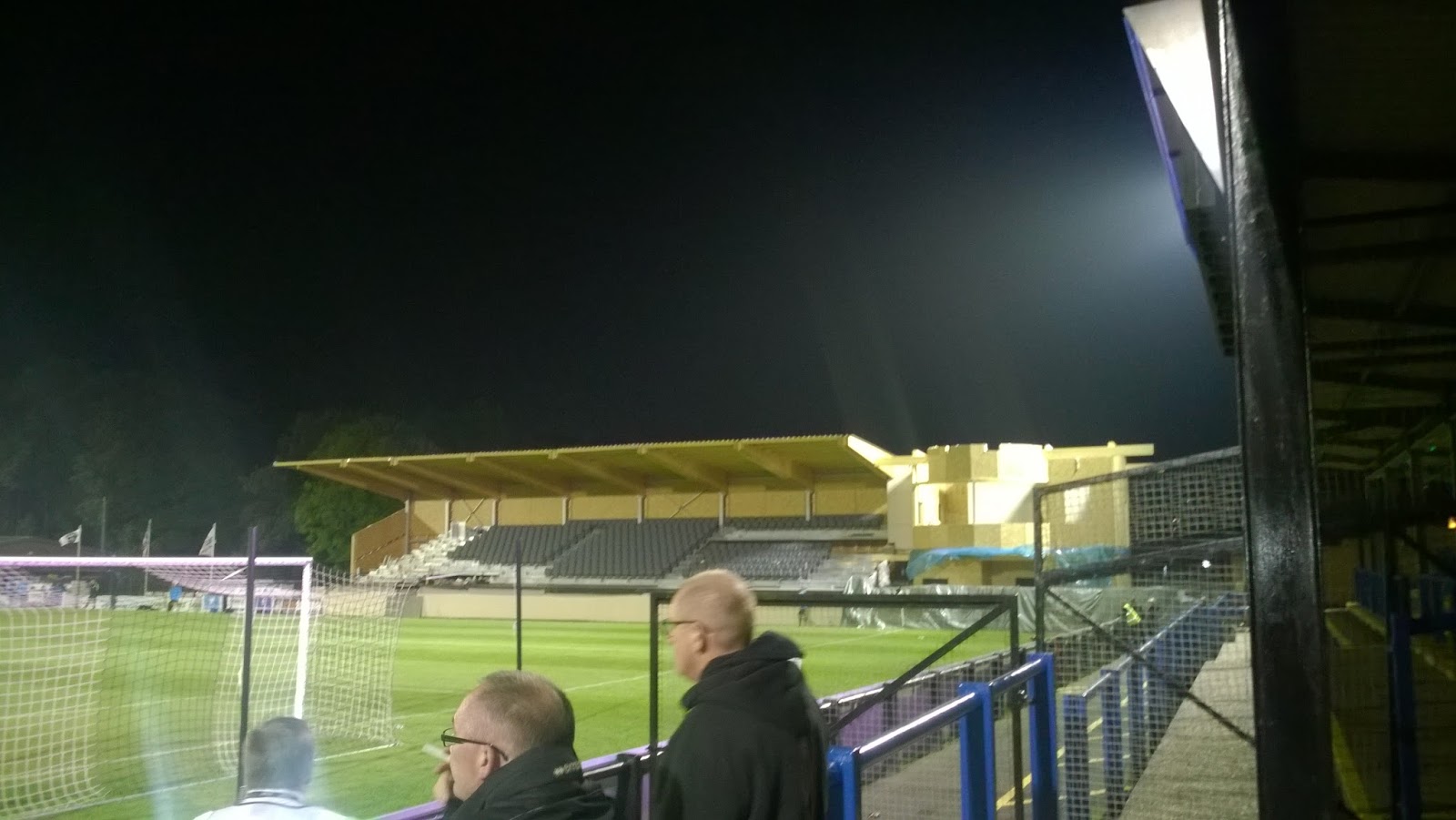 We seem to remember the castle being a bit less…."woody"
Walking up that bastard of a hill, we were soon forced to pay the obligatory £15 entrance fee (no bloody ticket again!) and £2.50 for programme for Old Man Frank. Bumping into a few of the locals that we usually drink (and occasionally do karaoke) with, we were surprised by their lack of numbers. Although after the match I could see why!
Some food was next on a list. And one of the best things to come out of the Crabble since Chris Benjamin's fuckin' worldy of an equaliser is the 'Crabbleburger'. Double Bacon, Cheese & Burger in a bun with fried onions for £4.50! All it needed to finish it off was a bit of pepper and some Rennies. I would probably change the name mind you. Sounds as bit too much like a some weird STD. "Oh gawd, I think I've got a touch of the old Crabbleburger" "Oh stop moaning, you know you can get some cream for that these days"
Worner, Amankwaah, Spence, John, Eastmond, Collins, Hudson-Odoi, Gomis, Dickson, Deacon, Stearn. Bench Warmers: Beckwith, Cooper, McAllister, Fitchett, Shaw.

This following Match Report is dedicated to the Edna Everage on PCP at the end of the first half.
Having to take a long walk around the ground due to the new wooded stand with added MDF castle being built in the corner blocking our path, it took a while to get to the other end. But it was a relief not to be with the infamous wrong end Dover supporters. And literally with a minute of getting round to our spot, Sutton were one down already. From what I could tell it was a simple lumped ball over the watching head of Amankwaah that fell beautifully for their fella and he hit the ball home low to the polite applause of the home support. PIDHI!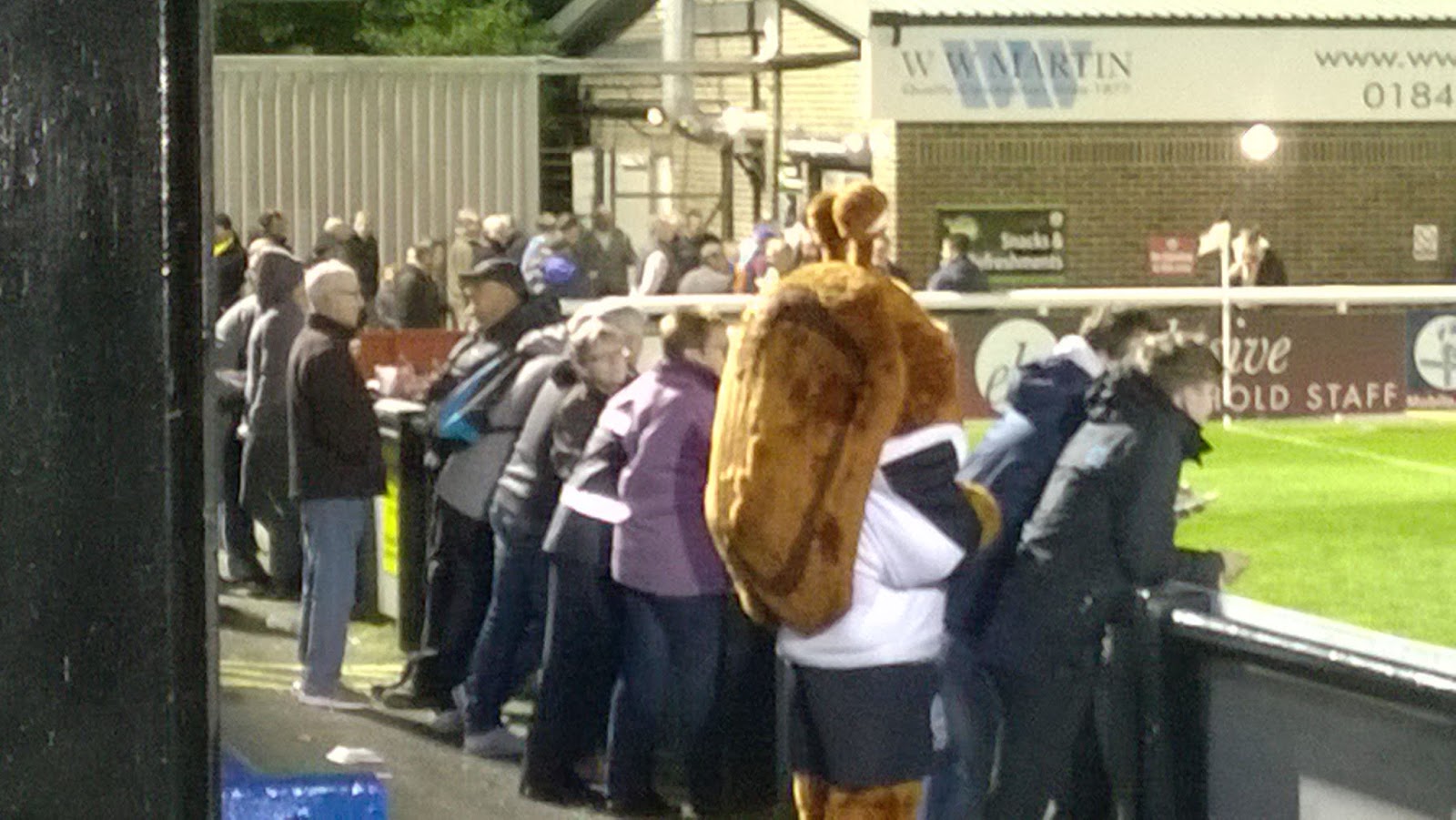 Sebastian has found life hard since The Little Mermaid
Thinking that we might be in for a very long night, Dover failed to increase on their lead and were happy for Sutton to control the ball. They're a very simple side are Dover, with their wonderful range of hoofing and somewhat direct style of football. No wonder they don't draw many games. But then again, the atmosphere at Crabble was also like a library. After what appears is the legal requirement of any team (other than Sutton) to sing that fuckin' stupid KUSSE away song, the home fans rarely raised the volume above a Gnat's fart afterwards.
Still, once again for Sutton, it was the lack of a final ball that prevented a equaliser. Dickson saw his overhead kick attempt go just widfe. Still, it was better than his attempt on Saturday when he failed miserably in even making contact with the ball. I tell you, that boy needs to start putting the ball into the back of the net and real soon.
Controversy was soon to be had though when a clear header from Sutton after a corner was seen to hit the bar and bounce down clearly crossing the line. The Sutton fans begin to celebrate, as did the players only to then see that the game was carrying on. The CHATTE that is the failed actor turned even more of a failure of a ref, Chris O'Donnell and the PIZDA that is the lineman had both failed to notice the ball cross the line, unlike pretty much every fuckin' one else at that end of the ground. This was the start of a spell of Sutton picking up card after card for offences that when Dover committed the same, a talking to was the worst outcome.
Then as half time approached, Swarms of Dover supporters begun to infiltrate the away end. Don't know why they move before the end of the second half, but as Frakey commented: "It's like that scene in The Birds". After looking around to see them congregate, I was not surprised to see right behind us some stewards loitering. Oh CIPA, here we go again. No doubt its going to be about the language being directed at the shit ref and his shit linesman. Definitely not about the young home supporters trying to wind up the Sutton with the usual childish behaviour. Oh no no…
I also noticed two local plod walk round and talk to one of the stewards. Bunch of CONAS they've called the Old Bill on us! Suddenly, just as the half time whistle goes, Taz is grabbed forcefully and pulled back by a steward. After being threatened a bit over the top with being turfed out for using naughty words, it was soon Frakey's turn for similar treatment. Whatever happened to the days of a quiet word eh? You know, when stewards were volunteers and not nightclub bouncers of the sort likely to be found working out in the gym with Juan?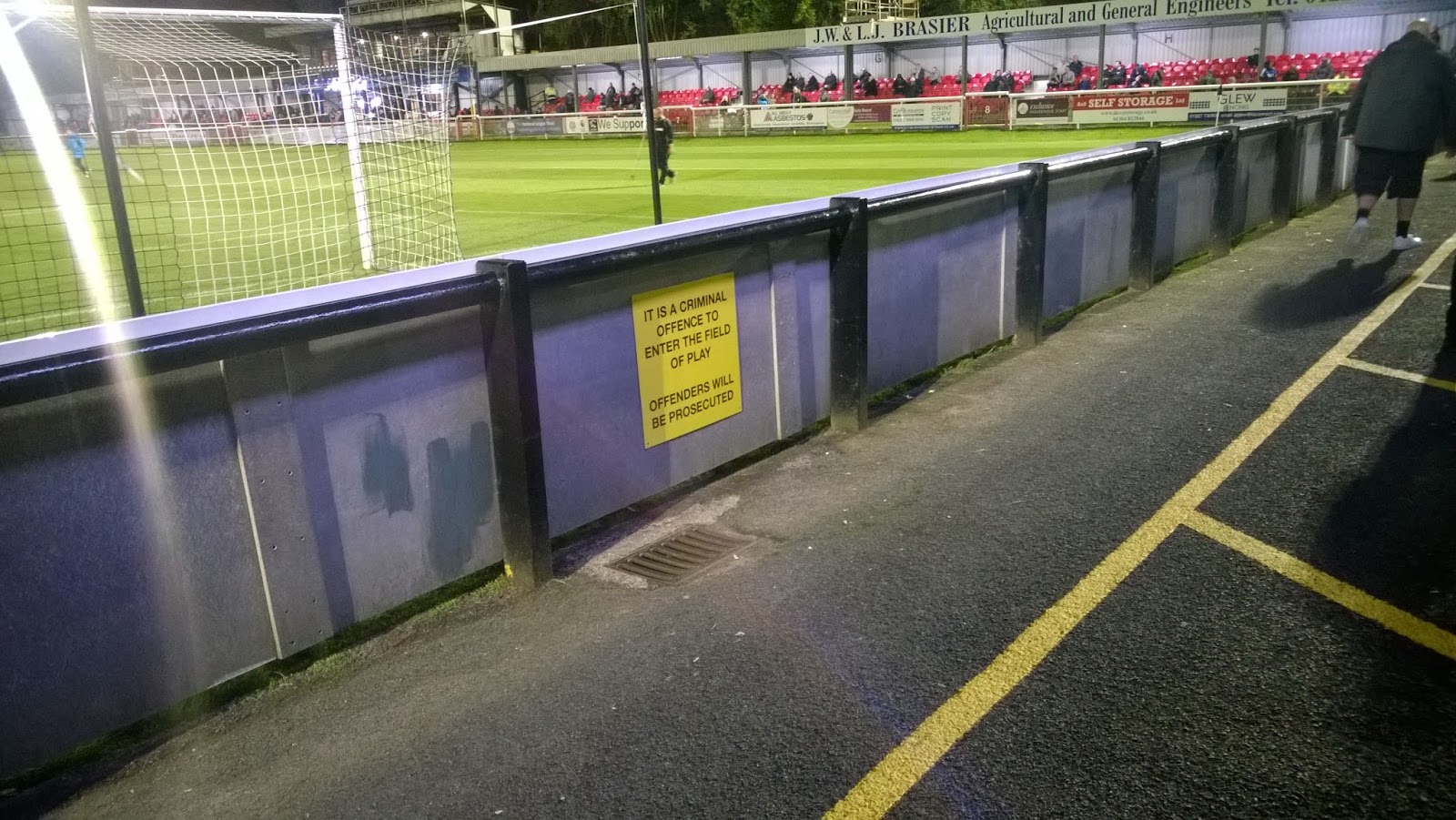 Random "I've run out of things to take pics of" picture.
Second half and we're in the home end with the wrong enders. With no subs brought on, Sutton continued to look for a leveller. Time and time again we manage to get the ball wide and near threaten the Dover goal but without really threatening. Brad being the main culprit of getting to the line a few times and only producing a goal kick. Being on the attack of course leaves gaps in the back and we have to watch as another long ball over the defence is latched onto by the Dover scorer and he smashes the ball past Worner. Oh FITTES! On the hour mark, an injured looking Spence is subbed for McAllister. Finally a bit of muscle in the attack! With a big man up top, we now at least have something to aim at.
With twenty minutes to go, Sutton get a break. A needless challenge on Amankwaah of the left hand side results in a straight red for the Dover fella. To be fair it's a nasty lunge, and Amankwaah is smart enough to leave his leg in the right place to warrant it. Shortly afterwards. Fitchett is brought on for Dickson. Soon after that, Sutton have finally pulled one back when a Stearn corner manages to go through several Dover & Sutton players in the box before finally arriving at Amankwaah at the far post. And unlike our strikers, he doesn't fuck around and hits it through the keepers legs. 2-1! Quarter of an hour left and we are right back in the game.
Now we get to see several chances as we start to ramp up the pressure. Eastmond has the best of the bunch but his attempt at trying to place the ball into the top corner of the goal goes just high and wide. Insult is added to the injury of this missed sitter when a dastardly looking deflection from a Dover shot that was looking an easy save for Worner turn into an unstoppable spinner that loops into the goal. Bloody VAJENS! 3-1.
Still there was still time left for Sutton to get back into the game and as it reached it's final minutes of normal time a clumsy hand ball in the box from a Dover defender sees Sutton awarded a penalty. Strangely though, the ref doesn't bother with a card here. Hudson-Odoi grabs the ball and confidently places it on the spot. Some people aren't confident enough to watch as he confidently runs up to strike the ball. AM! His attempt is so weak that I could have hopped off the terrace and cleared it before it crossed the line, so it's an easy save slightly to the right of where the keeper is standing. The last shot of the game saw the keeper deflect the ball over the bar with the top of his shoulder without any knowledge of doing it. Tonight was just not going to be our night it seems! Just blow the bloody whistle ref and put us out of our misery.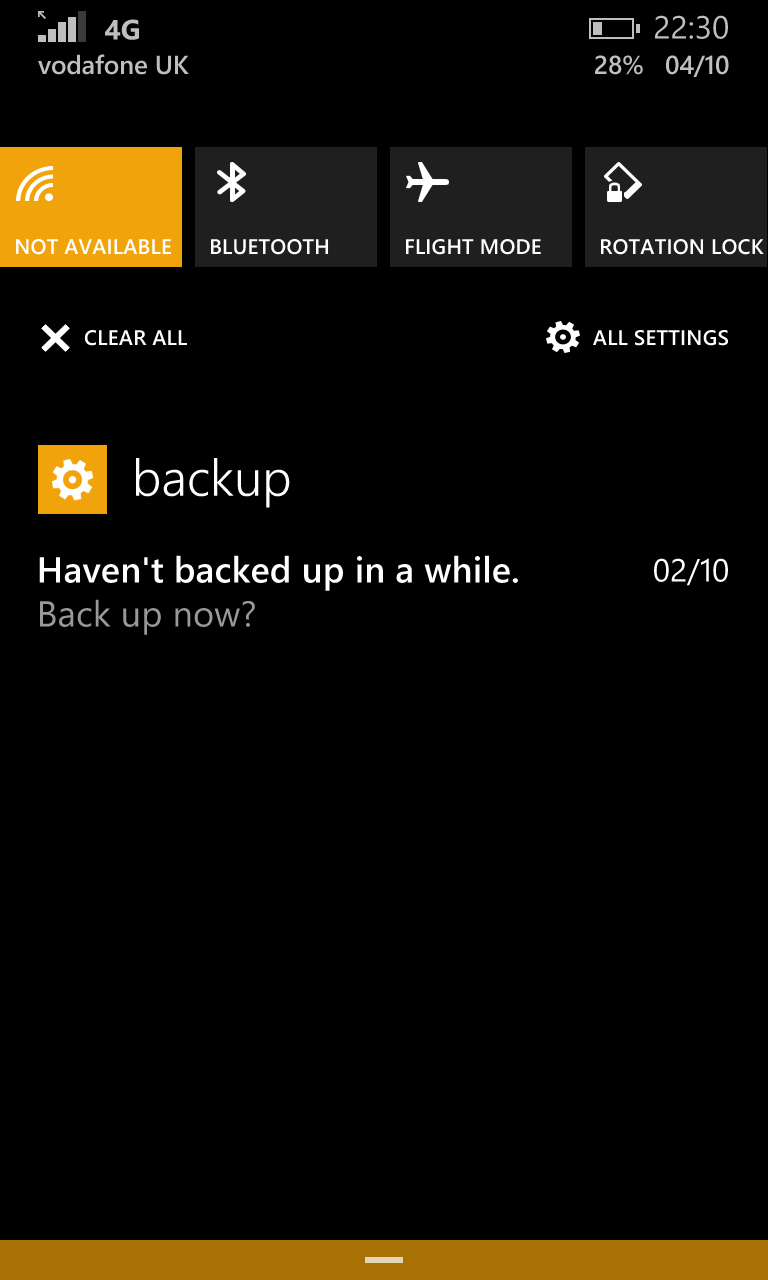 Cortana knows my bowel movements well…
After the game I tried to locate the Firm Leader who was going to be dropping me back home. Looking around for him I soon realised that he was nowhere to be seen. Making sure that Mr X still had room in Donna, I began to try and contact him to let him know I was sorted. Eventually I got through, only to be told that he'd already fuckin' left and was on the move. Cheers Firm Leader!
Just as we were leaving the ground, I felt a tap on the shoulder. It was Totts and he thrust something into my hand. Taking a peak as we walked down the hill I was surprised to see something sparkle in the dim light. It was a gold bar! No doubt that's what goes for currency these days in the PROWS. Or what Southern Trains are handing out to the RMT to try and stop 'em striking again. Of course it wasn't real but in fact a fancy wind proof lighter. Apparently he reckoned it'd go perfectly with my menthol fags, fine jewellery & a splash of Brut.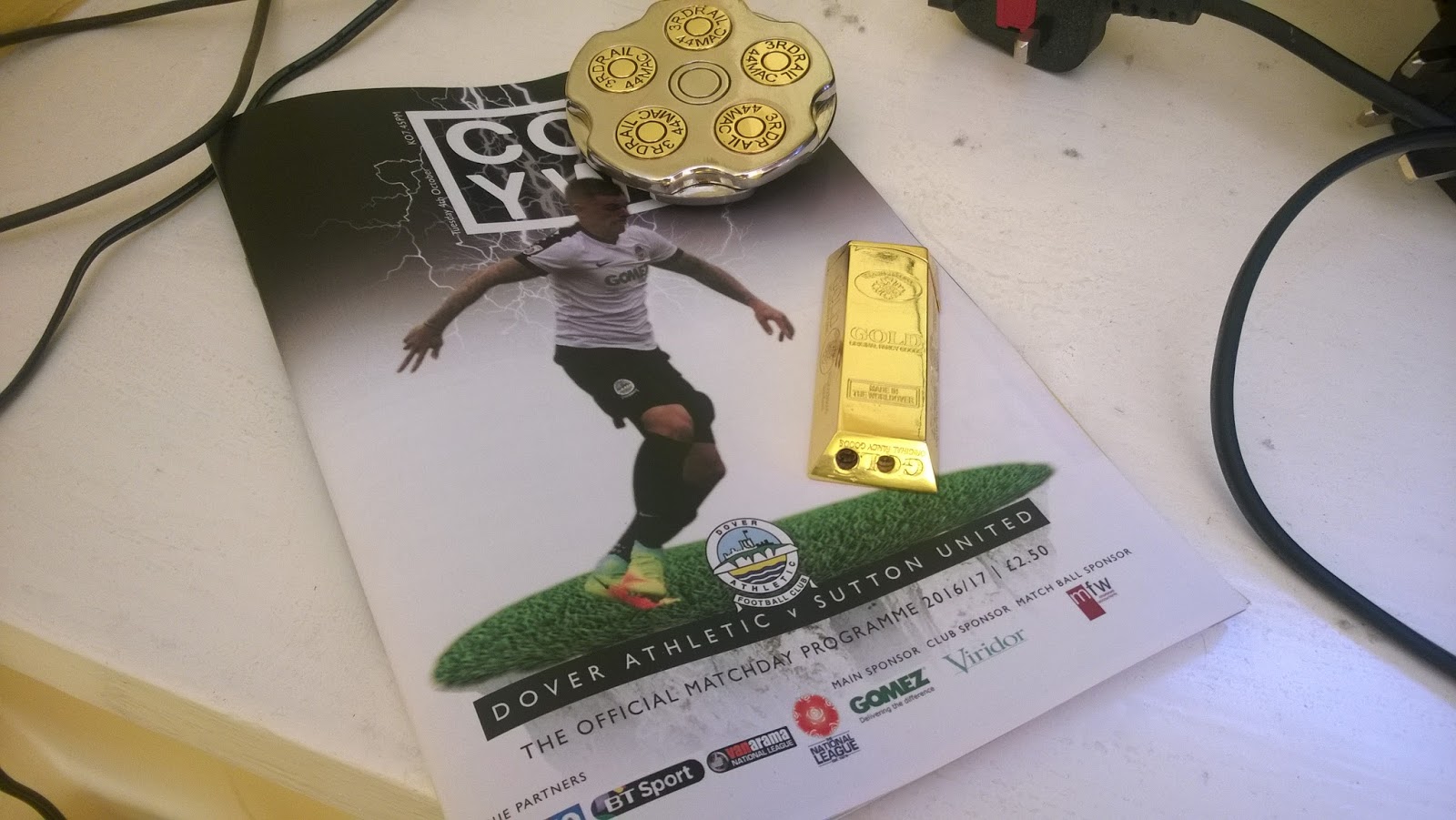 Bling Bling!
With both Taz & Totts with us for the journey home, you can imagine the language and topics discussed as we headed back to civilisation. There was also a slight chuckle as we got word of how our friends at The Same Old Few's Dorchester had done away at Salisbury in the Southern League Cup. Remind me again, was it only the 10 (ten) that you let in lads? Fuckin' Ada!
The Journey home took less than half it did coming down thankfully. So it wasn't long before I was starting blankly at the front door of my very humble abode once more. Seven hours beforehand I had left it with a little more hope than I had when I returned. Oh well, Shit happens and all that bollocks. Woking down the Lane on Saturday and yet another opportunity to get our campaign back on track,
Duke
Att. 821
Different Languages used for the C-Bomb: 12