Ah, Kingstonian. Who would've thought, a mere five miles separates the two grounds, but it is two clubs that, for the time being, are going in different directions. As we are about to engage in a 9th season at the top of the non-league pyramid, K's are once again trying to get out of the Isthmian and play, for the first time ever, at Conference South level.
I do wonder, how sometimes we set-up some of these matches. There are a few you can clearly understand why. Tonbridge for example, on the Tuesday before the season starts. This has been designed as a light little friendly against a team managed by an ex-U in the shape of Steve McKimm. We have of course never had any trouble with Tonbridge in the past. So much that a match at GGL had to be segregated. Yep, no trouble here.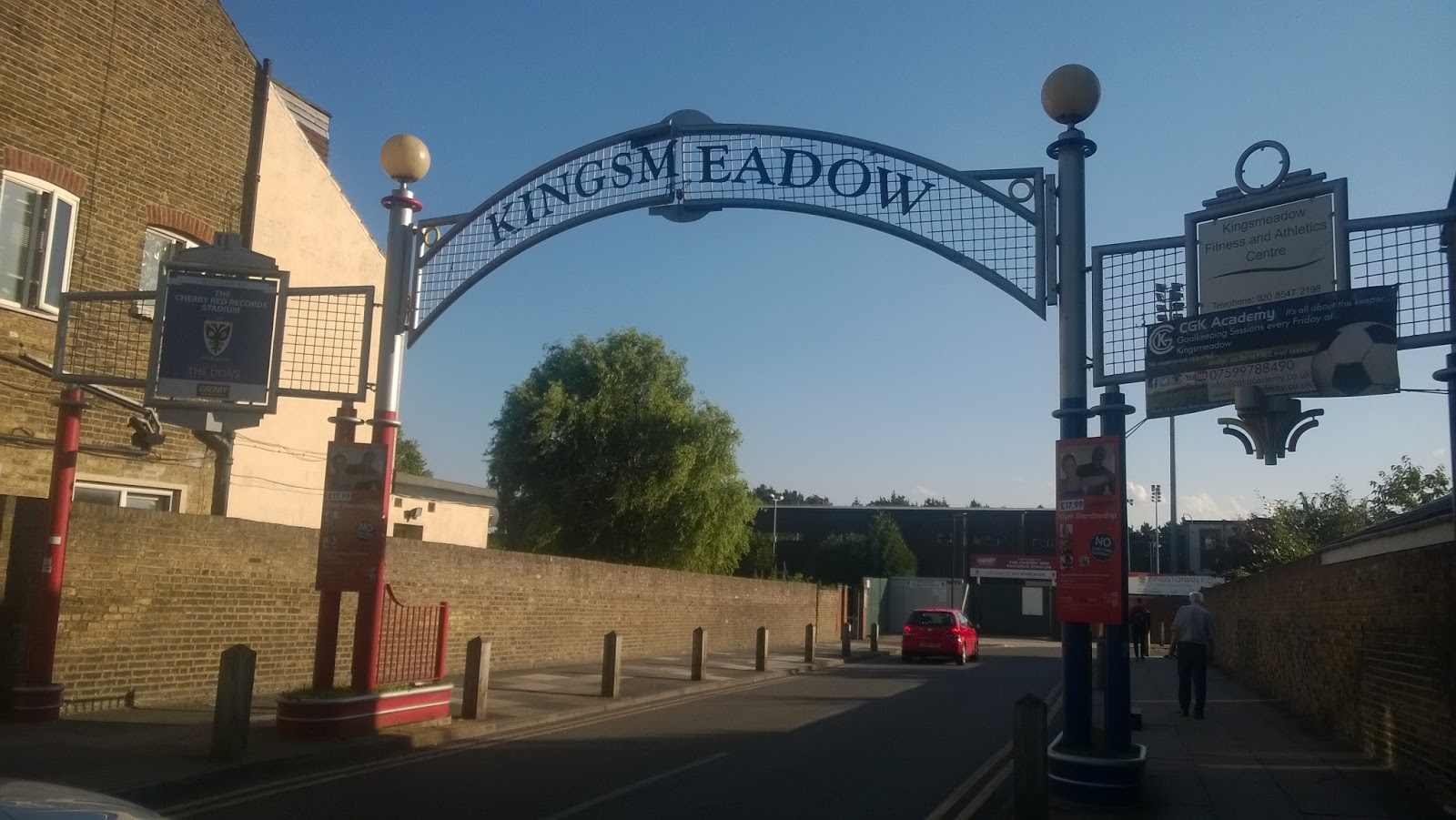 Home of King…er…..AFC Wim….um…..Chelsea?
And the match against Gravesend Ebbsfleet. This is of course to see how we match up against a team of similar ability but with vast amounts of resources to call upon. There will be no mention of certain Gravesend Ebbsfleet supporters throwing missiles onto the pitch and at players as we scored the vital second goal. Yep no mention.
So we move onto the London branch of the Doncaster supporters association. I was amazed that in the three and a bit years that the phoenix of Gandermonium has been covering games, we've only played the K's once. That was a certain SSC defeat at GGL when an incident arose with Sutton keeper Shaw and the traveling support. Of course, the special K's had to outdo us and go one further with a home match against Bognor and their own 'incident' (all captured on video from a certain Sutton supporter!).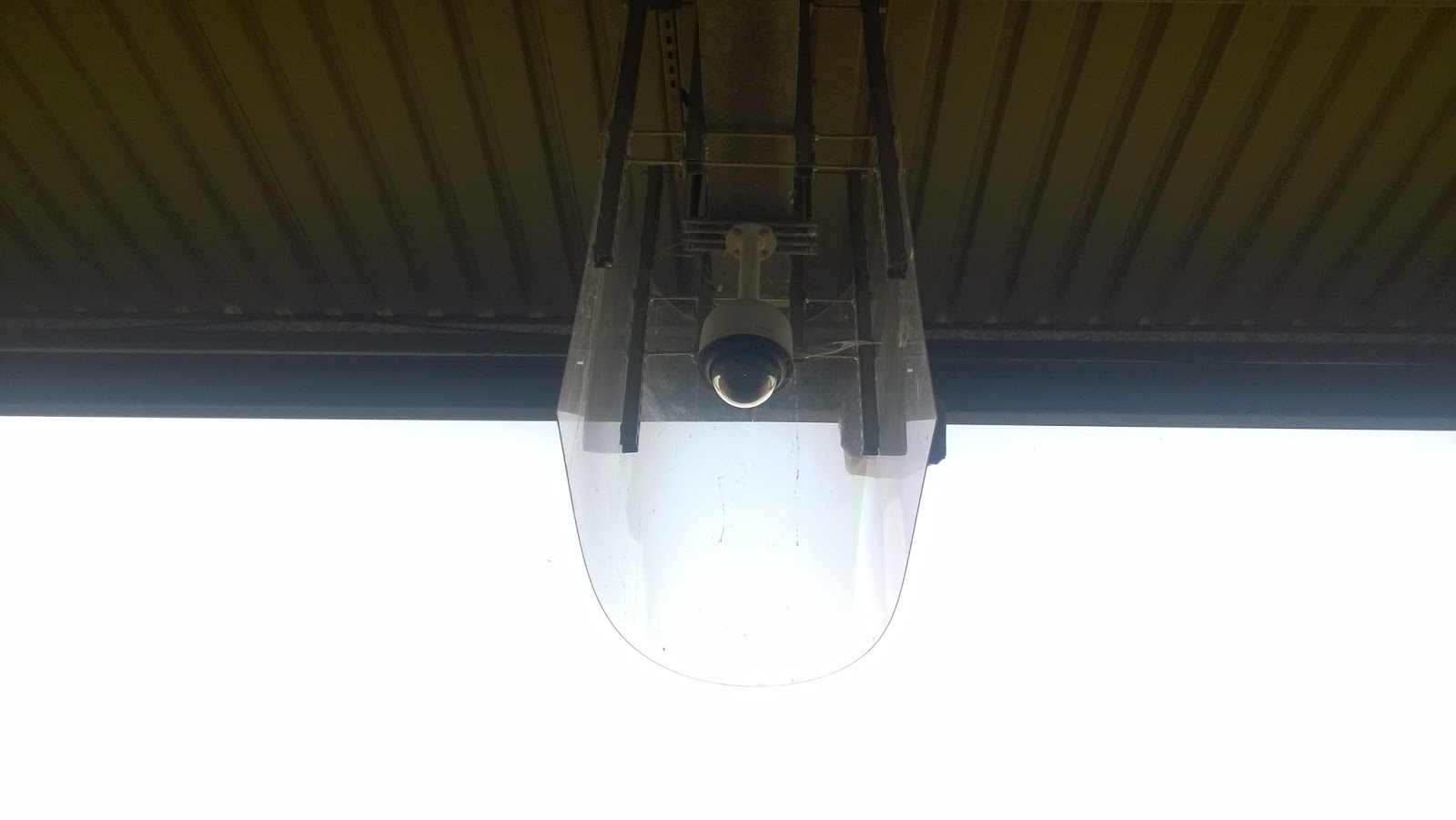 Definitely Aliens…
With this in mind, of course a match against them made perfect sense. Who better to play then a set of supporters who sing about there love, or lack of, for Sutton whoever they play against. The question remained, would they actually bother to sing it in a 'friendly' to Sutton fans who were making the first trip to Kingstonian's AFC Wimblerdon's Chelsea's supposedly new home?
Finishing my work early as a POW of Kingston Council, I had plenty of time to drive home in the Purple Meanie. As our Firm Leader was making the trip straight from work, a lift was made available for me. This meant that all I had to do was make arrangements to use public transport back towards the Gate of Hell I had just escaped from.
Making the trip by train, I began to think that this "commuter" lark was a piece of piss as I had a nearly empty carriage all to myself all the way from Carshalton to Wimbledon on the loop. The initial euphoria was soon replaced with dread though as the train I was due to get from Wimbledon was going on to Woking. So there was absolutely no space available and I was forced to squeeze in between the doors and a sea of Avocado eaters. Not even the power of Old Spice would help me clear a little personal space as I gazed around looking for some mild harmless entertainment.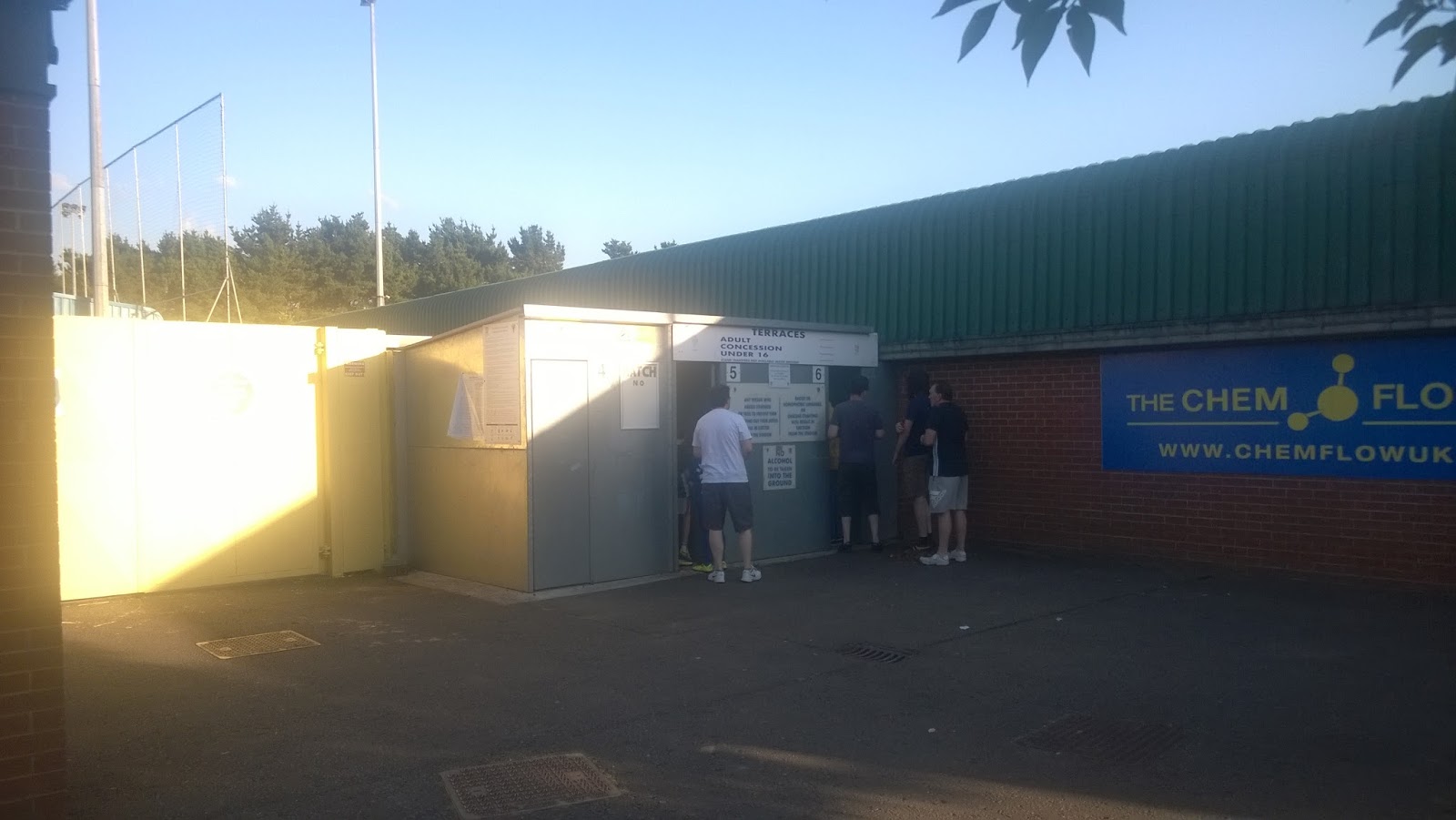 Get in early. Big crowd.
Luckily for me, I was only due to go the one stop as I was getting off at Surbiton. A short walk away from the platform was the Firm Leader sitting in his air-conditioned Juke. He even failed to mention that his gym bag was in the back, but you could tell it was there. My liberal covering of Old Spice was of no help here either. A quick ride followed and we entered Kingsmeadow's car park and were greeted by a bevy of cars parking like it was a mother's meeting or something. Never have I seen so many cars that were either abandoned at an angle or were taking up one and a half spaces.
I didn't think that K's were on the list of clubs we refuse to give money to (Maybe not your list! Taz), so we headed into the bar for a quick livener. We were shortly joined by Southampton Steve, who by-passed us to speak to someone we dubbed "Not Nick". Robbo joined not long after that and even Mr X made appearance despite a Youth game happening on at GGL the very same night. It seems he's taking his 'perfect season' commitment seriously! £8 was the entrance fee for this friendly.
As we walked down towards the Wimbledon away corner, it dawned on us that this was one of those poxy bollocks no-smokin' grounds (boo! to the wishy-washy bleedin' heart liberal vegan bastards!). Luckily we took root right in front of one of the gates that lead you into a smoking pit. Some of the boys tried their luck by making a b-line and sitting in the stand at one end of the ground. Unfortunately within five minutes they were caught in a pincer movement by two stewards and told to vacate the stand back toward us.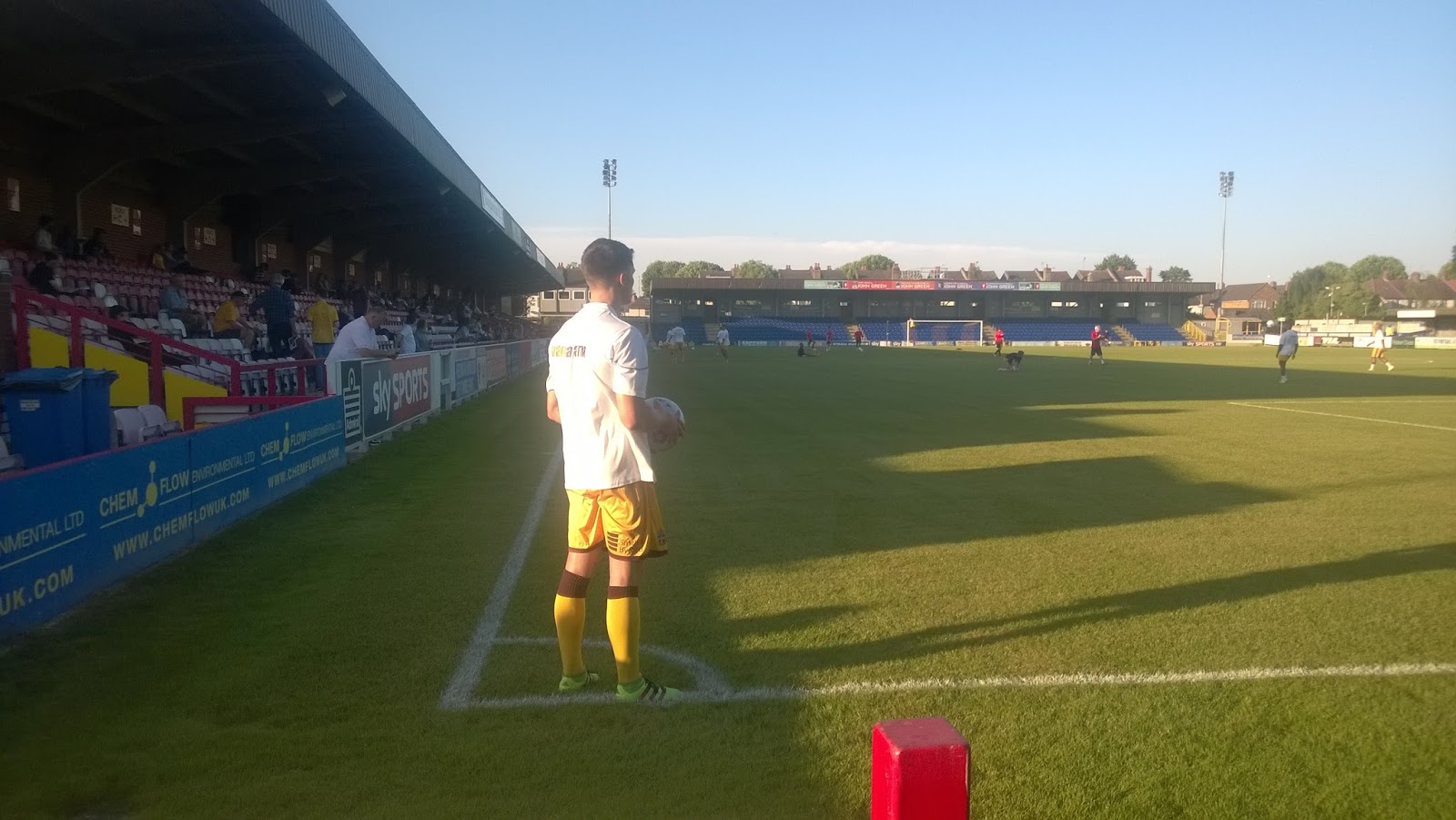 Action Packed Imagery
Worner, Amankwaah, Wishart, Downer, John, Collins, Deacon, Gomis, Burge, Fitchett, Eastmond. Bench Warmers: Hudson-Odoi, Dundas, Douaty, Bailey, Spence, Stearn, Cooper, Beckwith, Shaw.


Trying a 3-5-2 formation with John, Downer & Collins at the back seemed to work ok. Not for us of course, but the Special K's as they grabbed an early lead. Collins was beaten by the turn in as the K's player attacked the box. His shot was well palmed by Worner as he dived to his right. John had let his marker get the better of him and he reacted the quickest. No one else but Ryan Moss was the fella, and he nodded the ball towards the goal. Downer did try to make a last ditch flying kick but the ball had crossed the line before he rifled it into the top of the net.
Five minutes into the game and we were one nil down. Bloomin' marvelous! You would've thought that this might've spurred us into action, but it wasn't to be. Playing with six players in midfield at times we failed to get any rhythm going. Defensive frailties were abundantly clear as K's had several chances to double their lead. It was their failure to hit the target that keep Sutton in the game. The pitch was fuckin' shit as well.
Playing with one upfront meant that we had to use the wide men. Unfortunately, with a pitch who's grass was a touch on the long side meant that the balls to them required more effort to achieve and too many times were either over hit or under. The best chance of the half for Sutton near the death fell to Deacon who received the ball from Gomis in the box after some good work down the flank from Wishart. If he had received it when he called for it he would've had space to get the ball on target, but as it came later he snatched at it and it cleared the goal and the stand behind it.
Walking up to the other end of the second half we found the other smoking area. This was behind the stand in the grounds of the athletics track. Watching a race then took our attention. Not only did it appear to be an unusual relay race of 4x200m but there appeared to be four teams, three of them were made up with men who were gunning it out between them. The other team (who we thought had given up as they were so far behind) were made up of women. Which did seem to be a tad unfair.
Still, it is the 21st century after all. Equality innit.
Admiring the unisex relay or K's new home? You decide.
Second half and we made some changes. Taken off were: Wishart, Collins, Gomis, Burge, Fitchett, Eastmond. Replacing them was: Hudson-Odoi, Dundas, Bailey, Spence, Stearn, Cooper. With Dundo up top was had a target man to aim at. Every time he seemed to beat ex-u Page to the head and was only let down by the distance between him and the nearest other Sutton player.
The first quarter of an hour was mostly played in the middle of the park with both teams unable to deal with the flow of the ball on the ground thanks to the long savannah like grass. With an hour gone, Downer & Deacon were brought off for A. Tralist Douaty & Beckwith. Then the game begun to open up again as both teams were given room to move the ball around.
K's still had several chances to kill the game off. Their best must've been when I walked off to feed my tobacco habit. From what I could see was there appeared to be a bit of a scramble in the Sutton box as player fell over each other trying to get at a ball. It did eventually worm its way to a K's player a mere few yards from the goal line. Good night Vienna it should've been, but remarkably he managed to not only clear the goal but the stand behind it as well! Top work fella.
With moments to go until injury-time, Sutton were handed a lifeline. With Spence charging down the left wing, he cut into the box looking for an outlet. For no reason the K's defender put too much pressure on him, and he went down for a clear penalty. Hudson-Odoi was he man to step up to the mark and hit the ball to the right of the keeper into the net. 1-1! A minute later it was all over and the spoils were to be shared.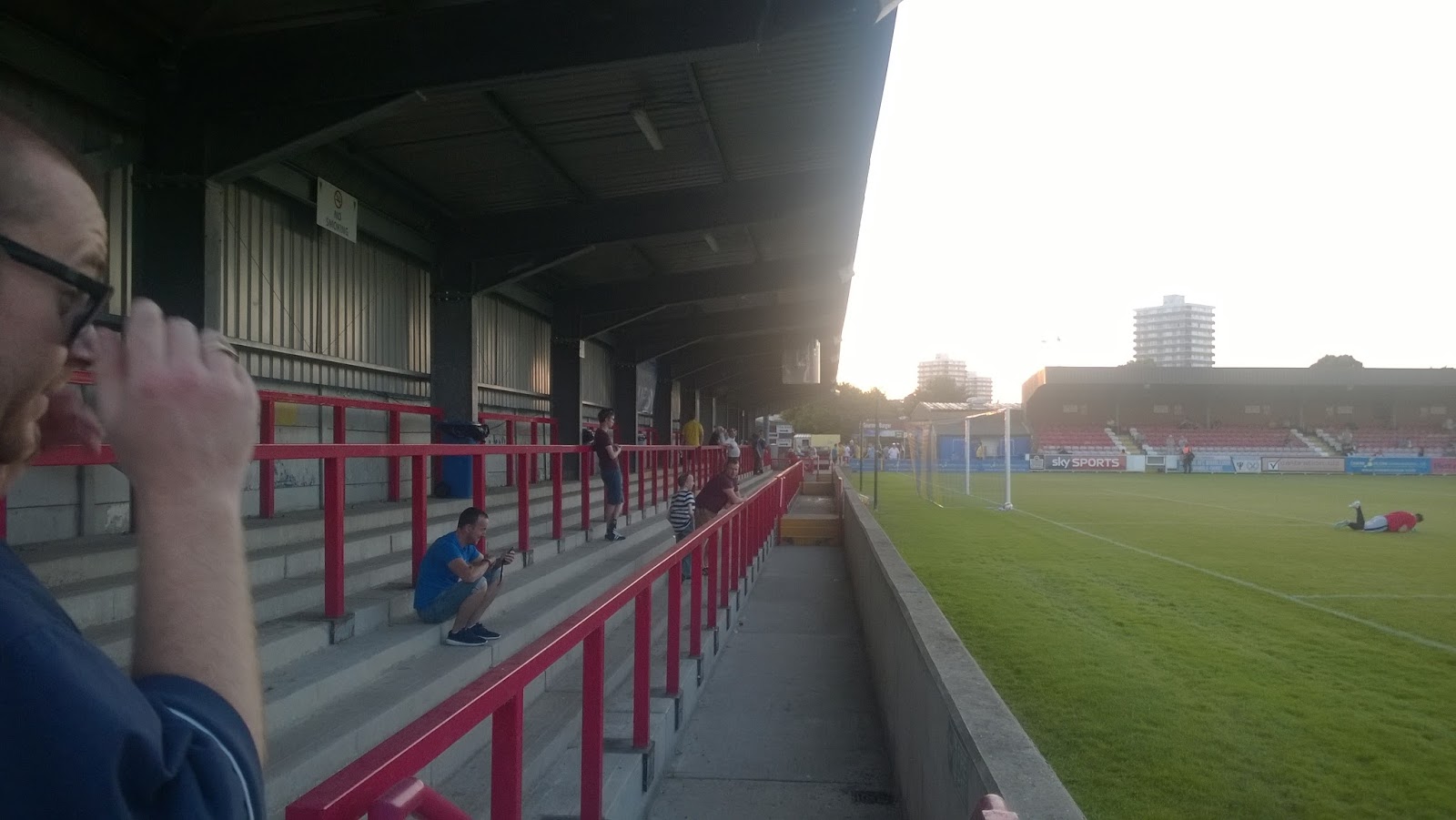 Like Sardines.
We can't deny that the grass on AFC's pitch was very long indeed. In fact it was that long that not only were boot prints clearly visible but we reckon that someone of shorter stature such as Stearny or our own Robbo could've probably re-enacted the Raptor ambush scene from The Lost World: Jurassic Park (1997). Despite this, there were some positives to be taken, like whatever system we were trying our will hopefully never be tried again.
It was then a ride home in the gym-bag infested Juke, along with Sutton's Official Photographer, and thoughts now head towards Saturday and Palace and the dreaded meeting with another 'XI'. Robbo will be your blogger for that one as no doubt I'll be on Hampton & Richmond on Tuesday. Not long now before the shit get serious and we're off to places of culture like Lincoln, Wrexham & Gateshead. I'm thinking of asking Taz to see if I can borrow his liver! Then again, being poor now, he might offer to sell it to me instead….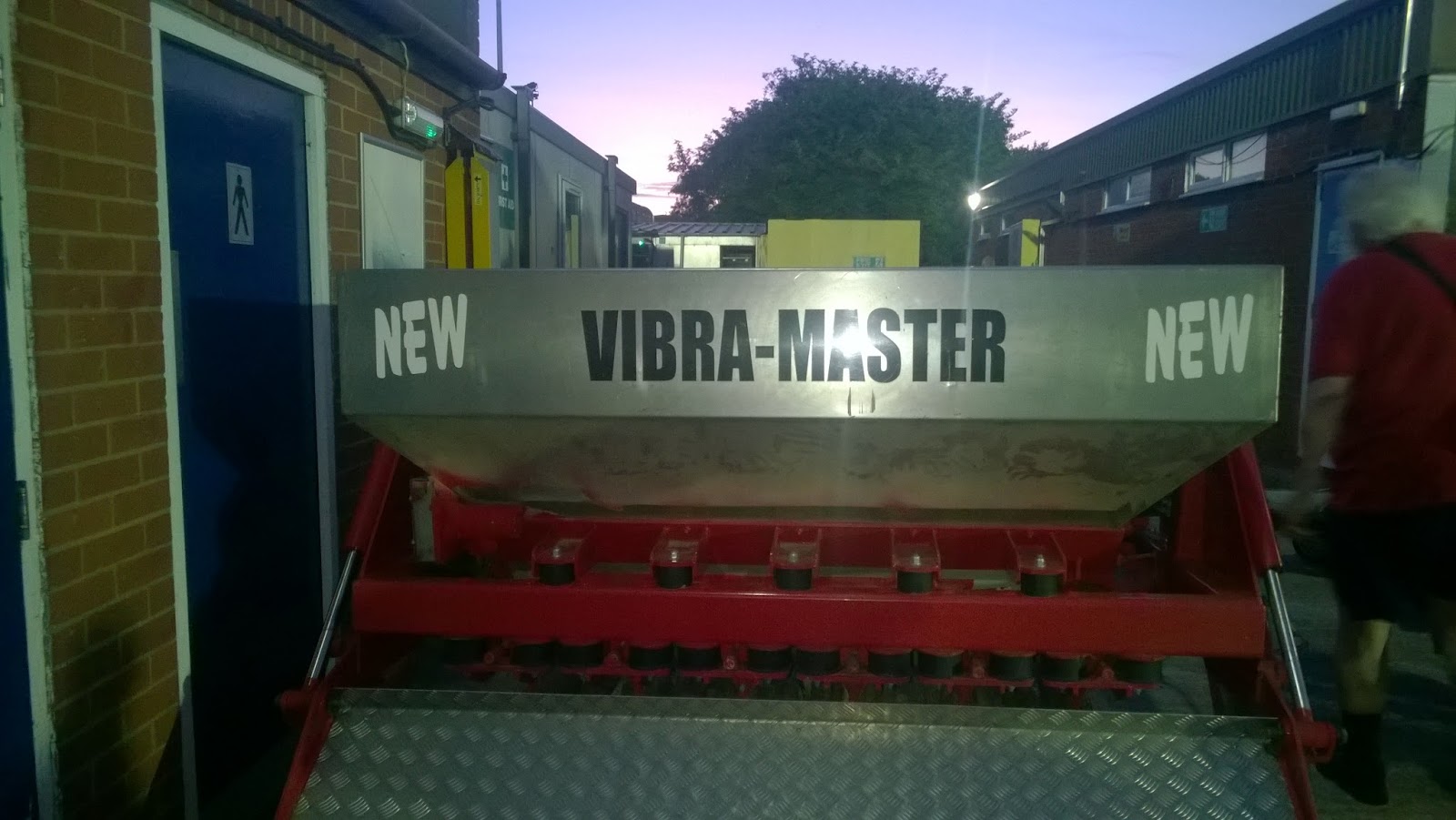 This is Dukey. Why do you think he took this??
Duke (Hons.)
Att. 249