"My wife said she fancied a romantic summer evening down by the
Thames." "Hampton Court?"
"You're not kidding, I could barely whip it out quick enough."
My favourite comedian of all time is music hall legend Max Miller – the
Cheeky Chappie – banned for life from the BBC for his famous Blue Book of filthy
gags. I wouldn't cross the road to watch any of today's expensively educated,
Guardianista stand ups. In fact a mate of mine recently asked if I wanted to
see Mark Steele at the Harry Secombe Centre and I pointed out that if I wanted
to listen to some loud mouthed, opinionated Palace twat I could do it for
nothing in any boozer around Thornton Heath Ponds.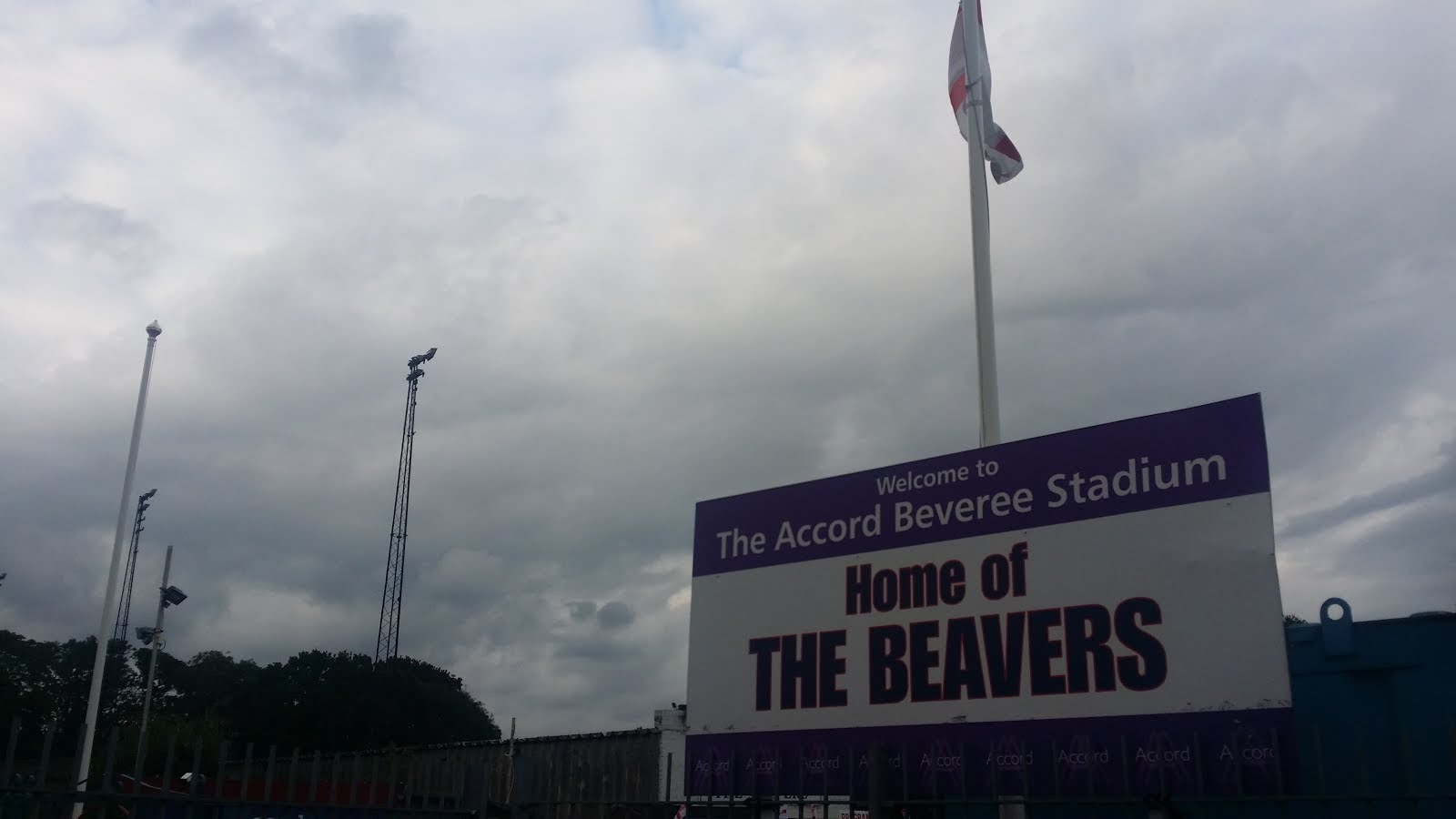 We're heeeeere!
See, what I'm doing here is setting the scene for the Hampton and Richmond
away PSF at their gaff which involved a trip past Hampton Court while listening
to Max Miller via the in car wireless. While I'm at it, the trip also took me
past the Marquis of Granby on the Scilly Isles.
I shudder to remember a Sunday night there back in the late seventies when
we narrowly avoided a serious kicking from a bunch of bikers after Barney, a
ringer for the lead singer out of dodgy Oi band 'Barney and the Rubble's, thought
it would be a laugh to chant "You smelly bastards" at them. Ironically, the
last time I saw Barney was round my old man's when he mixed Creme de Menthe and
Harvey's Bristol Cream in a pint glass and promptly shat himself on the settee.
You will not be surprised to hear he was from Bognor.
So, I pull the Nissan Elgrand off the riverside road and park up in my
favourite slot just down the end of that alley that leads up to the Hampton
ground car park. Let me tell you now, I like an away trip to Hampton with its
quirky and well serviced set up and I wish the club well. Have always enjoyed a
trip down there and I'm pleased that they are on a bit of a roll at the
moment.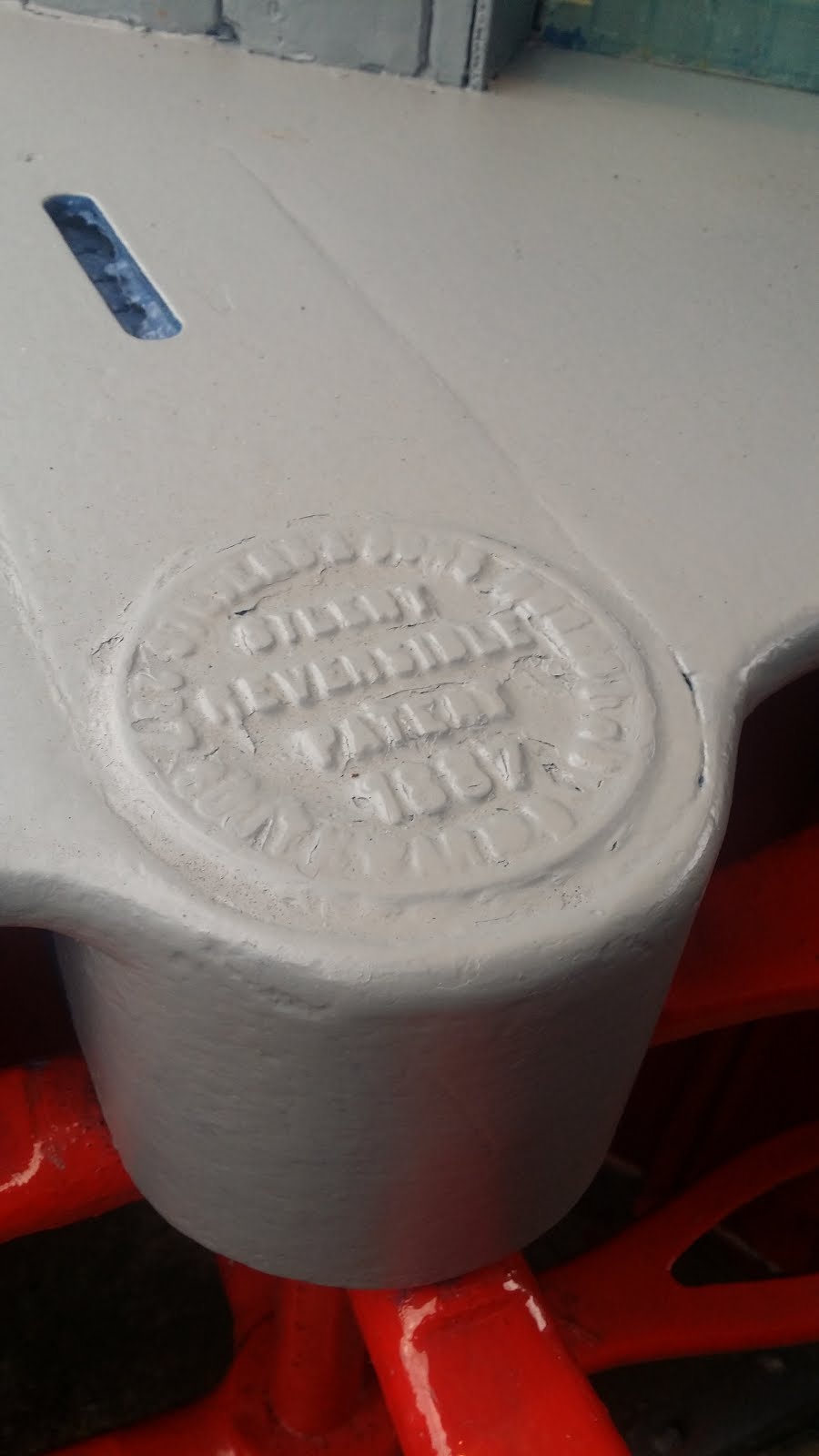 Why use 1 coat when 30 will do?
There's already a decent crowd milling about as I queue up for admission.
It's seven notes and I opt not to pull the pensioner stunt as its only two sovs
difference and I'm looking tanned and ripped and don't want to take the piss,
not here anyway.
I'm in a good mood but my heart sinks when I see what they've
done to their beautiful old turnstiles with their 1897 patent, smothered them in
coat after coat of battleship grey Hammerite so you can barely see the engraved
brass writing. Sacrilege , sort it out guys and show your turnstiles some love.
They reek of local footballing history and should be given some respect.
Anyway, I spring through and the first person I see is Nick, a Beaver man
who I met when I was playing down at Tolpuddle a couple of weeks back who is
here with his lad Joe and his old man. They are chuffed to have landed a money
spinning game against vastly superior, nationally famous opposition like us and
I like that kind of deference.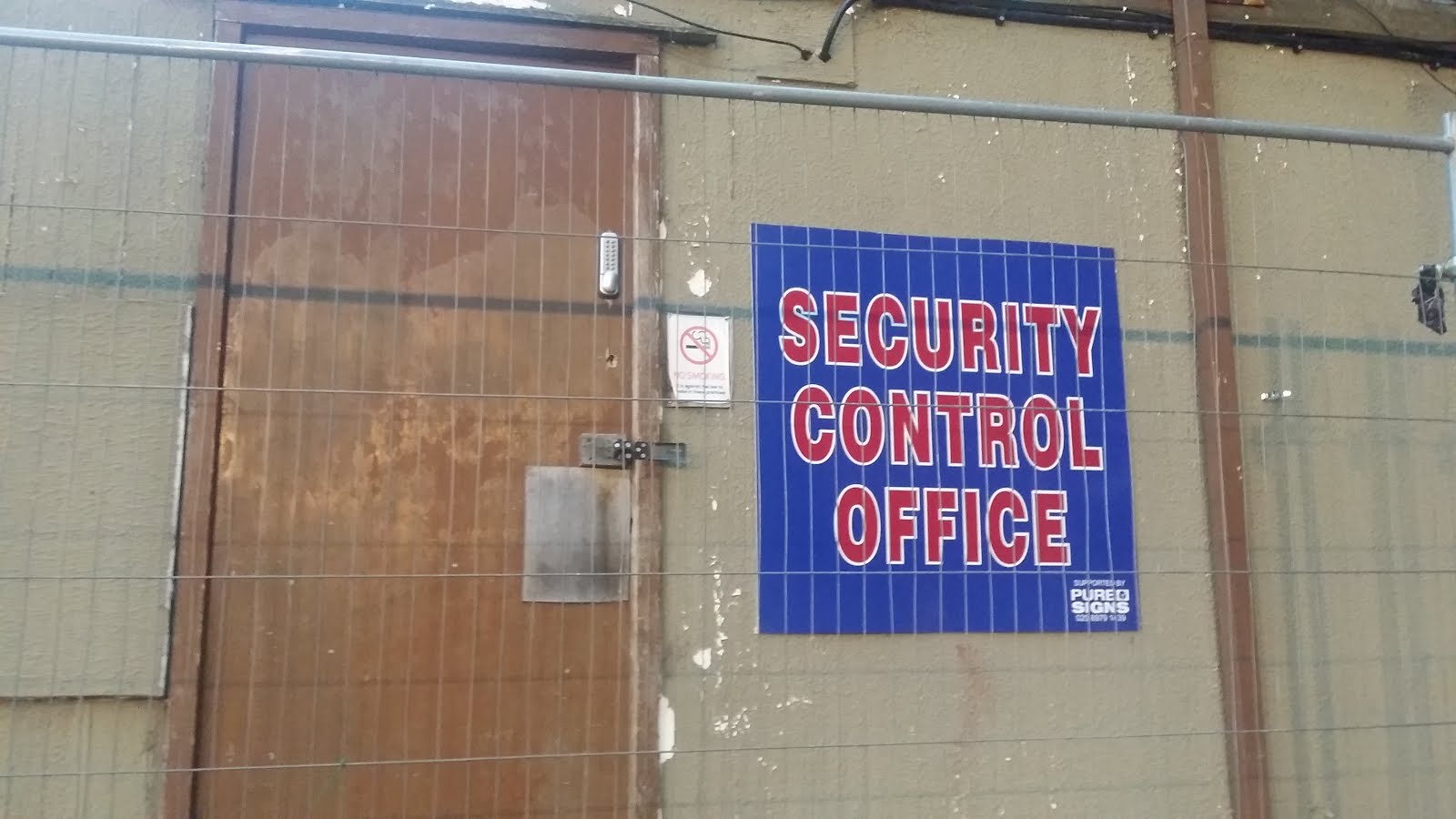 Looks secure to us!
The depleted ranks of the Cheam Park DILFs are also on parade, I ask them
for some Intel on the new lad we have trialling up front but predictably they
know fuck all other than suggesting he's Italian. He's French of course, but
there you go.
Luckily Dukey then strides across.
"Whose this Maxime up front?"
"Maxine? Isn't that a birds name?"
Makes you wonder why Germaine Greer ever bothered doesn't it?
Worner, Amankwaah, Wishart, Beckwith, Eastmond, Collins, Hudson-Odoi, Gomis, Biamou, Bailey, Stearn SUBS: Doherty, Dundas, John, Fitchett, Cooper, Downer, Burge Shaw
Bacon and Harry are in as well tonight, so we take up position behind the goal but who's
this heading for the stands? Fuck me, it's Gerry Francis, I balls up getting a
picture of him with Duke as I'm lost in wonderment at the strength of human
spirit that drives a man to keep a full on mullet in place through thick and
thin right into your sixties. Bloody marvellous. Anyway Gerry pisses off after
about twenty minutes and I can't help thinking he actually came to the wrong
ground due to some sort of satnav fiasco and just followed the floodlights and
the smell of embrocation.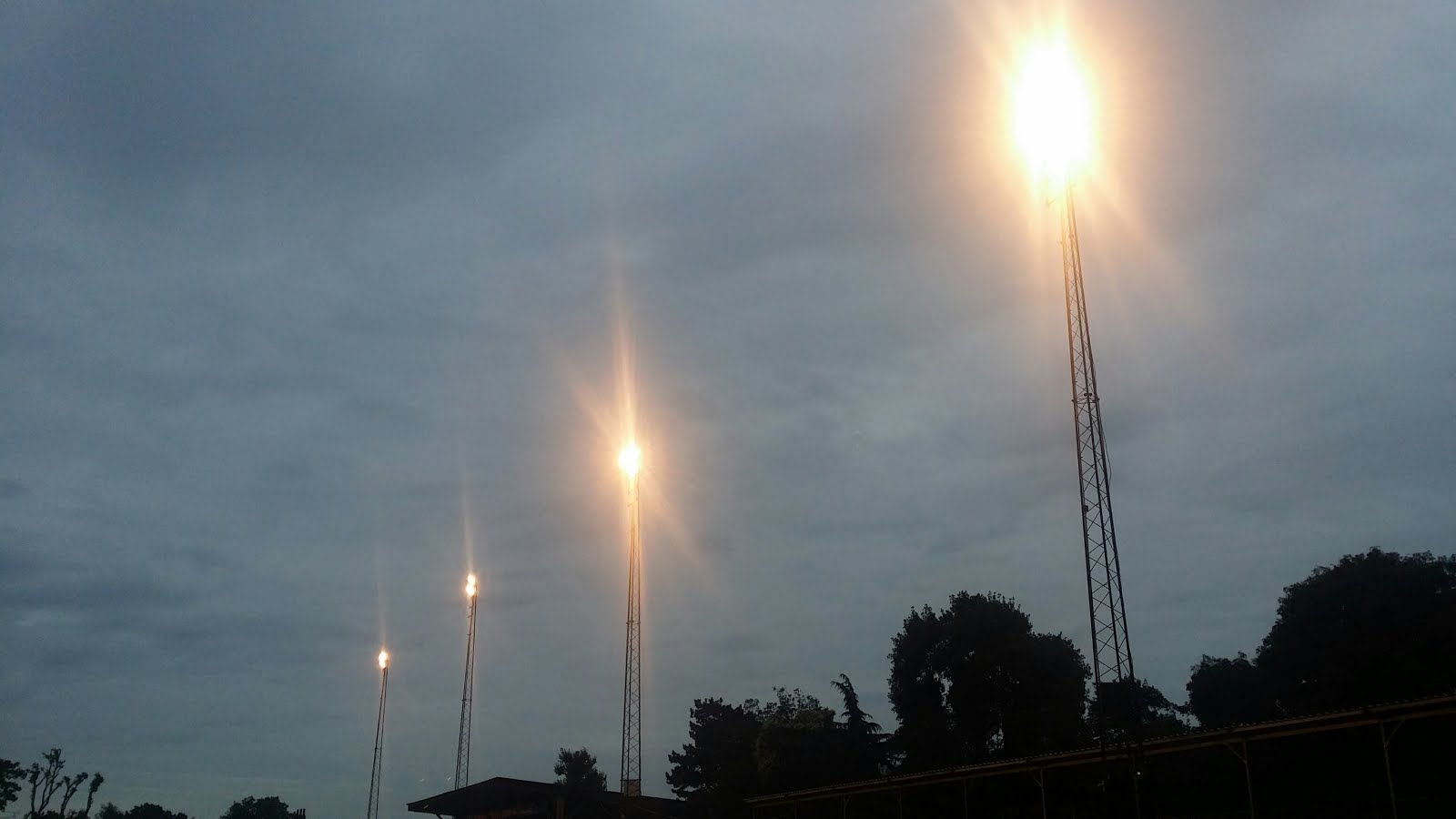 Mesmerising to Gerry…
Oh yeah, then there's some football but it's standard PSF dross and nothing
much happens til it's time for a half time slipper and a cup of splosh.
We head up the other end and being nosy bastards we look through a little
gate and there's a secret garden with a spooky looking shed and a great big fuck
off vat full of who knows what. Weird and unsettling.
The second half is a bit livelier. We go one up with a goal from Max, they
equalise and then get a winner at the death from what looked like a major faux
pas in the rearguard. We spend most of the half exchanging Top Bantz with the
clubs official photographer and shouting for penalties that never
existed.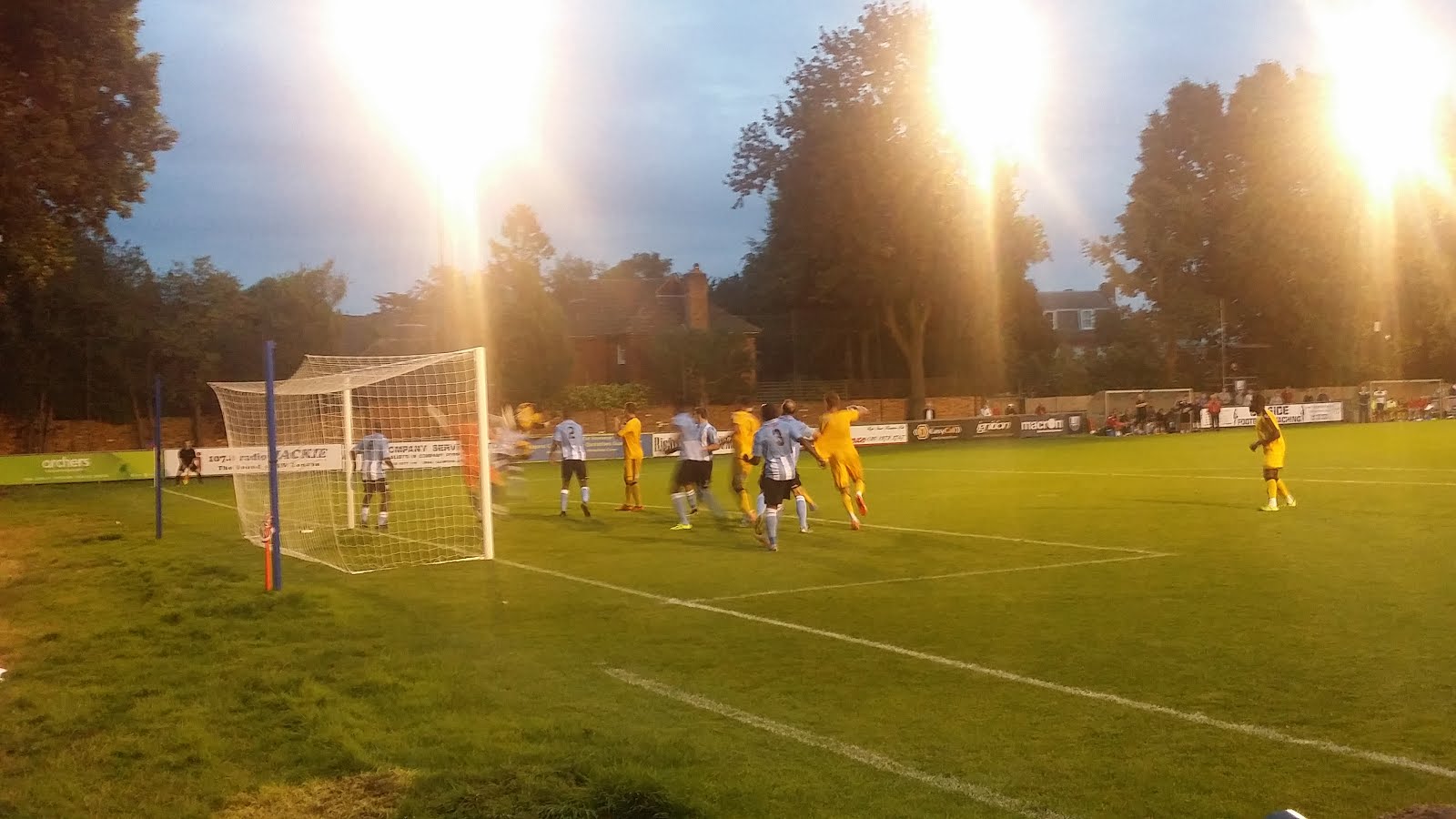 Get in there Maxine!
So, not much learnt there and I think we are all just itching for the real
deal to get going. Not long now kids. With that we head back across the water
with Max Miller in full flow and with the lights of Hampton Court twinkling in
the rear view mirror and the Scilly Isles up ahead.
Totts