It's only about 4 months since Ebbsfleet were last at GGL in that massive top of the table clash last season. On that day, only a point separated the two sides in the Conference South table. Now, as we stand a week away from the new season kicking off, there's a whole league between us. Still, I'm sure they had a cracking time in Vegas.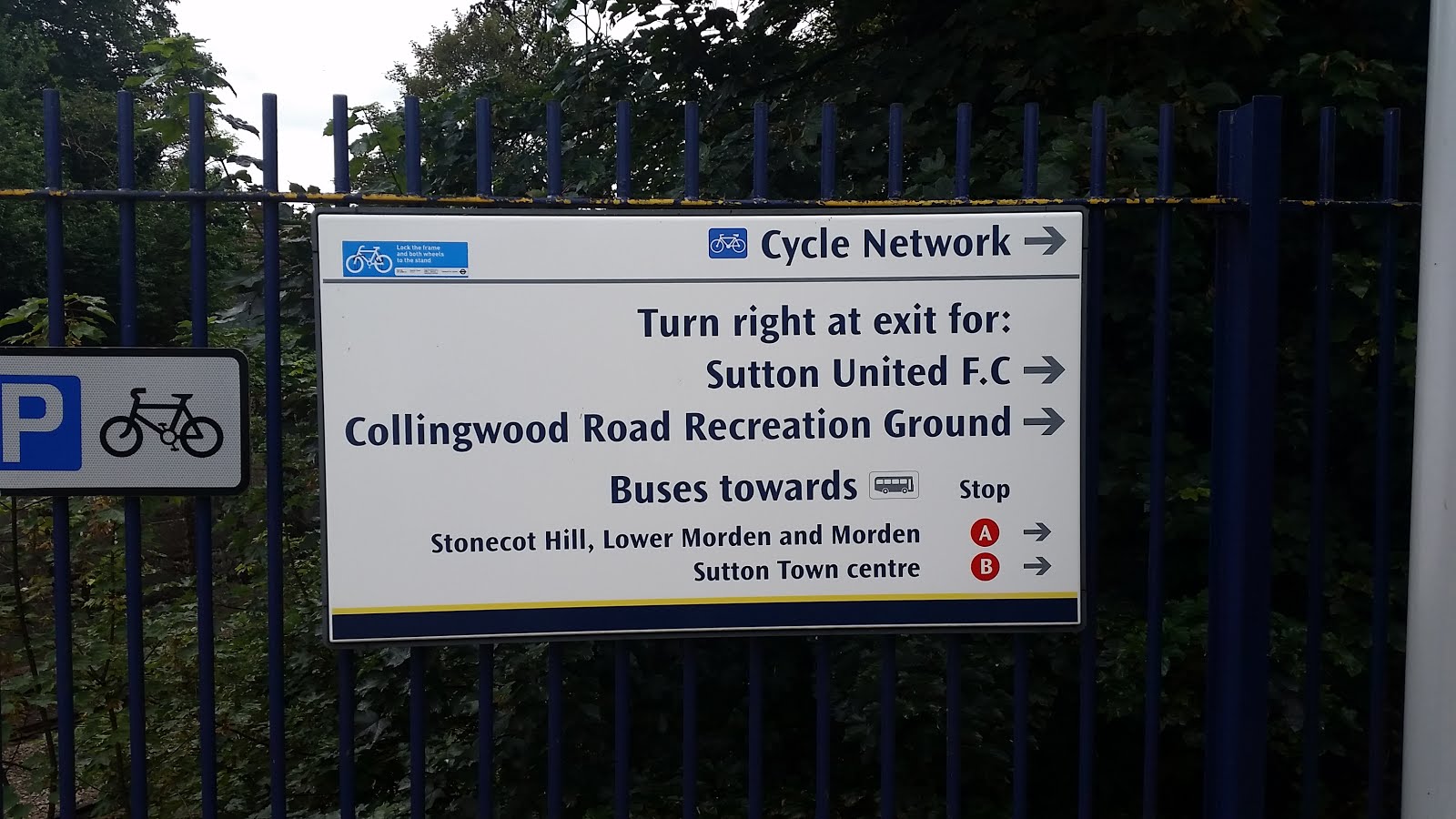 It's a sign!
As the club had teased us during the week with news of a big new signing at lunchtime before the game, I decided that as I was on match duty for this load of old toss fine website, it was my duty to ensure that I was at the club to witness this moment. The fact I could enjoy a couple of pints whilst doing so had nothing to do with it. Oh no.
So I bid farewell to the missus and began the trudge down to Carshalton High street, just over the border from HQ, to draw some cash out for the day's activities. Sadly, the Co-Op's ATM doesn't dish out pound coins, so I take a deep breath and select the option for £30 instead. Then it's off to the station for a change to catch the half 12 choo choo round to the Republic. Usually this is the service his Dukeliness gets with Greek for home games, but with the Mediterranean chap up getting drunk in Oxford this weekend Dukey might find the 10 minute trundle somewhat lonely so I think it would be nice for him to have some alternative company.
Naturally, I text him to find out if he's still getting the train. Sadly, I get no reply. Oh well, fuck him then!
GGL at fever pitch!
At Carshalton, memories of my former commuting life are revived when I notice a big board past the barriers announcing that from mid-July that if you want to go to London Bridge, you can basically go and get fucked, as Southern can no longer be arsed to run them. Amongst them is my usual 07:53 service I used. Thankfully, the other shitty arm of that same firm, Thameslink can at least muster my 12:33 round to West Sutton today.
10 minutes later and I'm on Gander Green Lane. The grand processional avenue that runs through the heart of the great People's Republic of West Sutton. As I amble up the driveway, there's no sign of Johnnie and his mob. It would seem that the tax authorities have finally cottoned on to his parking racket that has terrorised the fair people of this parish in the last year or so. Either that or he's on his holibobs I suppose.
As I walk through the car park and pass a VW people carrier on the way in. In the front are Bairdy and Dos. There's also someone in the back, but the windows are tinted and I can't quite make out who it is. Oooh! Could this be the new signing arriving? Can Gandermonium perhaps get a jump on the big news in true paparazzi style? Just in case I slow my walk and the motor slides past, slotting into Dos' usual spot. I then delay my entry a little more by lingering at the office on the pretence of seeing if my Puma hoodie I misplaced at the Fulham game has been handed in. Mr X is also here furiously puffing away on his vape pen, so this gives me further reason to loiter.
Eventually, the back door of the motor opens and out steps……Wayne Shaw. Fucks sake. Probably should have guessed that one to be honest Taz. Right, bollocks to all this paparazzi lark, I'm going to the fucking bar.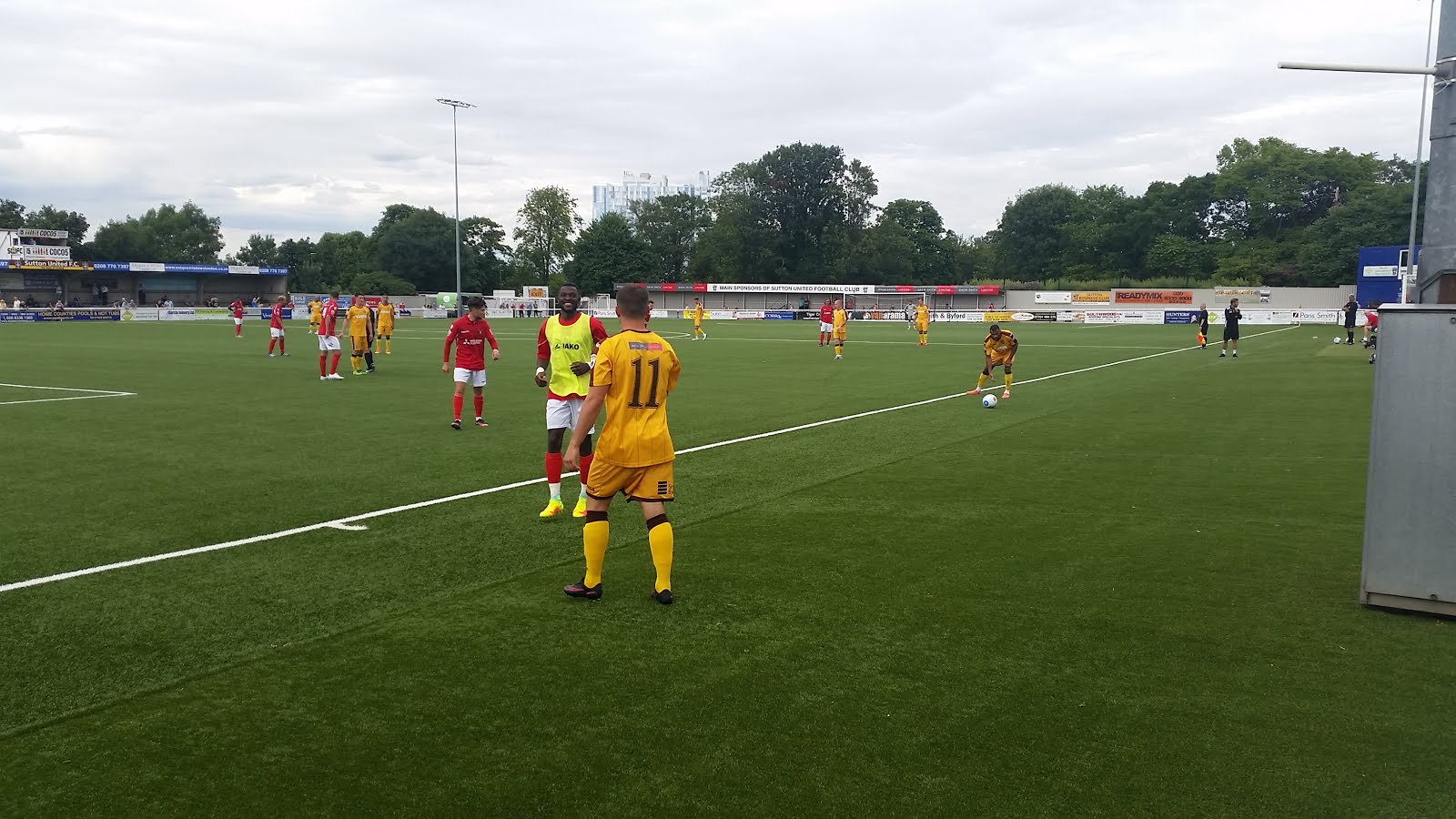 Throw in. Exciting!
Here I find the head of GGL's Elite Matchday security snatch squad, Marky N, supping a Fosters and Mr X. And no other bugger. Not exactly Alan Shearer's unveiling at Newcastle is it? Oh well, pint please. Besides, there's still half an hour to the big moment.
Naturally, all the natter is about the new face coming in. Quite a few supporters seem to have got the impression that there is only one man it can be. Yakubu Aiyegbeni, the former Portsmouth & Everton Nigerian international. Now, that might sound a bit absurd, but there is to be fair a little bit of logic in play here. The club have said we're signing a striker, a big lad, who is an international and a free agent. And Yakubu is all of those, plus just very recently he turned out for Boreham Wood in a Pre-Season game. So it seems he's not all that fussy about where he gets his folding these days. Of course with these guys seemingly so certain, we checked with all our sources and not one gave even a hint that would lead us to believe it's the Premier League's 3rd highest African goalscorer (96 in case you were wondering), so we're not convinced. Our money is it's more likely to be Deon Burton, mostly as he was last at Eastleigh.
Naturally, the 1pm unveiling time comes and goes and despite much sniffing about, we still can't get any news. Christ, at this rate we'll have to wait for Oaksey to come and put the team sheet up in the bar to find out! My own investigations into the matter involve checking in the gents to see if whoever it is may be hiding out in there. No dice. I also check the new disabled bogs just outside the bar, just in case he's got locked in there accidentally. But again, I draw a blank. So I say bollocks to it and return to my pint. All this is wasting VDT.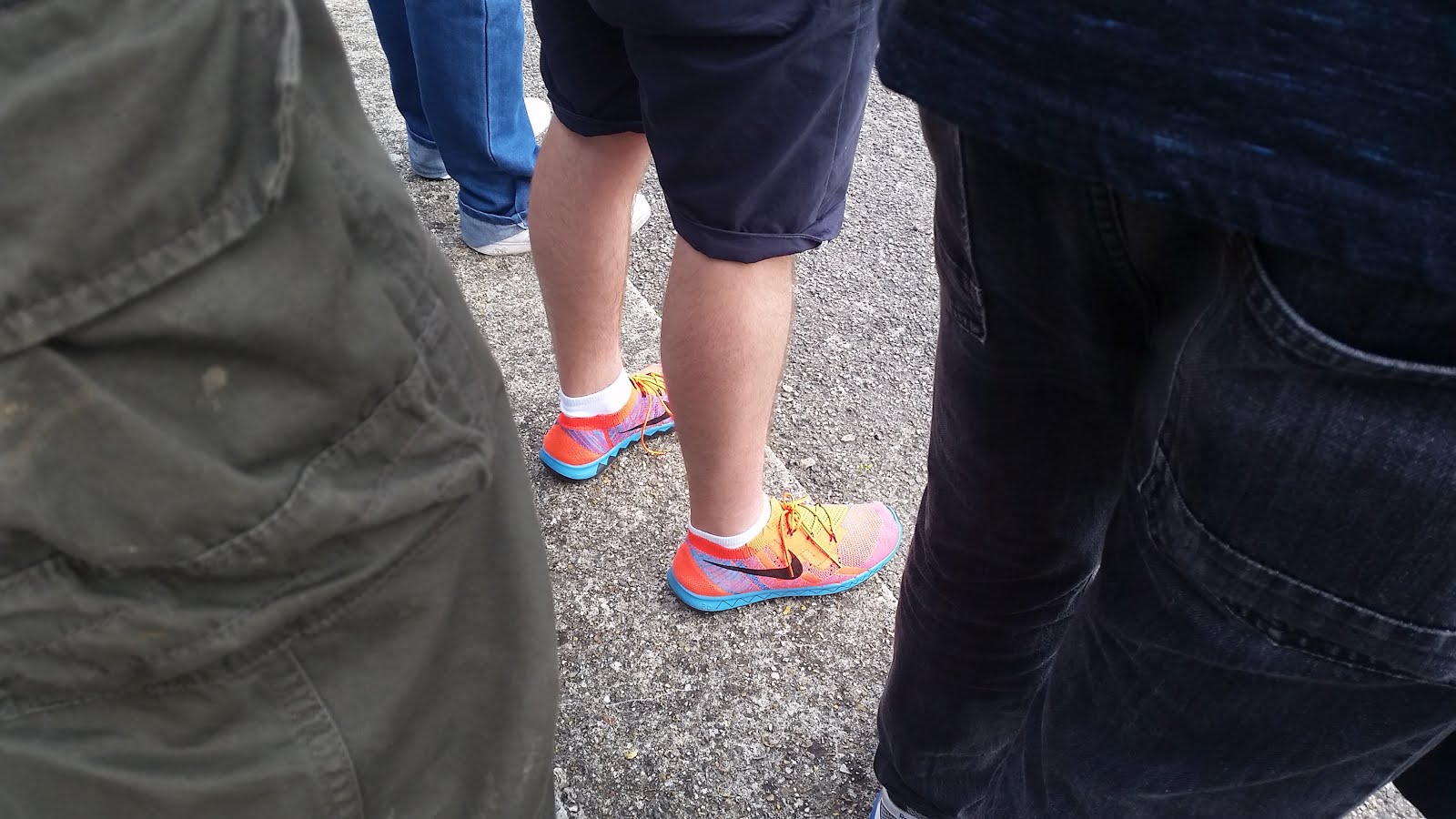 Are they socks or shoes???
We eventually get a breakthrough just before 2. Marky N comes good with the info, having spoken to someone in the ground who knows the fella and got his name that way. Moments later, Mr X appears with a pic of him signing forms in the office. Welcome to GGL Chris Dickson!
A minute or so later, Dukey eventually rolls in. What fucking time do you call this? It seems he's once more got engrossed sitting at home in his pants, playing some video game or other on Playboxstation and lost track of time. To punish him, we make the Republic's recycling expert get a round in. Steve is next in, scoffing chips. I take advantage and nick some.
Hey, I'm poor! Free food is free food.
Worner, Downer, Wishart, Beckwith, Eastmond, Collins, Deacon, Bailey, Burge, Fitchett, Stearn SUBS: Amankwaah, Doherty, John, Dundas, Cooper, Dickson, Hudson-Odoi
The first half is a tight affair. Sutton make most of the running, with Bailey and Eastmond controlling midfield but whilst it's a keenly fought contest, chances are thin on the ground. Bailey has the two really decent moments, first volleying a foot over from 18 yards and then flashing an absolute bullet of a drive a whisker wide. He hits it so hard & fast that it takes poor old Paul Cook by surprise immediately behind the goal and cracks him square on the forehead. He understandably goes down like he's been caught by a Mike Tyson suckerpunch! Fortunately, with the help of Mr Northmore in the Ebbs goal kindly waving for the St John's gang, he's soon back on his feet if not entirely sure what day of the week it is.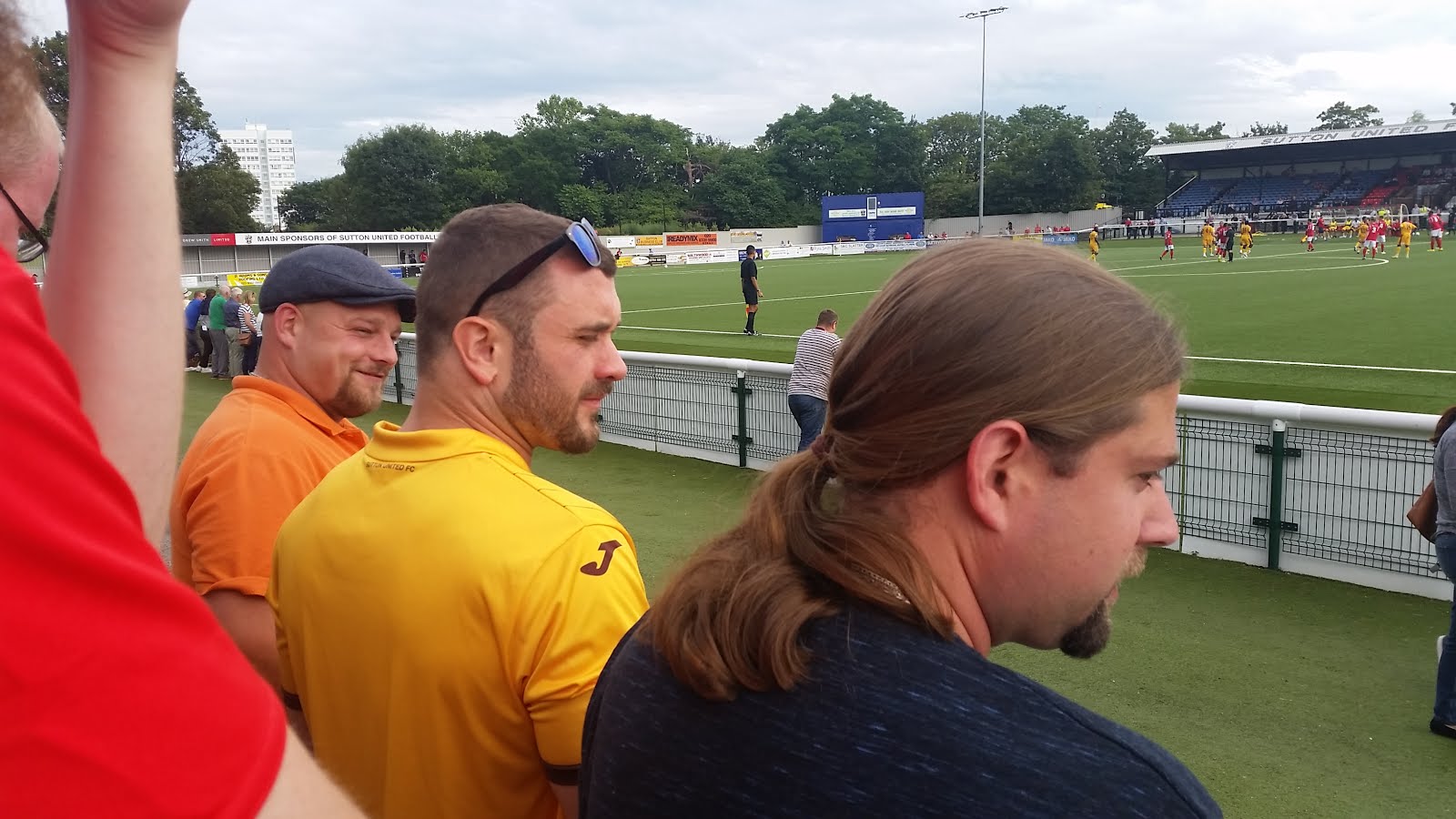 Transfixed by the action
The only other events of note are Deacon being clearly upended in the box after he's flown past his oppo, but the ref turns down the certain pen. The wide man also skips into the box after a nice 1-2 with Burge, but before he can take a poke on goal having skipped past a defender and the keeper, play is stopped by the linos flag. Elsewhere, Ebbs take a slightly chippy approach to proceedings, leaving the foot in on a few challenges that in a normal match would surely have brought further sanction from the ref. A couple of us take a moment to remind them the time for that was back in April, when it really mattered.
Goalless at the break, we take a quick wander into the bar for a snifter to keep the blood nicely thinned.
Back on the shoebox for the 2nd half, we don't have to wait long for a goal. Stearny whips in a cross from the stand side and the skipper gets up to put a firm header on target. Ashmore gets a hand on it, but the ball gets away from him and squirms over the line. 1-0.
A couple of minutes later and it's 2-0. We clear an Ebbs corner and a ball down the line sends Stearn breaking clear. He gets down towards the corner of the 18 yard box, checks and then steps inside before whipping in a cross for Dan Fitchett to nod in from 8 yards. Fitch's reward for breaking his duck is to be immediately hoicked off for the new man to take his bow! Sometimes football can be such a harsh mistress! The rest of the game is played out in usual pre-season style, although Dickson is unlucky not to add to our debutants goal tally for the summer, just unable to get a header on target after another good ball from Stearny.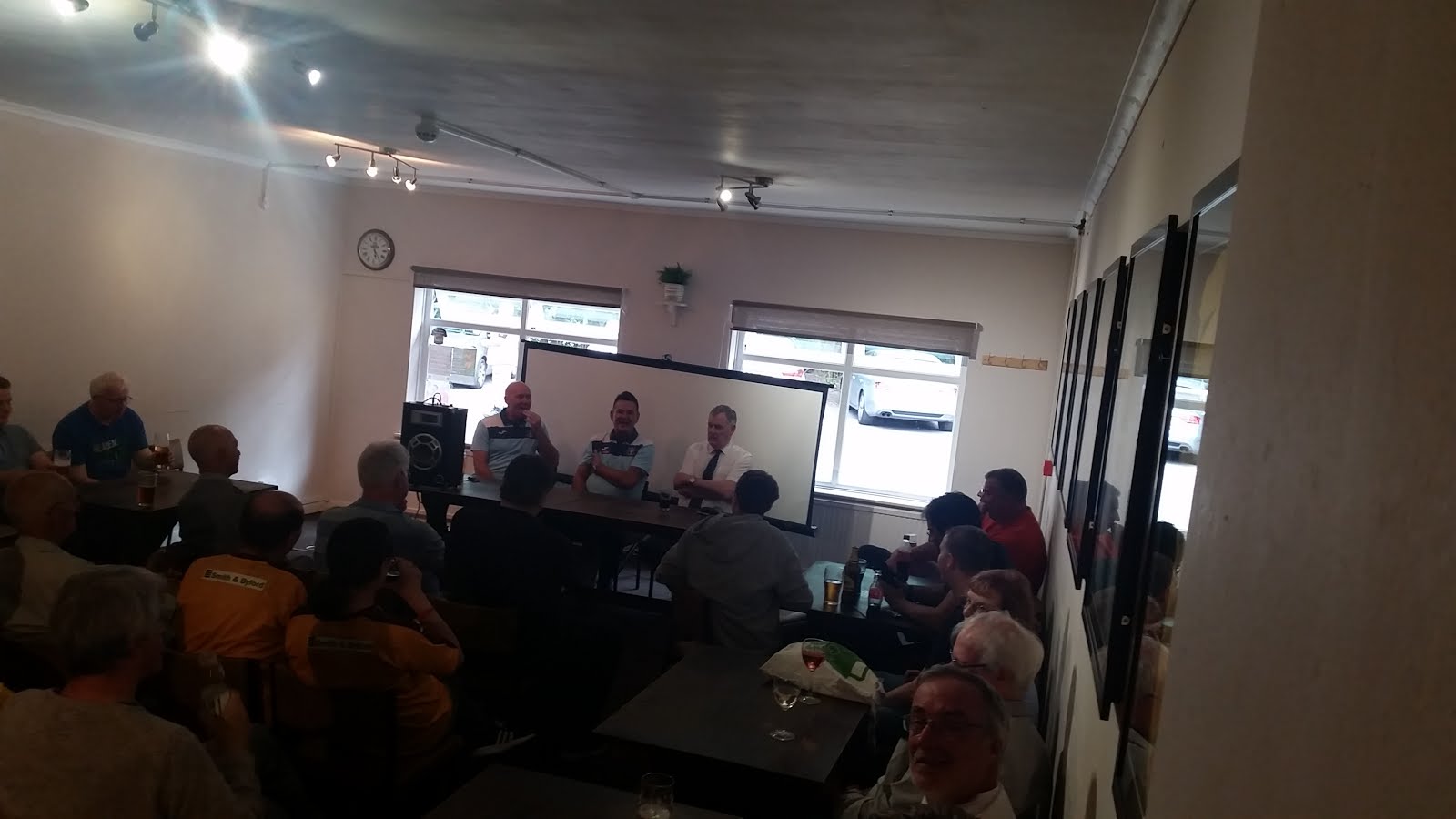 Addressing the masses.
We head back into the bar for a pint with another decent workout under our belts and await the start of Dos' meet the manager Q&A. After the usual Norman Collier routine with the mic for the PA, we get underway and the usual stuff is revealed. The only big news being we've also signed Maxime for the coming season as well as Dickson. Also that Gosport were the only side to whine like little bitches about the pitch last season. Which is quite surprising, as our money would have been nailed on for it having been serial whingers Havant!
With the meeting over, Dukey legs it for a train back to Carshalton as he's heading out for a family Ruby tonight. I sink my pint, bid my farewells and wander round myself, wondering why the fat lad has left so urgently as there's ages until the train. I get my answer as I wander into the station and find Dukey still pissing about with the ticket machine.
We head round the loop and alight back in the badlands. After a stroll through the park, Dukey decides he wishes to be fashionably late for his soiree and diverts me from my own errands to hit the Fox & Hounds for another little livener. Eventually though, my gin is downed and flat cap boy heads off for his Ruby, whilst I pop to Sainsbury's for a couple of bits for dinner. Mostly as it seems I'm chef-ing back at HQ tonight.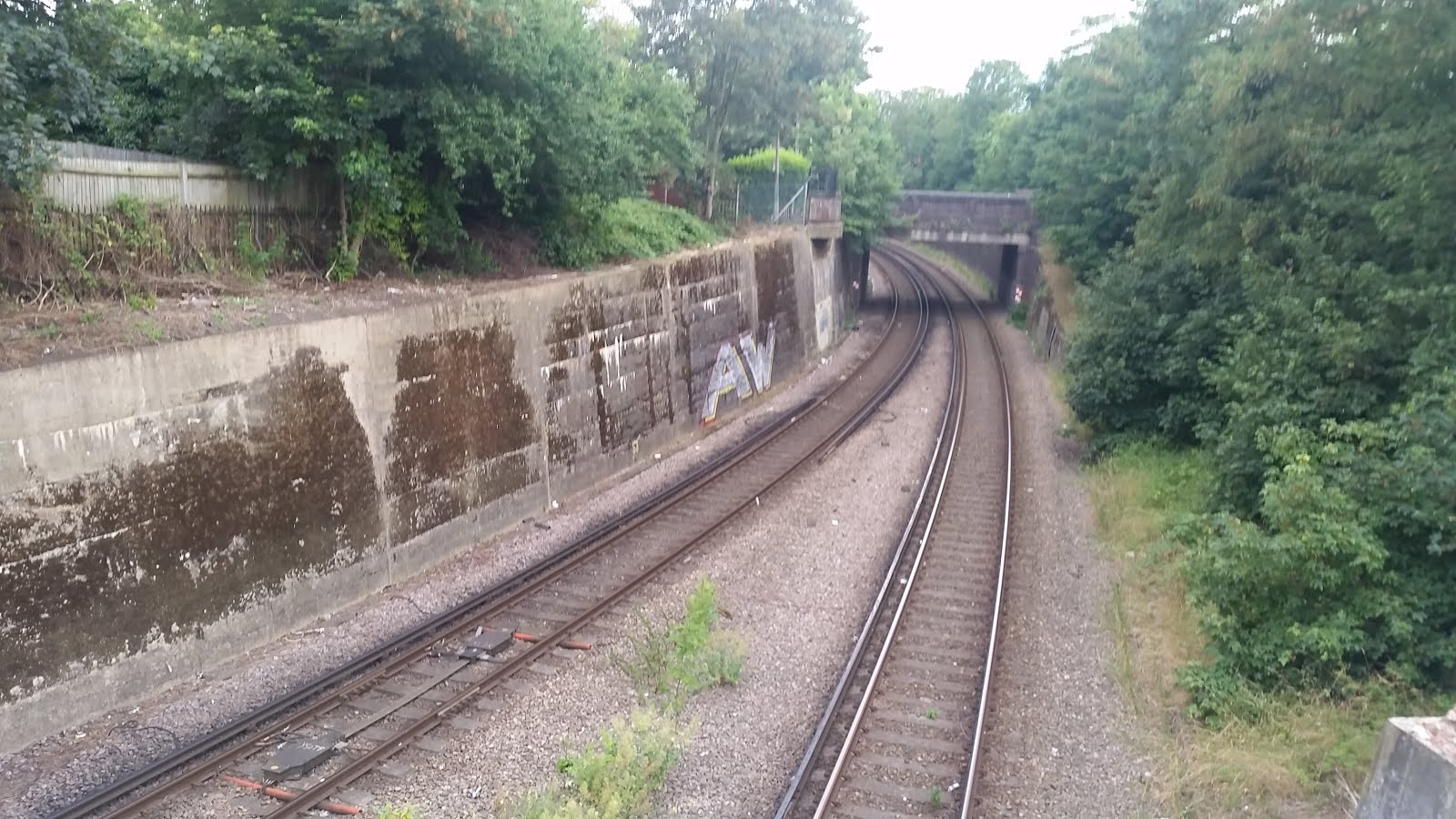 Leaving the Republic…
Typical. Half pissed and can't even get in for a snooze on the sofa.
This unemployed bum stuff is harder than it looks.
Taz