So, as we head into the final month of the season, we are faced with the real possibility of having a shot at the title. We wouldn't have considered the prospect a mere couple of months ago. But with Gravesend Ebbsfleet slipping up more times than a drunk man on ice, they have left the door open not just for us but for Maidstone also.
With all of us stuttering on the Bank Holiday Monday matches, it was time to get back on track on Saturday. And who was going to stand in our way? Only the team that has the privilege of being covered by yours truly even time we play them, it has to be God's very own graveyard in the shape of Eastbourne Borough!
To start the weekend off, it was time to see a spot of Friday night football. With the Youth needing only four more points to clinch another title, it was time to see how the boys (who will doubtfully ever break into the first team) get on. Of course there was the usual jovial Mr X running around like a blue arsed tit as he tried to seek out a linesman. I did offer my services, but apparently you can't smoke or drink on the pitch these days. Eventually one was found but not before kick off was delayed.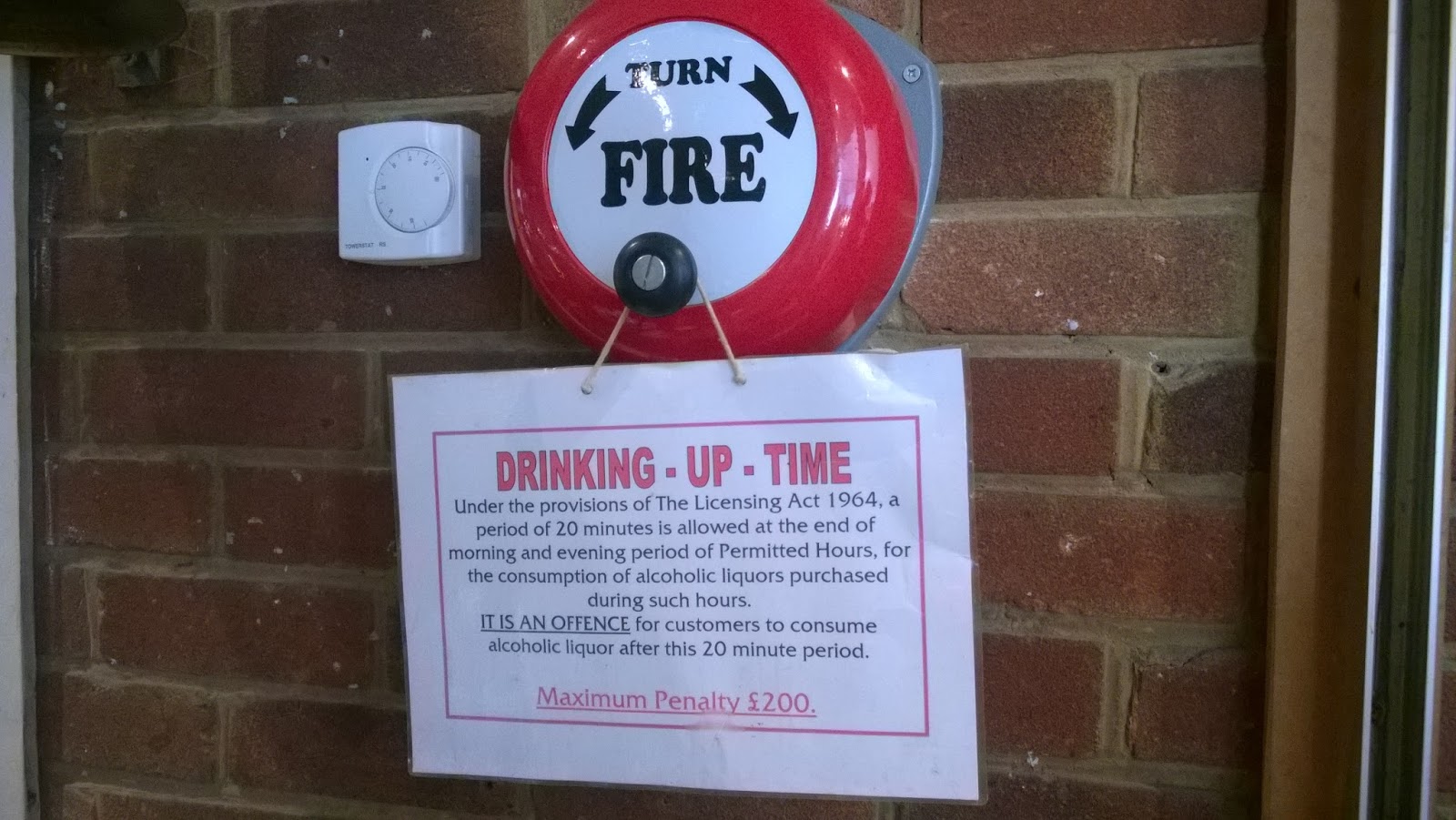 D.U.T – The #1 enemy of the hardy boozer.
The match was a 6-0 drubbing of Woking that could've been at least ten, if it wasn't for some poor choices in the Woking box. But it was good to see another win and the hope was the seniors would do the same thing. Of course the night wasn't without worry as muggins here had left the lights on in the Purple Meanie, luckily this time the battery wasn't flat. What a plonker!
After a round of arguing negotiating with The Firm Leader, it was decided that we would go for the twelve o'clock choo-choo. After getting the usual supplies, we arrived in plenty of time and begun discussing the forthcoming fixtures. It was agreed that Tuesday night's trip to Maidstone could be a tasty affair. Especially when we were informed it wouldn't be segregated, 'cos as we know, the Maidstone lot love a wrong end.
Arriving at the ground, we began with that favourite of Gandermonium's pastimes that is the mass consumption of alcohol. Watching the Villa get a right royal bumming on the box from a rubbish Chelsea helped pass the time as we awaited news of who was going to start and who wasn't. With most of the Firm in attendance, we were also privileged with an appearance from our very own pegging specialist, Juan "Moobs" Sheet. Long time no see!
Before we headed outside there was a rather strange conversation between new fan Natalie "I can't eat celeriac" Snow, Robbo & Greek. At one point, as some of us were outside having a cigarette, we came across a limping Ryan Burge. This started one of those odd moments we have that played out in typically Gandermonuium style:
"Who's that player?"
"That's Ryan Burge"
"He's doesn't look injured"
"He's clearly limping"
"Ask him if you can have his crotch"
"Pardon?
"Grab his crotch, I want to play with it"
"I'm not asking Burge if I can play with his crotch"
"Please"
"What are you going to do with it?"
"Just sort of pretend I need them"
"Yeah, I'm going back inside now now"
"But, just ask him for a quick go…"
"Did you mean his crutches?"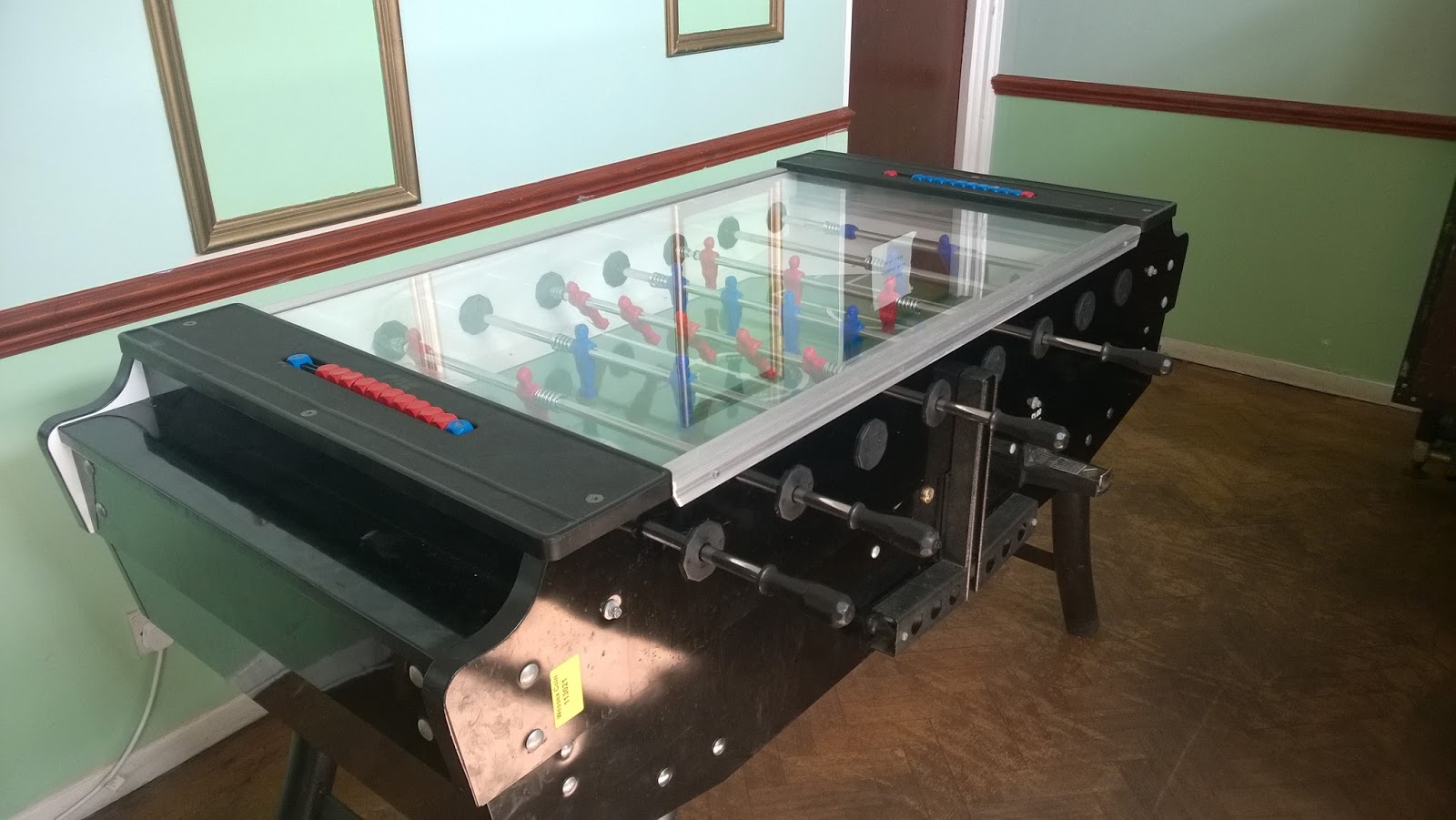 New addition.
Worner, Spence, Wishart, John, Eastmond, Collins, Bolarinwa, Gomis, Slabber, Fitchett, Stearn. Bench Warmers: Bailey, Dundas, Cooper, Amankwaah, Wright.
For the second home game on the trot, Sutton put in a rather forgetful first half performance. Too many times throughout the half our passing was poor, our positioning was misplaced and our shooting was minimal. To compound the issue, we ended up going into the half time drink a goal down to the visitors from Sussex.
The criminal offence was some lax defending that had a rather rotund ex-Scummer Nat Pinney being left on his lonesome in the Sutton box as the ball came swinging in. With time to pick a spot, he knocked it past Worner into the back of the net. With results not going our way at the time, this goal silenced the home support a bit and had us questioning what had just happened.
Sutton did have a golden chance to equalise minutes later. It was a Bolarinwa shot that managed to be deflected to Fitchett. His first time shot would've crossed the line if he'd hit it anywhere except if it was aimed at the prone keeper. Which he promptly did. Slabber was also guilty of a chance when an inch perfect ball to his foot had him raise it over the ball and miss it completely from about two yards out.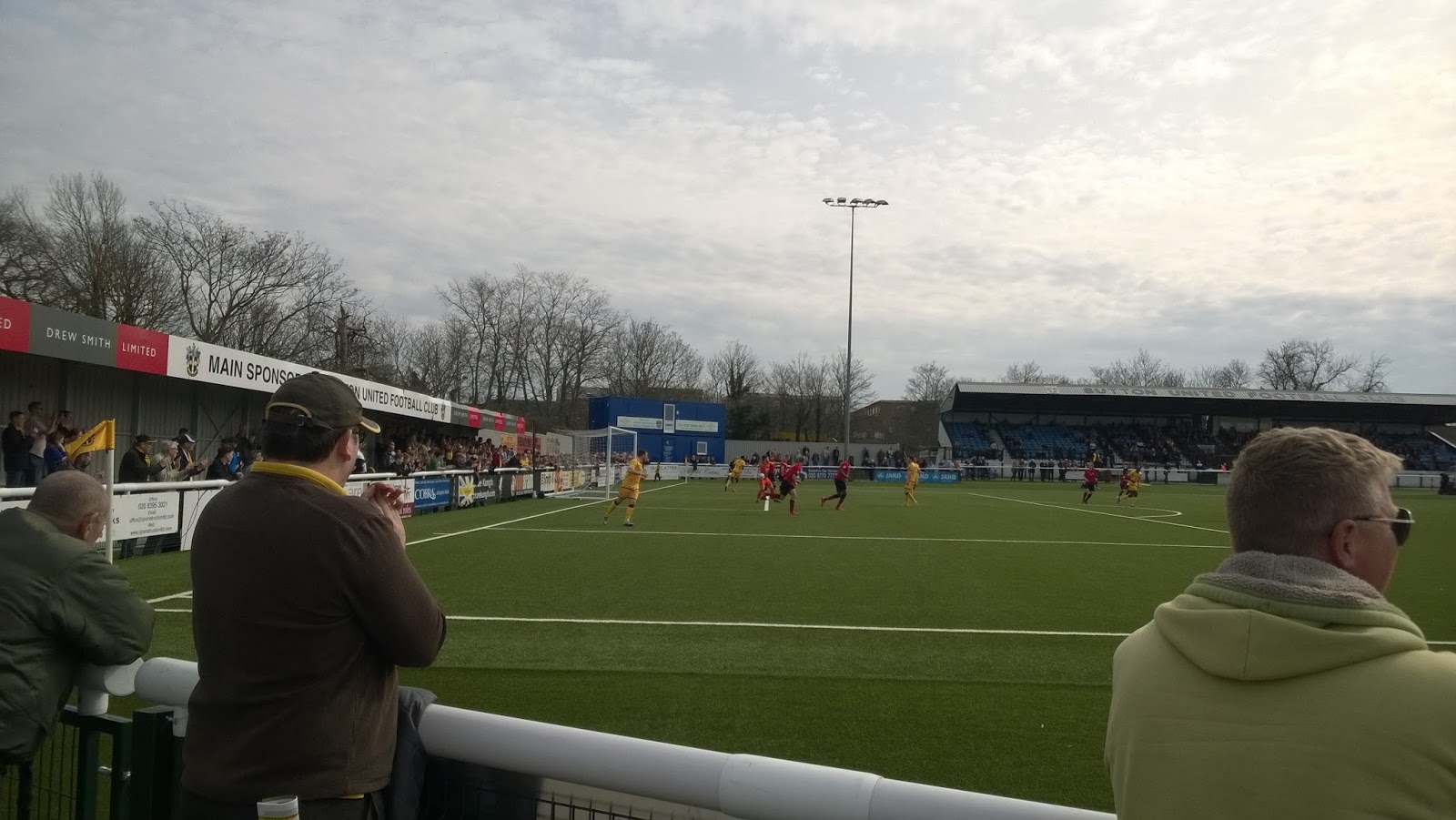 Different angle.
Second Half and back on the Shoebox we waited to see how Sutton were going to change it around. Before a ball was even kicked, Stearn was replaced by Dundas and the formation was changed to three at the back to give us more attacking width. Wishart in particular immediately began to cause Eastbourne problem with his pace & direct runs.
With less than ten minutes registered on the clock, Sutton had drawn the game level. It was Wishart again causing problems that provided the cross. With a ball in that was hard & low, it was met by Fitchett. He managed to beat his marker to the ball and stab the ball home at the near post. 1-1! Finally we were back in the game and that suddenly sparked us into more action.
Within five minutes, Sutton had taken a well deserved lead. Bolarinwa was the man to provide the cross into the box this time. John was the first up to head it back across and Gomis had the finishing touch to nod it home. 2-1! Those of us on the Shoebox couldn't believe the turn around. This was also not helped by the man in the middle having another rough game.
Bailey replaced Slabber in order to boost the middle of the park. Being near the top of the table meant that we would have to put up with five minutes of squeaky bum time at the end of the game. Amankwaah was brought on for Fitchett in the dying minutes but Sutton managed to hold onto all three points.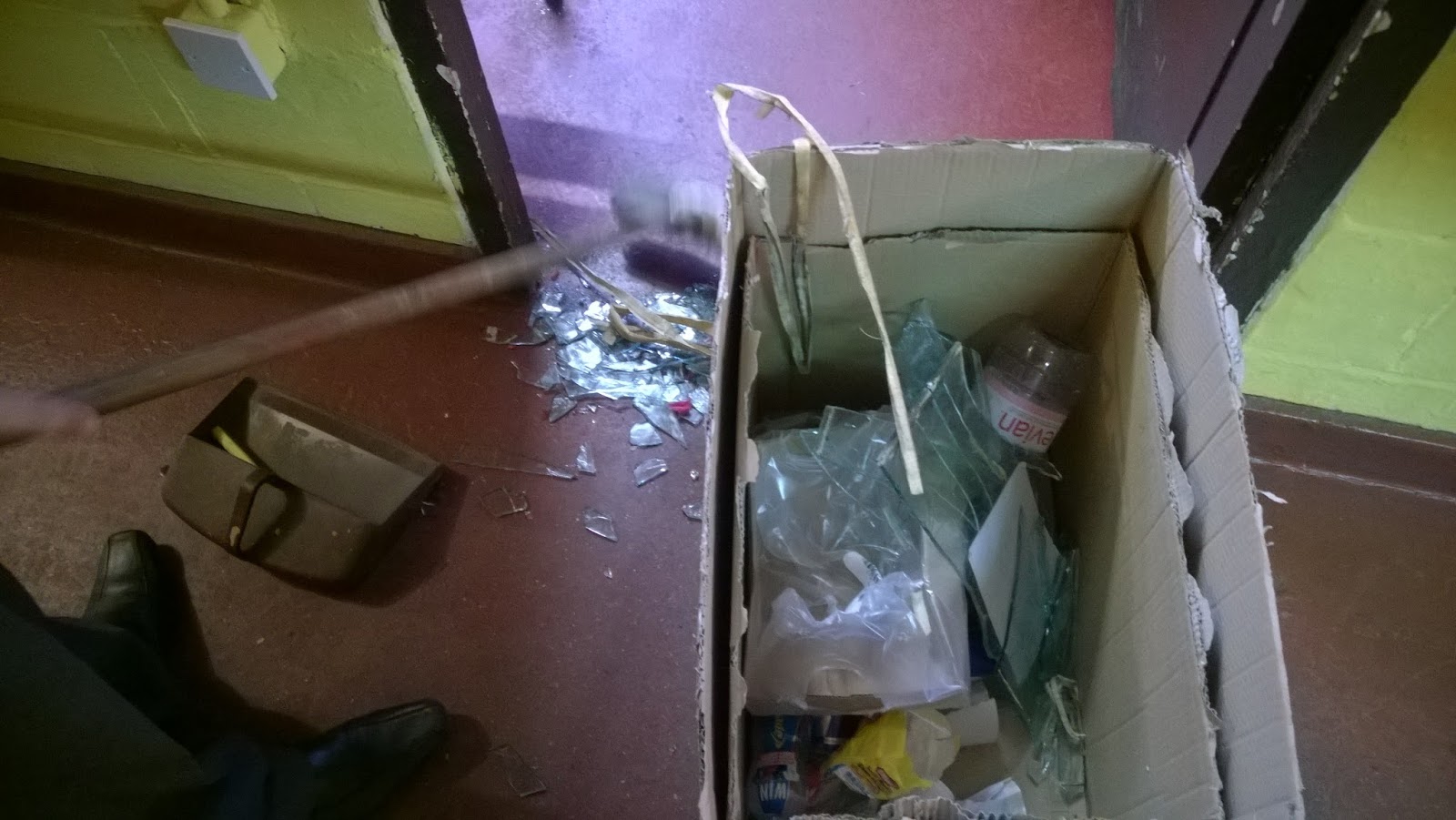 Ummmm. You broke it.
After the match it was time to retire to the bar to see the other results. With Gravesend Ebbsfleet and Maidstone also both winning it was as you were at the top of the table. This means that Tuesday's match will be taken up a notch. We still have a little room to maneuver but Maidstone away could prove to be a big step in the title race either way.
Apparently, after the game so we are told, it seems the assistant manger of Eastbourne happened to disagree with one or two of his gaffa's choices during the game. The resulting action was that a window in the door of the away team dressing room took the brunt of most of his anger. Temper temper! In the bar, Liverpool v Tottenham was being streamed through someone's phone and some of the mob took residence round a table watching it.
With a slightly reduced group making the trip into town, it was decided to change things up a bit. For some reason 4 Days was given the choice of where to go first and he plumped for something very left field. For some reason unbeknownst to us, he decided that it was time that Gandermonuim visited "The Crown".
Now I haven't been to The Crown for a long time (nor has Gandermonium! – Ed), but it hasn't changed one iota. With five members of the mob in attendance, we managed to dwarf the group of three other people in there. To be fair, they did have a juke box and once the usual likes of Plastic Bertrand & Ylvis were paid for and played we settled in nicely. Still it was enjoyable to see 4 Days being accused of being a terrorist and apparently, according to one passing woman. I have "Very nice legs". See, still got it!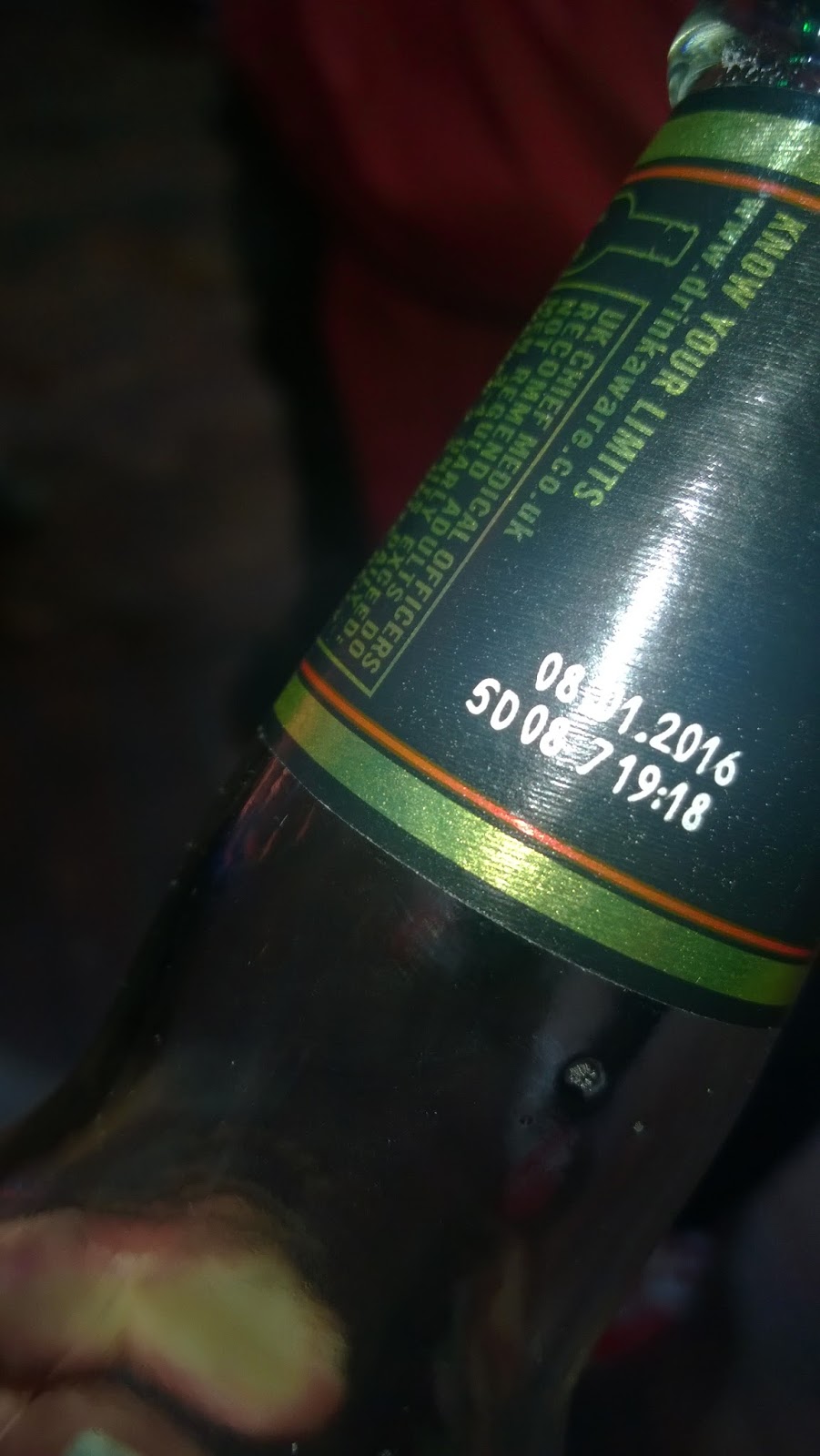 January's gone already?
One pint down and we moved onto another unlikely setting. The Red Lion Winning Post was next up and a totally different set up was to be found here. A DJ played the hits as the group decided to try & work out what countries all the flags hung on the ceiling belonged to. We were having so much fun that I didn't realise that my bottle of Miller's Genuine Draft was ever so slightly past its sell by date until it was far too late.
Moving on to the usual KFC pit stop before ending up in O'Neills had us back on track. Before eventually it was time to once more hit up Melville's with Mr X. I think the cabbie was a little put out with just the one drop at Carshalton "What, no Beddington Park tonight?". This resulted in a very muted ride home, as we'd no doubt put a right old dent in his Saturday night take. Taz is looking after you with Maidstone away on Tuesday before once again its down to me to cover a little trip back to Kent and Margate away. Just remember folks, never eat yellow snow!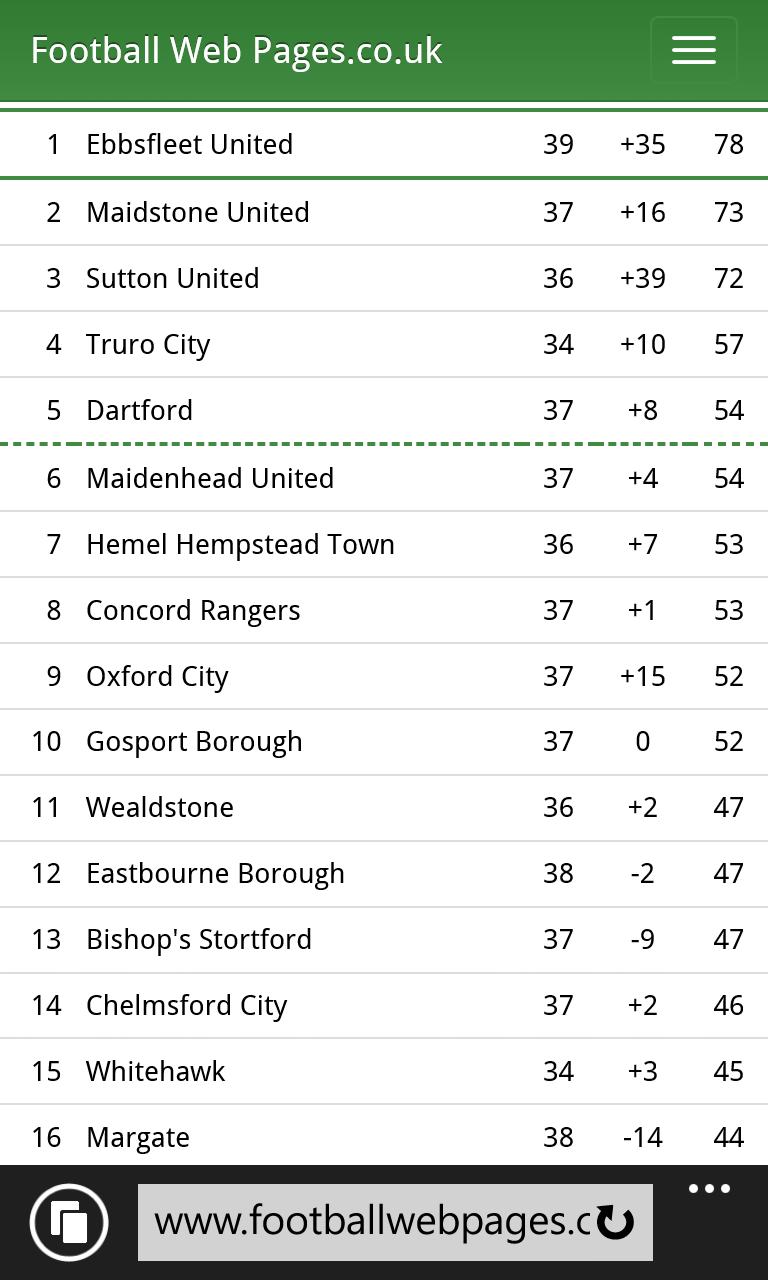 Getting tight
Duke
Att. 952
Gap from No. 1: 6pts