The festive spirit? Don't get me fucking started. After a month of half-arsed and contrived piss ups by Christmas Eve I was flagging, so what did I do? Went to the Euston Flyer at lunchtime when the office closed for beer and whiskey and then headed south for a pre-arranged meet at the Hope in the occupied territories for some beard on beard action.
Well, that was the plan but when I rocked up at St Pancras I found that the Thameslink mafia had decided to knock the arse out of the service nice and early to max up their profits and the pack of lies known as a "departure board" was littered with cancellations. What to do? Simple, back up to the concourse and grab another couple of bottles of over priced craft ales from the ponces emporium meaning that when I eventually arrived south of Hackbridge I was steaming nicely.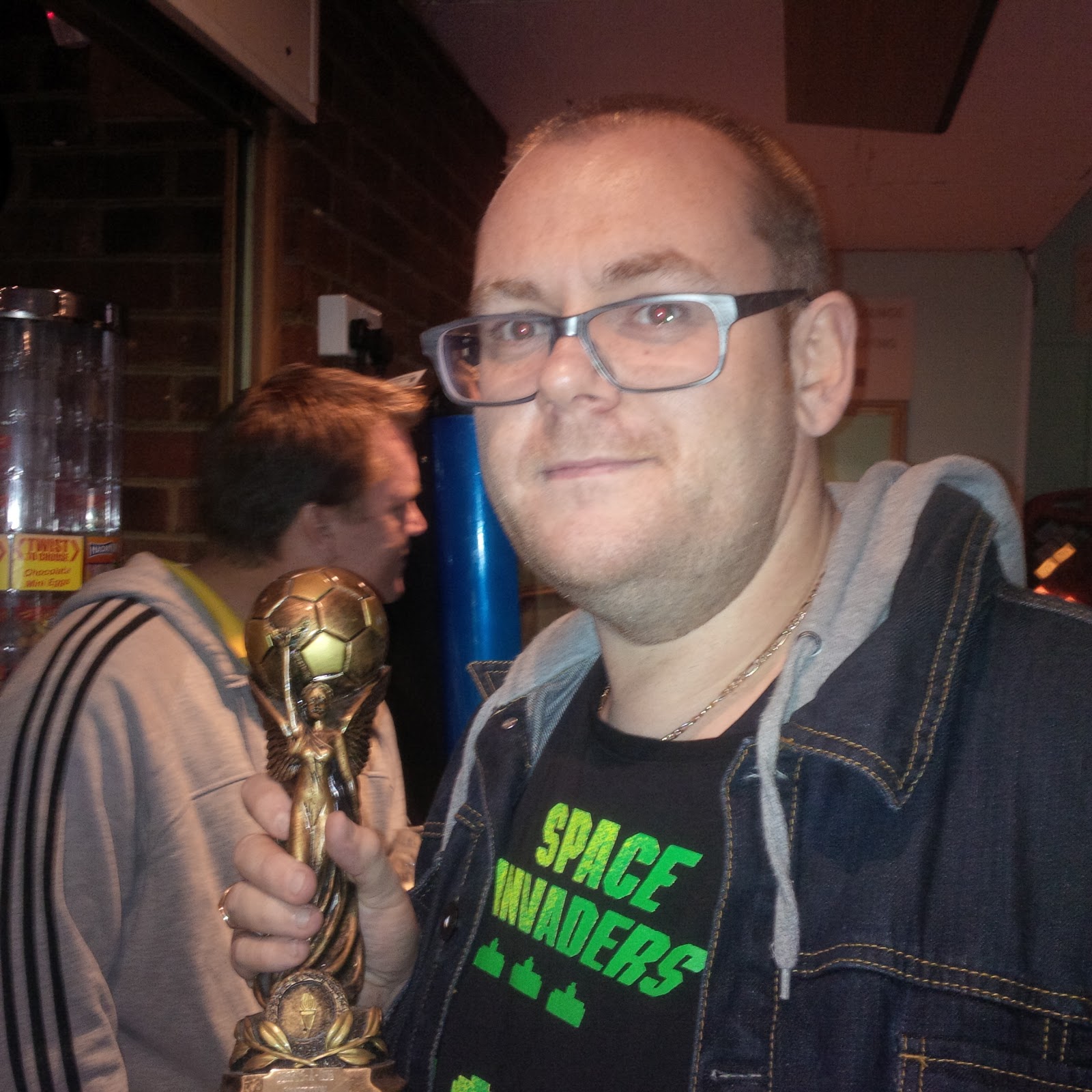 A bauble he won….
My old mate Father O'Brien, a man of the cloth, was already ensconced in the Hope, offering redemption and absolution to all and sundry. A firm member, what I like to call a PROWS sleeper, was on duty at the bar and, heading off my annual request for "something that tastes like Red Stripe" was already pulling me a schooner of something called Dancing Bear – and very nice it was too. So nice that I whacked through a bunch off them before heading back to The Kremlin for some bottles of Malbec and a box set of On The Buses.
Christmas morning I was fucked, with Mrs Totts working I had to take my daughters round their nans for lunch while they ripped the piss out of me. I was in bed early that night and to say I was ready for the relief of a Boxing Day home game, to "local rivals" Basingstoke, would be a colossal understatement.
So excited was I that I slapped on some festive Old Spice, a new pair of jockeys and the pork pie hat and headed up the road in time for a livener in the club bar. It was well jammed out with other refugees from the old Xmas domestic bliss and I handed over Comrade X merch goodies to fellow Gandermonium hacks and Marky N and ratcheted up the air of festive bonhomie several notches. With my sack emptied, I ordered a pint of Carlsberg and stood back to clock the pre-match entertainment. I wasn't to be disappointed.
Duke had headed towards the entrance to confront our old friend Juan about something of a sexual nature and, unable to concentrate on two tasks at once, promptly let a whole fucking pint slip through his hand. What a top effort from the fella as that satisfying crack of the base of a full pint glass hitting a tiled floor echoed throughout the bar sparking raucous cheers and the most ludicrous explanation to the member of bar staff who had to clean up his mess. It's what Christmas is all about.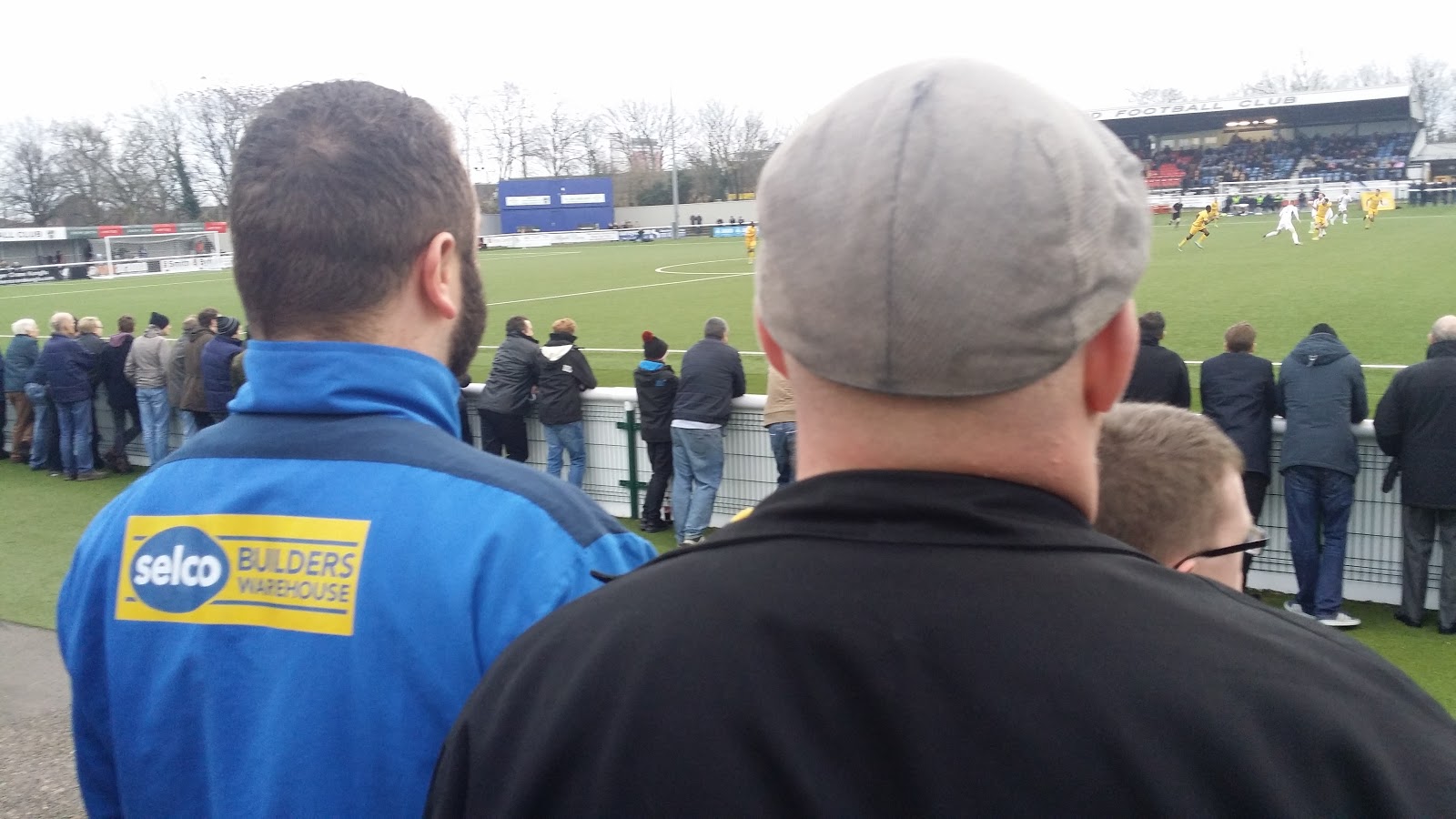 Captivated.
Back at the bar, the firm leader was fondling his trophy. It looked like some pissed up plastic rip off of the world cup. Thinking it was a good chance to pad out this nonsense with an irrelevant photo I papped him there and then. He started on some long winded explanation about how it was genuinely a bauble what he had won but I cut him short telling him I really couldn't give a fuck and was just after some filler for this old hows yer father. The bloke literally deflated before my eyes.
There is only so much of this kind of pantomime that you can take so, with blog duties in mind, I made sure I was out and about in good time to pick up any titbits that might help fill in the gaps on the page. Not a sausage, never mind a pig in a blanket and with us kicking towards the Gander it was up on the Shoebox for the first forty five.
Then, nothing happened. Seriously, for the first half hour pretty much fuck all. This is nothing out of the usual when I'm on the shift for this old caper, it was windy and Stoke were well drilled for a bottom of the table outfit but this game was taking a fair old while to get going. Be patient, this is a marathon not a sprint and some days you've gotta just grind it out. In fact, the first serious action came in front of our goal when they managed to get in a shot which crashed off the bar and their man somehow managed to head the rebound wide. It seemed to be the trigger the game needed. Shortly after JC got his nut on one which seemed to be heading in until the Stoke lad hooked it out from under the bar. Our lads were certain it had gone in but I couldn't really see from the top tier but Collins was convinced enough to get himself booked rowing with the ref. Standard.
Dos himself was also convinced and as the players headed off for HT he made sure no one was in any doubt as to his opinion. Fair play gaffer. We followed him down the tunnel but instead of heading to the refs boudoir turned right and into the bar for a libation and our own analysis.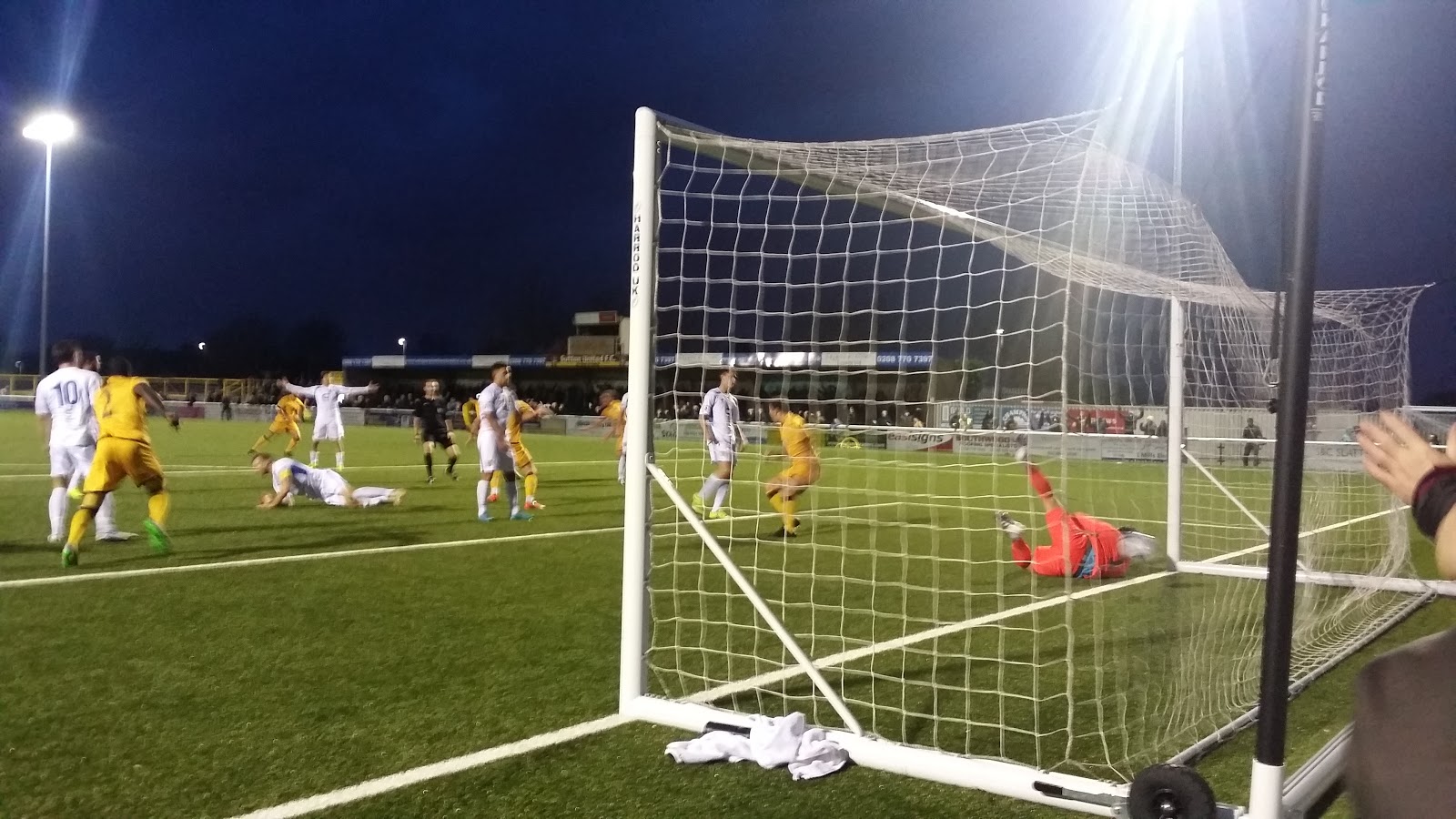 Wallop!
And bugger me, by the time I had walked back from the tunnel to the Collingwood for the second half we had already had two belting chances to take the lead. First up a JC header just over and second Fitch lifting it wide one on one with the keeper. We had certainly come out with more purpose although Stoke also had a chance at the other end when there man belted it wide from a squared ball with only Ross to beat. The game was in its stride at last but we thought it would take something special to break the deadlock.
Cometh the hour, cometh the man and it was our talisman Dundo who rose up like one of the Three Kings bearing gifts for the believers of the rec end and chested down a ball before smashing it home brilliantly on the half volley. But there was even better to come. With Sutton now well in control Tombola picked up a ball wide and just outside the penalty area and with Stoke backing off he had time to pick out an absolute pearler from long range which smashed it like a guided missile into the top corner. Happy Christmas to you as well mate.
That was more than enough to plaster smiles all over our boats and when the whistle went we headed back indoors for a warm up, a team photo and AB winding up the strikers are key Boxing Day bonus draw like a man possessed. Mr X won a day out with the team and Frakey's mob pulled the number for the key to the safe contest but with Vaggy precariously perched on a chair they arsed it up and now there will be nearly a million quid in the pot for St Albans. And that was it for me.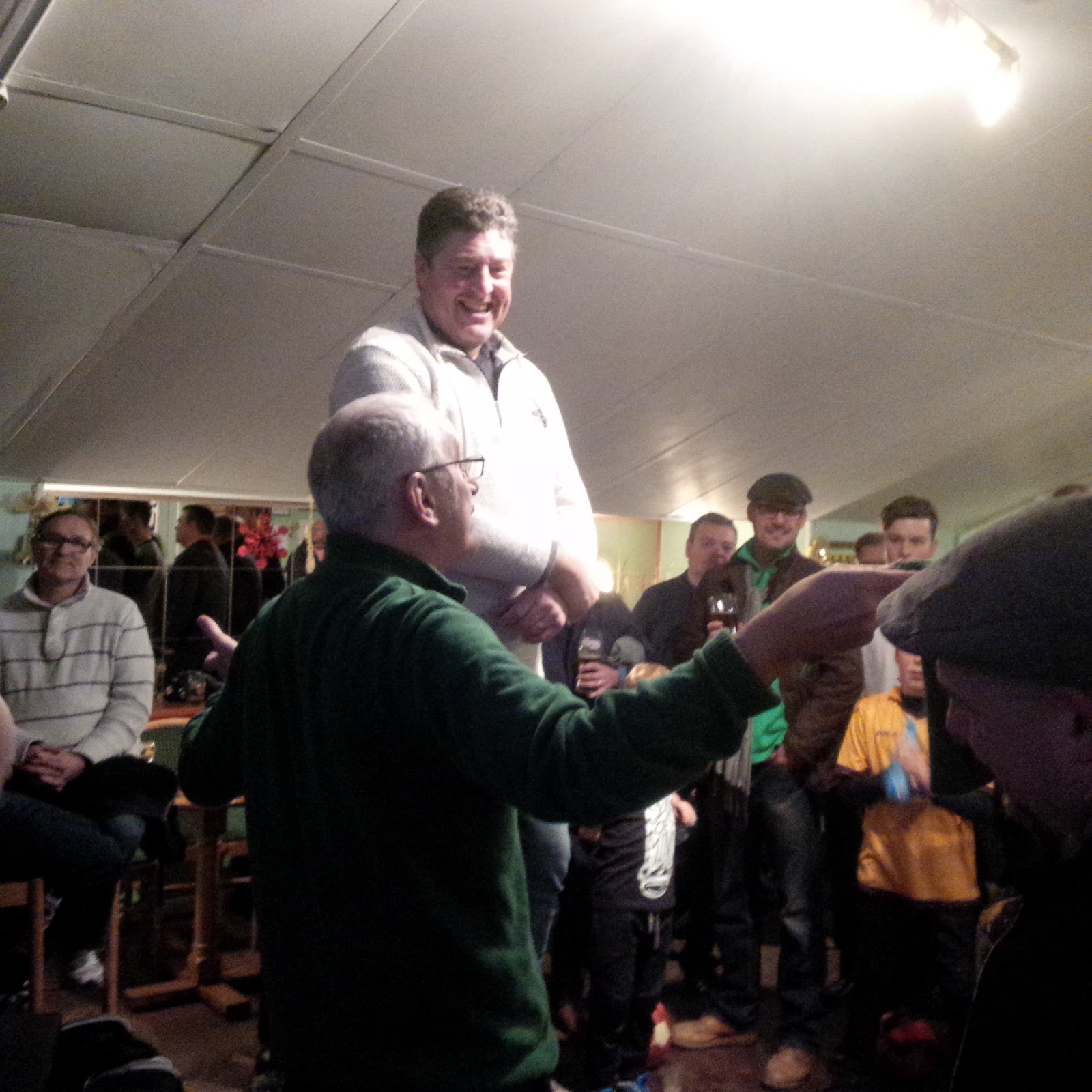 Perched on a chair.
Second in the league now and on a rich run of form with the big mo behind us. Happy Days. See you at Wealdstone.
Totts