Now we don't do this for the plaudits. Or money (Ha! If only!). No we do this writing about boozing and Non-League football for the sheer melonfarming love of it. And no awards or baubles or people blowing smoke up our arses is gonna change that in the slightest, oh no. Having said that though, we were just a little miffed not to get a nomination in this years Football Blogging awards.
You ungrateful bastards.
Now, to be honest, it's not that surprising really. Only a few mad people and curious folk really read this stuff and most of those just look at the pictures, so we're unlikely to attract the sort of attention that puts you in the running for such things. Still, one person did however take the trouble to nominate us, this we know for a fact. Mainly as that person was Dukey. And in every single category. Including 'Best Podcast' (the last vaguely audio based thing we did was THIS for fucks sake!) and 'Best Football Influencer'. Er, so yeah.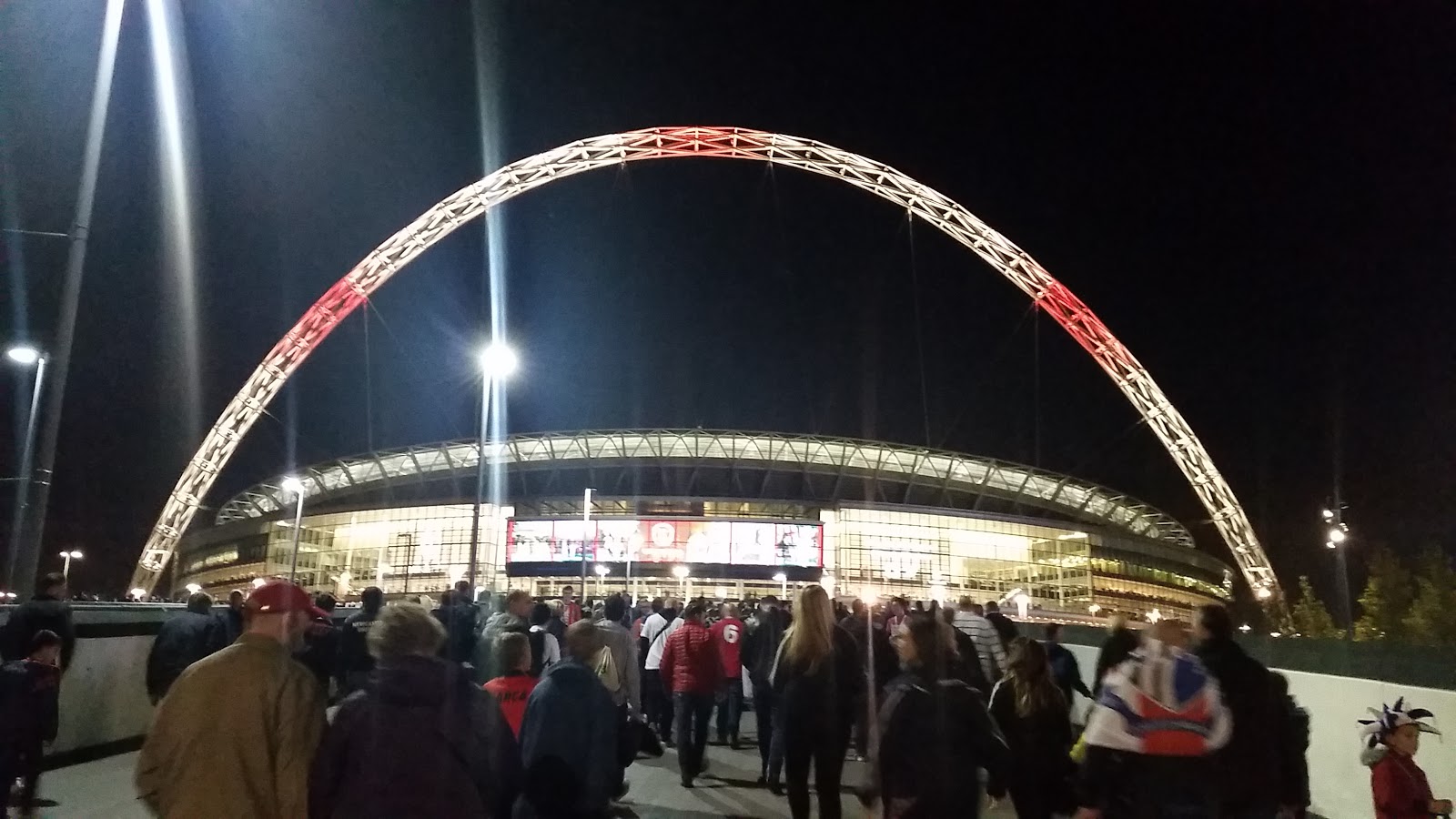 Looks just like Hemel Hempstead in the dark you know…..not.
Still, we note that fucking utter penis Piers Morgan got a nod in the latter category, so maybe there's hope yet for dickheads like us?
This week, we're back to the the romance of the cup. And if you follow us on twitter you'll have noted the sheer delight at the fact our win over Stortford rewarded us with the so-romantic-it's-practically-Mills-and-fuckin-Boon trip to Hemel Hempstead. Wow. Be still our beating hearts. I mean, it's only the third visit there in 3 seasons in FA Comps so thanks for that oh great FA overlords of football. Twats.
Now normally with such a plum tie to attend, I'd be tucked up in beddy num nums nice and early so I was fresh as a daisy for all the Magic the FA's premier sponsored by an Airline knockout cup competition could possibly throw at me. But then I realised it's Hemel, it's a dump and it'll probably be disappointing. So I took a POETS at work and met with up with Simon from the parish of Weston who is in the big smoke a day early before his boy's big tie at Finchley so he can take in the England game at Wembley. And he's dragged me along.
I hope that twatting 'band' aren't there.
Sadly, they were. Although they largely kept quiet as the deadest of dead rubbers was played out in front of us. Perfectly summed up why I stopped bothering with internationals really. Zero atmosphere and boring football. And that's speaking as someone who was at games like Chile at home in '89 with 15,000 other people rattling round in a stadium that held several times that. Unsurprisingly, England see off a limited but earnest Latvian side 2-0.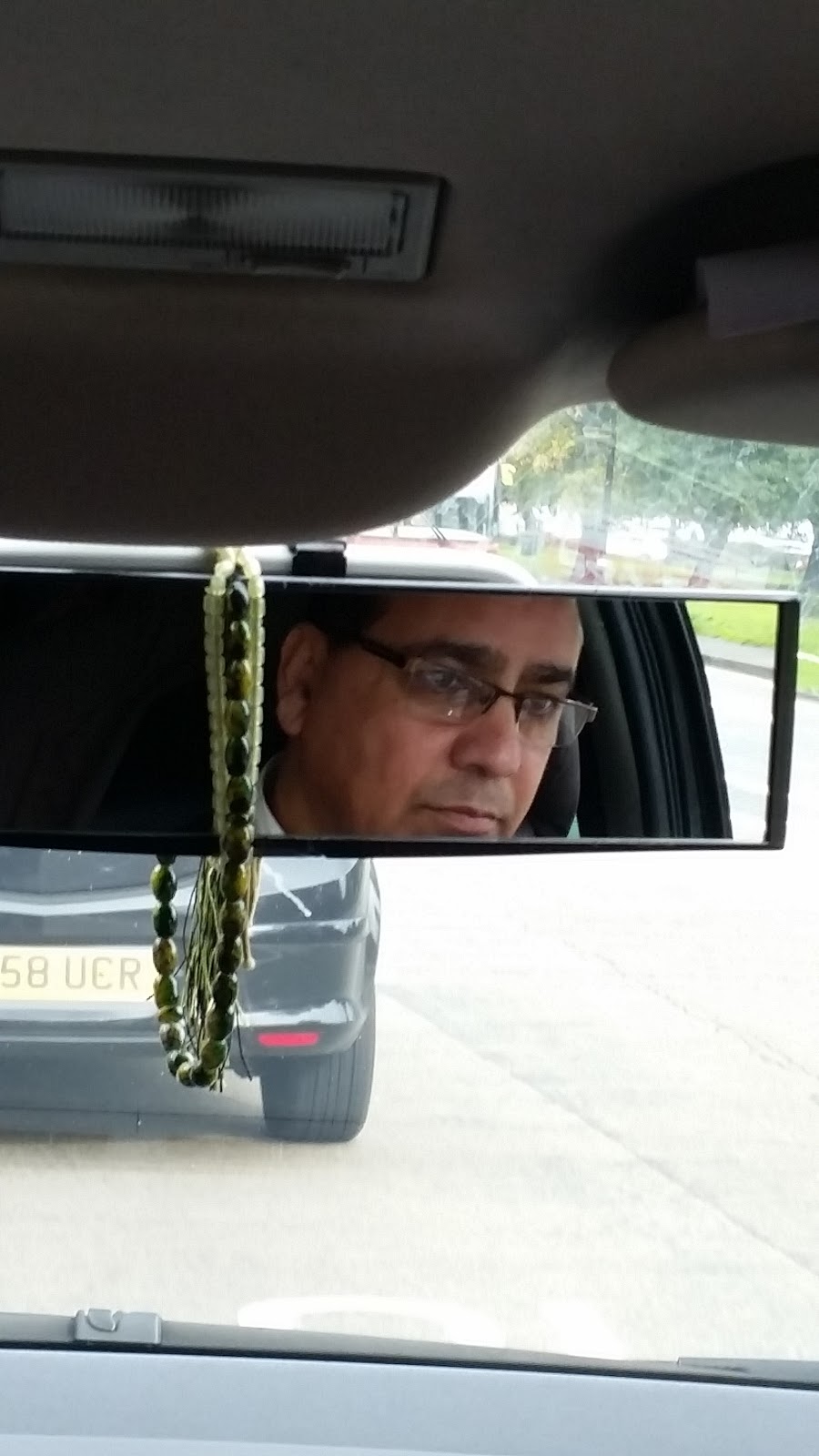 Fat Millsy cabs….
With our last weekend visit to Hemel seeing us ending up drinking in the street whilst waiting for a boozer to open, we decided that this time we'd have a little lie in and instead hit the Euston area for opening time for a few pints before catching a late train up and heading straight to the ground. At Carshalton I find no Dukey, so make a quick call to make sure he's en route. He is and I take the opportunity to snag us a couple of cuppas for the trip. On the platform, we find Marky N waiting. The U's gatemansteward joining us for a rare awayday. The train is on time and the usual faces await. Although we're short Nick the Taff as he's off in Bosnia doing Taff things and no Wardy, who's no doubt sat in waiting for Chalmers to come round and do his hob.
The train up to St Pancs is the usual mix of natter and bullshit with everyone on good form. Mark tells us all about his fun afternoon from last week dealing with the Hemel 'Ultras' who having had their drum confiscated, chucked a tantrum, were generally unpleasant and kicked the fuck out of the back of the GGL terrace. However, it seems loads we're far more amenable after robbing a point and offered to buy him a pint at the cup game. "That's why he's come along!" crows Dukey. "He's going to get pissed for free! I bet he's only got a score in his wallet!". We tip out in London with enought time to stroll up the road to Euston and find a public house that's open and serving. In the end, we stumble into the Royal George and get the day started properly. We're soon joined by Simon from Weston, who admires Marky's chocamber checked shirt, although he corrects him on the colouring. "It's Oxblood & mustard actually". This of course has everyone ripping it out of him in double quick time.
Feeling the effects of the previous evening's beer and slap up dinner, I take my leave and head for what Dukey would call, a game of Angry Birds. Now, the first rule of going for a sit down is always check the availability of paper, even before you check the stall door locks. Well, guess who failed on rule one? Schoolboy error Taz old son, schoolboy error! Even worse, there is actually paper, but it's locked in a little plastic box and can only be obtained by pulling it out of a small hole in the front. Just as I start contemplating checking my wallet for receipts I no longer need, I have a genius idea. Let's just say that after some fishing around with my keys in the small dispenser aperture, enough paper has been extracted to allow for adequate wiping. Disaster averted. Needless to say, having returned to the bar, I find that most of my colleagues were already aware of the difficulty in obtaining paper from said dispenser and they find my distressing plight most amusing. The set of utter bastards. Still, Steve then distracts the party by showing us the bill from his birthday nosh up during the week that contains a bottle of plonk at 115 nicker. Typically, Dukey is more appalled by the 4 quid charged for a portion of mash!
We've soon drunk up and are stumbling across Euston station forecourt to reach the Bree Louise (or the 'Bree Lousie' as one sign outside called it). Now normally here, we order some vile, rocket fuel strength apple based drink for Dukey the 'Cider drinker' and watch him screw up his face in disgust when he takes his first sup. Sadly, Belly takes charge and gets them some rather watery looking stuff that's apparently 'only' just under 5%. Booooring! We have a couple here and say our farewells to Simon as he begins his trudge to Finchley. I make sure he's fully aware of the fact he has just several Northern Line stations to negotiate to get there as he's fankly fucking shit at finding his way around the big city.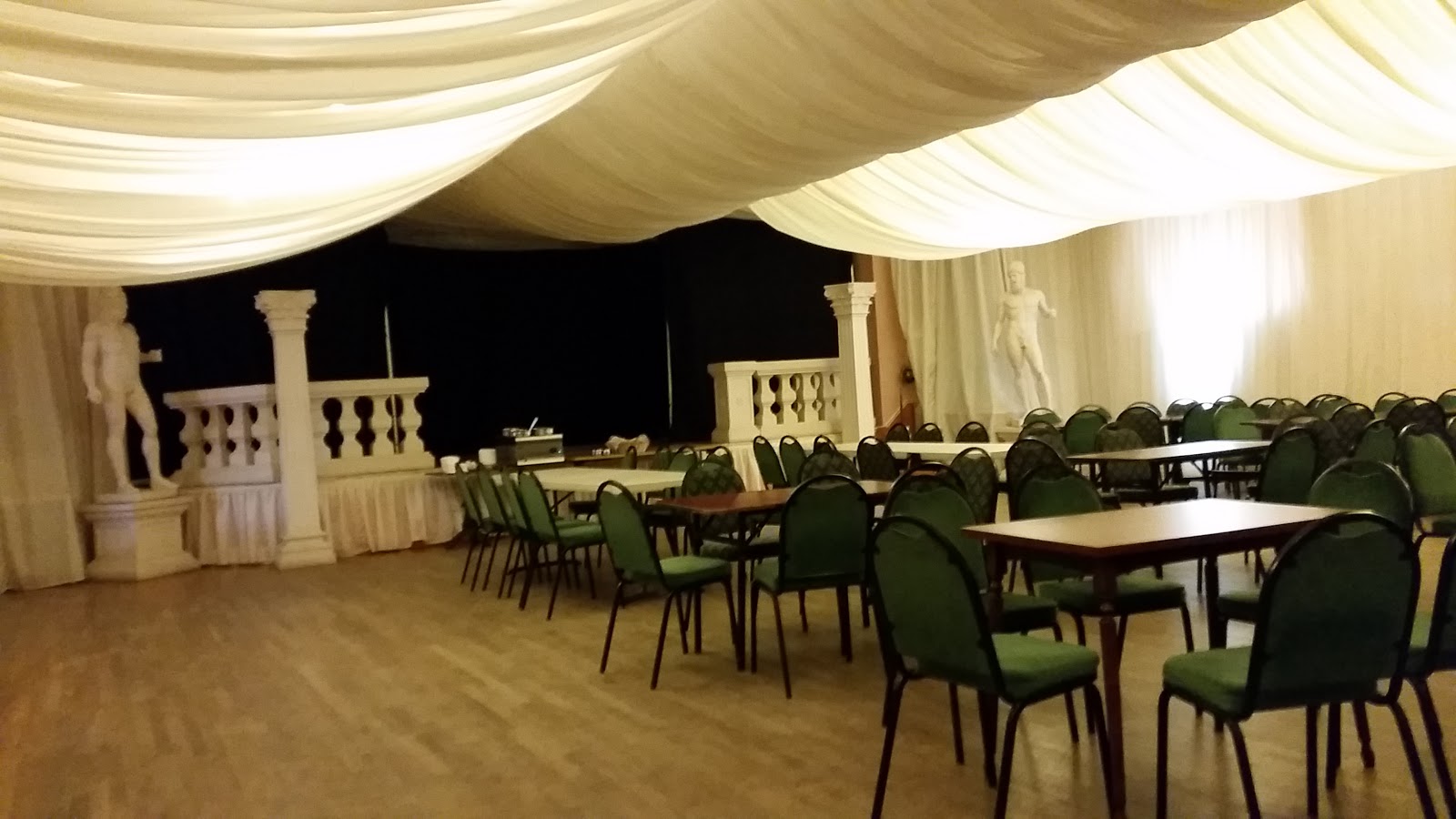 Every Non-League club should have Greco-Roman decor.
Naturally, having gone to all that trouble, I get a text off the soppy git as we're wandering back to Euston for our own train, telling me he's found himself back at Paddington! I dunno, these bloody country folk. It just all gets a bit too much for them sometimes.
As we only have a 30 min train journey, everyone grabs a sarnie & a bottle for the trip up and before we've really had time to upset any fellow passengers with our absurd, nonsensical chatter we find ourselves outside Hemel station. Which is actually about as close to Hemel Hempstead as it is the moon. That'll be time for taxis then. Football please cabbie! To our amusement, our driver looks like a fat faced, slightly balding version of a very recent SUFC secretary. We'd name him here, but that would be a terrible thing to do. So don't worry Millsy, you can remain un-embarrassed.
Oooops.
We duck into the bar for a quick snifter before kick off and spend our time in the odd Greek themed rear bar confusing the shit out of the locals queueing system by standing vaguely near the serving area. Which suits us fine, as we can't stand queueing at bars. Mark also takes the opportunity to reacquaint himself with some of his new friends from last weekend. Sadly though, none are forthcoming with the multitude of beers they'd promised for being dicks. This makes our gateman-come-steward very sad indeed.
Worner, Amankwaah, Wishart, Downer, Cooper, Collins, Bolarinwa, Eastmond, McAllister, Fitchett, Stearn. SUBS: Fleetwood, Dundas, John, Spence, Beckwith, Shaw
Let's be honest, the first 45 ain't a classic. We start brightly and for the first 10 minutes it looks like we're aiming to control matters. However, Worner has to palm away a header at the back post before Hemel's Manuel Neuer wannabe sweeper 'keeper has to do similar from an Amankwaah header. Hemel are more into the game after this and we start looking a bit leggy and drop deep again. This leads to not closing down the keeper as he comes well out to launch one upfield. This of course finds an attacker, the ball is pushed through the backline and then as a goal looks likely, the fella pops it back to the edge and a lurking red shirt rifles the ball across Worner into the far corner. 1-0.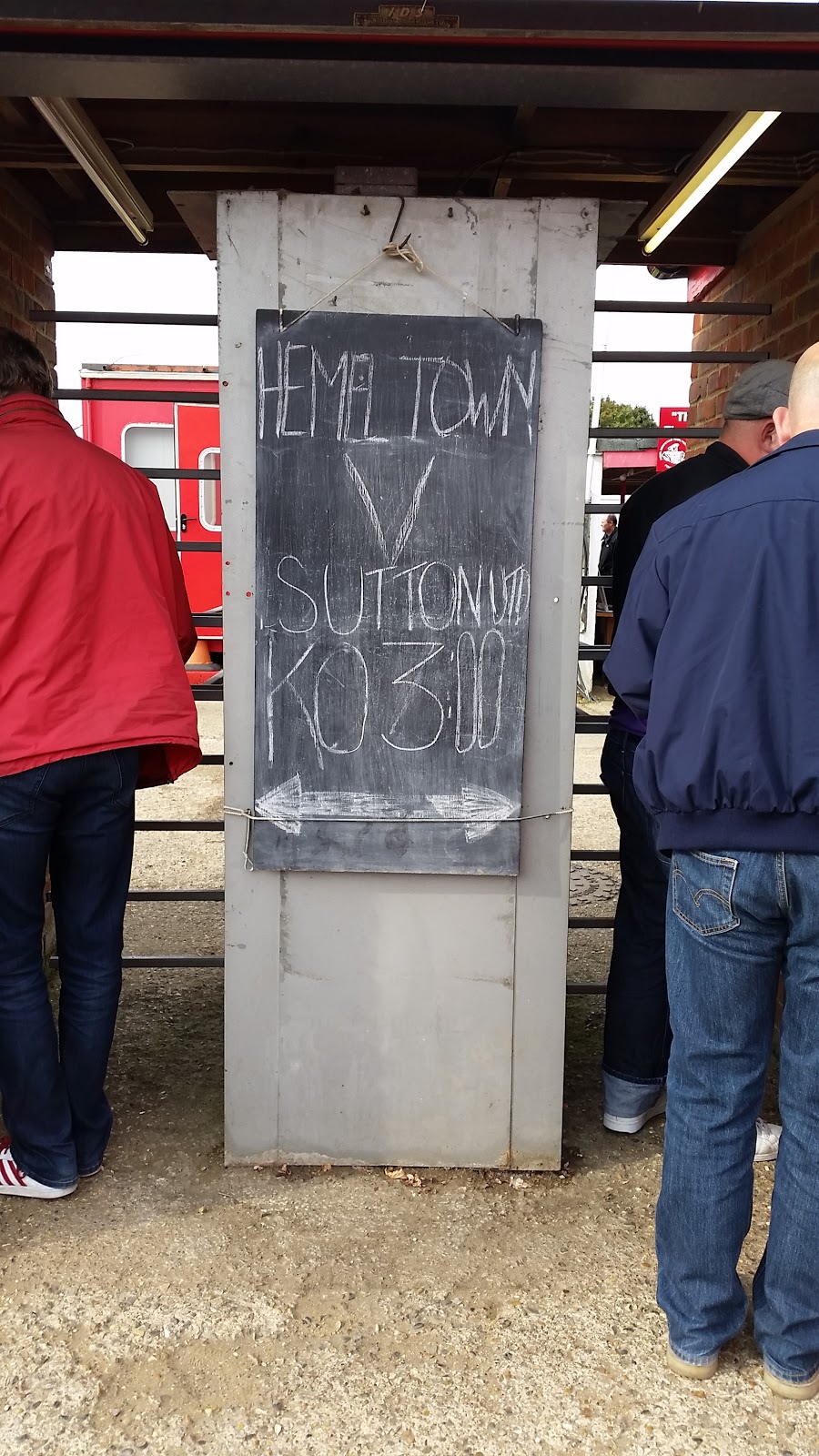 Decisions, decisions….
Eat your heart out Jordan Parkes. You bastard.
From here, we're not having much impact. Bolawinra and Stearn have hardly had a kick and without our wide men causing problems, we're not having much impact on proceedings. Suddenly having looked comfortable, Hemel go a bit mental. Stearn pops up and fires against the keepers legs, the home side have one of their subs booked for a bit of time wasting that makes even a couple of our many cautions this season look positively worthwhile and then their 2 escapes with just a yellow after chopping down Tombo about 5 minutes after he's knocked the ball past him and chased it into open space. It's not even a cynical trip, more a ugly chop at knee height.
Fortunately we get to the break with no further damage and head for the newly seated bar end of the ground to await the second half. Well, I do as I have flag duties to undertake. The others head for the bar, Mark no doubt hoping for one of those many many pints he's 'owed' by the locals. Speaking of the locals, the first half saw us serenaded by the home fans doing a great rendition of "Now That's What I Call Ultra Chants" Vol 5. My favourite however it a rendition of an old classic. "What do you think of Sutton? Shit! What do you think of shit? Sutton!" but this is then finished with a bizarre little exchange of "Thank you! You're welcome!". Polite chants? Whatever next?
Despite hoping for a 2nd half improvement, we start slowly and their annoyingly tricky little no.10 takes advantage of some static defending to find himself with a sight of goal. Thankfully his eye is out and he fires wide. From here though, we pull ourselves into the game and with Bolawinra and Stearn both starting to get touches. Then almost from nowhere, we're level. Tombo clips a ball acrossfield, Stearn takes a touch, cuts in leaving the full back standing and smashes a shot into the top far corner. Fucking get in my son! Naturally, we're a bit made up by this development and Ross seems quite pleased as well.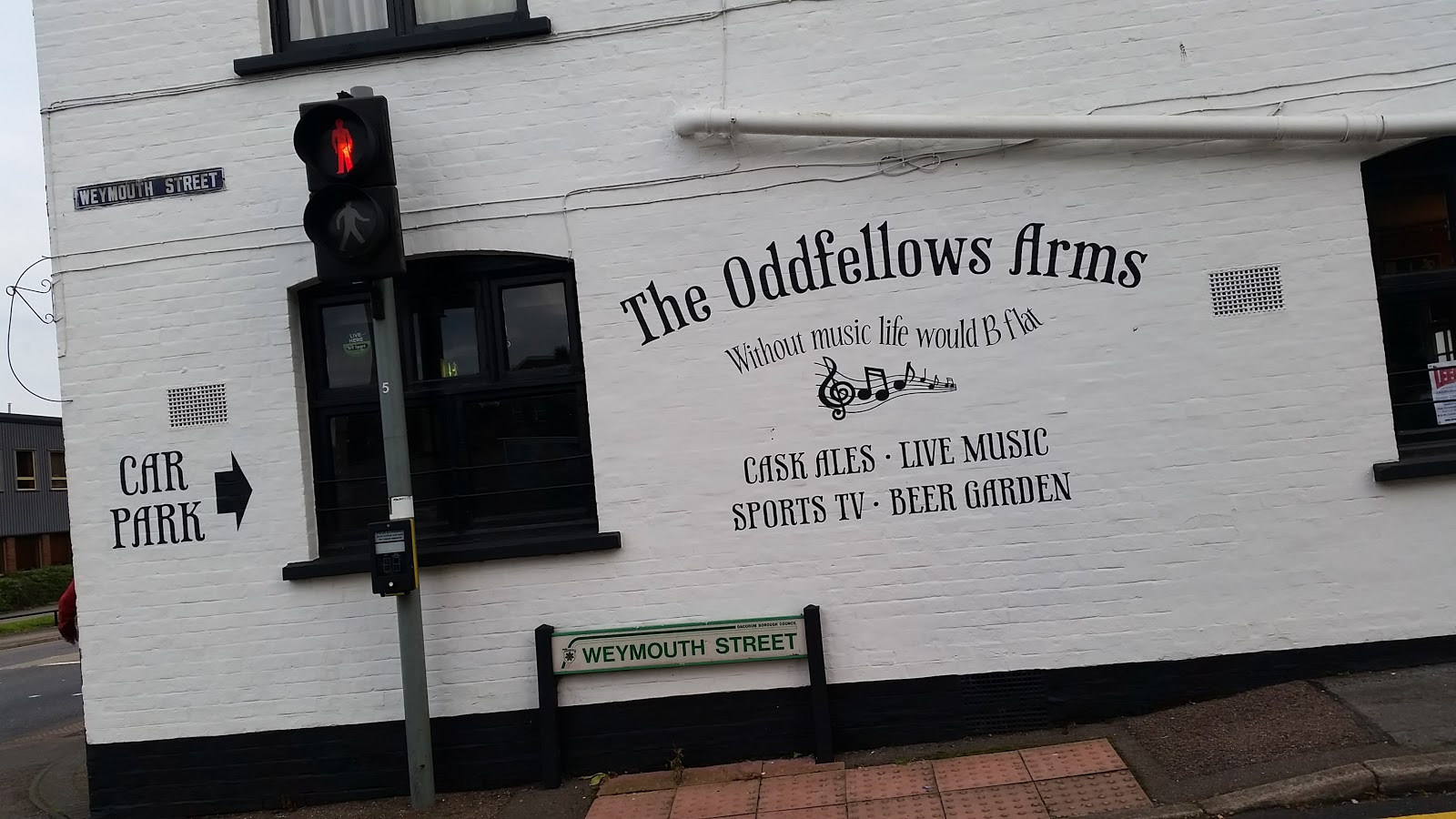 A street our Dorchester friends would appreciate.
As the saying goes, goals change games. And this is no exception. For the next 20 mins, we're well on top and suddenly there's space and our wide men are causing problems. Several times Ross and Tombo send balls skidding across the 6 yard box from the flanks, but each time they're either desperately cut out or just inches out of reach of Macca & Fitch sliding in. The best of the lot falls to Fleetwood who replaces Fitch with 15 to go. A ball into the channel gives him a great sight of goal, but he's not quite set for it and has to take an extra touch. With the shooting chance gone, he squares to Stearn whose shot it blocked.
Hemel finally get a bit of a grip back on the game as they introduce some fresh legs and we're looking all set for another fucking meeting on monday night. Then with almost the last kick of the game, we switch off from a deep ball in. It finds it's way to the back stick and Worner has to be out like a shot to block the effort. Thank fuck!
So yeah. Hemel again monday.
We decide to skip the bar and its Greco-Roman decor and instead blag a couple of cabs from the handy cab office right outside the turnstiles. Pub time! We're soon back in the Oddfellows Arms near Apsley station. This place suits us down to the ground as it has beer and a decent jukebox. The latter is soon packed full of our pounds and delivering many tunes to our liking. Here the chatter once more returns to its nonsensical levels including Dukey asking Belly if he can mint him some coins "with tits on" (Belly of course working for a mint down in Kingswood) and old Derek being referred to as "Sutton's answer to Willie Nelson".
After a good few beverages, we head for Saino's over the road for nibbles and a couple of cans for the train home. Where on the way in, we see a local drunk that resembles former Sutton full back Richard Skelly stumbling out with his cans of cider. We don't think it WAS Richard Skelly, but you can never be too sure! Nibbles are sorted and Dukey and myself are the last of the group to head for the station. As we trot up the stairs to the platform, Tom recalls our last visit around a similar time of the year where Mr X had decided to purchase a Halloween mask and hide in the bushes jumping out on random people. "Do you reckon he's gone and got another one?" I ask. "Yeah, probably" mutters Dukey, just as some fucking imbecile in a Frankenstein mask and Sutton United jacket leaps out of a bush.
"Stupid cunt" we both mutter as we head for the platform.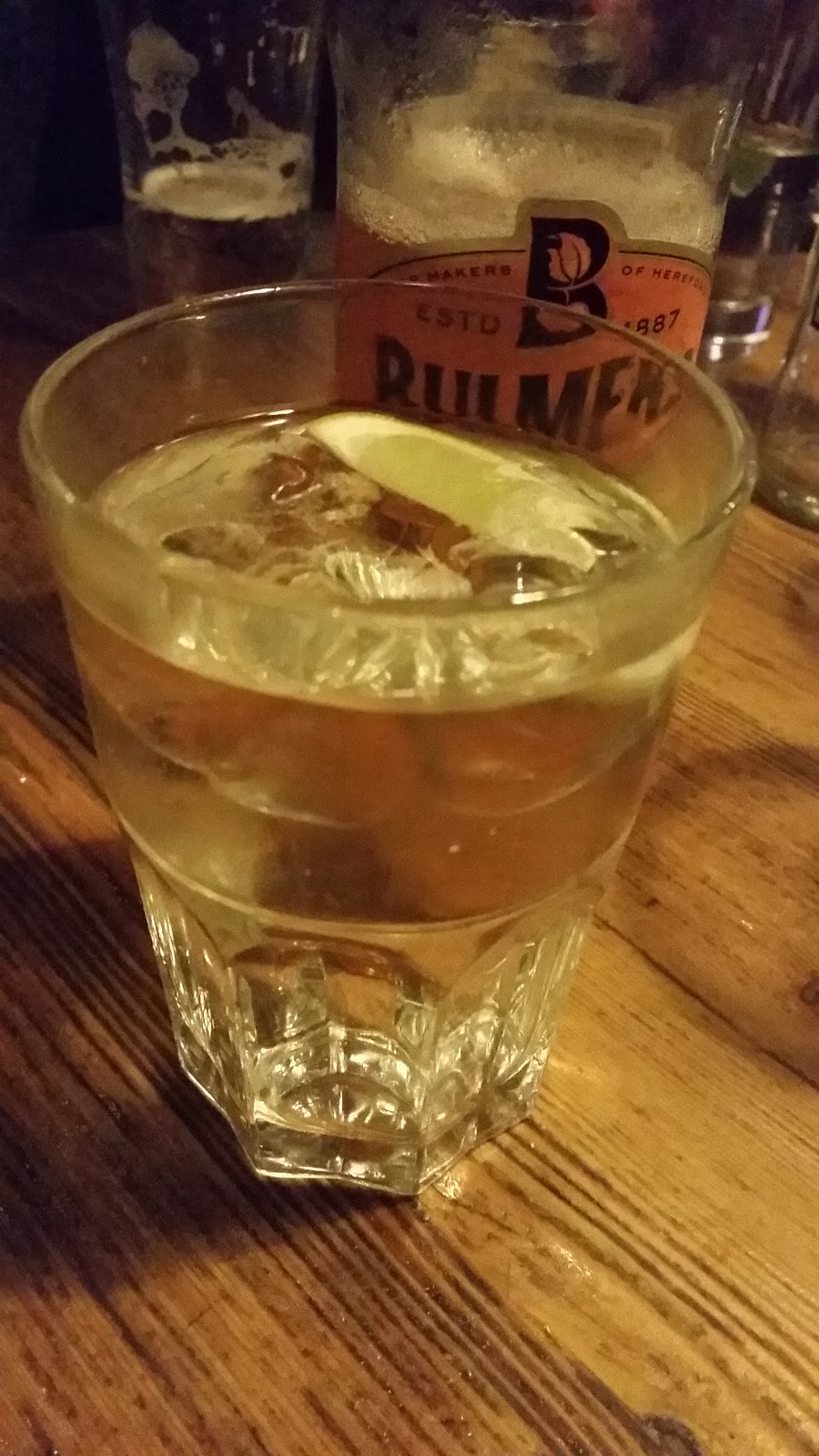 One for the road….
We head back through town before finding ourselves back in the familiar surroundings of Victoria. Derek & Ray head off homewards with Belly while the other greedy sods amongst us partake in the station spoons before heading to the fast train back to Sutton where O'Niells awaits! The end result is much like every other weekend we end up in Sutton's premier Irish themed watering hole. We booze until we can booze no more and stumble off into the night in search of cab of the mini variety to transport our pissed up carcasses off home to Bedfordshire. Sadly, the intake is not enough to blot the thought of yet another meeting with Hemel fucking Hempstead in 48 hours time.
Must try harder….