Shut the front door. Stop your grinning and drop your linen. It's only the Duke's 100th tale of Gandermonium's continued battle with alcohol & Sutton United! In fact, such is the joy in my ticker, I feel a song coming on. So let's get down to a good old fashioned country hoe down and repeat after me (whilst drinking what ever you can get your hands on of course)….
Let's all go to Tescos, where Juan buys his best clothes. Da da da da, Osshh! Da da da da, Wey! His shoes are very nifty, they only cost £1.50! Da da da da, Oi! Da da da da, Yeah!
Now, after all that excitement I might need to sit down for a little while. Now where we? Oh yeah, A tale of our little trip to the rollin' hills of Somerset.
With the first train due at 0811hrs from a cloudy Carshalton station, I planned to give myself plenty of time to get there. Of course I woke up late and was pushed for time when I left the house. Forgetting my phone charger (a vital bit of awayday kit), I had to rush back and pick it up. Halfway towards the station it dawned on my that it was rather pointless remembering my phone charger when I hadn't fuckin' picked up my phone! What a fuckin' idiot! Then again, you can hardly ever get any signal in Barf anyway. That's my excuse and I'm sticking to it.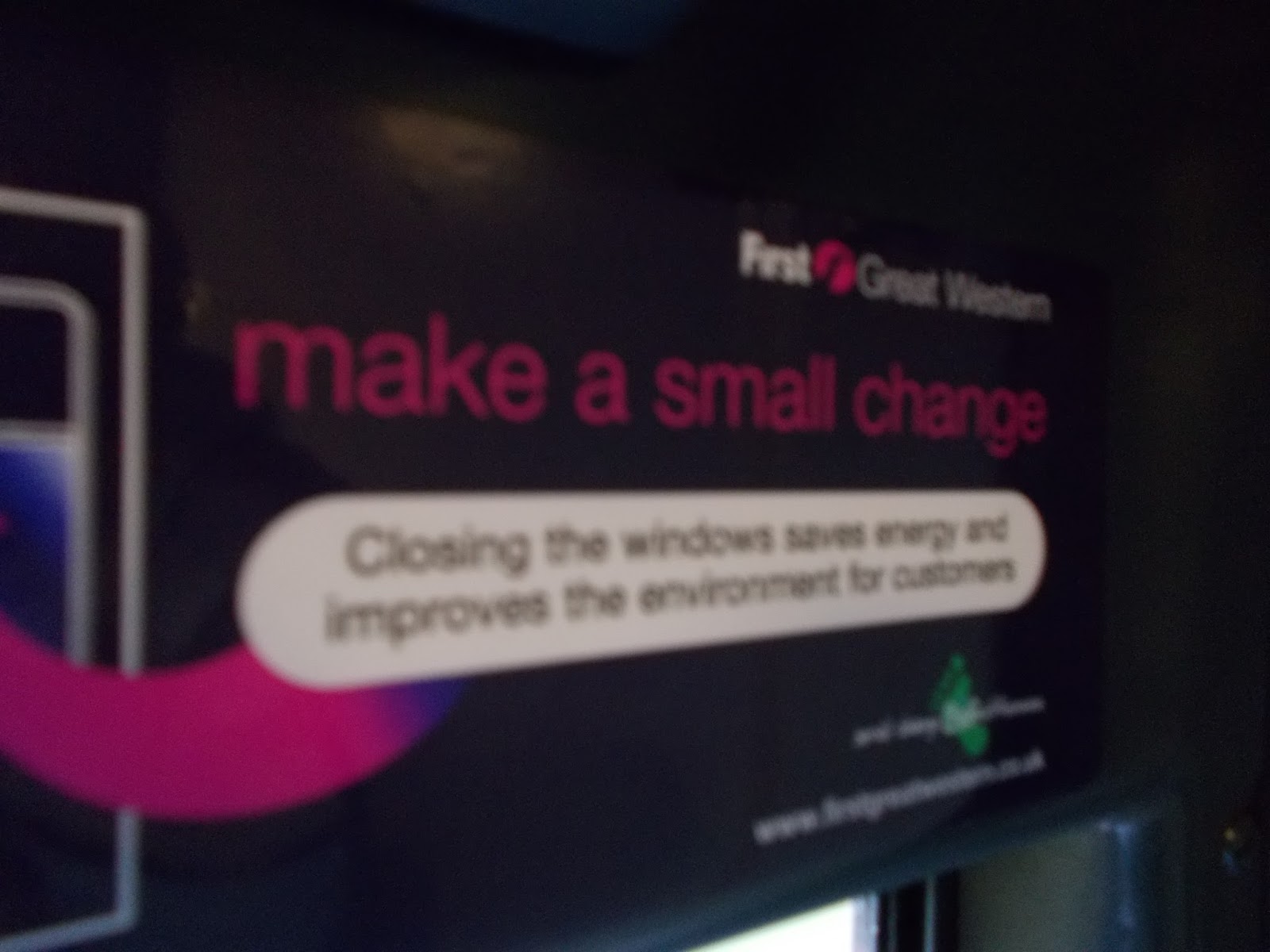 Bit blurry at that time of day innit?
Seeing Taz outside and the Williams' on the platform, we awaited our carriage. On the train was the usual boats. Also making the trip with us were Mr X, Sean & Indy. The trip up to town was for once very quiet as we discussed the fact that we seemed to be away every Saturday lately. Looking further ahead we could see that depending on cup results our next scheduled Home match at GGL could be Havant. In five bloody weeks time!
As soon as we got to Farringdon we noticed something was amiss when we saw barriers over the entrances to the underground sections of the platform. Apparently there was to be no tube for us from this station then! With a bit of quick thinking (I know I know), we jumped back on the train we'd just got off and headed towards King's Cross and took an alternative route towards Paddington via poxy Oxford Circus. The firm sending Taz ahead was a good idea as it turned out that he would need to print out nearly 50 tickets for the journey from the machine. That Split tickets site might save us a few bob, but being a professional recycler, I do worry about the impact of such a waste of resources as all that paper.
With the train very busy, some of us were forced to stand for the whole journey. Of course, the best place to stand on a train is obviously the bar and that was were you would find myself & Mr X, acting all cultural whilst we failed miserably doing a crossword in yesterday's Evening Standard. It probably didn't help that I thought most of the answers were sexually related. Still can't see how 6 Across "Disappointment" (5 letters) was not 'Fanny' though.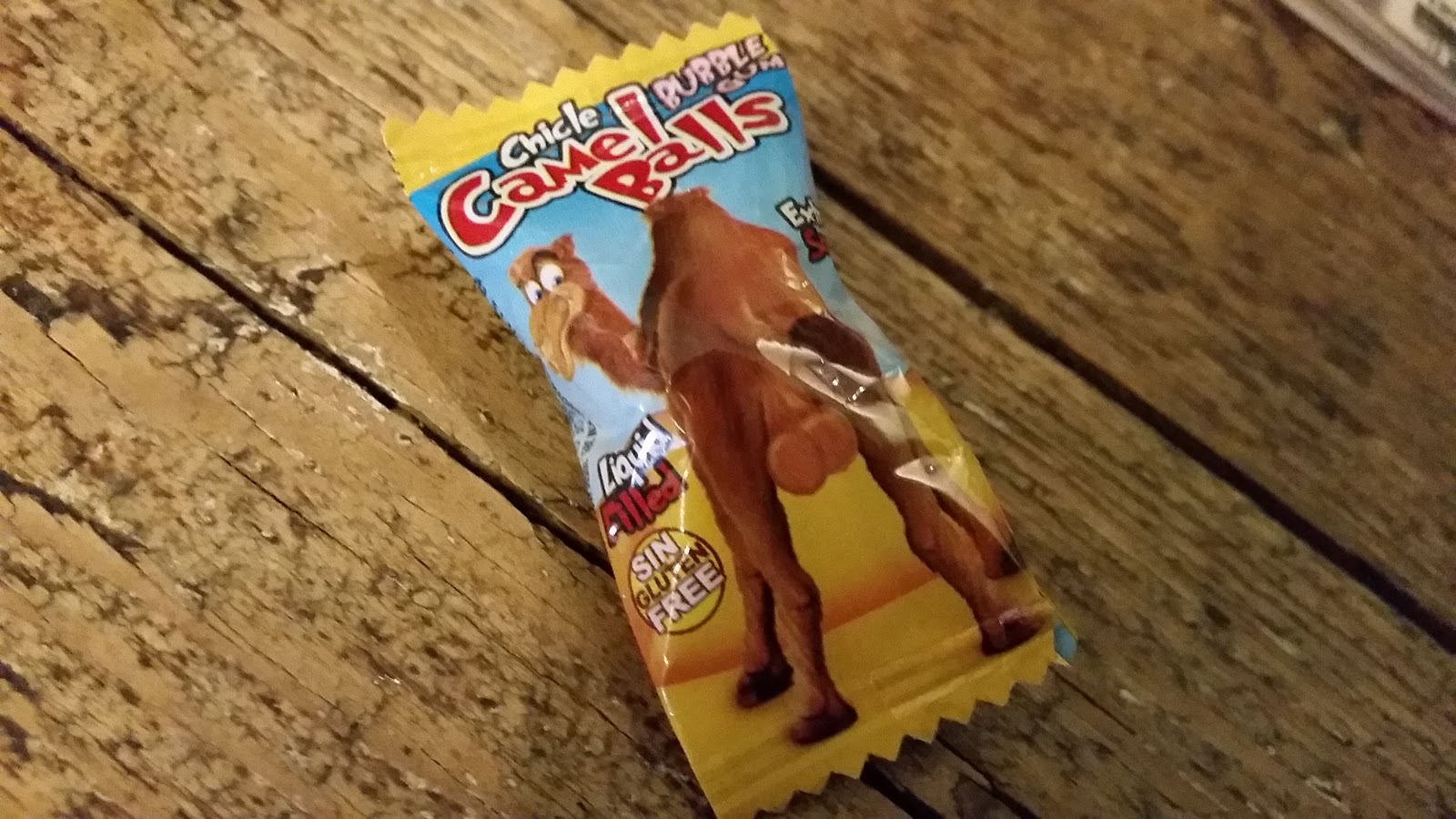 Balls
Instead of the usual first stop in the 'Spoons. We instead headed more towards the egg chasing ground and a boozer called "The Huntsman". Sadly, plastic cups & Egg Chasers prevailed throughout, not our scene at all. It was here that I revealed to the mob what I had in my bag of mystery & produced two items in my possession. The first was what the title of this blog is, simply put: Liquid Filled Camel Balls (not too sure what happened to that by the end of the night to be fair). The other was a classic football book circa 1979/1980. Apparently, in this world it's still 2pts for a win and cards are only shown at internationals!
After another stop at a very small boozer that had standing room only (me & X not having sat down now since Farringdon!), the topic of the conversation moved to the fact that during the week I'd seen the terrible song by Twenty Fingers featuring Gillette. An absolutely fuckin' shit effort that had infected my brain. Several times throughout the day you would find me mumbling the words "Don't want no short, short man…"
Next on the list was a pub that we had tried the year before, The Raven. I must admit the pork scratchings in here were immense. They were really just more like big bits of pork crackling you get for a roast dinner, fuck me it was good. By this time we had decided on the idea of a Gandermonium style pub, possibly in place of the local Plough by the ground. Fuck knows where the money would come from, I think a lottery win was thought to be the most likely investor, but first one the list is a football specials train from West Sutton to Carshalton. Should we every play that shite again.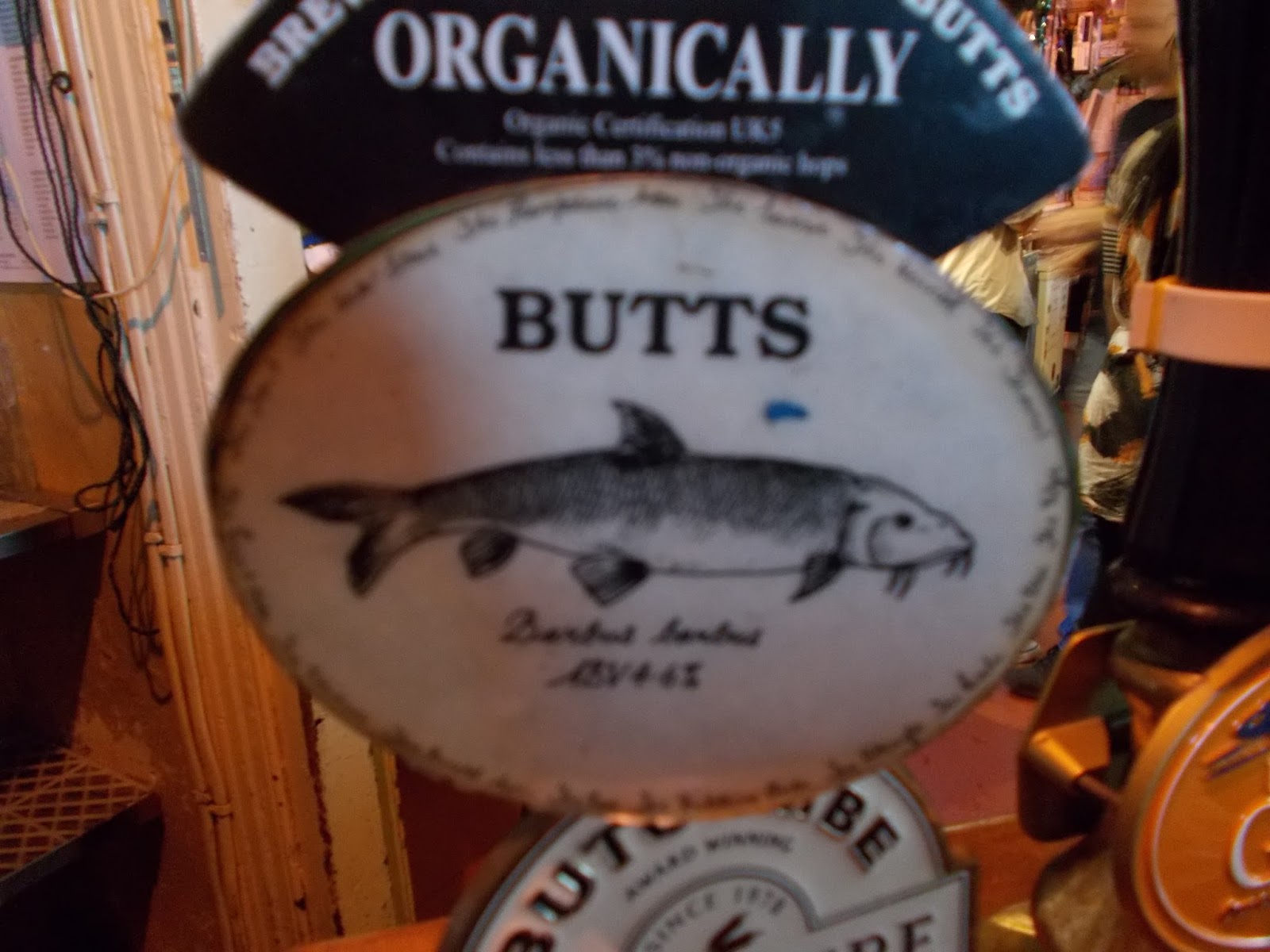 Snigger!
The final pub before our sherbets was The Bell. This seemed to be the most student pub that we'd frequented but it was good enough for a couple of jars. And finally Mr X & me finally got a fuckin' seat! Still discussing the Gandermonium pub idea, it was suggested that instead of the usual 'Duke-box' (geddit?) we would have a Blog-box where you could choose any of our blogs, but read out aloud by Sir Anthony Hopkins. Or was it Joe Pasquale? Who says that our trips are filled with nonsensical bollocks?
The bar at the ground, "Charlies" was next and a cheeky short was ordered before we made tracks into the ground. And another club that once again failed to produce a match ticket, must be the fashion these days. The one absolute must that you should have when you attend a match at Twerton Park is the Pepper Burger, its a cracker!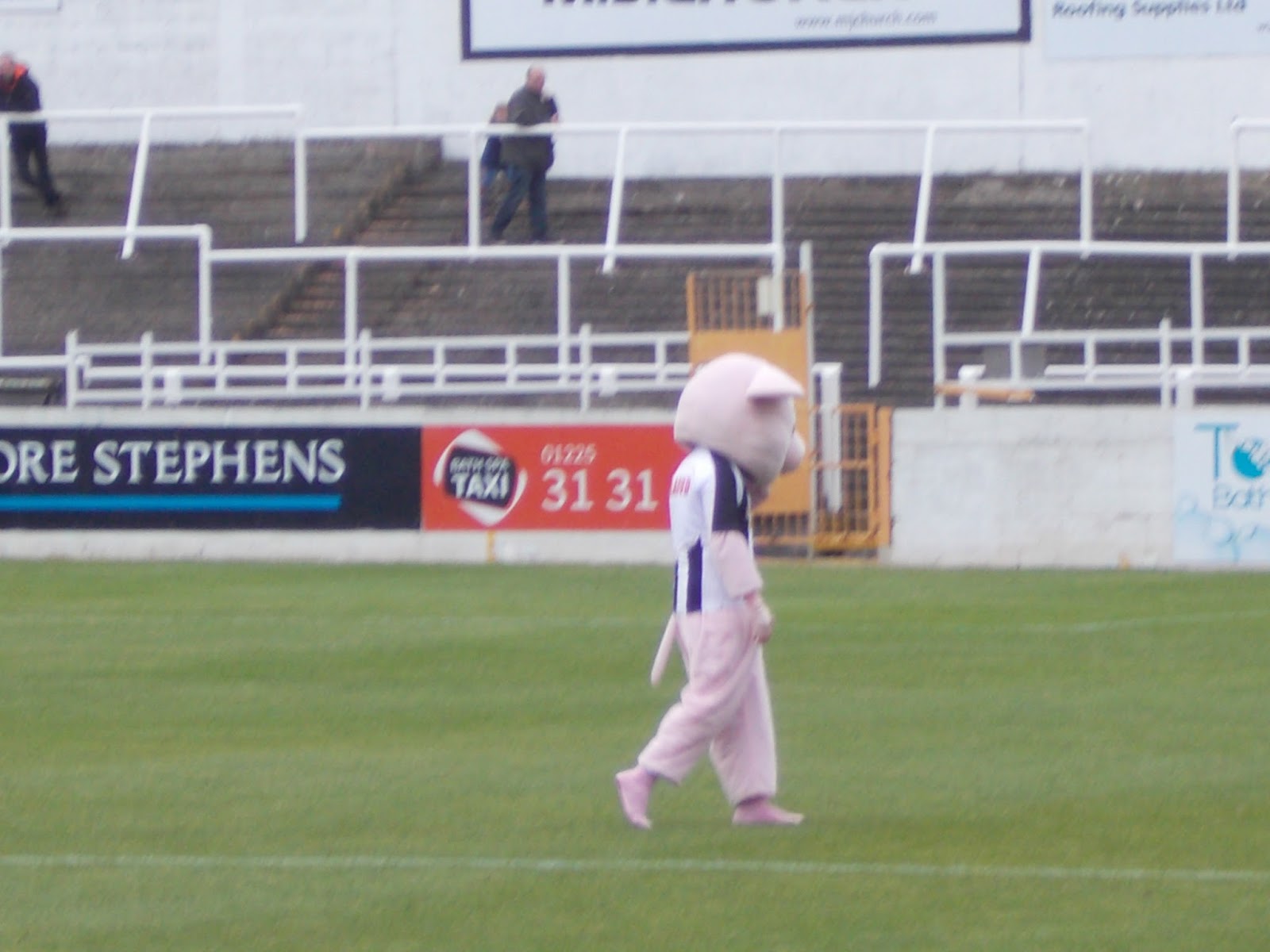 *Insert David Cameron based comment here*
Worner, Amankwaah, Spence, Beckwith, Eastmond, John, Bolarinwa, Gomis, McAllister, Fitchett, Stearn. Bench Warmers: Fleetwood, Dundas, Wishart, Cooper, Shaw.
It didn't take long for the action to start as Alvin grabbed his third goal in as many games and this one against his old firm. Taking the ball into the box from the left hand side, he set him self up to curl the ball into the bottom corner. 1-0! Five minutes into the game and we were ahead, but that was to last a mere couple of minutes before Barf were back in it.
With Downer & Collins suspended, there was a rare start for Louis John. And not much different from his loan debut for Met Police, he looked like his luck might be out. With the ball at his feet inside our own box he took too long and was just about to clear the ball when it was taken off his feet by a Barf player. Reacting too slowly he managed to catch the fella. The Ref (Adam Ricketts off Corrie apparently) points to the spot and the resulting spot kick equals the affair.
The fella who took the kick didn't last much longer and was forced to hobble off the pitch, having looked like he'd done his hammy with his effort! Following on from this saw 4 Days and the Barf 'keeper have a bit of miscommunication about the return of the ball. Let's face it, the geezer was a right wally! But he had a point about 4 Days 'shit beard'. Still the game seemed to even itself out from here, but with us still having the better of the play.
With nearly half hour played we finally got a break. Fitchett managed to steal the ball off a Barf defender well in their half and laced the ball up to a sprinting Eastmond who took it past two defenders with a lovely first touch and squared up to the keeper. As cool as a cucumber he give him the eyebrows and slotted the ball into the back of the net. 2-1! A well taken goal that set us off for a good spell of football and a couple of chances followed that could've put us out of reach by half time.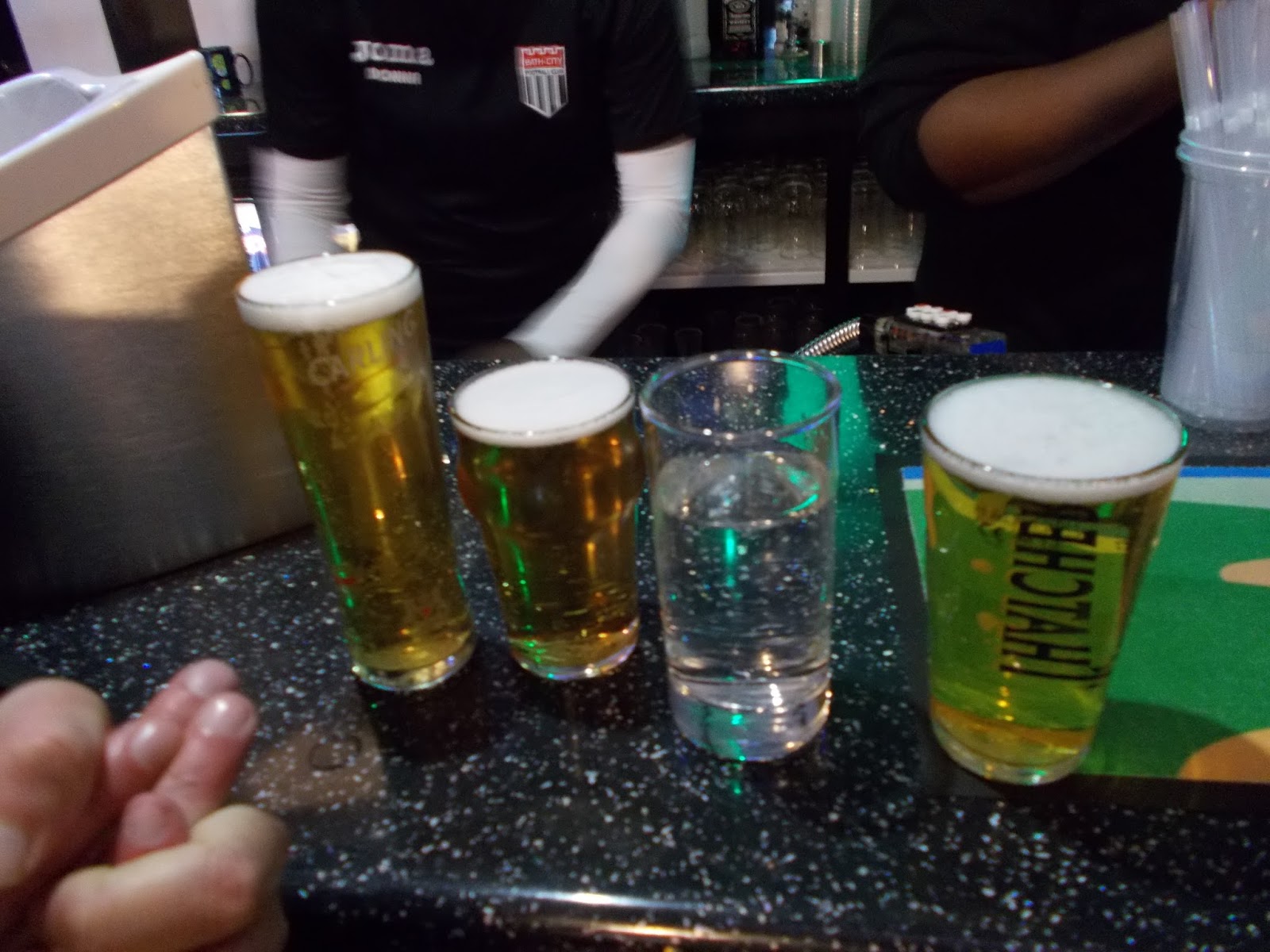 Indecision at work.
At half time, me and Mr X made our way back to the club bar for a refreshment. With me on half time round duty and not being able to decide what to get us both, I plumped for a varied selection that ended up with Mr X not only having a G&T, but three halves of the available larger on offer. Here news had reached us that little dyke Juan was attending a match at the home of the Nigel's. Sometimes that old man does worry us. Putting the Nigel's above a Sutton match, really? Hope he got some good train numbers.
Walking out to the start of the second half we saw Sutton on the back foot with Barf having two good chances to level the match early, only for Worner to once again rise to the occasion with a couple of good strong saves. With an hour gone Spence had to be replaced by Wishart at the back when it appeared that he jarred his knee in a tackle.
This wasn't to worry us when shortly we killed the game with a copy of the goal scored by Gravesend over a month ago. Not a copy of the Parkes strike but the fact that we thought there was a clear foul by Sutton in the run up! Either way the ref gave fuck all and the ball was knocked up to a McAllister on the front foot who steamed into the Barf box. Instead of the easier option of slotting it past the keeper, he selected to loft the ball over him into the back of the net. 3-1!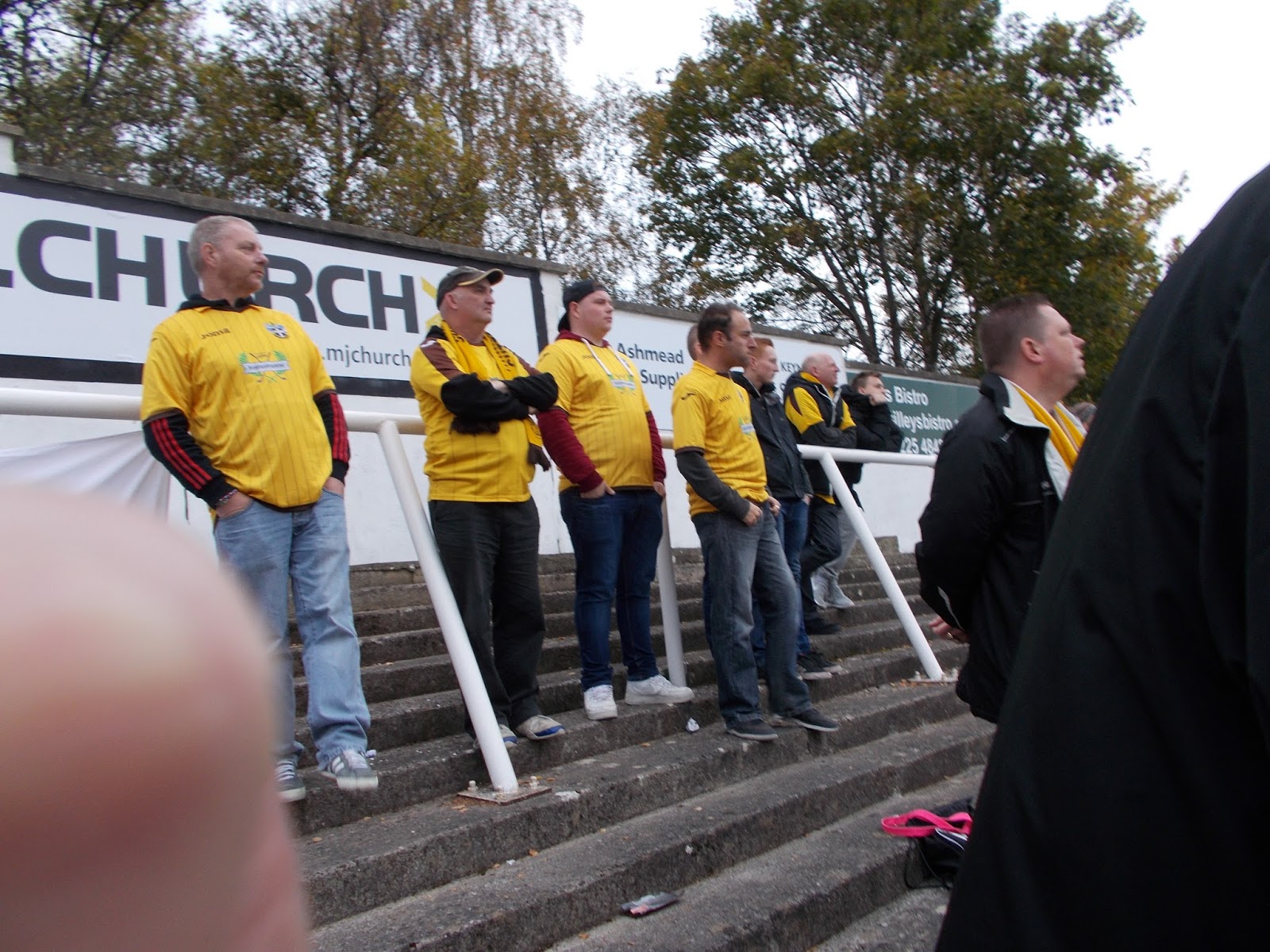 Massed Ranks
After Fitchett was subbed for Dundo, Sutton had a few chances to rub salt into the wounds. Stearn once again seeing a shot graze the post (another stat for OS) the best of the bunch. Not wanted to end the match like this, Sutton nearly shot themselves in both feet. First Wishart managed to get himself sent off with the softest of challenges in the middle of the park and Dundo then got a yellow for a much stronger challenge.
Bairdy was also giving his marching orders when he messed around with not giving the ball back quickly enough on the touchline. Cooper was brought on for Stearn and the last ten minutes were down to Barf trying to knock on the Sutton door. They did manage to get a goal disallowed and even had a strong shout for a penalty but we managed to hold on and claim the three points.
After the game and it was time to purchase the other halves of those half time drinks for Mr X. After checking on the scores & 4 Days watching some egg chasing we finally made tracks back into town, but not before Taz got it inside his head that Howard Wilkinson had died (Leeds obsessed that boy) and not Howard Kendall. The first boozer that we tried was the Pig & Fiddle. Unfortunately the place was packed with more egg chasers so we decided instead to head for the Saracen's Head just down the road. Several pints later and we were making plans to get out of dodge.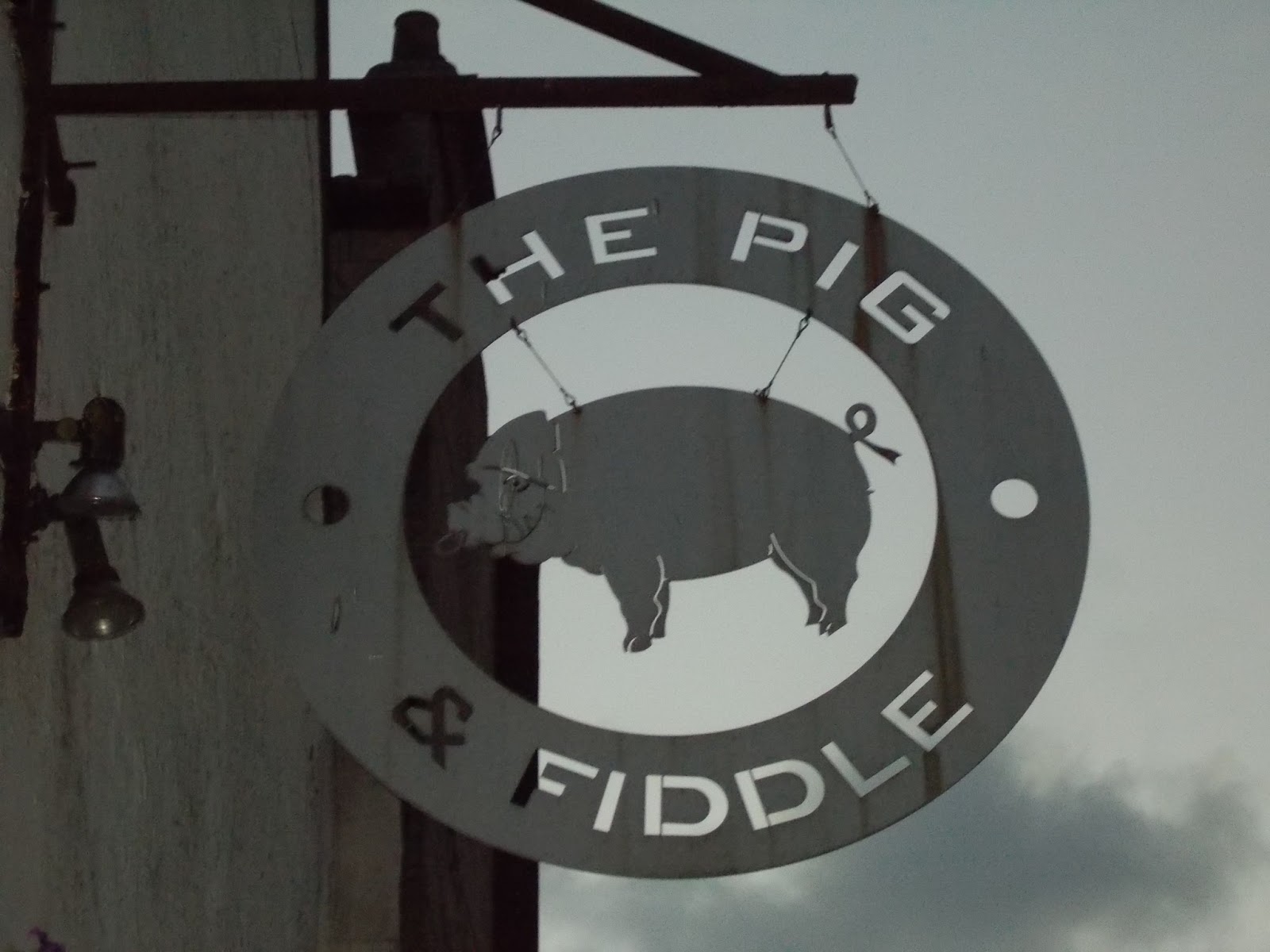 Packed.
With me & Taz on the vital KFC run, the rest were to find some alcoholic beverages. Even though the place seemed like a Argos store with their unusually complicated queuing system we did eventually grab our order and made the train with time to spare. As is always the case with these parts, the train was again rather busy and some of us were forced to eat and drink standing up the whole way to Paddington. I can't believe I parted with the best part of 35 notes just to stand bleedin' up there and back! Still a rather amusing photo of goalscorer Stearn raise a wry smile with everyone.
Making it to London and navigating the underground, we were soon enough at Victoria with three minutes to our next train, result! Of course, by now my bladder was full and I did think that my chances of a toilet on the train to Sutton were limited. But bloody hell there was one! Nearly twenty minutes I spent in there. Not by the actions of my weak bladder but by some little twerp who discovered that you could control the door action for the outside. Still he found it funny.
Back at Sutton there was only one place to go and you know we like a little nightcap. That lasts over two hours. We were joined by Southampton Steve who had arrived from his trip southwards and the beer flowed continuously, there was also time to leave me several pointless voicemail messages as reward for forgetting my dog earlier and have a couple of coins dropped into my pint. We're back in action on the road again for the cup next week, but the real question is that as there is nowhere to drink in Aldershot, so where will the Firm end up?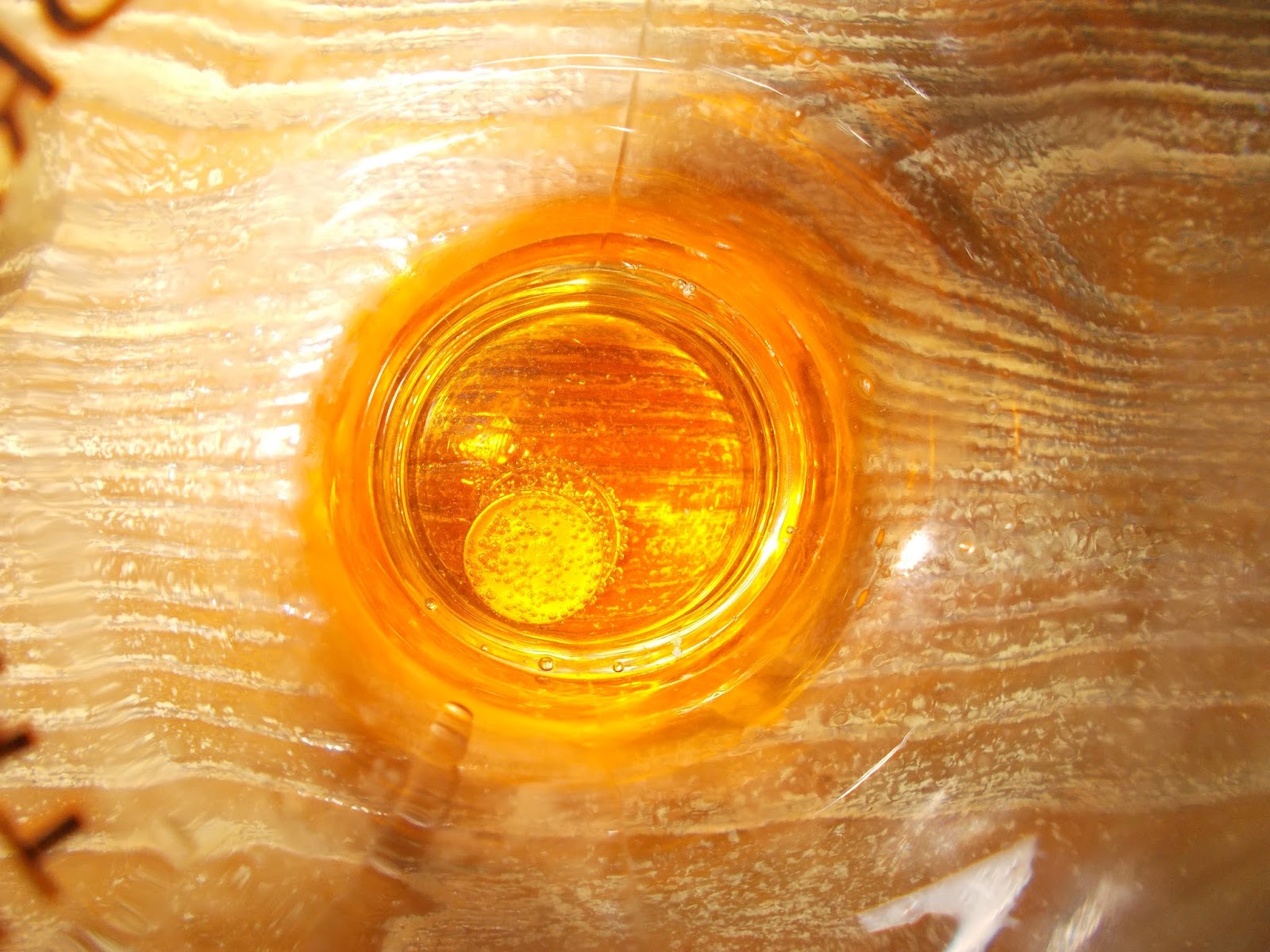 Cider tunnel vision….
Watch this space…
Duke
Att. 587
Random fact of the Day: Mr X doesn't like subtitles apparently.