Occasionally, once every so often, when the planets are in alignment we here at Gandermonium are forced to scrub ourselves up, brush our hair, put on some clobber that isn't an Amber football shirt and jeans and go to do adult stuff. Which as you've probably guessed by now, isn't our specialist subject. We do not adult well. Adulting, we are not good at.
So it was joy and also not a small amount of horror that greeted the receipt of an invitation to the nuptials of crew member Burgers and his lovely lady Rebecca. A wedding? Erm, that can't be right. We're pretty sure they've met us and well, we're not the sort of twats you want at a special event like that. It's bad enough having to ask all those family members you can't bloody stand without having some hairy arsed pissheads littering up the place, decimating the free bar.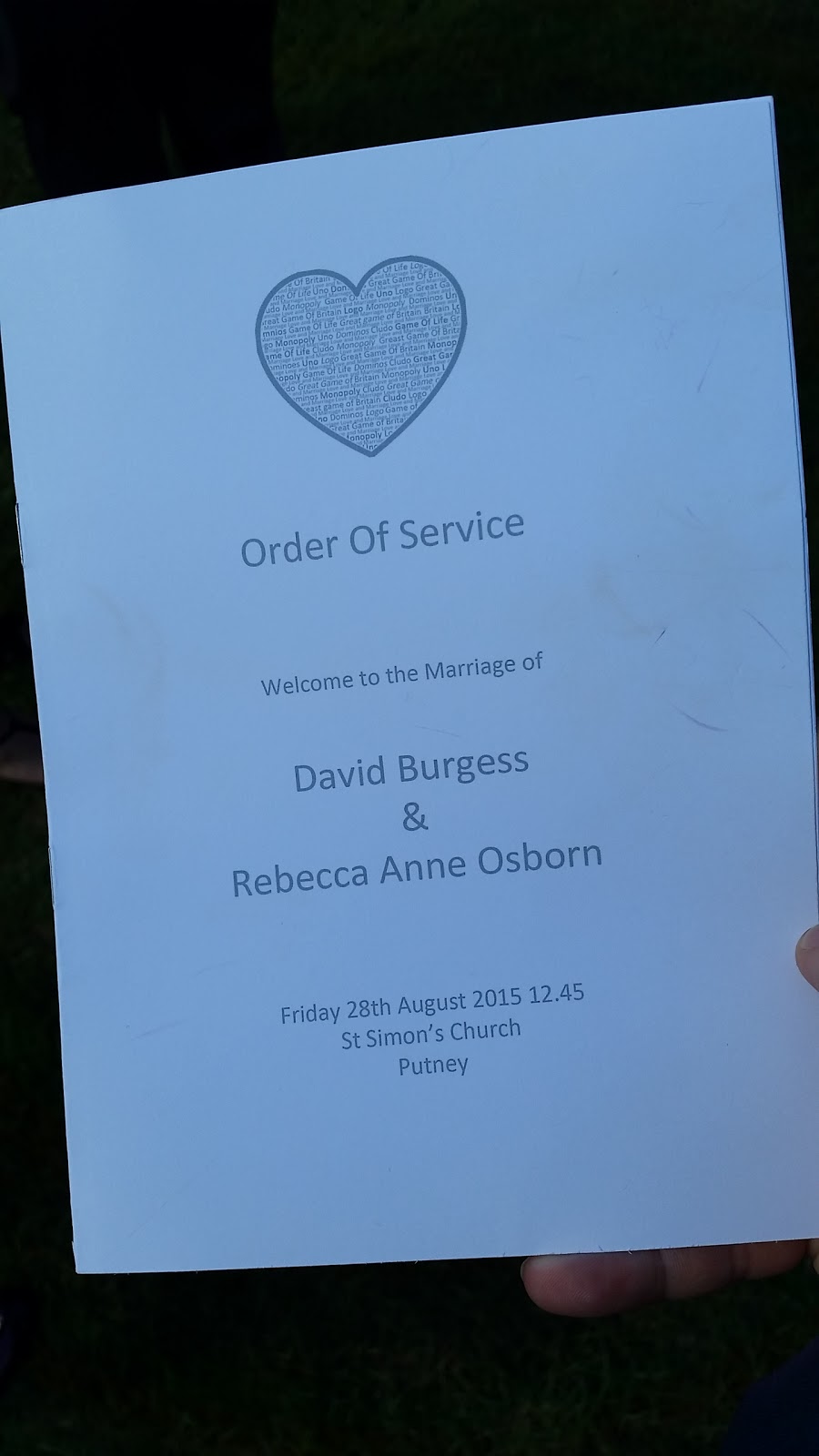 See! Us. At a wedding!
What made this revelation slightly worse was that it wasn't just for the evening do. Oh no. This was a VIP ticket for the full show as well as the after party. Oh dear. That involves far more adulting than we'd first feared and are used to. And sweet Nelly Furtardo, it's only in a fucking Church as well! Us. In a church. Where people talk to god. The only time we do that is on the big porcelain telephone after 18 pints and a dodgy kebab. And even then, that's not that often. This cannot end well.
Still, on the bright side, as it's Burgers do he's at least made sure it's on a Friday so some of the sad cases amongst us won't be denied their shit football fix on the Saturday. Good lad.
As the groom was unable to join us on a small secondary Stag type outing to Maidenhead last weekend due to some sort of wardrobe related panic, he instead said we'd go for a couple of pints the night before the big day in Wallington. Which suits me fine, as the High Street is but a short stroll from our top secret Volcano lair HQ. Where we going? Somewhere good I hope! Wetherspoons? Wankers. Still, could be worse. At least this one has a Loo of the Year 2015 Gold award.
High praise indeed.
Still, we took the opportunity during this little soiree to reiterate to Mr Burgess what a set of fucking liabilities we all are and that having us buzzing about on your wedding day trying not to either offend old Auntie Doris with some fruity Anglo-Saxon, plaster the confession box at the church in 'Shoebox on Tour' stickers or just get up to general idiocy wasn't a great idea. Unfortunately none of this seems to faze the little fella and having regaled us with the tale of a particularly good semi he experienced in 1993 (at least I think that's what he meant, he could very well have been on about the FA Trophy match of the same year, I'm not sure) he totters off with his best man at 10pm to go meet his Flower lady to sort out his button holes (oo-er!), leaving us shaking our heads. He's clearly insane.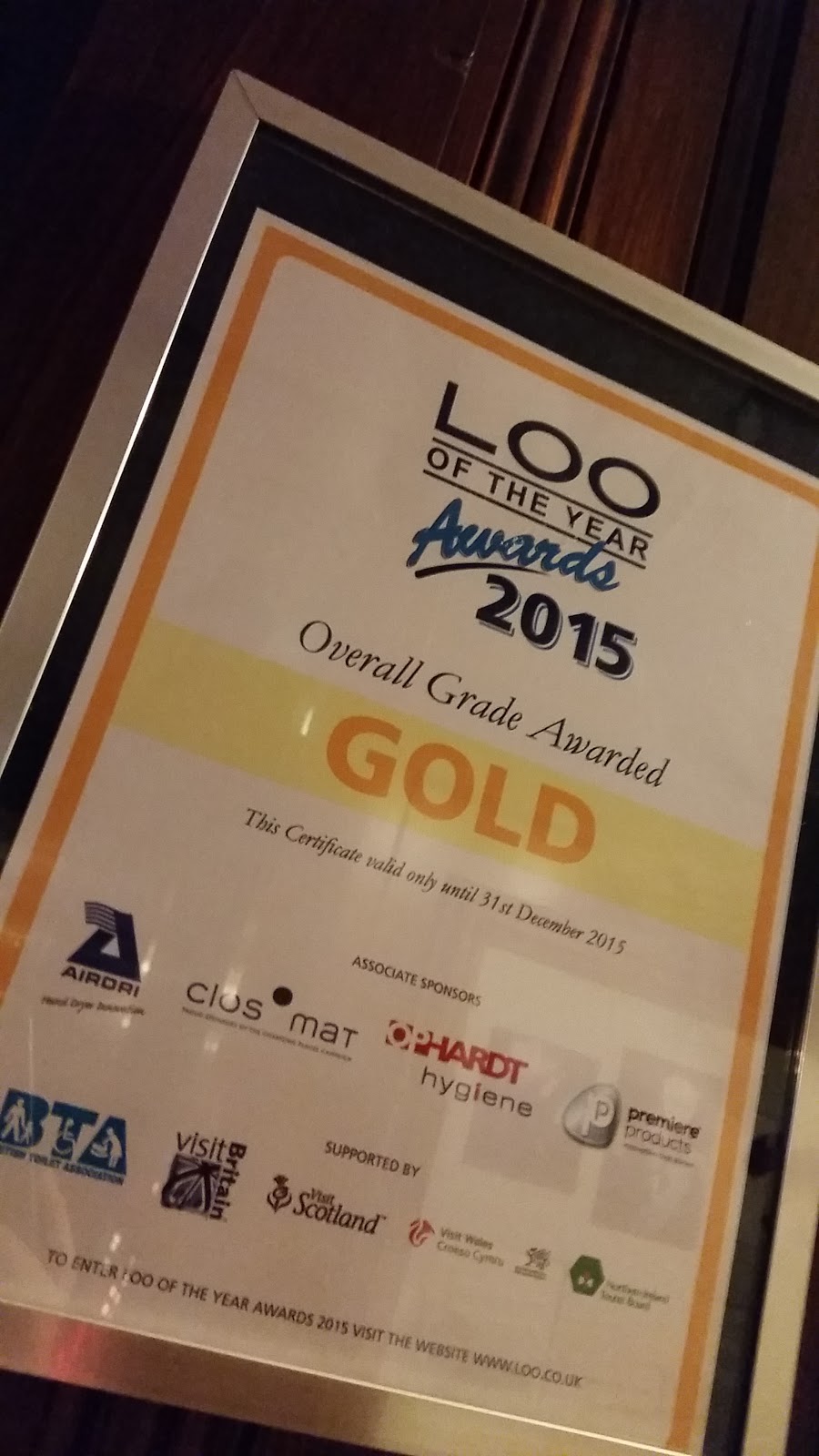 Classy.
Fortunately, things go swimmingly apart from the missus telling Mr X he smells like a dead pigeon at Clapham Junction. Greek enters a place of worship without bursting into flames or being struck by lightning as he'd feared and we somehow manage to make it through the service with no hiccups. Well, except from a couple of uncouth persons finding the word 'breastplate' in one of the hymns incredibly amusing and having a minor giggling fit about it.
Yes, we really are that childish at times. Big whoop. Wanna fight about it?
The reception in Teddington is very nice, we don't heckle the speeches (much) and no one gets raggedy arsed drunk. Ok, that last bit is a lie. We all get nicely oiled, including a round of sherries, but Greek, thanks to the power of industrial quantities of red wine leads a Light Brigade-esque charge that no one else follows and his evening descends into the sort of pissed up mess we'd all feared ours might. It ends with him with Mr X's tie around his head (a look several other guests bizarrely go on to copy) and his shirt collar up, doing Beyonce's 'Single Ladies' on the dance floor. Badly.
Oh dear. That's going to hurt in the morning.
With no Roses to do and having had a small skinful the previous evening myself, I enjoy a lie in the following morning and take a later bus than normal to stroll into the bar just after 1. Here present are the usual fools and reprobates, including a somewhat less than pleased with himself Greek. He's holding a pint of Fosters minus, give or take, a mouthful. He notices my incredulous glance at his pint and without me even having to pose the question, he admits it's still his first one from when he'd arrived just over an hour ago.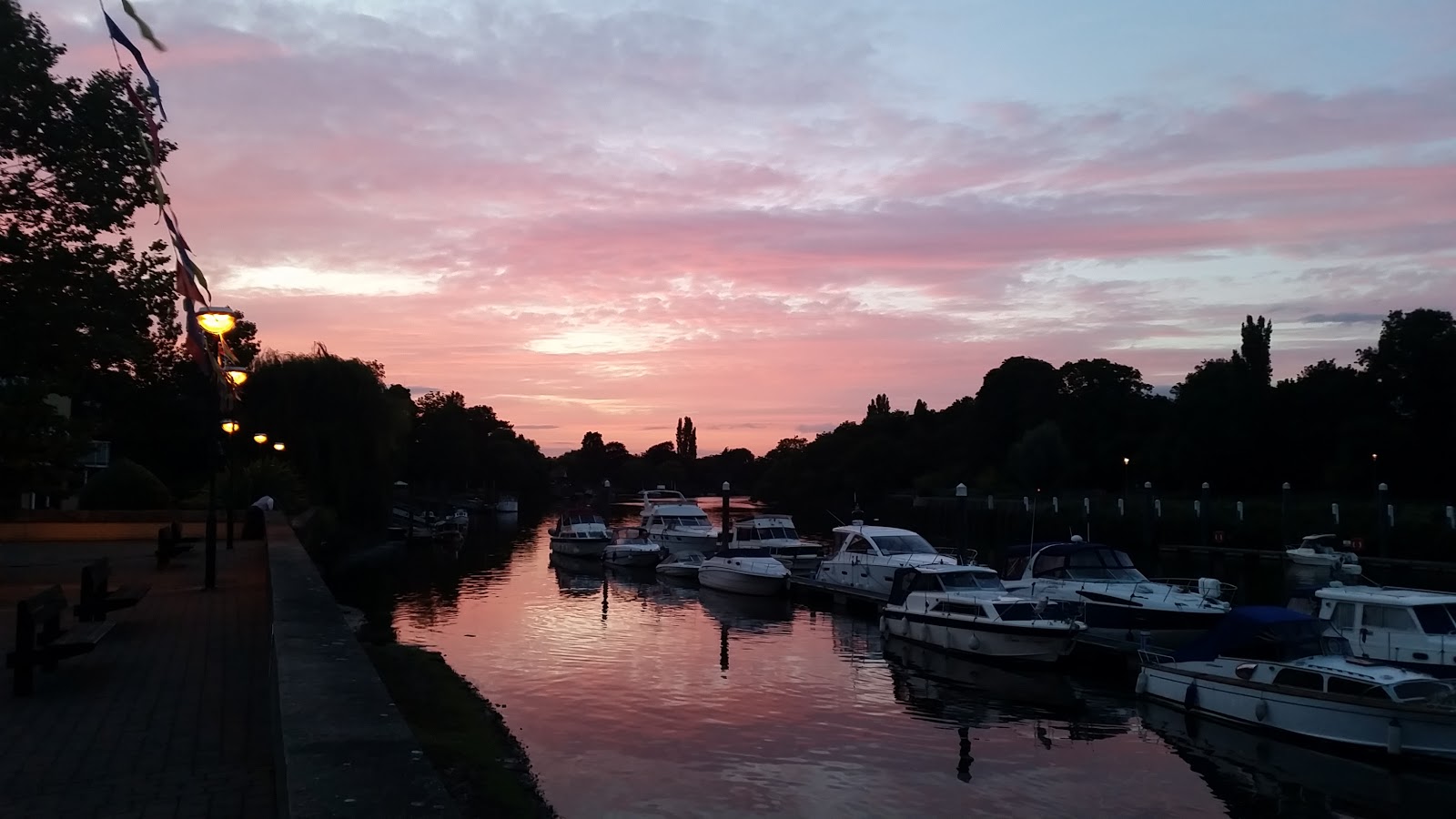 Either a lovely sunset, or a boat's on fire.
"That bit from the top just evaporated has it?"
All I get in return is a grimace and a hollow eyed look. The big fella is not in a good place.
"Bottle of red wine please!" I ask the barmaid loud enough for Greek to hear.
Most of the pre-match chatter revolves around ridiculing the Mediterranean chap for his antics the night before as well as filling in one or two blanks for him. As well as Mr X, who is unable to recall how he got home. But then again, that's no different from any other night out with us lot.
Whassat? Football you say? Oh go on then, we may as well…
Worner, Spence, Wishart, Beckwith, McAllister, Collins, Spillane, Southam, Dundas, Fitchett, Stearn. SUBS: Wright, Shaw, Fleetwood, Cooper, Amankwaah
As with the last time out against Truro, the boys start fast. Just 4mins is all we need to take the lead as Ross Stearn pings in a free-kick from the left and picks out Jamie Collins at the back stick. His downward header is misjudged completely by the keeper and finds its way into the net. Cheers fella!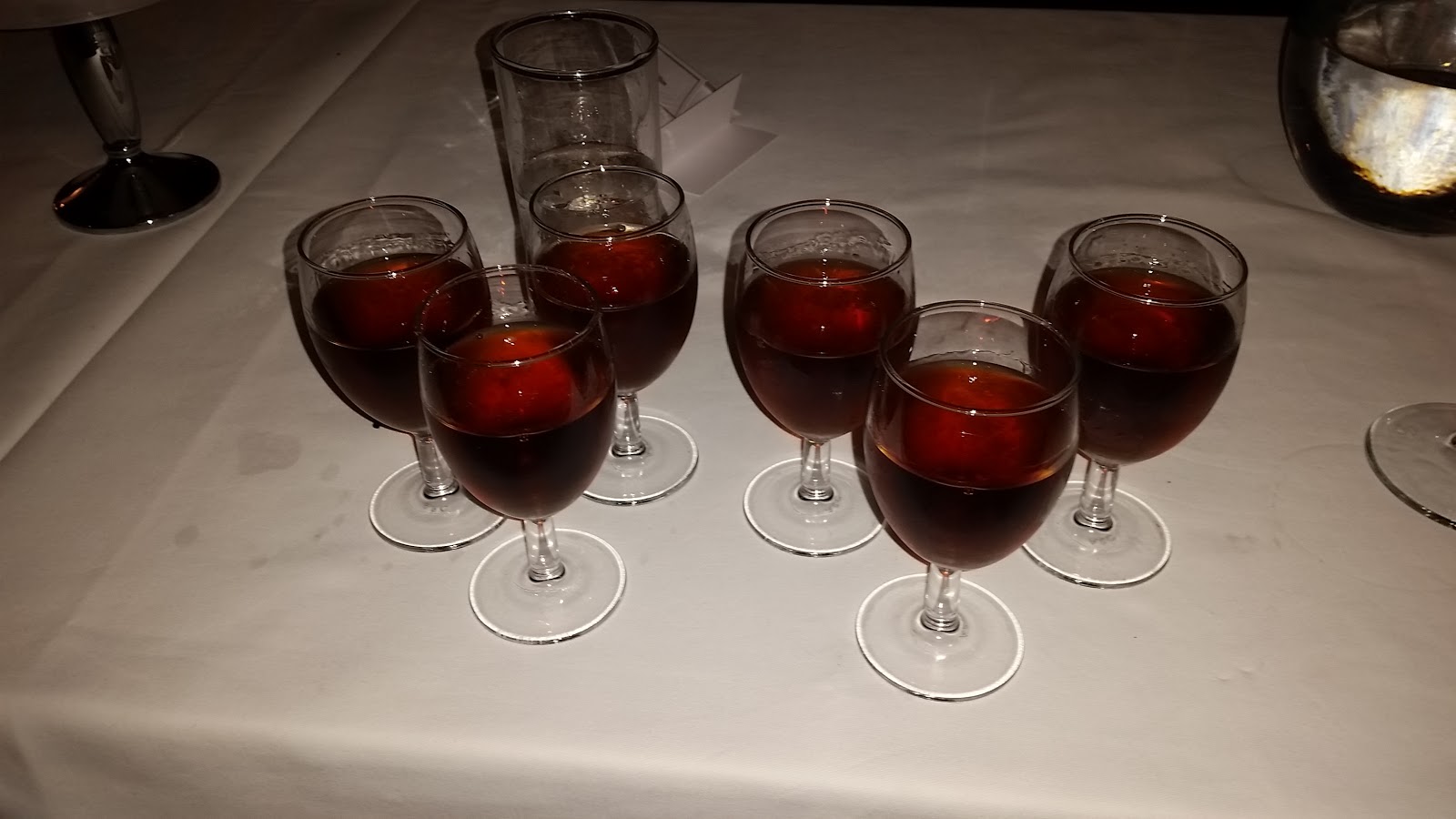 It's a special occasion. Get the sherries in!
Happily, unlike Truro, there's no complete fucking clown refereeing and the rather lacking looking oppo aren't gifted a two-bob penalty to get them straight back into the contest. Although the visitors do have a couple of moments, the best of which is veteran striker Jefferson Louis having a fierce shot beaten away by Worner from 8 yards out. Sutton though look the most threatening though going forwards and Stearn misses with another free-kick before a little interchange of passes on the edge of the box with the Stones defence standing off allows Fitchett to take a touch, cut across the edge of the box and curl a corker into the far corner. 2-0. Boom.
Stearn is being a bit of a pain and as such is a target for most of the little niggles dished out in the first half. The latest of several leads to another free-kick about 20 yards out on the left. Spillane steps up and whips it inside the near post. Fuckin' Ada, less than 25 played and we're 3-0 up! Can't last, surely?
Looking dead & buried, we of course are only too helpful to getting our guests back into things. A sloppy pass in midfield gives away possession and one quick ball forward has our defence chasing back. A low cross along the box almost picks out Louis in the middle, but Dan Spence just gets there ahead of him. And rifles a cracker into the top near corner.
Fuckin' Ada, as Totts might say.
Still, having given 'em a leg up, we manage to restore our 3 goal advantage before the break. A corner is won, put into the box and the visitors make a mess of getting rid. Dundo gets the ball, steps inside a defender and crashes it into the top far corner from 12 yards. Seems Dundo got 'em! The oppo fans gathered behind the Rec End goal aren't impressed and a couple of minutes later when the ref brings the half to a conclusion, you can clearly hear the chant of "What a load of rubbish!" from 'em as their weary troops trudge off.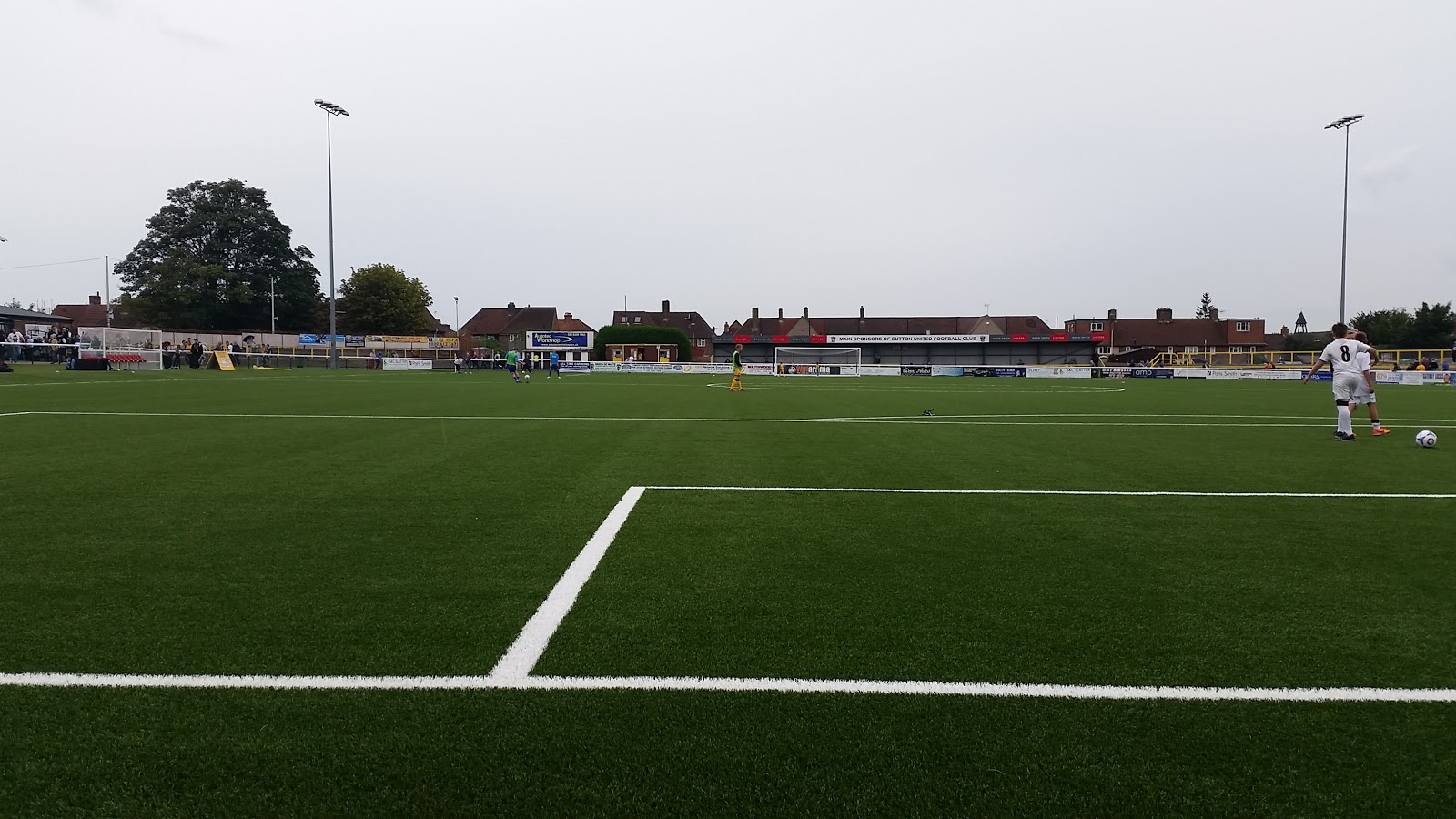 Lush.
Whilst a couple of the mob are gluttons for punishment and head for the bar for a snifter, I decide to check out the new posh replacement for Roses Tea Hut. Named Rose's. I plump for a bacon roll and sit chatting nonsense with a couple of others. It's not bad, not cheap, but not bad at all.
Our start for the second half isn't quite as hot as the first. We seem to have just clocked off thinking the job was done. Sadly, Wealdstone have other ideas and with their pride no doubt stung by the half time barracking from their fans and probably a proper bollocking off their gaffer, they're a good half yard sharper all over the park than us. It's then only a matter of time before they once more reduce the deficit again. We fail to clear our lines despite a couple of decent opportunities and a chipped cross to the far post is buried by the unmarked blue shirt.
Wakey wakey!
From here, we're wobbling a bit. Suvs gets booked for a lunge and is substituted moments later, the have a rasping drive after another set piece is weakly cleared and Beckwith manages to get his nut on it to divert it away and ensure the 2 goal gap remains. Then Collins gets done for kicking the ball away following a foul. And having received his yellow, proceeds to kick the fucking thing away again as he trots back to defend the set piece! Even the ref is a little surprised at this brainlessness and it's probably this that saves JC as he just gets a stern finger wagging rather than the second yellow he probably deserves.
This is the high water mark for the Stones and they seem to blow themselves out as their threat recedes. We introduce Tommy Wright and Fleetwood to give us some new spark, then with the time added board having gone up, Fleets breaks down the left, cuts in and crosses low. The ball finds Dundo and his shot clips a defender trying to get in a block and it loops over the stranded keeper and into the net. That'll do pig, that'll do.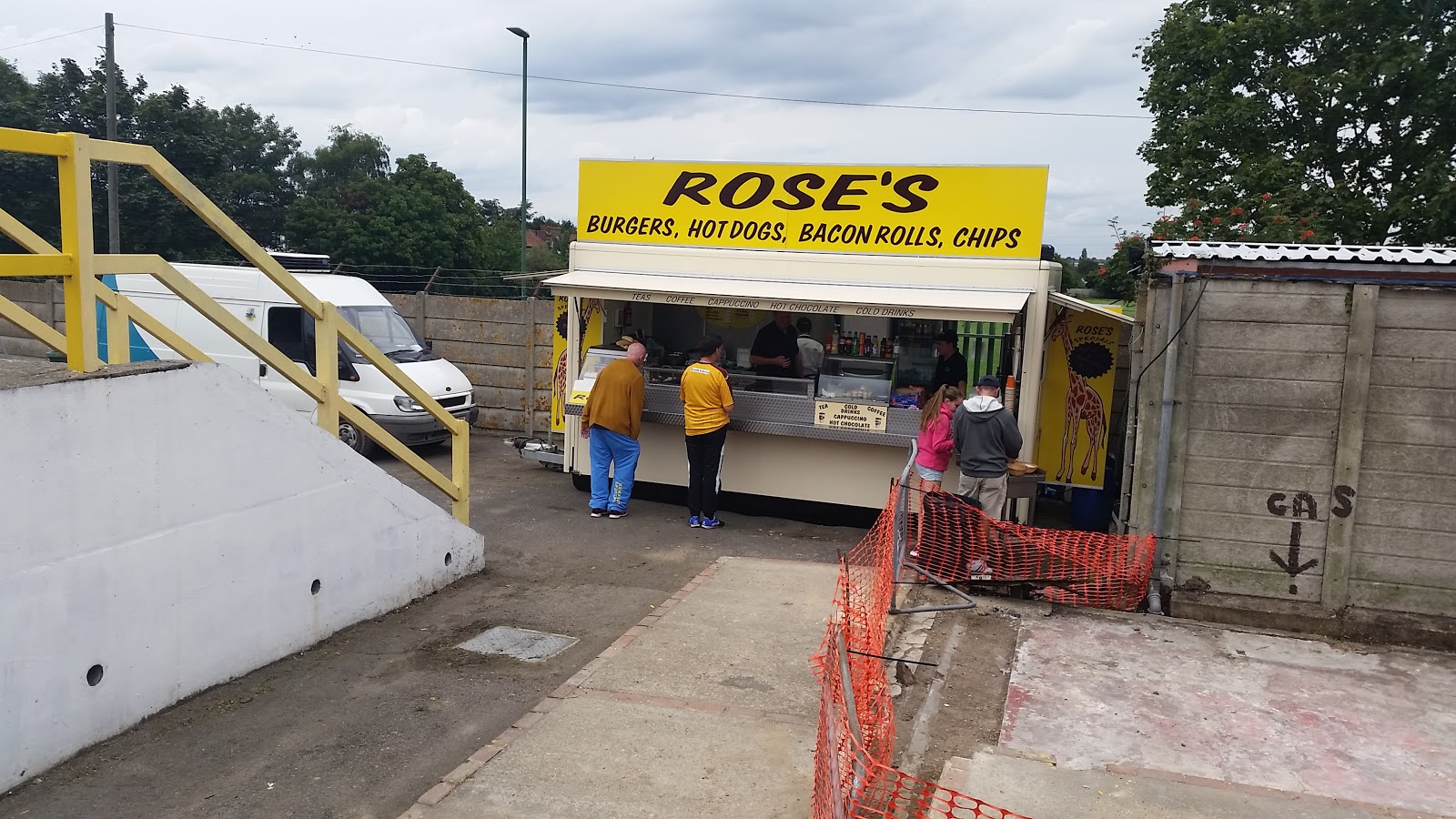 Change. We don't like change. Ooooh, they do bacon!
There's still work to do, but you can't argue with 5 goals at home and a first win on the Fred Gee.
We decamp to the bar and with the mob settling in for the night, I neck a quick pint and make tracks as I've got a family soiree to attend. Although, I'm not sure I can be arsed and having a train from West Sutton cancelled on me, I get home to find that the missus can't be arsed either. And besides, it's starting to piss down.
Sod that.
Instead we curl up on the sofa as tales of a Turkish meal and £10 bets to down a portion of chilli sauce appear on Whatsapp. Oh joy. Can't wait until Whitehawk to get the full sp on that little lot.
Oh and before I go, our congratulations to the happy couple Dave & Rebecca!
Taz.