Ah, good old pre-season. No matter what you expect to get from it, the games always seem to be a bit of an anti-climax. With our little excursion to Jersey now a distant memory (But the physical reminder in my guts remains) of a week ago, we got to entertain a team that some consider more of an equal.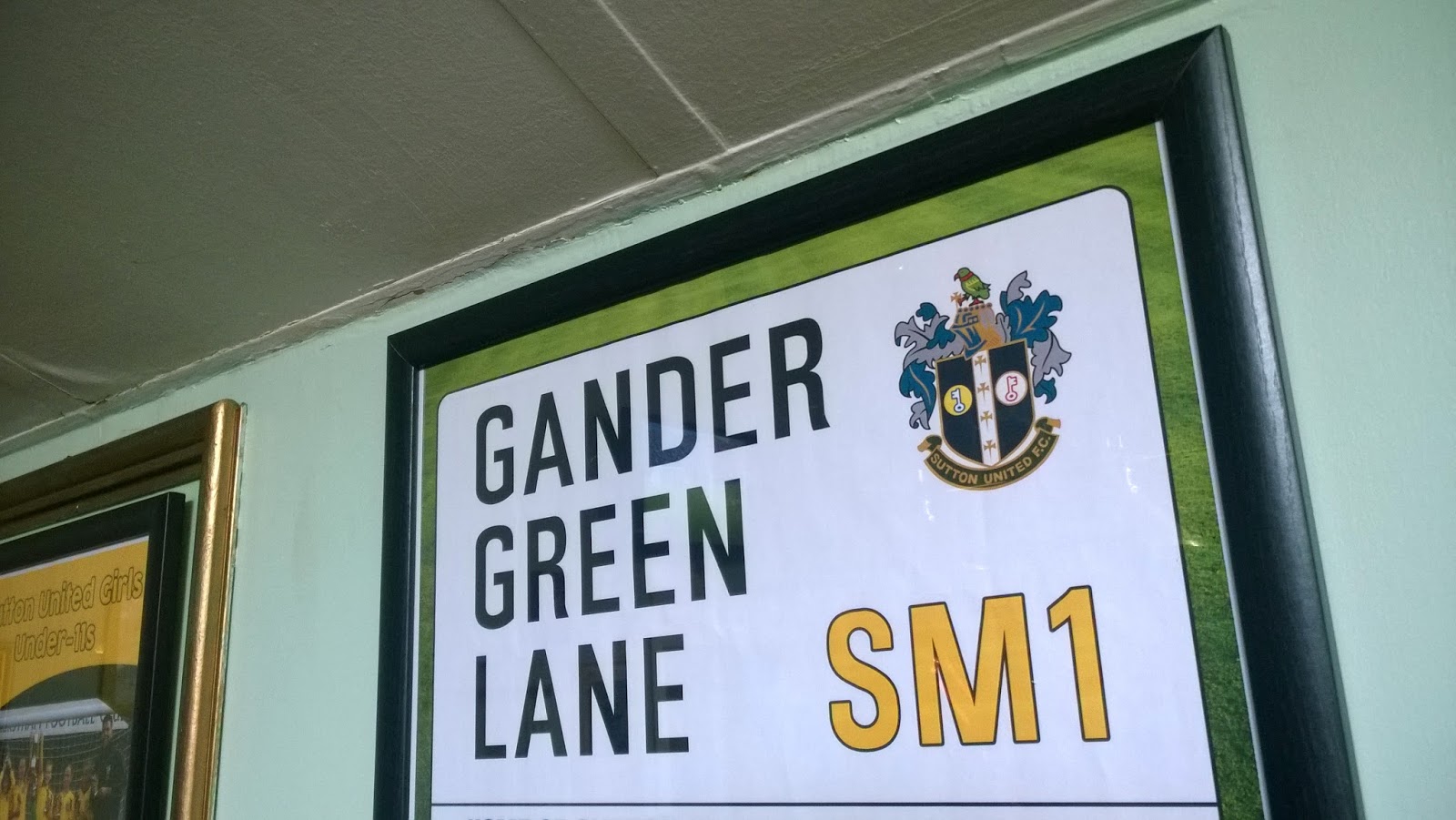 Ooooh. Is that what it's called? We were wondering….
The season is now a mere couple of weeks away and not including a trip down to play the Scum on Tuesday night we have two games against Conference sides. First up is Welling who after seemingly destined to joining us this season managed to escape relegation and maintain there membership to the higher division.
With the Firm Leader MIA, I was destined to travel alone to the ground. Meeting Francis Benali at the station we walked towards the ground. The first thing I saw was how the main fixture sign has now got a case protecting it from Maidenhead supporters and the like. In the bar were the usual boats and the drink begun to flow.
A lot of the conversations were about what had happened in Jersey. I'm still convinced that it was a dodgy kebab at two o'clock in the morning that got conga going in my colon! There was also a surprise to see Juan rock up in the one & only whistle in his wardrobe. To be fair it was his granddaddy's trophy that we were playing for. Well, either that or he was on a promise later on.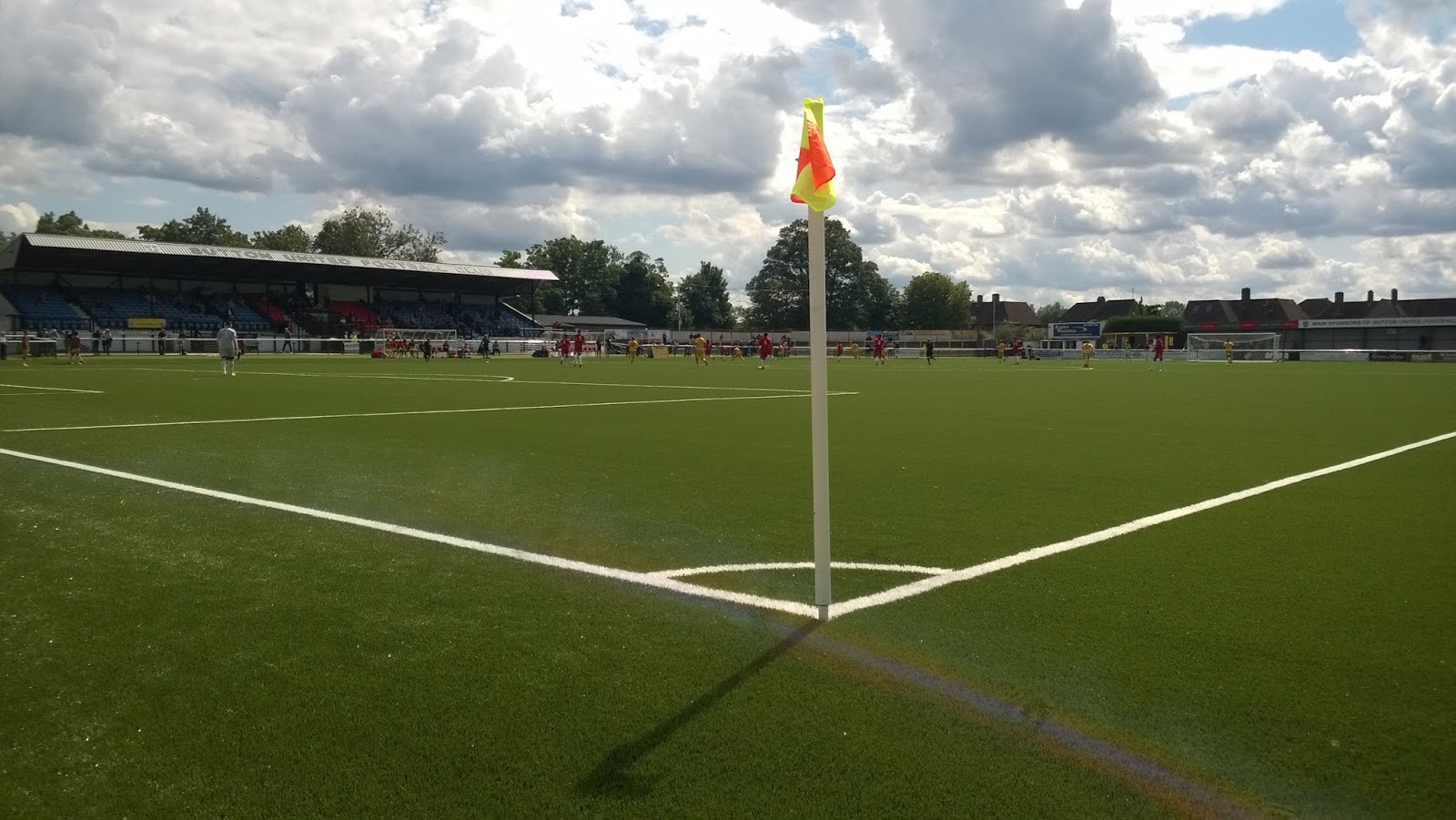 Flag.
Worner, Spence, Wishart, Downer, Cooper, Collins, McAllister, Southam, Dundas, Fitchett, Stearn. Bench Warmers: Spillane, Bolarinwa, Hippolyte-Patrick, John, Salama, Galbraith, Shaw.
Well lets be honest, it wasn't a vintage match. In fact there were several times when I nearly nodded off. There did seem to be some good bits of football at points but nothing was created that could lead to a goal. Several times we got to see someone like Stearn or Wish get the ball down the wing only for the cross to be over/under hit.
We did seem to have a few corners but every single one of those that were taken by Southam seemed to just fall into the hands of the keeper. Over the course of the first half we did seem to shade it a little but that doesn't mean we dominated. It was also nice to see a keeper who had the ability to shank every kick into touch.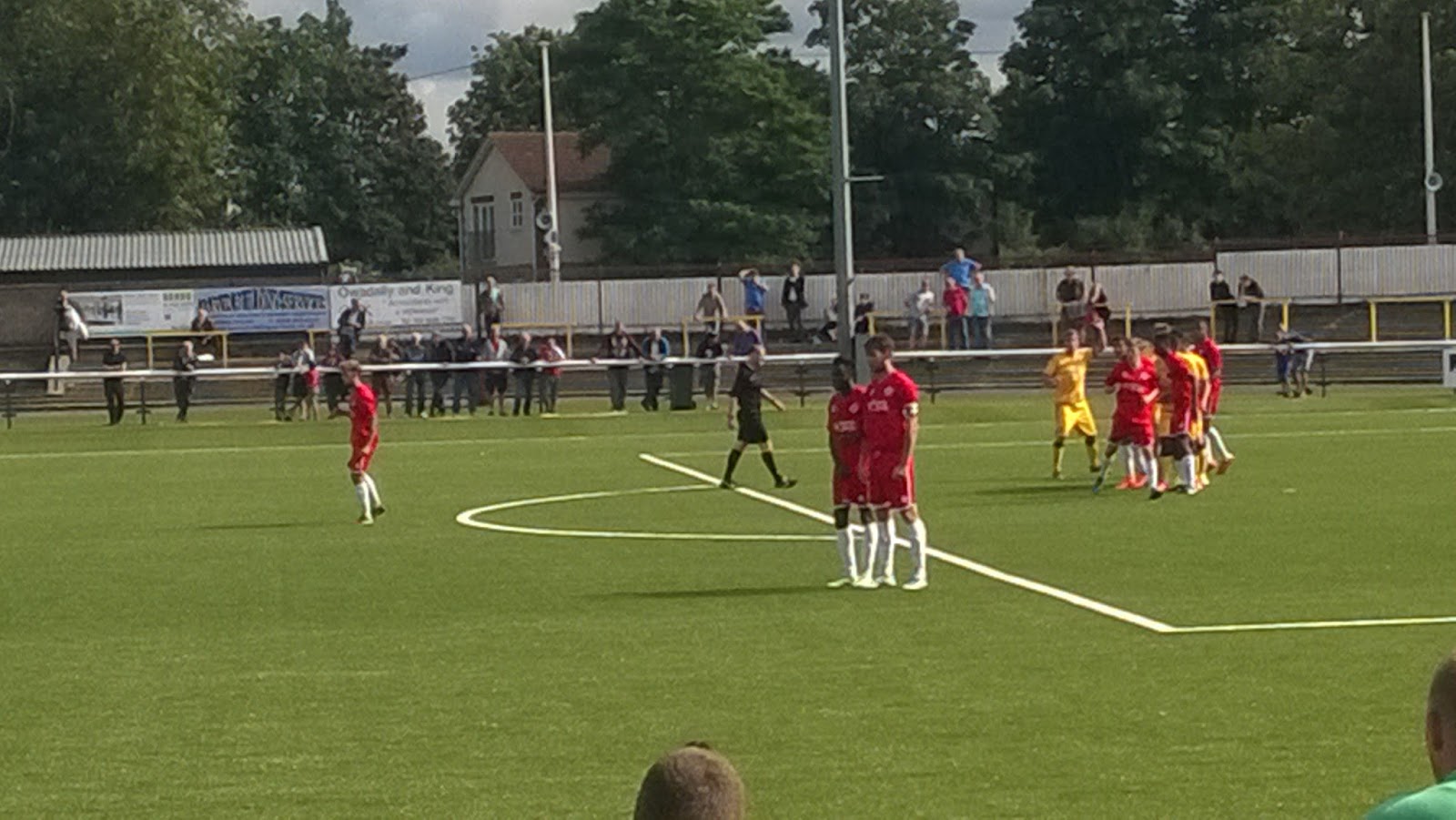 About as action packed as it got….
After our half time drink, we took up residence on the Shoebox and awaited the second half. Within ten minutes Micky had come on and replaced McAllister. With the addition of this Sutton seemed to park themselves in the Welling half but not in the Welling box. Bolarinwa was brought on for Stearn down the right hand side. We did seem to mange to get a couple of free kicks around the box, but nothing seemed to come of it before the time begun to run out.
I am hoping that this won't be another season that takes it time to get going but there is still promise from within the team. I still believe that this team should have us finishing higher than we done last year but then again last year was a bit of a flapper. We even got to see the return of "fan favourite" Wellard in the Welling team. Clearly his football league move hasn't materialised just yet.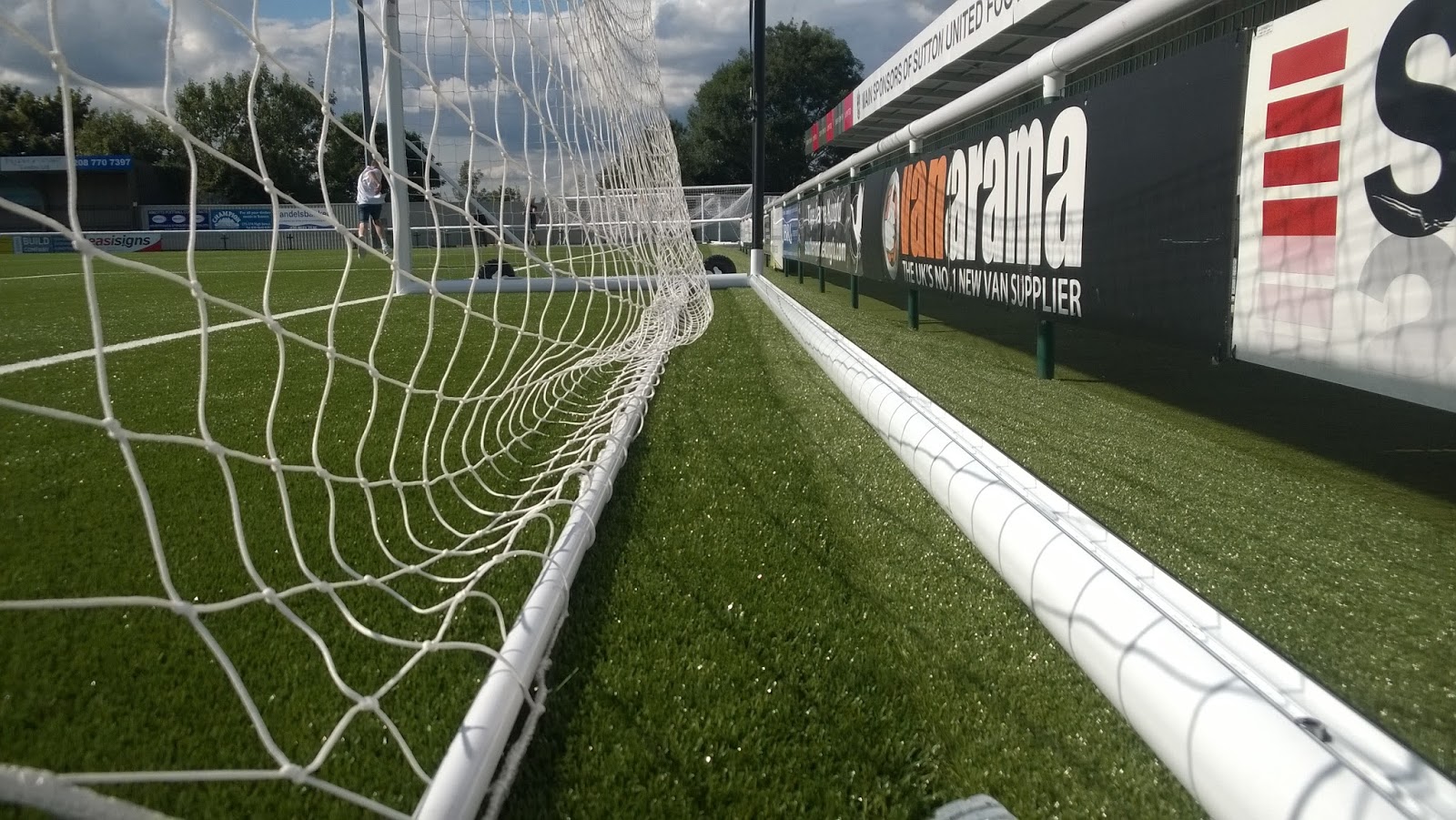 Dukey gets arty.
With the match finished and my duties of hitching up the nets I fully expected to see who England had be drawn against in the World Cup draw. Obviously for a draw beginning at four bleedin' o'clock it didn't get to the European section until a quarter to six! Still it was more exciting that the match beforehand. Even the ballet bit.
Onto Sutton and various places were ticked off. First it was the Grapes and the up the road to O'Neills. Eventually we made it into Wardy's favourite Italian nightspot. It was here over several bottles of Peroni that we discussed the finer points of the 1989 European Cup Final with the barman behind the jump. In fact, he only failed to name one player (Roberto Donadoni) who started for AC Milan that night. Not an Inter fan then?
Eventually it was time to leave, but not before checking on the status of the shrine outside Tapuri. And to be fair it was in a bit of a state. Saying goodbye to those of us that remained I jumped on the next bus home. So we move onto the local derby on Tuesday night, doubt that we'll play a complete first team to legitimise the fixture a bit, but you never know.
Scruffy. And where have the candles gone??
Duke
Att. 358