You know that pre-season is grinding its way to a welcome conclusion when your occasional columnist is lumped with doing the blog twice in a couple of weeks. Attempts by the editorial board to feed me some old horseshit about being "the Fred Gee pitch specialist" and "the right man for the job" were just a cover for the fact that not only couldn't anyone else be arsed to write this report but some of them couldn't even be arsed to attend the game at all.
Luckily, I had no intentions of missing this cross-border excursion into the occupied territories and into "Dippyland" where fantasy becomes reality and all dreams come true if you only do what your told and wait until you are dead.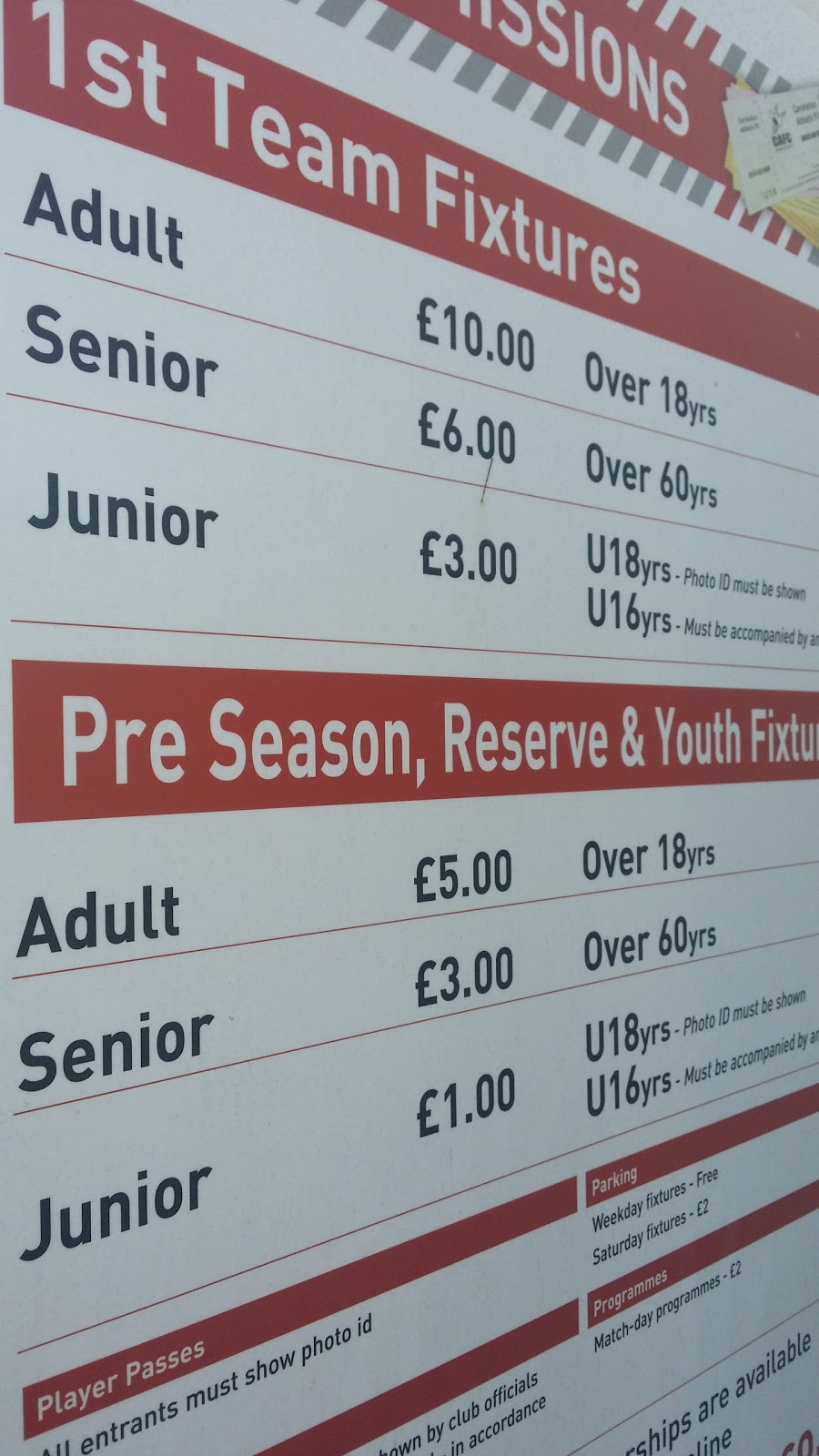 "Do you accept pieces of silver?"
And so it was that I packed up the van and made for the checkpoint at Rosehill, where with papers-checked we scooted past the glorious Stalinist architecture of the hospital and on to the home of Sutton Common Rovers local rivals. I had considered popping into The Hope for a pint but being neither a fan of 'craft beers' dredged out of a ditch or men with nicotine-stained beards, I decided to swerve it and make straight for the ground.
Bonus – it was half price admission for all. If I'd been forced to dump a tenner in the "DippyAid" bucket for the fare that was looming I would have been gutted. Gutted about a fiver to be honest but 50% less so.
First "Ace Faces" I clock pitch side are Wardy and the Duke who appear to be drinking lager out of what look like kiddies sippy cups. Christ, even the piss comes in reduced measures round here. It is later explained to me that this area is still subject to second world war rationing. Makes sense.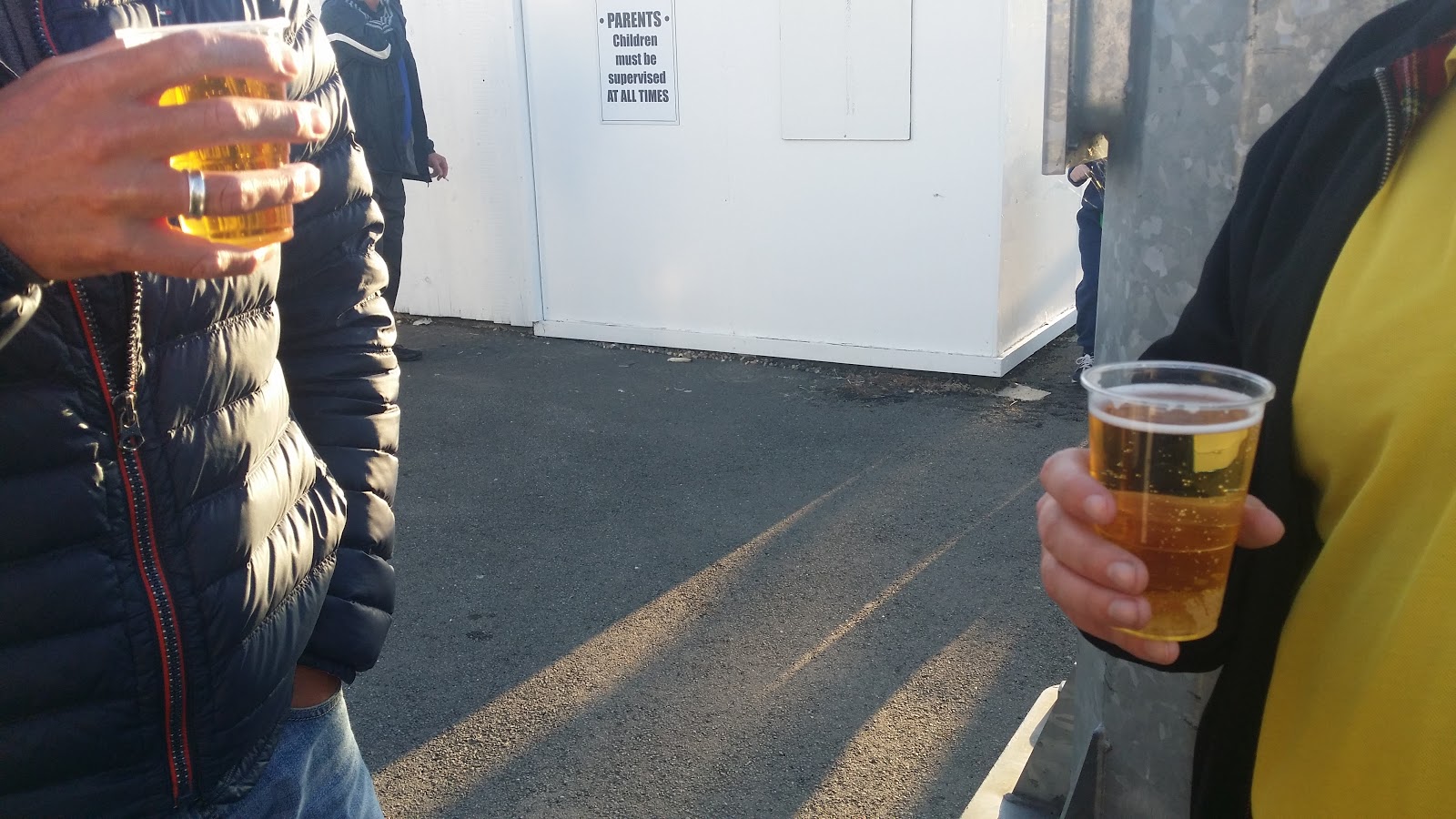 Small glasses? Nah, big hands…
So. The Fred Gee. To be absolutely fair it looked in decent nick but we will see how it wears as there is a lairy rumour that the carpet was just laid direct onto a load of land fill. Time will tell on that. I did notice a distinct smell of burning rubber, but put that down to the civil war that has gripped this part of town for decades.
Another load of old pre-match bollocks was dealt with when the team announcements showed us to be playing at pretty much full strength with just a few absentees due to knocks and niggles. The jokers who had speculated that we would be playing the "Development Squad" should have done their homework like I did, as they would have realised we don't actually fucking have one yet.
Why this lot run out to "Eye of the Tiger" beats me – maybe because it's a jungle out there? – but eventually the match got underway albeit about ten minutes late for no apparent reason – a delay which would contribute further to a very long night laying ahead of us.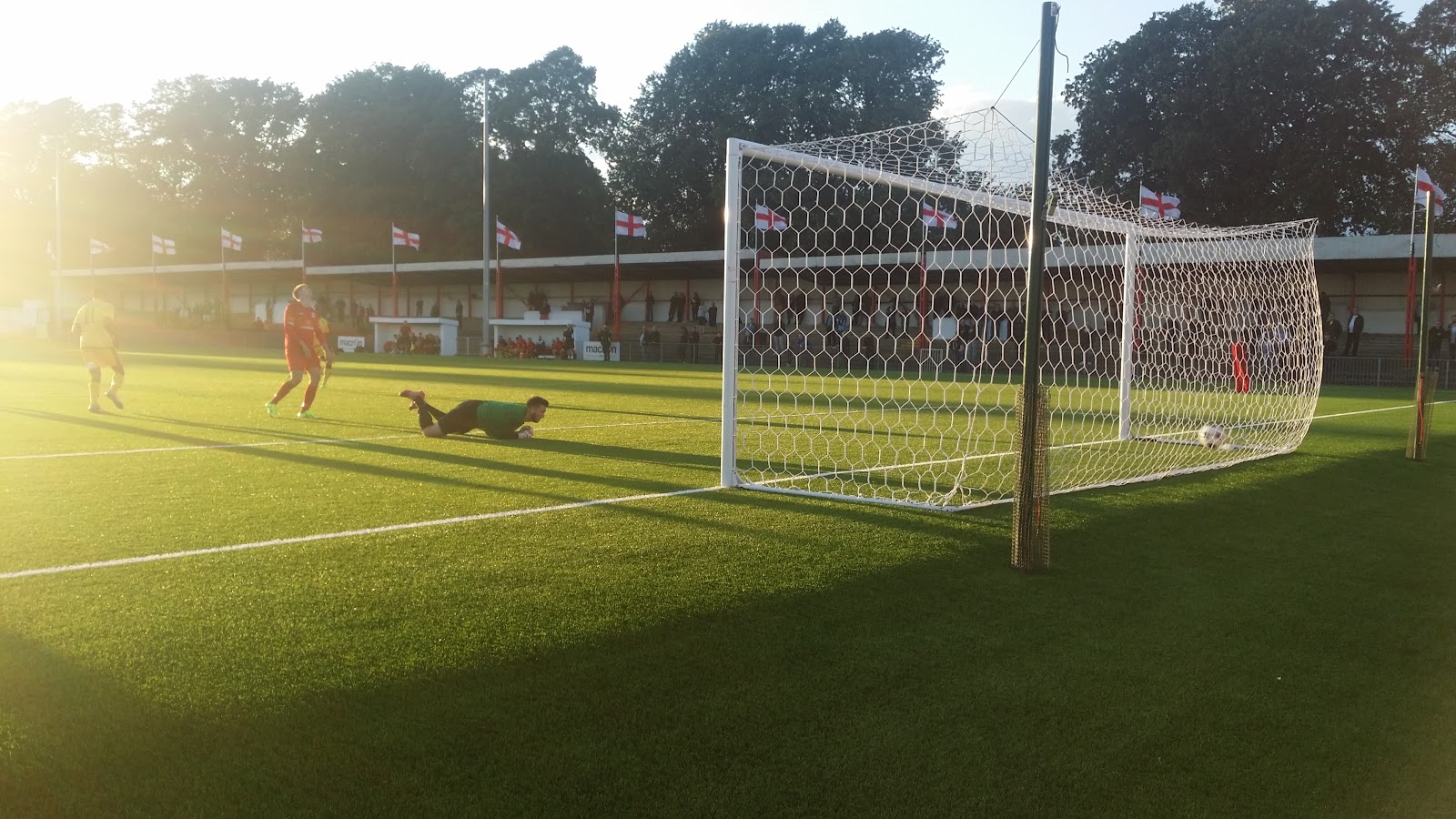 Gooooooooalzo!
I thought we started reasonably sharply but let's not forget we were playing team two divisions below us and who are generally regarded as shit.
I've said it before and I will say it again but I think Tom Bolarinwa has been our stand out player in pre-season. Shame he doesn't get more of the ball. With Dundo up top he seemed to be enjoying himself and was having a good old tussle with the defence but it all looked a bit long ball.
Anyway, it came good when some good work out wide from the big fella saw him ping in a perfect cross and Tom wrapped it up with a sweet finish and we were one up. Great, now we can press on – or not as the case may be. With the sun in my eyes it was difficult to see quite what happened with the equaliser but it looked suspiciously like the defence lost their man and he easily screwed the ball back across the box and it was rammed home for one all.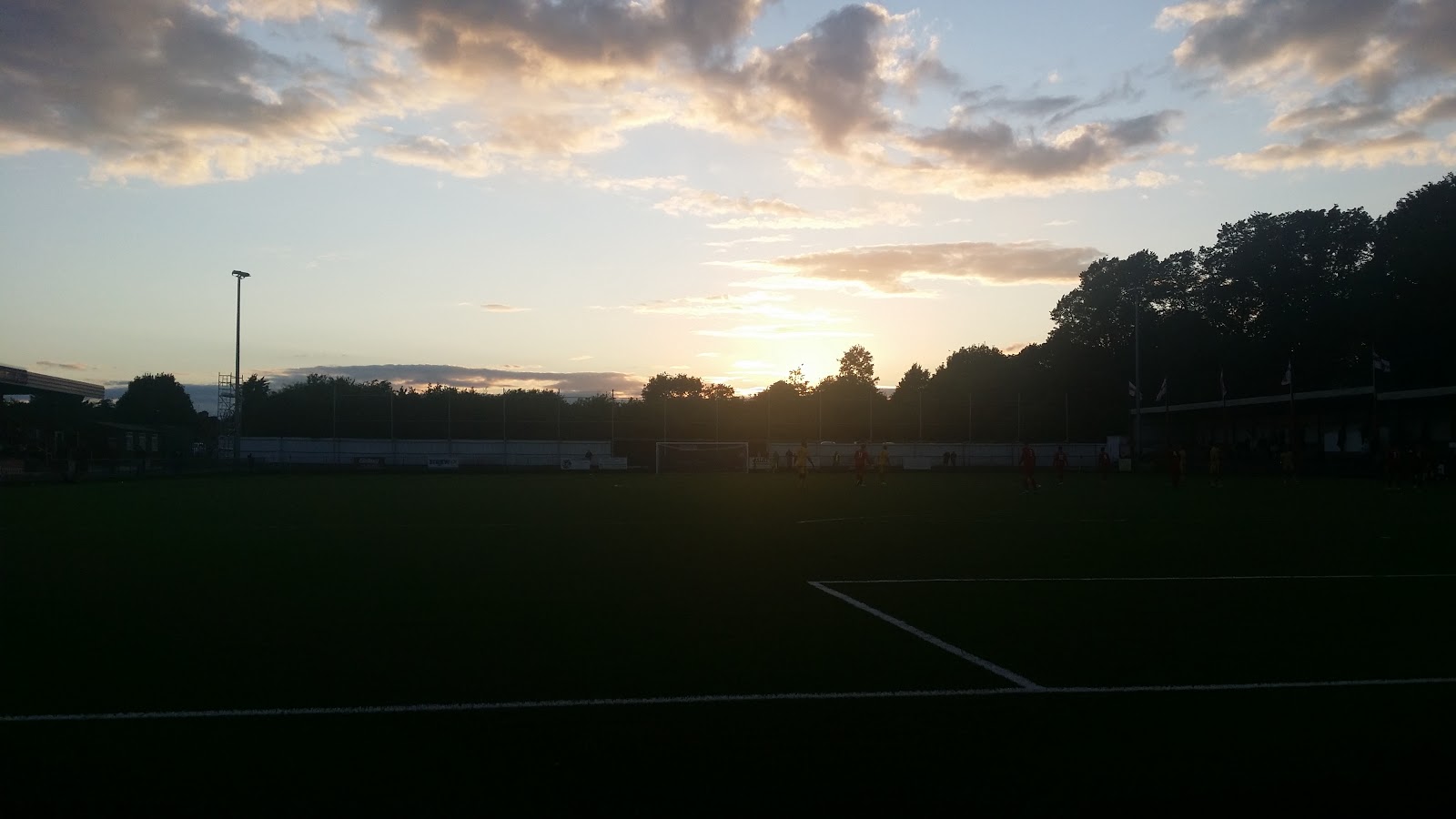 This is actually before the lights failed
Half time I stopped on the big old terrace to have a quick chat with the depleted ranks of the Cheam Park Dads before taking up position in the Fred End for the second 45.
Not long into the second half, in an act of pure comedy gold, we had not one but a succession of floodlight failures. For your humble blogger, this was like a gift of cocaine and call girls to your average Lord. First one side went out and the ref played on. Then the second side went out and the game stopped. After a break of ten minutes one side came back on – and then fucking went out again! Absolutely superb. I was tweeting so furiously my phone ran out of juice. This was the Dippy theme park in all its cheapskate glory and we were lapping it up like MP's with a line on a brasses breasts.
Unfortunately the fun came to an end as they eventually found someone who could hot wire the system and the game was back on. We looked a little bit better for a while, Fitch blasted over an open goal, Spills had one chalked off for offside and a decent penalty shout was turned down. To be fair to the other lot they finished possibly the strongest and looked far too lively for my liking and may possibly have nicked it.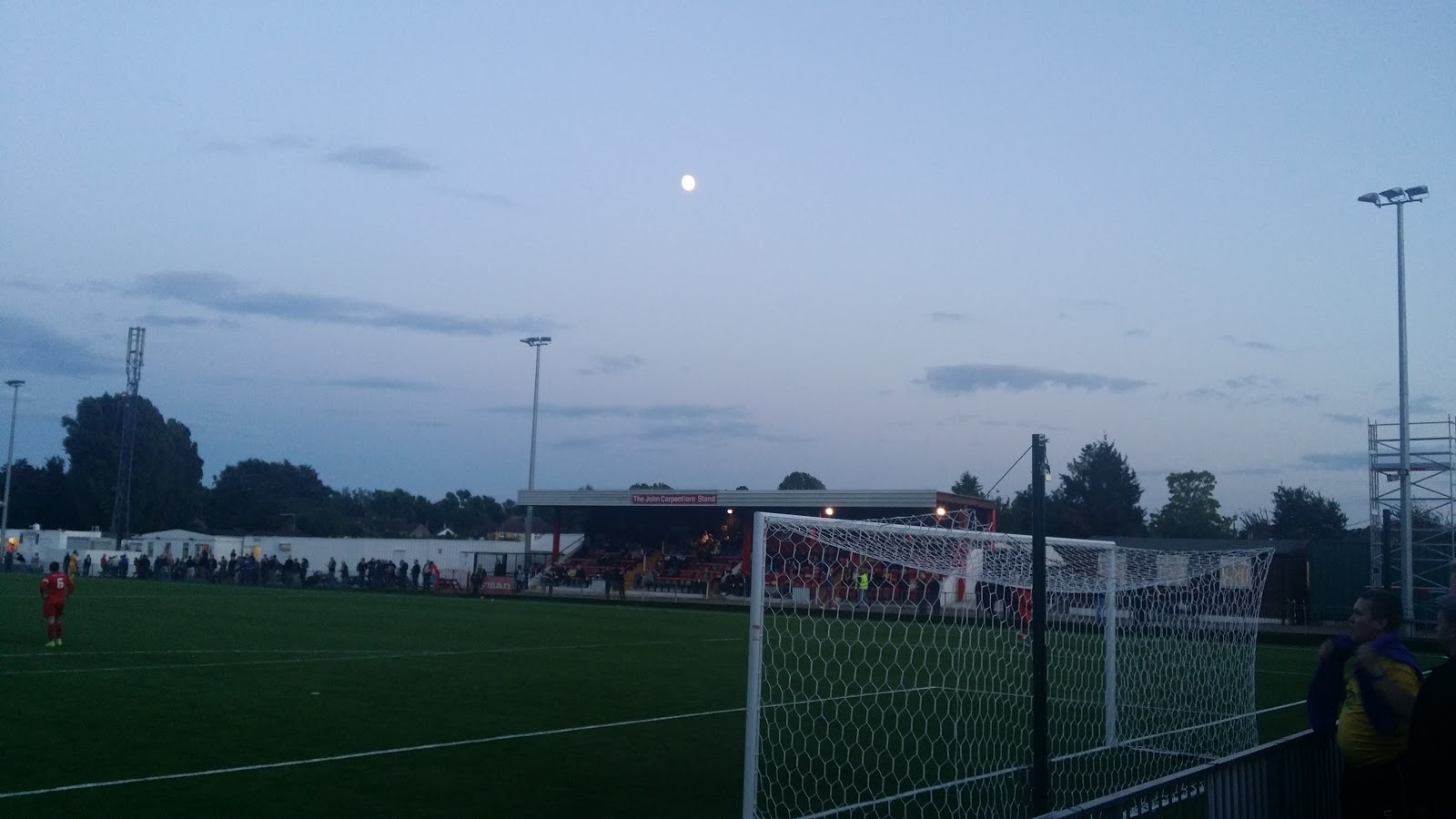 Anyone got 50p for the meter etc etc…
Then, with the time approaching ten the ref thankfully blew up and were finally allowed to escape in single file out of the gulag, through the barbed wire tunnel and home safely to the People's Republic. Only one more to go before the real fun and games start.
Totts.