Hello punters, me again. Today's nonsense was supposed to be brought to you by our resident king of Ska Punk, Totts. Unfortunately due to unforseen circumstances, mainly me being a dickhead and forgetting to tell him he was on duty, you're stuck with my bright & breezy manner for the second game running.
And given the way things panned out, I'm glad I forgot. He'd have bloody killed me for lumbering him with another load of depressing old shit.
The day started out well enough. I managed to get my arse out of my pit at HQ early enough to allow me to head into the sleepy hamlet of Wallington to get one's barnet cut. I even didn't have to wait and sit reading one of the months old mags on offer, straight in and out. Result! Then again, there's not exactly a lot left to remove, so a lengthy stay was never on the cards. Then back to our super secret headquarters to dump the car and head into Sutton to get Roses tea hut ready to receive the freeloading masses of Sutton for our latest 'get in for fuck all' promotions.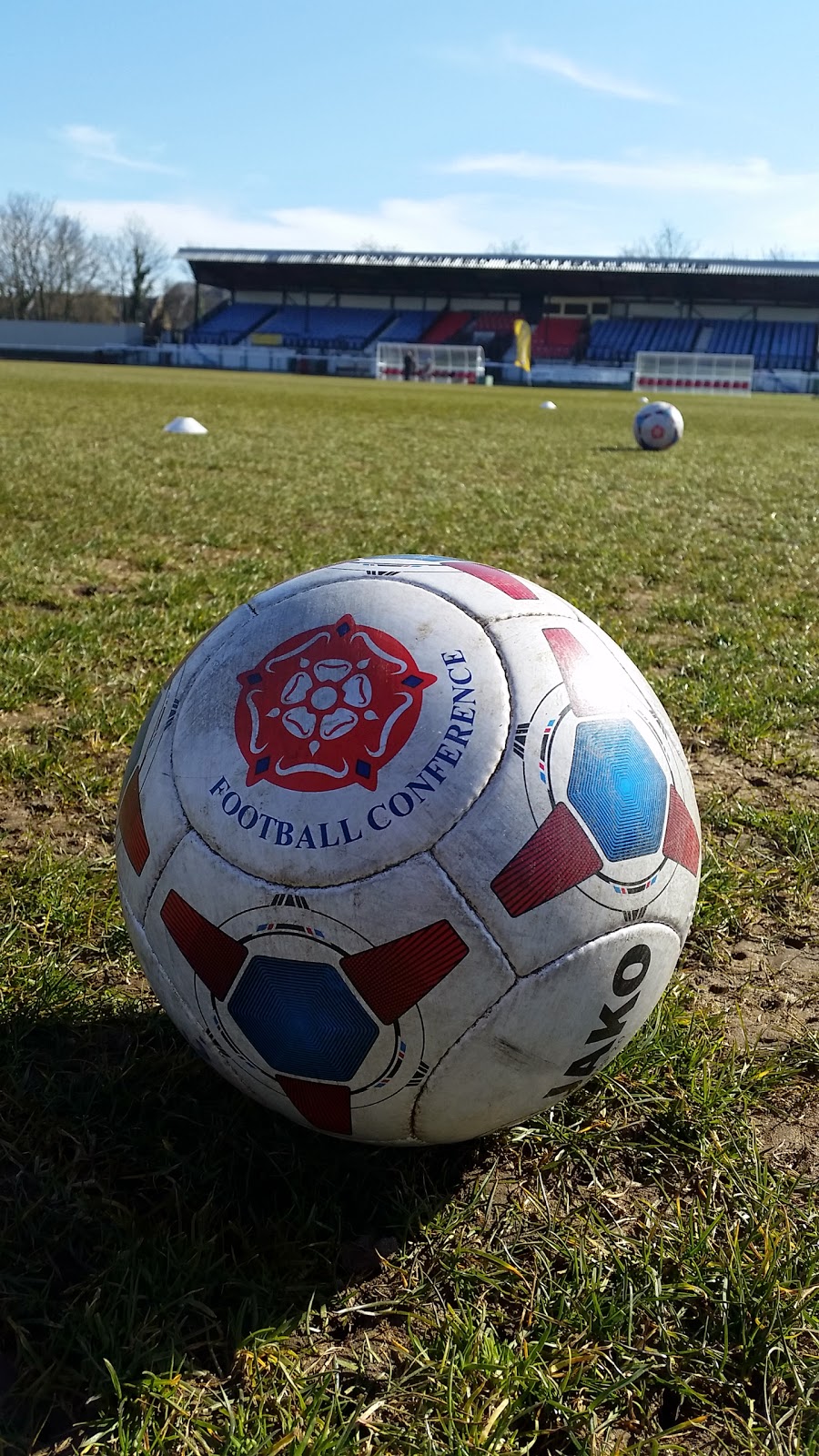 Ball.
Ah yes, Rose's Tea Hut. I think it would be remiss of me to not touch upon the passing of the fine lady after which it's named. The original old pavilion that stood in place of the current hut was her domain for over 60 years and whilst she might have been your typical little old lady to look at, she could give as good as she got. Someone who not only had to put up with us yobs on the Shoebox for many years, but always kept us few with sausage rolls and wonderfully stewed tea. Normally for free. And she never judged. Even dickheads like us. A fabulous person and the sort they really don't seem to make any more. Someone who'll be sadly missed here at GGL.
With Mr X off doing mysterious & top secret club business, I'm left to sort stuff out on my own for a change without his constant demands that I put the kettle on. Bang on time the 21st century 'Roses' turn up for duty and then it's off to the bar with me. Beer o'clock innit!
The usual menagerie of idiots awaits, already propping up the serving area. Even Greek is here! And he takes no time mocking my new haircut, despite the fact he's shaved all his off to try & hide is own horribly receding hairline. Bradford v Reading on the telly has reached half time by this point and I can tell it's a game that's lacked somewhat in quality as most of the summing up at HT seems to involve clips of both sides lumping the shit out of each other on a pitch that would embarrass even Hemel's loving recreation of Omaha beach after the Americans had tried to land on it.

A Taz-orama!
Much of the build up is pretty much as usual, with abuse, nonsense and other assorted bullshit occupying our time. AB appears waving a bucket for the donations on entry for todays 'Pay what you like' day. Fuck off! I've got a season ticket, today's already paid for! He's having none of it though and in the end, only dropping a note into his empty bucket ceases his haranguing and he toddles off to screw the pennies out of the less regular attendees outside. Clearly having seen we're a proper bunch of idiots and a soft touch for a couple of quid, we then end up talked into buying creme eggs clad in mini Sutton coloured bobble hats.
No, I've no idea either.
Howe, Amankwaah, Binns, Spillane, Cooper, Collins, Wellard, Forbes, White, Gomis, Fitchett.
SUBS: Wishart, Dundas, Hippolyte-Patrick, Hart, Shaw
As per normal, we find ourselves shooting towards the Rec end and having taken our spots on a sunny terrace, it's pretty obvious todays offer hasn't been quite as successful with the locals as last years vist of Basingstoke. While there's a few more in attendance than tuesday night's clash with Bromley, we're not exactly inundated either. And to be honest, as the first half trudges along, you can't really blame them for not bothering.
The highlights of the half are discussing Dukey's new 'National Union of Netlifters', of which the membership is currently one (him) and in which he is president, treasurer as well as also knocking off the secretary (think about it!), then the ref deciding about 15 min into the game that Howe's purple top clashes just a bit too much with the visitors blue number and orders him to change it. Football wise, Fitch fails to connect with an Amankwaah cross and the best chance in another forgettable 45 is Shaun Cooper driving fiercely over from about 20 yards after Spillane has played a free-kick short to him.
Yawn.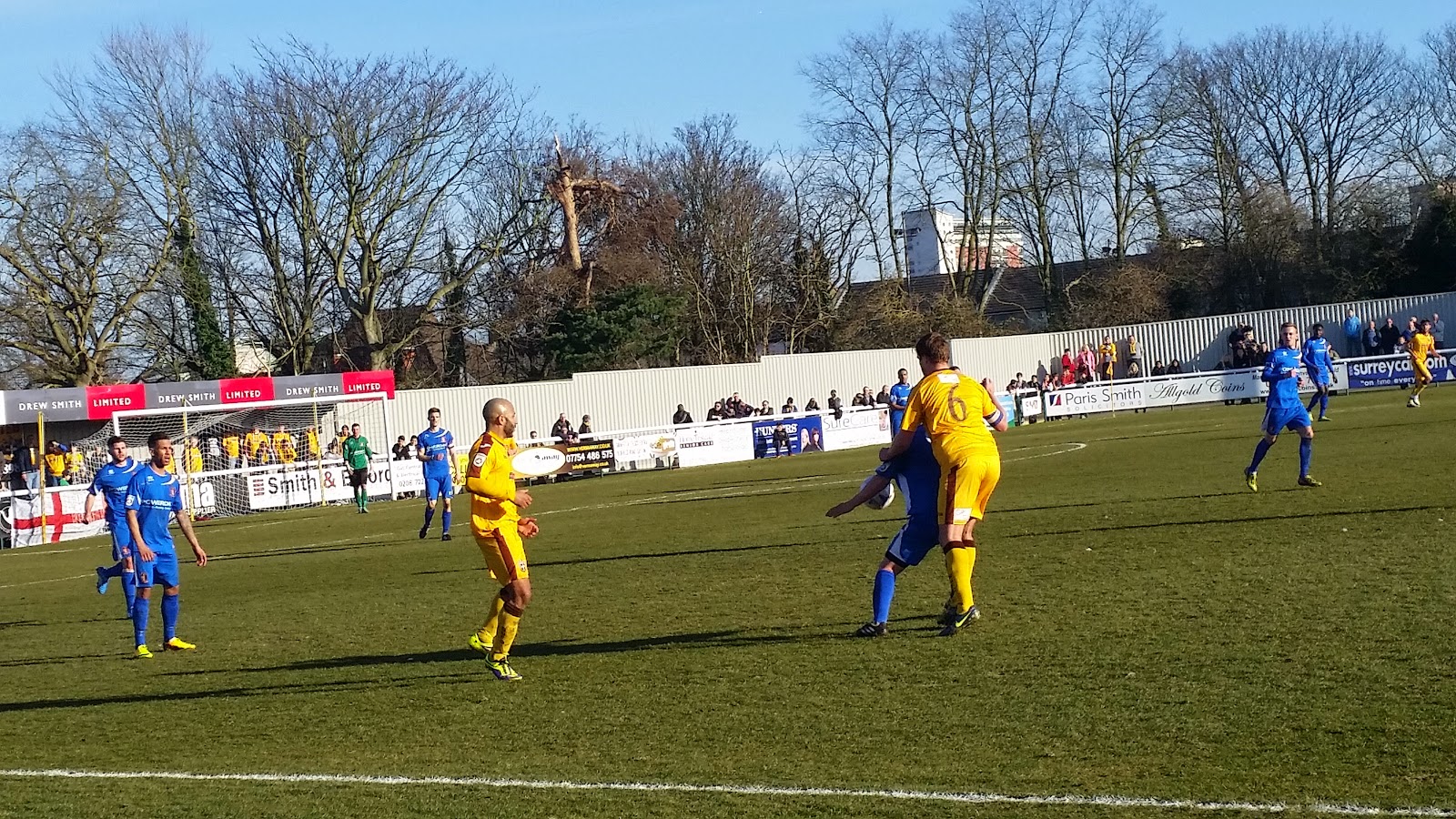 This is as exciting as it got….
Any hopes the second half might be an improvement are soon tossed away when a dreadfully soft corner is conceeded a couple of minutes after the restart and swung to the near post. No one really picks up the man who hooks the ball firmly high into the net to give Hayes a desperately needed lead. It's so unexpected even the visitors both on the field and off celebrate in somewhat muted fashion. Our response is almost instant. White does well to hold up and slips in Fitchett who looks certain to score, but somehow prods just wide of the target.
He does well a few minutes later himself getting wide and pulling the ball back for Binns arriving late, but the shot is blocked and from here, the game dies on its arse. Hayes, fighting for their lives at the bottom, understandably drop deep and look to hang onto what would be 3 huge points. And we all know that when that happens, we rarely display the nous required to prise open such a massed defensive effort. Dundo & Shaq are introduced to try & inject some life but to little effect. Wishart follows with a little over 10 to go but his only real contribution against his old employers is to wildly slash at a half chance in the box that flies miles into the air. It's at about this point I tell Totts about my report planning cock up from this week. He's understandably sympathetic.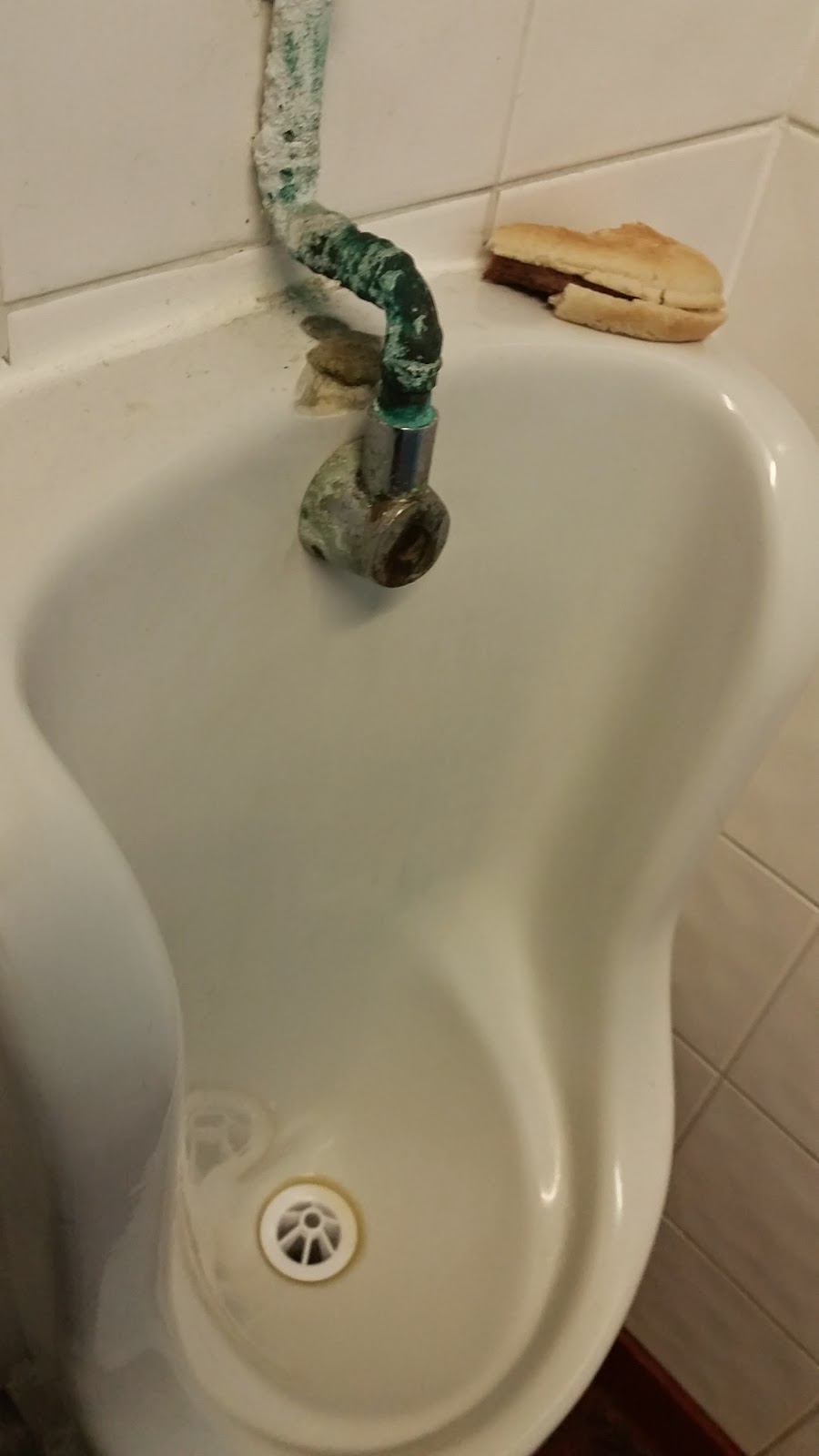 Insert your own caption here….
The somewhat less than hurried attitude to our performance is summed up late on. A silly challenge causes a load of handbags in front of the dugouts & ends up with us getting two yellows to their one and this despite their 7 throwing a couple of punches in plain sight of the lino on our side. Cooper then rubber stamps a rather lifeless, shite afternoon by somewhat unsubtly clobbering an oppo player just inside our half and getting his marching orders. It sums up one of the poorest performances in a poor season.
Back in the bar, we hit the beers to once more attempt to blot out shit football and I arrive back from shutting up Roses to find to find the partner of Mr Southam being 'entertained' by Greek and Dukey. Clearly our skipper is a very trusting bloke. Pints are sunk, the Strikers are Key draw is done with the able assistance of Mr Tim Vine, who comments about the game "Some of the throw in's were quite good". Never a truer word said than in jest eh? He then proceeds to charge all comers a fiver to take him on at Darts and as last time, reels off win after win and only gets turned over by two lasses who he lets have 4 darts to his 2.
Whilst this goes on, Villa v West Brom takes place on the box, but no one's really paying any attention until the late NAWTINESS and the rather tinpot pitch invasions, even then the main comment is regarding 'ugly Brummies' rather than the football. Eventually though, it's time to depart and with our timing perfect as ever, we're able to stumble to West Sutton and catch a train round to Sutton. Well, the rabble are, I elect to end my night there and stay onboard to Carshalton, where a brazen strut through enemy territory leads towards HQ via the chinese to pick up some much needed dinner for me and the other half.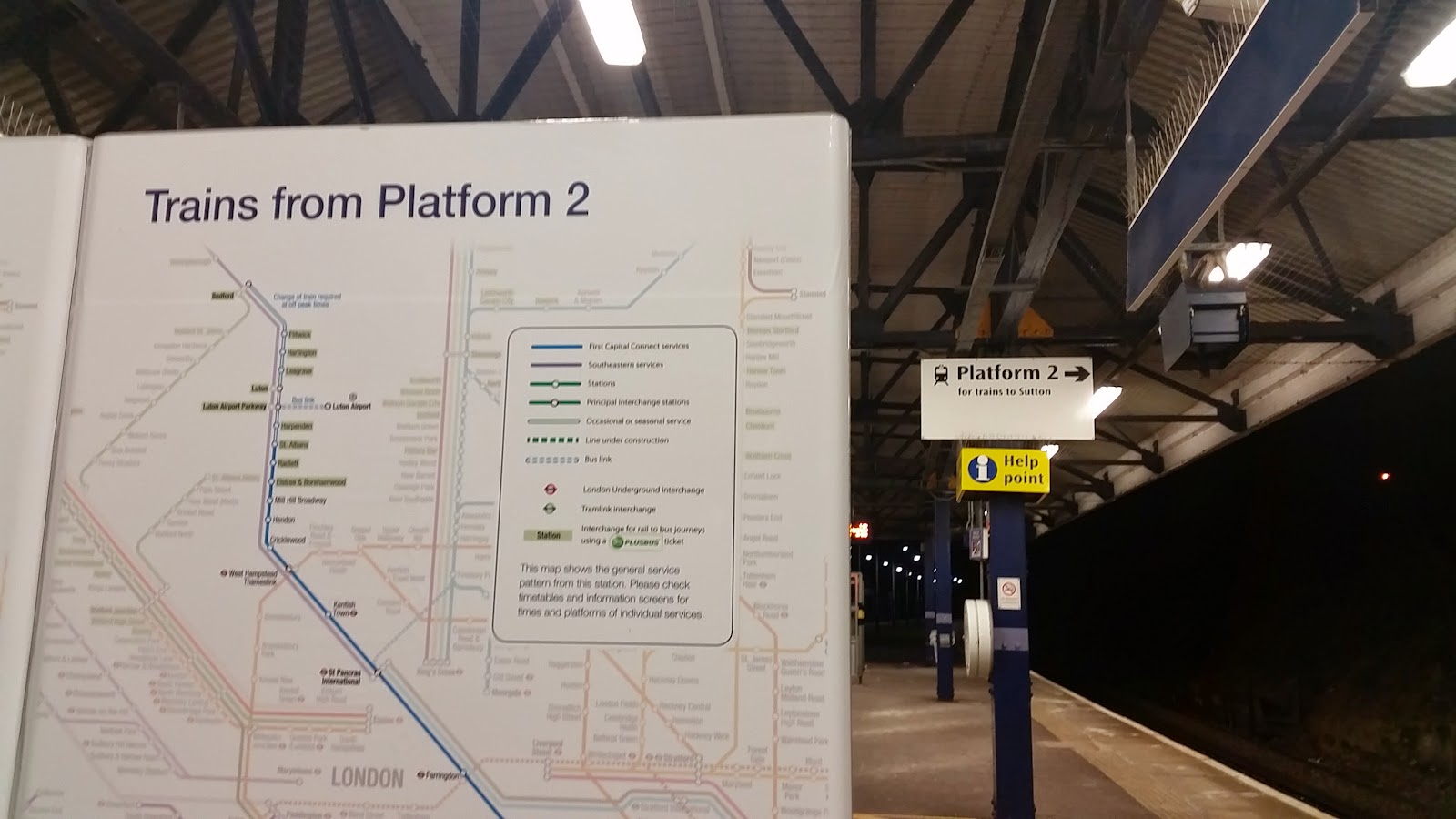 Homeward bound.
Still, only 8 of those left to go. Oh goody.