I went to the doctor the other day and he said he was worried about how much alcohol I was consuming. He asked me how many units of booze I had consumed this week and after I told him '21', he told me 28 was the maximum and that I'm fine after all.
Guess it was a good idea to go and see him on a Monday then.
Just a little titbit there for you to enjoy. Lets face it, the last couple of months have been tough watching and even tougher writing as we slowly limp over the line. Today's tale takes us to Bishop Stortford, another team struggling at the bottom of the league. But surely two teams that are not having the best of seasons would no doubt battle out a classic of a match?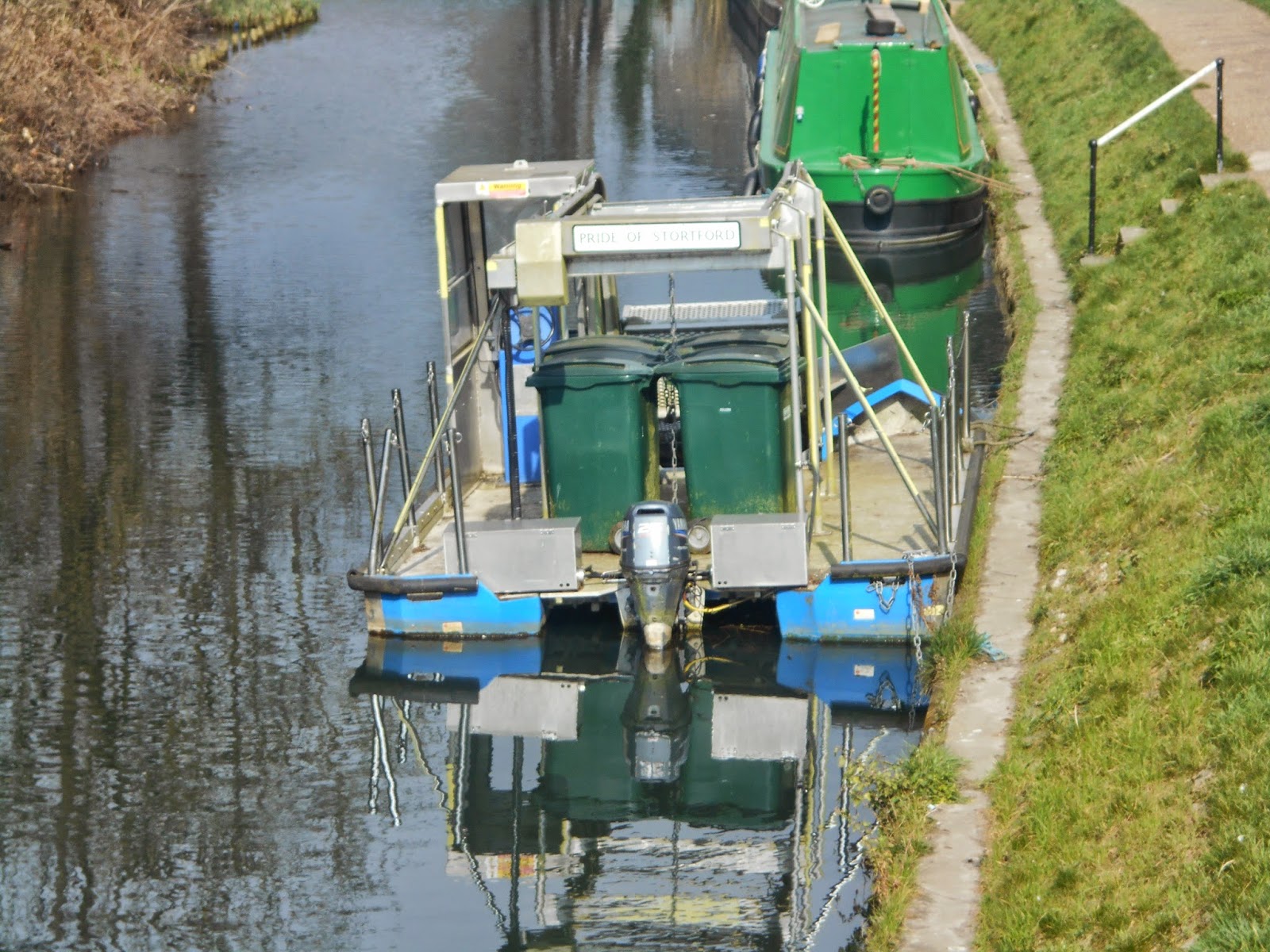 The 'Pride of Stortford' apparently. A bin boat.
The plan was to get the 0932hrs from Carshalton. I arrived with plenty of time to get me & Taz a nice cup of tea before the train arrived. On it were the usual rabble of Mr X, 4 Days, Wardy (and his 4 lovely doughnuts), Sean & Indiana. There was even a certain Southampton Steve getting on at Mitcham Junction as well.
There were a few absences from our Firm today. Mostly the usual ones. The Firm Leader was apparently up North near the M60 sharing a room at a Premier Inn with three blokes. Dr Bell was no doubt under water still trying to solve the Fukushima problem and didn't hear his phone. And finally Juanita was probably just "greasing his gear knob" in some car park in the middle of nowhere.
After getting to Victoria we jumped on the tube towards first Oxford Circus and then to Liverpool Street. A tenner for a Stortford return ticket and before long we were on the 1040hrs Stansted Express. The journey was very quick and with only two stops, we were in Stortford just like that. There's an old saying about "It's grim up North" and this was never more true as we found the weather had turned somewhat nippy.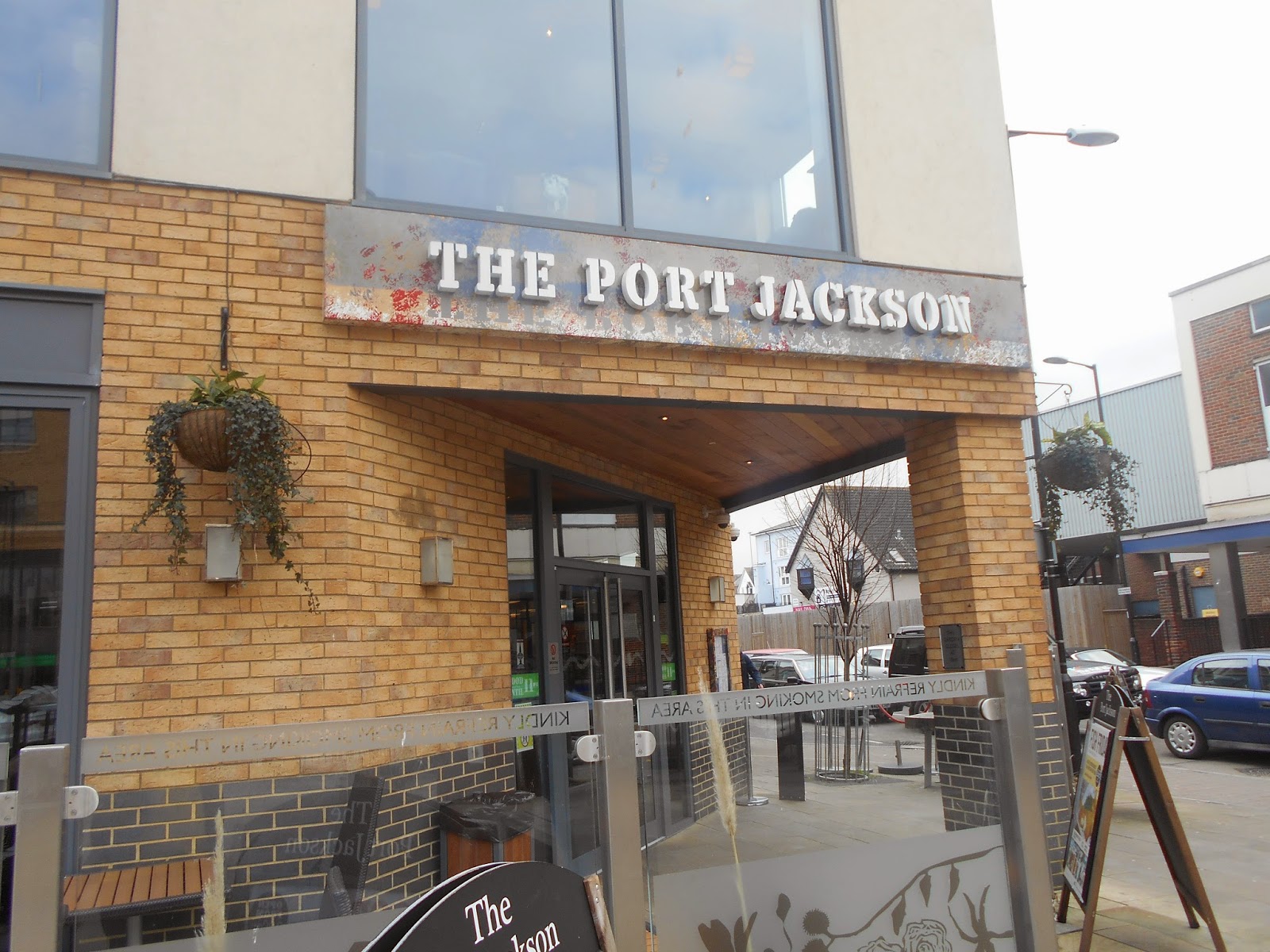 Michael's lesser known brother went into the pub trade…
The first pub of the day was the Port Jackson. This 'Spoons was only a week old when we last visited it and I was surprised to see that it still retained it's posh Murray mint style sinks in the bogs. Several pints later and the discussion had turned from a statement someone had found on the forum that Wellard was the best player since Christmas, to the news that the first successful penis transplant had recently occurred. I just wonder if the fella had a choice of sizes available to him.
Leaving the 'Spoons we headed up to the Cock Inn to watch a terrible match up between Palace and QPR. To be honest I only looked up when another goal went in, the Norwegian commentary not holding my interest. Wardy had wanted to meet a couple of the locals in the next pub and after some debate we left after a solitary drink.
The Nags Head was next on our list and as we didn't head there last year it was a new boozer for most of us. I say boozer, really it was more of a toby jug and this was proven when the large group of us were escorted away from the bar to a large table some way away from the dining customers.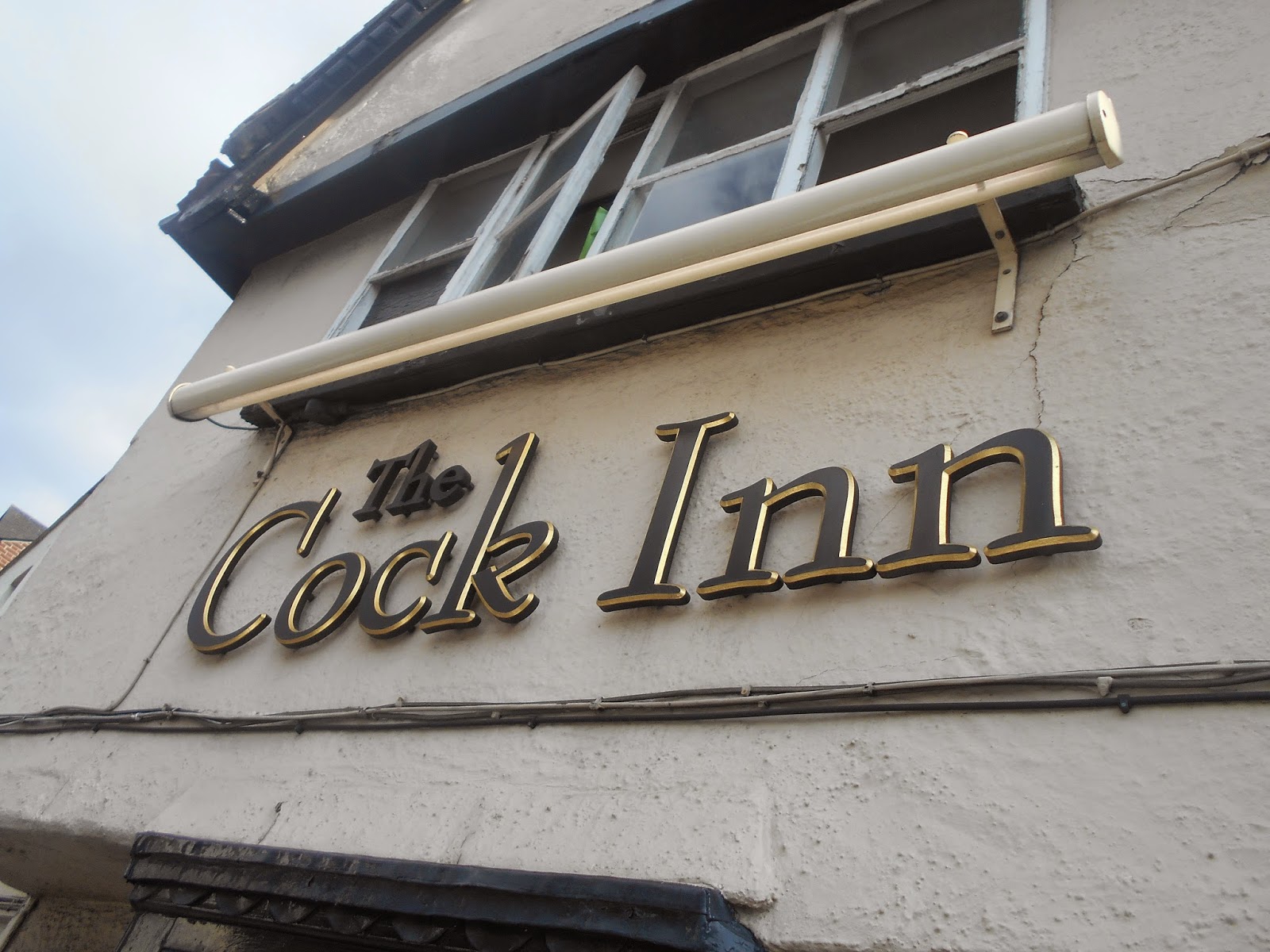 Double entendre ahoy!
Arriving at the ground, the first thing to grab your attention was the large tent visible behind the far end of the stadium. Apparently the circus was in town, and that wasn't us! Inside the modern looking bar we once again pilfered the whip in the search of more alcohol. Memories of past booze cruises were recalled and we discussed the incident of me and a Budweiser bottle. Amongst other things.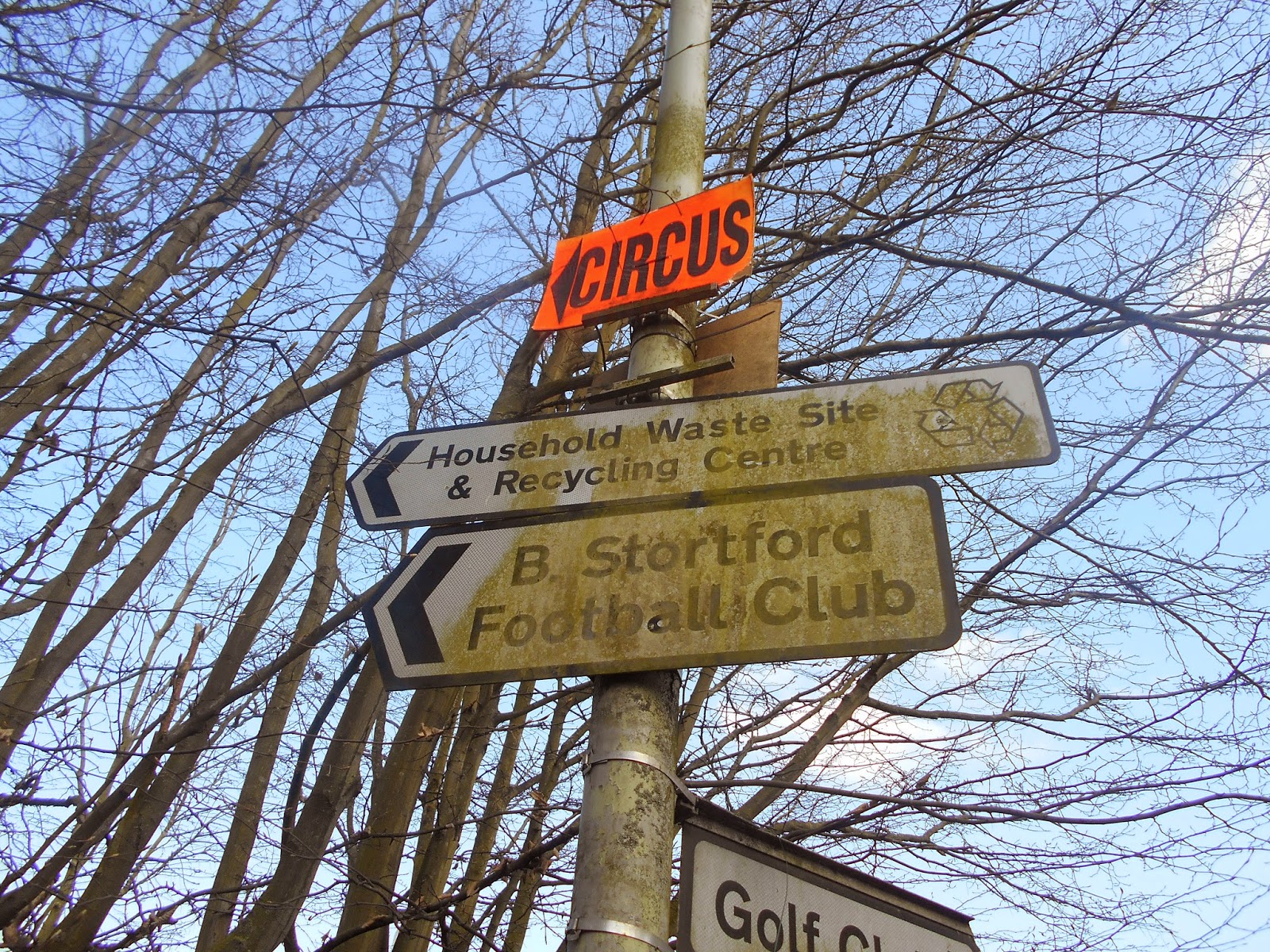 Dirty dirty Stortford!
Howe, Amankwaah, Wishart, Wellard, Cooper, Collins, White, Forbes, Dundas, Gomis, Fitchett. Bench warmers: Spillane, Scannell, Hippolyte-Patrick, Medlock, Shaw.
On a very hard pitch Sutton made the best out of the first half. Several chances were to fall to us as we tried to make amends for last weeks defeat against Hayes & Yeading. The only let down would be some weak shooting and poor coordination in attack. Most of the first half was dedicated to Sutton trying to grab the first goal. And failing.
Several players had shots blocked or saved but still none of them were guaranteed goals, only denied by defender or keeper. Fitch, Dundo & Gomis were just a couple of players not to register anything. I don't really recall any sustained attack from the home side but as the half went on you knew that Stortford would get their chances eventually.
At half time we headed to the bar to raise our spirits (or drink them). Even Taz joined us on this rare occasion as we swapped stories with the home support. If you thought we were poor last week, the Stortford fans would claim that their win against Staines on Tuesday was just as bad. The main aim for them this season was "as long as we don't end up in Conference North".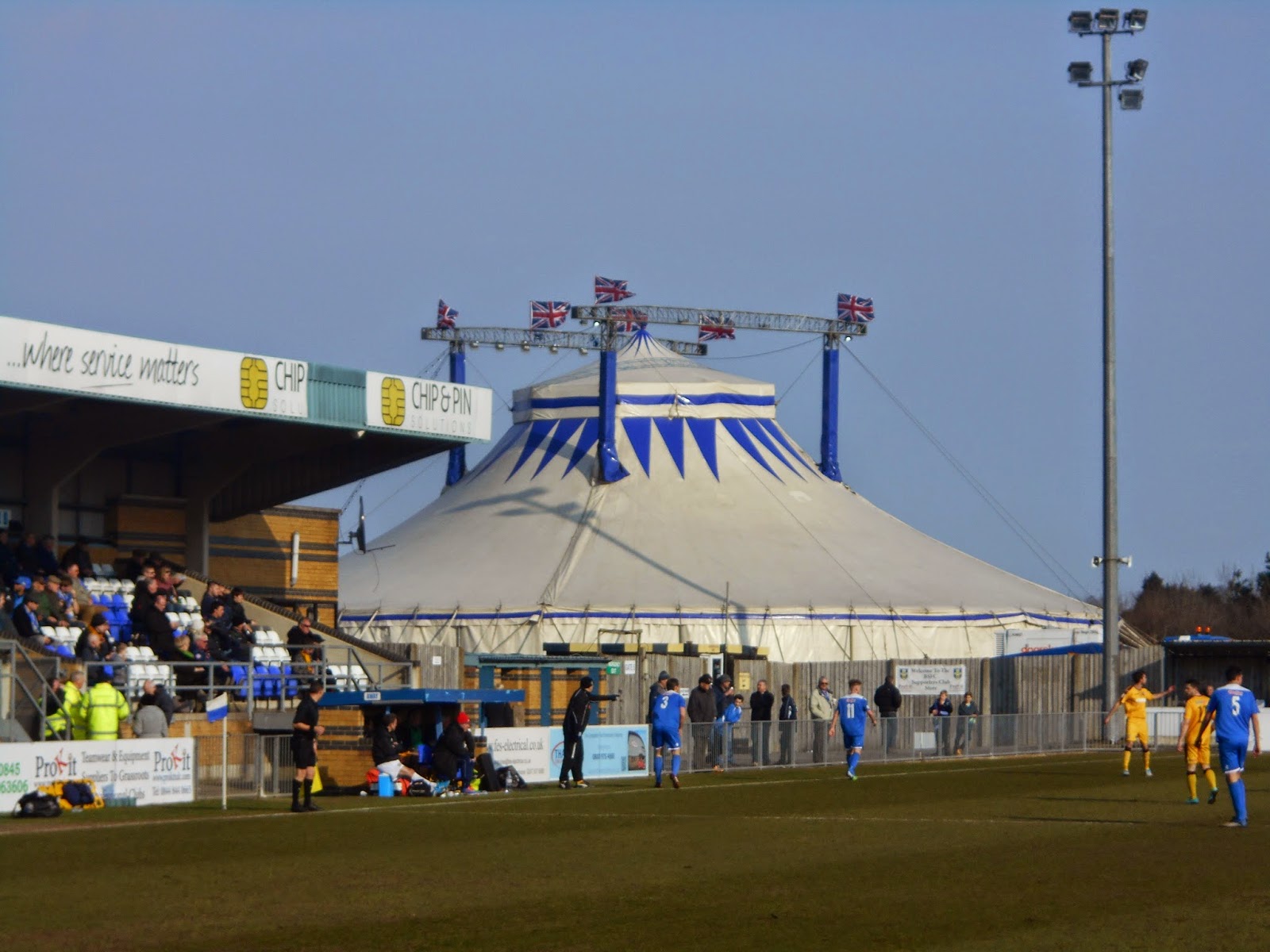 "Their club shop's a bit roomy innit?"
The second half started in the same fashion as the first half ended. The only highlight in the first fifteen minutes was when Scans was brought on for White. After this the game started to turn towards Stortford as theny had a couple of good chances. A penalty shout that might've gone against us if the likes of Ash or Coggins were ref only compounded the worry. But things remained goalless.
Stortford did have a chance in the last ten minutes to grab all three points but the shot rebound off the post and away from danger. Gomis took a late yellow and as the clock was winding down Cooper threw himself at a last minute shot, only to get injured and was subbed for Spillane to jog around for 90 seconds or so.
The game unsurprisingly finished all square and we headed to the bar to see what the other games finished up like. We are now currently are fifteenth in the league. 13pts from relegation and 16pts from the play offs. Mid table mediocrity is all that is left for us. If we're lucky. More importantly for the Firm though was where were we going to drink?
The modern equivalent of a party 7?
After a cab was booked, Wardy managed to convince the fella giving out the food for the players that we were also playing staff and snagged two portions of sausage & chips. Two sherbets arrived in good time and before long we were back in the Cock. There would be nothing in this tale except that the cab driver parked up outside the pub and then followed us in for a drink. That has never happened before I can tell you.
The Cock Inn has had a slight refurb since last season and this meant that the juke box had been fiddled with. In fact its been Rolf Harris'd and Jimmy Saville'd to point that there is no Plastic Bertrand! Well we weren't going to hang about here all night with such a poor music selection. So after sorting out a reasonable train time to aim for we split up to seek out booze and grub for the train.
I don't know what happened but as Taz arrived at the station he'd begun to limp like he'd just met a sailor in the toilets. Of course there needed to be some outlandish shit for the journey and Taz had proved this by purchasing another bottle of turps in the guise of 'Magnum Tonic Wine' with added Vigorton. Whatever that is. A third trip initiation present for Southampton Steve was a pouch of Smirnoff Ice as he likes his drinks fruity. He complained, but drunk it anyway.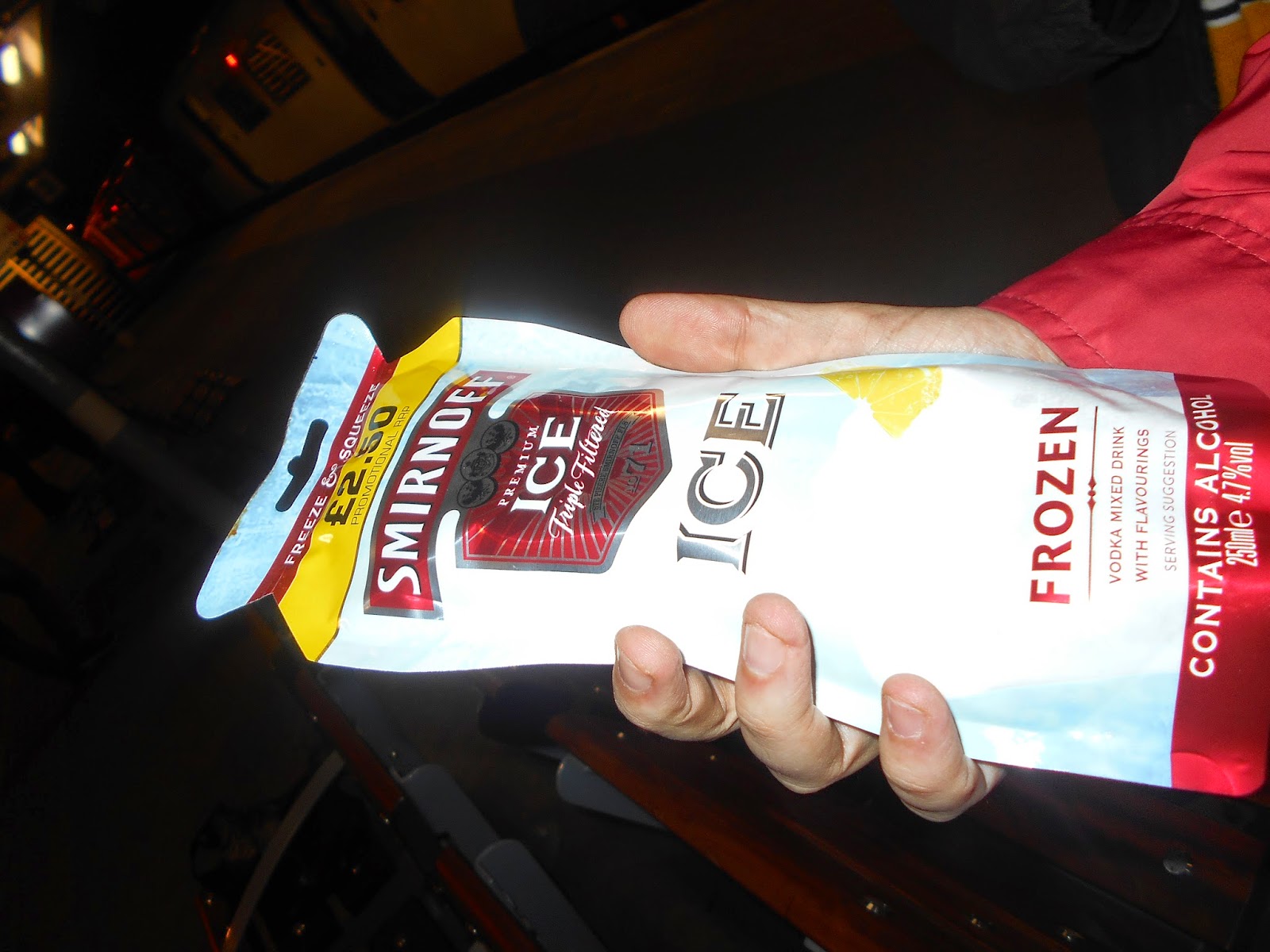 We need 100cc's of Smirnoff! STAT!
By the time we got through London and hit Sutton, There was only three members of the Firm left. Of course we hit up O'Neils and eventually got to talking to, not only former school friends and a babysitter, but a couple of mature women who had never seen the film 'The Breakfast Club'! I think it was this statement or the fact that the pub was closing and the staff really wanted us to leave that made us finally call it a day and head home.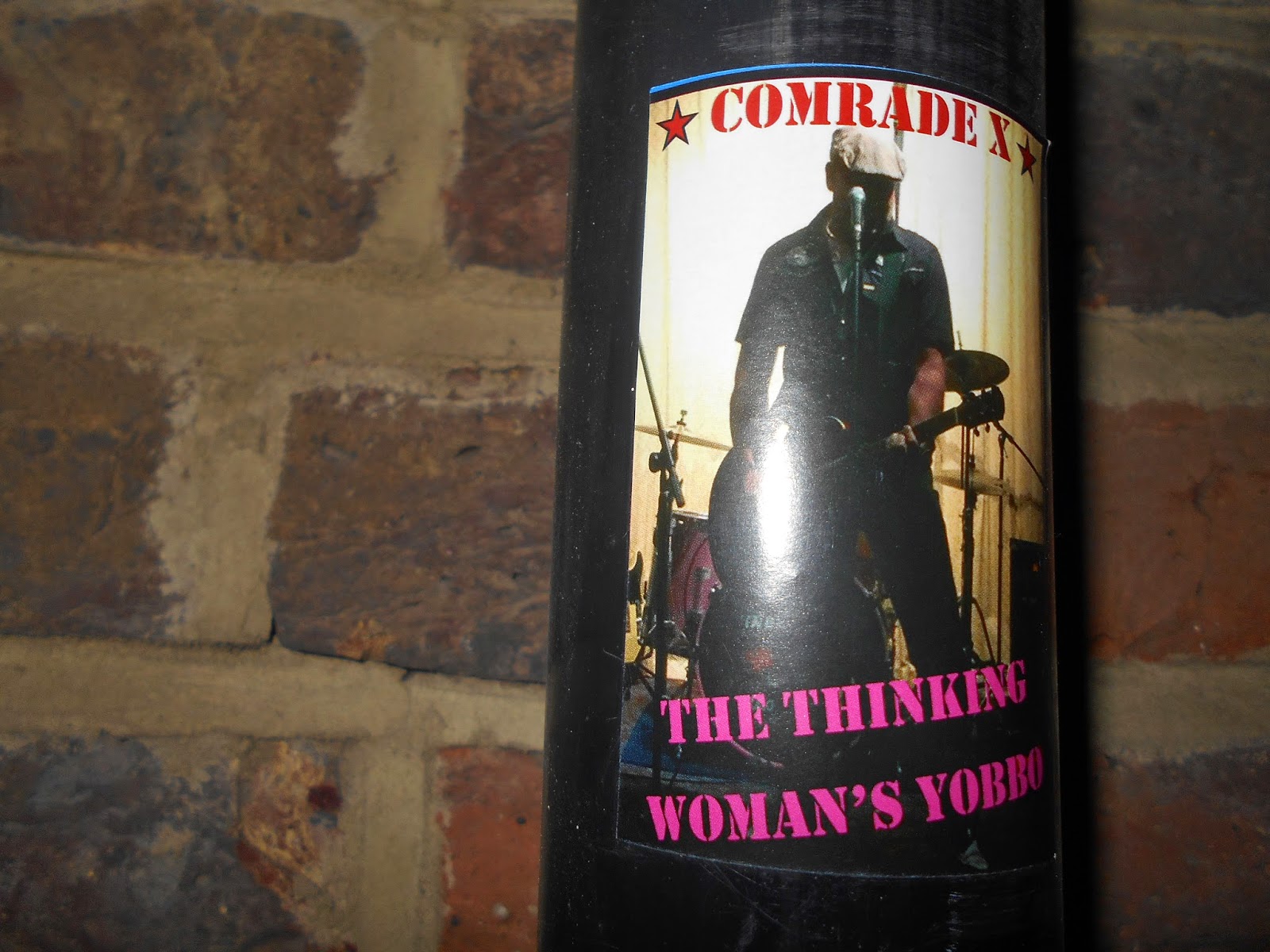 Catagorically does not do ANY Bucks Fizz numbers….
Duke
Att. 375