Another defeat and this season isn't getting any better. I'm in no doubt that we won't go down, luckily there are worse team out there like Staines. Saying that, there goes our 100% record against the bottom teams and we now find ourselves only two points in front of Weston. But with the demise of Salisbury we are five clear of Stortford.
This is the second time in a row that Weston away isn't on a Saturday. And having missed the famous weekender's of yesteryear I begin to think that the football gods don't want me getting "wasted in Weston". It was decided long ago that Mr X would be driving to this game. But since then he has got a new car and decided to take 4 Days & the Crockster along for the ride as well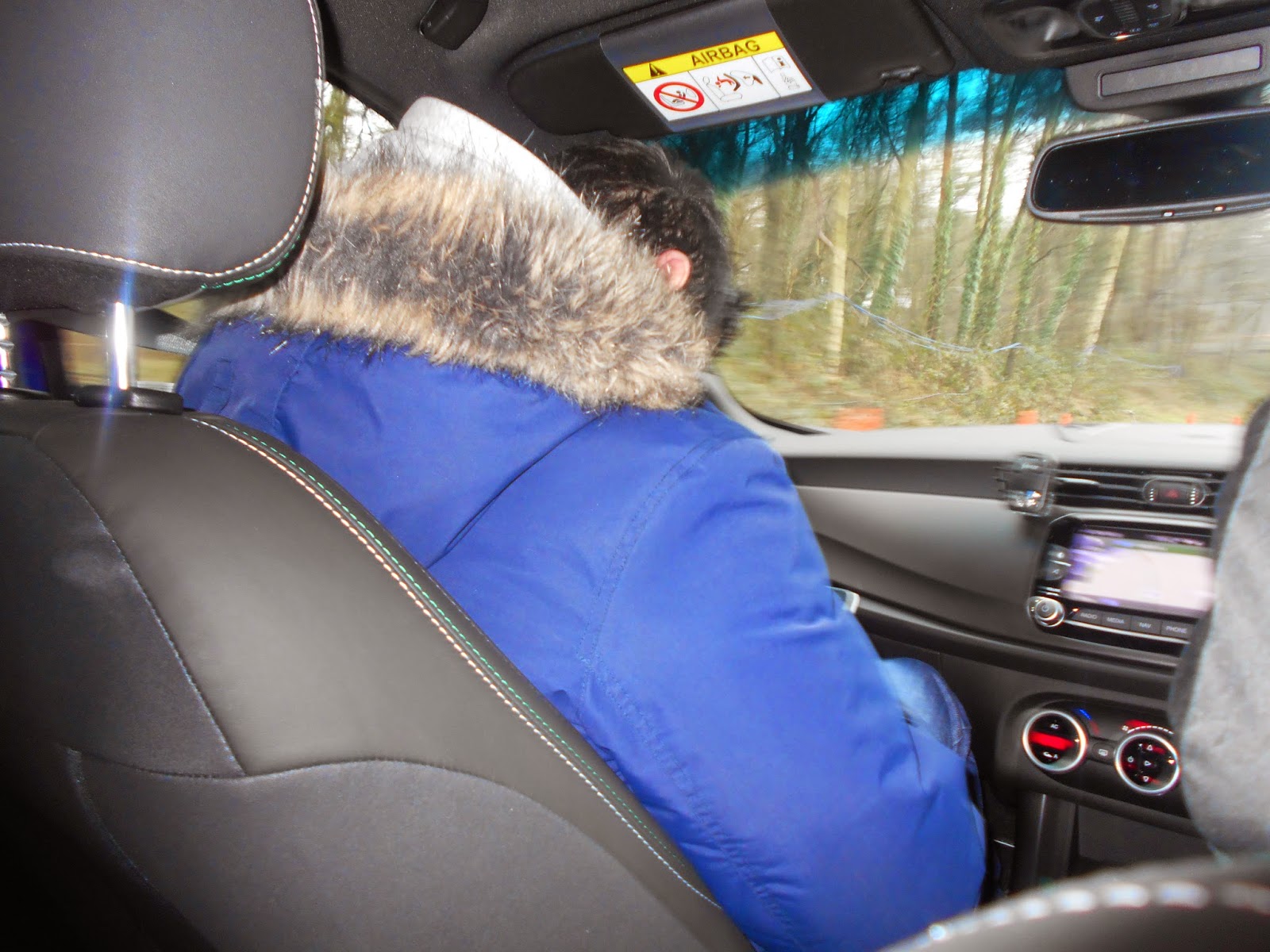 "Ok, who asked the eskimo along?"
Arriving in the executive car for eleven o'clock, only 4 Days was present. I asked to the whereabouts of the others when suddenly Mr X arrived in his Italian Stallion with a clammy Crockster next to him. Jumping in the tightest spot behind Mr X, we begun the three hour journey westwards through Worcester Park and onto the A3.
Jumping on the M25 and then the M3 we soon turned off at Bracknell. What the fuck is Bracknell? I thought they had some sort of sport there and was reliably informed by 4 Days that there was an ice hockey team called "the Bracknell Bees". I did wonder if someone would create a more imaginative team one day like the Bracknell Bastards or a ladies team called the Bracknell Bitches but I think I'm only person dreaming of that one.
Soon we were stopping at the services and then we were in Weston. With time to spare we headed for the local 'Spoons and a quick pint before heading to the ground. On the way Mr X received a text. I know this because some Italian sounding women announced it through the speakers. What the Fuck was that? For all intents and purposes it could've sounded like the late Mussolini's wife Donna Rachele and we wouldn't know it.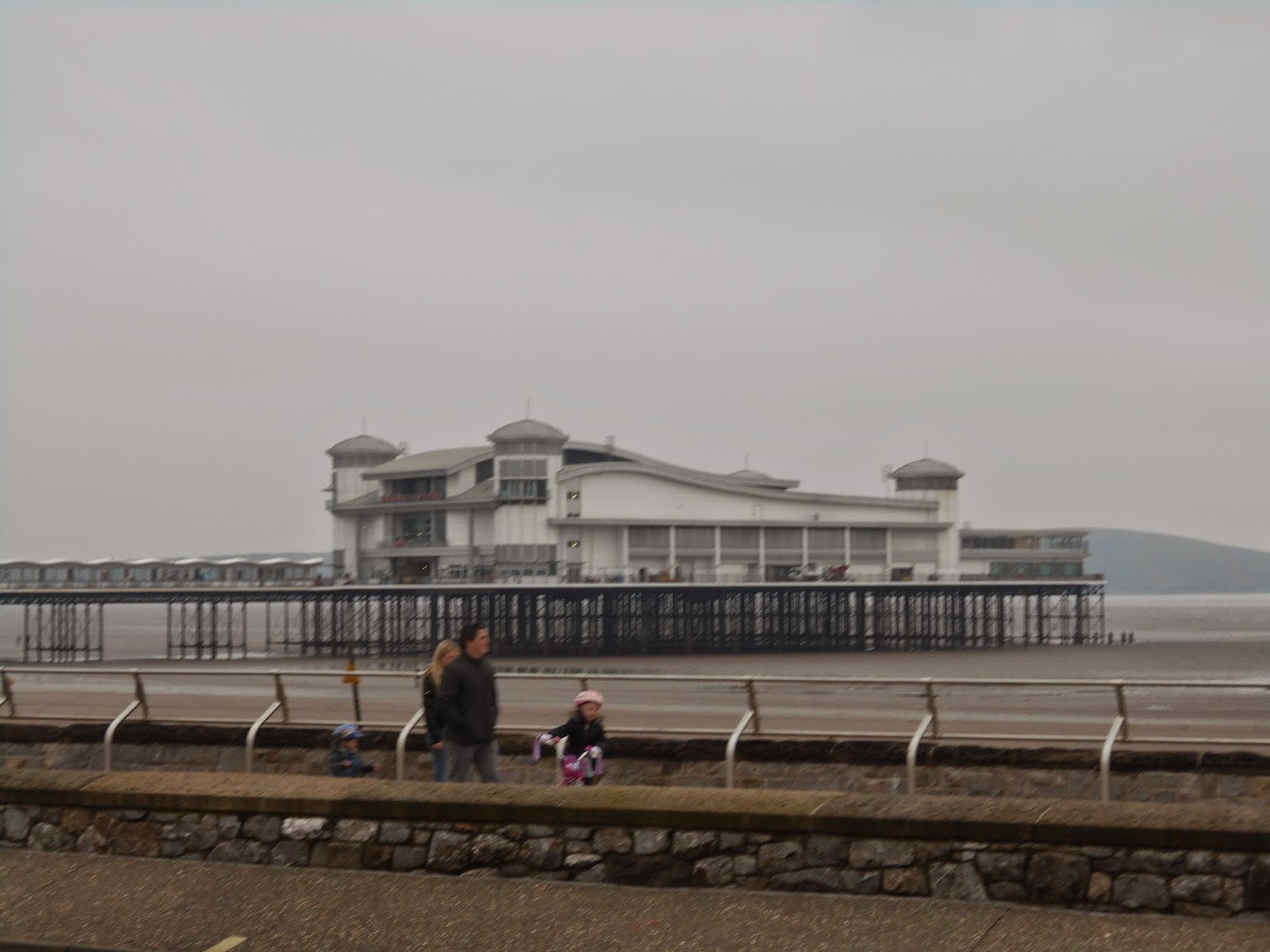 The bright lights of Weston-Super-Mare…
Well we were going to have some fun with that later! Arriving at the ground and parking in the mud we payed our £12 and entered the ground. £3.50 for a chef's larder cheeseburger that wasn't up to scratch and then I was asked buy the former match secretary of how I knew about Southam's left foot, that was mentioned in the last blog? Well, now I know he reads this drivel I will ask him a question:
"Any chance of putting the old way of line-up on Twitter as well as your new fangled one? Please? Its for the blog and I'm just lazy like that"
Lovelock, Collins, Wishart, Spillane, Cooper, Clough, Evans, Southam, Dundas, Gomis, Medlock. Bench Warmers: Wellard, Sessegnon, Serbonij, Hippolyte-Patrick, Julian.
Most of the first half was all about the midfield battle. The five in midfield were the ones that dictated the action. With Medlock and Clough up front you would think that Clough would be the target man every time but that wasn't the case. It also seemed that all shots on target were pea rollers and all those off target were hit with venom and aggression.
Medlock was probably guilty of the two best chances with the first being a clever bit of play in the box that left him with just the keeper to beat. His shot was weak and straight at the keeper and easily saved. His second chance saw him running onto a long ball inside the box that was going away from the goal. Instead of a simple deft lob he choose power and his shot went high and wide over the goal and also us in the stand.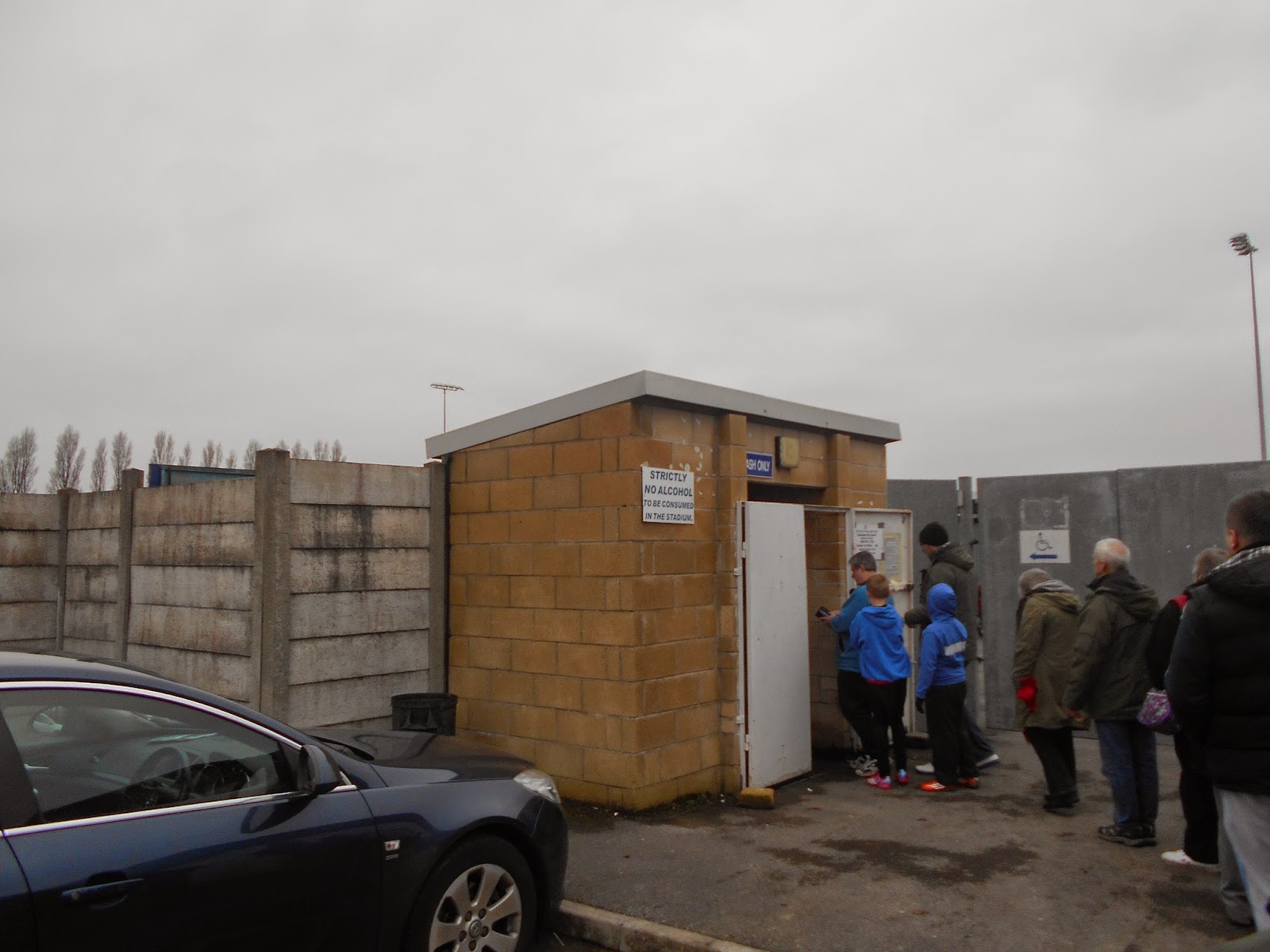 The massed crowds.
Over the last ninety minutes against Wealdstone there wasn't any need to ask the ref to explain his decisons. But this country bumpkin was very different. One was when Evans was tripped in the box. I do think there was slight contact and another ref would give it. Fair play, Evans went down like a fairy, but if it wasn't a penalty then a yellow for diving?
In the second half we all stood to the left of the goal at the other end. For some reason Clough was swapped with Micky. I don't know why Our Lord Dos did that but it didn't work, because within six minutes we were in trouble when Weston scored. Clough seemed as though as he was looking for an offside, let his man get behind him and watched as he did what Medlock couldn't.
Shaq was then brought on for Medlock and we began to look for an equaliser. Our best effort came from a Evans half volley on the six yard line that thumped the bar and went aimlessly back up the field. Then soon after Clough was pushed back up front and nearly gave a crackin' cross over that was cleared by the defender. To add insult to injury, Weston attacked off this and before you knew it we were two nil down.
The language from the travelling support wasn't for the ears of the tutting middle classes back home.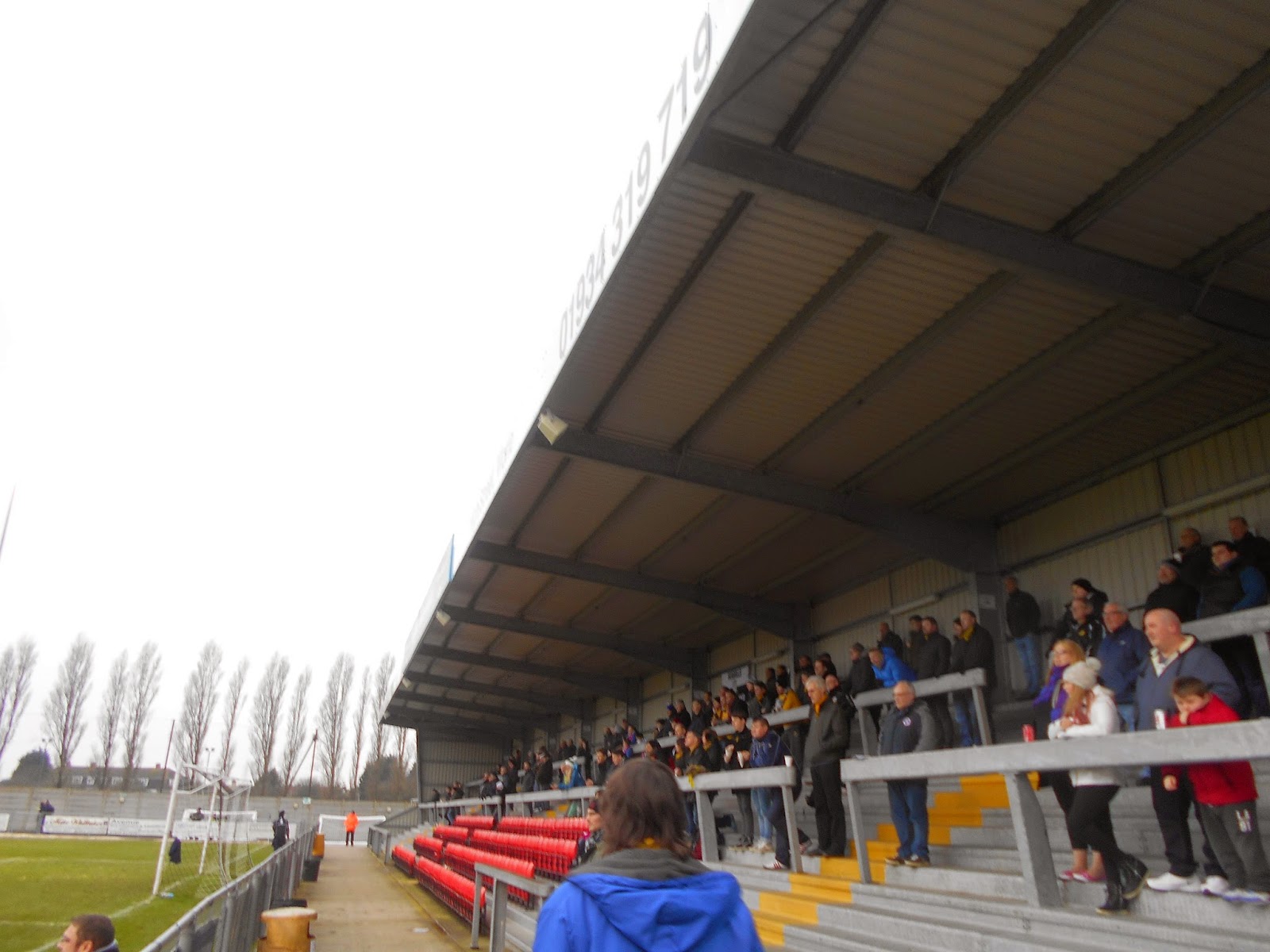 People.
Wellard replaced Micky and yet again we failed to construct any of our possession into goals. With nearly ten minutes left it was all over when a Weston cross fell into the far back of the net over a stunned Lovelock. Now the timewasting began with Purnell in goal. He really didn't like the comments he was getting from some of those behind him. I had to laugh mind you when he remarked over his timewasting that they "Needed the points more that Sutton". Like fuck we didn't need the points. Have you see where we were in table sunshine?
Suddenly with five minutes left we got a goal when Wellard crossed the ball in to an unmarked Clough who guided the ball back into the near post. 3-1! Weston started to go to pot after this and it was all about us. Shaq missed a golden opportunity when he totally missed the ball with his noggin' unmarked in the six yard box & Gomis had a shot that didn't hit the target. Well, unless his target was to damage the advertising on top of the stand.
Deep into injury time Clough once again got on the sheet with a low volley. 3-2! Too little to late, but that didn't stop Purnell time wasting and he got a yellow card finally. Why? It's was the 93rd minute for fuck sake! The last chance of course fell to Clough, he had to jump up with the Weston keeper only to see him capture it and fall onto the floor. No wonder someone gave him a boot while he was down.
Sandy.
After clapping the players & staff off the field, we made on our toes to get out of Somerset ASAP. The sky was dark now and the way forward was with the help of the local illuminations. It took a matter of minutes before the first text message to Mr X was announced "Message from 4 Days". What was said was about as filthy as you could get and couldn't be repeated here.
Not to be outdone the Crockster had a go before even I had finished writing my own piece of poetry. With the sound of Donna Rachele in the Italian Stallion around us every text message got worse and worse in its content. Even Taz & The Firm Leader got in on the action with their own brand of humour, if not as debauched as ours, but equally funny nonetheless.
Arriving at Membury services we decided to stop off for some tucker. The choice was KFC or Burger King? I was hankering for some chicken so I choose KFC. I went for the sensible option of a simple burger & chips, plus extra gravy. You wouldn't believe it but I didn't eat as much as some others. Mr X had an extra four pieces of chicken and the Crockster went for another whole meal. Fat fuckers.
Back in the car and back to texting more smut all the way to the M25 and back to the club. It was down to me to take 4 Days and the Crockster further on to their destinations and after that I was home, checking on Twitter I saw that our two goal hero, Clough, had left us for Forest Green Rovers. Lovely.
We now have a little lull in the football calendar with our next game Tuesday week in the SSC against away at Merstham.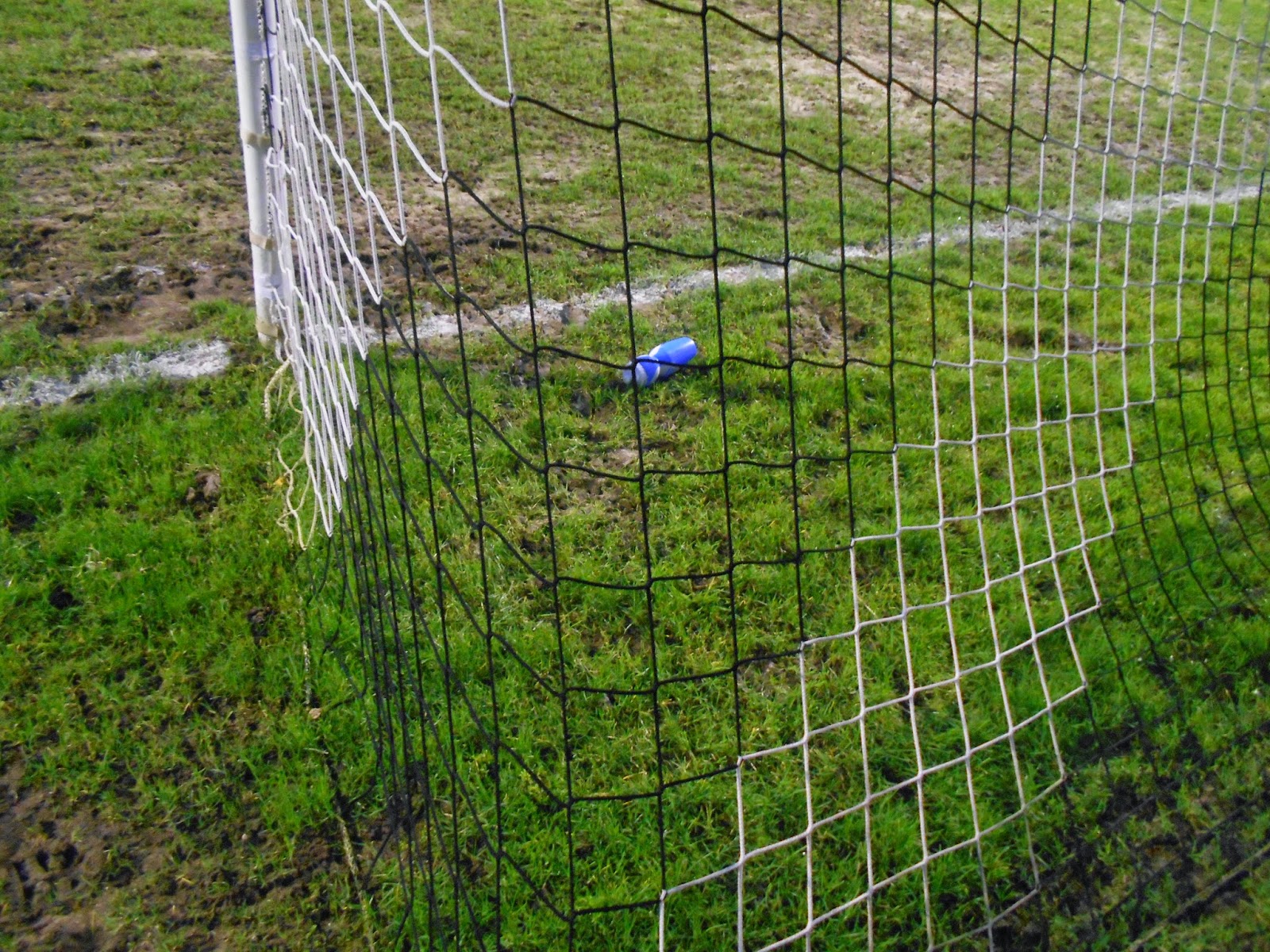 Bottle.
Duke
Att. 499