I don't know how some of those Division One supporters do it, as going to a match on the Lords day is a very strange experience. It probably didn't help getting right on it after watching the Reserves up at Ice Station Banstead the day before. Some of that trip will no doubt be revealed in the little ditty that Taz has written for your delight.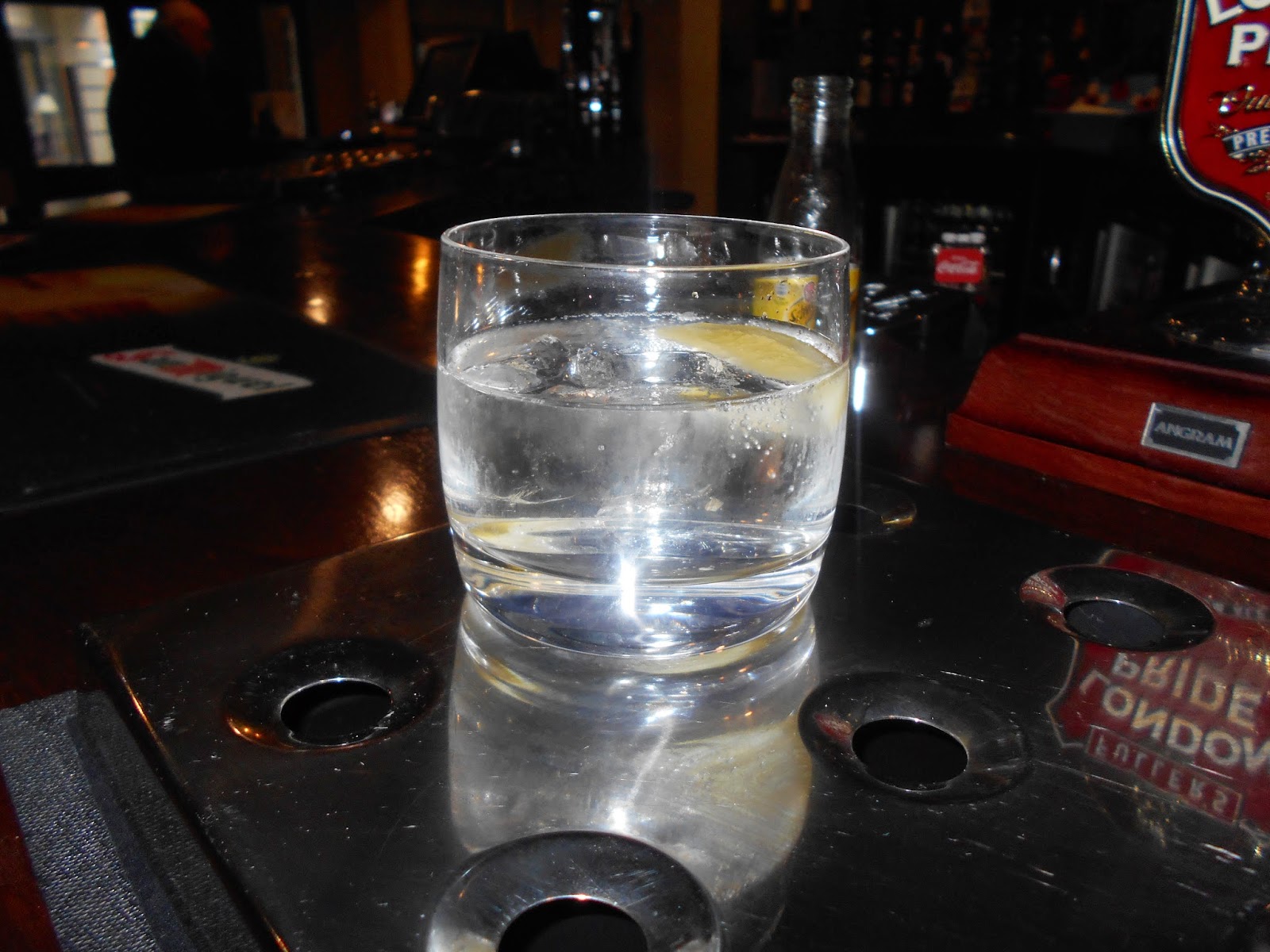 Gin & tonic. The breakfast of champions.
After not feeling too much of the effects of Saturday's little excursion to Surrey, the time had come to look towards Sunday's match in Berkshire. The first job of the day was to swan down to the newsagent's to get the Old Man his paper. Usually I would make a beeline to the cafe for a little spot of England's finest but alas today there wasn't the time.
I was slightly concerned whilst waiting for the train that we could be light on numbers. Not because there would be less noise but because the fewer of the Firm around, the tendency for it to spiral out of control. Thank God for Sundays! Taz finally showed his boat and off to town we went. After stopping at every station possibly we finally made it to Victoria. Down the steps we went before seeing the old sign "No District or Circle line". After some quick thinking we decided to instead hit the Victoria line up to Oxford Circus and then the Bakerloo line to Paddingtion.
Arriving with time to spare and after grabbing some tickets we decided to get some much needed breakfast. Taz plumbed for some baps from Sainsbury's. As you all know, I'm a snob when it comes to food so instead I went for that upmarket place known as "Burger King" where I quickly ordered something called a "Double Big Beef". Anything that contains Beef, Bacon, Egg & Cheese has to be good for you. There was even a piece of tomato inside as well.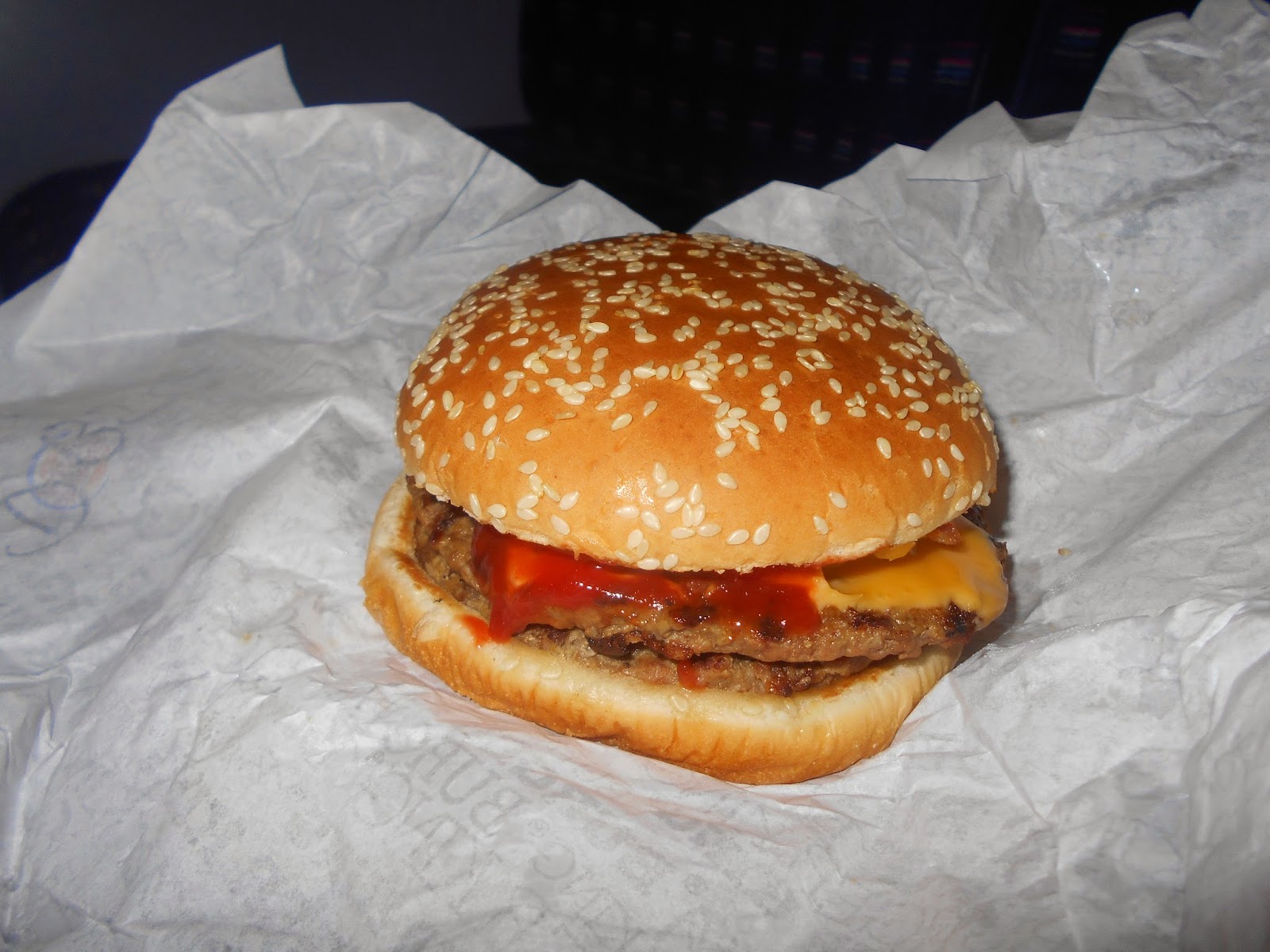 Burger King. Not the breakfast of Champions.
After arriving at Maidenhead we headed for the first beer of the day. Technically, I was drinking after twelve the day before but who's counting? Several beers down we decided to move off and after passing the always closed Hand & Flower, saw the Maiden's Head open. Here we discovered a couple of Gins that were not usually seen in pubs. Personally I was just impressed by the glass that they came in.
We were also finally joined by Mr X & 4 Days. Mr X wanted food and nearly spent a tenner on some Ham & Brie sandwich. There also was a very hilarious conversation on some of the possible developments in the club for the future, this chatter did actually start the night previous. The only thing I'm going to say is "Joey & Warwick"
With the time fast approaching kick off we moved off towards the ground. I'm not sure why I was handed a child's ticket, but this time I had to pay the full price. At least my ticket had the right team and date compared to others. Unsurprisingly the crowd looked over 50% Sutton supporters.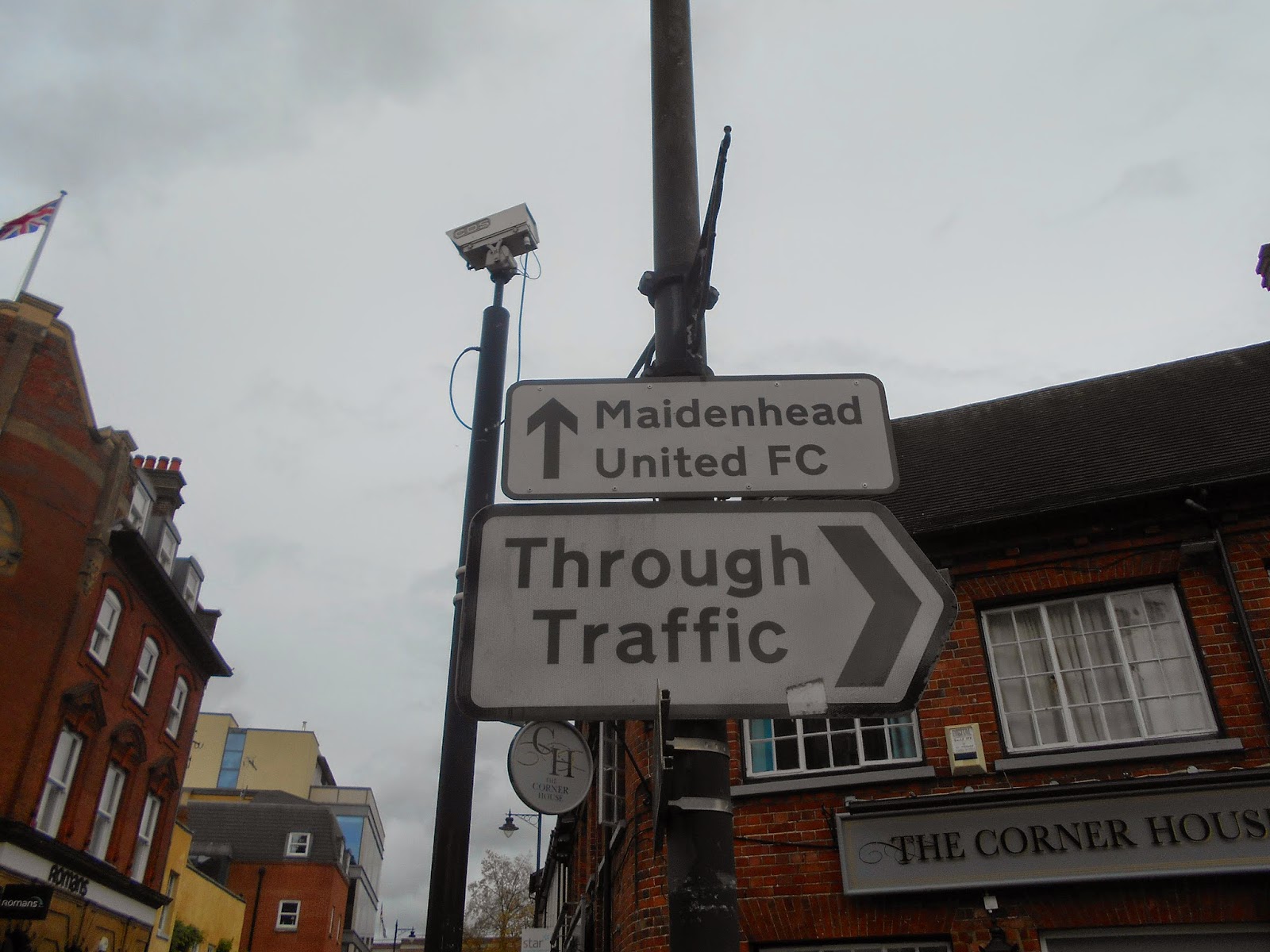 So which way's the ground again??
Lovelock, Evans, Hart, Spillane, Cooper, Clough, Haysman, Gomis, Dundas, Reindorf, Binns Bench Warmers: Hippolyte-Patrick, Johnson, Julian, Bignall, Medlock
The game was only a couple of minutes old when Binns tussled with the right back as he tried to prevent the ball from going out for a goal kick. Some of those around me thought that he had collided with the advertising hording but I didn't hear anything. Either way, he looked in a bad way and after closer inspection from Dr Bobby it was clear that he had busted his knee. Shaq was quickly sent onto the battlefield and quickly established himself in the game.
Its no secret that we are not going to win the fair play award as I reckon we've now accumulated around eleven yellow cards in the last three games. Micky got the card for a challenge that even though missed with the outstretch foot he caught the fella with his trailing leg. Shaq also got a yellow for a mistimed tackle.
Most of the first half saw Sutton attack towards us with another improved performance. Many a time the ball was crossed into the box from Shaq on the right and Kane on the left only for it to be too long or just missing the player by inches. One chance did fall to Micky thirty yards out who then volleyed past the keeper. Smash! it ricochets of the left hand post, comes across the goal and just misses the right post and rolls safely off for a corner.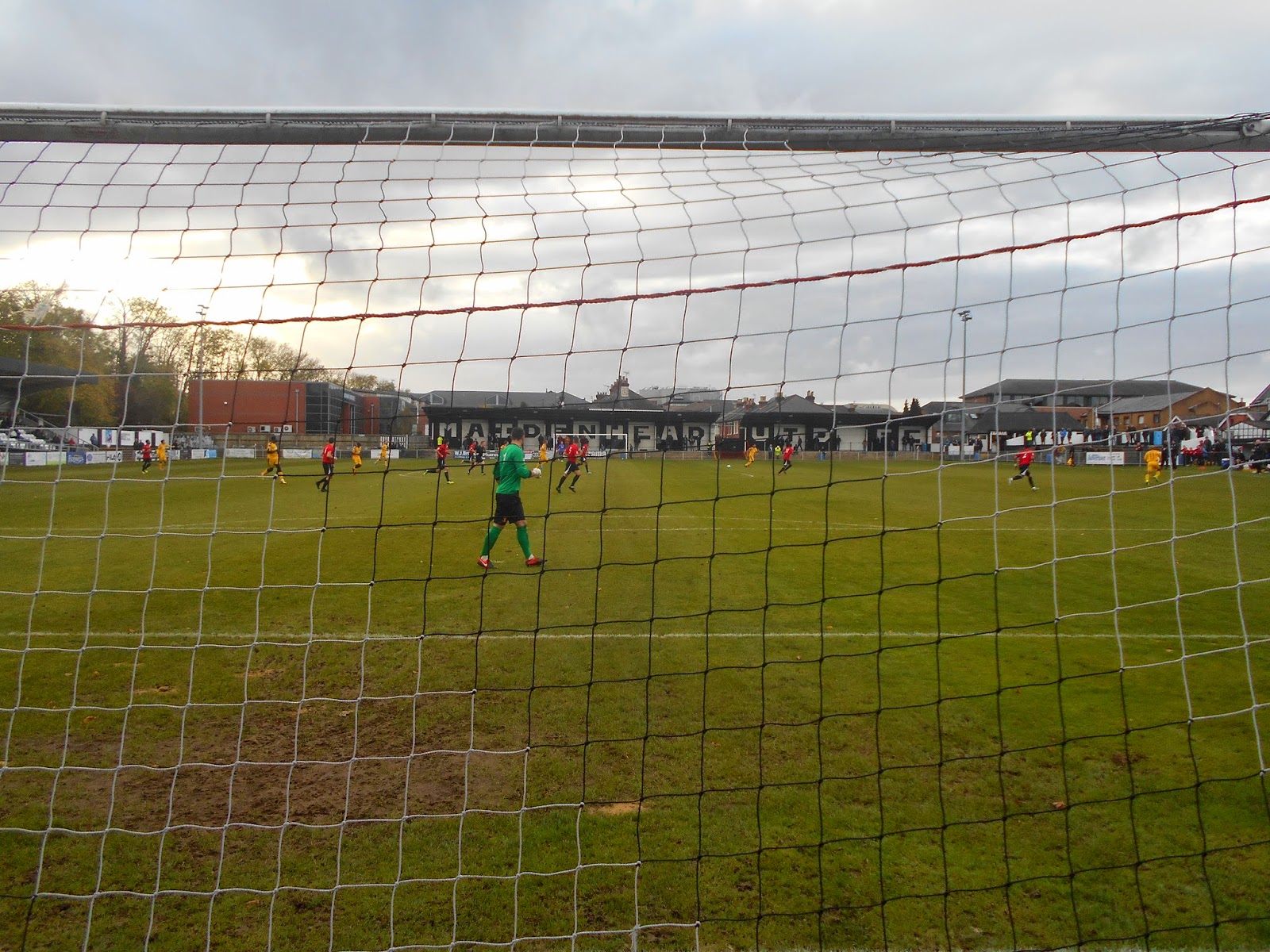 Action. Sort of.
Within a minute we were once again losing when after a run down the left the ball was placed in front of the forward. Worryingly once again the forward was left unmarked and after a big of jiggery-pokery scuffed the ball into the back of the net. Now on the back foot we got to see some very amateurish dramatics from various Handy players. One player unchallenged went down faster than a five pound hooker, only to be told by the ref not to simulate again.
Ah yes, the man in the middle. Another shocker I'm afraid. I think that he was in that 90's comedy Gimme Gimme Gimme, you know the character with the glasses and the frizzy hair. He seemed to be intimidated by the Handy players and missed some blatant corners and challenges. In fact only one Handy player got booked for scything down Shaq only minutes after doing exactly the same thing.
One nil down at half time and the thoughts were that once again we would be leaving York Road empty handed. A very quiet Hart was replaced at half time by Tonbridge new boy Medlock. This meant Dundo dropped into midfield, Mick moved to right back and Jacko shifted over to left back. Not bad for a single substitution!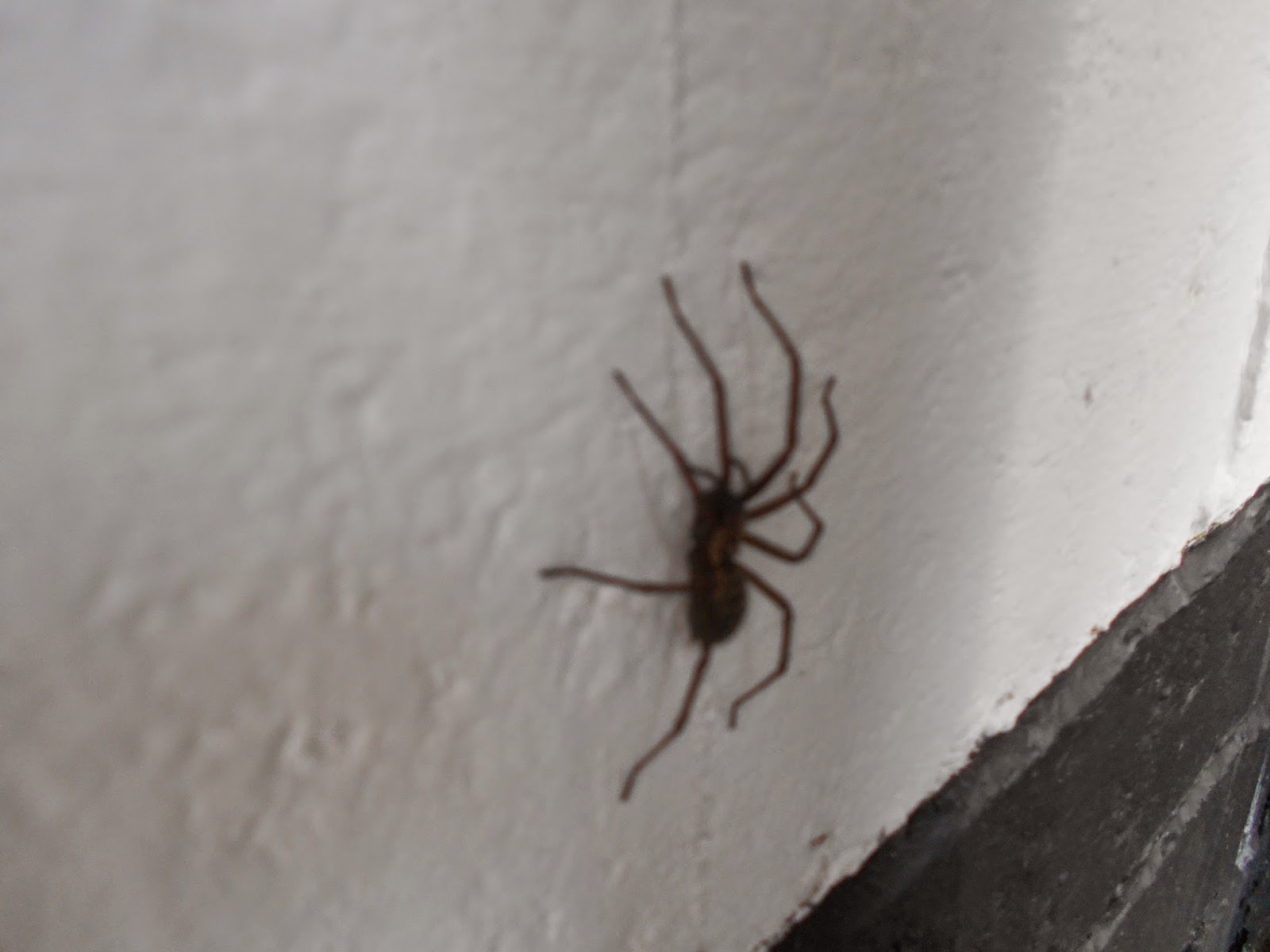 The photo does not do this fella justice. One big fucking spider!
Ten minutes had elapsed when we finally got the equaliser. A free kick to the right of the penalty area was lofted into the far post by Jacko. Up rises Jessy who beat his man and headed the ball into the back of the net. 1-1! We still continued to dominate the proceedings with Jessy only being denied with a good save from the keeper. Bignall replaced Kane for the last twenty minutes as we continued to look for a winner. Several times Medlock got into a good position only to be denied by some resolute defending from Handy.
If finally ended 1-1. At least we are starting to create some chances now. I was slightly disappointed that we didn't get Shaq to attack the left back like in the first half because now he was already in the book. Hopefully one of these days I will not have to mention the defence and another preventable goal. Still undefeated in three games and some positives to take home with us. Its a shame that these game at a price with losing Binns.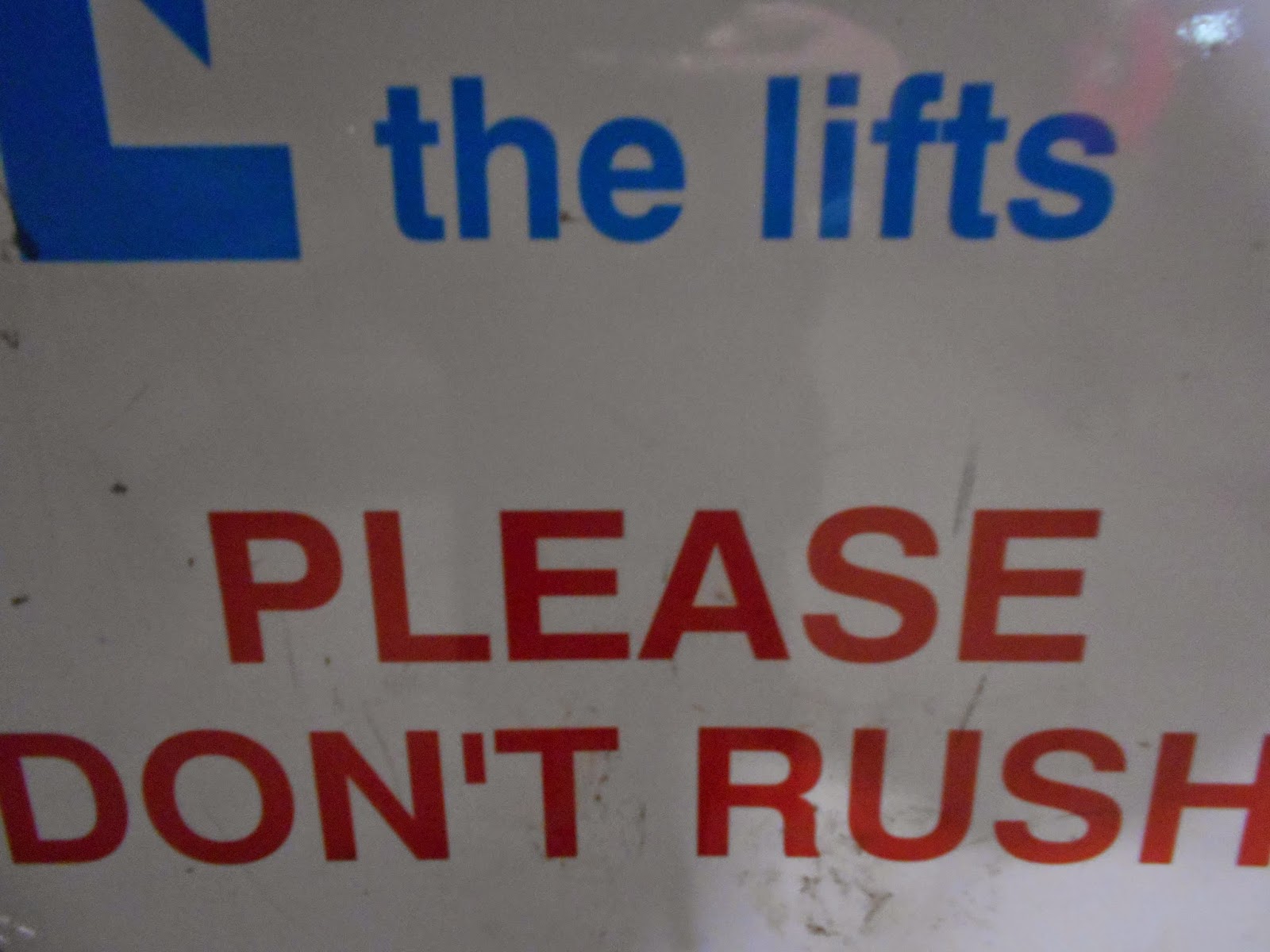 Not as good as their first album 'Mind the Gap'….
Those of us that were left in the Firm decided to head back to the 'Spoons for a little libation. We were also joined by a member of Maidenhead's little crew GMOSC. Some of the stories exchanged between us were very much like a dick comparing argument. Although saying that, their trip to Gosport and one persons adventures were something very much in the akin to Gandermonium. I still can't believe that when they travel to us at the end of the season it will be the fifteenth year that they've done fancy dress.
After hearing that the trains were up the Khyber we decided to carry on drinking and it was here that I was told of a magical place that have women out numbering men and where they believe you could be a navy pilot with glasses. Not to mention that you can be offered "a shag and a pizza". Plus Taz reckons "even Duke and MR X would pull!". If this place should actually exist then Gandermonium will eventually do a tour there someday. I only have the name of it to cling to for the time being. "Cleethorpes".
Finally getting a train we headed back to the bright lights of Paddington and then under the ground to Victoria station. Needing to relieve myself I was forced to pay money at Victoria, luckily there was already twenty pence in the turnstyle so all I needed was ten pence to spend a penny. With five minutes till the train Taz managed to snap up a Whopper with cheese. Eventually making it back to Scum land after nine we said our goodbyes and I headed home (via the local fast food establishment, naturally).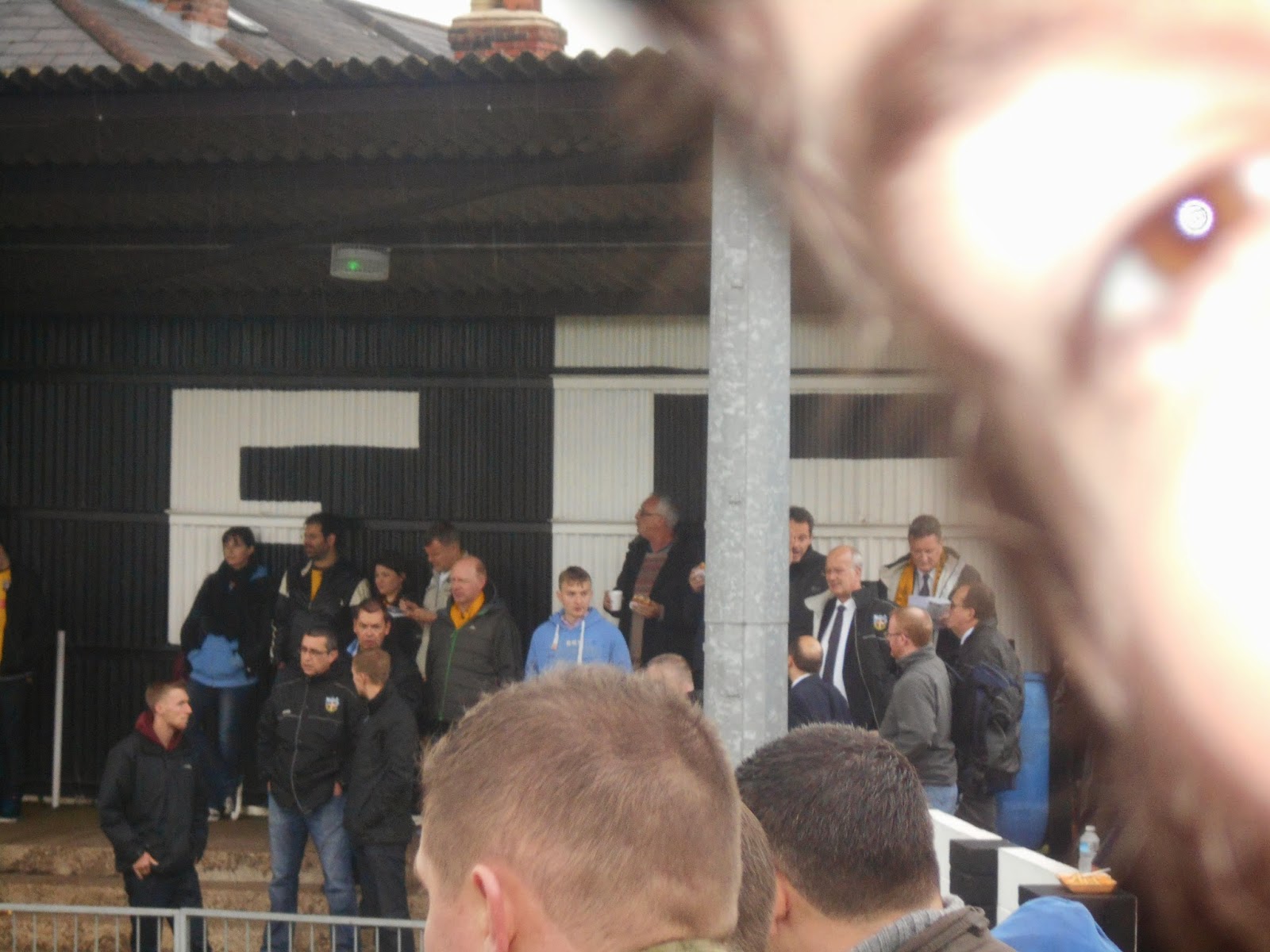 It's a Dukey report, so there has to be an odd photo. Them's the rules.
Duke
Att. 372