"Good morning, I'm from Sutton United Football Club."

That's my new calling card as I signed up for accordion virtuoso AB's roving sales force for the club and took to the streets of The People's Republic of West Sutton on Thursday on my trusty old bike to distribute propaganda on behalf of the Great Leader we know only as Dos.

And what a week it has been for fans of the heady brew of football and bollocks that is Gandermonium.
The Duke of Hassocks has already told his side of the St Albans story but like many of you I strongly suspect that the best bits were left on the cutting room floor. When you bump into someone on the Gander Green Front Line 24 hours after you saw them in the Mermaid in St Albans and they are still wearing the same clothes they had on the day before your mind races with the sordid possibilities that such a state of affairs could involve. Well, mine does anyway.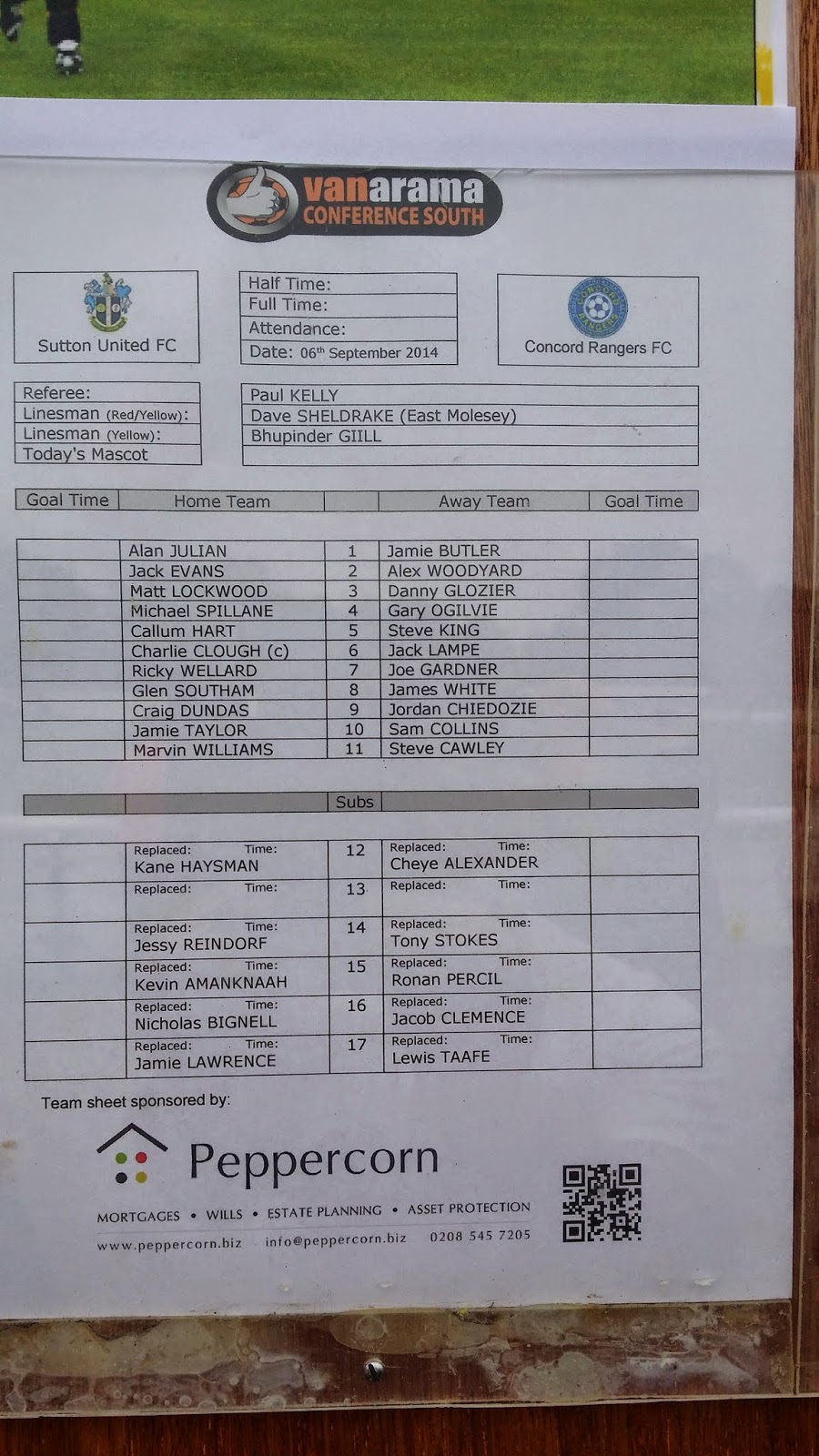 A pretty list!
When even the sanitised version of events includes the words "Brighton" and "Bed and Breakfast" I can do no more than give a knowing wink. May be some time ago, but even an old timer like me can cast his mind back to what I can only describe as the rock and roll lifestyle. But that was then and this is now. After a detour during the week down to the other side of Lower Morden to watch Raynes Park Vale dispose of East Grinstead in a truly epic FA cup tie Saturday comes and thoughts turn to Concord at home.

With most of the Firm shopping for hair products and high-strength deodorant in advance of a trip to Portugal for some obscure football related nonsense – the old backstop is hauled off the bench and given the reporting duties.

I was also planning a trip, north to Liverpool as you ask, and so with my luggage deposited in the club shop it was down the tunnel for a swift pint where various faces are already ensconsed and the chat is once again focussed on last weekends epic away day.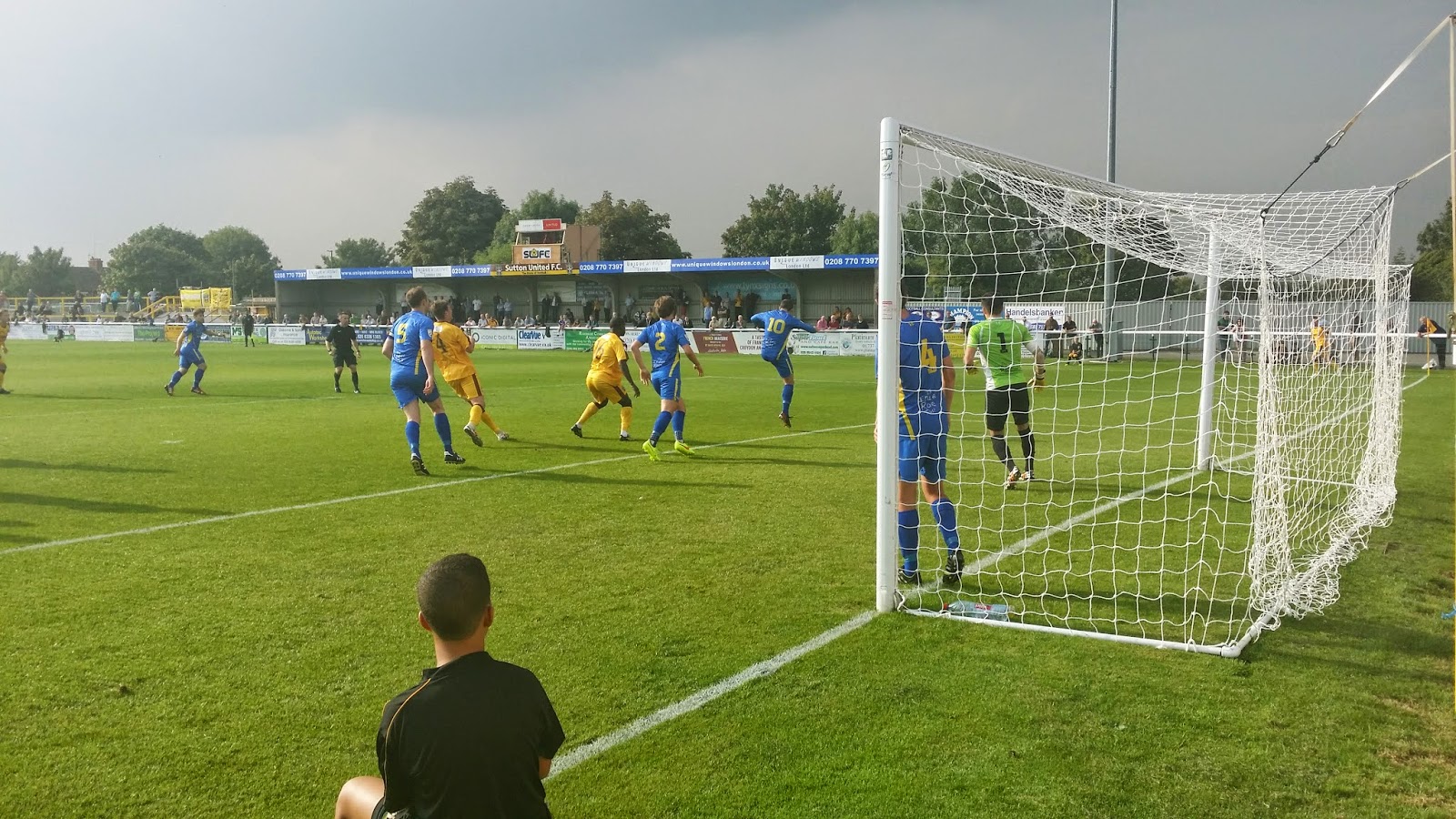 Things happening….


With a gaping hole kicked in the transfer window and three players shipped in and a similar number shipped out at the end of the week we took up position on the shoebox for another game of new faces.

I don't like to be harsh on our fellas but the first half was dire. There is a debate about whether we actually had a shot on target. JT did get clear just after the half hour but his attempt to lob the keeper was easily dealt with. Marv went in for a header soon after which the defender beat him to when it looked like a half chance. But that was it. In fact, if Cloughie hadn't managed to scoop an effort off the line we would have gone in one down.

Reassembling on the new Collingwood Terrace the consensus was that we should have started with Kane and Jessy and frantic activity on the touchline signalled their introduction. Thank fuck for that.

We immediately looked like a different side with Jessy causing chaos and Kane's direct running unsettling Concord who I must say were organised, had a rigid game plan and stuck to it relentlessly – effectively two banks of five and hit on the break whenever possible. The plan worked a treat about ten minutes into the second half. Pressure on the ball led to a cock up by Cloughie who had been dragged out wide right attempting to shepherd the ball out. I couldn't see if it had crossed the line but the Concord lads persistence paid off, he came away in possession and bosh we were a goal down.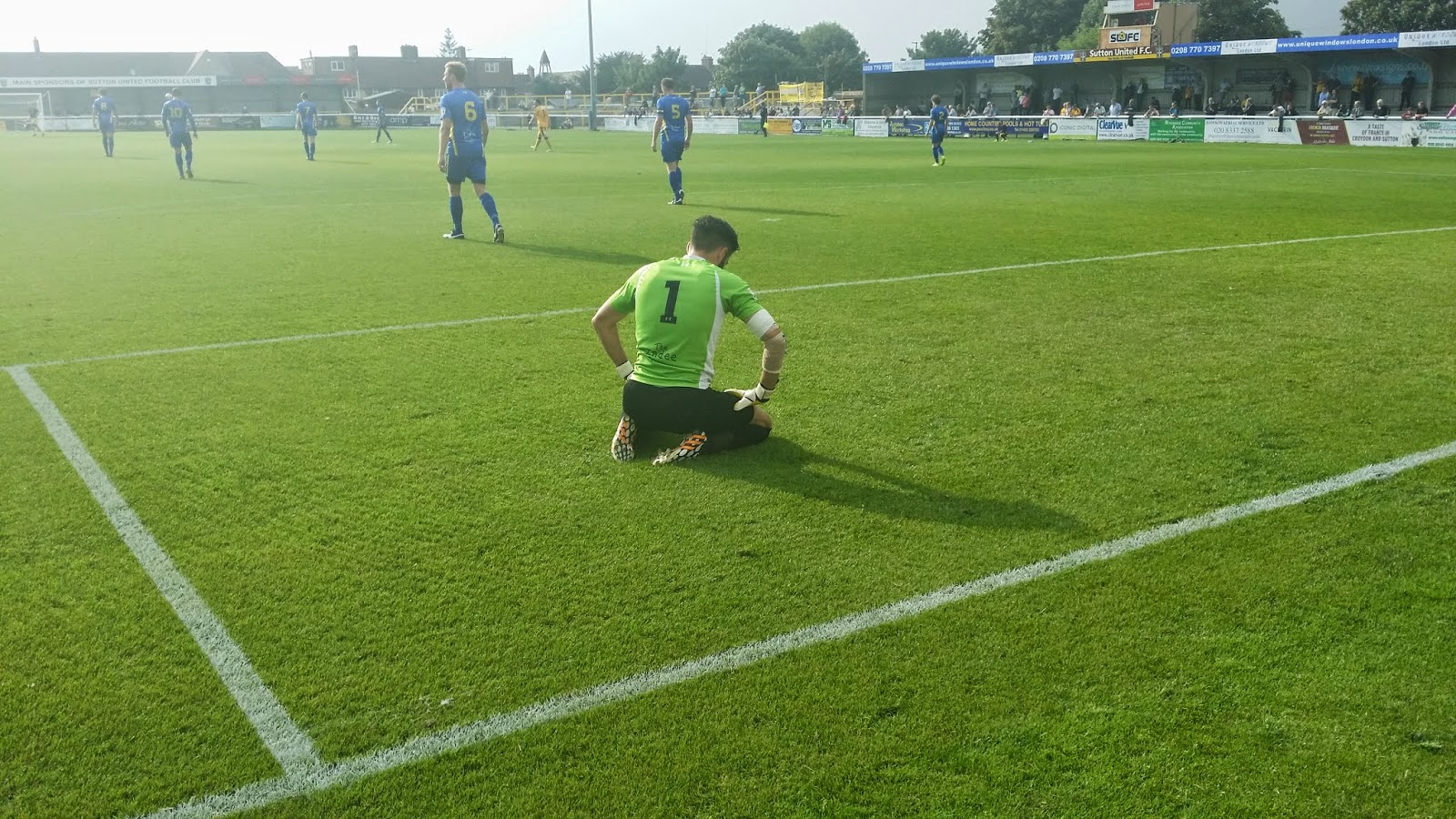 The loneliness of the vanquished `keeper….

Southam – our new fella with the exotic tinted hair style – got himself carded for what appeared to be some verbals and soon after marked his debut with an early bath for a late challenge and we were down to ten men again. I immediately turned to Greek and told him it was good news as it would declutter the clogged midfield and force us to pull our fingers out. He looked at me like I was some random nutter but he soon realised he was in the presence of footballing tactical genius as a fine through ball from Jacko found our man Jessy in space and he buried the ball handsomely. Great stuff.
But we weren't done yet and playing with tempo and pressure carved out several opportunities to nick it while at the other end big Alan made a couple of fine saves to keep us in the hunt.

And so it ended levelled up, a spirited draw after a truly awful first 45 but again it pretty much took a sending off to get us going. Not unusual as we look back at Dover at the Lane in the play offs and our own display up at Chelmo and plenty of other matches we've all witnessed where the ten men dig deep in adversity. Legging it bang on the final whistle I had time to grab a couple of celebratory cans of Stripe before beginning the long haul up North. We will need to be well and truly at it if we are going to get anything out of Whitehawk on Tuesday.

Totts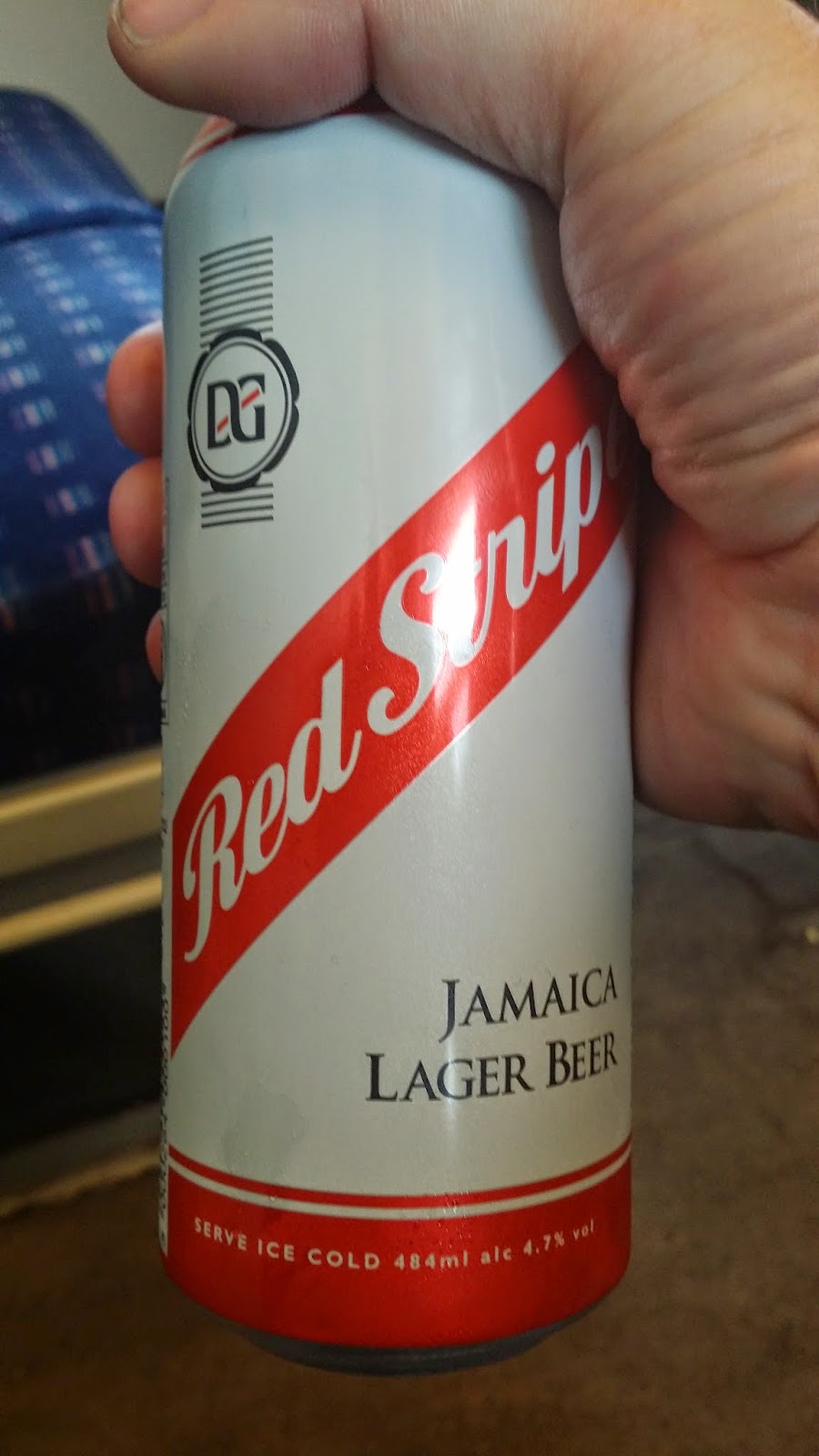 Does exactly what it says on the tin.