Its Sunday morning. In fact its half past fuckin' six on a Sunday morning. And where am I? East Croydon. I walk past MacDonald's and there is this fella spread-eagled in front of the door, snoring to his heart's content. People are stepping over him to get inside, how could someone get in such a state? Well lets start from the beginning…
The train to take us north was going to be the 0938hrs from Sutton. Arriving at Carshalton in good time I had a chance to get a cup of tea and wait for Taz to arrive before heading over to the platform. The train rolled in and on it were the usual boats of Indy, Sean, 4 Days & Crockett. Crockett had even had time to bring a few cans of Bud for the journey.
There were some MIAs for the journey. Mr X was forced to expose himself in the Rec for several hours, so was going to join us later. No one had anything from Dr Bell and Juan was masturbating again (even though he came eventually!). That reminds me, Juan found his first grey pubic hair the other day, it was in a kebab! Boom! Boom!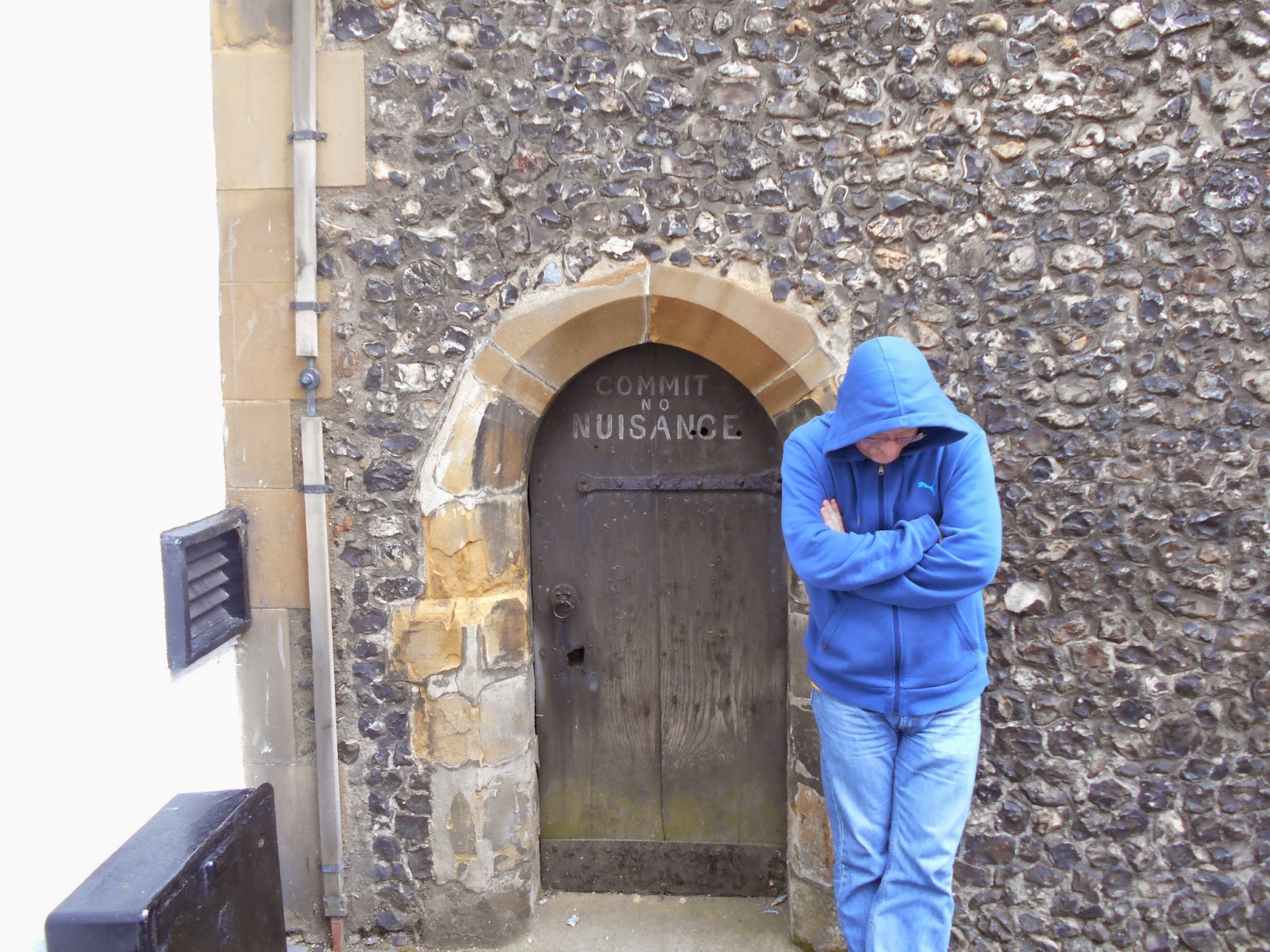 Up to no good….
With the journey expecting to take over an hour we settled into a nice quiet rhythm as without having to make any changes the chances of any fuck ups were severely restricted. We arrived in St Albans a few minutes to eleven and after some of us had withdrawn some funds we headed towards the town centre.
Our first choice of the day was the Farmer's Boy, unfortunately that was shut. Taz informed us that this was a very irregular pub some years it was open but in others it wasn't. Oh well we moved on, next was the Beehive, but once again that was shut. How about the Boot I hear you say? Shut is my reply!
The White Swan was also closed, was there any pub in the CAMRA heartlands open at eleven? Well eventually we settled for the Snug, an overpriced cocktail bar. Crockett plumbed for the most expensive littlest half English breakfast and I managed to prevent myself from turning Japanese over a pint of five pound Asahi.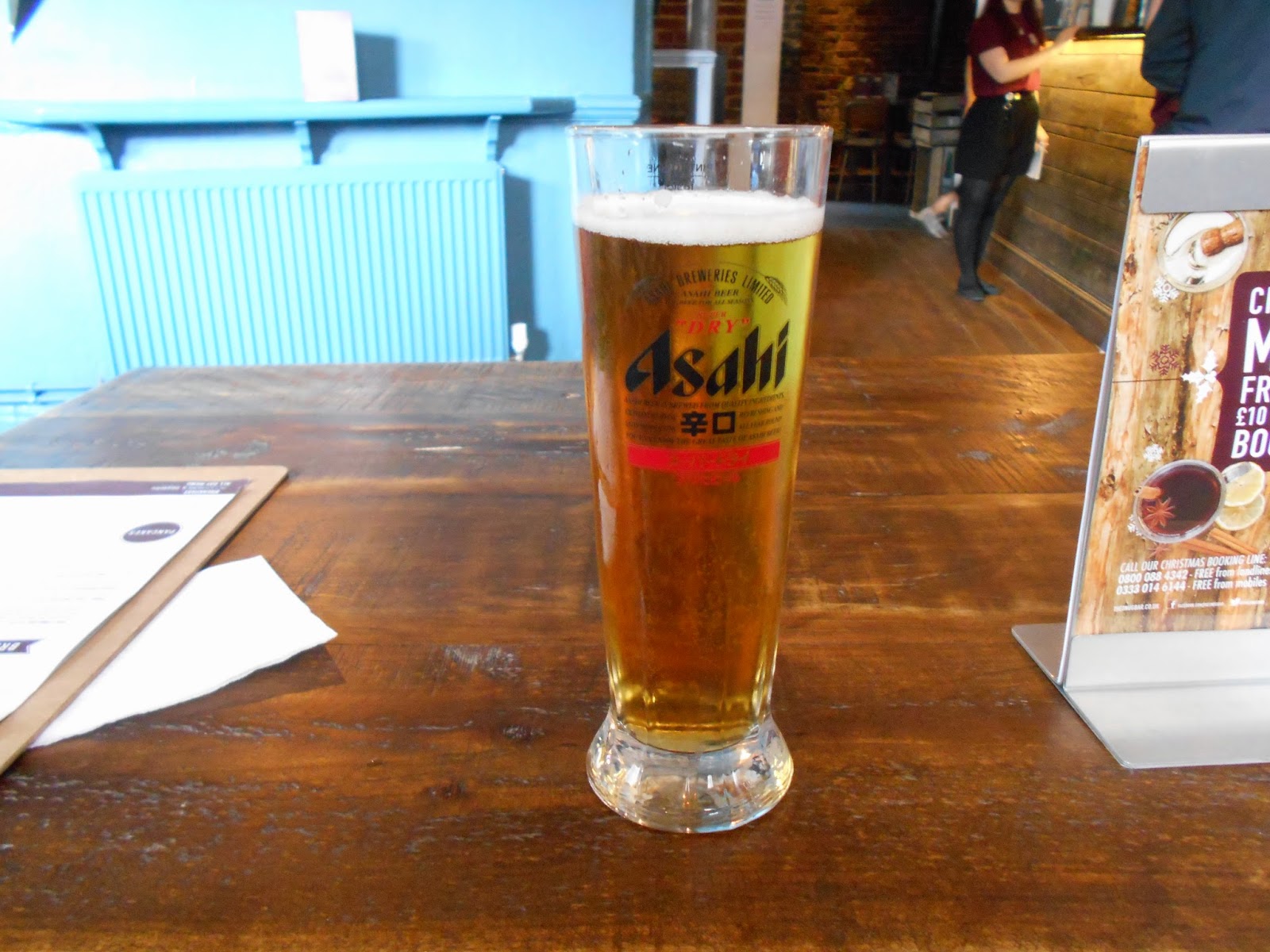 All downhill after this….
The Boot was finally open so we headed over there to get some real drink and decide on a plan of attack. This was because as Stale Buns were going to charge an extortionate fifteen nicker to get into their ground we were going to not purchase any food or drink whilst there. You see what a difference a couple of quid makes.
Next on our list was the Blacksmiths where we got to see again another dismal performance from the red half of Manchester. I really do think that they have had it as a force in English and European football. One pint down, we headed to the big meet at the Mermaid where some of the other Sutton supporters were.
Totts joined us, quickly followed by Bacon Roll and his boy. More important then them was the arrival of a couple of pulled pork baps for me and Taz, even 4 Days and Crockett got in on the action. Finally it was our very own man of mystery Mr X's turn to arrive. With about five minutes till kick off we left the pub and headed to the ground.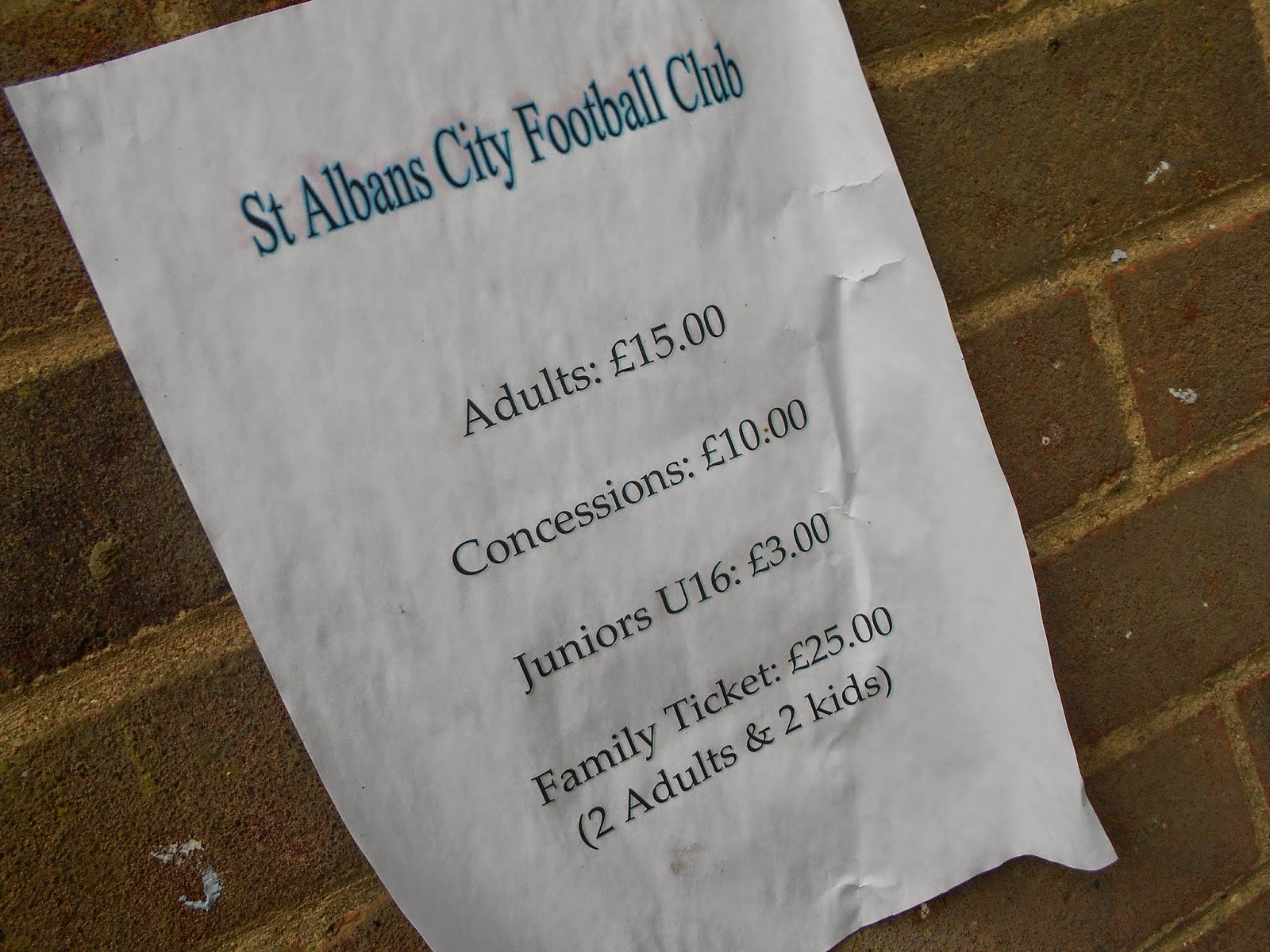 HOW MUCH???
Julian, Evans, Lockwood, Spillane, Hart, Clough, Williams, Dundas, Wellard, Taylor, Binns Bench: Haysman, Reindorf, Ruddick, John, Lovelock
Now I will be the first to admit that I missed the first goal. This is because after moving round to the other end of the ground, my bladder decided to give way and I had to find the nearest local convience. From what I was told by those that saw it, Binns had ran the ball down the right hand side and crossed it into a grateful Taylor who simply tapped the ball into the back of the net. 1-0!
After this we got to see Stale Buns come into the game with several chances left begging. Finally Stale Buns got there chance when clearly Dundo tripped the fella. From where I was standing I couldn't quite see if it was in the box or not. Julian stepped up to the plate and saved the resulting spot kick. Unfortunately we were not able to hold onto the lead when once again a slight defensive mix up resulting in Stale Buns grabbing the equaliser.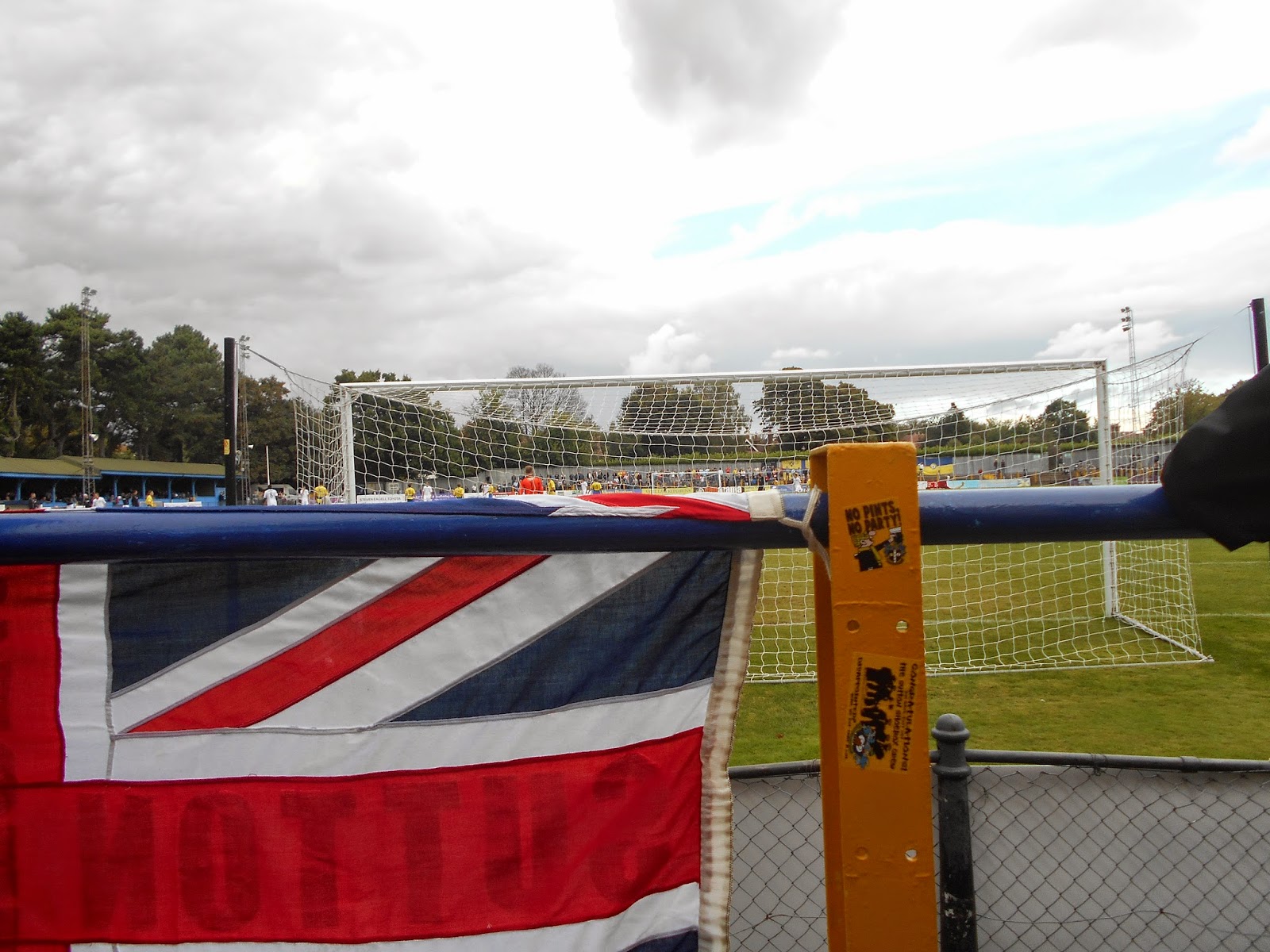 Weren't us right….
Boycotting their bar we headed around to the other end. Juan was told to move his flags as they were blocking some advertising. And before I even had time to sort myself out I saw the ball bounce of the top of our very own crossbar. What the fuck were we doing? Several minutes later we saw Lockwood produce the best ball from him of the season that was connected to the head of Cloughie who hammered it into the goal. 2-1!
For the next ten minutes saw the game swing from one chance for us to one for them. Hart, after being battered by Cloughie earlier, had to be replaced by John. Then Kane replaced a very lively Binns followed by Jessy coming on for Taylor. The game should've been put to rest after this when Jessy latched onto a through ball from Kane, took it around the keeper and tapped it into the net. 3-1! And goodnight Vienna.
But once again we let the oppo back into the game. With the clock quickly running out a long throw was not dealt with and even though Julian saved the initial attempt it fell sweetly for there attack to slot the ball home. The game was finally put to rest in the 95th minute when after a solid run by Marvin, he gave the ball to Kane who calmly stabbed the ball home against a oncoming keeper. 4-2!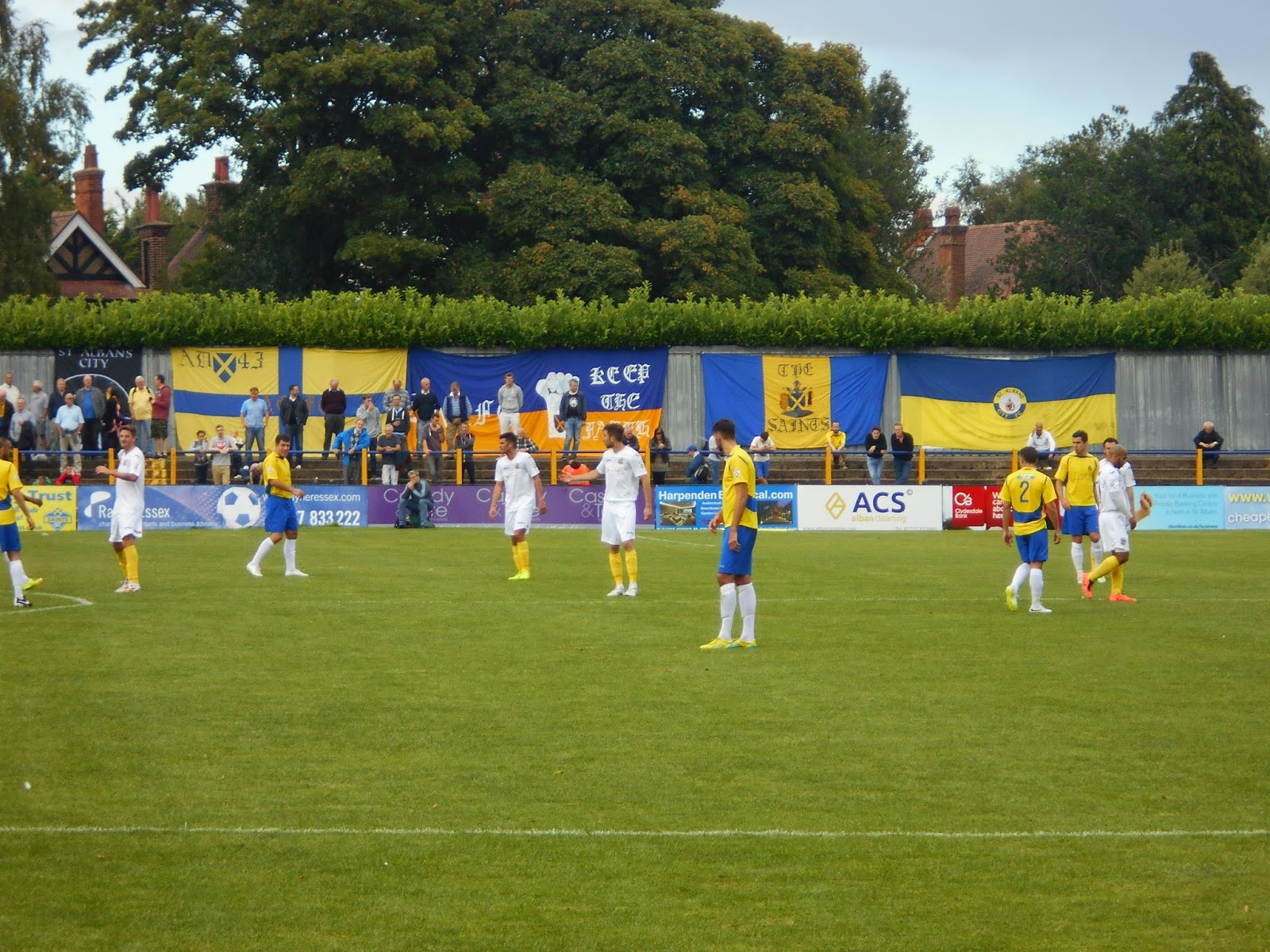 Home hordes.
My post match thinking on the game was that it was a good win against a team doing better than expected. I think we still have an issue with the defence and midfield linking up. but still it was a step in the right direction and hope we can carry it on against Concord on Saturday. The best way to celebrate this victory was with a nice pint and that was exactly what we were going to do.
After the game we headed back to the Mermaid for several more jars of apple juice. Here was where some of the notables made there excuses and left. Crockett, Taz & Totts decided to call it a day and head back. For the rest of us, well the five of us left, it was time to up the ante a little. This meant another round as some of the boys decided to relive their German classes from Sutton Manor.
The next pub was to be the Peacock. An apparent Irish pub that was showing a crazy spot of Gaelic Football. I still can't work how the game is played and how the scores were 3-13 each but either way it didn't matter. I don't know how but also the Chelsea game was on the box above the bar as well. Arriving it was 2-1 to Chelsea, it finished 6-3 to the blues but somehow we managed to miss every single goal!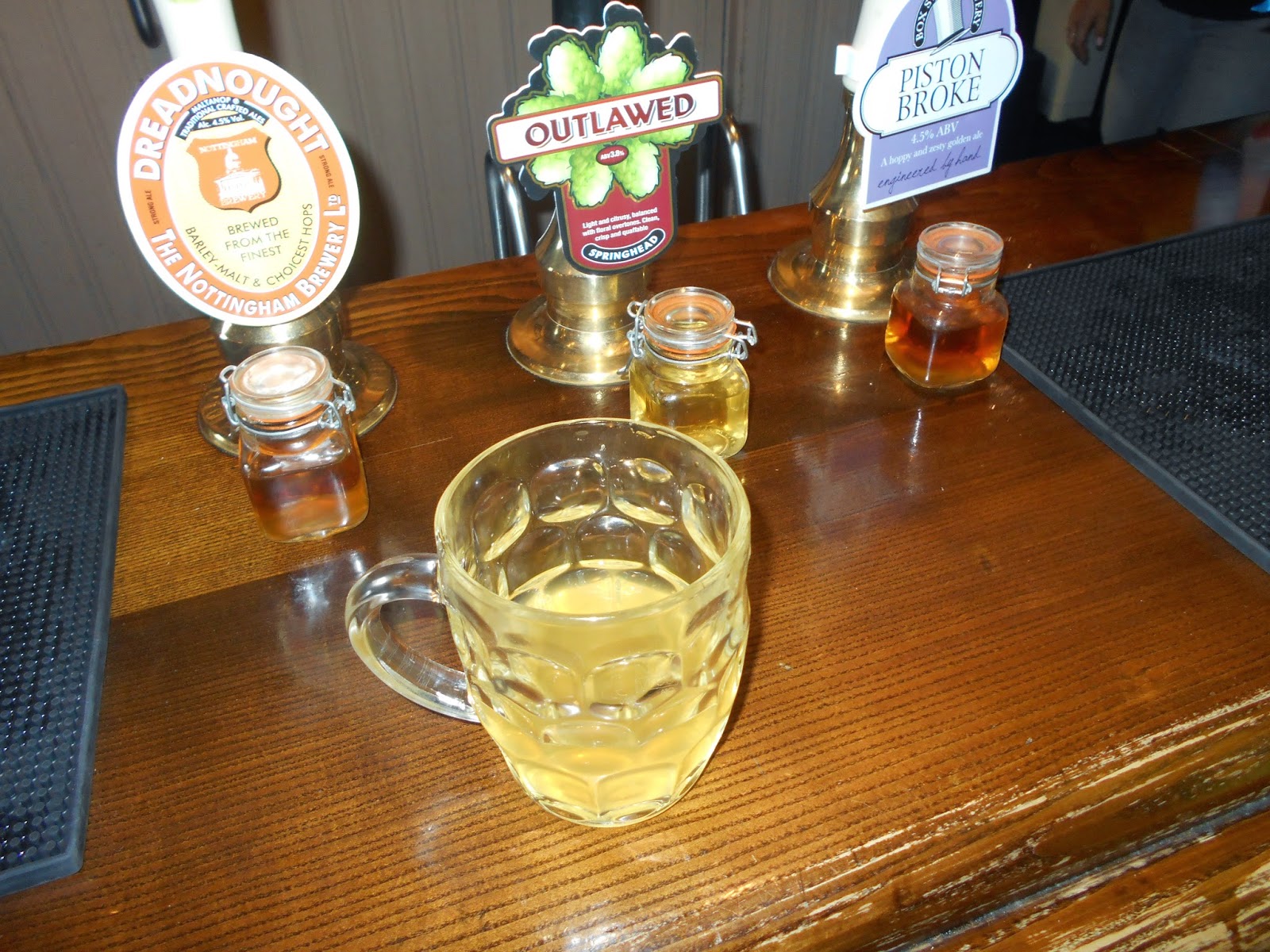 We're detecting a pattern here….
I think next we headed to the Farmer's Boy again and this time it was open. For some reason I let Mr X choose the drinks, a pint of Anchor and Green Devil were ordered. The only fuck up with this was that both drinks were real ales! And fuck me, myself and Mr X are not partial to either of them. Although in his defence the packet of chorizo flavoured crisp were spot on.
Leaving Aleman, Indy & Sean behind me, Mr X & 4 Days headed off towards the Victoria and eternal damnation. I think we had about six or seven Jägerbombs to go with our pints and the jukebox got a thorough good going over as well. 4 Days, a little worse for wear, decided to abandon ship leaving me and Mr X to more pints and Jäger.
The plan was to get the last train home, That time was 2302hrs. From leaving the pub, to buying more alcohol and getting some fried chicken, we somehow managed to get onto the Brighton train instead (thanks to a helpful bastard of a member of the local constabulary). Now this meant that we would need to get off a East Croydon and then trek west. Unfortunately we both failed to remain awake for this important moment and totally missed our stop.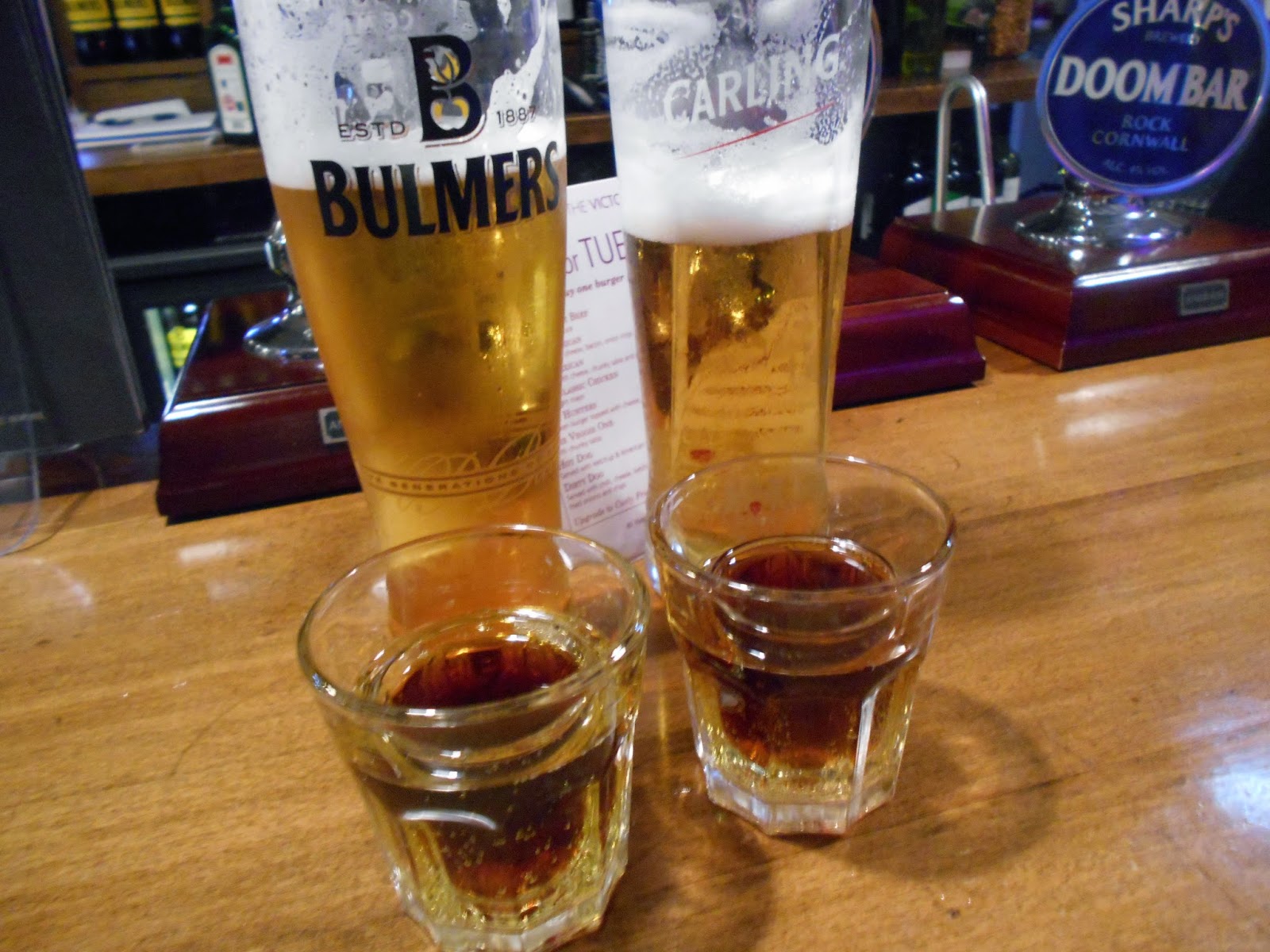 Oh yeah. Jaegerbombs. Great idea.
Some time later on I awoke to see the seat opposite me vacant and the doors about to close. I darted out only then to realise I had failed to look at the station name. It read HASSOCKS. Yes Hassocks, the little village about seven miles outside of Brighton. It was half past one in the morning and I was all alone on the platform of Hassocks train fuckin' station. Lets be serious for a second. This was probably one of those villages that lynches foreigners. A constant thought of the Wicker Man had me on edge.
With no trains until first light I considered walking back to London. I looked at my phone, 10% battery left. I rang Mr X, he actually picked up and was currently being escorted out of Brighton station. What the fuck were we supposed to do? I look at the clock, it was three hours till the next train. So I gave up and decided to crawl into a shelter and wait. Of course I awoke an hour later to find myself on the floor with my camera lying face down next to me and the batteries further beyond it.
The train did arrive on time and before I knew it I was back at East Croydon at half past six in the morning. I'm thoroughly knackered and just want some sleep, there still was a half hour wait for a bus and I finally make it home around half seven. It later turned out that 4 Days also missed his stop as well, but lucky for him he realised this error only at Gatwick and managed to get a train back. You will have to ask Mr X what happened to him, but I bet it won't be pretty!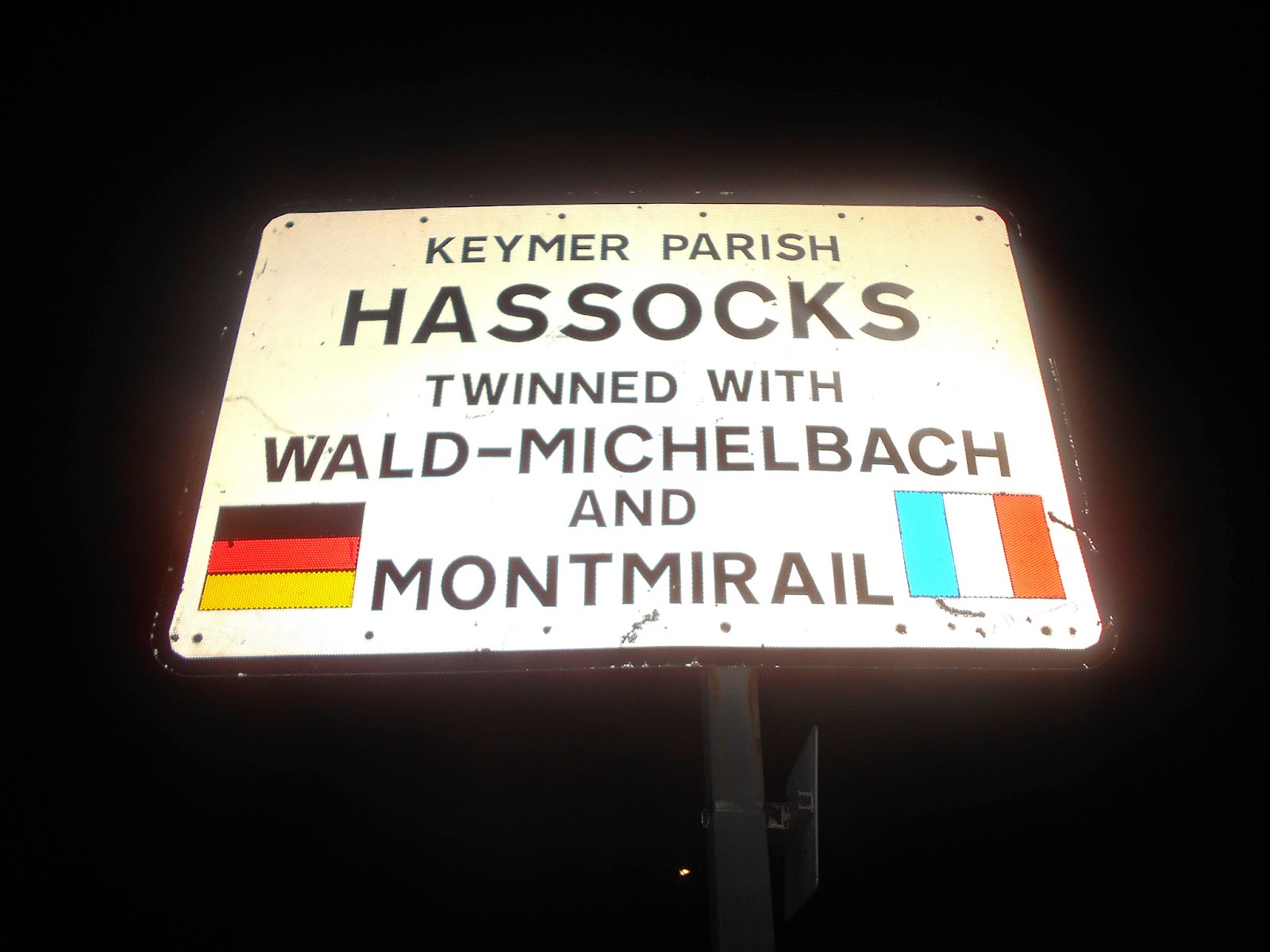 Something has gone very VERY wrong….
Duke
Att. 511