What is all this two games in two day bollocks?
How am I supposed to prepare for another season of blogging and drinking when I don't have to time to collect my thoughts in the appropriate manner? Anyway never mind all that bollocks, I just want to take a couple of moments of your precious time and describe what happened at the match against AFC Wimbledon.
As you will see, no other fucker in the Firm was actually bothering with match except yours truly. Various excuses were given. "Youth Game", "Having a Wank" and "Missus won't let me" was just some that were whispered to me after Saturday's slammer against the boys from Reading.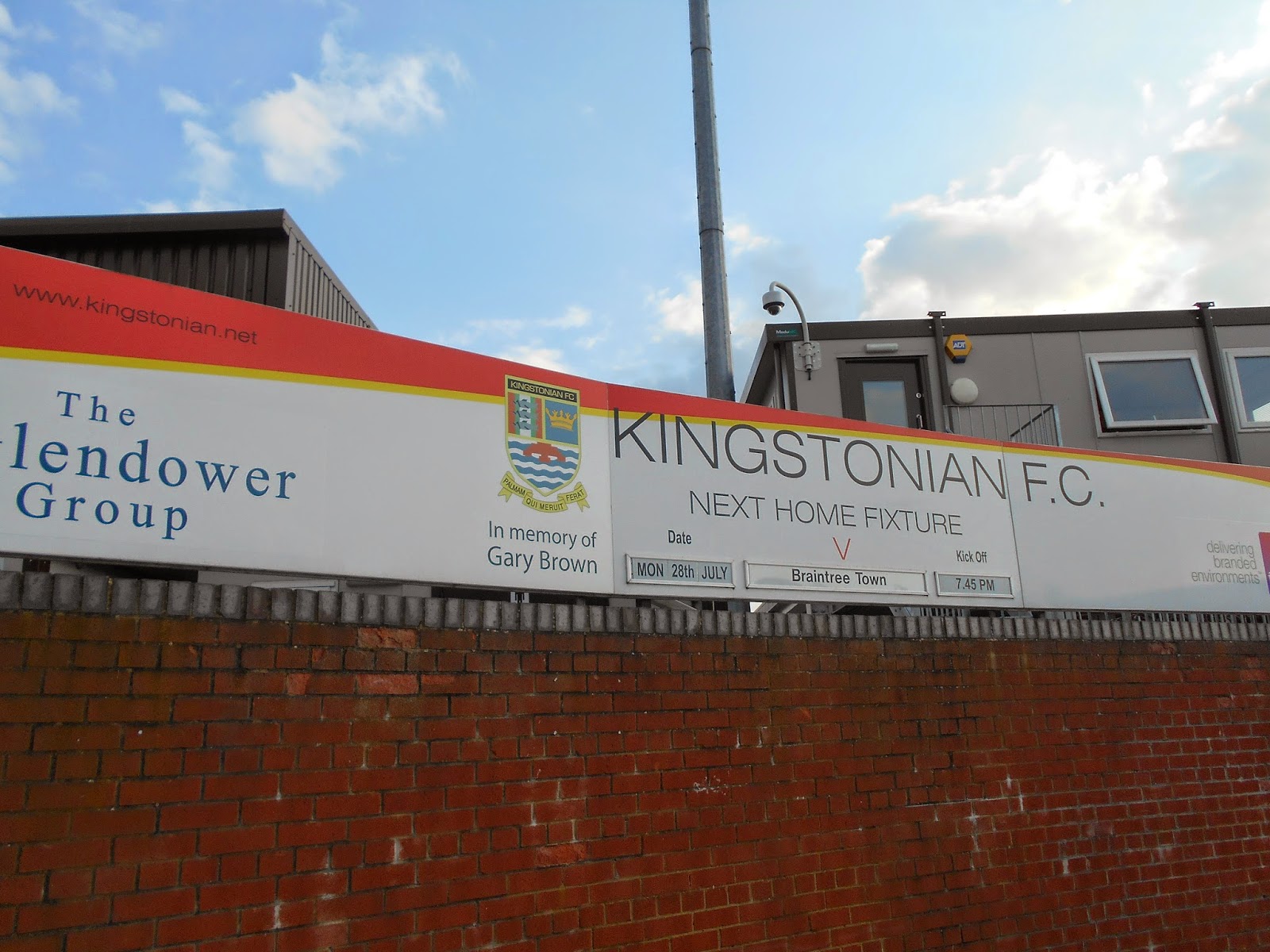 I remember them! Didn't they used to have a ground?
Being able to cope with attending a match on my lonesome I decided to fire up the old beast as I could not be bothered to get any form of public transport over the Iron Curtain. I was not too sure about the numbers that were going to attend this encounter so I decided to park down a side street just to be safe. Some people have a saying "old habits, die hard", and for me that is true because I still, whenever I drive to an away game, have to make sure that anything that shows that the car is owned by a Sutton fan is removed and hidden.
Arriving at the bar I managed to clock Kiddo and after some small talk convinced him to by me my one solitary pint for the night. And even though their bar is nowhere near as hot as our we headed outside to blend in with the locals, which basically meant standing around a dustbin. Joined by Indiana Jones and Sean Connery we started to discuss what the possible team could be. Quickly though our attention was distracted by the news that the Madness tribute act is heading to the Boom Boom around next month's Bank Holiday weekend.
The pint quickly sunk we headed toward the far end to grab our tickets. No programmes were printed for the game but a team sheet was put in to our hands. Relieved of a cockle for the entrance fee, I headed to the food wagon suspiciously called "Gourmet Burgers". The 1/4 lb bacon cheeseburger was nice, but not really worth the price of £4.30. It was after that it dawned on me that this stalag was a football league ground. That meant that one of my basic human rights was automatically infringed:
NO SMOKING ALLOWED! Bollocks!! Anyway on to the meat and two veg.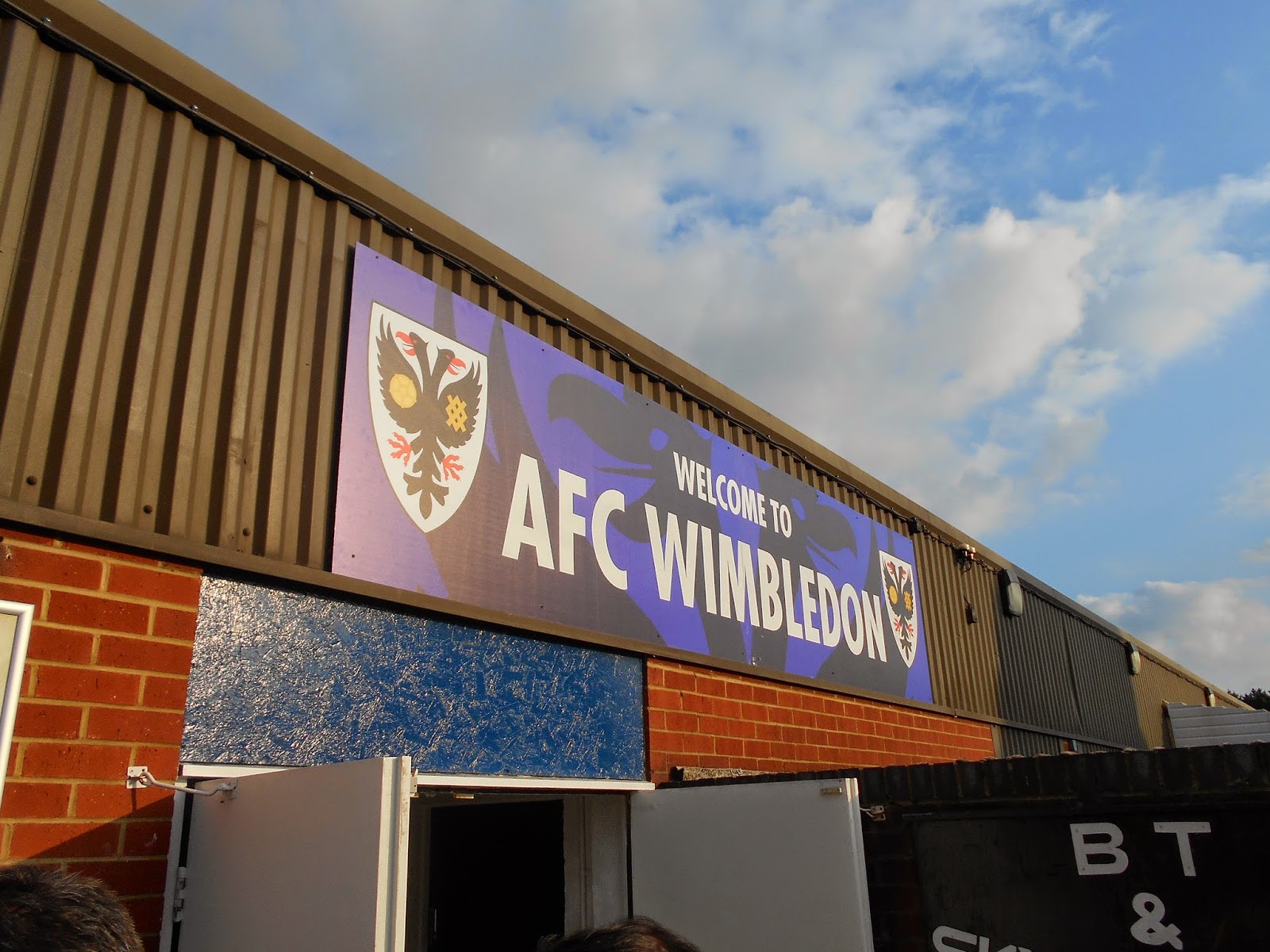 Never heard of 'em….
Starting line-up: Lovelock, John, Foot, Spillane, Kontic, Clough, Haysman, Dundas, Reindorf, Wellard, Williams.
Bench: Shitta, Hibbert, Taylor, Hoban.
Taking a spot past the goal next to all the wrong end supporters as only three sides of the ground was open, Sutton started the quickest. The first chance fell to Marvin, who after knocking the ball forward from a through ball into the box was about to unleash the fury when a last ditch tackle form the centre back denied him. This was to be our best chance for a while because once the Dons were back into the game the pendulum swung their the way. Lovelock managed to stop two chances and had the post to thank when a strong header rebounded off it.
The game saw its first goal when someone resembling Juan (brother from another mother) called Akinfenwa caused enough hassle eventually set up their fella to calmly slot the ball home. I would say that a couple of individually errors at the back put us in more trouble than what Wimbledon were able to throw at us. The game was turned on its head when near half time Kane picked up the ball just past the centre circle. Ignoring the instructions to play it wide, which also came from me, he calmly travelled with the ball to near the D. Next thing he unleashes a belter that had the keeper scamping to his right only to make contact with the ball and help it on its way into the goal. 1-1!
Not long after the ref blew his whistle and I shuffled off for a snout outside the ground. The second half has me take residence down the side of the pitch with Totter, Bacon Roll & His boys. It wasn't long before we were attacked by hundreds of Midges. Totter calmly commented that next time he would need to take some Malaria pills. He then tweeted the fact, only for it then to be retweeted by Malaria news!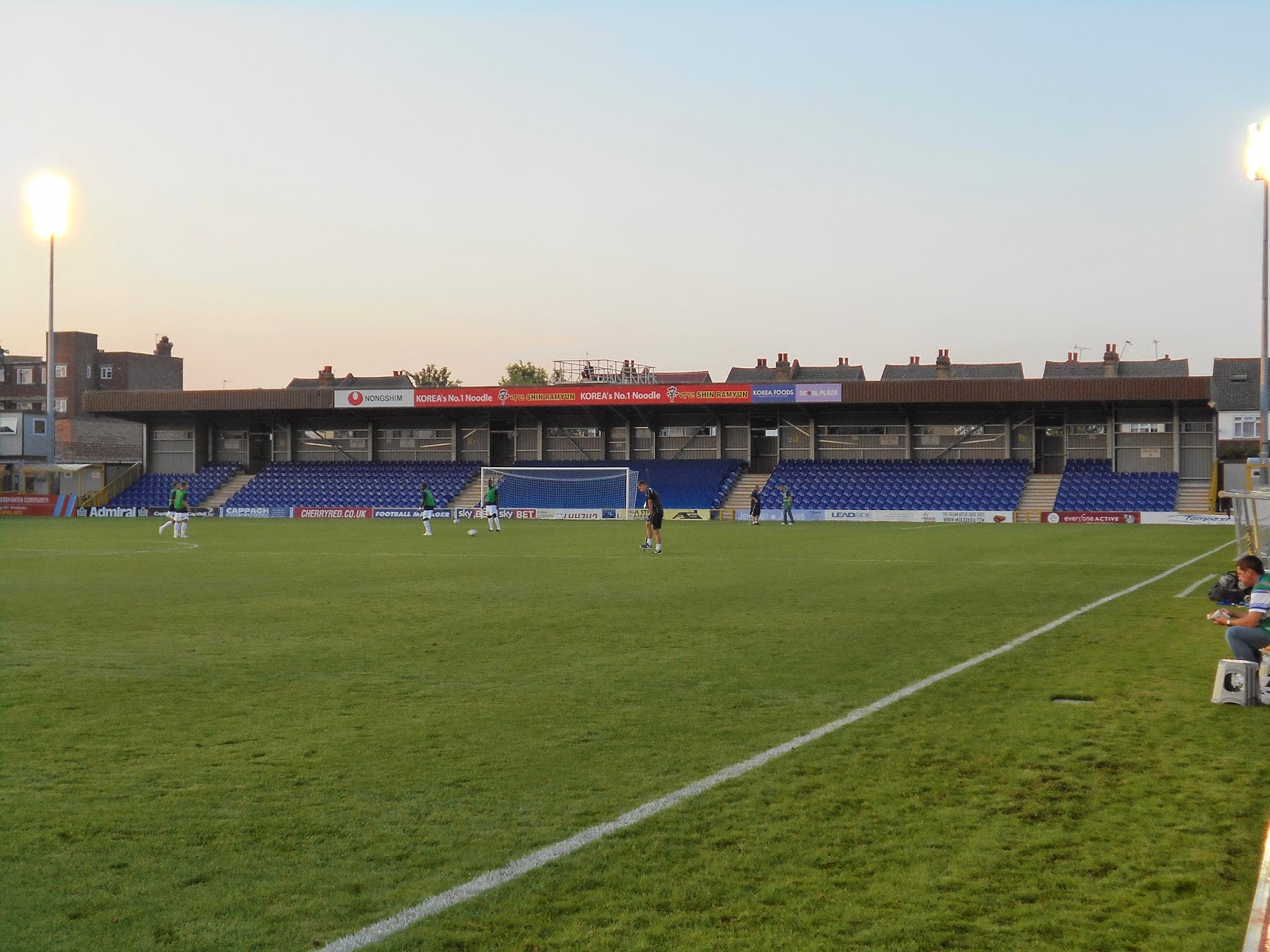 "Can you hear the Wombles sing? Oh….."
With the action back on the pitch we got to see Wimbledon begin to get stronger throughout. First Cloughie, and then John were both beaten for pace in chances that were saved by the Iron man in goal, Lovelock. Foot was replaced with Shitta to bulk up the defence, but they still came. It was only after the triple sub of Dundo, Marvin and Kane with Hibbert, Hoban and JT plus nearly a whole new Wimbledon did the game begin to change.
Wimbledon finally got the goal they deserved when after another save by Lovelock fell kindly for it to be stuck in the back of the net. It wasn't Tom's fault, another new boy from Hereford Kontic (who I kept calling Cochise) was left with three players to mark and they couldn't miss. After this saw two chances for Sutton to level the match. The first saw Micky lash a free kick off the outside of the post and then in the dying minutes saw Jessy with his best shot of the game inside the box wrongly pick power instead of placement and hit the ball sky high into the stands.
So we lost 2-1. There were some good positives to take out of the match. First Lovelock for me was man of the match. Except for a possible penalty appeal he hardly put a foot (or glove) wrong. The scoreline could've been a whole lot different if he wasn't in between the sticks. Also the boys never gave up and this showed with the two late chances. My only concern at the moment is that some individual mistakes are costing us in the wrong places but I'm sure Our Lord Dos can see this and will do his best to rectify the situation. So well done lads, a fine good performance against a team two levels above us.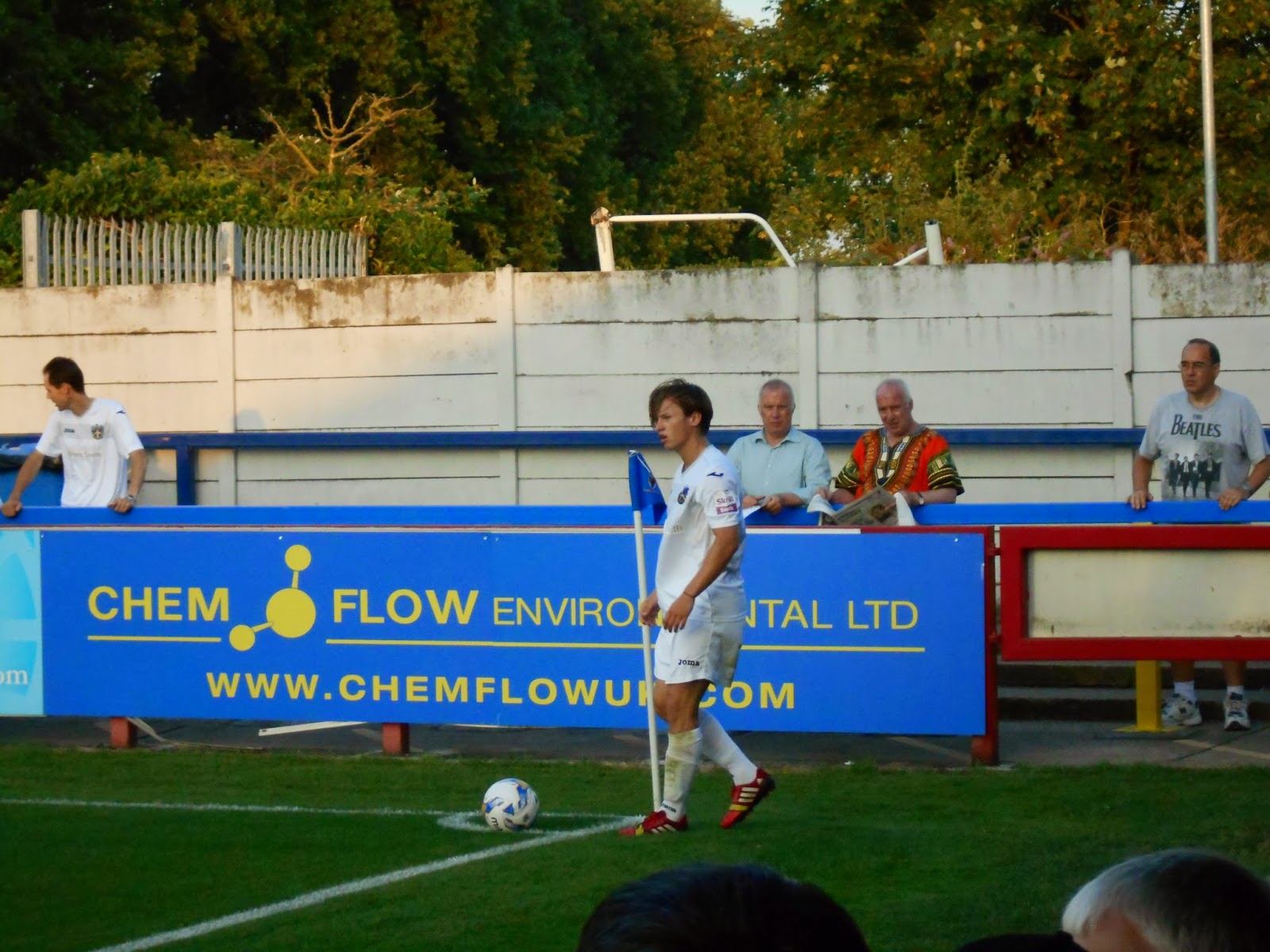 The loneliness of the corner taker…..
After the final whistle me and Totter headed off towards the main drag and our motors. There was still time to see some fella on an electric wheelchair zooming around on the road without a care in the world and all the Wimbledon fans using both lanes in their attempts to get out of the car park. The home ride was quiet except for a little text from an anonymous source who thought that tonight's game was down the lane. Some mothers do 'ave 'em!
So there you have it one down, another to go. Our next game is down the lane against a West Ham XI that will no doubt contain no players I've ever heard of, or am likely to ever hear of again. Lets just hope the game is played in manner we have seen down here in deepest darkest Kingston. Just remember, more than two shakes is classed as a tug!
Quote of the Day
"1-0, to the proper team"
Clearly the fella was getting slightly aggrieved by the actions of some of our supporters towards their keeper and when the Dons went one nil up decided to show his thoughts on the differences between the teams.
"Fuck off back to your own country, Sutton"
Yeah I don't quite get this one that was shouted towards us in the last five minutes. I feel that the geezer was clearly getting a tad confused. It might be possible that he meant "Council", yeah that might be it. I think that next time we play Bromley I'll have to shout something about them being a council full of Tories or something.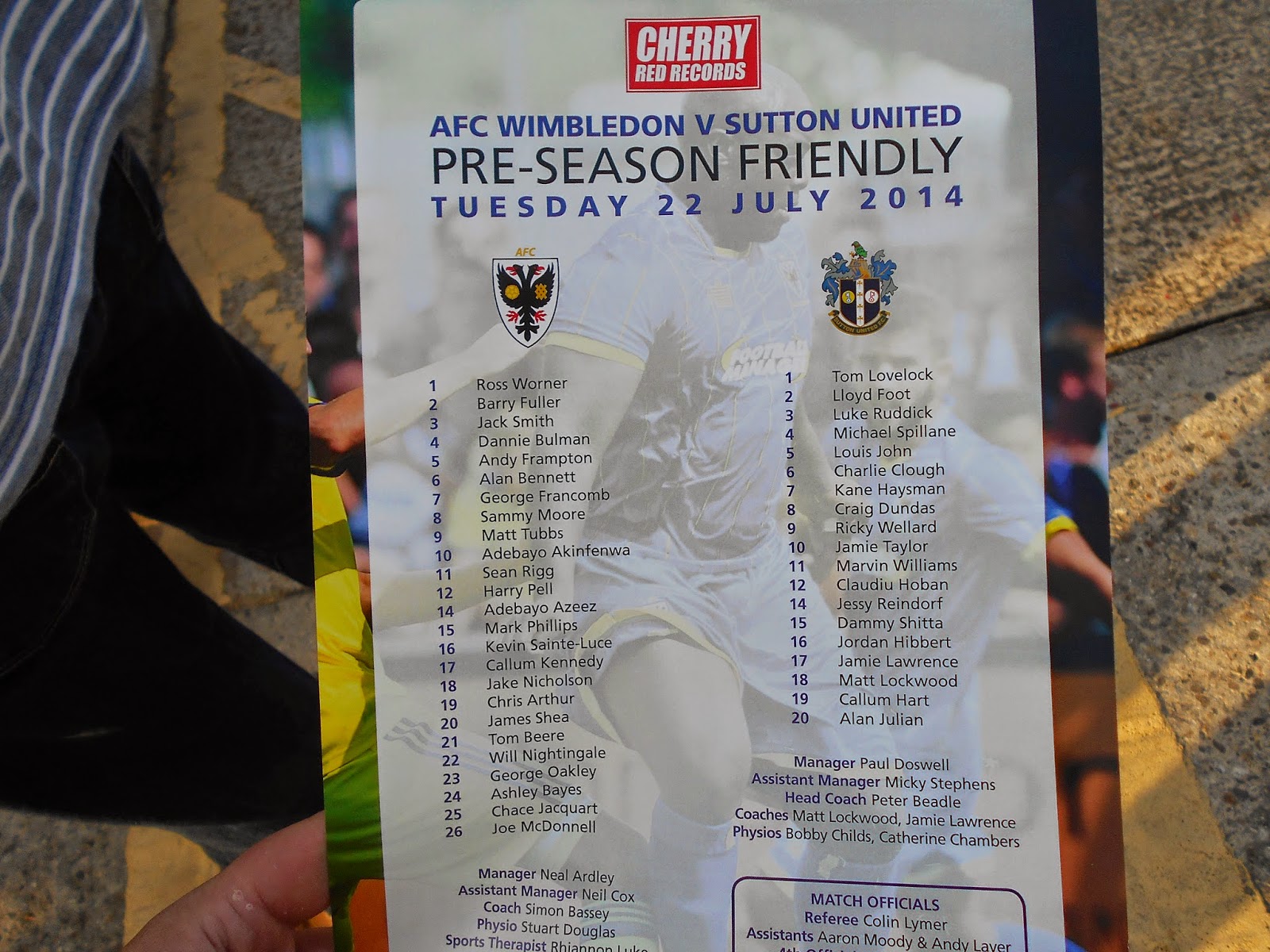 Top quality team sheeting that…..
Duke
Att. 657