Eh? Whassat? We're playing games again? Godammit! Just as we're getting used to doing other stuff with our unexpected time off recently, we're now having to put all those interesting grown up things to one side again until May and go back to watching Non-League football and getting boozed.
Oh if we really must….
Yes readers, I'm back on report duty. This is due to a bit of timely squad rotation here at GHQ, what with us likely to be hammering out games at the rate of at least 2 a week for the rest of the season, I offered to cut Dukey some slack on this occasion. Also, he hates doing reports sober. And the last thing Gandermonium wants is a noticeable drop in the quality of our reports brought about by sobriety.
What??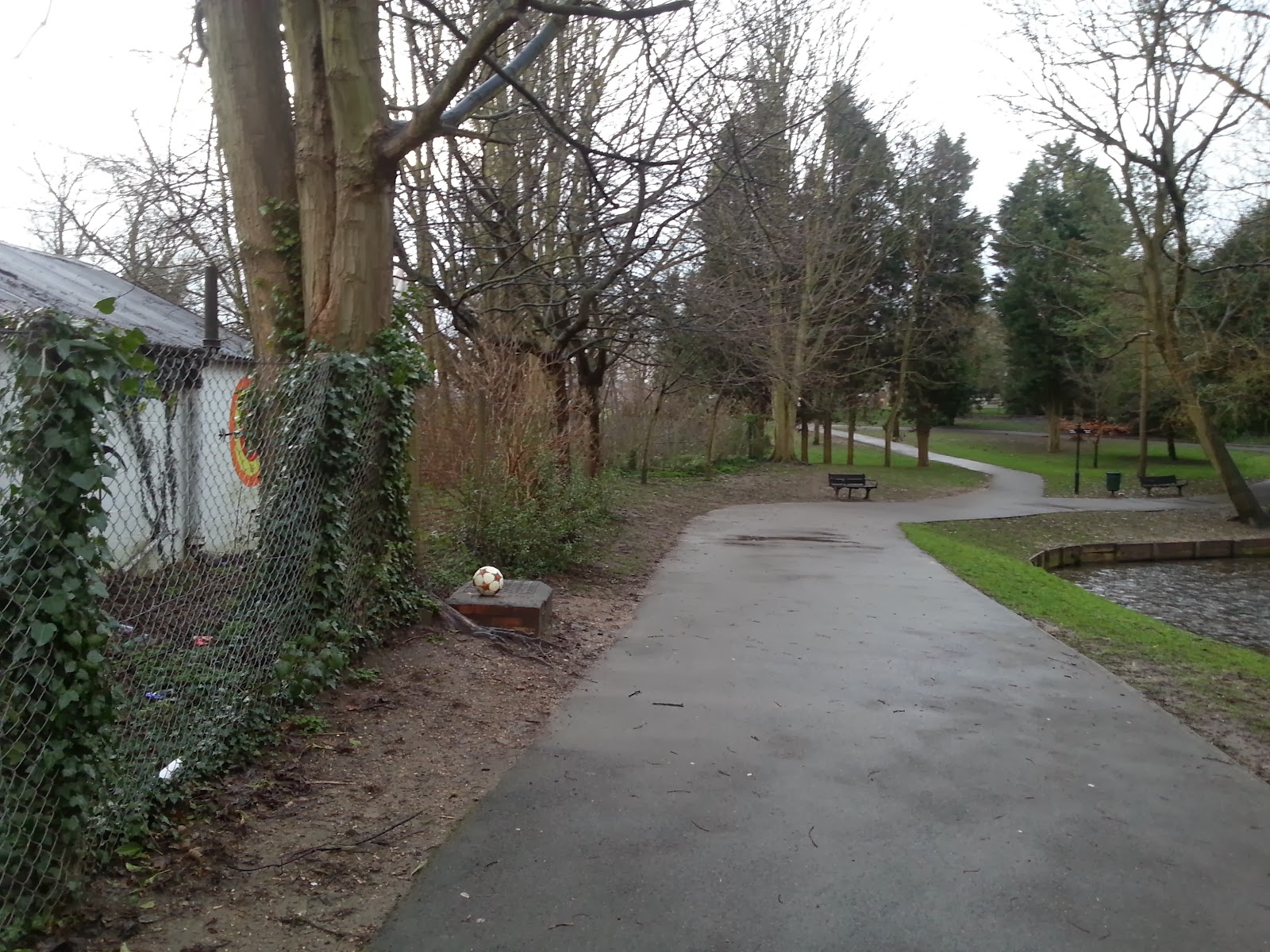 Alone. Oh so very alone…..
So, with the shock of the Weston game actually being on and the hangovers from the subsequent piss up celebrating our first home game since Boxing Day having barely receded, we're again back into the thick of Skrill South action with a trip down to Dover. With barely any games played in 2014 so far, having 2 in 3 days is enough to make the ol' loaf spin. Still, we're nothing if not persistent. And stupid. So a Tuesday night in Dover it is.
Some hours before this earth shattering adventure, my day starts with a minor footballing theme as I discovered an abandoned football in the park on my way to the station. Is there nothing more depressing than an abandoned football? Sadly, I had no time for a kickabout and no room in my work bag to affect a recovery and take it with me, so instead I settled for a picture which I then tweeted to @LostFootballs. Even if I couldn't use or rescue this lonely chap, I decided he deserved at least some form of wider memoriam.
Fast forward 9 hours and I'm scrambling to get out of the office, get changed and hit Blackfriars to hit a train up to St Pancs that left me enough time to explain to one of the ticket people there that I needed a full ticket for the super duper high speed service and not the stupid 5 quid extension like the one we were lumbered with for Ebsfleet, resulting in our chat with a nice lady from the BTP. Fortunately, there was also a backup plan. Nick the plastic Taff was also heading down on the same service and we agreed first one to St Pancs would sort the tickets.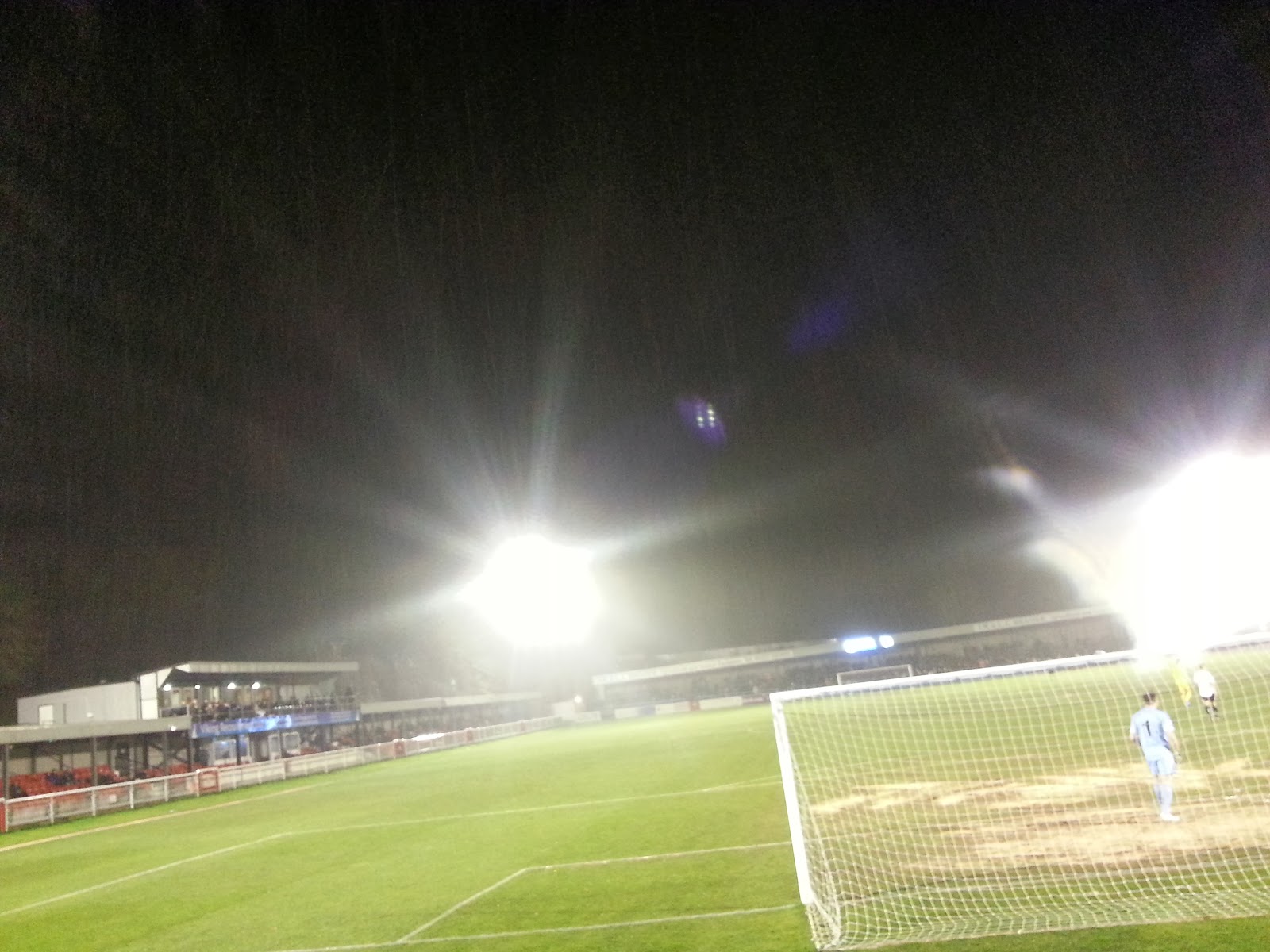 Jaunty angles make pics so much better.
By some miracle, I make the train and arrive at the station with 20 odd minutes to spare. Walking onto the concourse, I call Nick. No answer. And I can't see him in either of the ticket offices, which is some achievement given he's a lanky streak of piss. Oh well, looks like I'd better do my duty! Naturally, not 30 seconds after handing over more than a bullseye for 2 returns, my phone goes. It's Nick. And he's bought tickets too.
Well dear reader, we've never hidden the fact that we are total and utter fucktards.
A quick sheepish visit back to the nice lady who sold Nick his tickets sorts the issue and he's refunded. We then head for M&S for a sarnie and a beer. A plan that is swiftly abandoned when we see that half of London has either had the same idea or is doing their weekly shop in a branch of M&S smaller than my bathroom. To the train then!
With the weather being the way it has, we're mildly amused to find that amongst our choice of carriages for the trip down are ones named after Rebecca Adlington and Ben Ainslie. We decide that whilst both would be useful where a flooded track is concerned, sailing has to be a better option than swimming and thus we board the one named after the 4 time Olympic yachty champ. The journey down is quiet, but we're momentarily amused by Mr X's tweets about doing 7mph in traffic on the M25 whilst dying for a piss.
Further amusement comes at Ashford where the train is meant to divide with us going on to Dover and the other bit to Ramsgate. Sadly, the latter destination is now unreachable due to flooding on the line. Ha! Should have used one of the watery trains like we did eh? This delay leads to some comical and increasingly exasperated announcements from our guard due to the fact he'd not being told fuck all and has hundreds of people asking him what's going on. In the end, bus replacements are avoided for the Ramsgate gang and everyone piles into our train, to much apologies from our guard who then consoles those standing with a promise that "Loads will sod off at Folkestone and then you'll get a seat".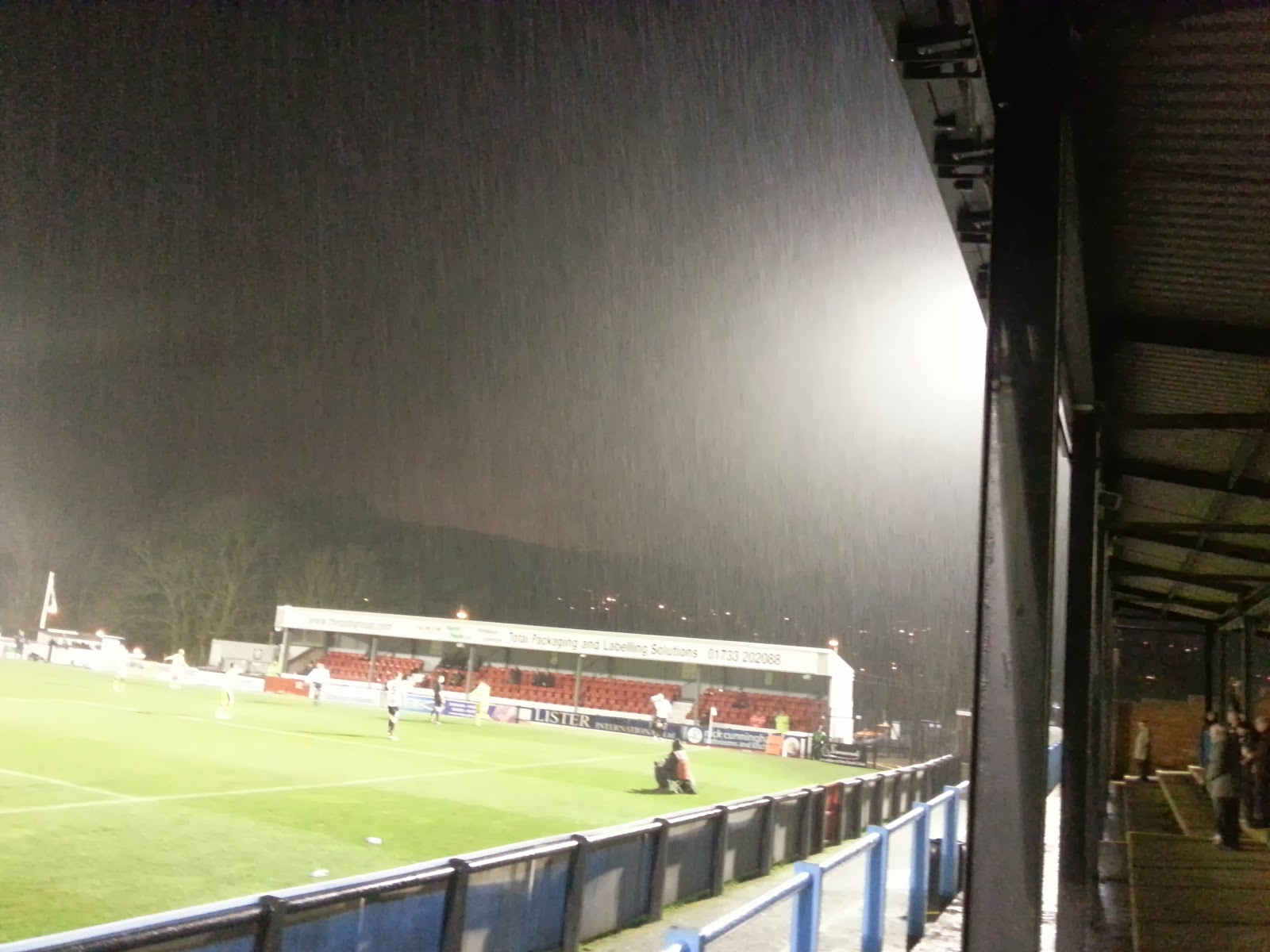 Wow. Rain. Who'da thunk it eh?
Thankfully there's not much delay and we're pulling into Dover on time. As we prepare to disembark, I notice there's a bag on the floor under the seat next to me. It seems the lady who'd sat next to me and got off at Folkestone has left it behind. So, after we've had a good root around and found neither a wallet or any sort of ID to be able to contact the owner, we do our samaritan bit and hand it over to the guard who comments on it neither being Nick's style or colour.
A taxi then whisks us to Crabble and we're in the bar enjoying our first pint with a good 45 mins to kick off. Lovely! Dukey soon appears and before Nick can get a straight answer out of him as to whether he wants a pint, he's scuttling off to the bogs for 'a shit'. Nick checks if he's sure he doesn't want a pint, to which Dukey repeats his previous intentions, albeit now from across the other side of the clubhouse. Classy son, classy.
Right, s'pose I'd best do the teamy line up stuff the others do about now….
Team: Brown, Wynter, Binns, Shitta, Clough, John, Scannell, Dundas, Haysman, Taylor, Sawyer
Subs: Sinclair, Slabber, McCallum, Weston, Lovelock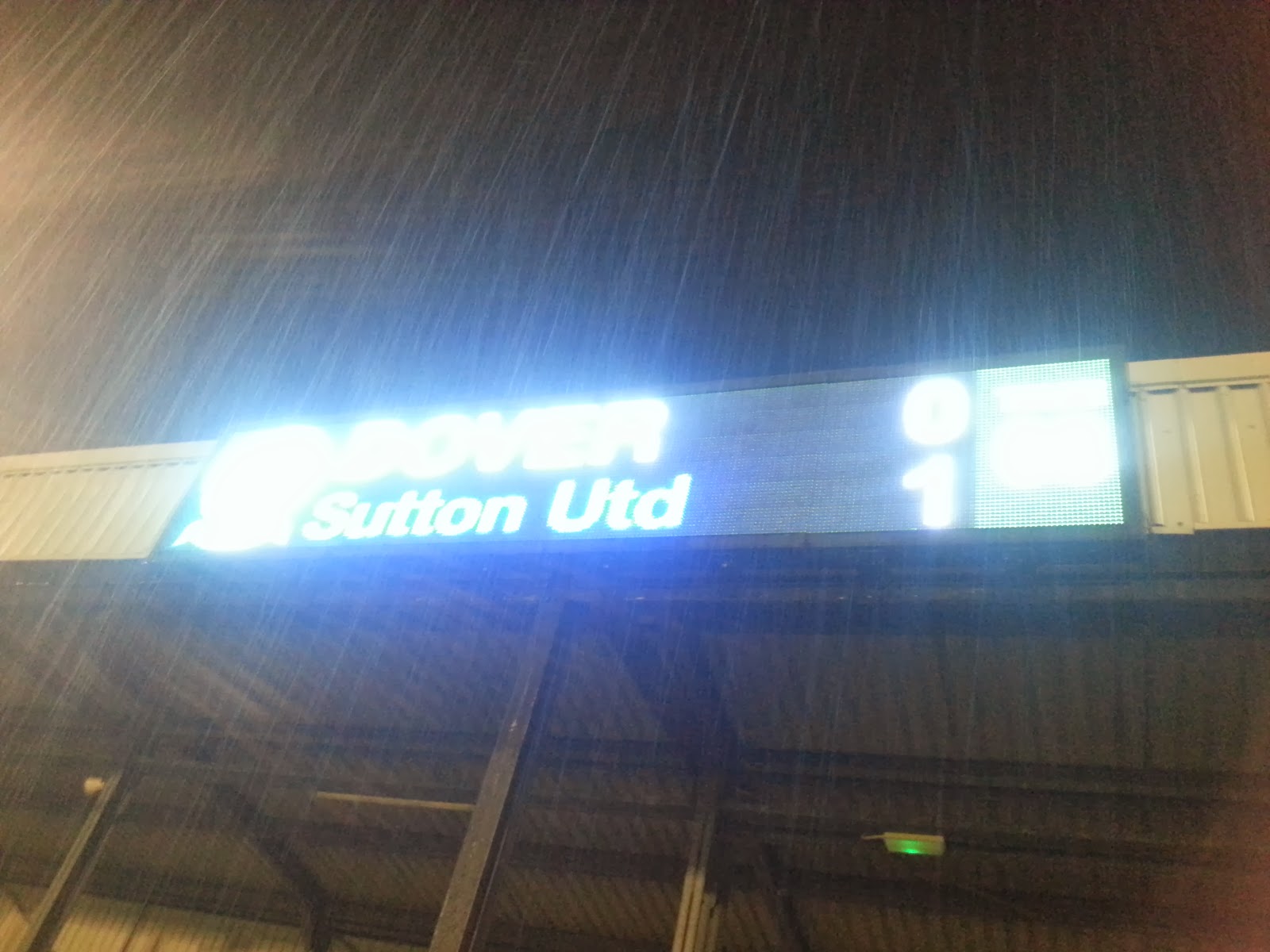 I got wet taking this. The things we do for you people….
One of the reasons tonights contest is on and was never really in any doubt is down to Dover's Crabble ground sitting atop a fucking greak chalk based hill. Meaning it drains quicker than an iPhone battery. Still, to remind us that the weather is still indeed of the bollocks rainy variety, it starts to chuck it down as we kick off. Cheers Britain. Still, we hope that one or two puddles manage to form so that we're treated to the sight of Jim Parmenter's latest big signing. A mototrised watery soaker upper thing. Who needs 3G eh when you've got a watery soaker upper thing? Not Jim that's for sure!
The lads start at a fair old lick and basically pass the hosts to death for the first 10 minutes. Inside this little spell of deliciousness, we also manage to take the lead. Barely 3 minutes gone and throw in routine out on our right ends with Scannell drifting a cross in towards the near post and the mighty Dundo hooking a volley over the 'keepers shoulder and into the far corner. In true Dover style, the PA guy get's Dundo's name wrong and takes 2-3 mins to register the goal on their flash scoreboards. Sadly, this opening few minutes is as entertaining as it gets for us and as the rain steadily falls, it seems to make things a bit stickier and we struggle to deal with the conditions, meaning we keep the ball little. Here begins a spell of about 30 mins of Dover pressure, whilst we defend deep and hoof the ball as fair away from our goal as possible whilst also partaking in some very un-Sutton like blatant time wasting.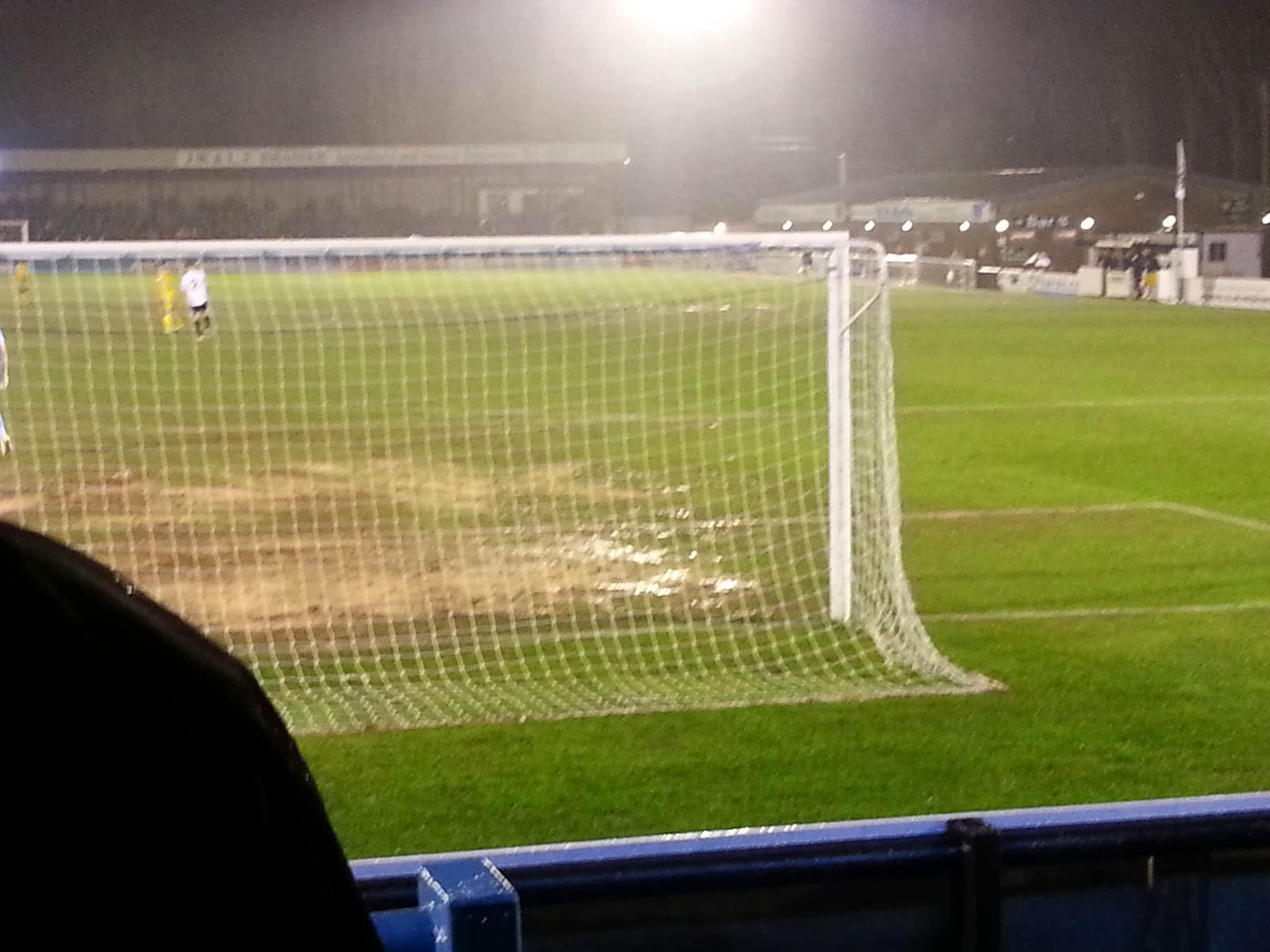 Quick, where's the super soakery upper….oh never mind.
However, despite having loads of the ball, our hosts manage to create very little with it in the face of a stout defensive effort from Cloughie and co. Dover's best chance comes after about 12 mins when a little exchange of passes puts a guy in behind the defence, but Jason Brown is out quickly to smother the chance at the expense of a corner. The rest of the half is pretty dull to be honest with the only notable events being the twatty Dover no.3 getting away with sticking his hand into Kane's fizzog off the ball right in front of the lino, Jeff Goulding getting a yellow for a silly foul and Jason Brown rescuing a poor touch from a backpass by Cryuff turning an oncoming oppo striker. Just before half time, Dover manage a concerted spell of pressure with several balls into the box from wide positions as we struggle a bit to adequately clear our lines, but again Cloughie and the gang deal with the problem by standing strong and nutting the fuck out of everything coming their way.
So, half time and we're a goal to the good. And as we stroll round, the one or two puddles that have formed on the pitch remain utterly unmolested by Jimmy P's watery soaker upper thingy device. Money well spent that was eh Mr Parmenter?
The second half starts much as the first did, with us making an incisive attack. Scannell comes in from the flank, finds space and drives from deep at the Dover defence. His resulting low shot across the 'keeper is inches wide of the far post. From here, it then looks like we're up for a long 45 of defending that 1 goal lead as we again fail to hang onto the ball for very long and invite a bit too much pressure for our liking. Thankfully, being perfect hosts, the locals make things a bit easier for us with a stupid red card to give us a man advantage.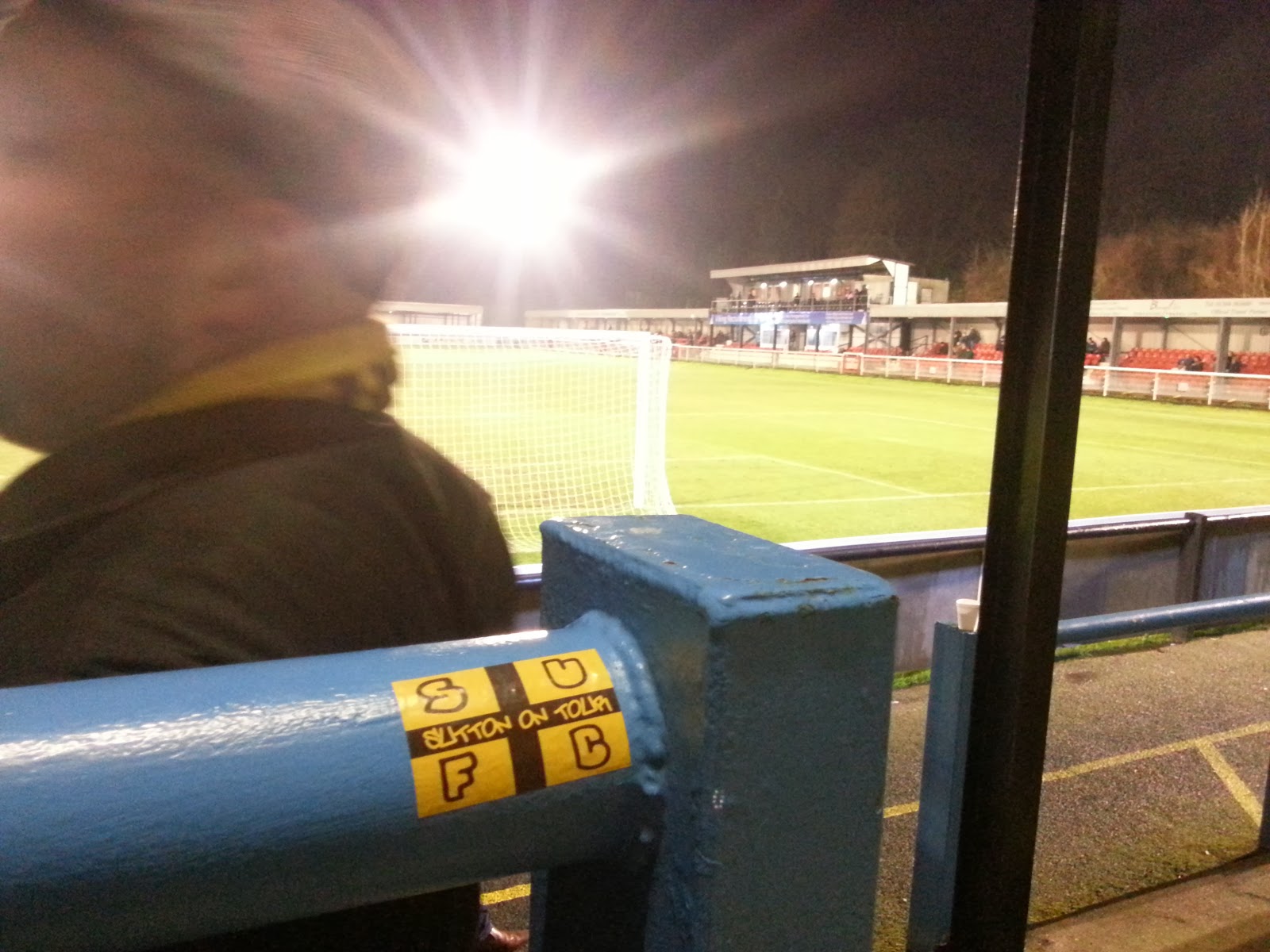 On tour, bitchezzz!
Goulding, who has been largely anonymous tonight lunges in on Sawyer in midfield. Amusingly, our man somehow manages to ride this rather agricultural challenge and breaks into space, mainly due to the fact a Dover defender coming the other way is poleaxed by his mate's wayward chop. Sadly, the ref decides this warrants immediate attention and stops the game to present the offenders second yellow and he heads off to get first dibs on the shower gel.
Now a man down, Dover stick to their task but despite still having a good share of the ball, the create bugger all of note and look even less likely to get something than they did with a full 11. We still give a bitt too much possession away, but we certainly create the chances and really should put the game to bed with a second goal. Slabber and McCallum combining with about 15 to go brings one decent save from the keeper that he has to grab at the second attempt and a couple of mins later, the tireless Dundo siezes on a loose header clear to drive back in from the edge of the box but only finds the keeper's midriff.
The rest of the match is quite dull, albeit with that constant nagging feeling they'll blag one from somewhere. And with time almost up, they do get the sort of half sniff we suspected they might. An otherwise faultless Louis John misses his first header of the night from a deep cross out on our left and it falls to the no.3 behind him. Fortunately he's a bit surprised it gets that far and the ball basically hits his leg and goes a couple of feet wide of the post.
Final whistle, 3 points, bit of Wise Men Say and we're strolling down the hill to Dukey's 'executive car' (definitely not a limo apparently) listening to some locals crying about us being cheats due to a bit of timewasting. Dunno about you, but that's just about the best bit of an away win in our book!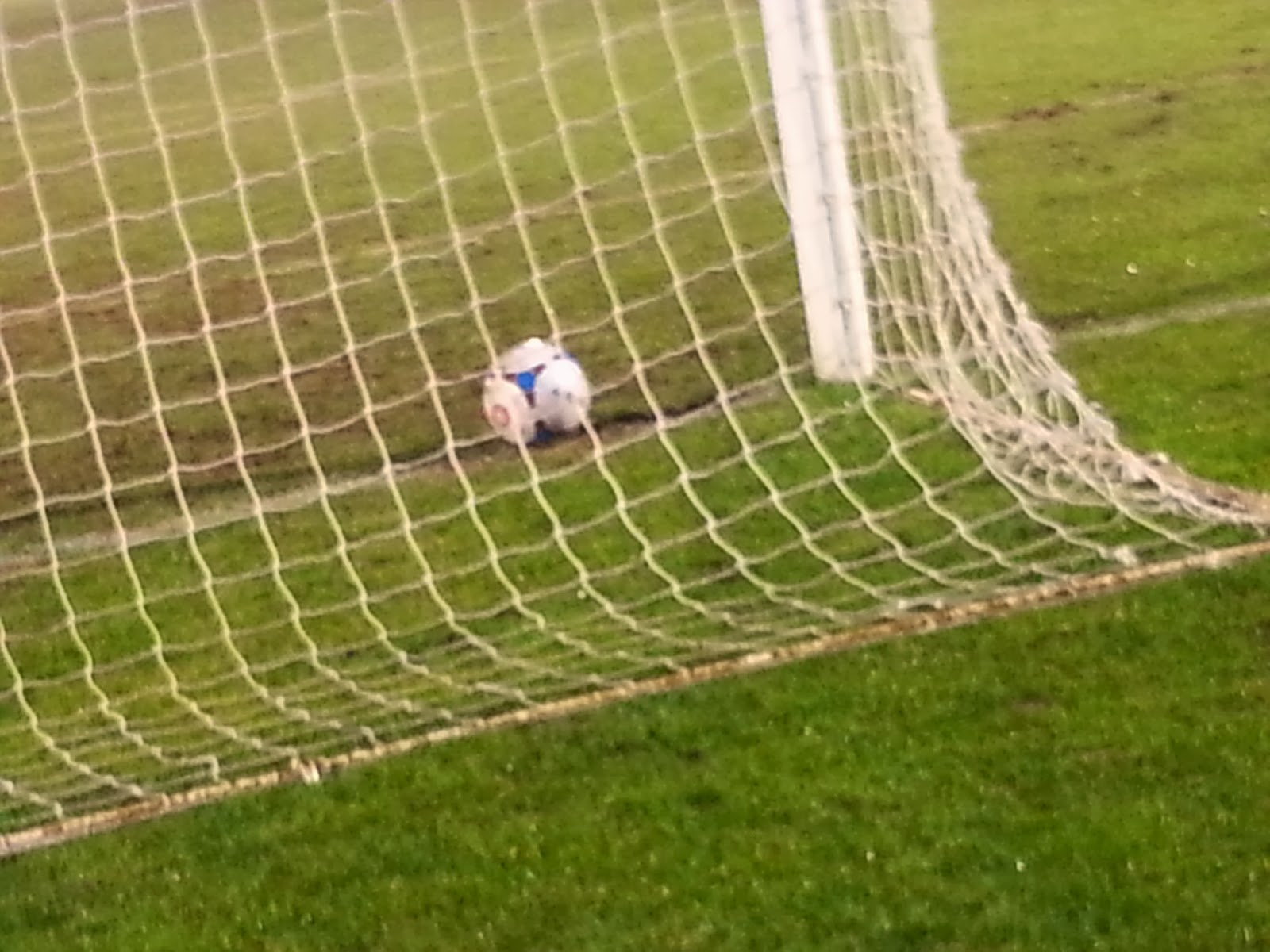 Does this count as abandoned too??
Soon we're on the M20 and wafting back to Surrey in the Dukeybarge being serenaded by the dulcet tones of Mr W. Axl Rose…..
What does it matter to ya, when ya got a job to do
Ya got to do it well, You got to give the other fella hell!