So it's back to Juan to cover the third PSF so far. So
this time, we are again at home to A.F.C Wimbledon, who sit some 30 places or
so above us in the football pyramid. A local bus ride for Wimbledon today, all
the way from the ground we love so much, Kingsmeadow. So having played an Arsenal
XI, and a Fulham Development Squad within the last 10 days, (if you wish to
read about those ones, just scroll down a tad on the homepage) My thoughts are
that Wimbledon will be more of sterner test for us, allowing us to see some
more of signings made over the summer months…., so let's have a look and see
what happened.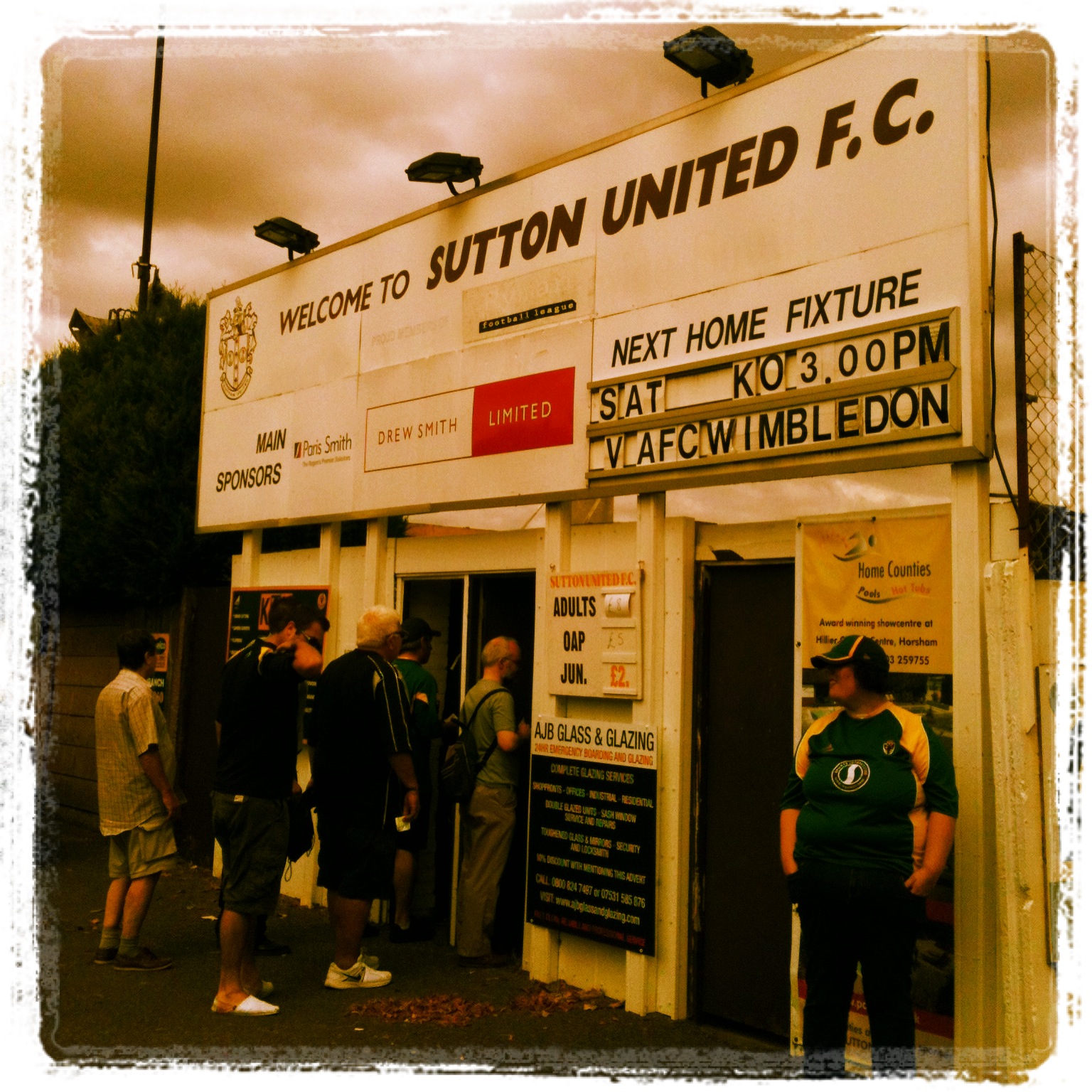 Hello litter pickers!
So today's starting line-up, well ,as there's been a few
changes in personnel, you'll just have to bear with me, failing that, just check out the picture below instead.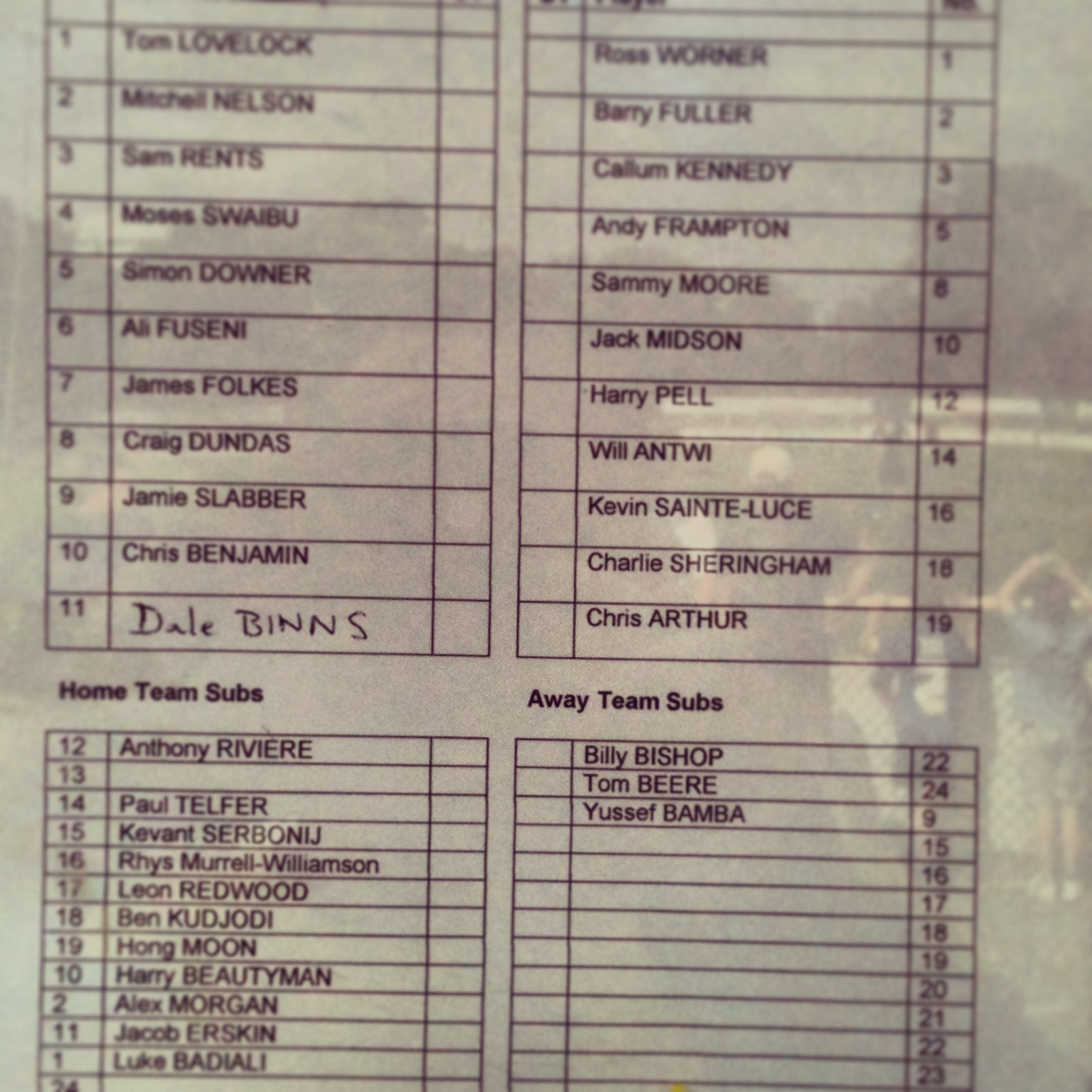 Never realised we had such a big squad!
So we start off with a miss placed pass from the centre
spot, clearly signs of nerves. Rents and Slabber continue their form of lining
up well down the right channel. Faux, again really impressing me, with great
movement down the right channel, sending in a low fired cross across the deck,
into the box, but no one there to collect.
The first goal scoring opportunity of the first half from
the Wombles is ruled offside. With Dundo again surging from the middle of the
park, going past two of the Wombles back four, fires a shot from his right
boot, that is slightly under powered from the big fella. Sutton starting to loose a little concentration, again
allowing Wimbledon to press. Lovelock has to come off his line with pass, due
to a miss placed clearance from Downer. Further pressing play from Sutton,
Benjamin and Binns linking up together, playing some one touch football, giving
Binns, a chance to beat his man, and shoot on the volley from his left boot,
which goes over the top of the cross bar. Again, Wimbledon press, and a further
goal scoring opportunity is ruled offside once more. A further Wombles lad goes
down injured, that's two we've broken in 20 minutes, looks as though we are
reducing their current 30 man squad, by the minute.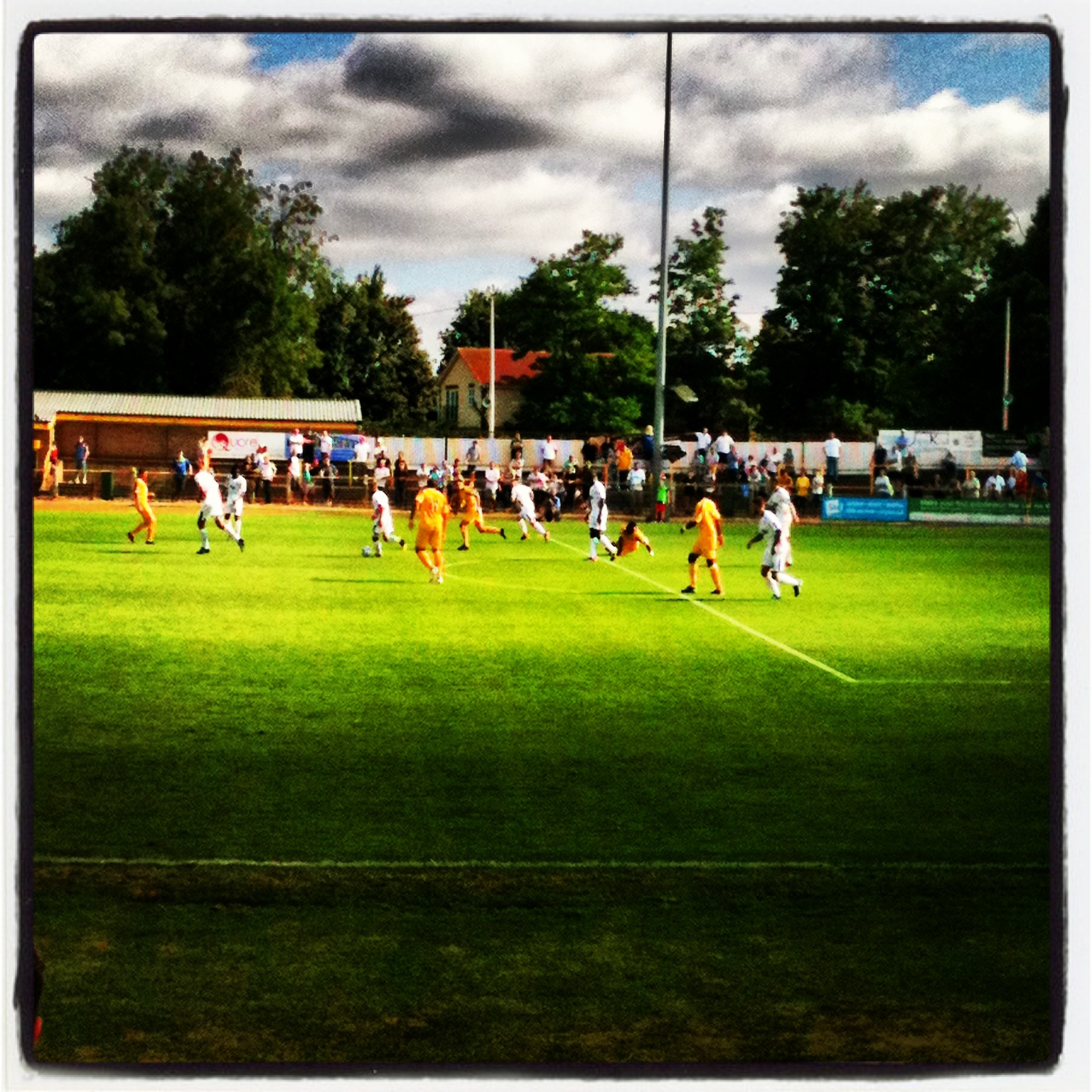 Action action action!
Sutton again pressing, Ali
picking up a ball in the middle of the park, Ali surging forward, slots the
ball into the feet of Slabber, slabber pulling back the trigger, ready to fire
a shot, is tackled just before contact is made. A great tackle, and well timed,
which had to be made. With the ball cleared away for a corner. Rents steps up
to swing it in from the left, the ball loops over the box, and Fuseni on the
volley strikes the ball over the top. With Wimbledon not happy with the latest
Sutton attack, they pull back possession, and their number 16 hits the turbo
button, and burns down the right channel, and puts in a through ball, to the
feet of Wimbledons big fella up front, but his shot is fired high & wide.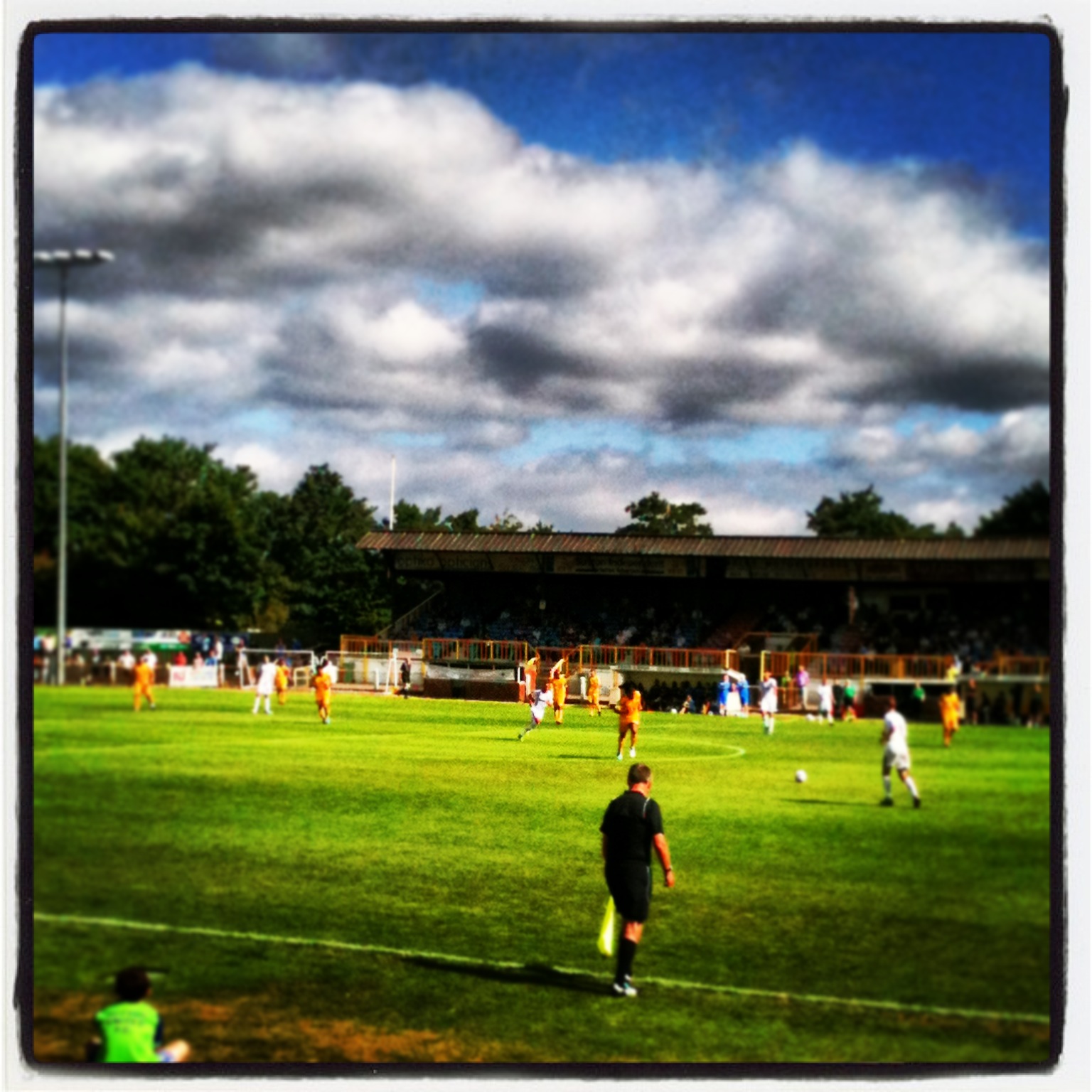 Sunny day…..
A lack of shape and concentration from Sutton, allows a
swinging ball from the middle of the park through to the Wimbledon full back
out on the left who has all the time and space in the world, to leather it in
the direction of lovelock, who has to palm the ball away to safety. With the
ball palmed away for Wimbledon corner, the ball is chipped in from the
Collingwood side, and the big man up front for Wimbledon completely out jumps
Lovelock, and gets his head onto the ball, and dinks it into the back of the
net. Lovelock clearly on edge goes onto have a further bad spell for the next
5-10 minutes. Further link up play between, Rents, and Binns down the left
flank, and a neat 1-2 pass and movement, allowing Binns to turn past his man,
with a step over, puts in a low cross to Binns feet once more, but with Binns
under pressure, the ball is cleared away.
Sutton sitting back a little, and not pressing the ball as
they should, a big lump number 12 for Wimbledon is given time and space on the
ball, smashes the ball off his right favoured boot, and the ball lifts and
curls into the back of Lovelocks net. A real nice strike, nothing could have
been done to stop that one!
In the 2nd half, before the off, sees a large
number of changes for Sutton, a total of 8 (keep up Juan). The first attack is
from a surge from Wimbledon along the Stand side, with a shot fired, but palmed
away. Sutton still with heads high, press down the right channel in front of
the shoebox, Benjamin playing in Williamson, carries the ball down the right,
and fires in a shot, without raising his head to look first, the shot goes
wide.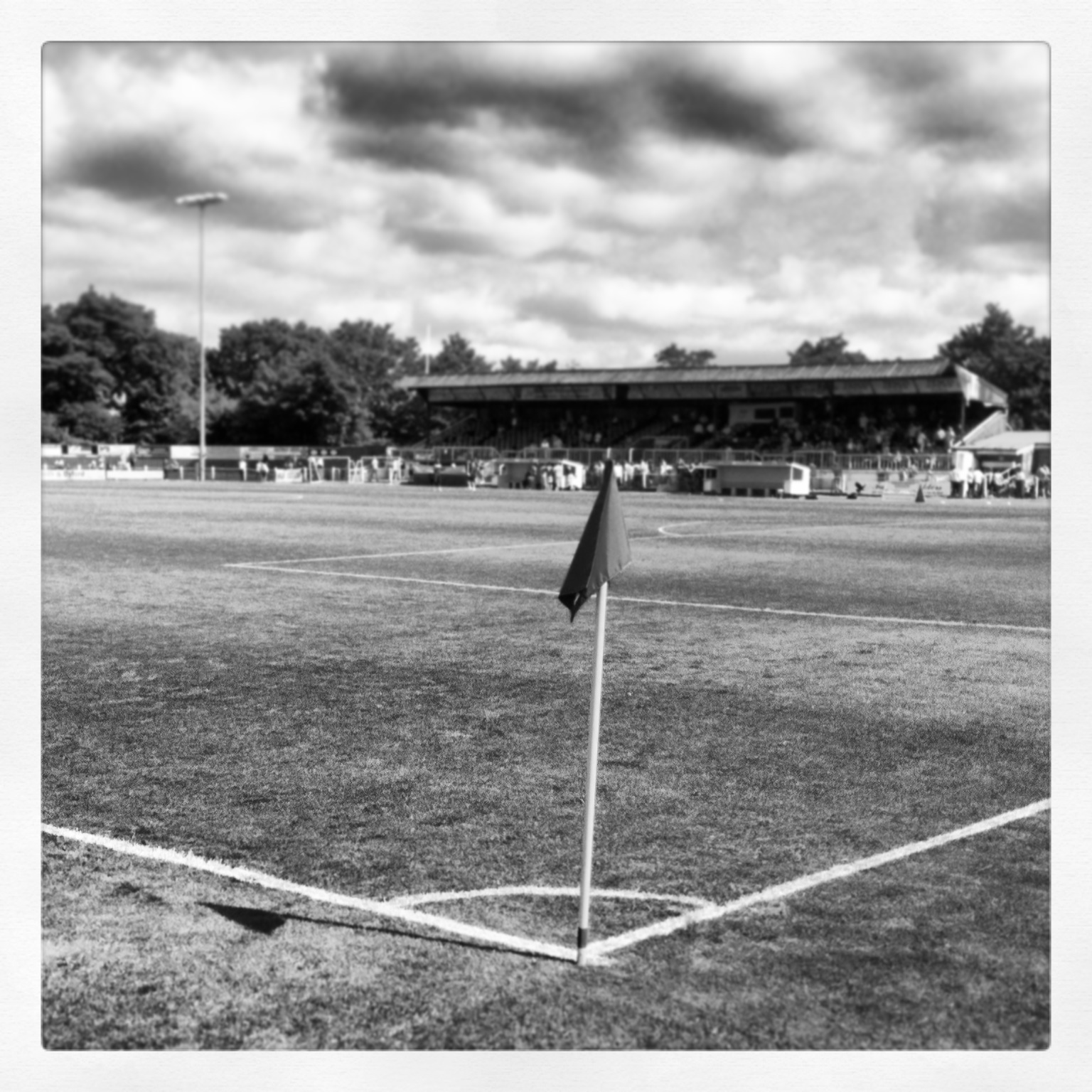 Oooooh. Moody!
Comments from the fans in the shoebox," is that Leroy"… a
joke that seems to be ongoing, that never gets old. Wimbledon again pressing up the park, a further attack ruled
offside..again. Sutton now having made the changes at times put together some
nice one and two touch football, and with Harry Beauts being tackled late, just
outside the box. In a similar position where the Arsenal XI scored a perfectly
placed free kick, a few days back! Harry B steps up, and strikes the ball
cleanly, and the Wombles keeper stretches to his left, having seen the ball the
late, palms the ball away for a corner.
Wimbledon press again down the Collingwood side, the new
Sutton man in between the posts, comes steaming off his line to tack the ball
from the Wombles man up front, the keeper does so, but fails to keep hold of
the ball, and fumbles it, and the Wimbledon left winger picks up the ball, and
places it across the box, which is easily tucked away. It would seem we've
stepped right off the gas here, and with heads now clearly down, we go onto
concede again from a surge in the Wimbledon attack, and failure to mark your
man.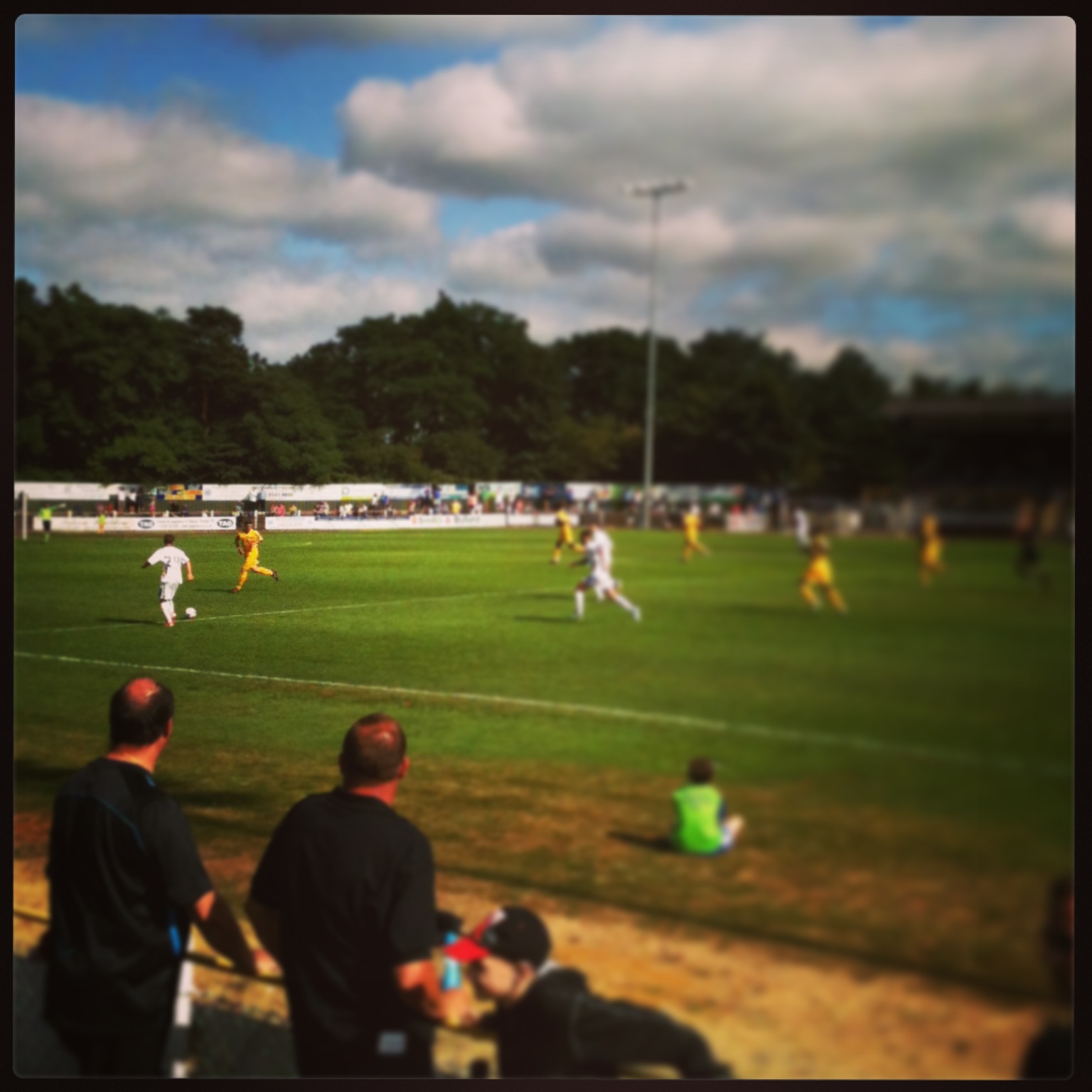 Defend defend defend!
So it ends Sutton 0- Wimbledon 4.
Post match.
So seeing as we are at home, it would be a little rude not
to hit the S.U.F.C members bar for a couple of Bulmers. Seeing as I said to
Duke, I'll join you for a few fella, but I need to shoot off around seven, got
a few bits to do mate! Having informed Duke of the depressing news, well this
was like showing a red rag to a bull. So did I leave at 7 pm I hear you ask?
Well what do you think…I wish I had now, the feeling that my head is giving
me right now, can only be described as awful, anyway enough pitiful stuff, back
to the drinking shenanigans. So knocking back the Bulmers with ease, the
typical stuff we talk about in a public venue starts to occur. The things we
talk about at times really shouldn't happen, but hey that's beer for you. So,
drinking tonight we have Mr X, The Greek, The Duke, Chalmers, and me. Greek,
and Chalmers both having permission from 'er in doors, or she who must be obeyed.
Well, they've both got a few hours to roam, and
drink, so that's what we did.
Greek, when buying a round of drinks for the boys, decided
to order the standard Original Bulmers. But the bar keep piped up, and
mentioned ,''do you know there's other flavours, and I've never tried them'' so
Greek in his wisdom decided to buy every Bulmers flavour going, kept in the
cooler. To which the bar keep, had a rather enjoyable taste testing exercise,
to the sum of £26 odd quid.-Greek sold down the river… More Bulmers flow,
time to steer away from the drink for a few minutes, and participate in one of
those social events, for a smoke. Heading for the direction of the car park, I
feel a waft of air coming towards my right ear, followed by a cracking sound as
Dukes hand full force slaps my ear, leaving me with a high pitched ringing
sound, and partially deaf in my right ear. To which I turn round, and see Greek
looking rather smug with himself. Followed by the usual "wasn't me" Greek get
out clause. "It was Duke…" …"yes Greek it was Duke's hand but it was
your full on force". I'll get you back Greek. Back to the social smoke break,
and Starnsy joins in a partakes –which I bet he know fully regrets, as Duke
pipes up, and without any embarrassment starts to ask Starnsy why he has never
bought him a drink!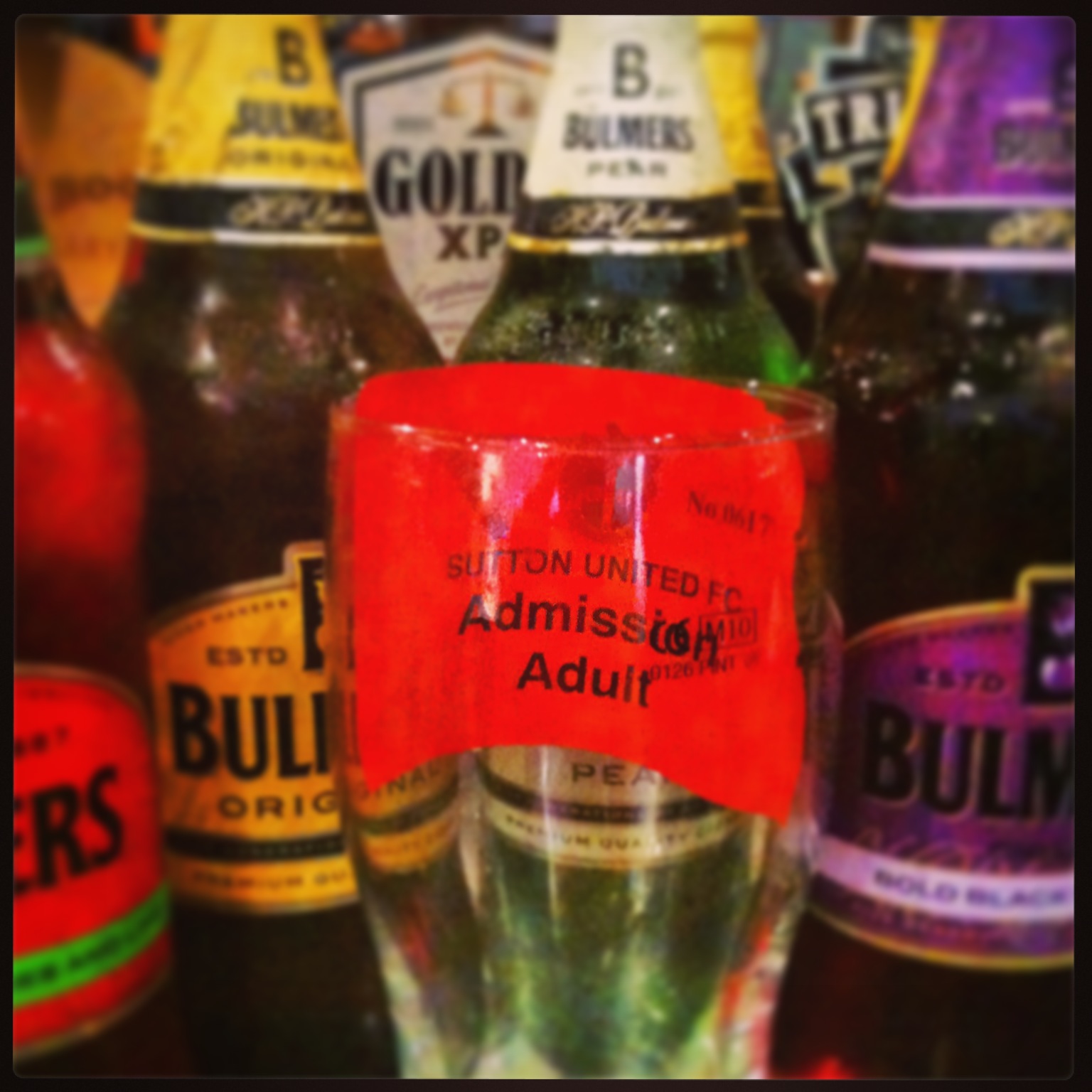 Adults? Don't make me laugh….
Starnsys prompt
reply, well Duke; you've never asked…BIG MISTAKE Starnsy, big mistake. We return
to the bar, a quick peep round into the Vice Presidents Lounge, and who's
standing at the Bar, Starnsy himself. Once clocked by Greek, and the Duke,
shouts of STARNSY, STARNSY, STARNSY bellow from the members bar, across into
the V.P Bar. Starnsy under pressure, he folds and buys us a round of
Bulmers-cheers Starnsy!
Now, Greek, having deafened me for the last 30 minutes or
so, I decide now is good time to carry out the returned favour. Greek leaning
on the bar, I pull a Gandermonium sticker from my wallet and with sticker in
hand, and as much force, face palm the sticker to Greeks forehead as a permanent
feature. Greeks instant response, "is it stuck" and with that, again apply
the same force, with a secondary face palm. Leaving Greek, somewhat confused
for a couple of seconds, but Greek re finds himself a few moments later, when
his eyes are back on his prize, the Crabbies in his glass, purchased just a few
moments earlier.
More drinks flow, until it's time for us to get thrown out
of the Club Bar ….again! So the Duke of Sutton and Mr X head off to The
Plough once more, this time they may get offered some good gear, once more.
Clearly Duke must look like an International Drug User: having been offered
Drugs in Portugal, and now back in Cheam.
Maybe it's just the way he looks.
Anyways so the two amigos headed off to The Plough. I on the other hand, headed
off home in Penny the bar keeps motor. Clearly she had seen the volume of booze
consumed and was kind enough to offer me a lift, hence the title of this update,
a Penny for your thoughts…..
Right that's it for this week folks. Duke is back covering
the Tuesday night home P.S.F fixture against Chelsea. So keep a watchful eye
out for his latest instalment of football, beer and bollocks.
That's all from the one they call Juan.