Evening sports fans, a little up date for all you readers,
fans, and pro-longed life members of The Sutton Firm.
Well, for those of you
that have visited the Lane in the last week or so, have come to witness the first
two Pre-Season Friendly games. The first against an Arsenal XI and the 2nd against a Fulham Squad. For those that couldn't make the games you'll find the
write ups on those bad boys by scrolling on down the homepage. Anyway back to business,
where was I. Oh yes new friendly faces!
For those that witnessed both games, you may have seen some
unfamiliar faces donning the amber and chocolate shirts. So with the news going
round the town like a whirlwind, I guess it only right we bring you a little
update on the two new lads.
So here's a brief over view to get your teeth into.Without
further adjeu, Moses & Ben.
Moses Swaibu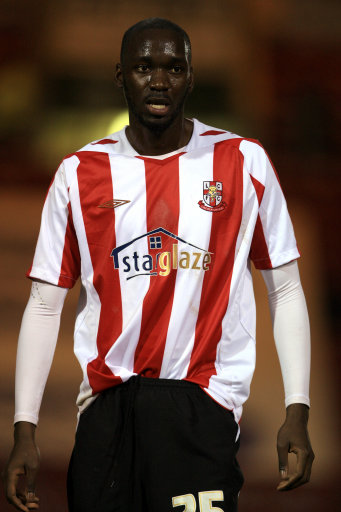 Bit big for an Imp….
Bio:
Schooled at The Archbishop Lanfranc School, Croydon, Swaibu
joined the Crystal Palace academy at the age of 16 having been spotted playing
for Croydon Schools and never having been previously associated with a
professional club. Impressive progress in the academy saw him offered a
professional contract at the culmination of his two-year scholarship and awarded the Scholar of the Year and Vice-Presidents
Young Player of the Year for the 2006–07 season, whilst at Crystal Palace.
Previous Clubs:
Lincoln City, Kettering Town, and most recently, Bromley where he finished the the 2012-13 season.
Ben Kudjodji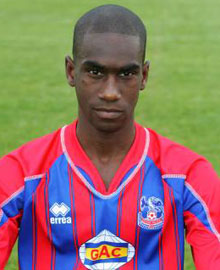 Before he was cured….
Bio:
Ebenezer Joseph Tettley "Ben" Kudjodji
(born 23 April 1989) is an English footballer who plays as a striker and hails
from Ghana!
Kudjodji was a graduate of the Crystal Palace academy. He
made one appearance for the Eagles in their 2–0 victory over Barnsley in the Championship
on 15 March 2008, replacing Clinton Morrison as a substitute in the 89th minute.Crystal Palace manager Neil
Warnock described Kudjodji as "a smashing lad and deserved his opportunity
in the team, but he couldn't sustain the level that saw earn his debut."He
was released from Crystal Palace in May 2008, along with Mark Kennedy and Moses
Swaibu.
Previous clubs:
Crystal Palace, Bronley, and Croydon Athletic.
In other more recent news, there was some sad news
circulating the world of all things Amber. The sad news of course, that Harry
Beauts, was on his way to BIGGER things, pastures new, a new adventure in the
footballing world. A young man hungry for success in the Football League. Well
with Harry gone, and going on trial for a few clubs, and playing in a few Pre-Season
games, for a couple of clubs, it wasn't to be for H…just yet!
All is forgotten..the boy is back…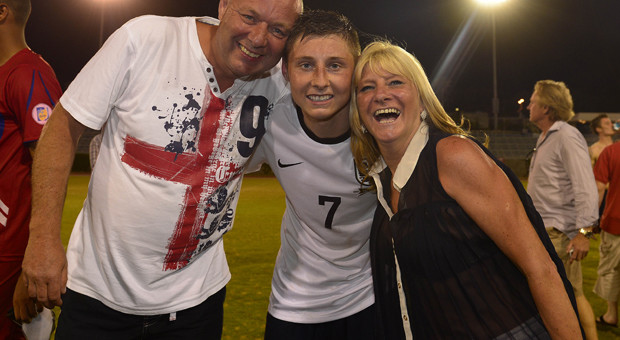 Harry knew in his
heart of hearts where he belonged for a further year/season, and that's back
with us. So all you BIG boys in the bigger leagues will just have to wait to
another year to get your claws in to Mr Beautyman, as he's staying with us for
another season. With our coaching staffs years of experience, and knowledge,
between them, Harry will continue to develop, and prosper into a player suited
to league football.
Juans final thought…
It's unlike me not to throw in a video, of sorts. So here we've got some Ali Fuseni action. Found this little gem on youtube…keep you occupied for a minute or two, or even three!
Normal service will be resumed come Saturday.
That's all from the one they call Juan, for now…