So here we are again, the return of the Firm for another season of drunkenness and stupidity awaits us all. Hey, its what we do best!
Of course we will be having the usual away trips that will no doubt produce those one liners for the ever expanding "Why we Bother" section of our blog (which can be viewed here). But there are some new grounds for us to visit this season, well Whitehawk and Gosport at least, and even though Gosport for some reason has been put down for a fuckin' Tuesday night! We also get to go back to grounds recent and in the past to re-live memories that were once forgotten. Just to hear the chorus of a half a dozen fellas singing "Wembley 81" to us from one of our old adversaries and for those of you that didn't make the battle of Chelmsford last year will no doubt be able to witness these events if not through your own eyes then through the minces of a drunken ruffian cheeky chap!
Now I know that you have all been wondering what has wondering what has happened to the Duke over the last seven weeks? Well, I haven't been looking for "the one" and for legal reasons and my pending court case I can not say, just that I have been spending my time in supermarket car parks taking random photos like this.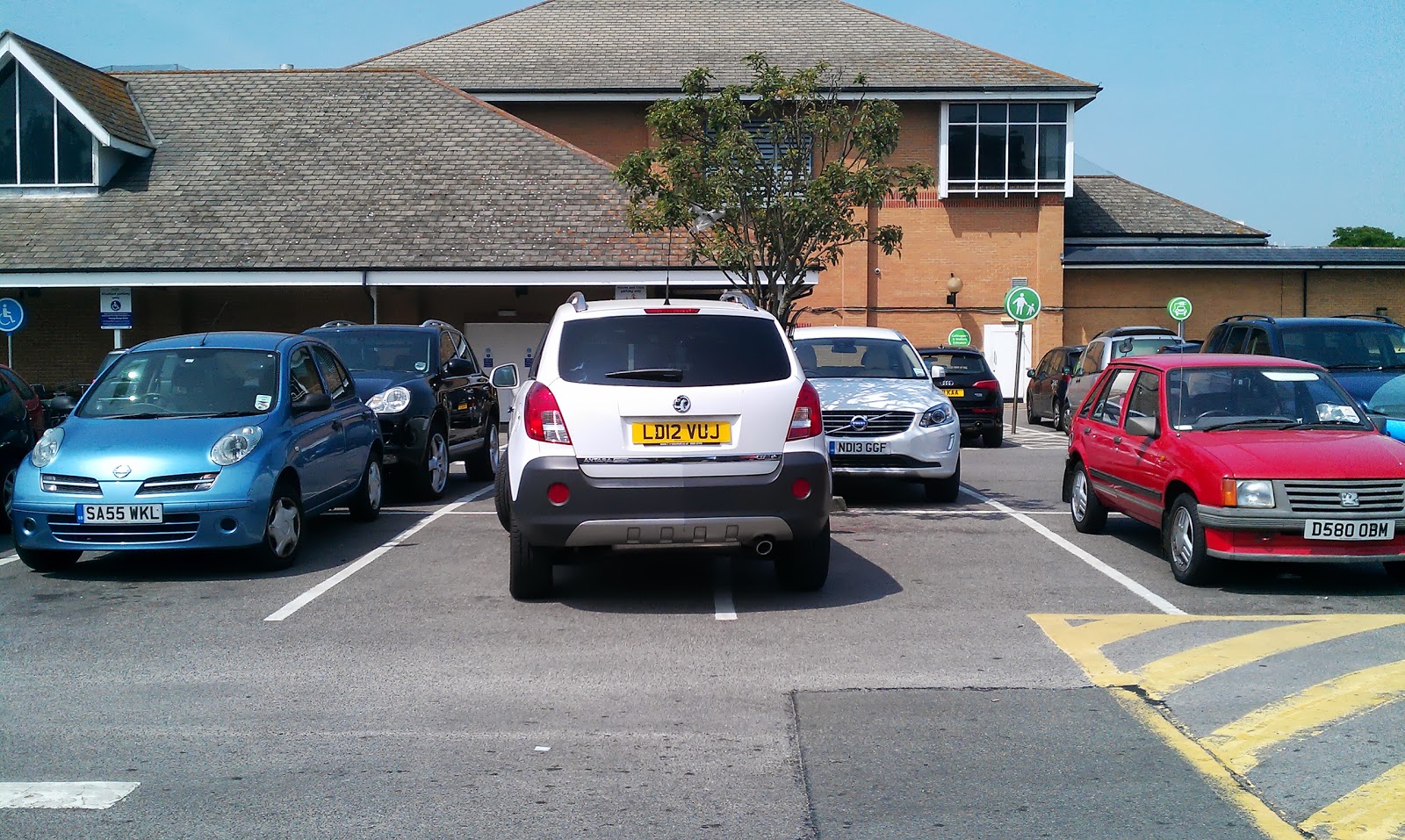 "Hello, is that 'youparklikeacunt.com'?"
But than again I couldn't keep away from the club for too long so if it was for a Madness tribute act or just to help with some weeding around the turn styles I was down there doing my community service. And also I've managed to somehow write a little film review about a film I would never watch otherwise (this little gem can be viewed here). There was talk of me also doing a book review but the powers that be thought it would not be appropriate as all I would be able to do was the books with pictures, especially those ones from Sweden!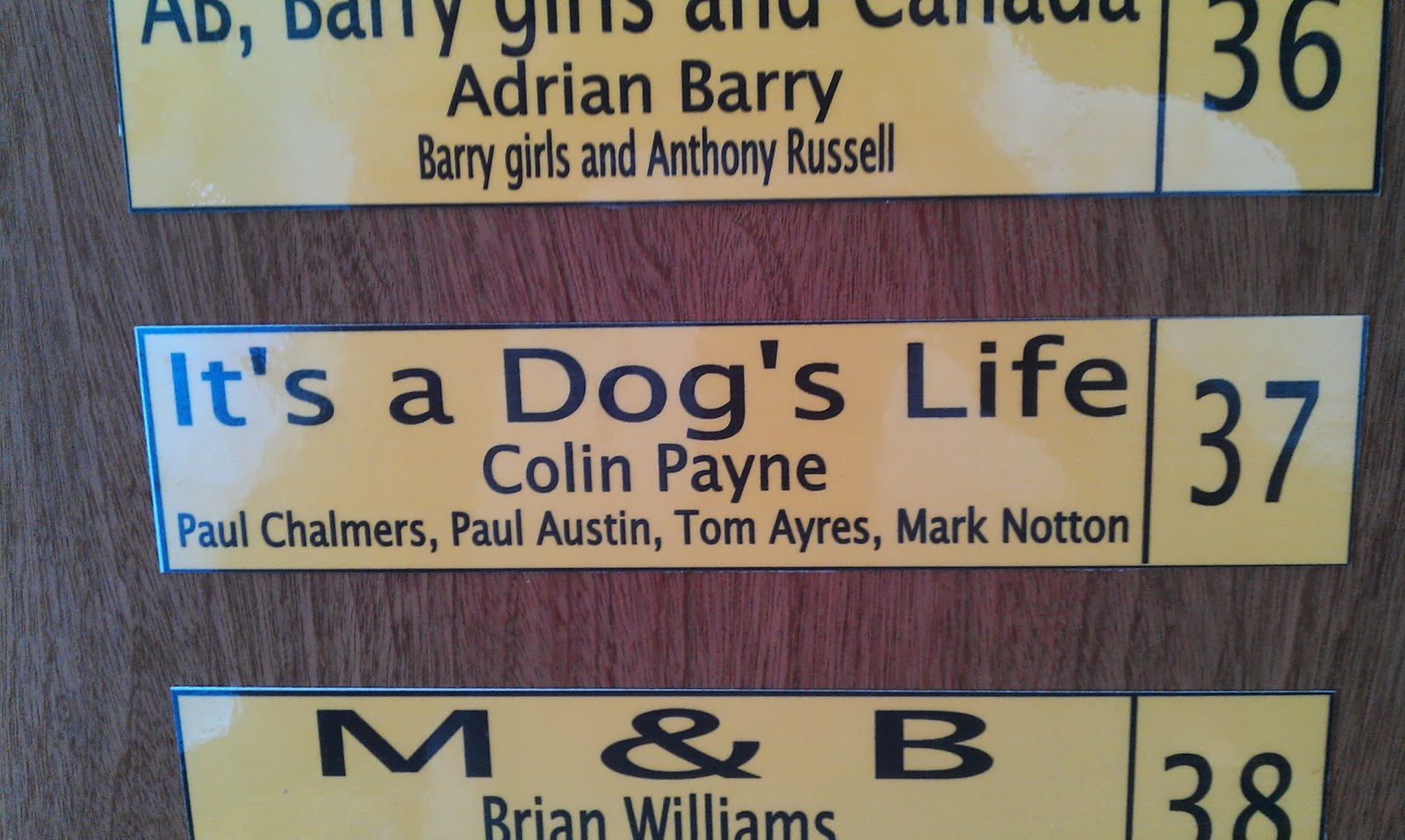 An aptly named syndicate……
So to today's action and lets begin with eventually arriving home at 2345hrs after the Arsenal game for me, because as I got into my bedroom and opened a window I was greeted not only with the chatter and music of about a dozen teenagers in next doors garden but also the smoke that was emitting out of a cauldron that this rabble was circled around. At once I realised that my chances of getting a decent nights kip was rapidly receding. I finally managed to drift off about 0130hrs into a light slumber, but this was harshly interrupted by the sound of what can only be described as some chipmunk on helium bouncing on a trampoline! Yes, you got it, someone was giving the dog a bone! Thank God it only lasted from 0218hrs to 0222hrs, but the damage was done and I was awake, and I had to spend the next couple of hours pottering about before I finally hit the sack around 0445hrs.
It was arranged that we would be starting early and after much discussion we agreed on getting the 1136hrs train from Carshalton to Sutton. After a delay we managed to squeeze into the Moon for just before twelve. "Yes love a pint of Turborg and a Cornish Orchard when you ready please!" several pints later it was agreed that we needed to hit the ground to get our mug shots taken for the Strikers are Key membership….
Strikers are key. Unless they're injured…..
And its to the game and unlike the previous nights high scoring endeavour, this was not going to be the same. Today was another chance to see some new players don the amber jersey and our starting line up consisted of:-
Tom Lovelock, Mitchell Nelsom, Sam Rents, Jamie Stuart, Moses Swaibu, Ali Fuseini, Anthony Riviere, Dale Binns, Jamie Slabber, James Folkes, Marvin Williams.
And on the very large bench was:-
Luke Baidiali, Kevant Serbonij, Craig Dundas, Chris Benjamin, Hong Moon, Ben Kudjodi, Leroy Griffiths and Rhys Murrell-Williamson.
The game itself was what was expected coming less then 24 hours after our last match so it was very much a case of "after the Lord Mayor's show". With seeing over 2,000 spectators the night before the 750 odd that were there for Fulham didn't really have much to shout about except the fact that there was an appearance of not just Leroy on the pitch but also Luis Boa Morte, who I'm sure I had in one of my old Merlin premier league sticker albums. The chances were far and few between in the heat with 1-0 win to Fulham was probably the right result. But its like that by that bird "Its all about the money, money, money" and with a combined total of over 2,500 the hope is that we get a bumper crowd for the Chelsea game on Tuesday week.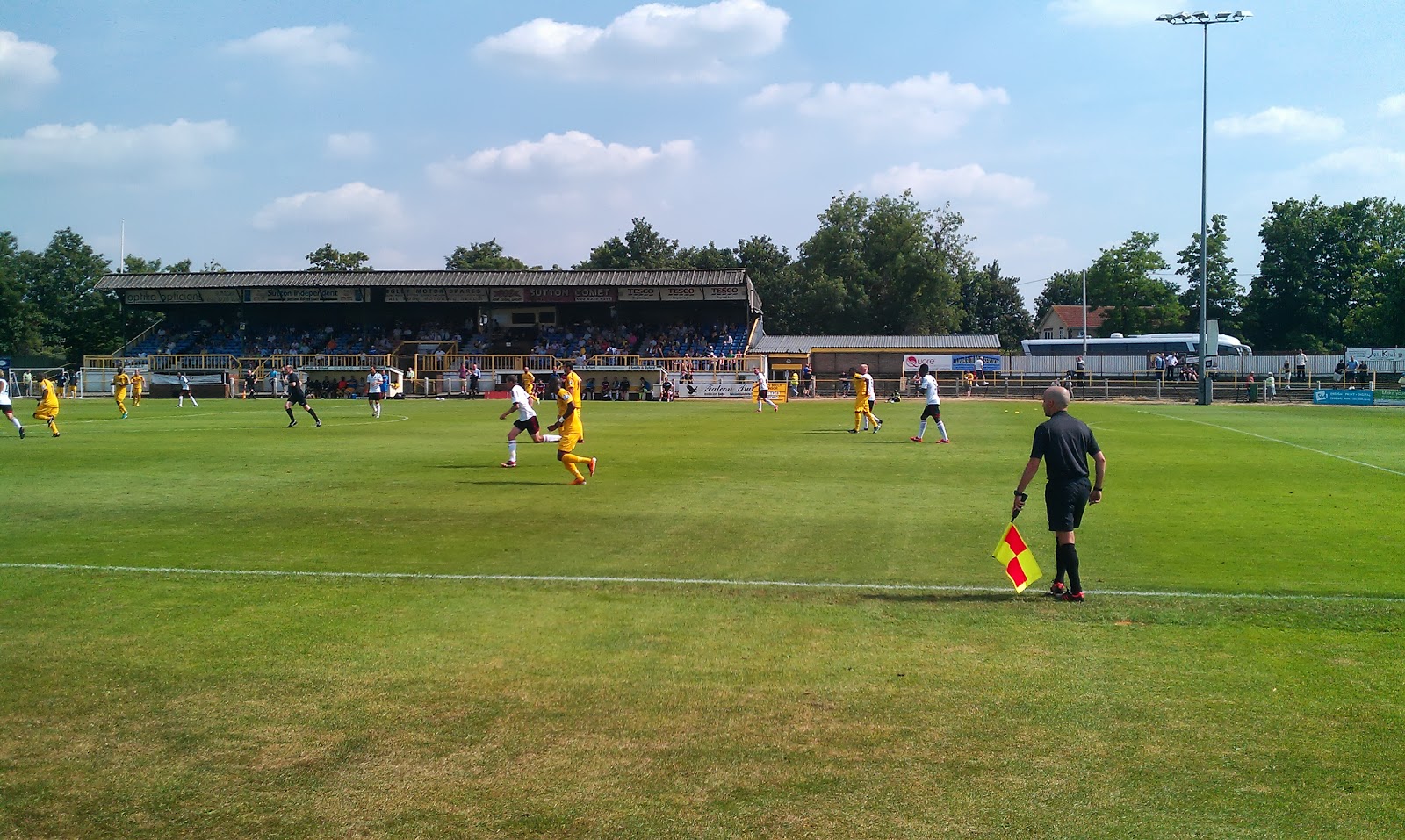 Regulation match shot…..
The post match pre season training in the bar soon began for us as it appeared that BBC Bulmers was the drink of the day to the point that they sold out of what was in the fridge behind the bar! We also manged to talk so much shite for a further six hours I don't know where to begin from discussions about Guernsey's FA Cup & FA Trophy fixture (Damn you Billericay! Damn you!) and the general extreme regionalisation of each competition to going through the entire Conference National, North and South fixtures for the forthcoming season intermittent with shouts of "I love this song" as a Deep Purple/Led Zepplin tribute act was belting out the tunes in the Boom Boom Room.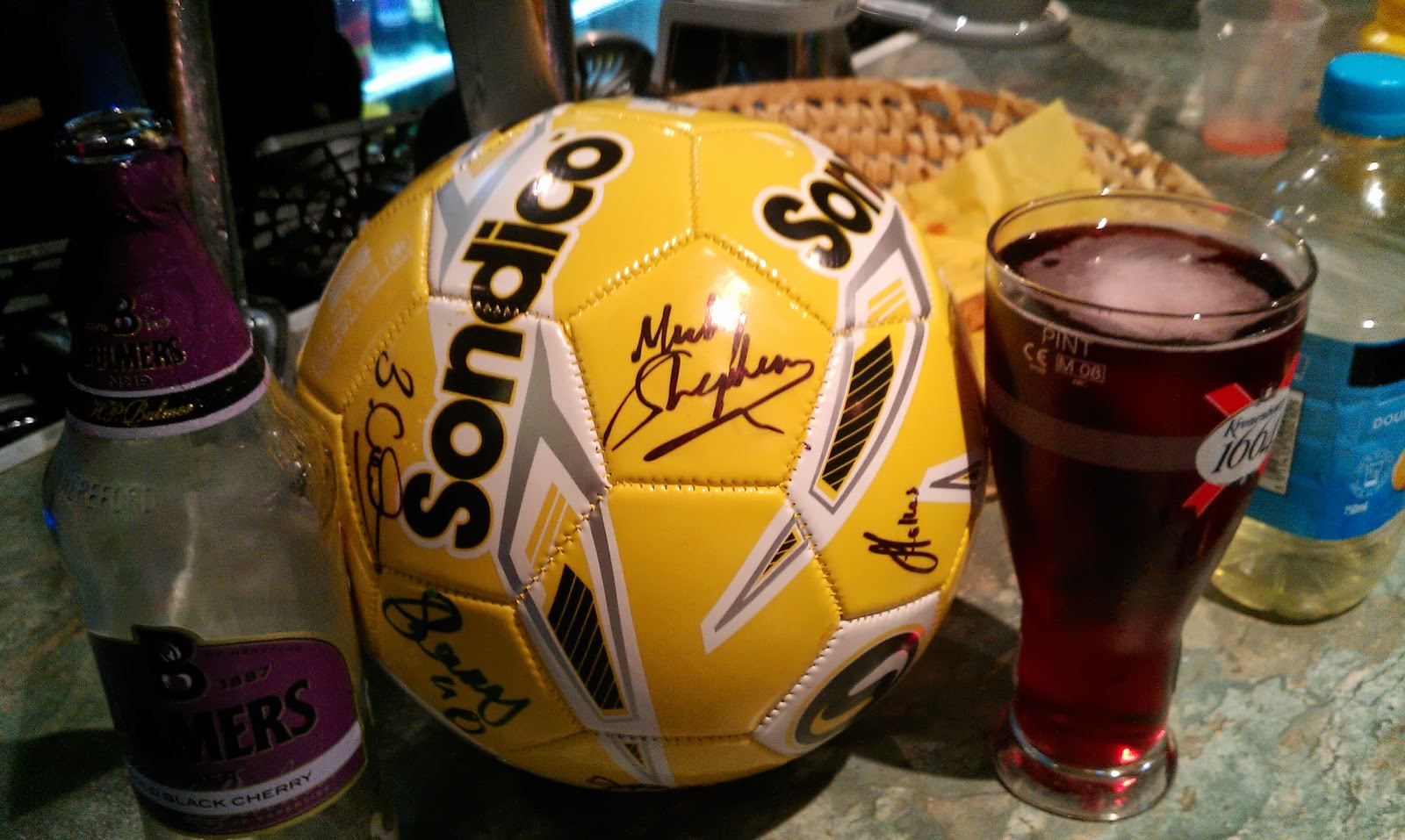 We've no idea….
Of course the night wasn't to end there, because against better judgement it was decided to head over to The Plough for a cheeky pint as we hadn't had enough already. As we walked in, it was like stepping into a mid 90s northern working mans club as you could see the single mum who has left here kids at home in her velvet tracksuit dancing alone to a Shed 7 track and as the pub was near empty it was agreed to have a pop at the quiz machine and "The Chase" in particular. Alas we were not to win any money, and the time came for us to leave. This was the point in fact when we were offered some gear from some Fagin looking character.
Well that enough from me, so until next time, stay lucky.
Duke