Well, ladies and gents, after the recent upset caused by some fans on the Amber planet forum following Saturdays game Vs Farnborough, and United's impressive win on Tuesday night at Billericay (See Duke's impressive update on Gandermonium here ) An important announcement was made by the Gaffer in the post match Managers Column. Along the lines, that Mr Doswell is here to stay, well this is great news for the club, and great news for the fans, given the stats under Mr D speak for themselves.
A thank you was also broadcast directly from the Chairman of the Club, Mr Elliot thanking the fans for the recent hard work, firstly on getting the game on Saturday Vs Farnborough, and also for the away and vocal support given at Billericay on Tuesday night. True Fans, we know who we are…..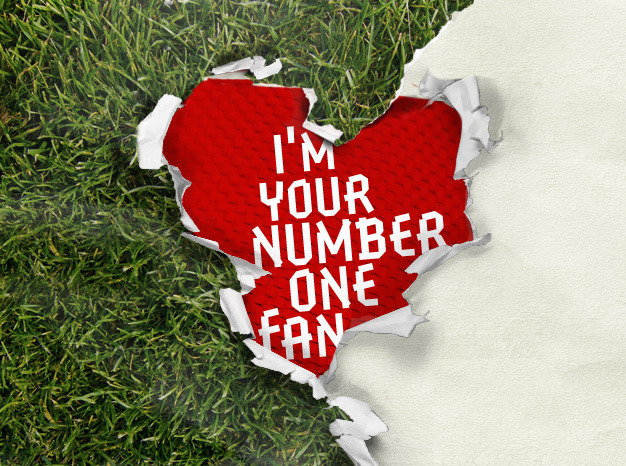 Coming in 2014. Part of the new Gandermonium 'valenties day' range….
So lets now pull away from the recent moan and grumbles found on the Amber planet, and lets concentrate on some positives. It mentions in the gaffers post match comments, that exciting things are going to happen within the next 6-8 weeks. Now this got all three of us at Gandermonium HQ thinking…well I say thinking, lets keep this a loose term thinking. For a start no beer has been involved in this bit of thinking, so we are close to hitting danger overload levels. Rubbing all three heads together was starting to create a bit of a spark, followed by a brainwave…and well, we came up with this…
Well surely, it must mean a couple of things, we reckon it means we might have a new swanky stylish bar unveiled at Sutton. A bit like the swanky one found at Staines….surely a new bar could be built in 6-8 weeks……You know that type of swanky bar, kinda like the one featured in that film Cocktail!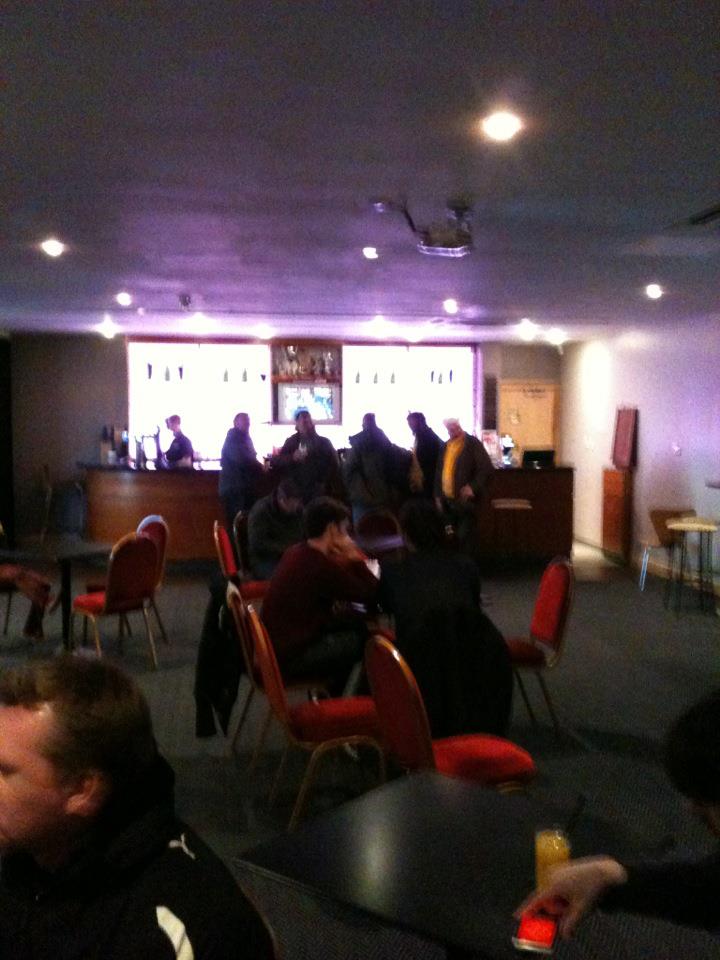 Tom Cruise? Nah, he's on holiday. Week in Kokomo I think….
Nope, probably not, but worth a shot eh….Then again we don't need a new swanky bar do we….Nope not a new bar! Or perhaps even better than a new bar, maybe just maybe….Bulmers on tap is coming back to the bar! Maybe Duke's prayers have been herd, and maybe they have been answered. Maybe there is a God, after all in the beginning, God Created The Duke.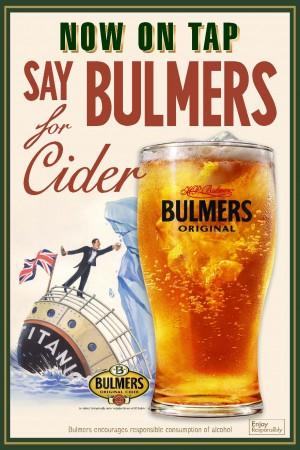 FFS Juan! We're not getting paid for this advertising!!
Now we do need this back in the bar for sure. I mean come on that other Pear rubbish stuff can't be selling after all! Perhaps there will be a mass unveiling as Bulmers reclaims it's natural right, back on the bar…..nope, nope probably not this idea either, but worth a shot!
So far, our two ideas that we have come up, have been drinking related, now bearing in mind I'm writing this at approx 02:00 AM, a few of you may think that we have a drinking problem! Well, erm rest assured, we don't, well…., er not until Saturday comes anyway.
Wait a minute. I think I've got it! We've had issues scoring goals this season. It's no secret. We're second lowest scorers in the BSS, stats don't lie! So perhaps this exciting news is a big marquee signing? And most likely a striker. But we've got to wait 6-8 weeks to find out who? That's about the end of the season yeah?
Absolutely, 100% nailed on summer signing. Done deal. Er, probably….
Nah, couldn't be. Could it? Ok, he says he's retiring. But we're Non-League, so playing for us would pretty much be like being retired! And it's not like the fella needs the money……
Ok, back to being sensible for a minute.
It sounds as though there are some exciting ideas coming together for the future of the club, both on and off the pitch, I for one can't wait to find out. As they say what's good for the goose is good for the gander! We have put our trust in Mr D, in the number of seasons that he has been with us, and well he knows best, so time to keep the faith, and back him 100 %,……. no more ripping everything to pieces….this applies to some, not all, but some! Having an opinion is fine, but shredding it up, will award you a Gandermonium karma of zero.
So all we are going to have to do is wait 6-8 weeks, for the answers to be revealed. Myself and Duke may well be in Portugal when the news arrives, so we could well be bringing you a live update from sunny Portugal, but don't fear readers of Gandermonium…. As soon as we hear further, we'll keep you updated! Well, if we can be arsed that is. C'mon, it's the off season. We'll be off doing other stuff. Like drinking…..
That is all for now….as I wonder back off to find my bed! Current time….02:54 AM.