Well there goes another dirty weekend in Dorset. The day started with me waking up around 0645 (so only a hour to get up and ready so I could get that train), it was still dark outside but I knew I had to meet the firm early doors. But only after my phone decided to give me the old gee up, which caused me to have to do a runner to get that train I needed.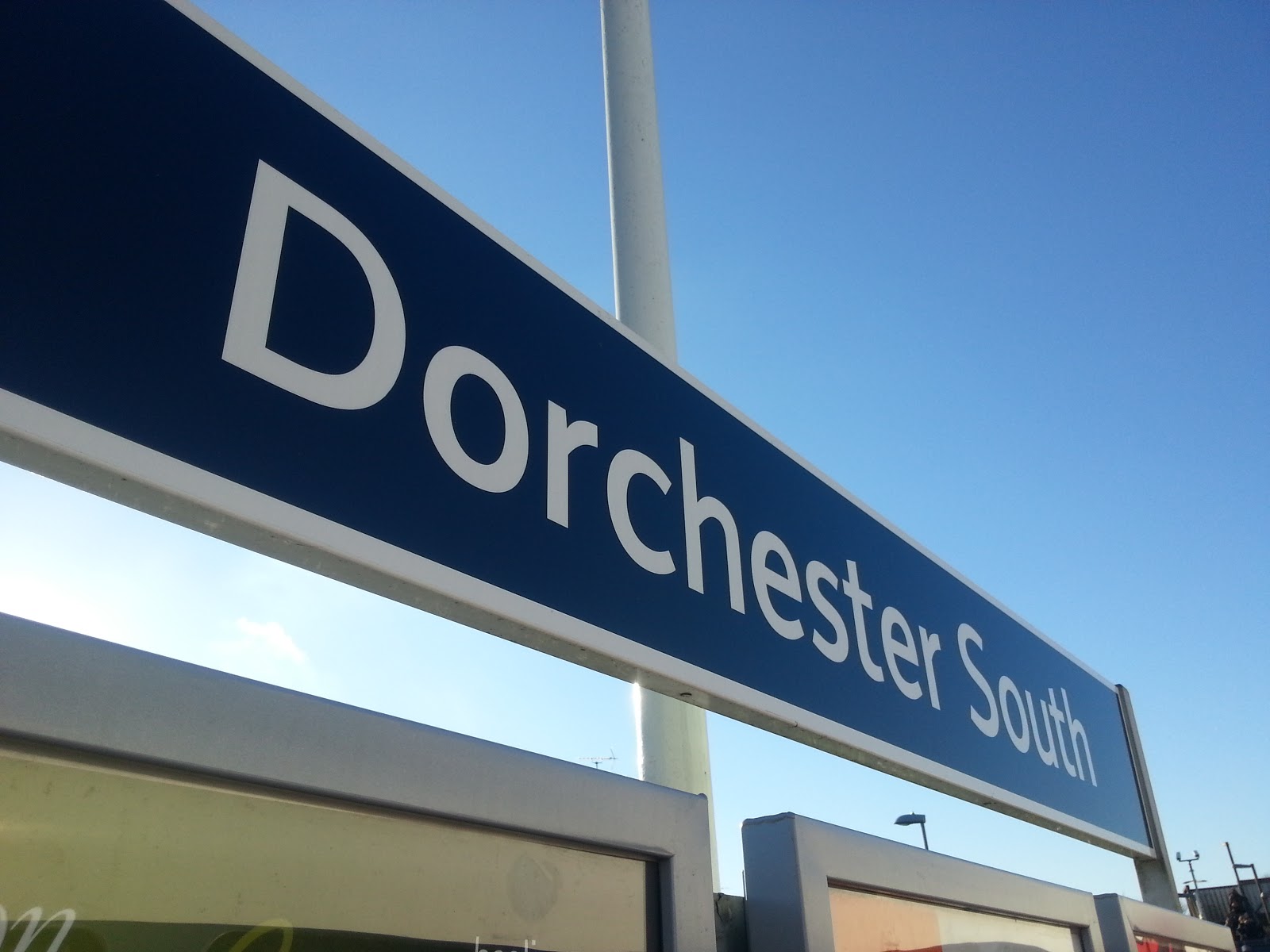 Well, that wasn't too hard to get to.
The 0802 from Carshalton was the first I were to alight on and after meeting other members of the Firm on board, we headed to Clapham Junction (although no drinks were consumed at this point) on towards the 0827 in the direction of Exeter. It only happened to have three carriages and so there was nowhere to sit down, there goes our trip to Yeovil methinks, but after a change at Woking we headed towards Poole where not for the first time this season someone took us for right wallys with the ticket man telling us that we could have got a cheaper ticket if there was four of us (as there was only three of us!). Cheers mate. After hitting the station we next had to jump on a bloody coach, on here the kind woman driver decided that after telling to us wear our seat belts to give us an example of the importance of this by doing an emergency stop on a roundabout (the other car had the right of way!) immediately outside the station.
After this jaunt, we finally reached the village of Wool, wherever the fuck that is, and the first can of lager was opened at this point. To be honest with all the pissing about to this point, I needed a drink! Then after another short train ride, we finally hit Dorchester where I had a small insight to my future….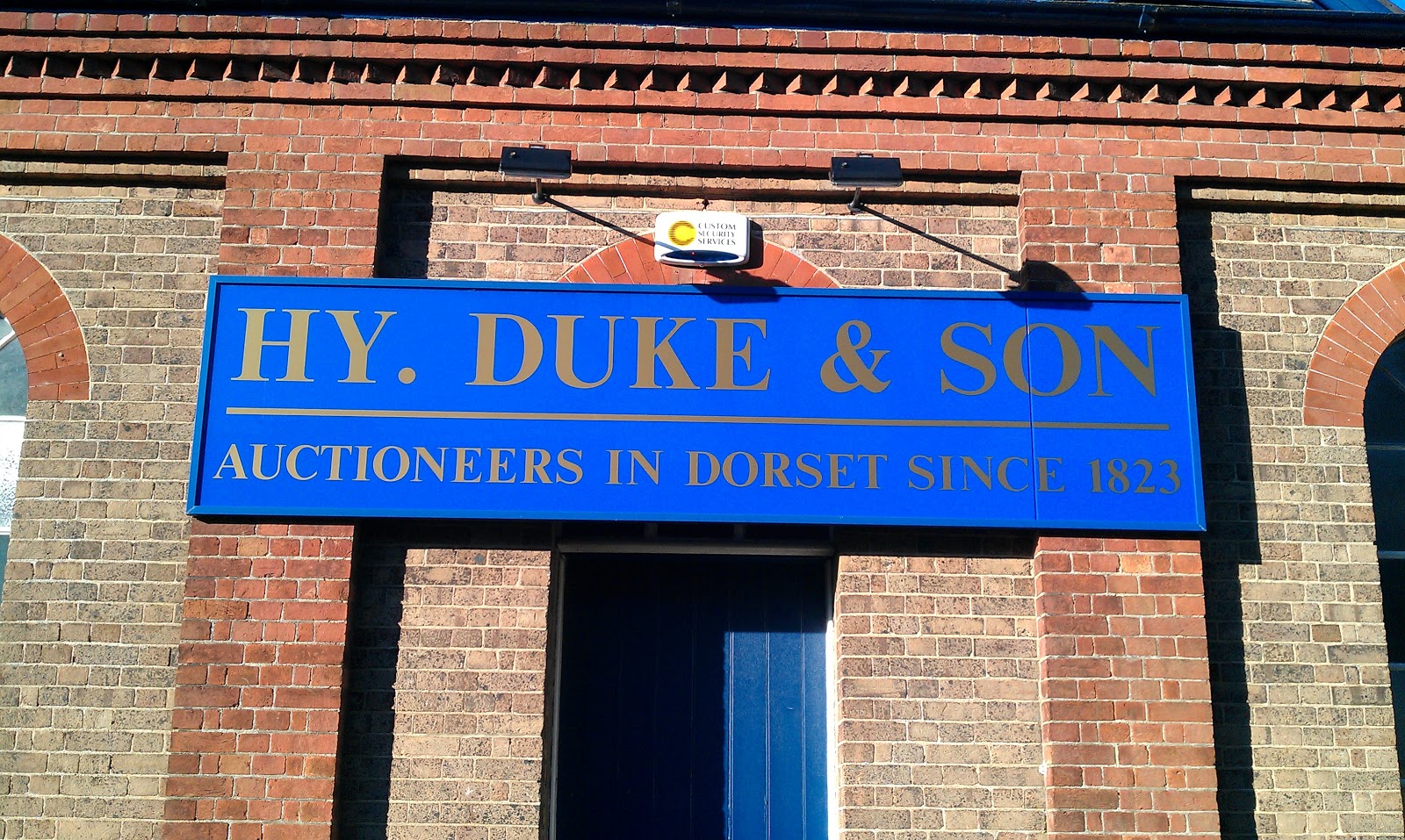 A totally reputable firm no doubt…..
After several pints in The Junction where we met Burgess and missus who were down visiting some family, we headed next to The George. We then had to venture further to find a pub with a lion in it (old & very long story), then after finding and hitting this pub and not for the first time this season once again meeting someone who came from Sutton, we managed to walk back and hail a cab to the ground, here we found the club bar had not changed a bit and was the size of my wardrobe back home, what had changed is the fact we could drink on the terraces (for once there was no trouble).
I will save the match report for the official channels. But once again a Rent Boy's cross ends up with someone sticking it in the net. The only difference was that it happened to be from one of the full backs!
A few pints after, then it's time to stock up for the trip home via fuck knows what route.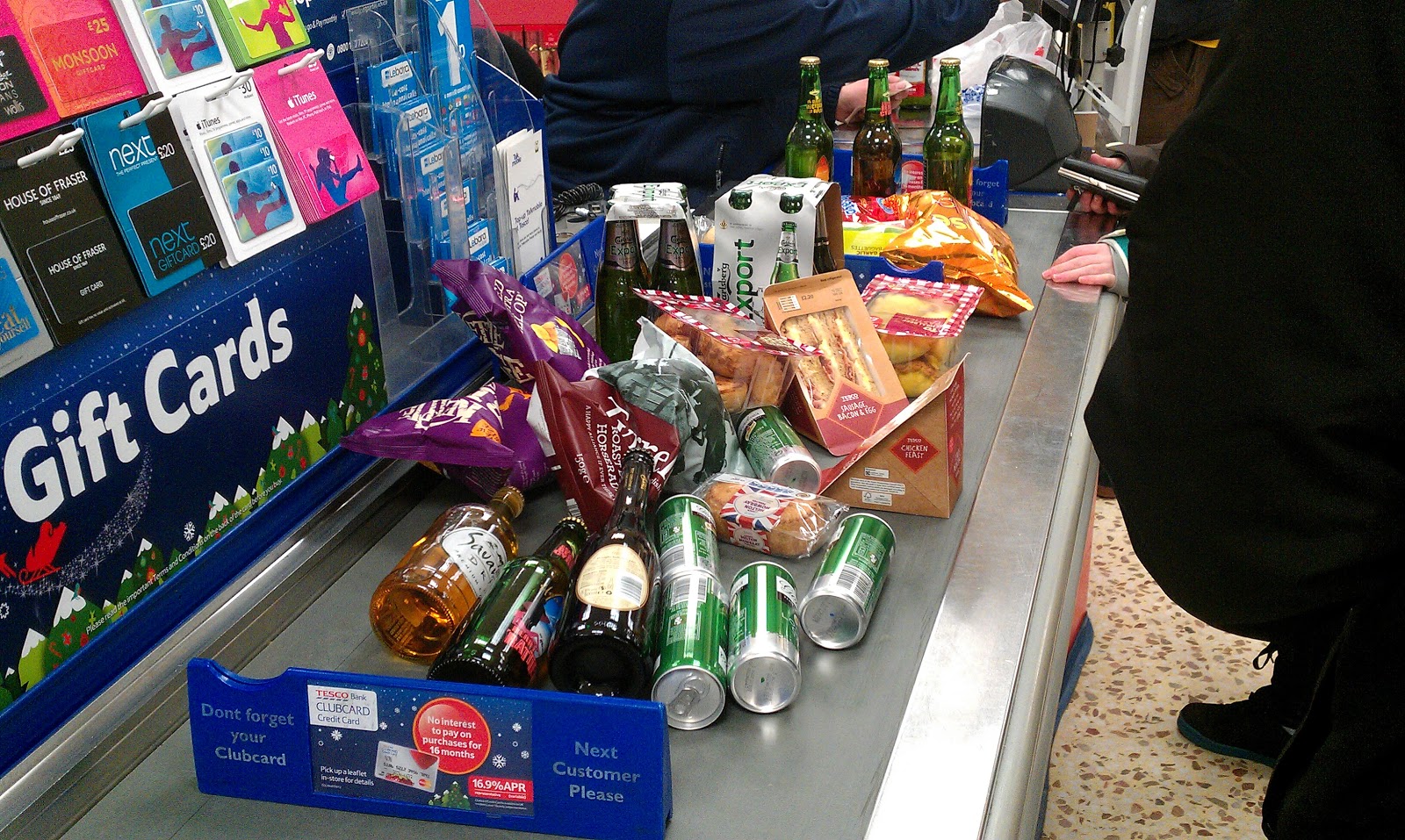 Booze and nibbles. All a growing football supporter needs….
The long Bus (yes I remember stacking it down the stairs at Poole!) & train journey towards home then commenced. At some point in the future we finally hit our regular drop off point of Clapham Juncton, where realising the time (2057, we have to leave by 2100) we began to consume heavy amounts of alcohol and after being meet by Juan after his date the fun continued. At this point after me and Juan were outside having a smoke, we were approached by two underage local scallywags fishing for someone to buy them booze. Our first point of trying to scare them off was Juan convincing them that I, as he put it, "killed people for a living", this approach sadly failed though. His next theory was the fact that I in fact now "killed people for the enjoyment for it", but this just openly antagonised the young girls into still wanting someone to buy them drinks, so we thought of a great idea. "Pass them onto Miller!". They then appeared to follow us into the pub and after drinking the dregs of other peoples glasses that were lying around, they decide to introduce the word of god to Mr Miller, of course that went down well!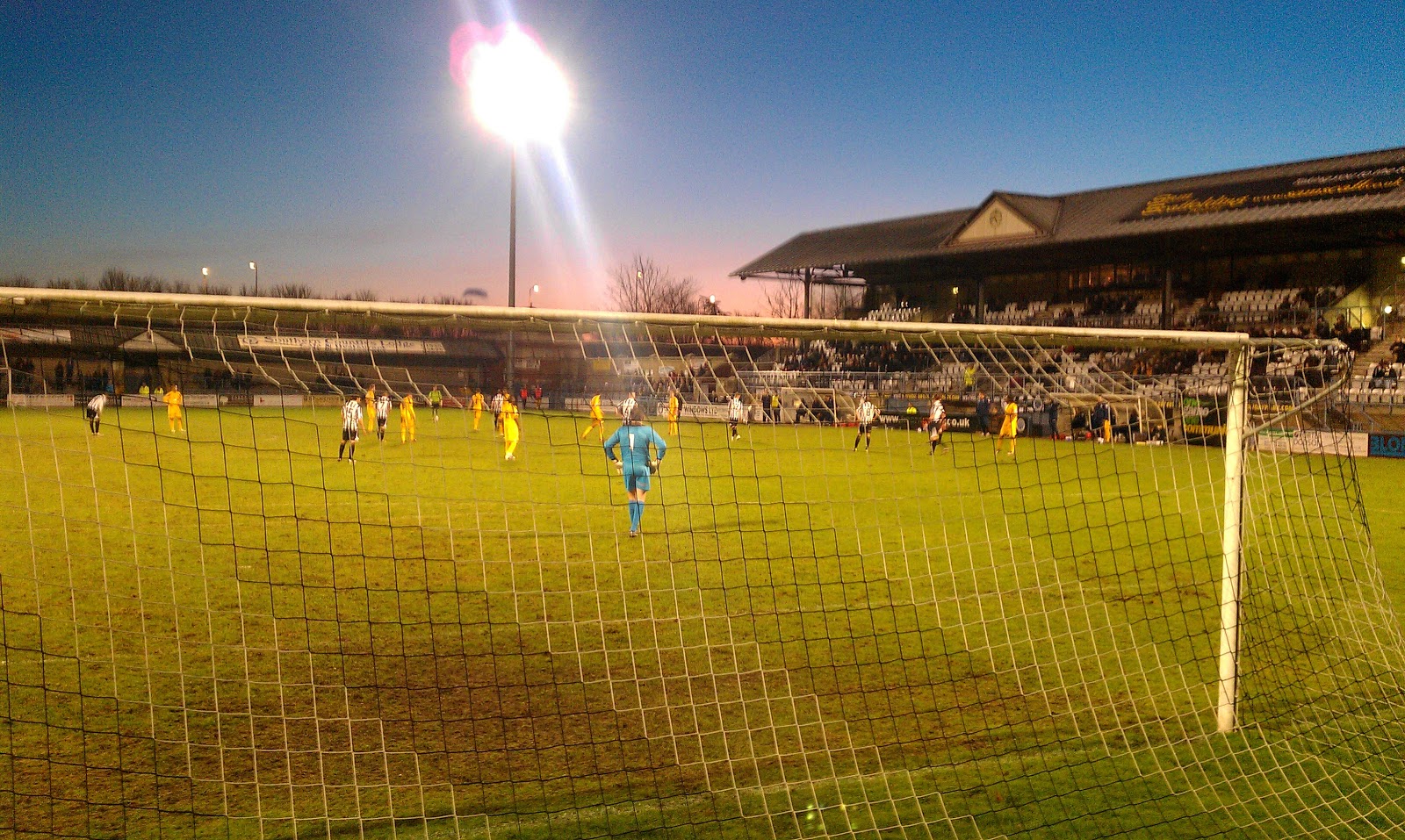 Basically, it's a Tesco's car park….
The night appeared to come to an end with seeing these two messed up girls ejected form the pub and then us running to get the last train (2332hrs) back home. I can't remember much else of what happened today, except the fact that I once again done a ton today. But then again it is two o'clock in the morning and I really want to watch I.D. now.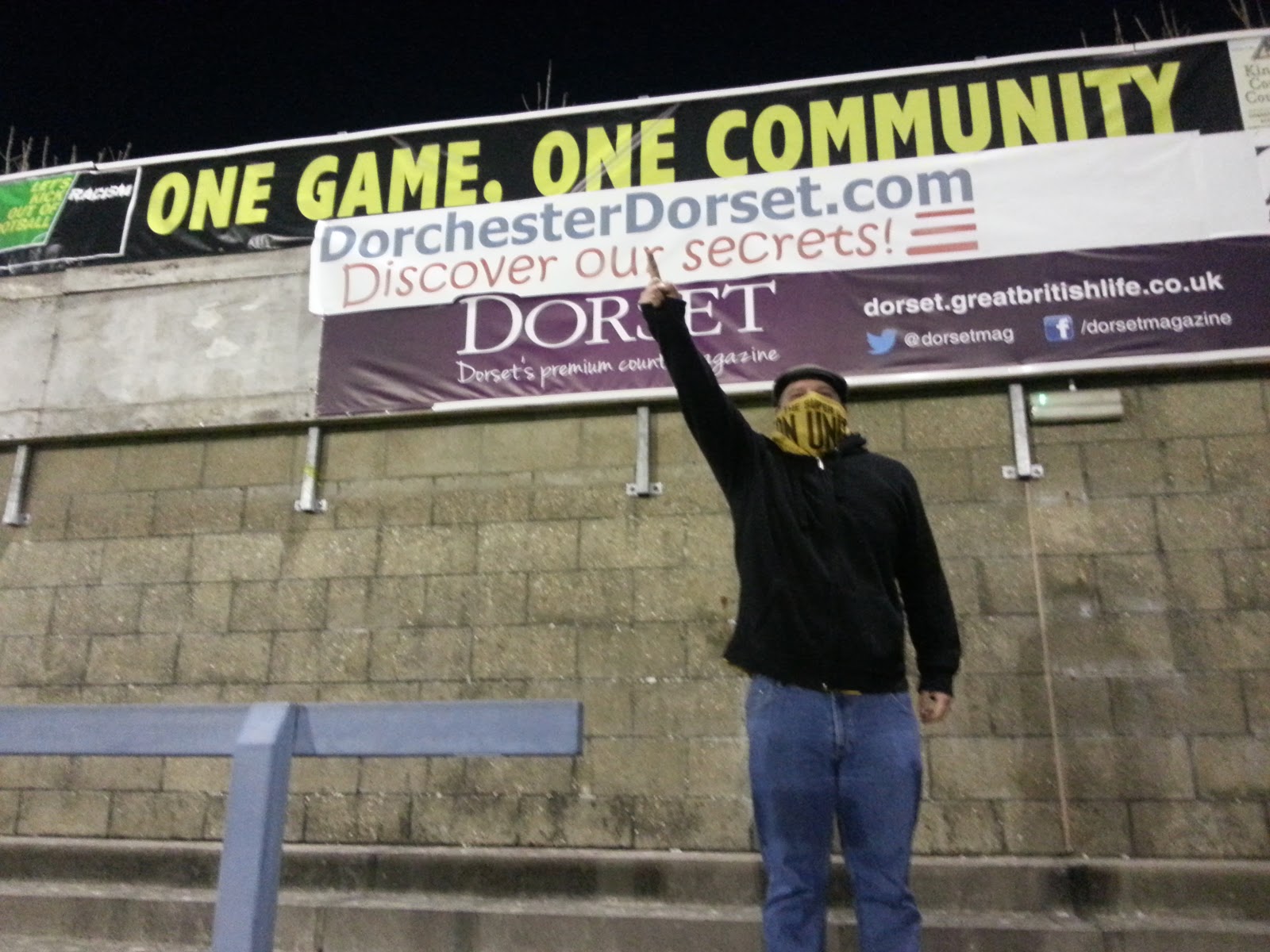 One Game, One Community, One fucking wingnut….
I Fuckin' love you Gumbo.
Duke