Oh, hello there. Uh, what are you hanging about for? We're not kicking off for another couple of weeks yet! Then we'll be right back to our usual blend of nonsense, swearing, drinking and occasionally mentioning the football! What's that? "Pre-season" you say? Who the hell wants to read about that? I mean, they're just public training sessions really. Wait, you do want to read about that stuff? Seriously? Well, uh, I guess we could if you really want us to I suppose.
Yeah, as I've mentioned before pop pickers, I'm not the biggest fan of pre-season these days. Unless we're going somewhere new or that we've not done in donkeys, I can't see the appeal in paying money to watch dull games. Even the best regular seasons have enough of those on their own after all. And besides, by keeping it local this season, we've not exactly got the most thrilling programme planned either. Let's just say doing the same old spots we've done a bajillion times before sets the old pulse racing about as much as a speech from Liz Truss. Inspiring it is not. Plus these days with the way things are, there's rarely even any fun to be had from the age old game of "Who the fuck is that?" when trying to work out who the trialists are as usually a quick butchers on the old socials can soon provide you with an answer 9 times out of 10. So yeah, nowadays I prefer to keep my powder dry and my moolah in my sky rocket for when shit gets serious and we start getting it on for real cheers.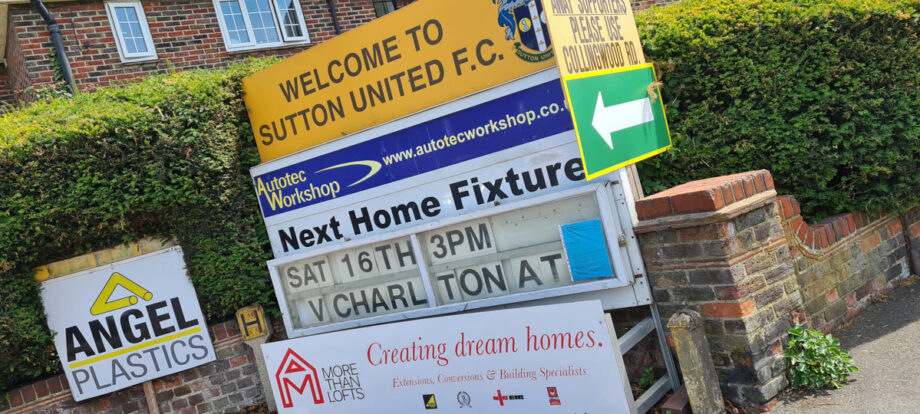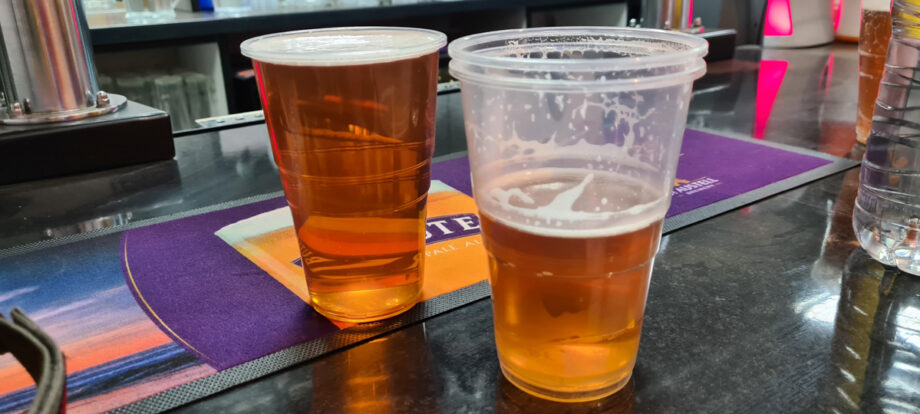 Still, you lot do wanna read stuff it seems, so to try & reach a compromise, I decided on "Bollocks to it, let 'em do it themselves!" and put out an appeal to you the readers to see if anyone fancied having a pop at a PSF, sort of like a shit football blog Pop Idol really. Just without auditions. Or any sort of standards at all. Still, it kinda worked and we got several poor suckers to volunteer and that was that. So, feel free to pop along and check out the Dorking and Havant write ups and let those lovely people know how much you adored their work. "So if you'd mugged it off to other people, what are you doing here Taz?" I hear you ask, to which I can only reply "Fucked if I know". Right, shall we?
After a quiet chilled summer largely avoiding getting pissed up, things have ramped up a touch this week with 2 consecutive nights out on the beer with work to remind me how old I'm getting and that such behaviour really should be avoided these days. Sadly, future me knows current me won't pay any attention to the mistakes of past me and this will no doubt remain a lesson very much unlearnt. After the usual home game lie in, I've got myself sorted and out in time for a bus straight into Sutton, complete with the front row top deck seat for maximum inner 8 year old delight. Hopping off at the Police station, I head for my usual Greggs for the walk down but instead head down the high street for a rare look at what's about and also so I can dip into Boots for some sun cream. I am ginger after all, so today's conditions are going to be somewhat trying and before leaving home I'd discovered the gear I had at home had sadly expired in late 2019, meaning Covid claims yet another casualty. RIP Ambre Solaire.
Once I've located my vital supplies and lobbed up for it, I'm back on track and heading for the Republic and the delights of Stade de GGL. Passing the almost finished redevelopment of the Plough, now sans it's famous green roof tiles, I head up the driveway and head for my first port of call, Mr X's megastore. He's of course overjoyed to see me, mainly as he's about to relieve me of the best part of 100 quid for 2 new home and away shirts for this season. He's all out of carriers though and instead hands me a brown paper bag which will make me look like I've come to the game with my dinner from the local curry house. As we natter in the welcome shade of his palace of Sutton United branded wonder, Chancellor Oakes appears at the door looking like a Kevin & Perry cosplay resplendent in his new SUFC bucket hat. "Shouldn't you be at Creamfields or summat mate?". Right, bar!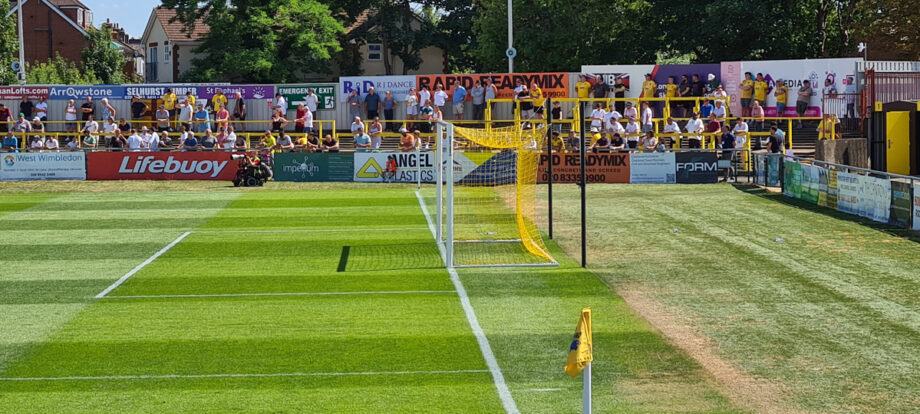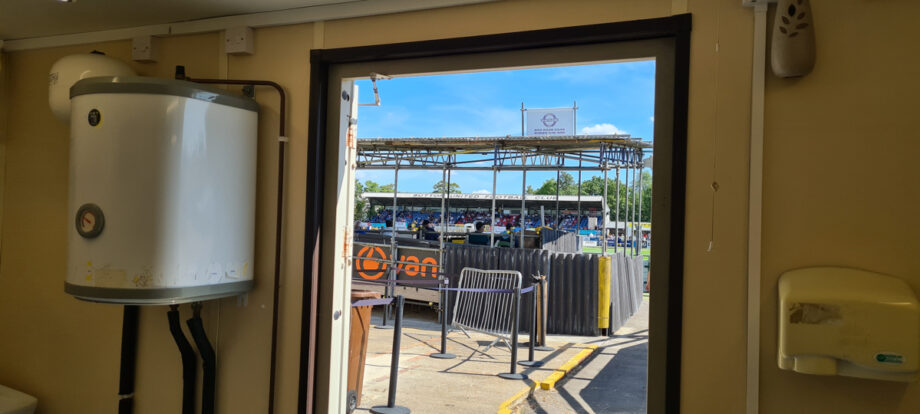 The aircon is a welcome relief from the heat and having bagged a pint, I head for the players bar to find it pretty quiet and with no other idiots in attendance already. So I pull up a stool and perch to pass the time. Soon after, Dirty Barry wanders in and orders a fruity cider which is his reward for his usual walk in from Ewell way. Sod that in this weather!! "You do know trains have aircon these days right?". We chit chat about our summers so far and Barry reveals that he's had a medical just this week where parts of him had been compared to that of an 18 year old. Which I think proves ladies and gents that Dogging does indeed keep you young. You can't argue with science! Soon after 4Days and Lil' Chris are in quickly followed by Indy and then Steve, SLO Loffers and Nic complete the gathering. Right, drink anyone?
As we natter and booze, the line ups are out and there's sadly no place for any of the talented Trialist brothers unlike recent weeks. Poor lads, they always seem to get a decent run early doors but never seem to get themselves a deal anywhere. Sad. Still, the naming of actual players means that signings are surely imminent or have been done as is the presence of a couple of new names too. The answer is soon provided via the Twitters when the club announces the arrival of winger Luke Gambin, forward Tope Fadhunsi and defender Matt Ridley. Interestingly, the first two are both Sutton boys, but came from Malta and Loughborough Uni respectively! Always nice to bring PROWS alumni back to the Republic. Right, I guess we should do this football thing then? But first, a liberal application of the old sunscreen.
House, Barden, Goodliffe, John, Beautyman, Randall, Eastrmond, Boldewijn, Milsom, Thomas, Kouassi SUBS: Hart, Rowe, Gambin, Fadahunsi, Dundas, Neufville, Ridley, Kizzi, Smith, Ogudenga, Kerbey
Despite the heat, the first 30 mins are a reasonable watch but then tails off a little towards the break. They start bright, but after 5 mins we get more into things and start to have more of the running. Randall's an early bright spark and Thomas up top is winning his fair share of headers. We probably should be in front early on as a ball low across the box finds Enzio back post, but a diving block by a defender just deflects it away. After this, we ask a few questions of the visitors, but their defence largely copes and sees off most threats ok, but they really lack any sort of bit elsewhere on the park. Brad House having to tip over a shot dead on the 45 is about their best effort. Apart from this, we're kept amused by the lino our side, Harry from the Notorious Yoof and the fact that the man in the middle is also a Sutton season ticket holder. Their 29 also comes in for some mild abuse for trying to blame his shit touch on fouls committed by the oppo.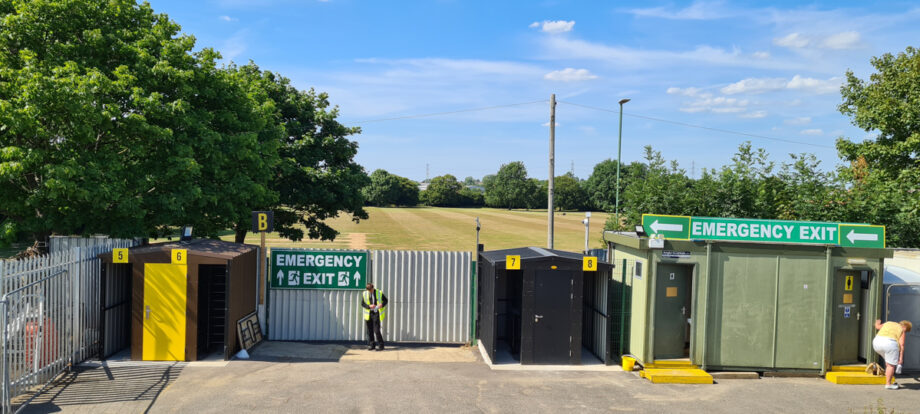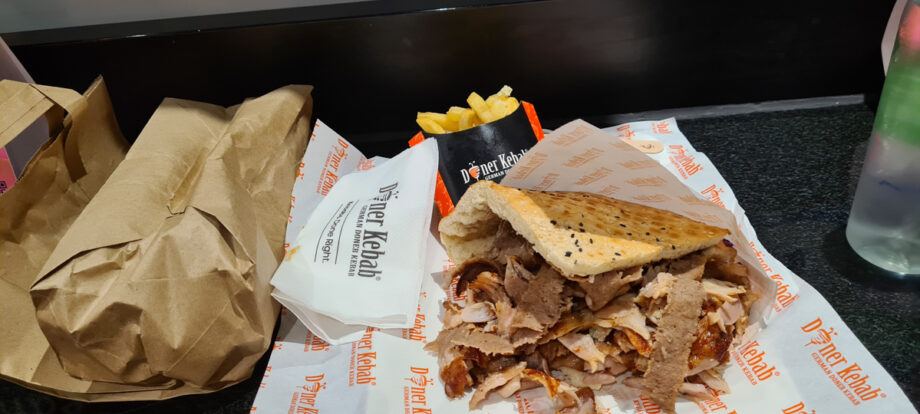 Second half Charlton come out a bit brighter and put us under some pressure early on, but about their best chance comes from a little cross from the corner of the box that one of their lads is soaring high to get his nut on, but he can only direct it across goal and wide of the far post. They get in behind a couple more times, but our defence stands strong and there's no real threat to Brad's goal. We're breifly distracted by a lady trying to grab a rather knackered looking white pigeon up on the back of the Curva. Yeah mate, we know how you feel! As the half wears on, we get back into it more and when the subs arrive after about 70 minutes, the injection of fresh legs and a bit of pace steps things up a notch. From here, we're well on top but can't quite force a winner. Ali Smith has a couple of snifters, one from range straight at the keeps and another closer in after a nice dart from Neufville and his ball inside is teed up by Tope, but again the keeps saves. Neufville probably has the best sighter, but his little dip inside on the run results in a shot that again gets a timely nick off a defender and takes it wide of the target.
Still, it's a decent workout and we head for the sanctuary of the bar and a pint somewhat pleased with the afternoon's efforts. Here we find the MBA locked up for a function, meaning we have to head in the old school route to the Players bar via the main entrance. A rare treat these days! Here the beers flow and then shortly after, Bobby and a couple of the others appear with some leftover pizza from the dressing rooms. Nice! You can't beat a bit of lukewarm leftover League 2 dressing room pizza. Naturally, its soon devoured by the fat pissheads around the table. Drinks flow and we're soon joined by Ipswich Lee and his eldest who've been to AFC to see the Tractor boys today and also Tatey, fresh from a bout of Daddy day care. From here, with serious hunger pangs starting, we decide to head into town and get some drinks and some grub at All Bar One. So I let Mrs Taz know to activate the Deliveroo so she can feed herself and not to wait for me and I hop into a cab with 4Days to drop Lil Chris back at his mansion and back into town for more.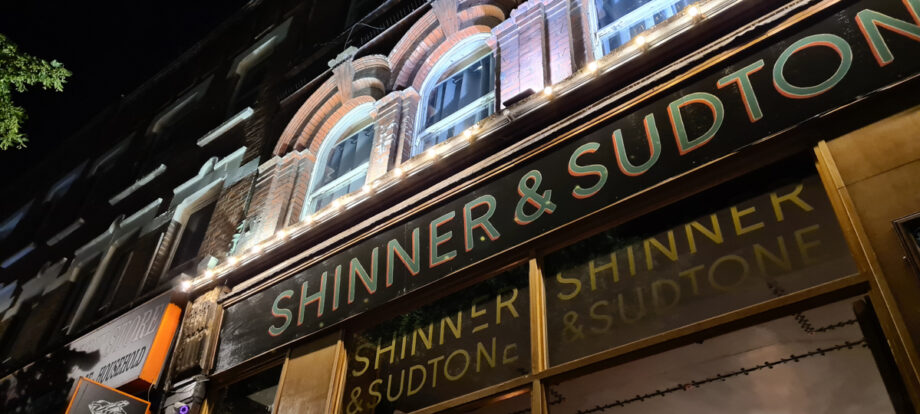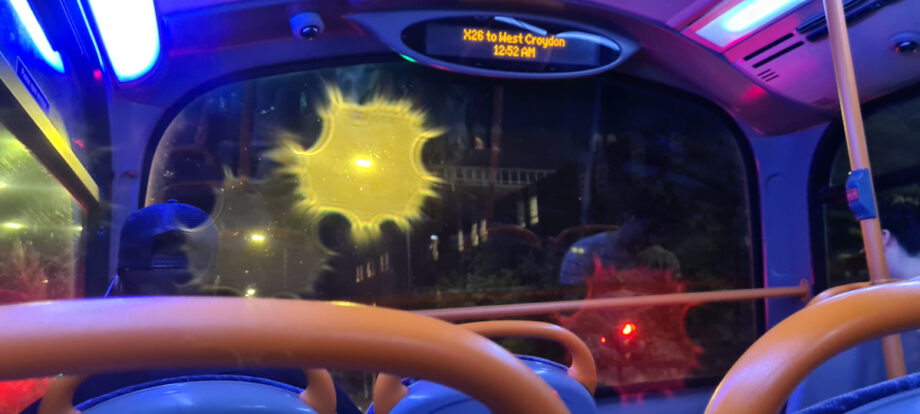 Sadly, All Bar is, like the MBA, also shut for a function this evening, so the others have decamped to the Shinners round the corner and before I settle in with everyone else, I head for some much needed soakage at the German Doner Kebab place just up the high street. It looks far too much when I get it, but naturally, it is soon hoovered up and getting to work dealing with the day's beer intake. We mooch about outside with drinks for a couple of hours chatting the usual nonsense before people start to feel the effects of the warm day and the intake and start to drift off. SLO Loffers heads for a Chicken burger round the corner where we weirdly run into some people who'd been at a party in the VP's back at Sutton earlier. Hello again! 4Days does the honours and walks Loffers home while I head the other way planning to get into an Uber friendly spot to order a cab when an X26 passes me and stops outside the Cop Shop. That'll do pig!!
Soon I'm home and trying to kick off my shoes without breaking anything and waking my beloved. Somehow I manage this and after a pint of water I'm crashed out on top of the duvet to begin the transformation into a ginger puddle of beer, kebab and sweat. Lowely image, I know.
Right, I'm handing you back over to the volunteers again for the last 2 before we go live on the 30th at home to Newport. So be nice and we'll see you when League 2 is back in a couple of weeks.
Taz