One of the things about finding ourselves in League 2 is all the new clubs we get to encounter. And in turn realise that we know absolutely bugger all about. Take today's oppo Walsall for example. Heard of 'em? Absolutely. Football League club innit! Couldn't tell you anything about the place though other than the ground's slap bang next to the M6 and Noddy Holder from Slade is from the area. Apart from that, I'm out. I have been for a solitary pint in the town though oddly enough, as we actually stopped off here on our 'Firkin Tour' of the Conference in that solitary season stay we had back at the start of the century.
Pub was called the the 'Flock & Firkin' if I recall correctly? So yeah, there you go, add that to the list of things I know about Walsall. Ground by the M6, Noddy Holder and what the Firkin pub used to be called. Bosh! Incidentally, you can actually read briefly about that trip HERE in the blog I did for Hednesford away that day. And yes, we have really been doing this load of old shit that long. You're welcome.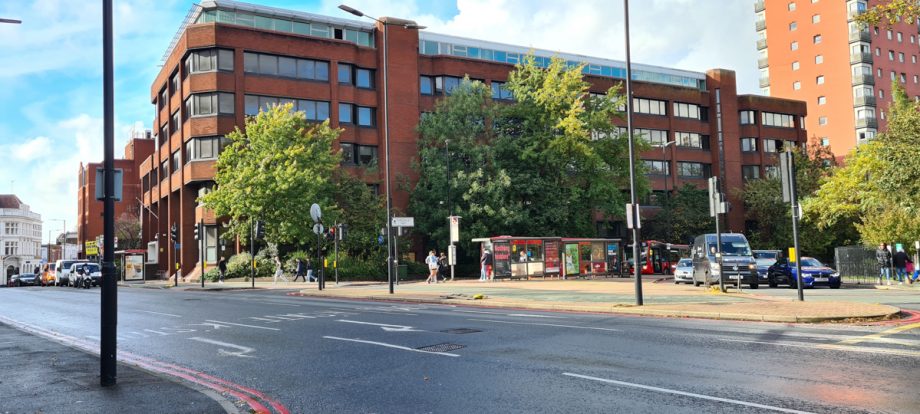 As we're back at GGL today, I'm left with the usual challenges that come with a home game. Firstly, getting my arse out of bed at a reasonable time and secondly finding something, anything, vaguely interesting\amusing to pad out this crap. But sadly dear reader, it's been a quiet week and I'm now on carer duty having inevitably given Mrs Taz my cold, so I'm just gonna have to wing it with a load of old shit. Oh and boy is she not impressed with me lovingly sharing the lurgy. We're talking proper dead man walking, probably get smothered in my sleep type stuff here. So, in trying to ensure I remain able to keep drawing breath in the near future, I'm up and buzzing about to ensure her ladyship has a comfortable afternoon whilst I bugger off out for the football. So this means lots of tea, blankets, a decent supply of over the counter medication to hand and Netflix logged in, all the essentials.
Because of this, time passes me by and it's just after 1pm that I'm finally stumbling out of HQ for the bus into town. With a few mins to burn until it shows, I decide to take a stroll down Croydon Road to Wallington Green as it's a nice day out and I've also got some tat store purchases to post out and there's a post box handily along the way. The bus arrives on time and I'm able to grab my favourite seat at the front on the top deck. Top stuff. I stick on some Motown and let some of their finest 1968 vintage releases further warm the soul via my lugholes as we gently trundle into Sutton. No doubt the football will fuck this all up later on, but until then, I'm a happy little hector.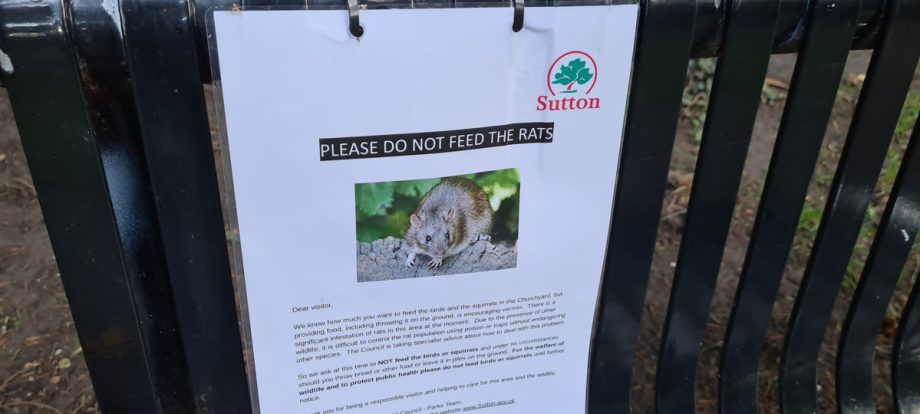 With my usual Greggs sorted, I start the stroll to the Republic. Checking my phone, I note that it'll be 2pm before I'm in the bar and with getting a pint in good time proving to be a challenge at GGL these days, I chance my arm with a cheeky message on the top secret, VIP only Whatsapp group thingy. "If anyone's going to the bar in the next few, get me a pint please!". Got to be worth a shot, although I'm fully expecting a stream of fuck off's when I next check. On the walk down, I note some charming "Don't feed the rats" signs in St Nicholas' church yard before West Sutton's number one paparazzi Paul Loughlin crosses my path. And having asked if he wanted to take my picture (politely refused, your loss sunshine) we chatter about life and the season so far on the remainder of the stroll to the ground. We hit the driveway and are greeted by Frakey on car park duty, well, Paul is, I get a sarky "Fucking hell, two games in a row Taz!" instead. I flick our historian the v's as a thank you for reminding me of the one fucking game I've missed this season and resolve to have a quiet word with his supervisor about his customer service skills once I'm pinted up.
Leaving Mr L to head off and polish his lenses ready to capture today's action, I head for the players bar and find a gaggle of idiots hanging about. Even better, Magnum PI's at the bar and not only that, he's bought me a pint! Always liked you mate. You're a scholar and a gentleman etc etc etc. The first beer goes down a treat, being the first one I've had since last Tuesday at the Swindon game and it also increases my confidence, slipping Deano a fiver to get me another as he's already in the growing queue at the bar. He reluctantly accepts, then finds another one thrust into his hand by Indiana Jones. Woah there mate, let's not take the piss eh? It's ok though as I smooth things over with our Aussie friend by reminding him I bought him a pizza after the Vale game the other week. And speaking of pizza, a hungry Magnum is saved by Nat arriving and letting him have the garlic bread she had to take to get a cheap lunch deal at Dominos.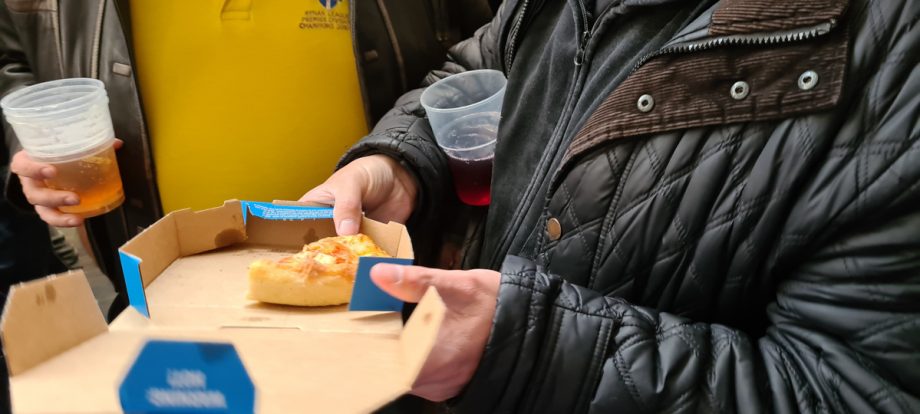 Rax appears and piles into the scrum for a Guinness, having travelled up from Tunbridge Wells today as he's staying with friends for the weekend. Luckily for him, he's planned ahead for the queues and made sure he had a couple of train cans on the way up to oil the gears in advance. Good work sir! He's less certain about his return trip after however, as this involves a 30 min wait at London Bridge and he's no idea about pubs around there. Well my friend, allow me to educate you on the matter!
With beer queues growing, it all becomes too much to bear for a professional pint puller like 4Days and he's soon behind the jump knocking out the bevvies and helping the lasses getting the punters served up with an all important pre-match livener. We'll keep saying it though, this needs sorting badly as once again lots of people sacked it off despite these efforts and reports are that the Gander was once more rammed to the gills up the road. We must be losing fortunes over the bar. I catch up with some old friends I've not seen in a little while and then have to keep a close eye on Lee who's just seen some geezer walk in wearing a Norwich coat and is giving him some Tractor Boy evils. Steady sunshine, steady! Before long though, kick off is upon us and it's time to head on out for the game.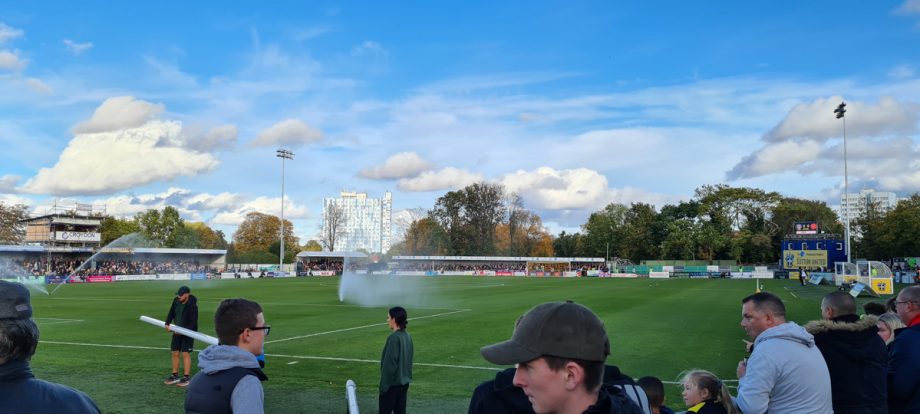 As I leave the bar, I find Dukey and his in laws and not having seen him inside enquire as to whether he'd just arrived. "Yeah, fuck queueing. We just got a couple of cans and had 'em on the walk down!". In the ground, the Curva has had some additional improvements made during the week, with a new row of crush barriers installed about halfway up. This in itself isn't too surprising given the crowds we're now getting and the number of steps on this terrace, what is surprising however is that we've managed to find some bloody steel to get the work done! The stuff's in such short supply at the moment, we've heard the new stand for the away end probably won't be done until January now!
Just before the off, a rather rough looking Greek arrives, mumbling something incoherent. It turns out that a night out in Clapham the previous evening had unravelled quite spectacularly and he'd wound up in Infernos until chucking out time at 4am. Nice. What makes his hungover pain all the worse is that Mr X had predicted such an outcome in the car on the way back from Colchester, despite Greek's protests and denials to the contrary. I'll you this, being massively hungover is one thing, but proving Mr X right and the associated smugness that comes with it? It doesn't bear thinking about.
Bouzanis, Wyatt, Rowe, Goodliffe, Kizzi, Ajiboye, Randall, Smith, Milsom, Bugiel, Olaofe. SUBS: House, Wilson, Korboa, Sho-Silva, Boldewijn, Davis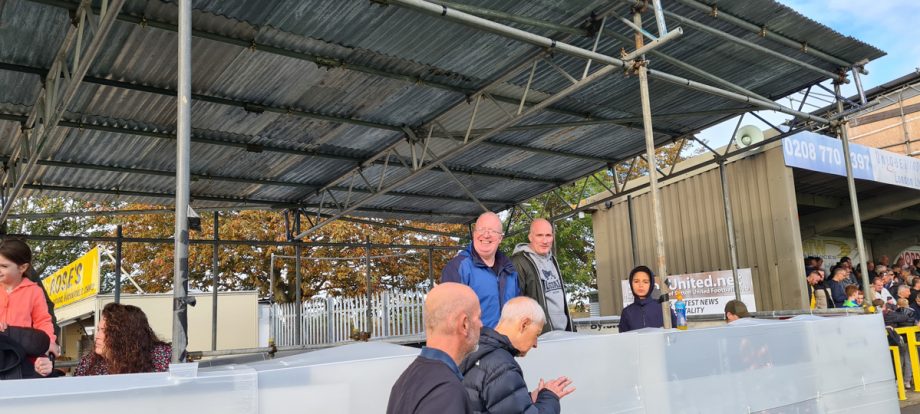 With the midweek win at Colchester on the board, the lads have stopped a little mini run of bad results and start brightly here. But the game's not at an huge tempo and the visitors seem happy to sit in and just hit on the counter. We really should make them pay for letting us have so much ball, but again final ball from us isn't good enough or we don't take chances when they come our way. Ali pulls one wide from an early cross from Dave, Ben has a header near post blocked a yard out at the far post and Kizzi nutting a deep ball to the back stick back across lacks many yellow shirts really attacking it. The best of the bunch though is Randall breaking from a Walsall set piece, then slipping in Tanto on the overlap, but his shot low across the target just clips the foot of the post and out for a goal kick. They meanwhile mostly look to get their 11 in behind with balls between the centre backs, however after a couple of sniffs early doors, Ben and Coby have this sorted and they're largely anonymous in an attacking sense. Regardless, we go in goalless at the break but with the weakest oppo we've probably seen this season facing us, surely a strong second half gets us the points here.
At the break, I go looking for big Malc to sort out a little nit of contraband I have for him, but he's nowhere to be found, so I instead head over to the new disabled section on the site of the old Shoebox to take the piss out of Dr Bell who's in the house today and lording it up on there following his recent hip op. Sadly though he's not prepared to share any of his morphine pills with the rest of the gang, the selfish bastard. Back on the Curva, Mr X takes the opportunity to dole out the Hayes cup tie tickets for next weekend like some pound shop Stan Flashman. With the teams once more out on the pitch, that hoped for second half surge from Sutton just doesn't really materialise and if anything we don't even look as lively as we did before the break. The game's pretty stop start and there's not a lot of quality on show from either side either. We still look the most likely to break the deadlock, but again final ball just isn't there for us and then with about 25 left, we give away a stupid free-kick about 20 yards out and their lad whips it low round the wall and beats Deano at his near post. 0-1. Fucksticks.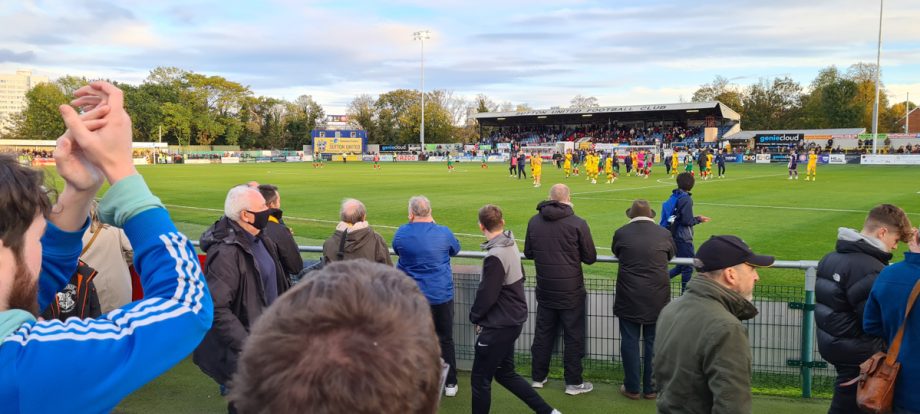 The goal livens up the visitors a touch and there's a couple of minutes where we look a bit lost and a second might follow. We get a grip however and go looking for an equaliser. Dave has the best chance, not long after the goal with a direct run that has a bit of luck involved as the ball runs for him at one point, but being forced wide he's leaning back when the trigger is pulled and the shot kisses the bar on it's way over. We keep pressing, but never quite convince. Coby rattles a fierce drive not far wide after a corner's cleared and Enzio, on for Randall, fires what is our first real shot on target with 5 left but it's straight at the keeper. There's other moments with late set pieces, but people seem reluctant to stick a boot through it rather than try to tee someone else up and in the end, the final whistle blows with us camped in their half but leaving you with a feeling we could still be out there now as I write and not have scored.
Back in the bar a beer is obtained surprisingly quickly, mainly as the main back one isn't open to us due to a function and most people haven't bothered (can't think why!) with the much smaller players bar. The refreshment is welcome, except for a still massively hungover Greek sits and stares at his pint of dark fruits, probably hoping it'll evaporate rather than him have to drink it. A couple of pints are sunk, the Strikers are Key draw is done, with the Strikers ball ironically being pulled out and ex-striker Mickey Joyce opening the safe to over a grand in cash. Fucks sake! Time is once more against me though and having sorted a round out for the remaining herberts, I bid my farewells and head for West Sutton International and a rattler back to the Badlands.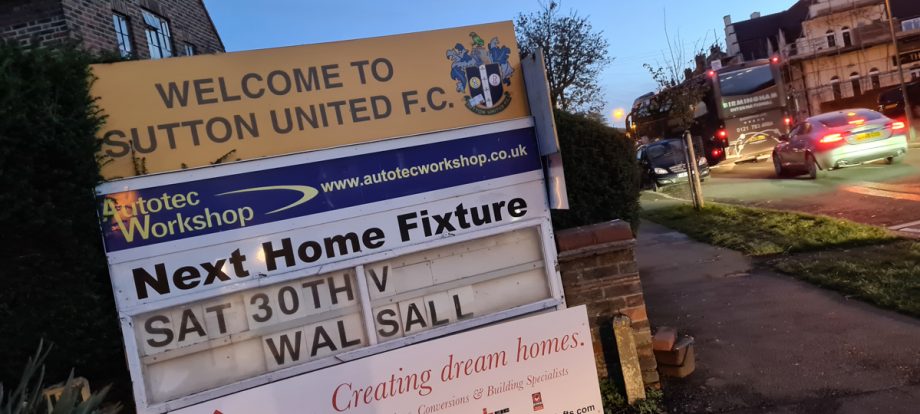 Once on enemy territory, I pop into Sainos on the way home and grab some odds and sods before hopping on a well timed 407 back to HQ to make dinner for the still poorly and really not that impressed with me Mrs Taz. Once more, I turn to Motown to try & lighten the mood a touch and regain some of that sunnier disposition from earlier on as I make the short ride home. This time I go for the '67 playlist as it's the label in it's prime and I'm almost certain to land on a banger around there. The result? The Contours "It's So Hard Being A Loser".
Oh yeah, cosmic. Just the ticket that, thanks a fucking bunch lads.
Taz