Now, I think it's fair to say that we've been doing this Sutton United thing for a good while now. In fact, it's been more than 35 years in my own case and yes, I am well aware I should probably grow up and get a life, thanks. But in that time, we've seen a few things. Many highs, a fair few lows, great victories, some crushing defeats and been to a fair few places we'd really rather forget for various reasons. However, despite all this, we're not sure we've ever come across or experienced a season quite as odd as 2019/2020 was.
Anyhow, we should probably start at the beginning. So, are you sitting comfortably? Then I'll begin….at the beginning. Like I said I would….
PROLOGUE
With the 11 year Paul Doswell era over before the previous season had farted to its eventually pretty dismal end, all the immediate post-season chat was of course directed towards the 64 million dollar question. "So who's next then?". The club, gawd love 'em, didn't hang about to be fair and by the 1st day of May, they'd made their minds up and chosen Sutton United's new manager. That man? Matt Gray.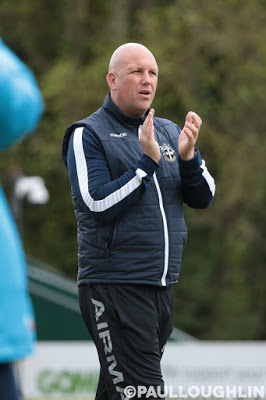 Oh, hello again!
With post season already well underway, Matt wastes no time in setting to work. Within 48 hours, the gaffer has advised Nicky Bailey, Aswad Thomas, Dean Beckwith, Brett Williams and Ross Worner that their deals will not be renewed, meanwhile he lists Darren McQueen, James Dobson, Josh Taylor & Jonah Ayunga as available for transfer. Now to be honest, Becks & Williams we're not that surprised by. Bailey however, just a bit. Also we reckoned the likes of Dobson would at least get a pre-season to see what he had. Oh well, guess we need some new bodies! As it is, most of the released faces find homes elsewhere. Havant mainly. Beckwith, Worner and Ayunga are soon heading for nearly-Portsmouth, the latter interestingly signed as a 'free agent', according to their press release, despite being on the transfer list at GGL. Erm? Still, no panic, as JC signs a new deal and we once more, for the god knows how many'th time, welcome back the legend that is Dundo, who'll mainly be our fitness coach but will of course fill in from the bench when required. So, if nowt else, at least the pre-match tunes in the dressing room are in good hands and we'll have someone leading the charge to the bar from the dressing room post match. A solid base, I think you'll agree.
A couple of days later, as we wait to fly out for a post season piss up and some football in Alicante, another Havant recruit is announced. Roarie Deacon has turned down a deal at GGL and is also following our old gaffer down a league. At this point, we just roll our eyes, mutter stuff about 'putting the band back together' and just get drunk in Spain.
We have to wait a good 10 days or so before we see any movement in the opposite direction, but before the month is out, Matt unveils young winger David Ajiboye from Worthing, quickly followed a couple of days later by striker Omar Bugiel from Bromley, a big lad Dos had tried to lure from, yes, Worthing a couple of years back but who'd signed for FGR instead. Darren McQueen is next to make room and head on out the door, somewhat unsurprisingly joining Dartford permanently after spending the end of last season on loan there. Again, despite being transfer listed, no fee is mentioned. John Barden is next to commit, signing on for another year and just as we're balancing it up, Gime Toure is next to leave, buggering off up to Hartlepool of all places. Christ, even the ones we seemingly wanted are leaving! Dobson then exits, getting a gig at fellow NL members Dagenham. And finally with fixtures on the horizon, Matt adds a familiar face in ex-U's skipper Jason Goodliffe as his assistant before we round out June with another departure to, where else, but Havant! Josh Taylor the latest to head down the A3 and hook up with that bloke who used to manage us. Oh, you know, whats-his-face. No? Ah, never mind. Not important.
First goal of Pre-Season. Ajiboye @ Slough
Jarvis at the double. PSF @Tonbridge
Taking registration….
Right, time to stop messing about. Let's get it on.
The hectic opening salvo of eight matches in 28 days has tested our new squad, but we've not done too badly. Our 10 points and 13th place could have been better, but then again, it also could have been far worse. It's at least a half decent little base for Matt to work from. Onto September!
So, September yields just the five points in the league and this in turn sees us slide down to a more bum clenching 19th position. Much like last season, our issues seem to be seeing out games when we should do and not scoring enough, which in turn usually leads to draws rather than wins. Still, we've only had the one desmond so far, so it could be worse. The month ends with a second Meet the Manager do announced for the 24th of October, which if results don't improve a touch, might prove a touch less welcoming than the first one!