Ok, it's been a while since we've seen a Desmond round these parts. Think it was back in mid-August when we welcomed one of those Northern teams who showed us how to exactly take a set-piece not once but twice in a row as we shipped in two simple goals to the powerhouses that are Chorley. Of course it was expected as Chorley were to rise up and up through the table. Or not.
Anyway, with their win against Dover on Tuesday putting them seven points clear at the top of the table and stopping a run of form that had seen them only pick up one win in five matches, Barrow fans could now dream of returning back to league football once again. Who would've thought that it's been over half a century since they were voted out for Hereford no less. And that all ended well didn't it?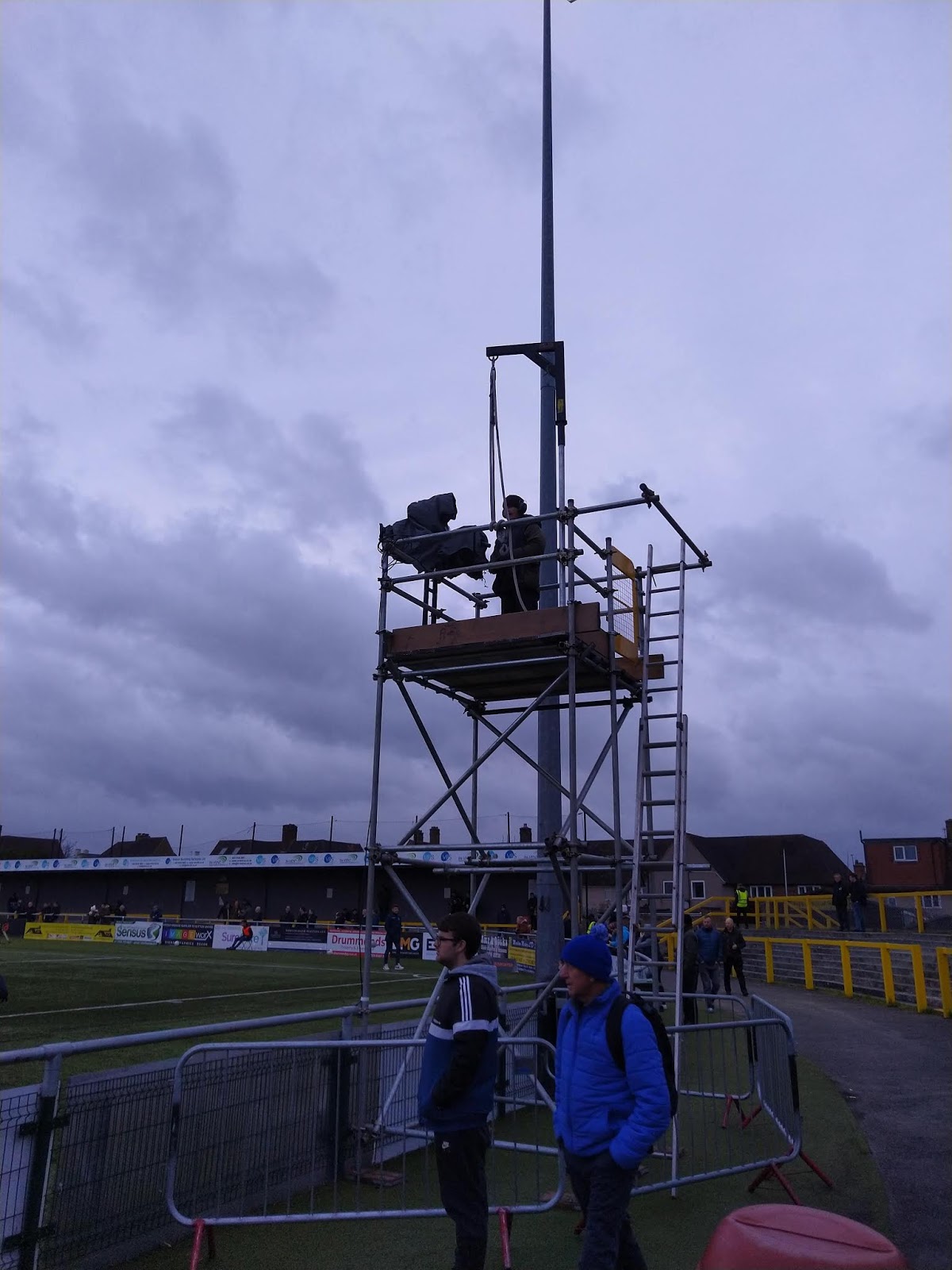 Bet it's windy up there…
For this match, the bigwigs at the GPO BT had decided that they need to show the modern wonder that is the artificial surface at Gander Green Lane to the world once again. But lets face it, non-league football has about as much excitement for your average punter as a Verne Troyer sex tape. This also meant that the kick-off had been delayed to early evening. A time most relished by The Duchess as this meant that my Saturday daytime could be dedicated to her instead of being spent down the pub getting oiled. Still at least I managed to swerve a visit to the three hour maze that is fuckin' IKEA.
Meeting Dr Bell in 'Spoons at three, we have several jars before we're joined by BT Pete who'd scarped away from Stamford Bridge after seeing his boys take three points. With the Jocks egg-chasing on the telly, our conversation moved from looking at the football scores, at one point I think Sutton were down to 17th in the table, to talking about Dr Bell's illustrious career of when he used to race greyhounds. All about Ron Bar apparently. That and a fella he used to know who would "Jump over his own granny if he could". Different times obviously.
The time would come when we would have to make tracks towards the ground. Bumping into some weird fella who asked if we knew what was the shortest way to get to the ground from Carshalton, train to West Sutton surely? I'm then obviously frisked down before I enter the ground. Much to the amusement of every one else.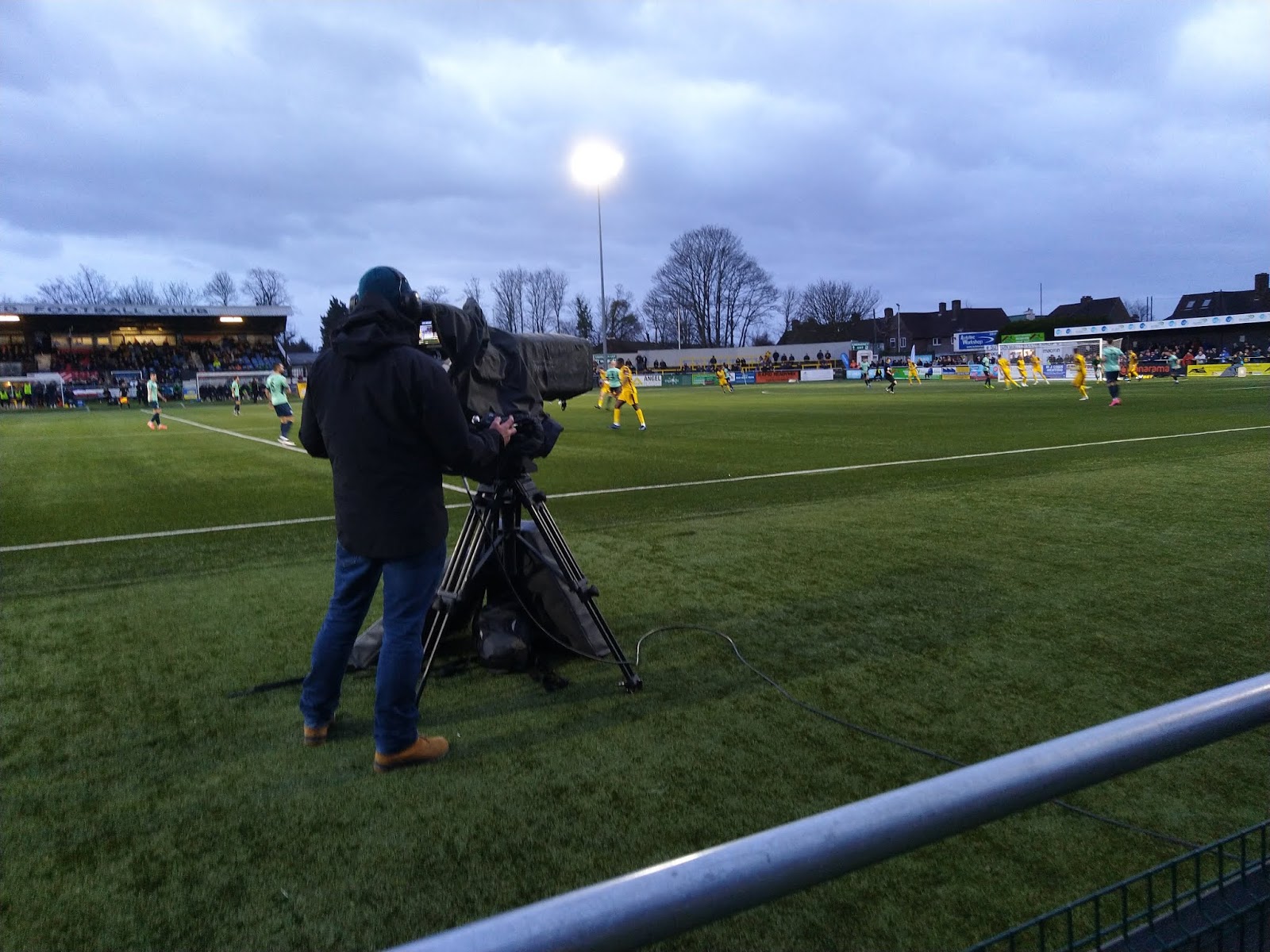 Live on the box…
Tzanev, Barden, Goodliffe, John, Davis, Bugiel, Beautyman, Ajiboye, Randall, Wyatt, Olaofe. Bench Warmers: Rowe, Dundas, Kealy, Milsom, Reid.
The wind was to have a very large effect on the match as we took our places behind the goal at The Rec End. It seemed to come down towards us and head off towards the corner flag. I'm always amazed that even at this level, players never seem to get accustomed to not pumping it down the pitch with the wind behind them. We at Sunday league level back in the day managed to cater for it after all.
Midway through the half, Barrow had the ball in the back of the Sutton goal but it was given offside luckily. That might've been a let off for Sutton but minutes later we're one down as Barrow take the lead. Davis wouldn't last the half as he limps off to be replaced with Milsom. Not long after that and things get worse as Barrow get a second after some very suspect defending giving way to a simple tap in. Oh Bollocks! Not good at all.
Things are not looking good for Sutton as Barrow continue to run the show with some good cross field football. I'd already moved inside for the half time round when Beautyman received the ball just outside the box. A simple back heel flummoxed the defender and Harry is clean through on goal. The keeper tries to narrow the angle but H slots the ball home right at the death to give us a lifeline. 2-1! Phew, we needed that because we weren't closing Barrow down at all. The amount of times they could easily play it short out from the back under little pressure was frustrating to watch at times.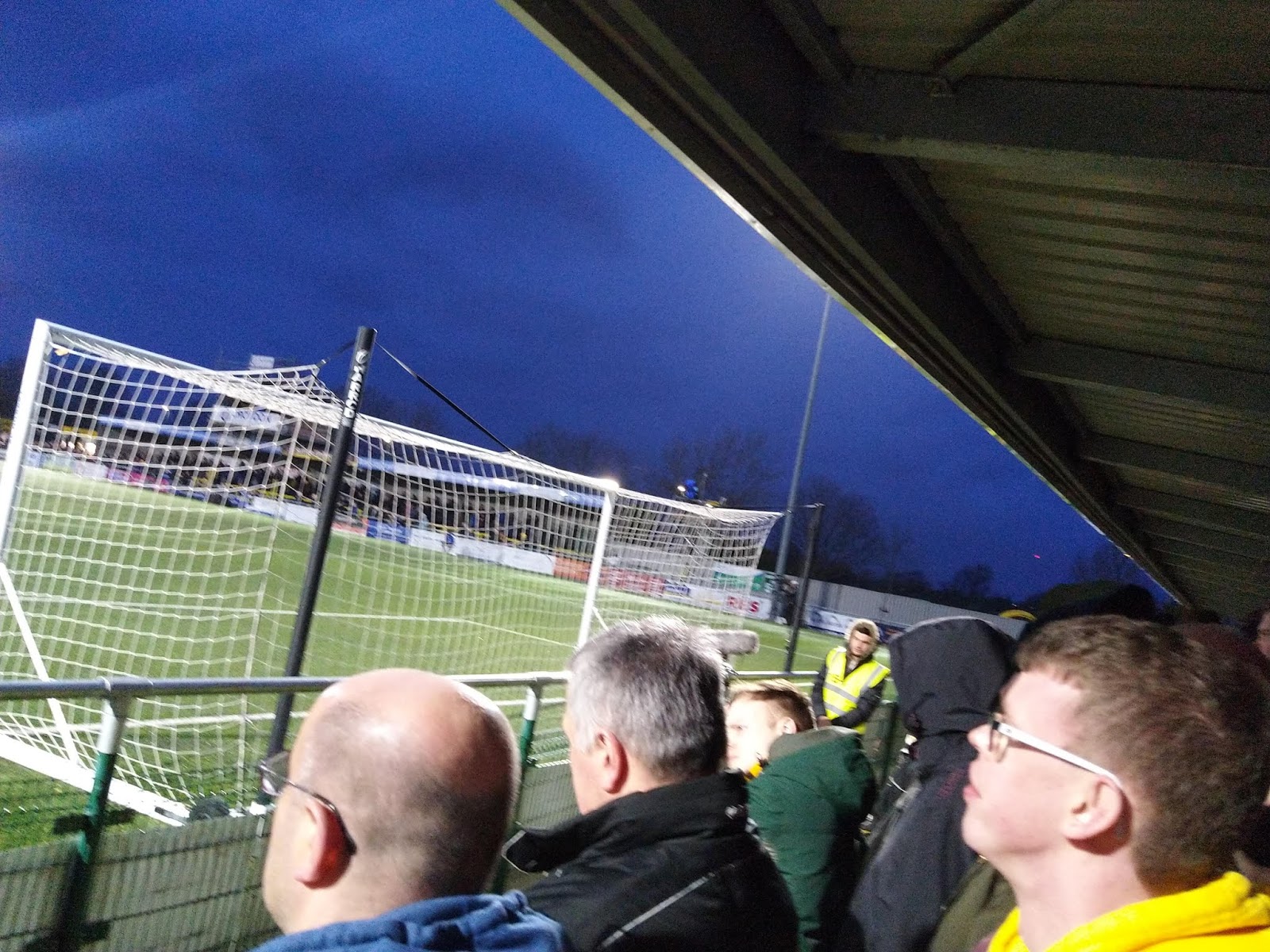 Concerned looks…
Buying the halftime round, and I realise that the club are now doing Strongbow Dark Fruits on tap. A drink of choice for some of our more serious cider drinkers. Also word had got round that I was buying because even Taz popped his head in for a drink. Cheeky bugger! What also had gone around was Mr X very interesting story about his plumbing issues. Bathroom plumbing that is, not his own. Well I hope it wasn't his own because that would mean his comment of "leaking trough the ceiling" taking on a whole new meaning.
Have a word…
Second Half and we take our places on the Shoebox. Within minutes, and with not everyone yet out of the bar, Sutton had a half chance. Randall crossed the ball in that just missed Olaofe. Ajiboye comes in at the far post and gets his foot to the ball but his attempt comes off the post. Sutton continued to put on the pressure on the Barrow goal. Olaofe would have another effort soon after but his header goes over.
After the hour mark and Olaofe chases after a through ball, with a possible handball on the way through, he gets into the box. Deciding not to shoot he tries to play it round the keeper, only to be brought down by a defender. Penalty! Beautyman steps up and slams the ball home. 2-2! The game settles down a bit as both teams are trying to use the wind (or lack of it) to their own advantage.
With ten minutes to go, Dundas is brought on for Bugiel and shortly after Olaofe is subbed for Kenaly. Sutton continued to put on some pressure as we have several attempts in the final moments. John would have a good shot that was tipped over and Dundas would see a header that as probably headed down too hard into the ground that the keeper fumbled with before it comes off the bar and over.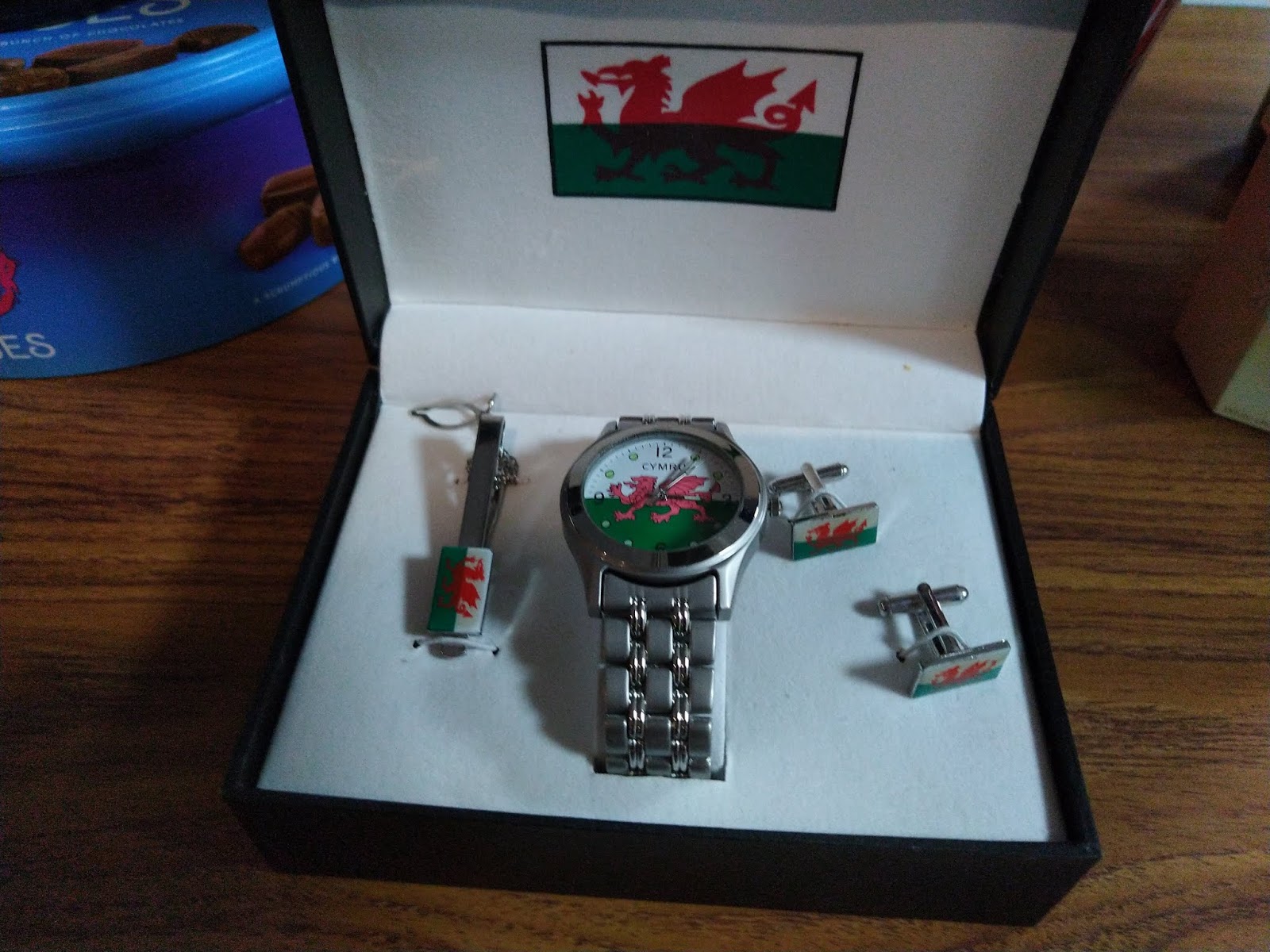 Eyes on the Prize…
After the match and the usual duties are undertaken by us. In the bar and we are able to watch the highlights of the match whilst BT keep poor old Matt out on the touchline nattering for ages. Not a good first half, but miles better in the second. Although we're only three points out of the relegation zone, Bury situation depending, there still plenty of matches left for us just to make sure we're safe. And looking at the bottom three, it would probably take a proper disaster for us to replace any of that lot.
A quick couple of jars are consumed before most of us head next door to another Sutton United Race Night. It might've been successful for the Club, it fuckin' wasn't for me as I lost on every race. I think one of my horses is still yet to come in. I didn't even win anything on the raffle. Dr Bell did though. A £20 voucher for a Chinese in Stonecot Hill. Oh the glamour! His good lady will be dead chuffed with that at least.
We now move on to a local trip to Bromley, who've recently got stuck into a right mare of form of late. It's one win in seven or something shit like that, so expect them to nick a late winner in another drab affair as the away support are kept out in the open down the side of the Hayes Lane pitch. But we'll save that for the next blog. Enjoy!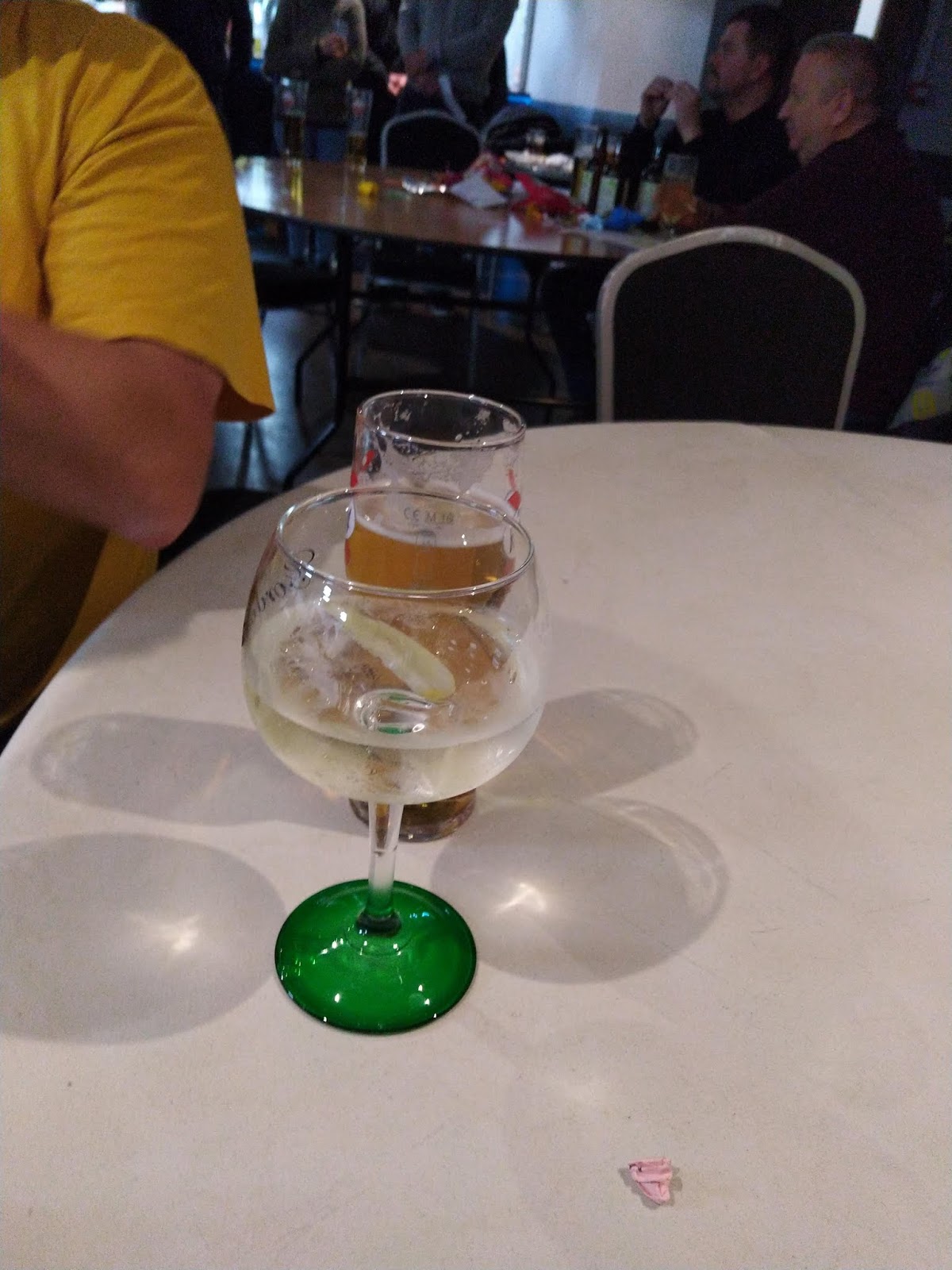 They love a Gay Gin Glass…
Duke
Att.