Here's how it cracks along at the workers' collective you know and love as Gandermomium. Generally, about once a month, the Editor in Chief will get in a panic in the post-match club bar as he realises no one is booked in to file copy for a number of looming games and begins the hunt for a "volunteer". And it is at this point I do what all older fellas who have been round the block a few times do. I cop a fucking deaf 'un don't I? Fylde away? What? Sorry mate, about half past seven I think, bloody noisy in here isn't it?
And so it is that as the elder statesman of the gang I pretty much get to choose what gigs I'm prepared to do as I luxuriate in a lovely warm Radox bath with a nice glass of port while the soothing sounds of Matt Monroe drift in from the radiogram in the next room. Occasionally my Princess, the ever grateful Mrs Totts, will waft in on a cloud of rum fumes to check I haven't drowned and to spoon feed me a tasty morsel of Angel Delight or some other special treat she's spent the afternoon preparing to please her man . You get the picture.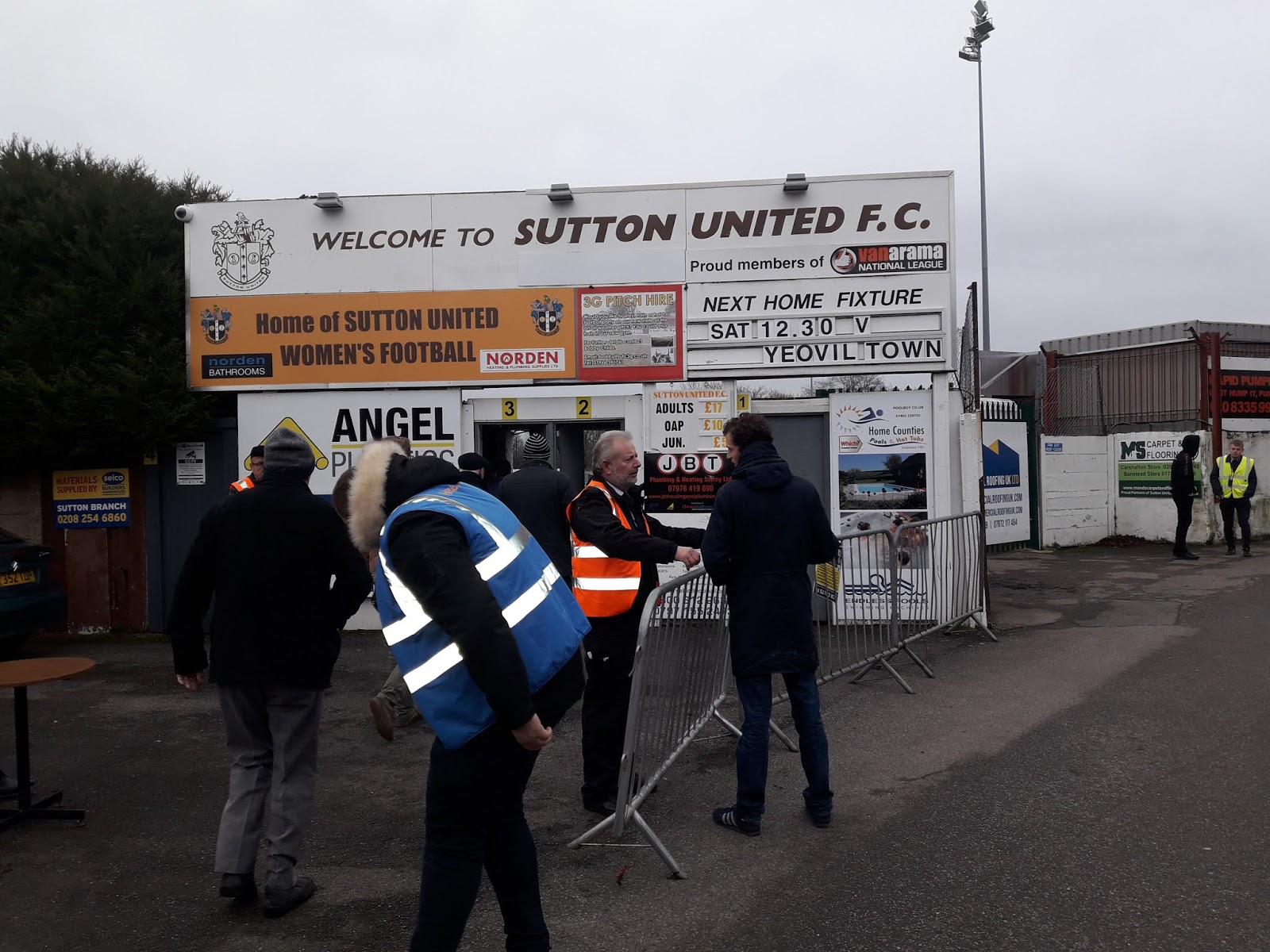 Game day
Anyway, as a consequence of this agreed protocol when Yeovil at home started to bob about on the horizon I thought I'm having some of that me old Chinchillas as it offers up an expansive vista of opportunities to pontificate on some of my favourite subjects – Sutton United's glorious history, the protection racket that was re-election to the old Football League and an unsung post-war sporting giant my old man happened to believe was a genius. And possibly even a bit of a match report thrown into the deal as a Brucie Bonus.
But let's start by having a quick look at Sutton's recent form as we went into this game. Just a few weeks ago there were lunatics openly suggesting on the nut house that is the unofficial fans forum that not only should we sack the gaffer and hire in persons unknown as our saviours but that relegation was pretty much a given. Nurse! Bring me the large fucking syringe please!
Oddly, after the recent run of games which has seen us imperious in every department while we racked up the points that have pulled us clear of the relegation zone, the keyboard warriors have gone quiet and presumably returned to spouting nonsense on other subjects that they know fuck all about as Matt, Ben, Micky and the board have got on with the job in hand. Are we out of the woods yet, course not, this was always going to be a tough season, but fuck me the last few games have been a laugh and a half.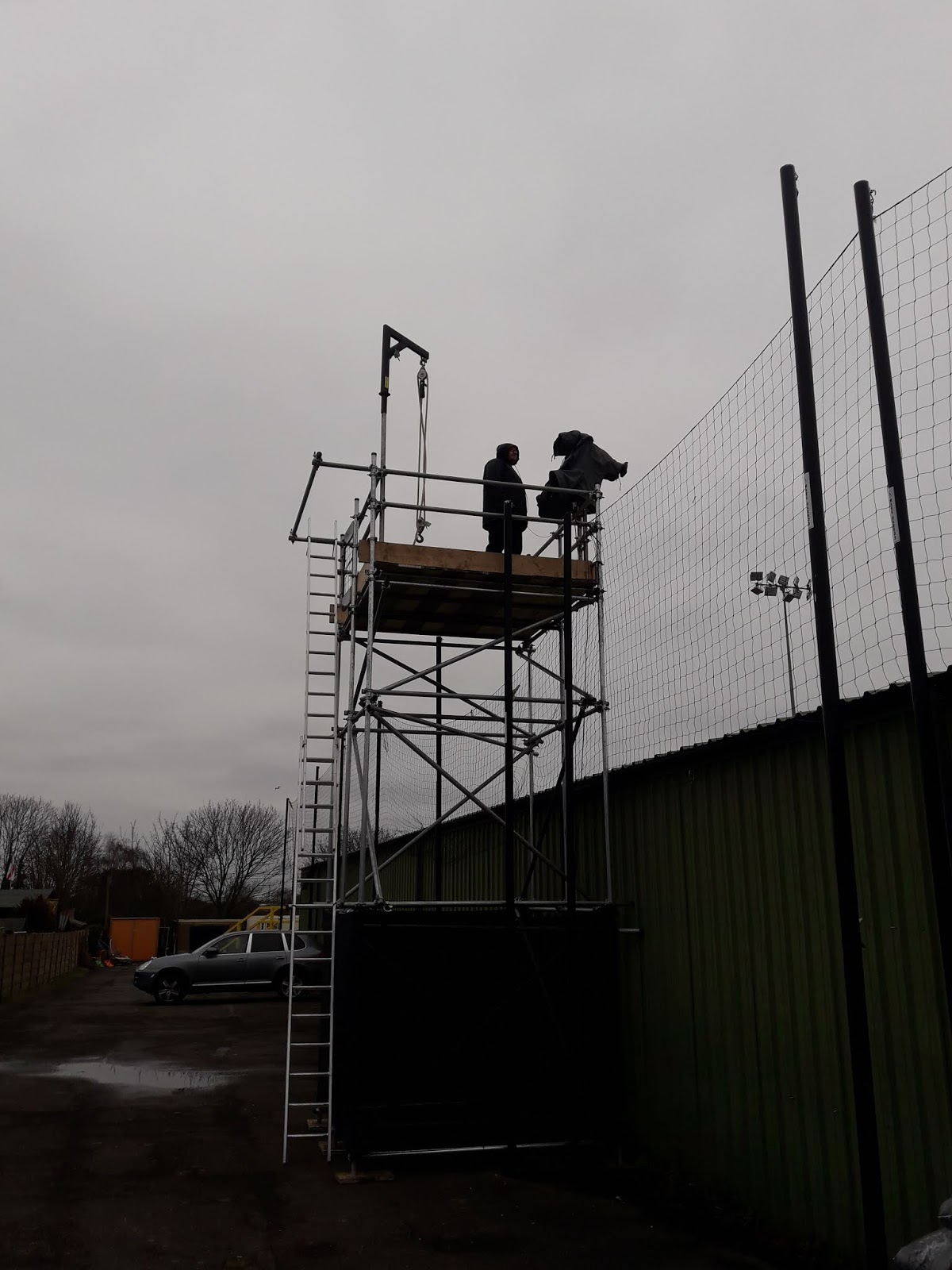 Telly tower!
Which brings me neatly on to today's visitors who travelled from the West Country to West Sutton on a roll of their own, posing a massive test for our stretched resources and looking like real contenders for the Great Escape from The Bastard League. I'm pleased for them in some ways because unlike a few of the ex League clubs who strut and preen amongst us with a sense of entitlement Yeovil are more like time-served apprentices who have done the football life the hard way, been up and down like a brasses briefs and generally just got on with it. I respect shit like that. Well, apart from a few of their younger mob who arrived well refreshed after a morning on the old wassname and whose "we are top of the league" bravado would shortly be rammed back down their throats.
No, bollocks am I going soft, as match day looms of course I want us to hand their arses to em on a tin foil platter with some turkey giblet leftovers and we know this is the toughest of tests in the rammed out Christmas programme. See, what I'm getting at is that few clubs have been historically as comprehensively fucked over by the football establishment as Yeovil. This means delving back into the same whisky fumes, smoke filled rooms and stench of bribes and corruption that I have dragged you through before but stay with me and let me explain one more time.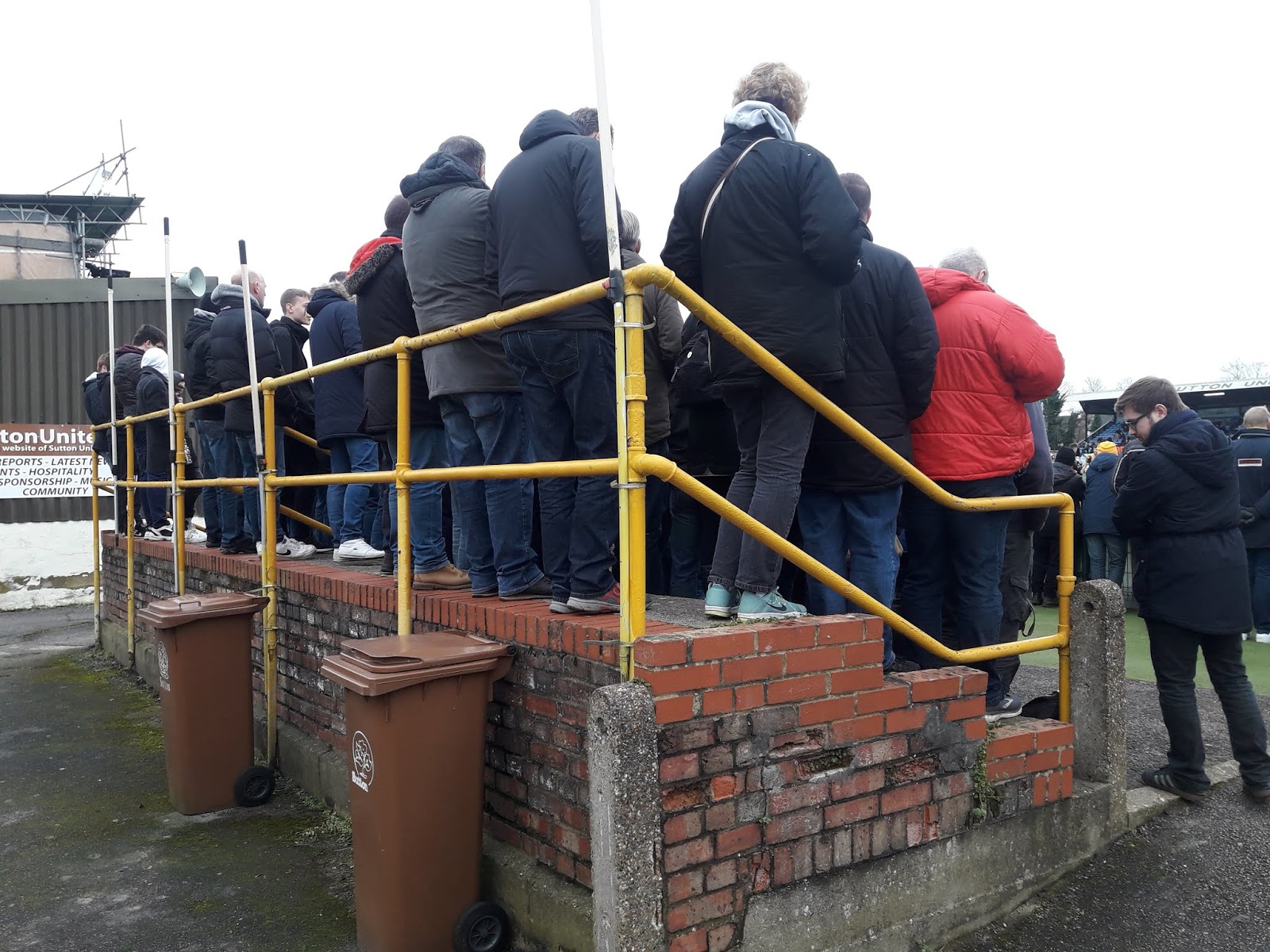 Busy 'box on the Box…
No club, other than Wigan, applied more times for election to the Football League than Yeovil under the old gloriously bent system. Pretty much every year from the end of the war until reorganisation and the introduction of automatic promotion the club secretary would haul out the typewriter, load up the application forms and the triple carbon paper and fire off the paperwork to Lancaster Gate. And every single year they would get fucked off. Their most common score? Zero votes, while absolute basket case clubs would get the fix and the bungs in and hoover up forty or so crosses on the ballot paper. This was extraordinary and admirable persistence in the face of a footballing world that clearly didn't give a shit. An absolute triumph of hope against experience.
The closest Yeovil came was in the early seventies when they got into double figures and in 1976, the year that punk rock broke through, they came within three votes of taking out perennial no hopers Workington only to see Wimbledon leap frog them into the league against the same opposition twelve months later when the rules were changed and general applications – including from Yeovil – were ruled out. Even worse for our friends from the West Country, Wigan eventually got in on a tie break vote with Southport in 78 after actually threatening to FUCK OFF AND JOIN THE SCOTTISH LEAGUE, leaving Yeovil with the record of the most unsuccessful league applicants in British footballing history. I think its one they can be proud of as they clearly never sunk to the sordid depths of threats, corruption and general whoring yourselves out to the establishment that was expected by the men at the top. Fair play.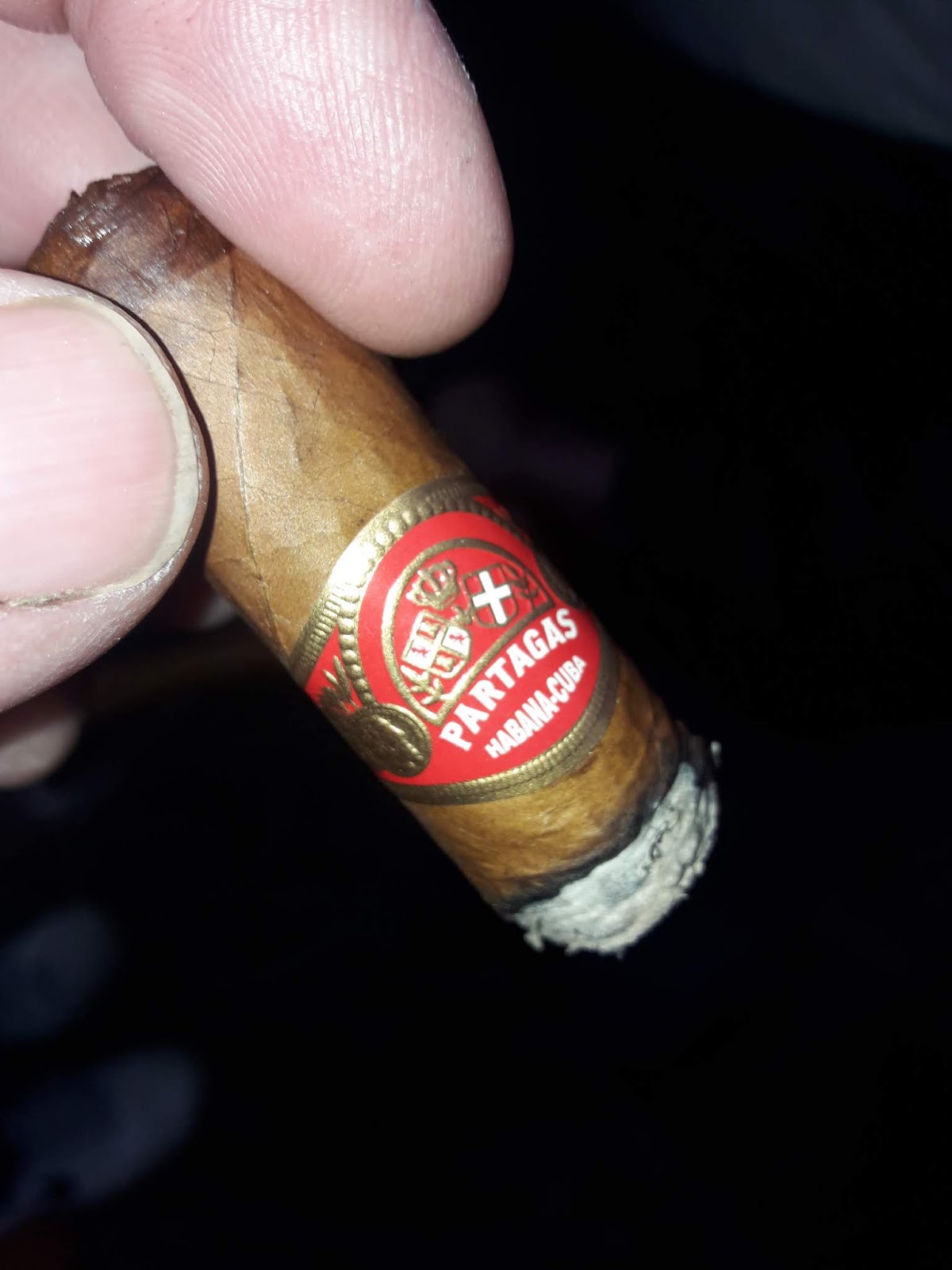 Lah de fuckin' dah.
Eventually, Yeovil reached their Holy Grail of the fourth tier in 2003 after nearly sixty years of trying, securing promotion from the conference by a whacking distance and made it as far as the Championship before hitting the skids and tumbling back into the non league game this term where we are able to renew acquaintances with a side we famously burnt off in the old Vauxhall Opel League in the 85/86 season which saw over five thousand in at Huish for the away game. Yeovil won that night but we won the league with Alan Pardew and other big names playing for the Glover's left trailing in our wake. Great days indeed.
Oh yeah, the unsung legend? Alec Stock. A tank captain in the push into France after D Day he turned out as player manager for Yeovil after the war despite having a leg and arse full of shrapnel and guided them through a massively high profile FA Cup run before managing, amongst others, Orient and QPR where he fell out with owner Jim Gregory and basically denounced him as a fucking crook, not surprising the way Gregory stitched him up despite Alec lifting the ungrateful bastards to the upper levels of the game, discovering Rodney Marsh on the way. Stocks final major achievement was at Fulham, my dads team, where he guided them to the '75 FA Cup final against West Ham. My old man loved him, said he was a proper bloke. Paul Whitehouse later confirmed his Fast Show character Ron Manager was based on Alec Stock. RIP boss.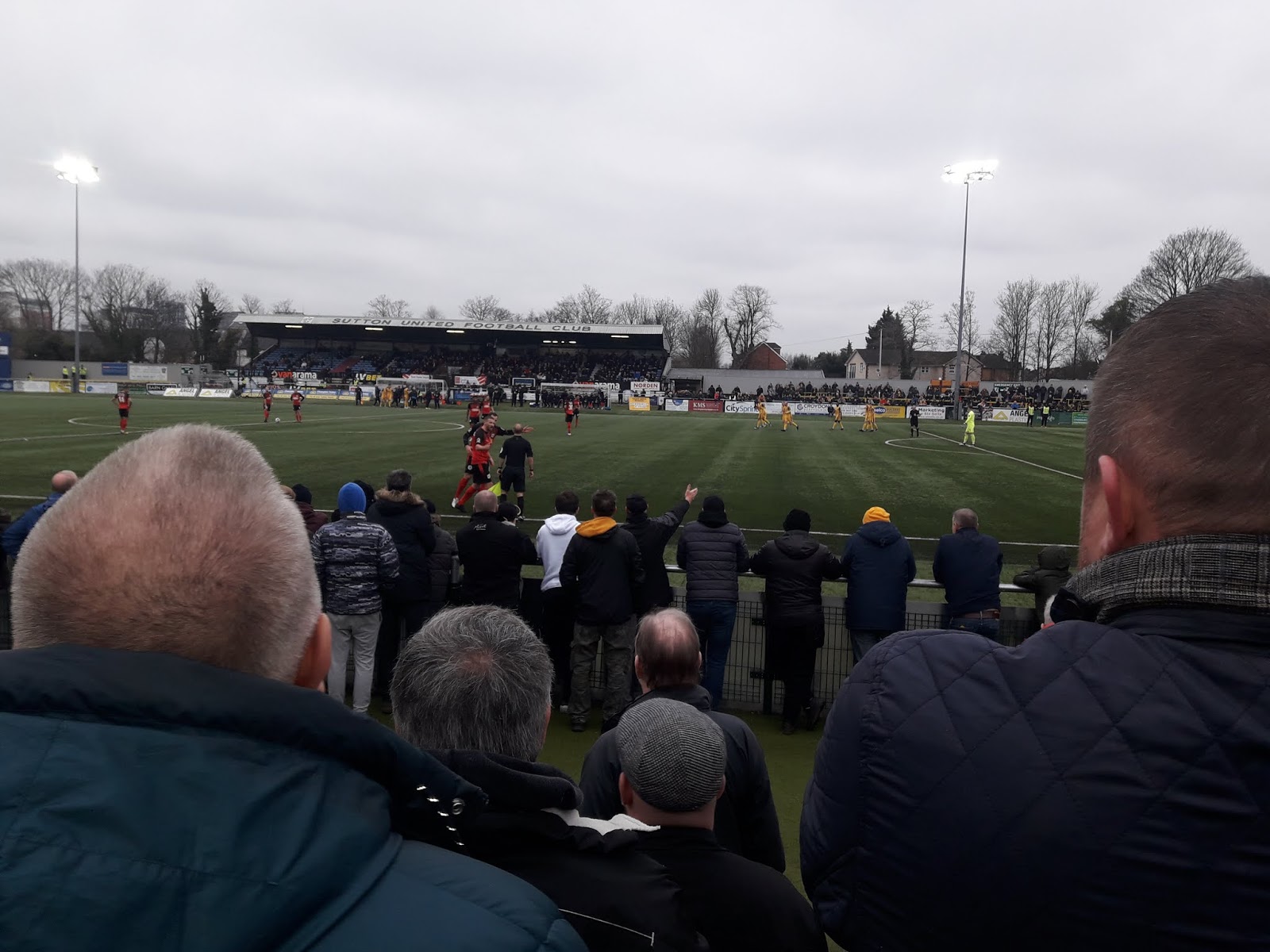 Mandatory action shot.
Right, this blog is all killa and no filla so let's get on with the matter in hand. Game day. The only day that matters. I rise like a lion from my slumber and breakfast as is traditional in this odd interregnum between Christmas and New Year with a cup of splosh, a handful of Celebrations, the last knockings of a tub of Cheese Footballs, a pickled onion and a chunk of cold figgy pudding. Both my girls are back home for Christmas, the Vegan and the Pseudo Intellectual, but you don't see much of them before elevenses and I'm a man on mission. These early TV kick offs require some planning and I'm on it.
I swerve an invite from The COC's to join them for the pre-match brunch in the Allders Lounge as I'm watching the old waistline but I'm happy enough to bowl in off the main drag of the PROWS and grab a scoop of stout to get in the swim. It's early, before noon due to the demands of BT Sport, but no one in the bar is holding back and I catch up with Taz and a few of the chaps before DB arrives clutching a pint of his favourite Kiwi and Lime Old Scrote cider. The great big fucking tart. He's minus the seasonal turkey hat that Big Malcolm sorted him for Notts County and which had the whole carriage on the train home singing about One Turkey Barry and his Giblet Wonderland. What a belting awayday that was. Marvellous stuff. Neil from the Cocktail Crew and his lad said it was probably the best experience of their lives. Cracking.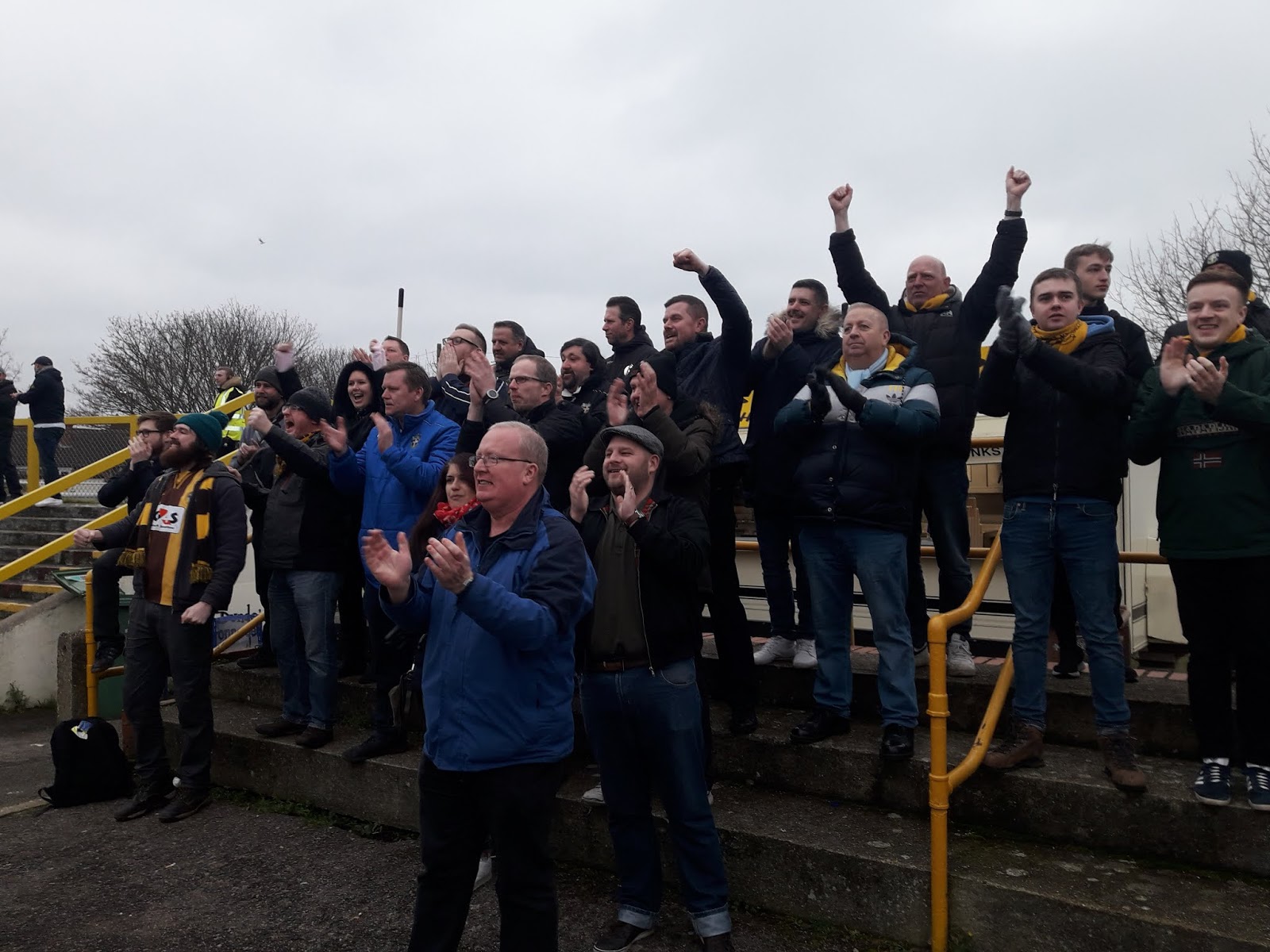 Full time delight in West Sutton
Anyway, time and live TV wait for no man, and we stroll round the turnstiles and there's a whacking great queue which points to a bumper festive crowd and I pull a few strings and squeeze in through the backdoor and not a moment too soon as Shams "If the Kids are United" rings out and we ascend to the top tier, prime spot on the Shoebox reserved for the big nobs and time-served top boys of the manor where Tom The Beard, Lloydy and the Bacon Family are keeping our space warm.
Tzanev, John, Milsom, Goodliffe, Barden, Eastmond, Ajiboye, Davis, Jarvis, Beautyman, Wright SUBS: Bolawinra, Dundas, Randall, Wyatt, Dudzinski
Omar "He's Fucking Lebanese" Bugiel is away on maternity duties which is a bit of blow following his recent stunning run of goal-scoring form but as Mrs Totts always tells me – family comes first sunshine and, do you know what? She's right. Always . It's a great chance for Jarvo to step up and we are all delighted to see H back in the starting line up after what sounded like a nasty prang out east after that Daggers trophy tie. And we are off.
Opening exchanges are best described as cagey but I can't see much to fear for us from this high-flying Yeovil side proving the point Matty Gray is always ramming home that there is little to separate top from bottom in El Bastardo other than the odd run of form. There is no one, and I mean no one, to give you the willies in this league – apart from maybe us at the moment as we step on the gas. And Dirty Barry of course. To underline that fact Dave mugs off one of their serial whining, lumpy defenders, out-muscles him fair and square, sets off on an extraordinary mazy run towards the box, squares it back and H buries it in the net for fun. Glorious.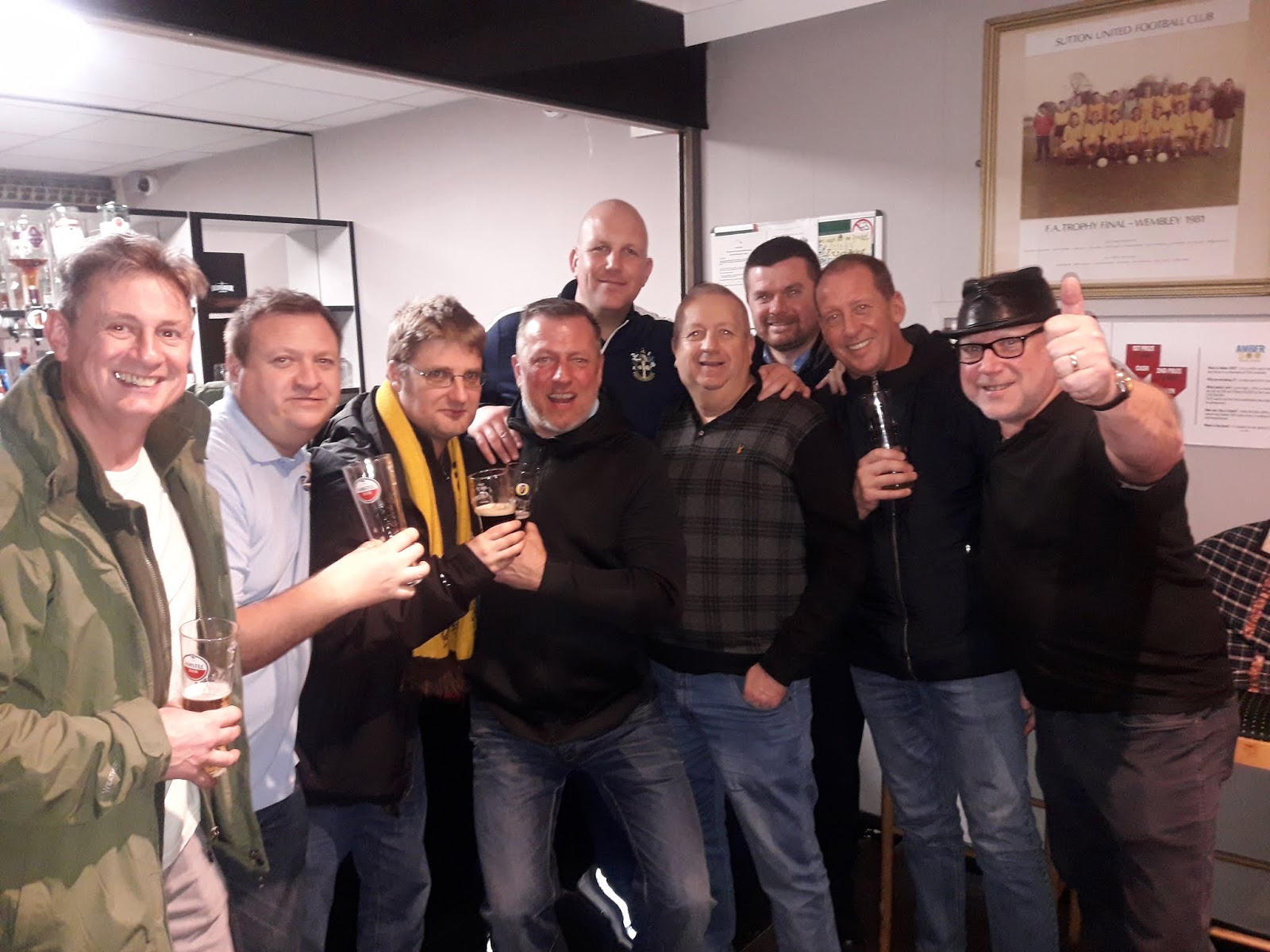 Drinking
Don't last long mind as pretty much straight off the restart we contrive a monumental fuck up at the back that allows Yeovil to steal a scruffy old leveller from under our noses. Won't look good on the box that one but I can forgive Johnny Barden as I think he's been immense for us since he stepped in at right back. Just a real shame we paid a heavy price for a rare error but such is life. I don't see this Yeovil team offering much in the way of class and they look vulnerable when they are confronted with a bit of pace on the deck. We look solid enough but inevitably their second goal comes from what looks like a looping deflection that Nik could do nothing about. Subsequent replays showed that it was actually a bit of nifty footwork by their striker but whatever, we are a goal down and need to haul our way back into this.
Remember, this is resilient and united Sutton side, we are not playing our best this first half but we've got goals in this squad right across the piece and after some excellent work from Jarvo the ball is knocked back across the box and it's Ben Goodliff who is Johnny On The Spot and whallops the ball in with the calm and assurance of a young Peter Osgood for his first goal for the club. Well done mate, proud of you. Of course it means you will have to don the sparkly jacket for the bingo draw later in the club house but that's a small price to pay for such glories.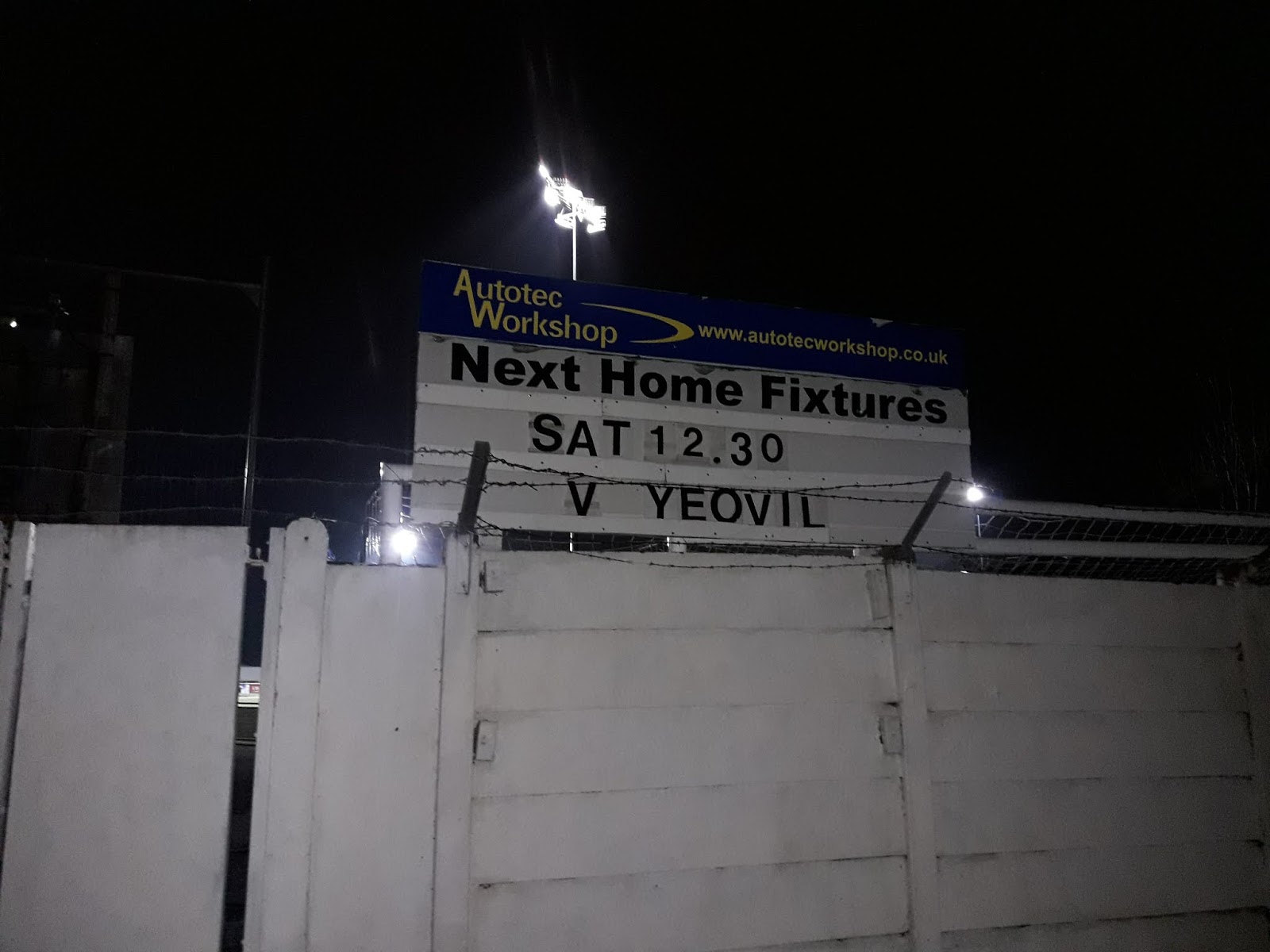 Wandering around in the dark
Half time. Two all. Time for a Partagas Coronas Senior from the mother load of Cuban Army Surplus that Greek hauled back for me from Havana a few weeks back, over an hour of sunshine in a stick and a proper Christmas treat. Second half gets under way with us attacking the Gander end and the game has levelled out a bit. I though we had a decent shout for a penalty but we on the Shoebox actually spend a lot of the half winding up Dickinson in the Yeovil defence. If you are running on a short fuse the last thing you need is forty five minutes in front of footballs most famous standing area and where the baiting has been honed to laser precision through years of practice. Suffice to say he don't like it up him.
Dickinson's well being wasn't going to be improving anytime soon that's for sure as some brilliant persistence by Tommy Wright, coupled with a little bit of that rub of the green we weren't getting a few weeks back, sees the ball break clear into their box and Dave, who had been superb all match, strokes it home. Cue wild scenes, Tommy reprising that famous Charlie George goal celebration and incredible graciousness and sportsmanship from the Yeovil defence who accept their fate in true Corinthian spirit. Actually, that last bit is a total fucking lie as they loose their shit wholesale and just add to the huge fun and entertainment for those in amber as they go proper mental, wading into the ref and lino like madmen on the rampage. There is truly nothing better when it's your side that has nicked the goal and the oppo has the arse. Absolutely magnificent.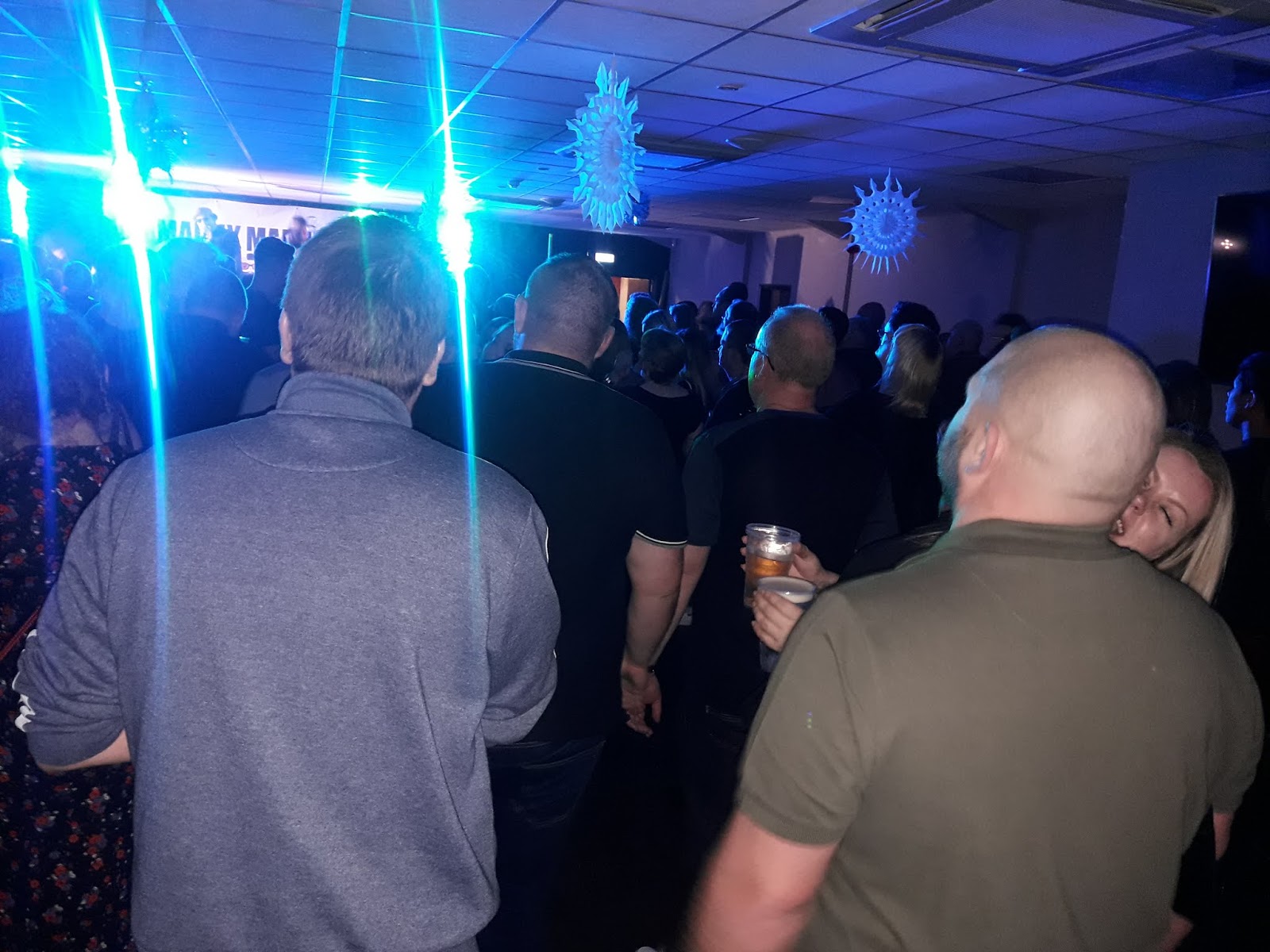 Moonstomping
We have a scare when one of their fellas breaks clear from a wonderful through ball but he manages to hit the post and Rob Milson mops up the danger. Never mind lads here comes Dundo at 38 years old to throw himself about and compound the misery for the tiring and lumbering Yeovil centre half's. The big man is truly rolling back the years and whereas under the old regime we would probably have slung on another defender and try and close the game out inviting the oppo on we stay on the offensive and finish the match on the front foot with very little to worry about. And that's that. The mad run continues and it's smiles and handshakes all round as we cheer the boys off and head for the bar.
Me, DB and TTB hook up with the COCS in the VP's and we have good old natter with the gaffer and few scoops to mark the occasion and I even sign up a few more punters for the SCR trip down to Christchurch in the FA Vase in a couple of weeks. That's gonna be a top PROWS bonus awayday that one and it's not too late to get on board. With the Madness tribute show later in the Boom Boom the early kick off means a long afternoon and early evening to fill. I ponder nipping home for a toes up but in the end opt instead to shoot out for a walk and a bit of grub before heading back after a couple of hours to find the rest of the gang absolutely steaming and as you were as they plug straight through. A drunken killer pool contest is winding its way to some sort of meaningless conclusion as I roll back into the clubhouse.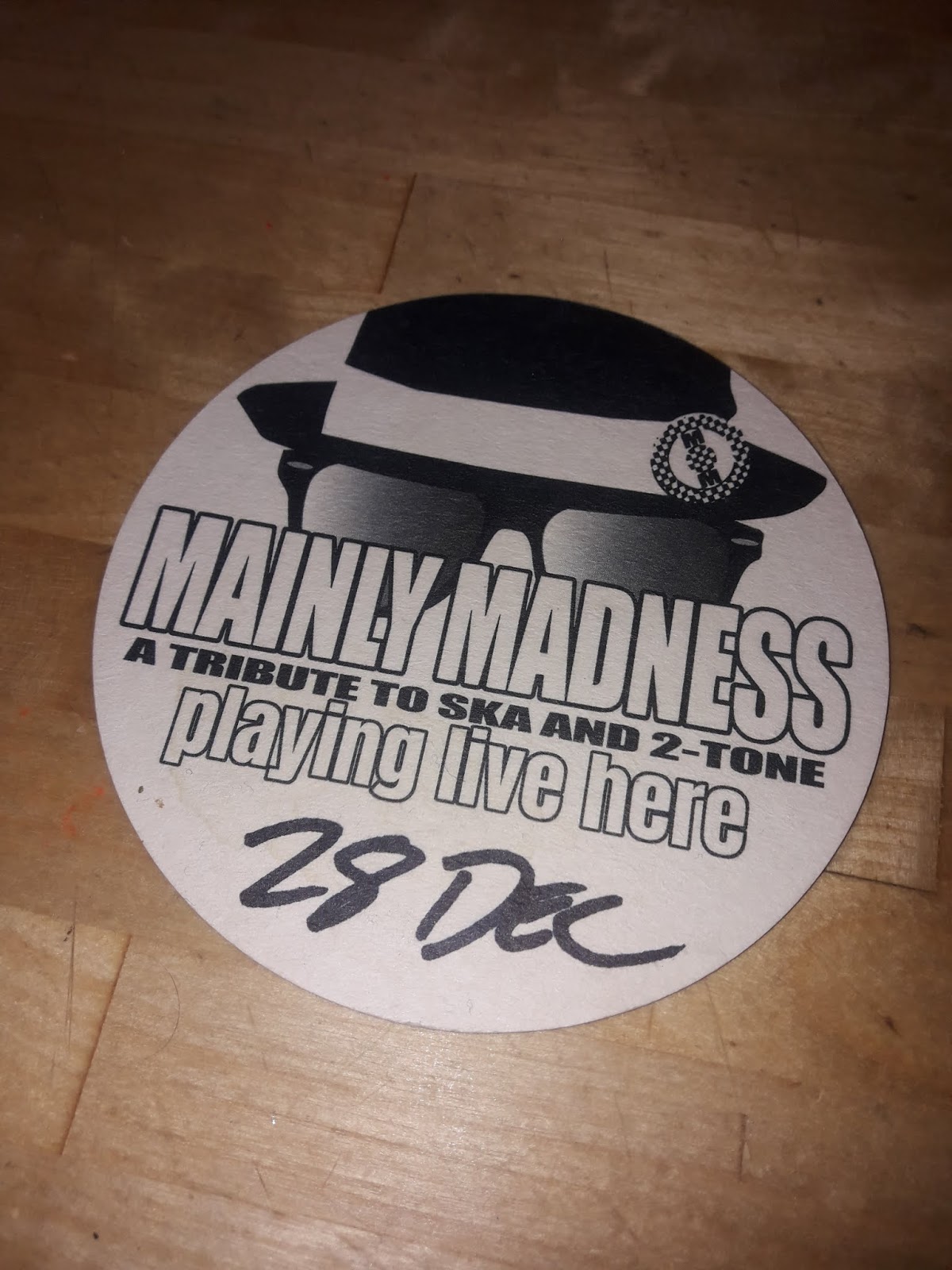 Madness mat
Me, Sean the Ram, Bobby Bollocks, Dukey, Belly and a few others decamp to the lounge where the scene is like a 1979 youth club thrown forwards where all the bright young things have had forty years and a couple of stone added to their bodies but we all bounce along for a couple of hours of all the old ska hits. It's good fun, but I'm not gonna lie to you, the 11am start has left me proper fucked. Bob tries to persuade me to join him and his crew for a midnight special in the Gander but I'm made of sterner stuff and tell him to behave himself. And so I head down the Lane for home, a goodnight mince pie and a nice long kip in preparation for knocking off this old tosh bright and early.
See you on the Shoebox New Years Day for the Woking return. Have a good 'un and see you all in 2020.
Totts.